An auburn glow over Sturt Street in Ballarat. Image credit: Visit Victoria
Ballarat Victoria: Where the gold rush began
Welcome to the City of Ballarat Victoria, the state's third largest. A thriving and historic settlement, this is one of Australia's greatest regional cities and has a rich history of over 150 years from the first European settlers arriving in 1837 to the present day. The once small town has grown into a sprawling yet green and inviting rural city, with stunning architecture and historical sites throughout, a bustling and modern university town feel, and enough to do to last you a lifetime. The future is as bright as the past for the City of Ballarat, and in a lot of ways it has to thank for that one chance moment just over 170 years ago.
On the 2nd of August in the year 1851, the English blacksmith and prospector, Thomas Hiscock, made a discovery that changed our nation forever. In the town of Buninyong, nowadays a suburb of Ballarat, Hiscock spied an outcropping from a reef of rock rich with precious gold, and began digging. Just 10 days later, a Geelong newspaper reported on "a packet containing some of the finest specimens of gold, in quartz matrix, that have hitherto met with", and with that the ball was well and truly rolling. Thus began the Victorian Gold Rush. This episode in our nation's history did an extraordinary amount of good for the wealth and reputation of the growing cities of Australia, and as contemporaries wrote "it has done for this colony the work of an age, and made it's impulses felt in the most distant regions of earth".
For Ballarat, it was even more igniting, and during the peak of the gold rush the city was a genuine rival to Melbourne for the largest city in Victoria. It also allowed it to play host to one of Australia's darkest moments, and our only civil war; the Eureka Rebellion. This 1854 conflict between disgruntled miners and the colonial government was stoked by anger over issues of suffrage and taxation, and culminated in the bloody Battle of the Eureka Stockade where 27 died. Though it was a gruesome and regrettable moment for the burgeoning colony, the subsequent trial of the surviving rebels was a victory as it saw the first legally mandated suffrage for Australian citizens placed into law. Ultimately, this period was a crucible for a young and incomplete country that tested its foundations and asked questions of its future. So much history; all the good and the bad of the Victorian gold rush, happened right here in Ballarat, and will always be a piece of this unique town.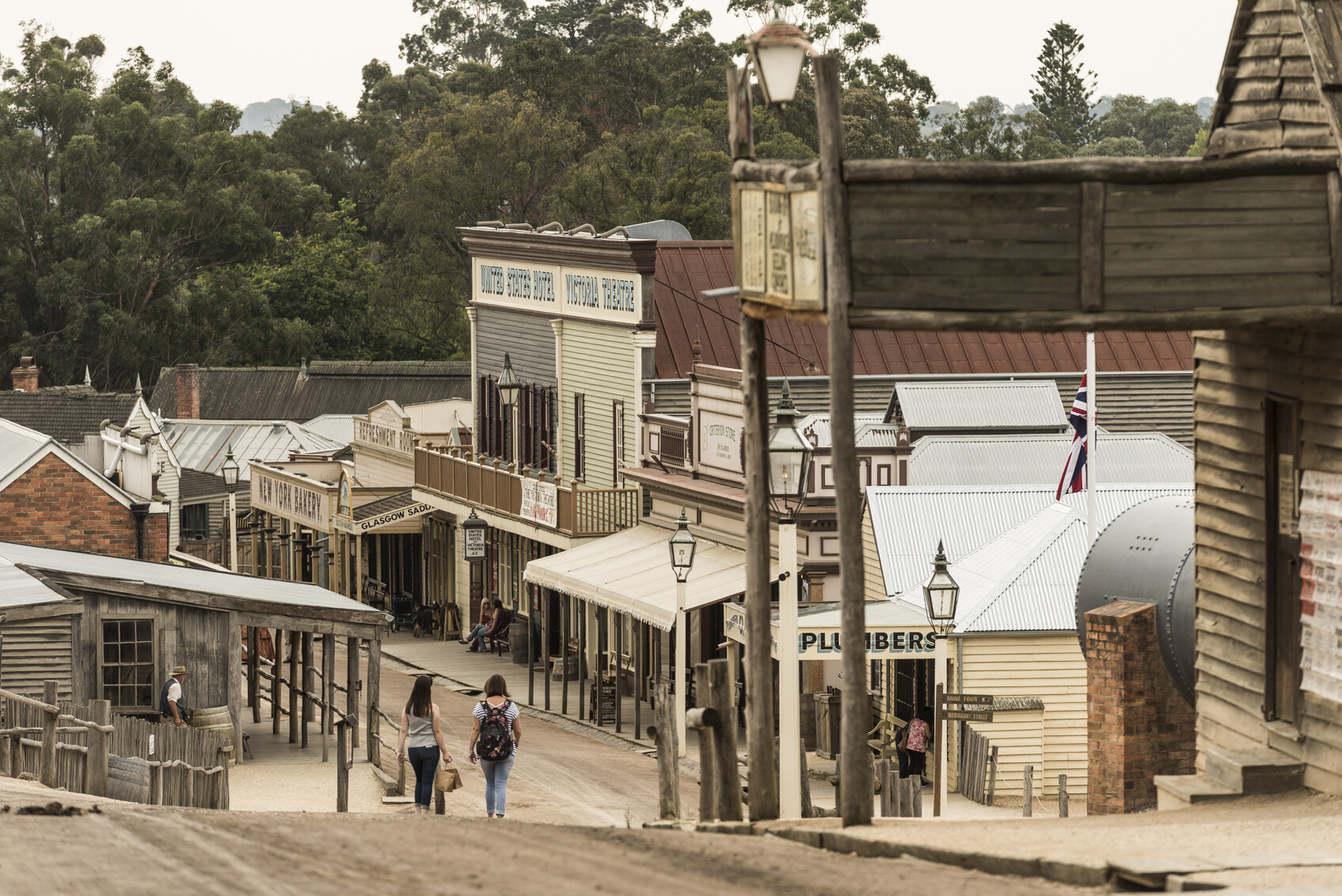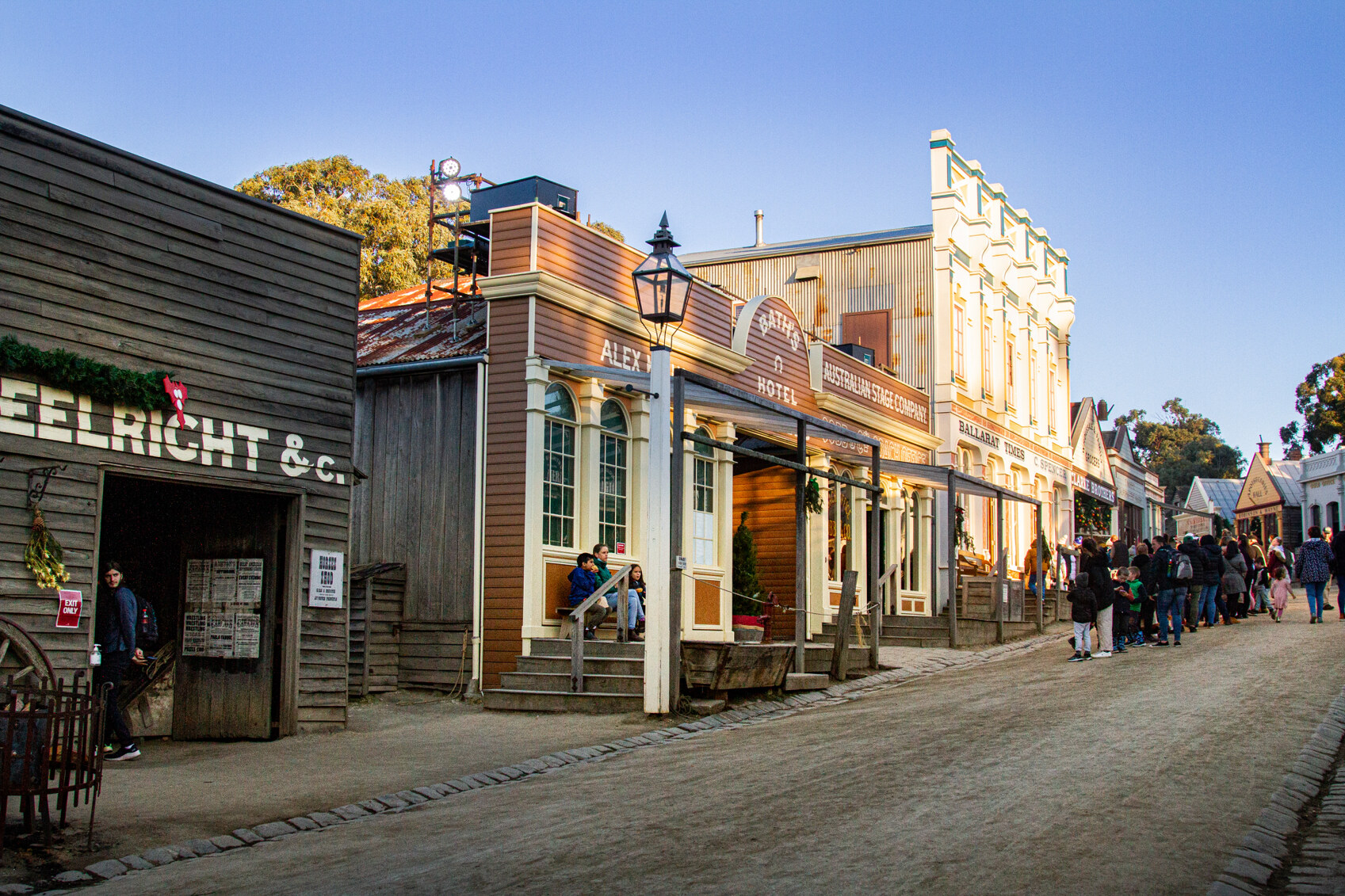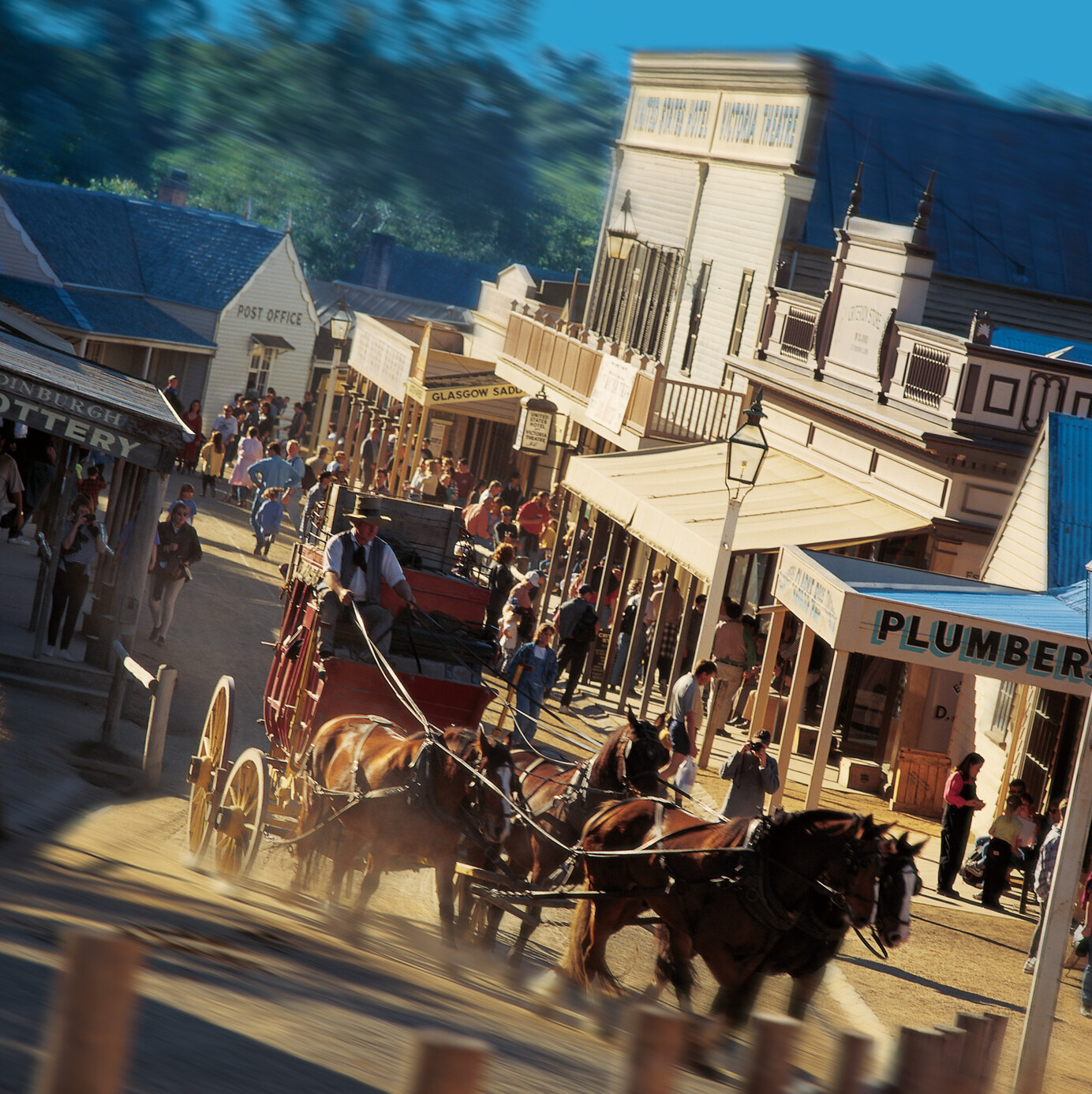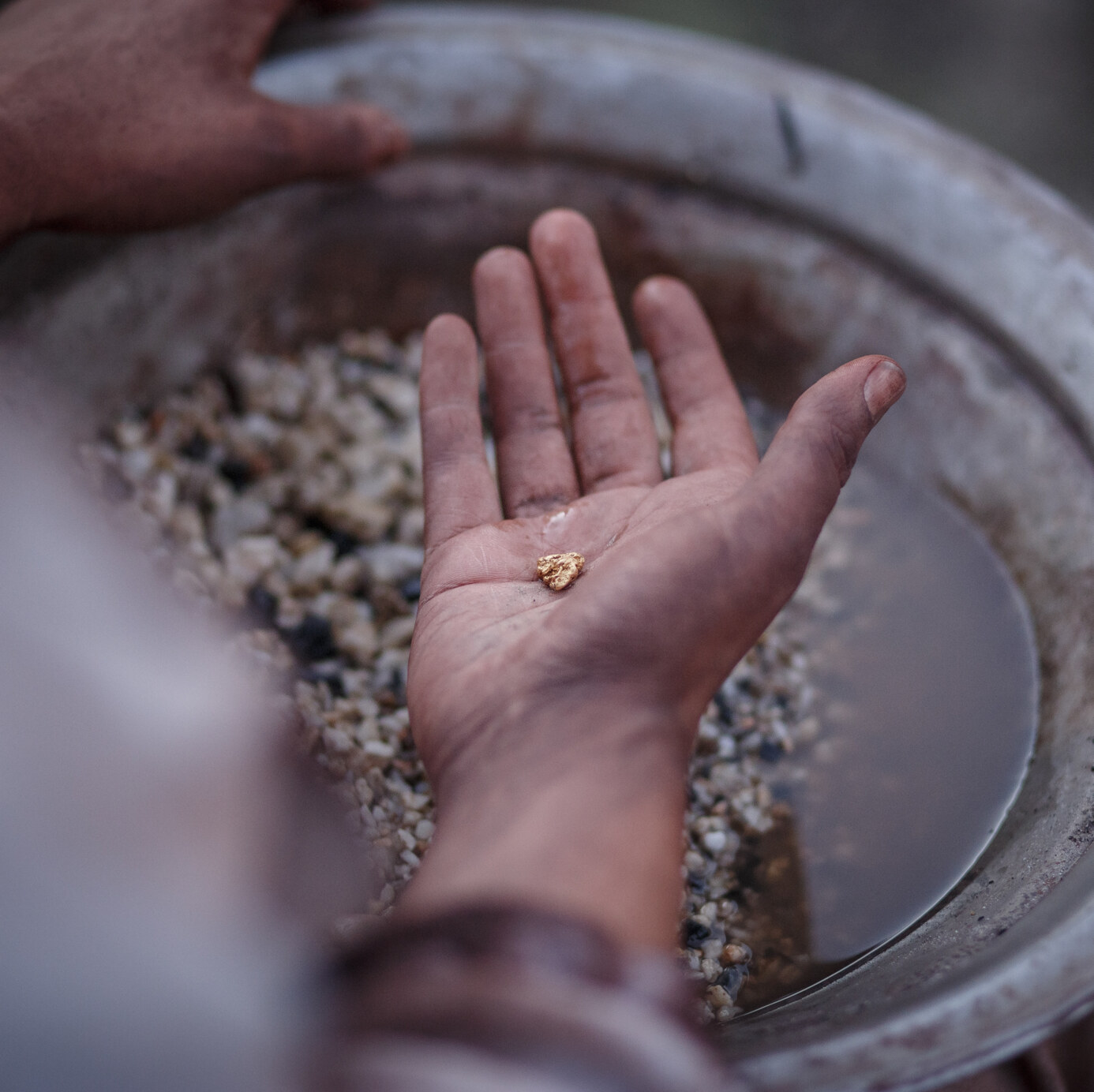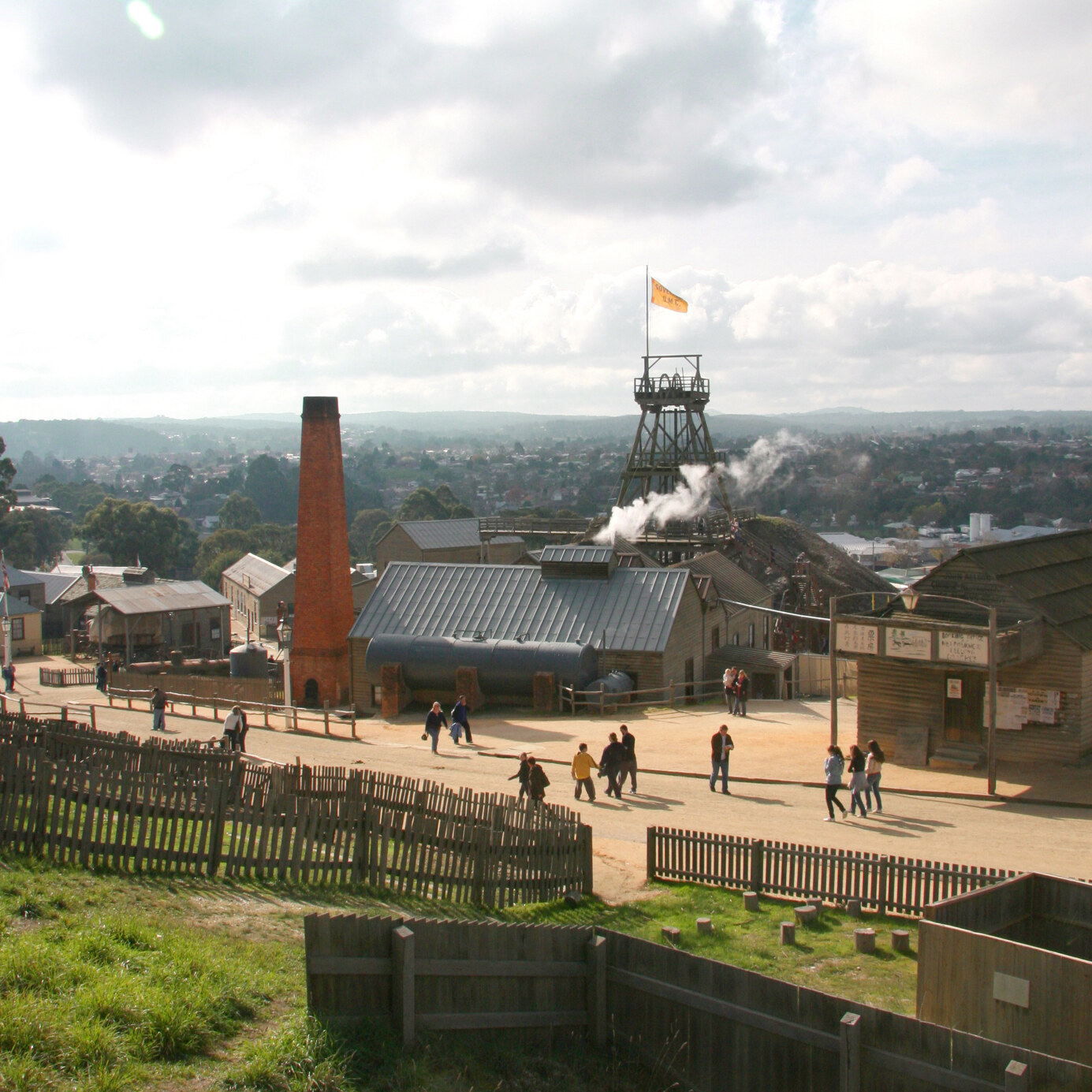 Gold rush era scenes at Ballarat's Sovereign Hill. Image credit: Visit Victoria
Nowhere in Ballarat does the gold rush feel quite so alive as it does in Sovereign Hill. This sprawling complex of preserved history is located only a few blocks from the city centre of Ballarat, and refers to itself as an 'outdoor museum'. The main entrance is on Bradshaw Street, but once walking through the gates into Sovereign Hill, you'll find yourself catapulted 150 years backwards in time to a Ballarat where pioneers and prospectors from all across the world, and the dirt roads where filled with the hustle and bustle of horse draw carriages, raucous saloons, and the fervent pursuit of that most precious of metals. This extroadinary place is the product of the passionate work of a team of locals and history enthusiasts who, in the late 1960s, set out to create a living monument to Australia's gold rush past, and by 1970 Sovereign Hill was born. It's not just for sight-seeing either, as there's all kinds of ways to learn about and experience our history here. A winding creek runs through the centre of the village where visitors can try their hands at the traditional practise of gold-panning, there's a spectaculer annual light festival called the Winter Wonderlights, and the 45 minute guided tour of the Sovereign Hill Quartz Mine is a deep dive into history that's treat to behold. There truly isn't a better place in Australia to experience the gold rush than here in Ballarat's Sovereign Hill.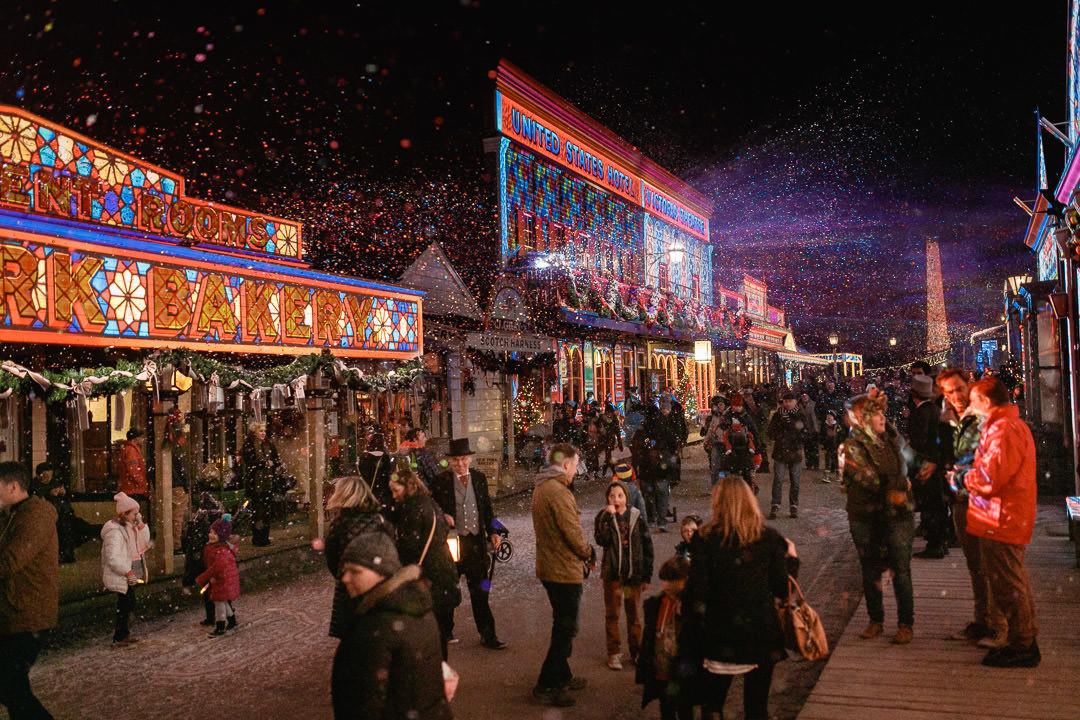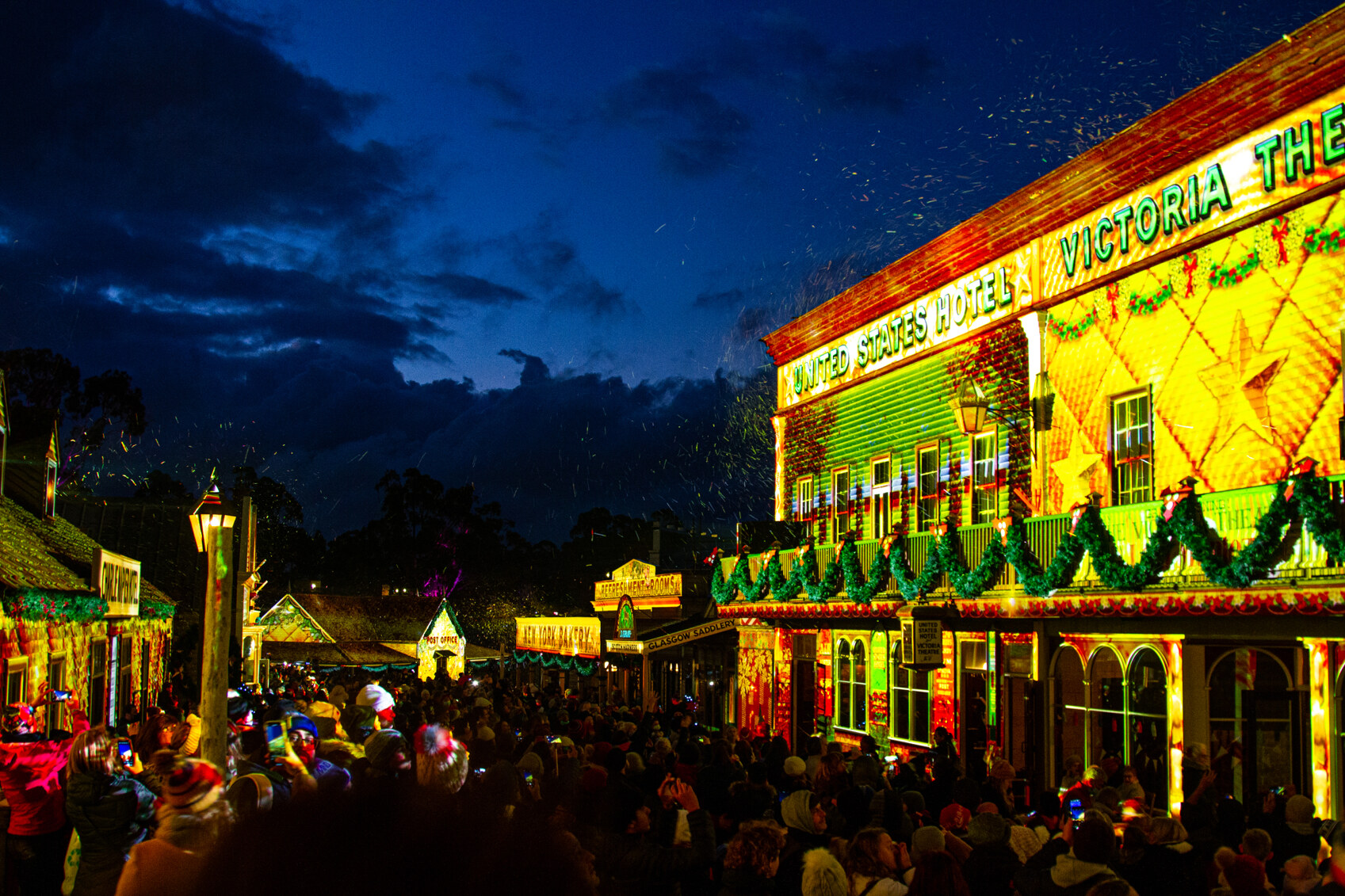 Sovereign Hill during the Winter Wonderlights. Image credit: Visit Victoria
The cultural capital of regional Victoria
For all the history here, there's just as much to be said for the Ballarat of today. There is a reason this place is so widely known as Victoria's greatest regional city, being the states third largest population centre and also its fastest growing one. Ballarat is as culturally rich as it was once gold rich, and is among the most architecturally significant places in Victoria, and easily one of the most livable and beautiful cities in the country. In Ballarat's downtown this is abundantly clear on every street corner.
The central boulevard, Sturt Street, was constructed in the 1860s to be the jewel of the new town centre after a fire destroyed large parts of the original main street, and today it is a bustling and beautiful commercial hub, and an absolute paradise of inviting cafes and restaurants. Perhaps it's most notable feature is the Sturt Street Gardens; a reservation running down the centre of the dual carriage avenue for 13 city blocks with trees, bandstands, statues, and memorials abound, which brings a welcome injection of green to the auburn and beige cityscape.Intersecting with Sturt Street in the town centre is Lydiard Street; perhaps the most architecturally significant road in Ballarat. Where it passes through the city, housing beloved local staples including the famed Art Gallery of Ballarat (arguably the best collection of Australian art outside of the capital city), the buildings are endlessly interesting to the eyes, splashed throughout with warm and inviting colours and unique regency style architectural detail. The real gem of Lydiard Street, is the Ballarat Railway Station; built in 1862 and one of only three 19th century station buildings still in use in Australia, this eye catching bluestone structure complete with a stunning clock tower is one of regional Australia's most beautiful historic buildings.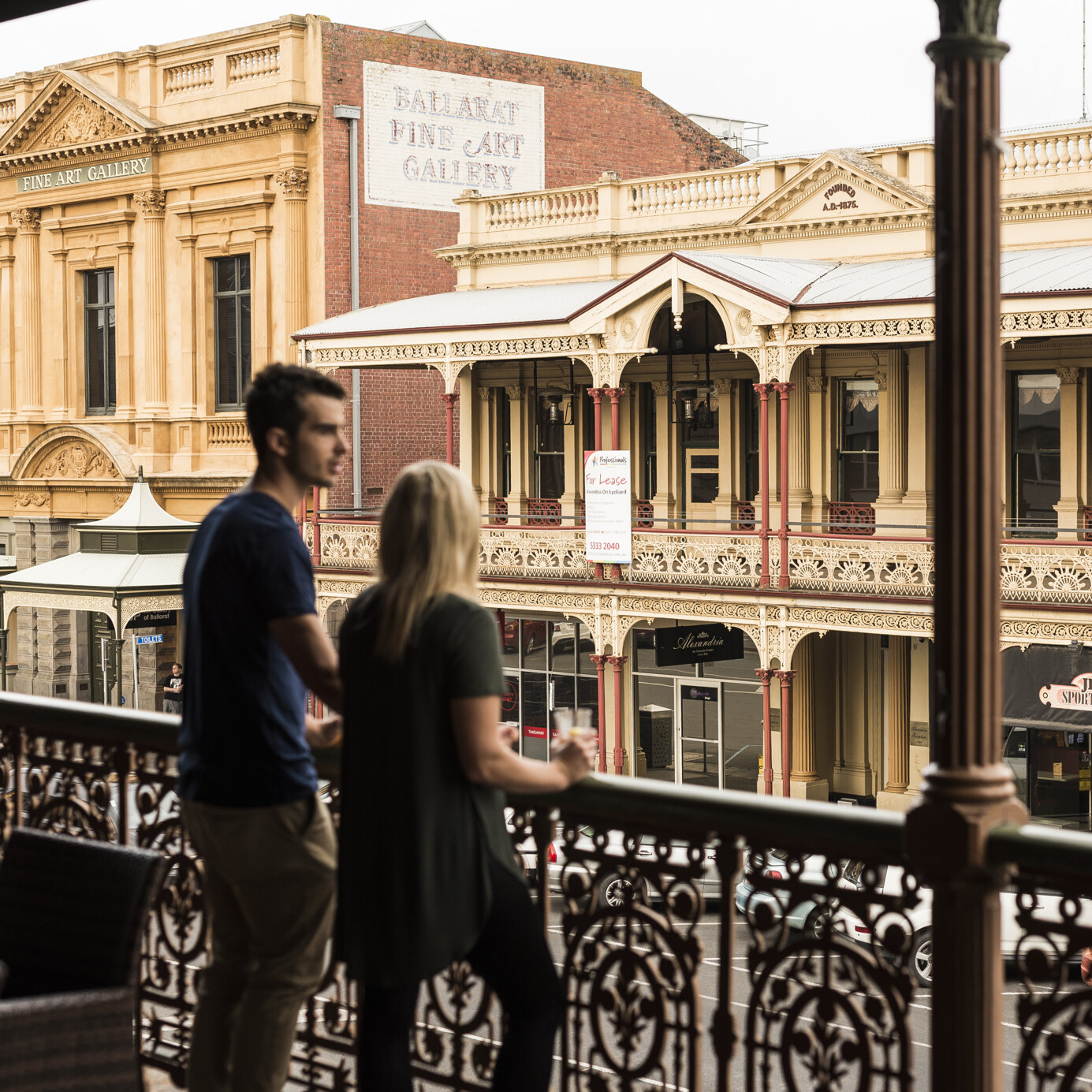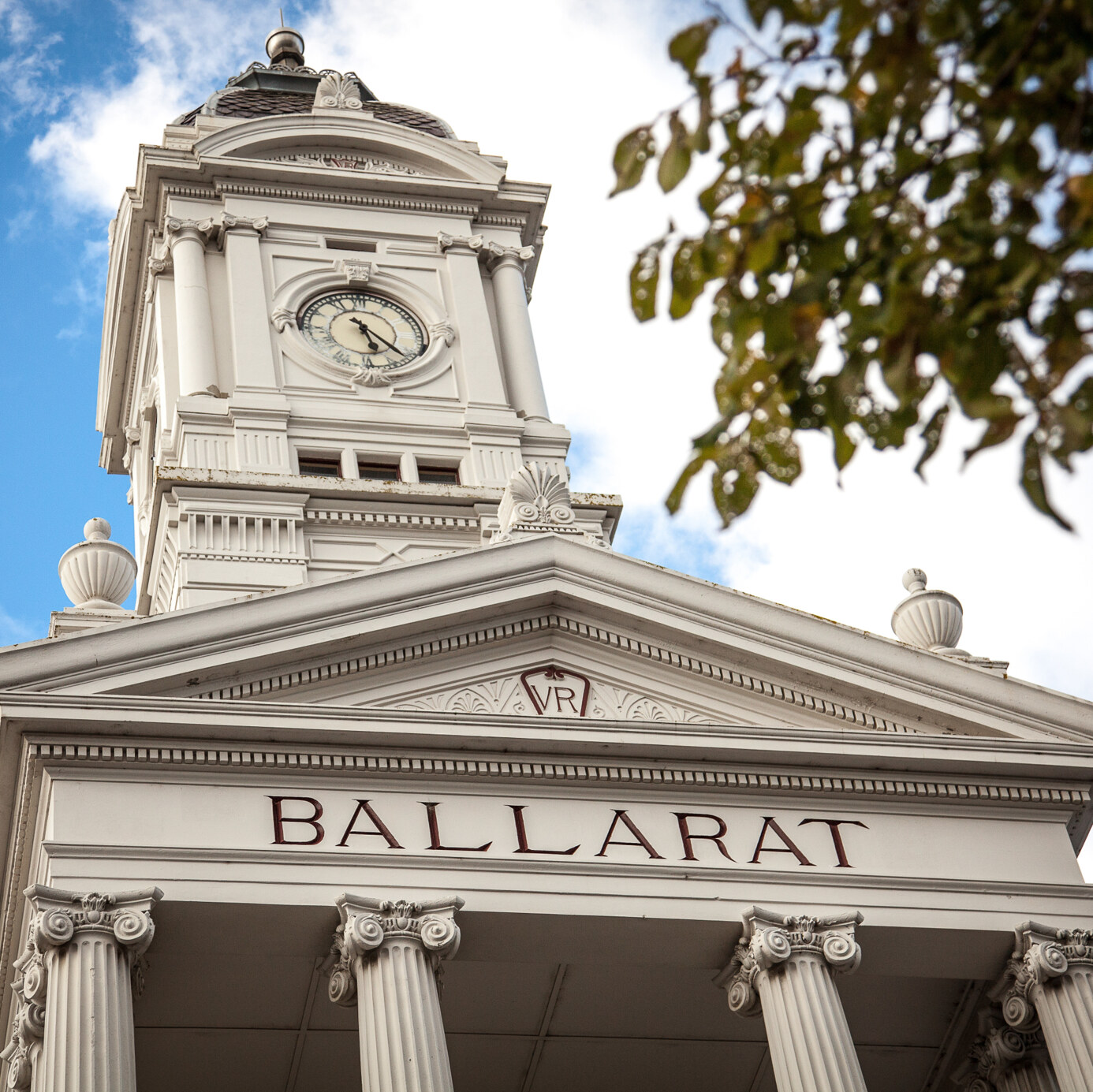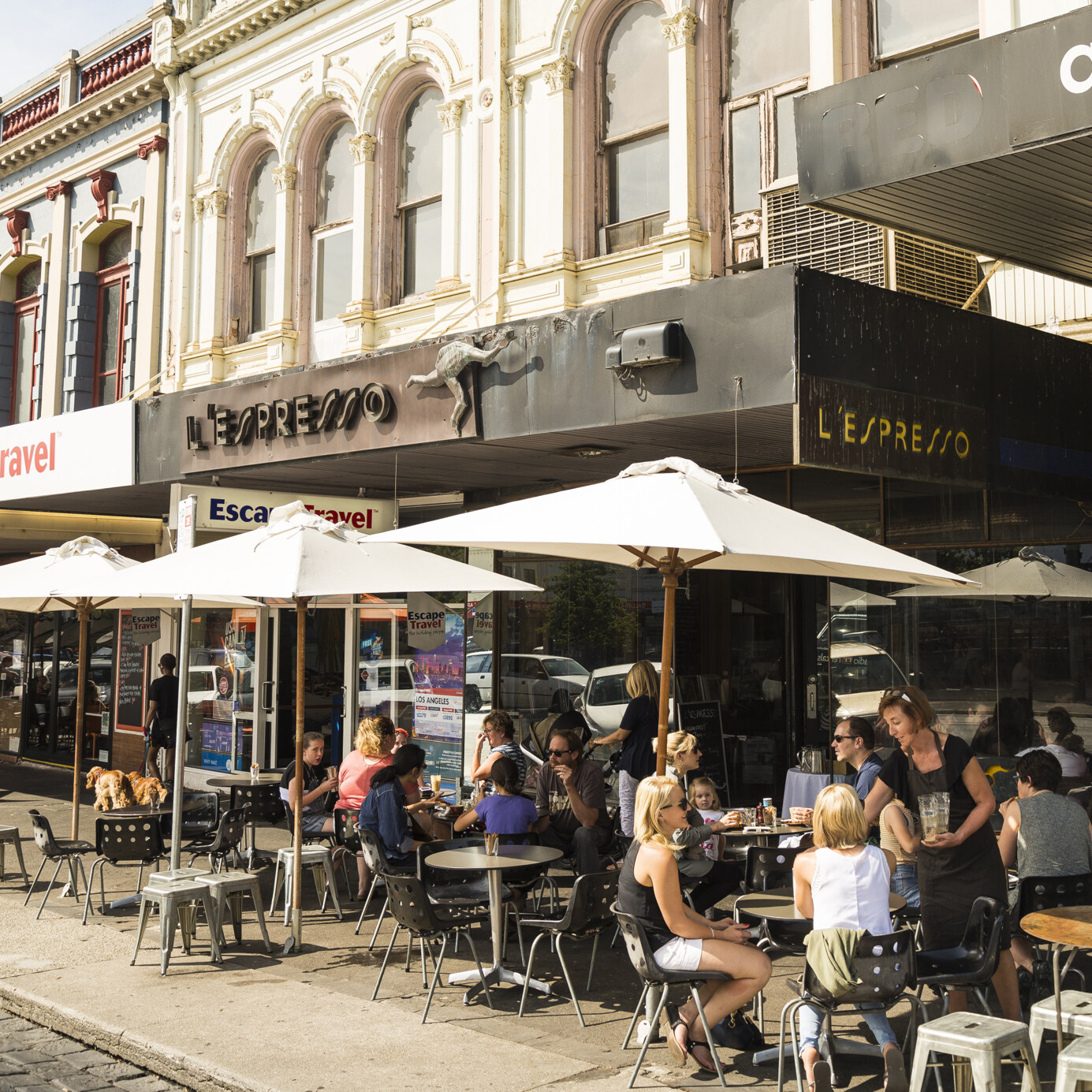 (left to right) Architecture on Lydiard St, the Ballarat Railway Station, and cafes on Sturt St. Image credit: Visit Victoria
The blue heart of the city of Ballarat is Lake Wendouree. This natural wetland earned its name from a misunderstanding when the settler William Crosse Yuille asked a local indigenous woman the name of the swamp upon sighting it, to which she responded 'wendaaree' - meaning 'go away'. During the gold rush of the 1850s, the wetland was dammed by settlers, and ever since it has been the recreational centre of Ballarat. Once a thick and impenetrable marsh nicknamed 'the Black Swamp', the open waters of Lake Wendouree now host recreational vessels of all kinds from yachts to dinghys, and are lined all around with peaceful parks, boathouses, and inviting community areas. It's even a former Olympic venue, having hosted the rowing and canoe racing events during the 1956 Melbourne Olympics, using a course cut into the reeds in 1864, and this is commemorated with a monument at the courses conclusion. The most impressive feature of the Lake Wendouree waterfront, though, is without a doubt the spectacular Ballarat Botanical Gardens on the Western shore. This 40 hectare complex designed in the style of a Victorian pleasure garden is arguably the most impressive botanical gardens anywhere in regional Australia, with features ranging from a solemn memorial to our nation's returned POWs, a collection of 12 classical marble statues donated from Italy, and avenue lined with marble busts of Australia's prime ministers, and the enourmous and captivating Robert Clark Conservatory where vast seasonal flower arrangements are regularly displayed. There is beauty and enchantment at every turn here in the Ballarat Botanical Gardens and it is one of the cities true can't miss experiences.
(left to right) Prime Ministers Avenue, the Robert Clark Conservatory, and Lake Wendouree. Image credit: Visit Victoria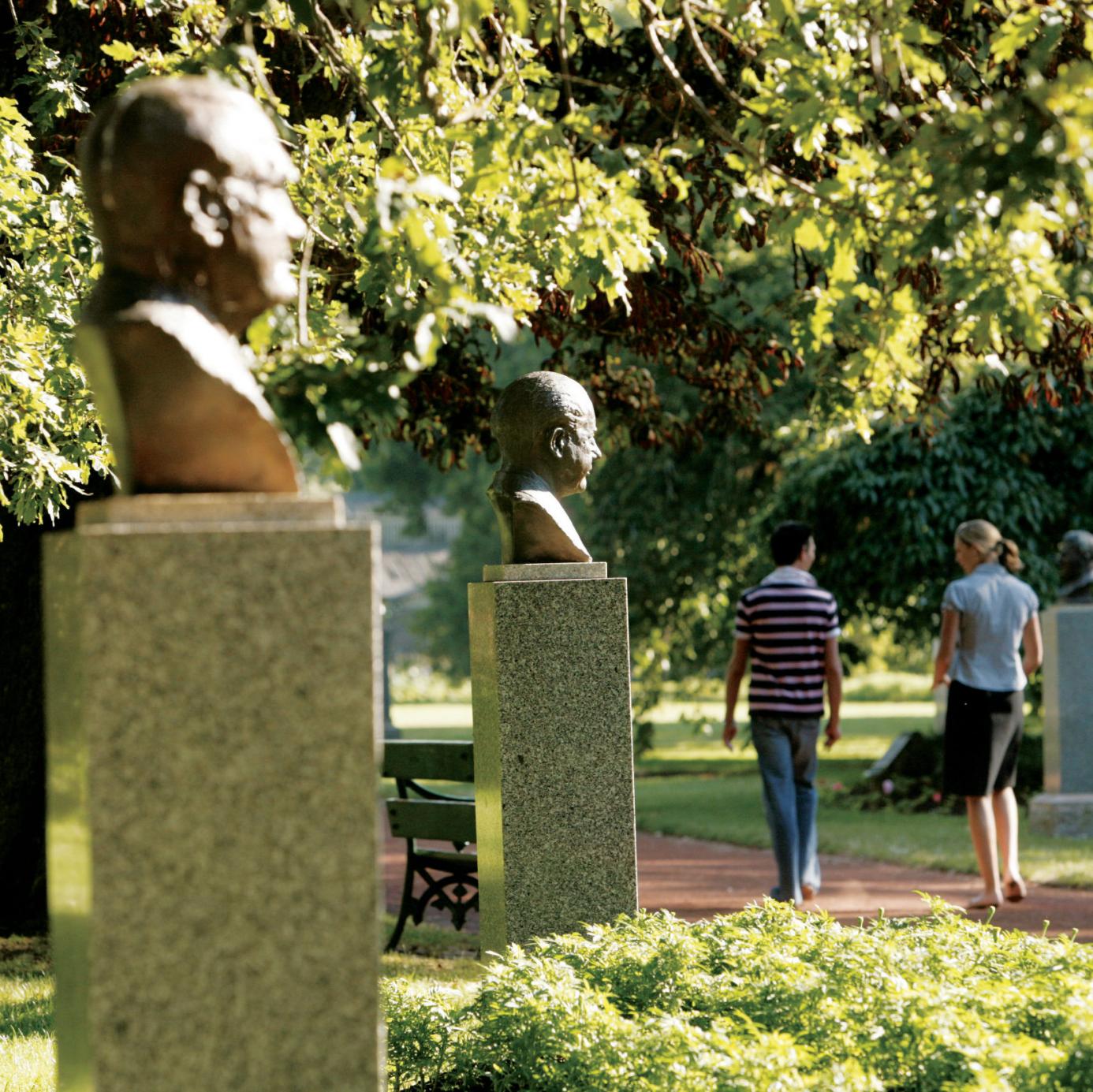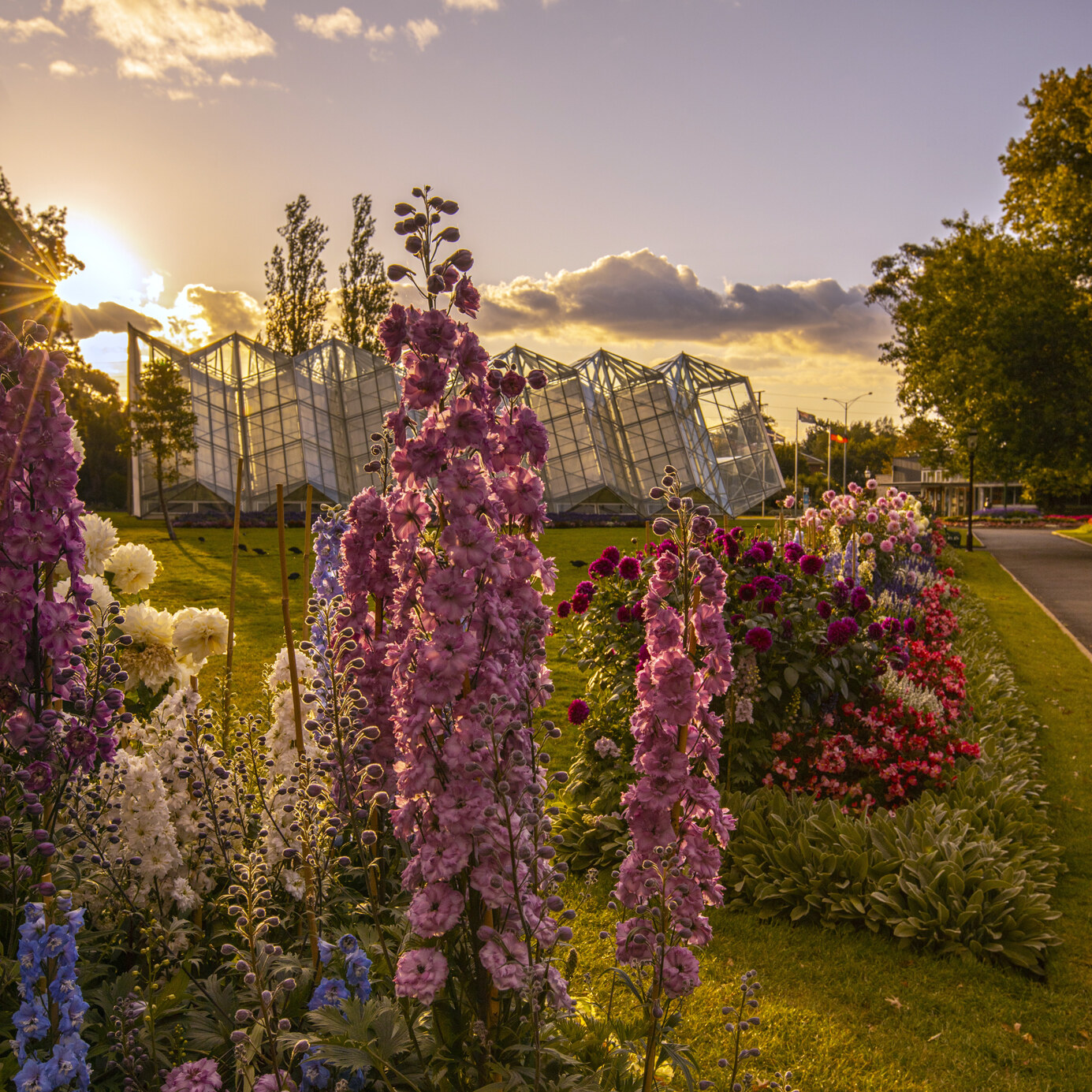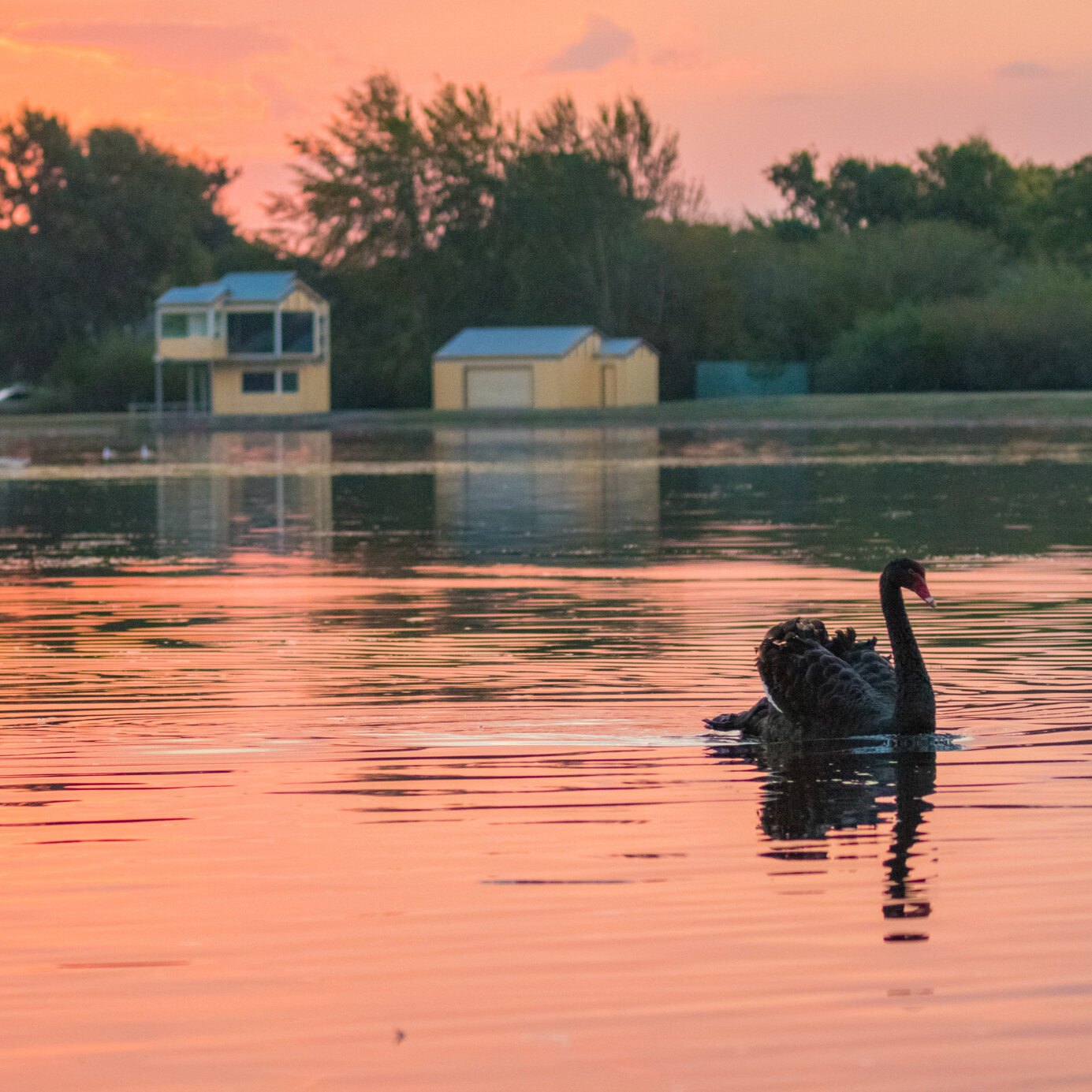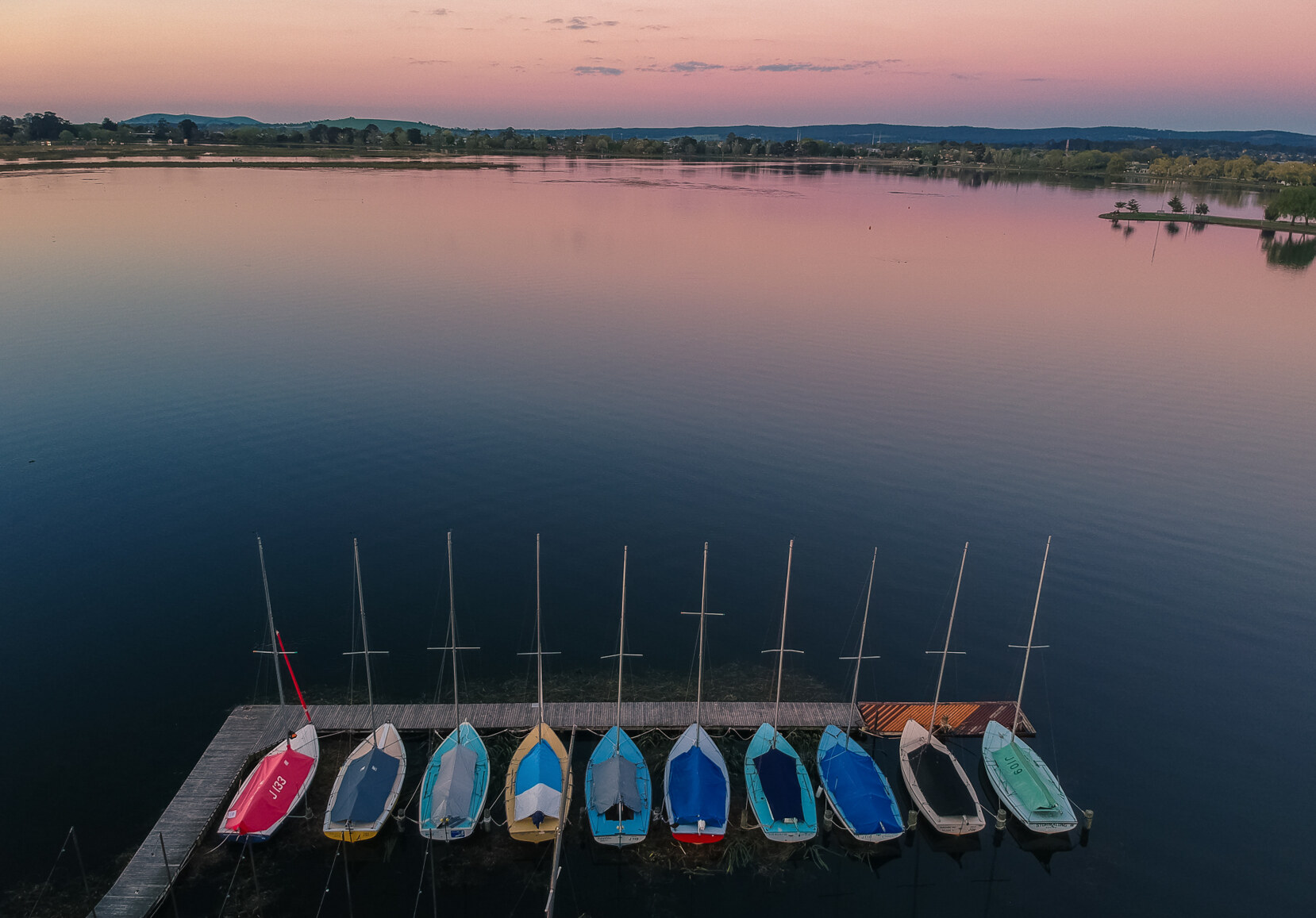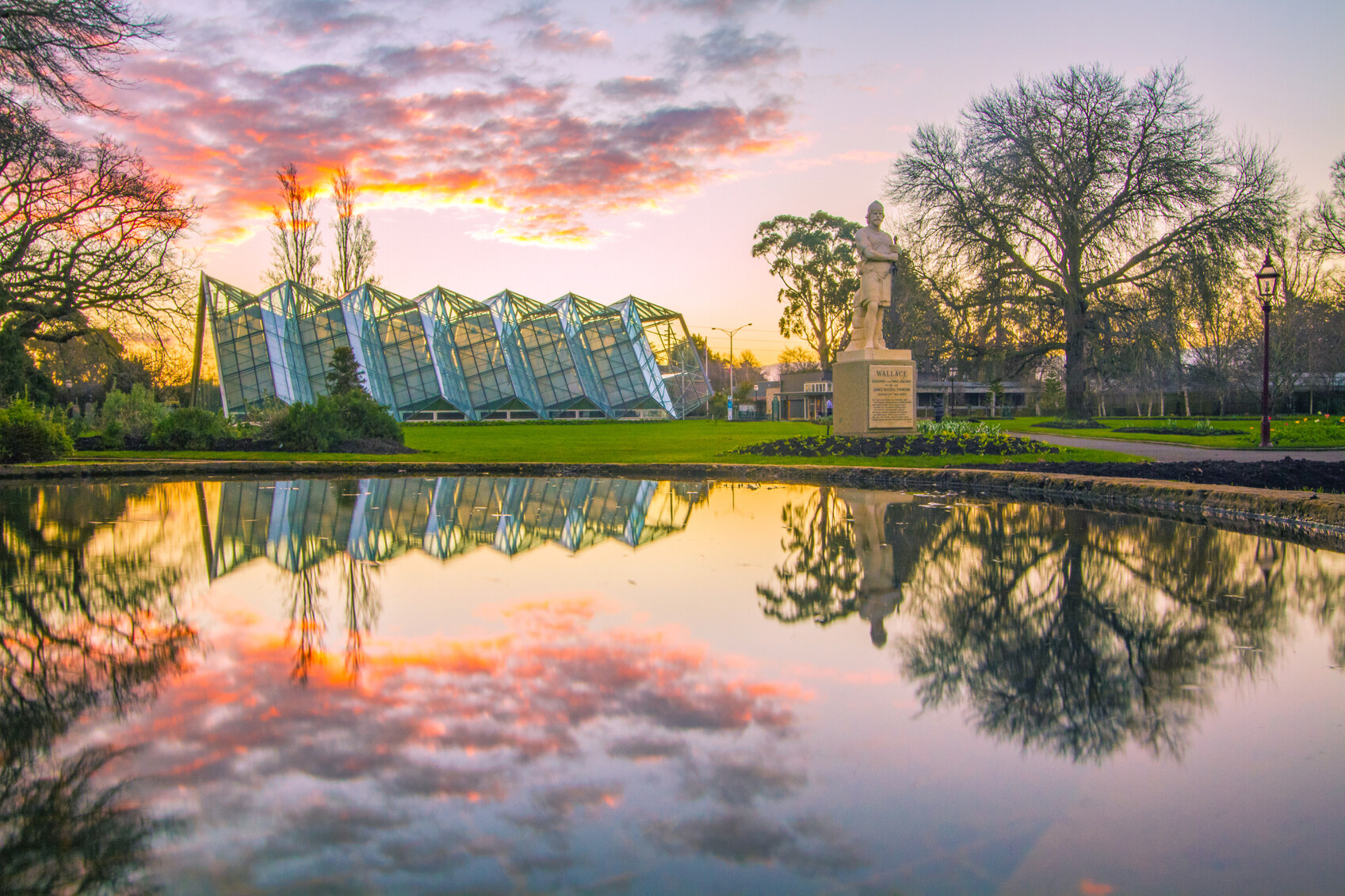 Lake Wendouree and the Ballarat Botanical Gardens. Image credit: Visit Victoria
Health and amenities in Ballarat Victoria
The primary health service provider in Ballarat is the Ballarat Base Hospital operated by Ballarat Health Services; one of the premier regional hospitals in Victoria. This comprehensive and modern facility houses 785 hospital beds and is equipped to provide expert care of all kinds, including maternity, dental, aged care, general medical and surgical, mental health care, and more. The hospital is also known for housing the Ballarat Regional Intergrated Cancer Centre; one of the best and most thoroughly equipped facilities for cancer patients in regional Australia. Across the road from Ballarat Base Hospital is a smaller private facility of 196 beds; St John of God Ballarat Hospital. This is also a very modern and effective facility offering all kinds of services offered, with excellent departments for maternal care and cardiology. Both it and the Ballarat Base Hospital are very conveniently located at the intersection of Mair Street and Drummond Street North, just West of Ballarat's city centre. There is also a local option for psychiatric care and advice, quite nearby the major hospitals on Drummond Street South; the Ballarat Psychiatry Group.
There are a wealth of options throughout the City of Ballarat for education of all levels. There are 19 different primary schools within the city's extent, including Dana Street Primary School, the closest to the city centre, Pleasant Street Primary School which is beautifully situated on the Southern banks of Lake Wendouree, and a private Catholic option in the form of Our Lady Help of Christians Primary School. There are plentiful choices for secondary education as well in Ballarat, with the public options being Ballarat High School, Mt Clear College, Woodmans Hill Secondary College, Mount Rowan Secondary College, and the Phoenix P-12 Community College which also has a primary school campus. The private high schools in the area are Ballarat Grammar, Ballarat Clarendon College, St Patrick's College Ballarat, Loreto College Ballarat, Ballarat Christian College, and Damascus College.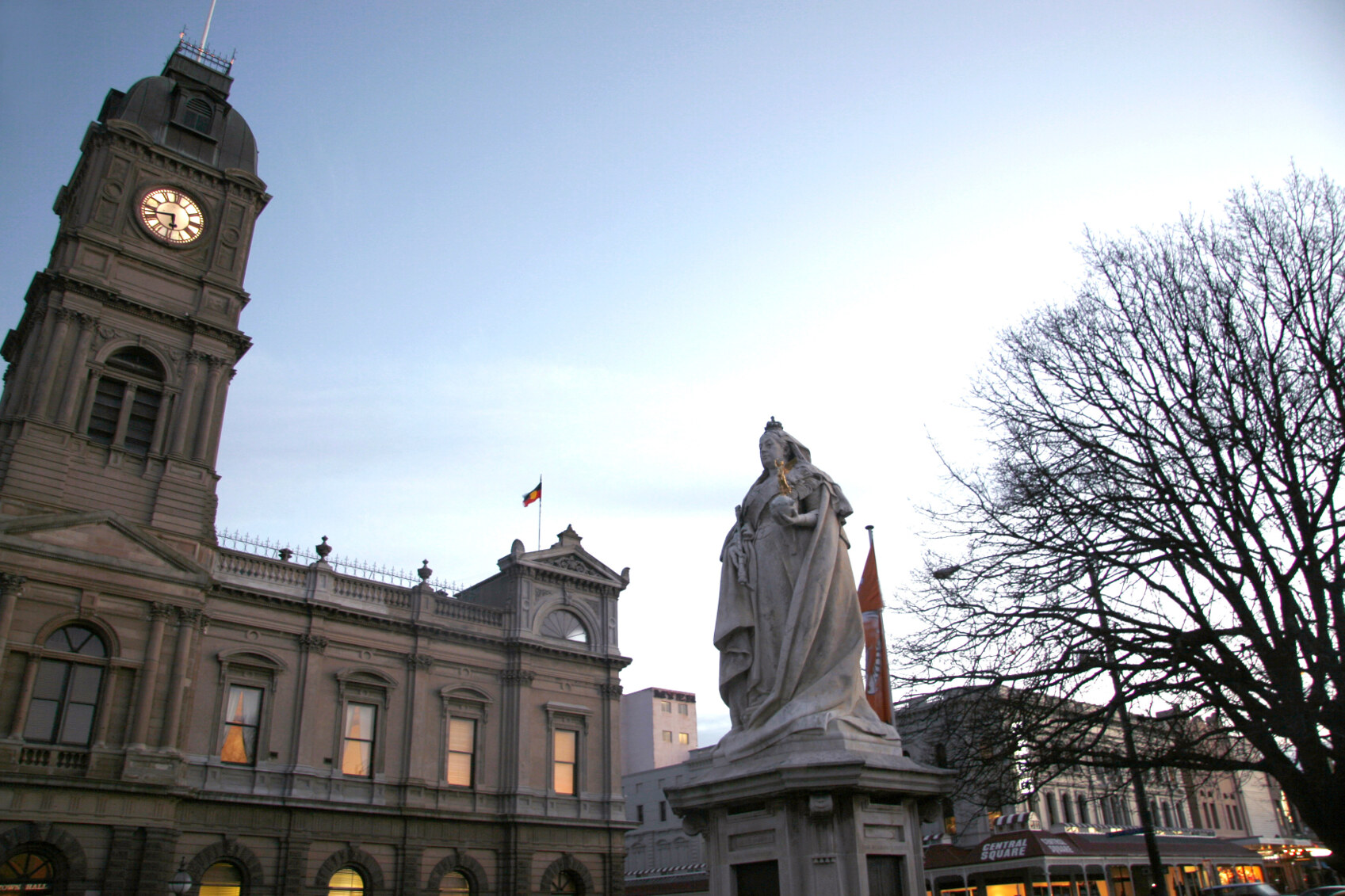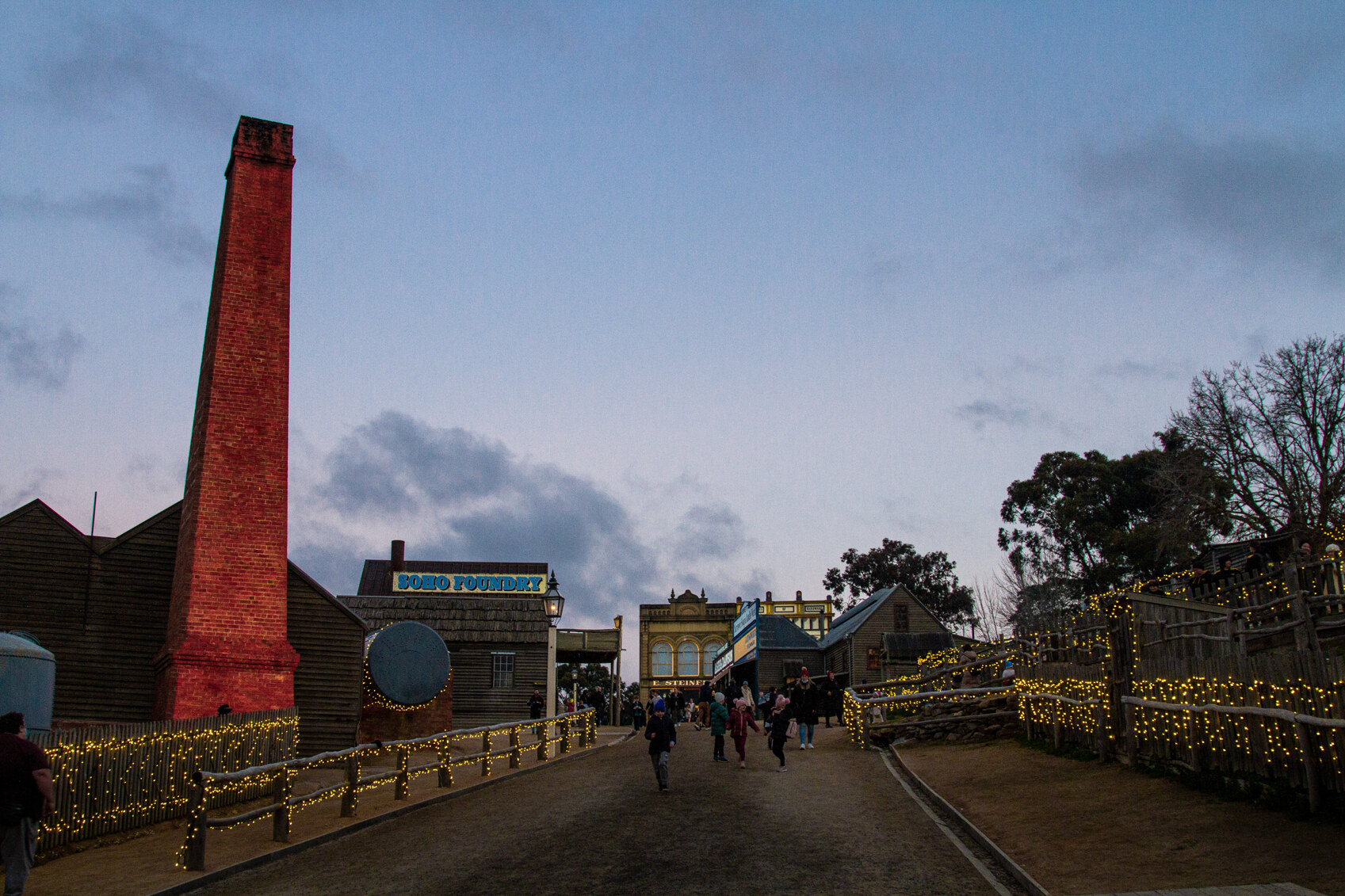 Ballarat Town Hall and sundown at Sovereign Hill. Image credit: Visit Victoria
As well as all this, Ballarat is home to two universities; Federation University Australia, and a campus of the Australian Catholic University. While the latter was purchased by the ACU in 1990, the Federation University has a long and rich history here in Ballarat dating back to the Ballarat School of Mines established in 1870. Today they are a fully fledged university and essential piece of Ballarat's modern identity, and among other things they operate the Ballarat Tech School which provides outstanding outreach to the local high schools.
Sports are thoroughly serviced throughout the City of Ballarat and there are a wide variety of modern facilities and fields for all different kinds of sports and activities. Like most places in Victoria, the favoured passtime of Ballarat is Aussie Rules Football, and there is a semi-professional team, The North Ballarat Roosters, who play their home games out of the impressive 11,000 seater Mars Stadium which hosts two AFL seasonal games each year under a contract started in 2017. Cricket is also very popular in Ballarat, and the city has 3 international standard cricket fields, including Eastern Oval which was a host stadium during the 1992 Cricket World Cup. All major sports in Australia, including soccer, rugby, basketball, netball, are played in plentiful numbers throughout Ballarat and keen sportsmen and women will find ample facilities, teams, and community interest for all. As well as this, Ballarat is believed to be the first place in Australia where baseball was played, being introduced by American gold miners, and the city fields a three local teams in the Geelong Baseball Association. Athletics is also very popular in Ballarat, and the city has produced many Olympians including Australia's most succesful track and field athlete; race-walker Jared Tallent.
For further information
If you're interested in visiting or relocating to the City of Ballarat VIC find more information on the City of Ballarat council website, or contact them at info@ballarat.vic.gov.au or 5320 5500.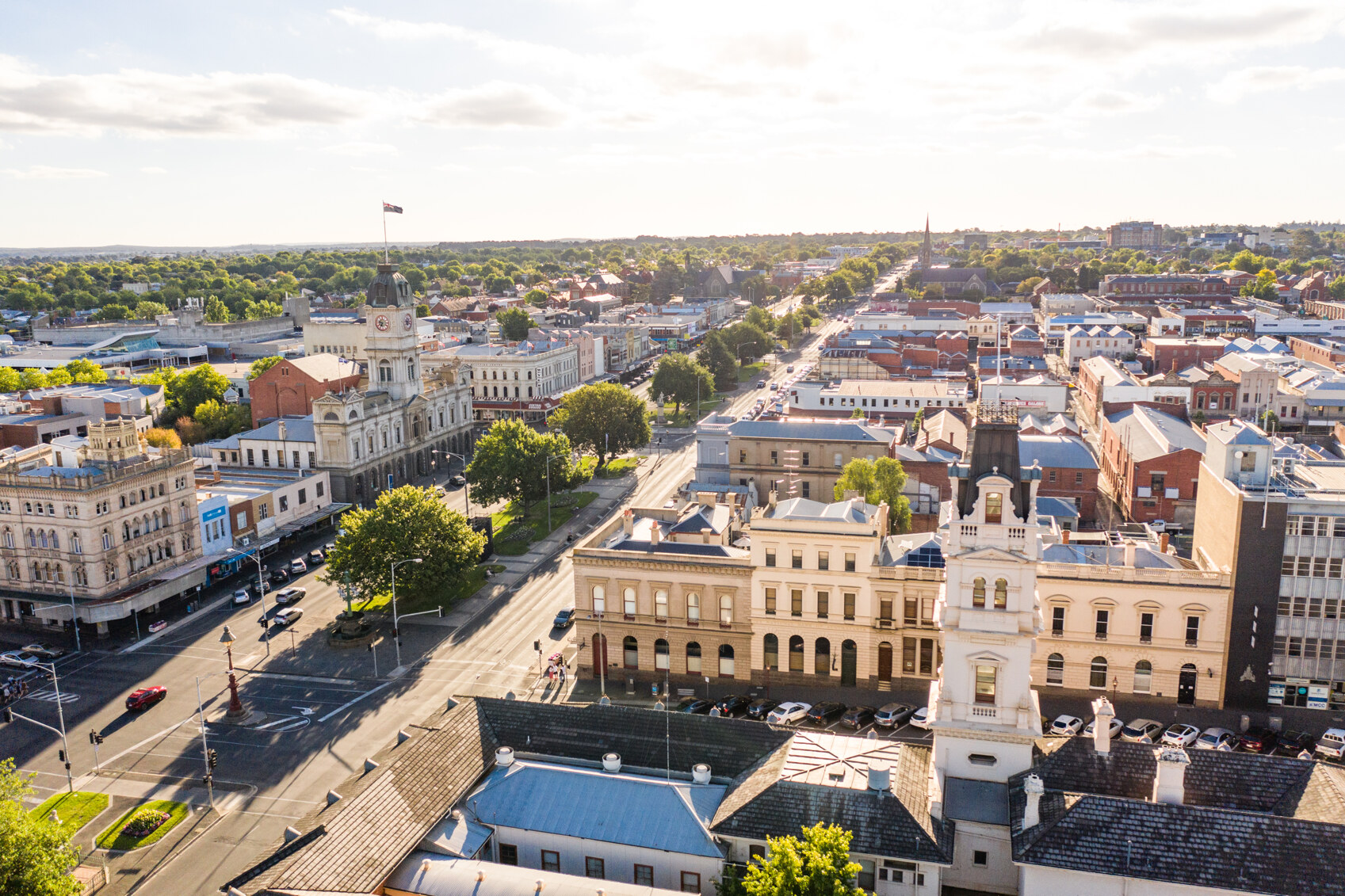 Sturt Street and the historic city centre of Ballarat. Image credit: City of Ballarat Council
---
Real estate for sale in Ballarat, Victoria
Discover your new haven in the beautiful Ballarat, Victoria. Find Real Estate for Sale below
---