Colac Otway Shire Profile
The Colac Otway Shire is a rich and diverse rural area located less than two hours west of Melbourne, linked to Victoria's capital city by rail and a dual highway.
Colac Otway Shire is one of the most picturesque municipalities in Victoria, from the volcanic lakes, craters and plains in the north, to the lush forests of the Otway Ranges and the iconic Great Ocean Road coastline.
Getting back to nature in the Colac Otway Shire
A large proportion of the southern half of the Colac Otway Shire is national parkland, boasting waterfalls, bushwalking and some of the most significant environmental assets found in Australia.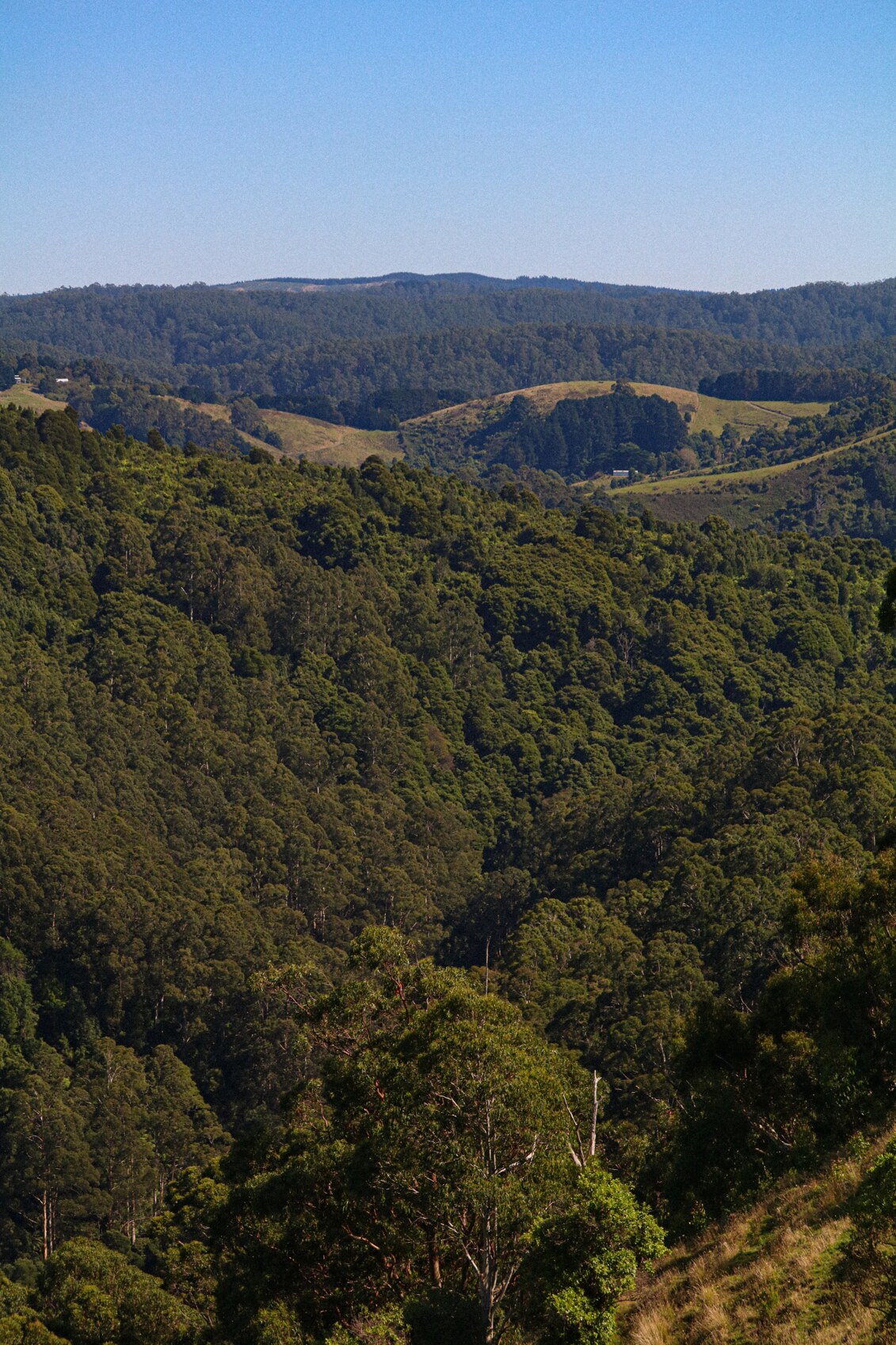 The magnificent Otway Ranges in the Colac Otway Shire
The northern area of the Colac Otway Shire features equally significant environmental features including Lake Colac, Lake Corangamite and the surrounding Ramsar wetlands, overlooked by Red Rock Reserve.
People and places
The original inhabitants of the area are the Gulidjan people (from the Colac region) and the Gadubanud people (from the southern area of the municipality).
About 21,000 people currently live in the Colac Otway Shire, with about 13,000 people living in the shire's major industrial, commercial and service centre of Colac (Colac and Elliminyt).
The City of Colac population is forecast to reach 20,000 by 2050, and Colac Otway Shire has a strategic plan to guide sustainable residential growth and infrastructure development.
The second major urban centre is Apollo Bay, which has a permanent population of 1,800 (Apollo Bay and Marengo) that swells to more than 15,000 during the busy summer tourist season.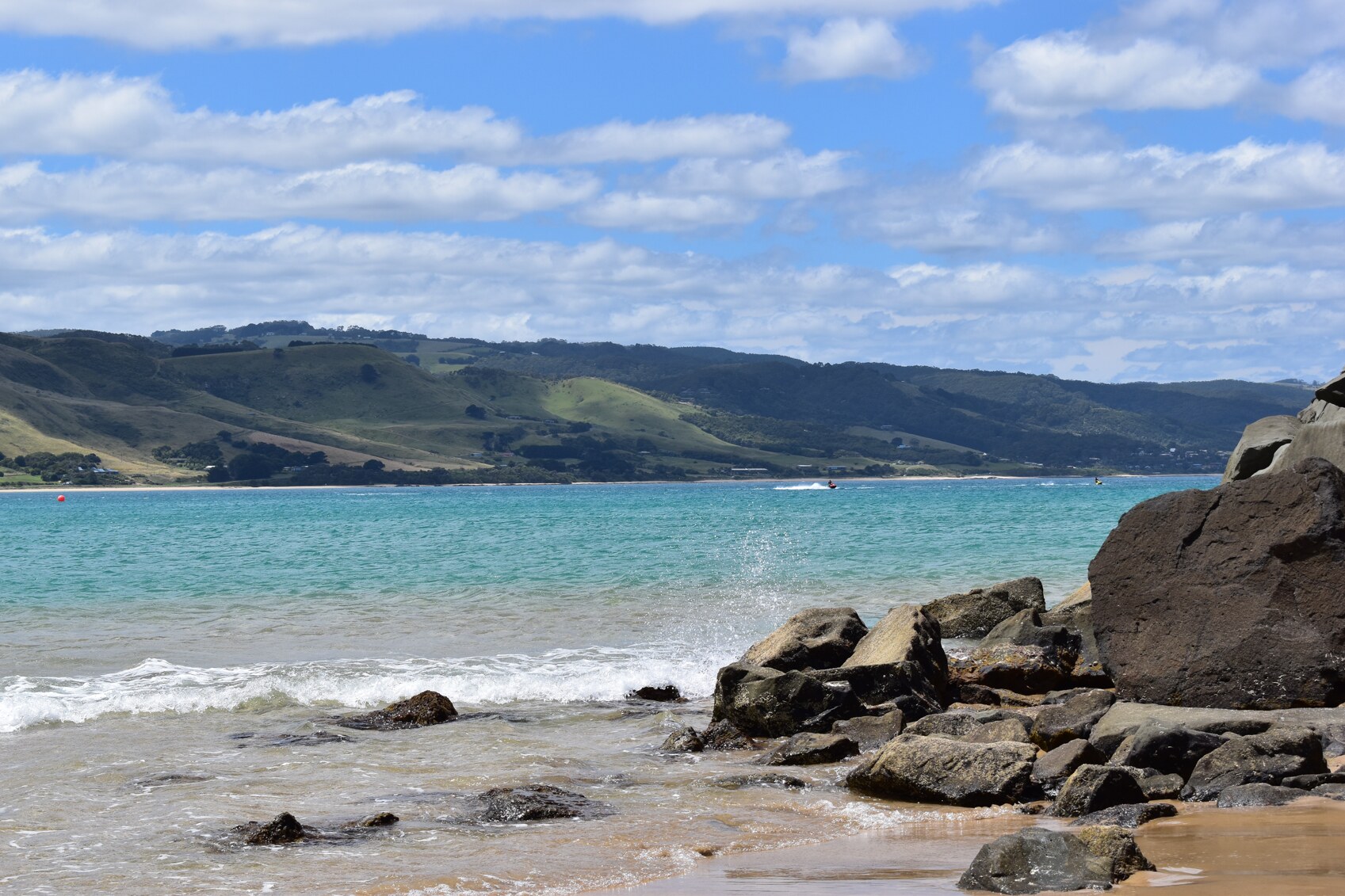 The clear blue waters of Apollo Bay, the tourism centre of the Colac Otway Shire
More than 15 small towns and rural communities are spread across the Colac Otway Shire, providing a lifestyle choice for those looking for a quieter life through either a sea change or tree change.
Employment in the Colac Otway Shire
Diverse industries range from tourism and hospitality, to key agriculture ventures such as dairy, beef and boutique farming and food enterprises, to sustainable timber production.
Colac is also home to international food processors Bulla Dairy Foods and the Australian Lamb Company, along with Australia's second largest softwood processor, AKD.
Among the Colac Otway Shire's other significant employers include the region's quality health service providers, Colac Area Health and Great Ocean Road Health.
Colac is a major retail centre, offering an exciting shopping experience across large stores and franchises and unique small businesses, while farmgate sales across the shire showcase locally-grown produce.
For further information:
The Colac Otway Shire proudly offers lifestyle diversity like no other region. If you're considering a move to the area, check out the region's website here.
Author: Alison Martin is the Communications Coordinator for the Colac Otway Shire.