At the edge of the idyllic Southern Highlands pastures, a thick mist covers Kangaroo Valley. Image credit: Dee Kramer Photography
Dissapear into the Southern Highlands of New South Wales
The Southern Highlands is one of Australia's great countryside paradises. This wildly popular region is just a breezy hour and a half long drive from the center of Sydney, and is filled with the familiar sights and sounds of idyllic rural living, while dotted with vibrant and community focused towns and hamlets. Surrounded on all sides by cliff drops and steep forested descents; the lowest lying lands on this plateau are at 500 metres above sea level, which keeps the Southern Highlands climate cool and temperate all year round, and an ideal location for livestock farming as well as high end viticulture. When exploring the countryside here, you'd be forgiven for thinking you'd stumbled into an English farmland county, with its picture book-like country estates and endless green pastures blanketed across the gently undulating topography. Staring out your car window on a drive through the Highlands, you'll find families of cattle, sheep, and horses staring back at you, and for those who dream of walking out into a fields of their own, it can happen for you here.
While amongst the pleasant farmlands, it can be easy to forget just how high up you are, venture out to the edges of the Southern Highlands and it becomes very clear indeeed. In all directions the peaceful plateau land falls away in dramatic cascade toward lower ground, whether that be the Sydney Basin to the North, the Illawarra to the East, and the vast tablelands to the South and West. In a great many places the borders of the Southern Highlands are marked by rugged gorges, dramatic waterfalls, and dizzying cliffsides, and some of New South Wales greatest landscapes and vistas can be found in these places.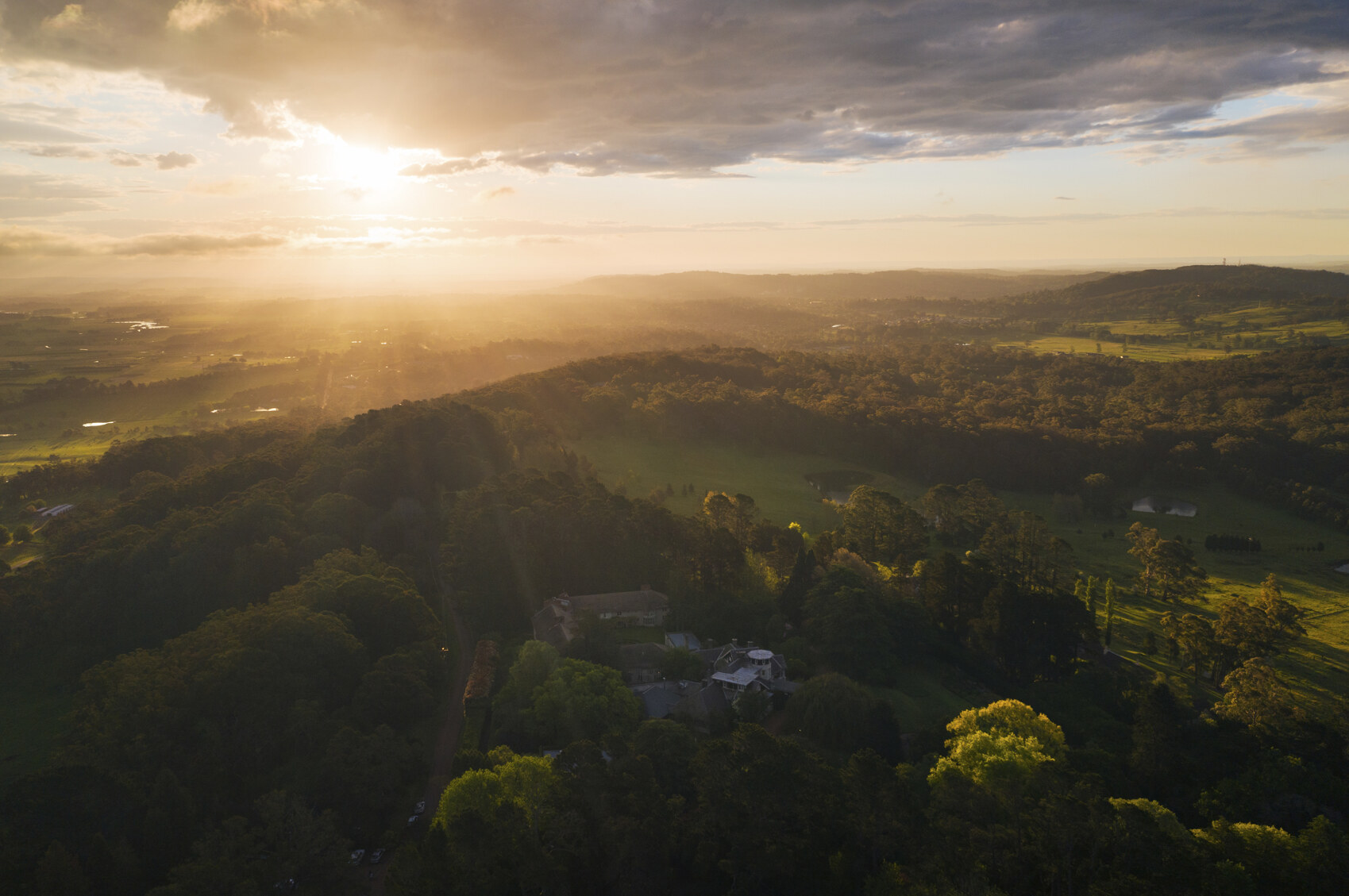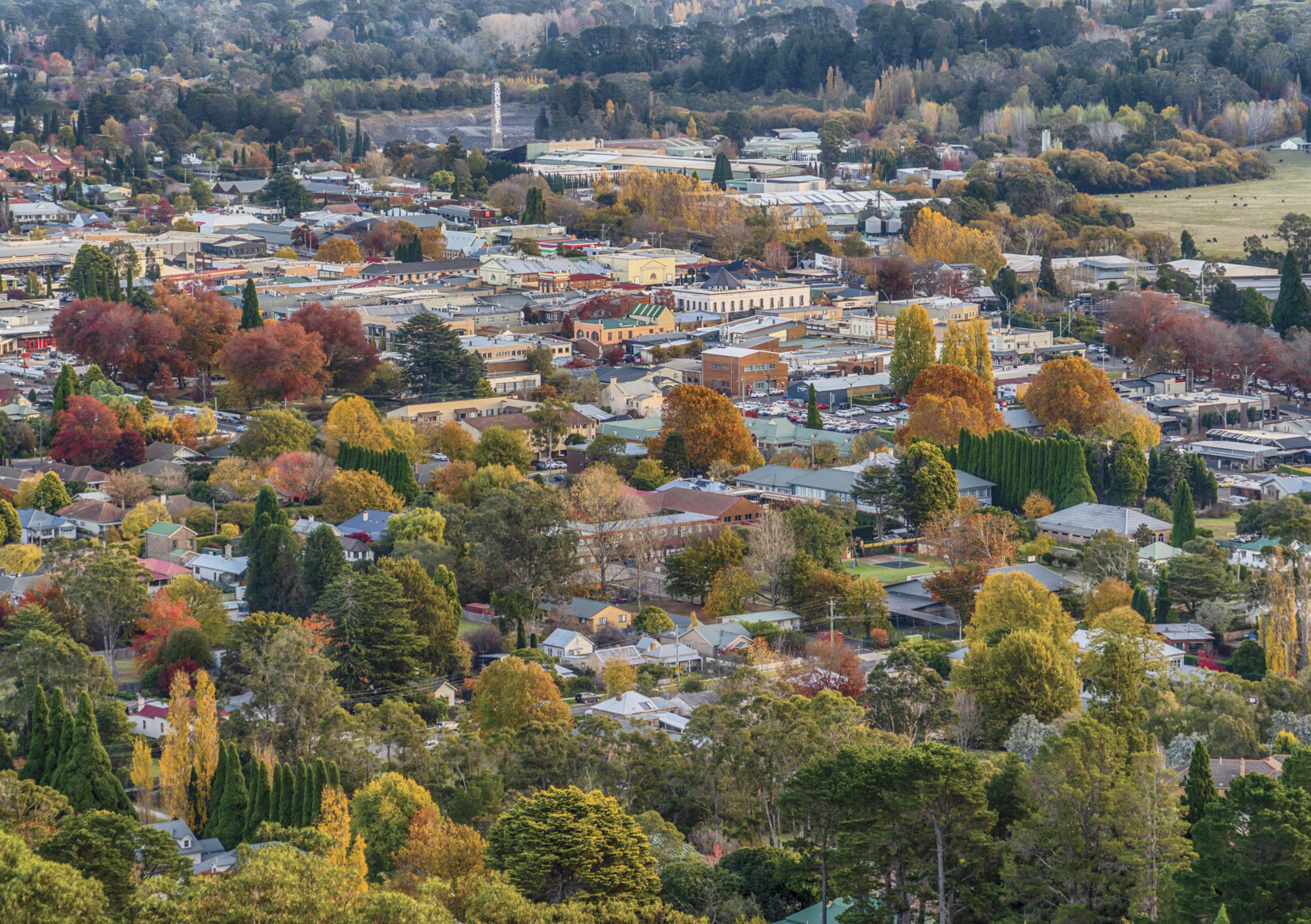 Sunrise over the Southern Highlands (left) and the bright colours of Bowral (right). Image credit: Destination NSW
With all it has to offer, the Southern Highlands has become one of Australia's fastest growing regions, and the narrow belt of towns that run through its centre have blossomed into vibrant and beautiful places to live. These are Mittagong, Bowral, and Moss Vale; the largest in the region. There's a bright array of colours in every street here, brought about by the stunningly manicured foliage and quaint diverse homes that populate the Southern Highland's little suburbs. The town centres are bustling with atmosphere, life, and so many nooks and crannies worth exploring. There's gourmet restaurants and cafes abound for the avid foodie, and no shortage of lively pubs and breweries, local art galleries, lush green parks, and so much more. It's clear to see that the Southern Highland's is one of New South Wales most beautiful and liveable regions.
Nature and agriculture in the Southern Highlands
There's so much natural splendour to explore in the Southern Highlands, its hard to know where to start, but we're going with the magnificent Fitzroy Falls at the Southern edge of the region. The name is decieving, as while Fitzroy is certainly one of the more impressive things to see here, it is the gateway to two cliffside walking trails with a combined length of over 10 kilometres, offering lookout after lookout of jawdropping vistas of the Yarrunga Valley below, and the many dizzying waterfalls that cascade from the Highlands down into the gorge. It's an awe-inspiring natural area, and a thoroughly educational experience, as the Fitzroy Falls Visitor Centre holds a wealth of local knowledge and history displayed within it's mini museum, and have erected plaques and signposts all throughout the trails that teach hikers about the flora and fauna of Morton National Park.
The view of Morton National Park from Fitzroy Falls. Image credit: Kramer Photography; www.kramer.photography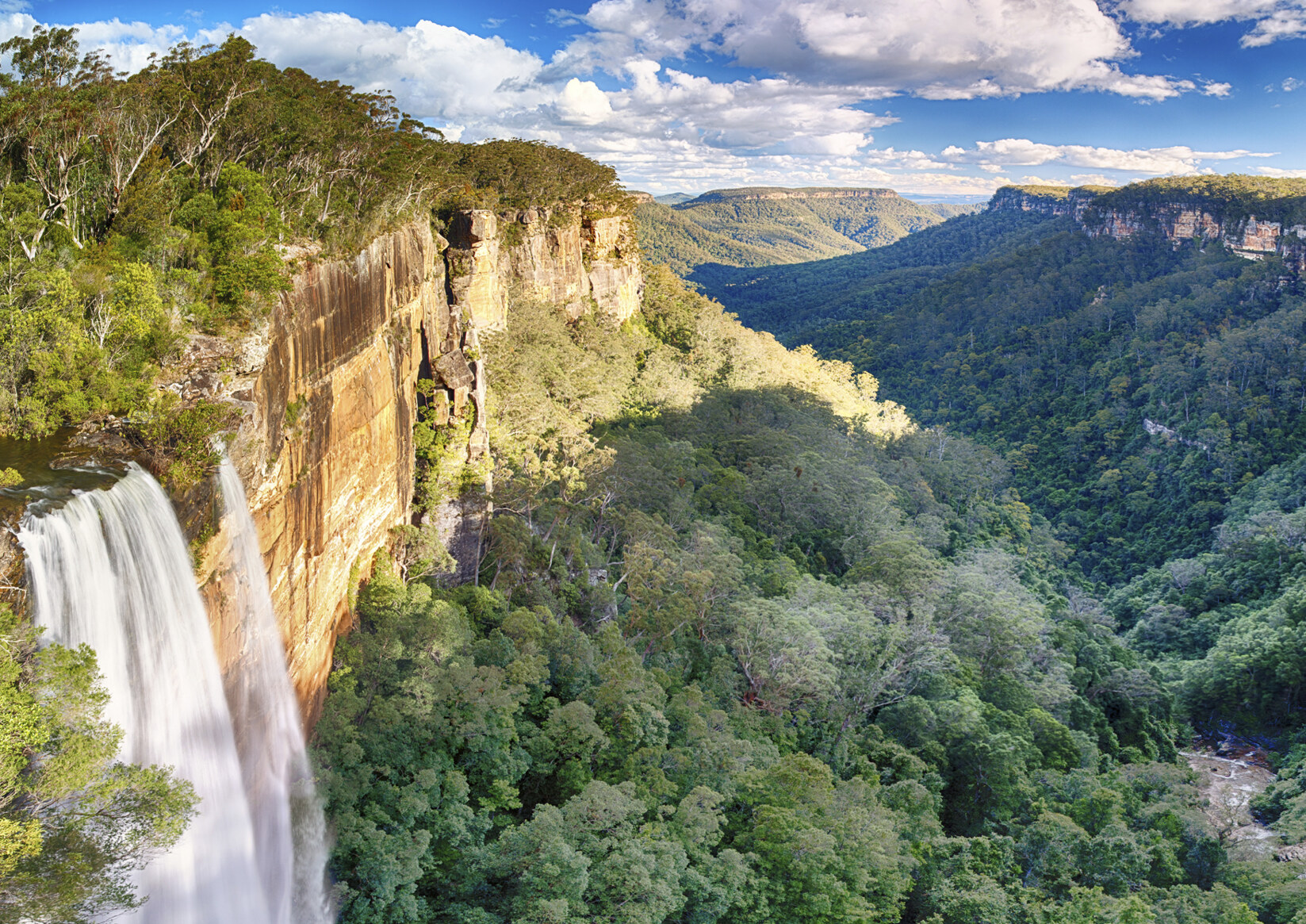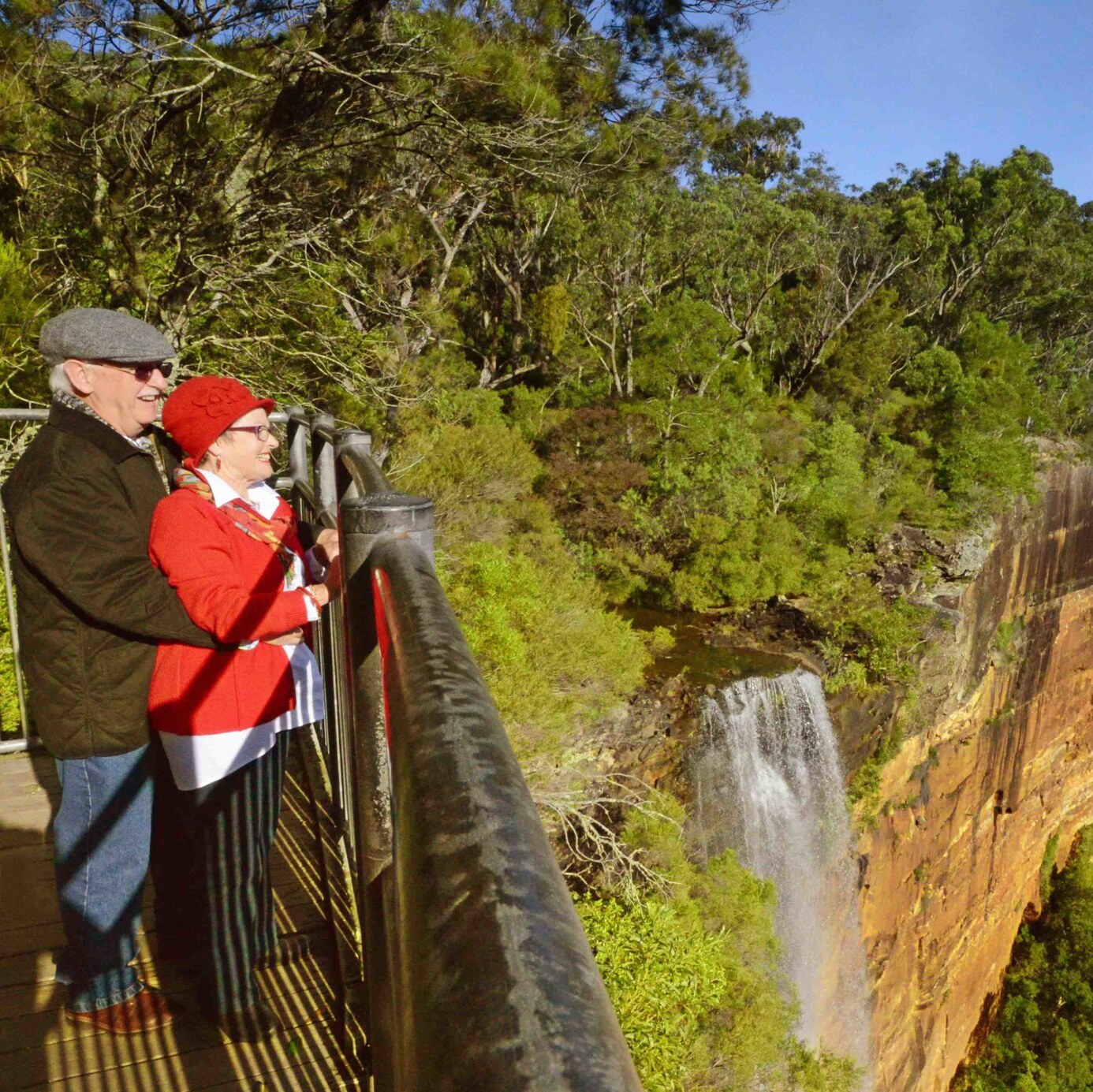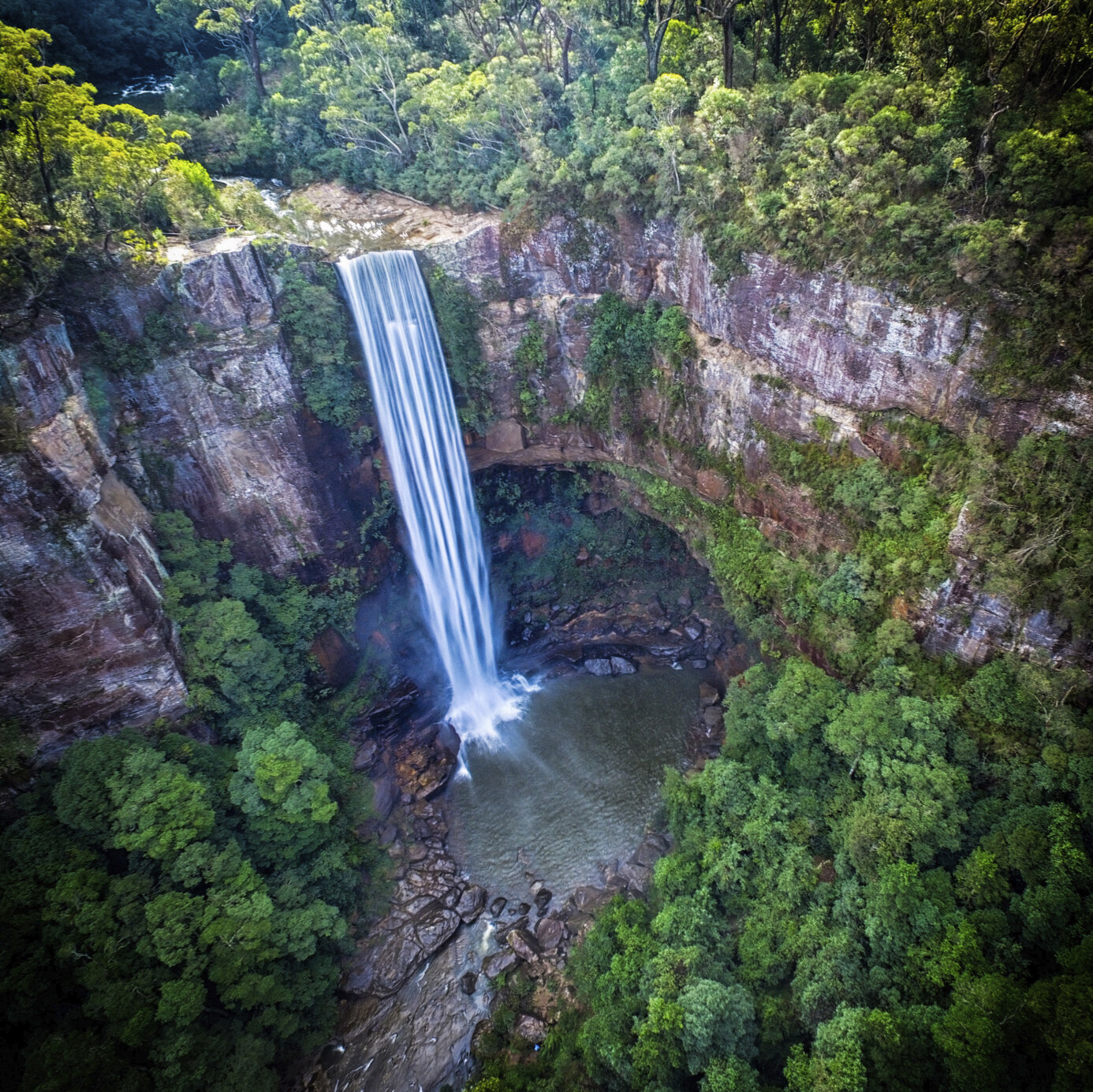 A couple enjoy Fitzroy Falls (left) and Belmore Falls with its stunning natural pool. Image credit: Destination Southern Highlands, Filippo Rivetti
Meanwhile just down the road, there's another falls worth visiting. Belmore Falls is a spectacular cascade formed where the Barrengarry Creek barrels down into the valley over a sheer cliff. While the views here aren't as far reaching as at Fitzroy, there's a different kind of attraction that brings people to Belmore Falls. At the top and bottom, the water flow sustains remarkable and pristine swimming holes with transportative beauty. The reinforced natural pools formed where Barrengarry Creek twists and turns towards the edge are a nerve racking experience to swim in, as the roaring cascade and the falls edge loom ominously only metres away; but don't worry, it's completely safe as a large barrier prevents swimmers from drifting too close. Down at the waterfalls end, there is a circular pool filled with crystal clear and mineral enhanced waters perfect for a relaxing dip while the soothing churn of the crashing water drowns out all thoughts and worries.
The Southern Highlands also has a rich agricultural history and an exciting future as viticulture continues to explode in the region. The fast growing wine industry in the region is ripe with opportunity and upholding the Highland's agricultural history. With now over 50 vineyards operating across Wingecarribee Shire, the Southern Highlands has become one of Australia's fastest growing and most popular wine exporters and destinations, since being designated an official wine region in 1999. Cabernet Sauvignon is considered the specialty here, and it's known to be one of Australia's best climates for growing this variety, but others such as Chardonnay, Riesling, and Shiraz, are also commonly found in the vineyards of the Southern Highland's. Some local standouts include Centennial Vineyards & Restaurant near Bowral, where decadant Chardonnays, Rieslings, and more are grown and distilled on a picteresque 30 hectare property, and Berrima's Joadja Estate, the oldest in the Southern Highlands, founded in 1983 when intrepid local dairy farmers planted the regions first row of vines in what would prove to be a thoroughly fruitful experiment. With a plethora of small independent farms throughout the region, whatever crop or livestock you specialise in, the Southern Highlands is an agricultural paradise.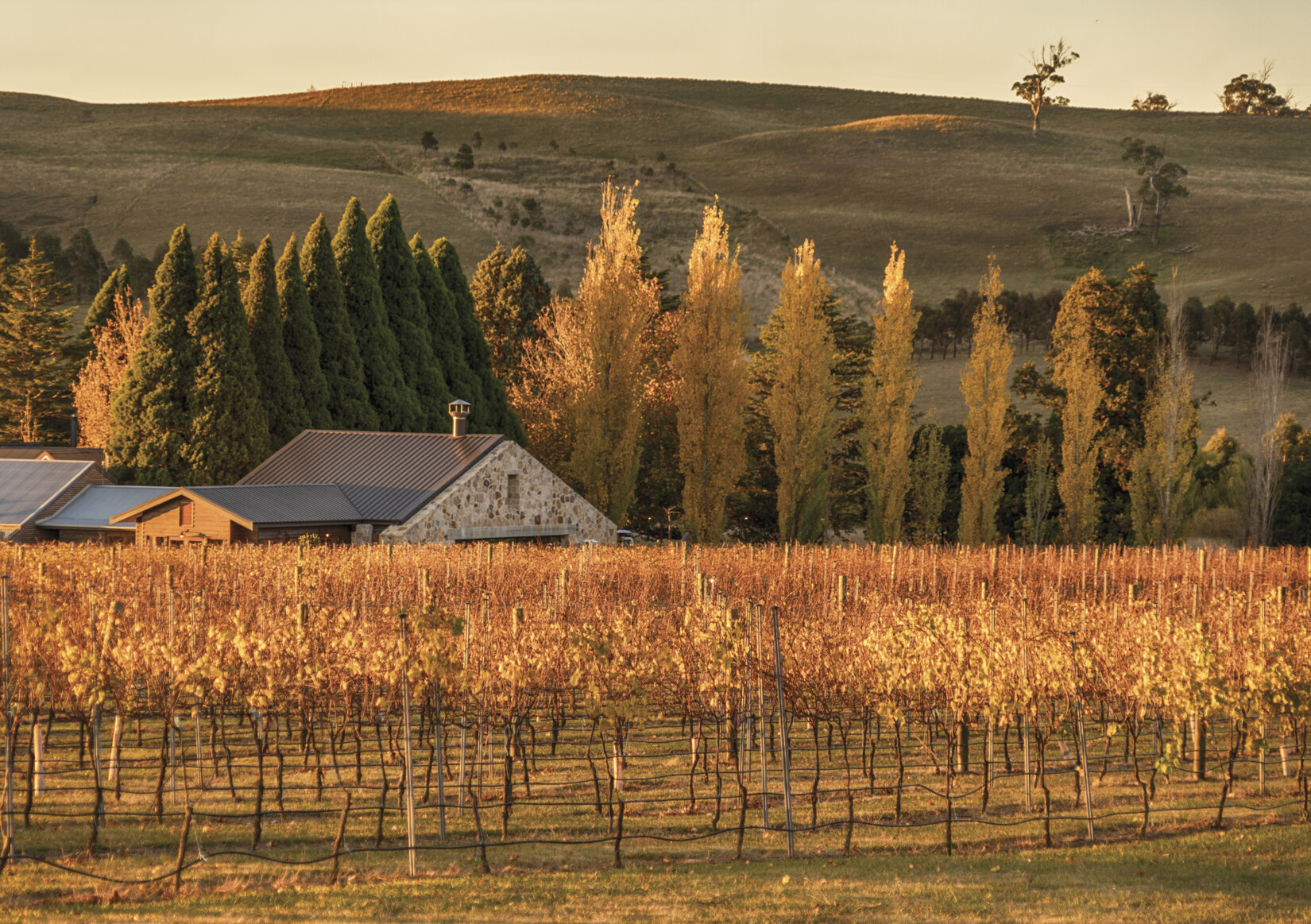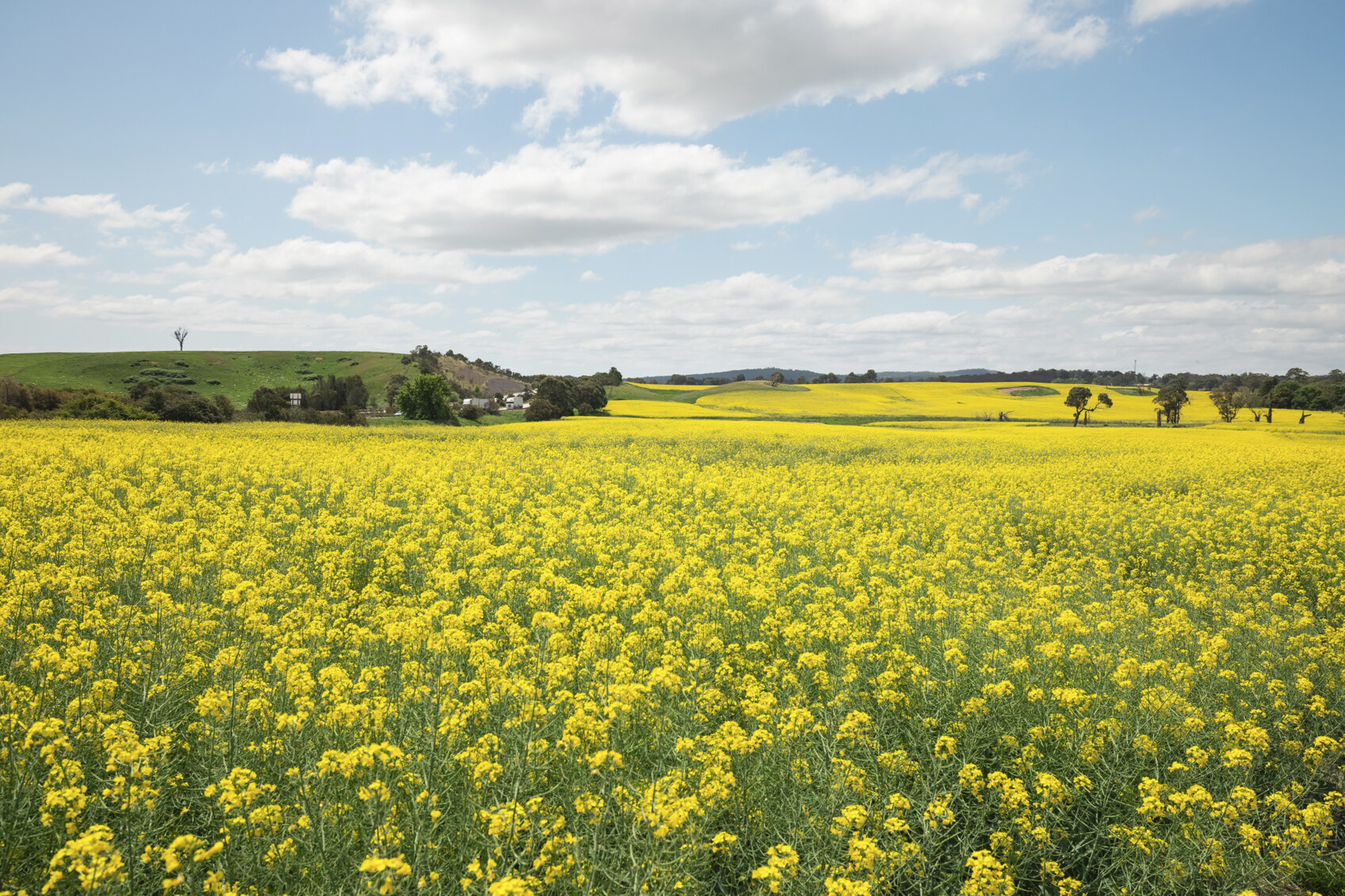 Vineyards (left) and fields of Canola (right) near Berrima. Image credit: Destination NSW
Things to do in the Southern Highlands
The various towns of the Southern Highlands, from Moss Vale to Mittagong, are among New South Wales' most exciting regional towns as they continue to explode with culture and vibrance, whilst maintaining that classic country feel and embracing their rich history. There's so much to do and explore now in the region, that it can almost be overwhelming. We've rounded up a few of our favourite spots in the Southern Highlands' to check out.
The Dirty Janes Antique Market, right in the heart of Bowral, is one of the Southern Highland's staples; a quaint and community oriented antiquery and tea room run by father and daughter duo, Athol Salter and Jane Crowley. This loveable stores journey traces back over 30 years to their original location in Mittagong; then called the Shed. In 2009, the move was made to nearby Bowral, and the Dirty Janes Antique Market was born. It's now the largest indoor market in the Southern Highlands following 2016 renovations, and is home to the Your Vintage Occasion Bowral; a charming and authentic tea salon serving gourmet sandwiches, tarts, cakes, and more, and priding themselves on the highest quality tea served in fine bone china. Pop in for a refreshing nibble and sip while you peruse the endless extent of vintage curiosities and antique furnitures.
If fine dining is your cup of tea, the Southern Highlands is a welcoming foodie region, with all the tasting menus and farm to table to fill your heart. One particular standout is Eschalot; a delightful dining experience in the heart of historic Berrima. This remarkable restaurant is tucked away in a classic stone cottage on the quiet main street of the Southern Highlands oldest town, surrounded by quaint cafes and historic structures like the Berrima Courthouse, but enter inside and the feeling (and food) is undoubtedly modern. Choose from a chef's choice tasting selection known as the 'feed me' menu, or order from the seasonal menu with everchanging delicious dishes fit to the best available local ingredients and produce.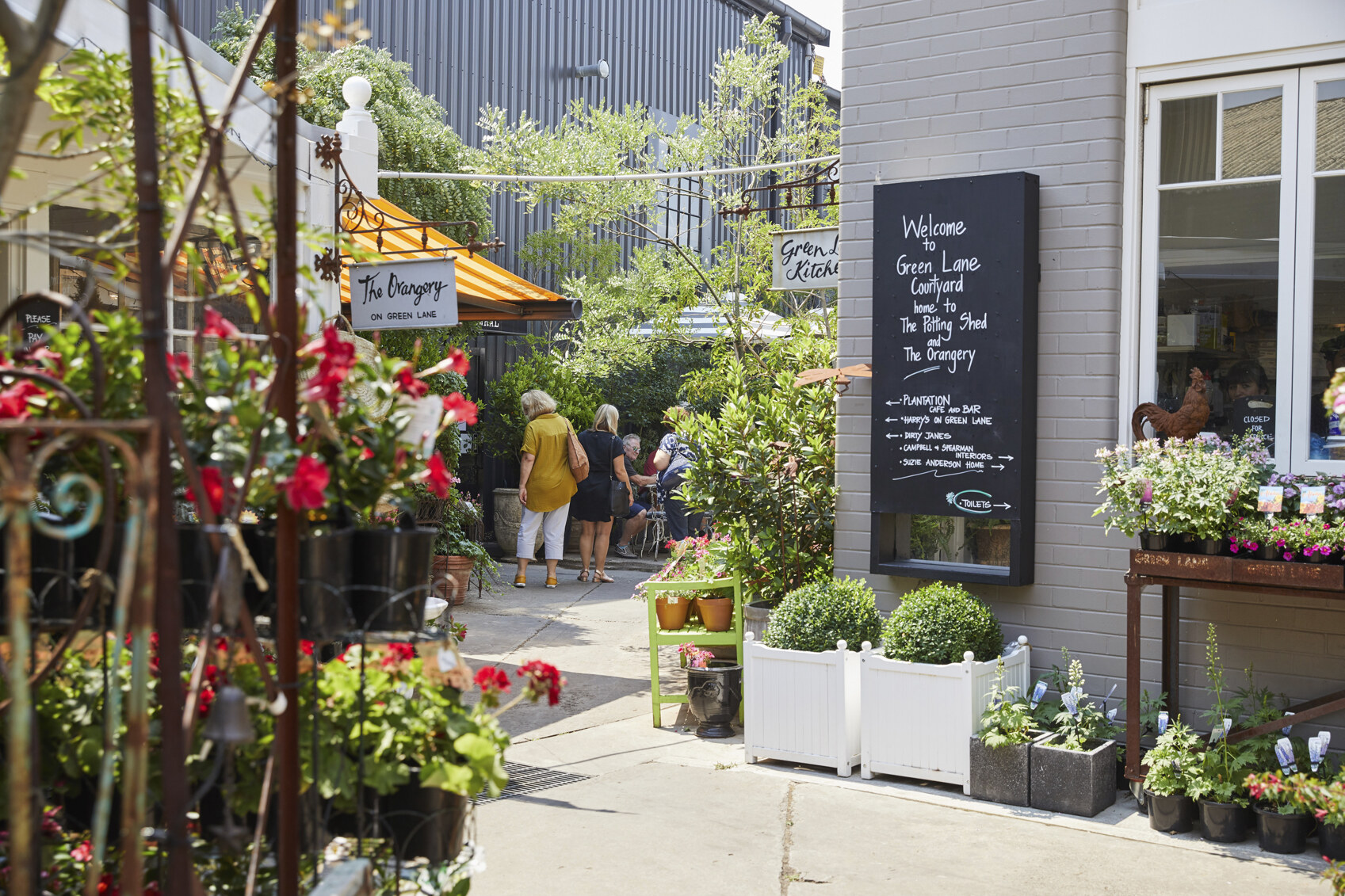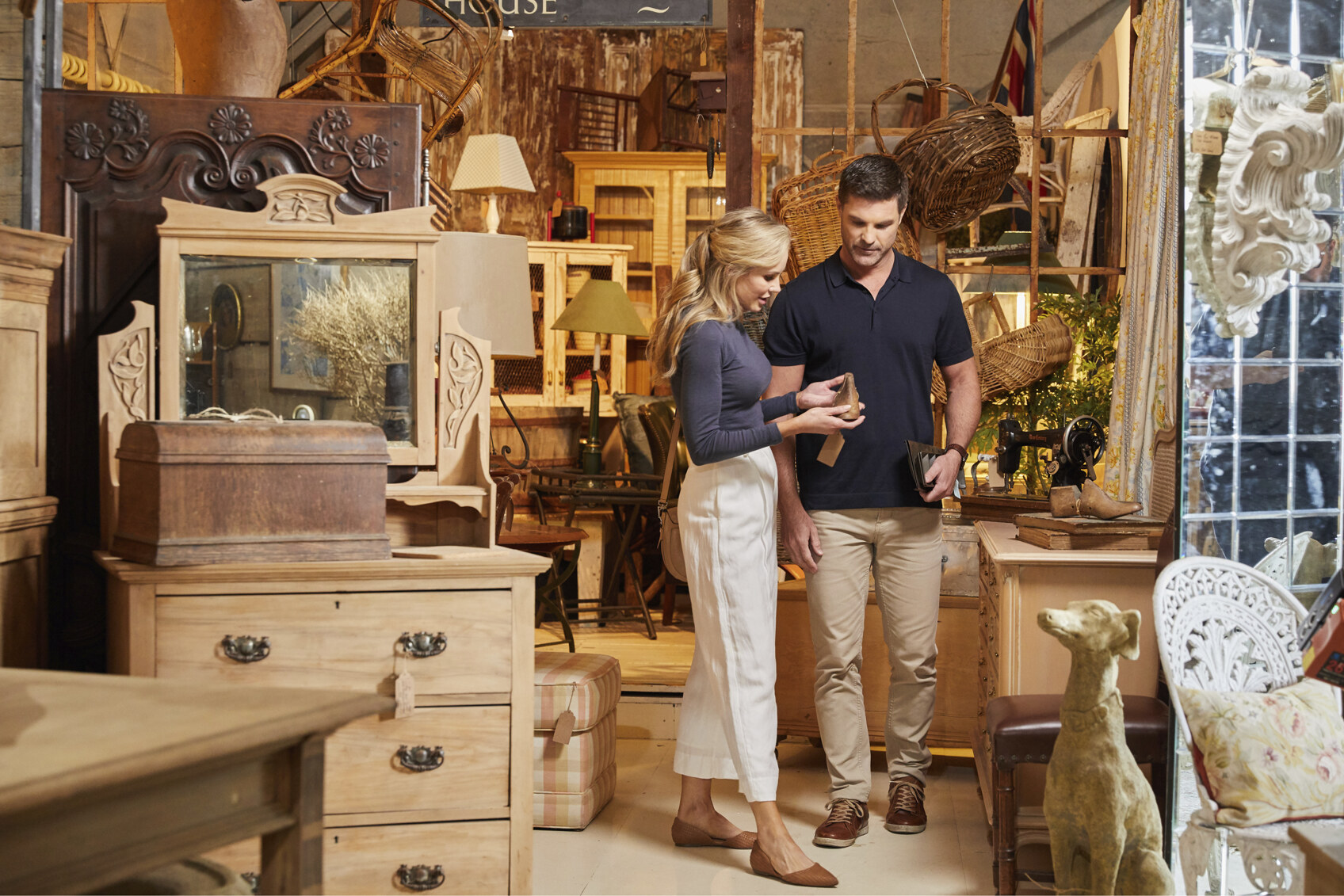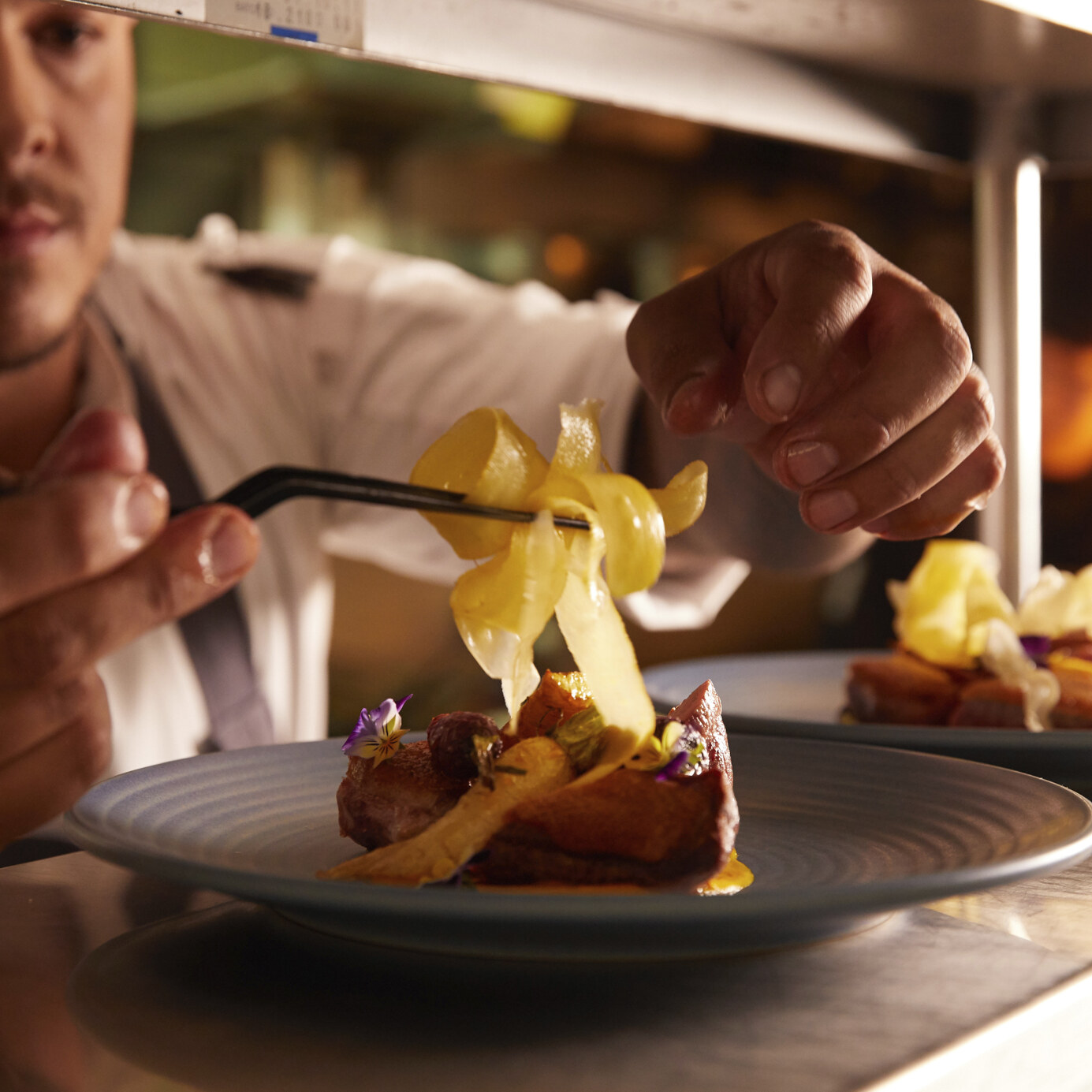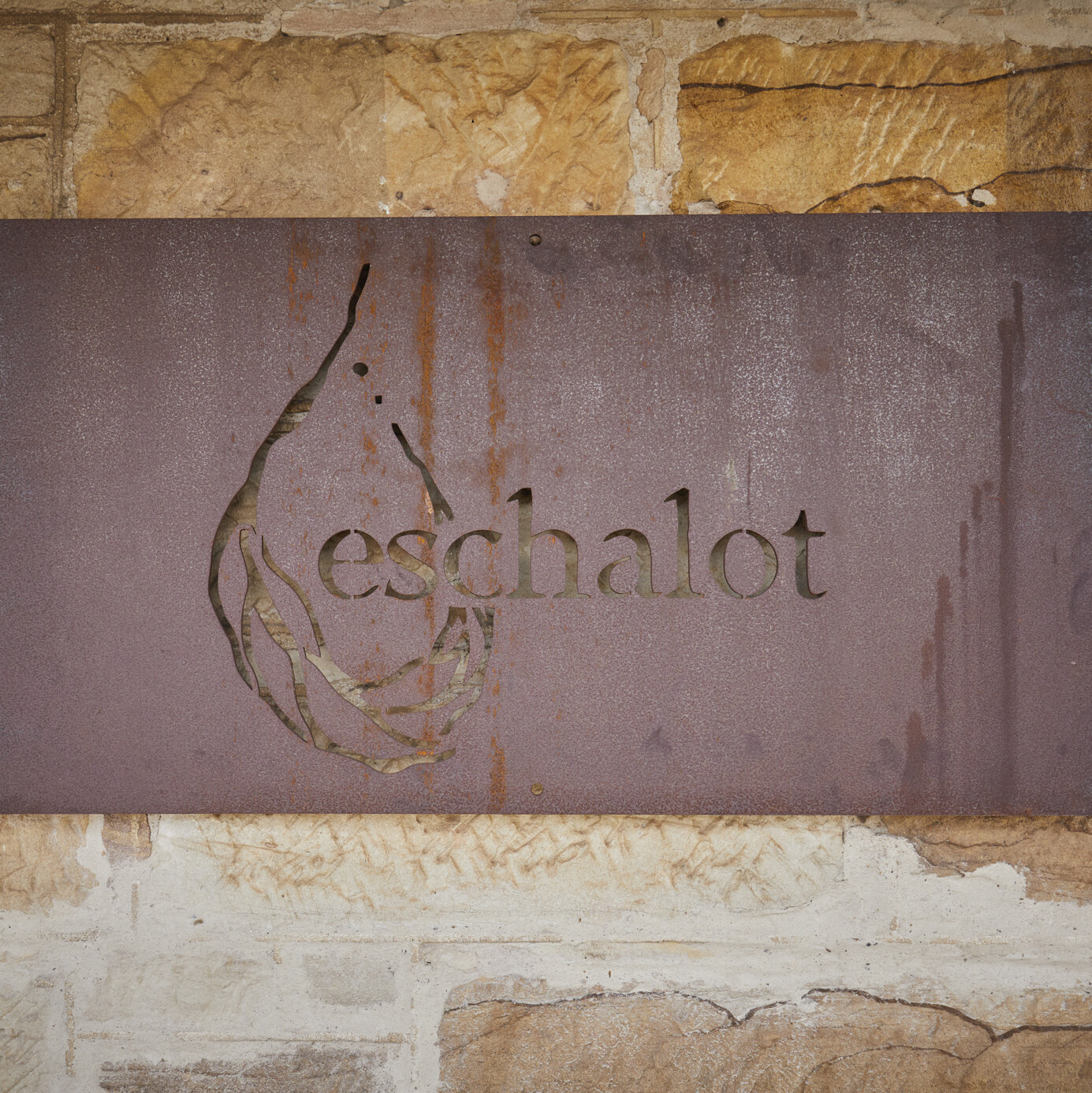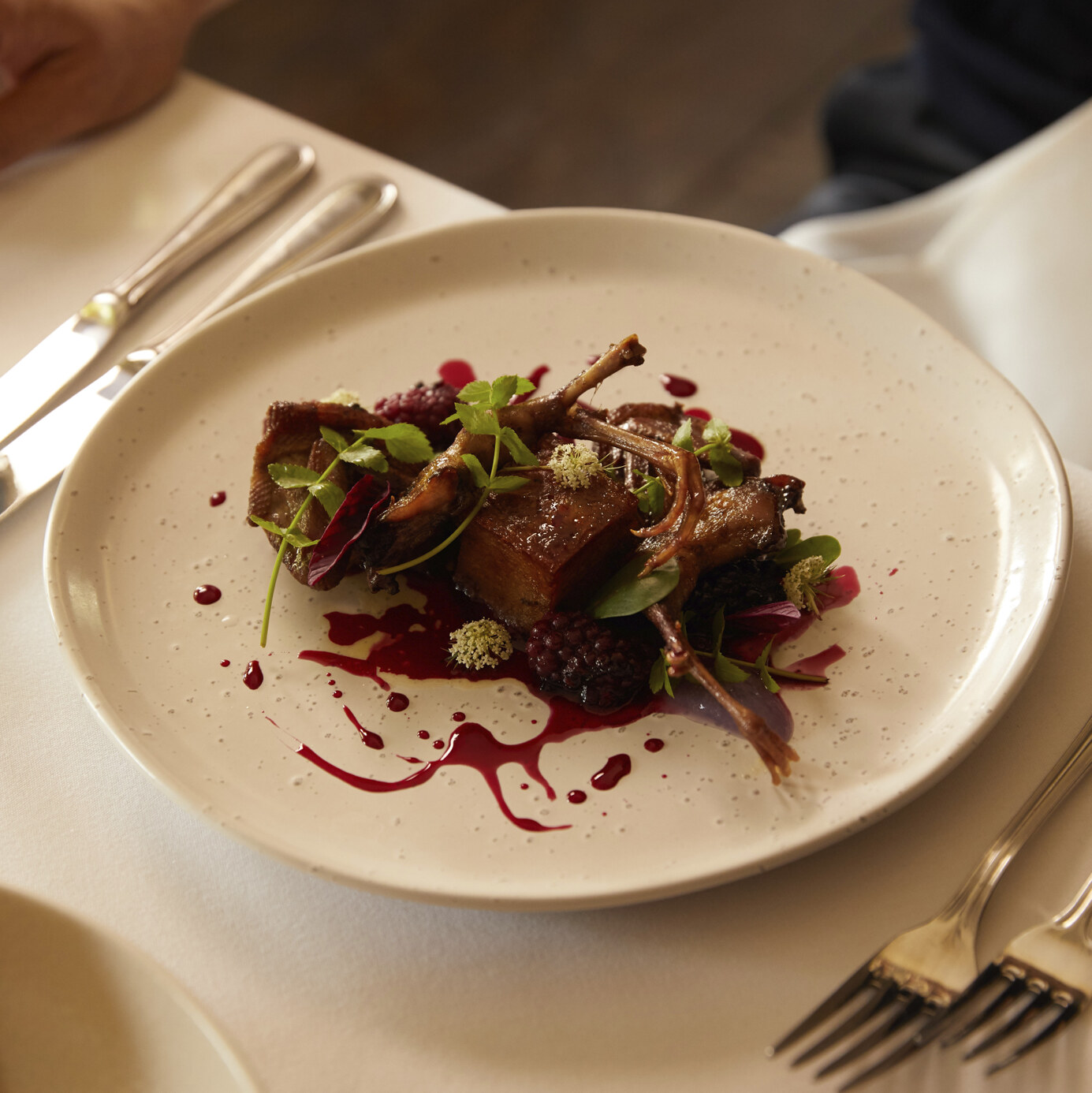 Dirty Janes Antique Market (top) and Eschalot Restaurant Berrima (bottom). Image credit: Destination NSW
On the Northern edge of Mittagong, captivating Lake Alexandra Reserve butts up against the bushland, and wraps around a serene and vibrant former mining reservoir that has been reclaimed as Lake Alexandra. This is the perfect spot for a Southern Highlands family picnic, where kids can fool about to their hearts content at the playground, or feed the ducks, geese, and turtles that paddle around the lake. You can set your blankets down by the peaceful shores and relax, while the more adventurous in spirit explore the trails that extend up toward Mount Alexandra and the Sixty-Foot Falls. With a real sense of peace and quiet, and all the convenience and deliciousness of Mittagong's main street just a short walk away, this is one of the best parks in the region and the ideal place for a family day out in the Southern Highlands.
In the heart of Bowral, meanwhile, a very special local fixture celebrates and honours the home of Australia's greatest sporting icon. The Bradman Museum & International Cricket Hall of Fame is the ultimate shrine to the grand old sport of Cricket, and the extroadinary achievements and humble Bowral roots of it's greatest ever player; Sir Donald Bradman. 'The Don' honed his incredible craft batting a golf ball against uneven brick with a mere cricket stump as his bat, and all those hours spent passing time on his Bowral verandah forged in him a talent that became an international spectacle. At the Bradman Museum, Cricket fanatics can immerse themselves in his incredible story, and in the rich international history of the game. From interactive displays and games to priceless relics of Cricket's past, this museum has it all; including a fully fledged Cricket oval and set of practise nets. Just a hop and a skip from central Bowral, this is one can't miss Southern Highlands attraction.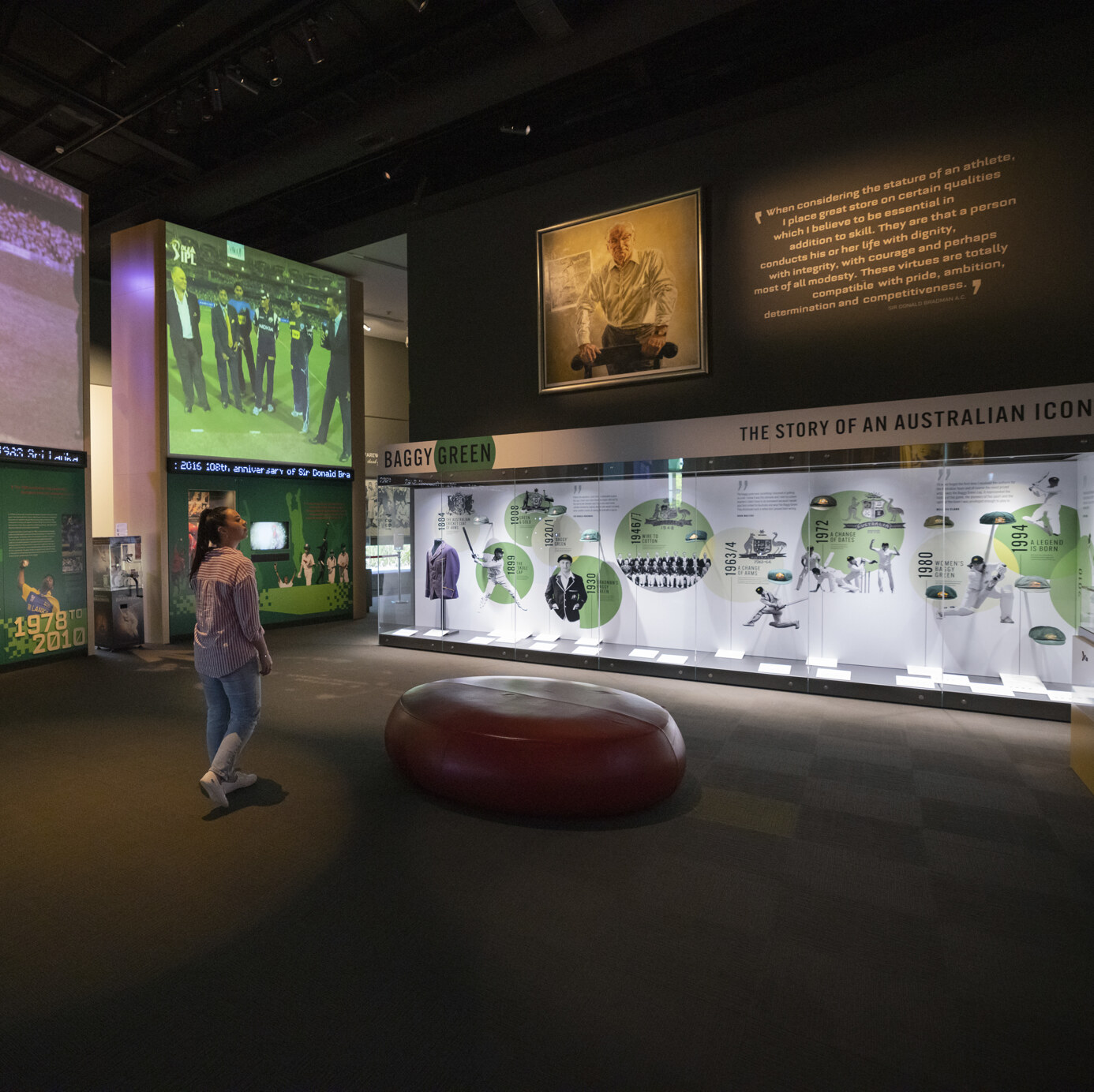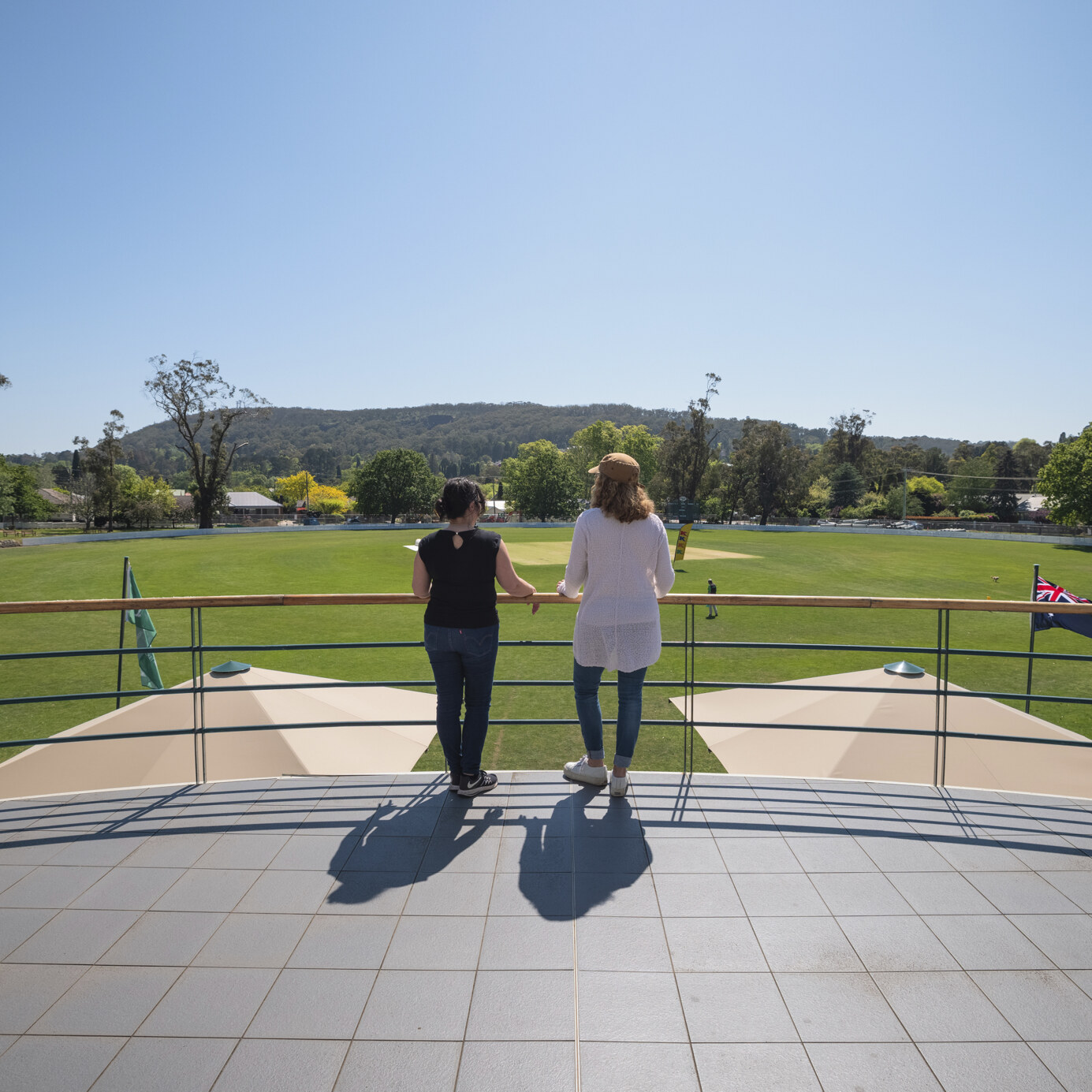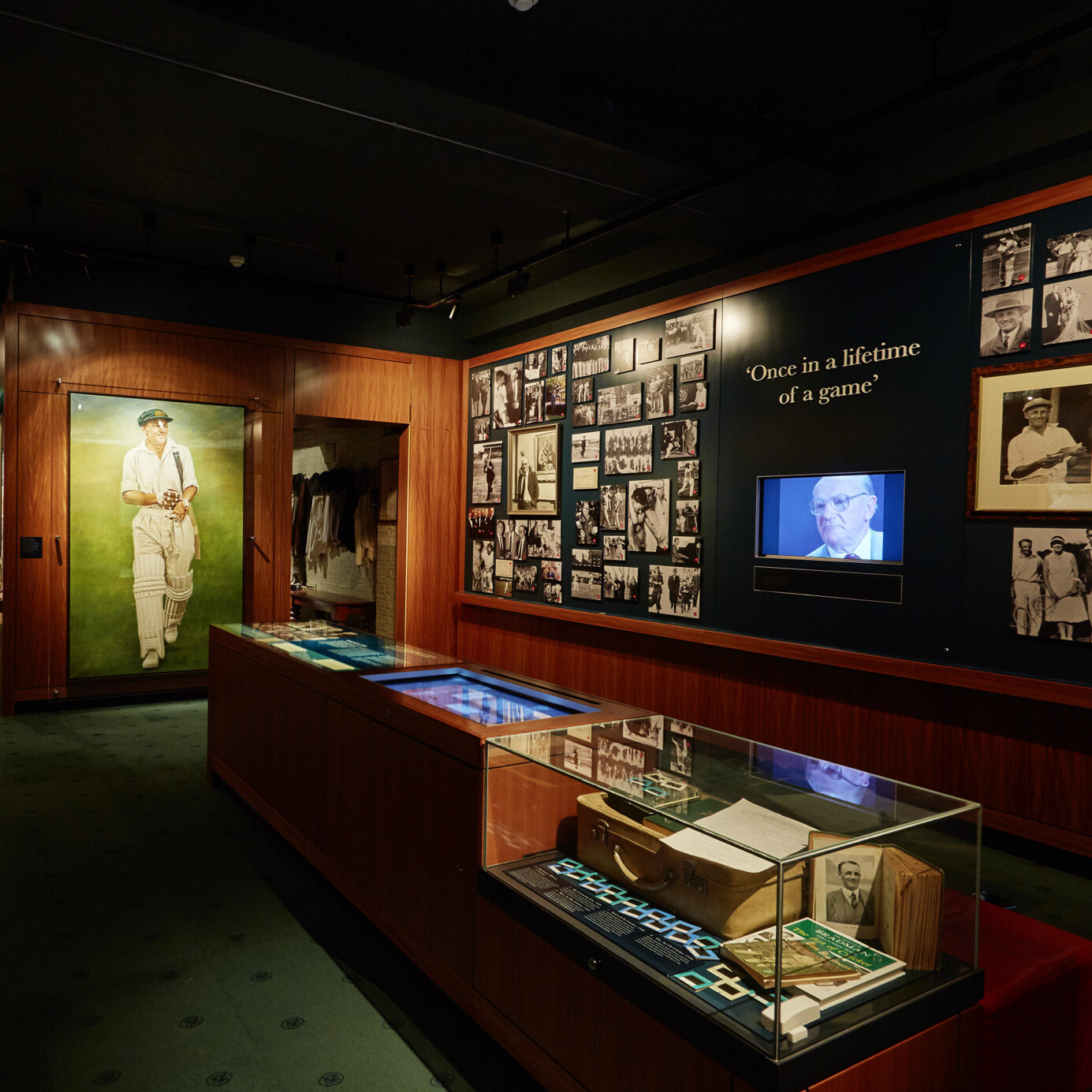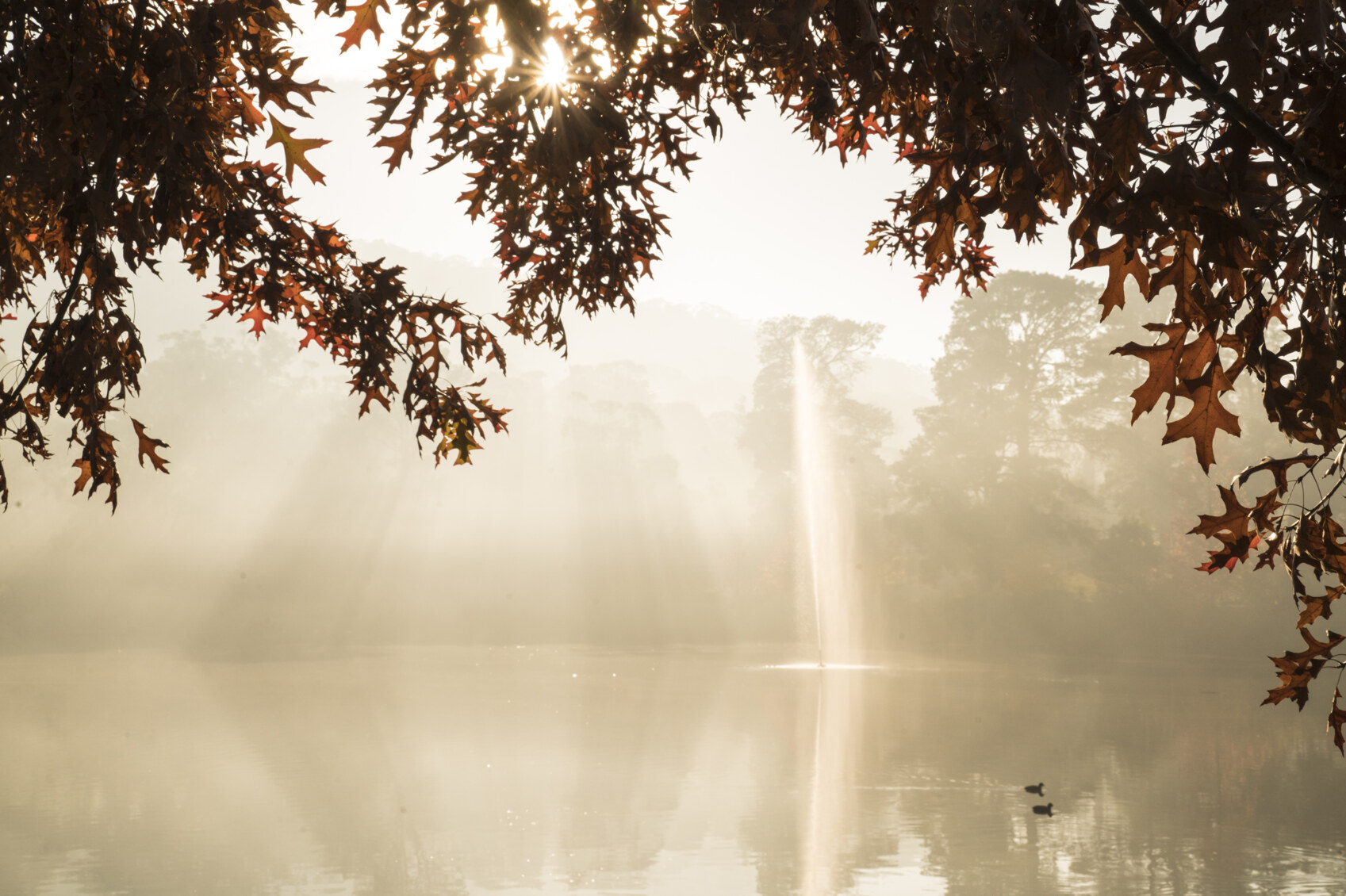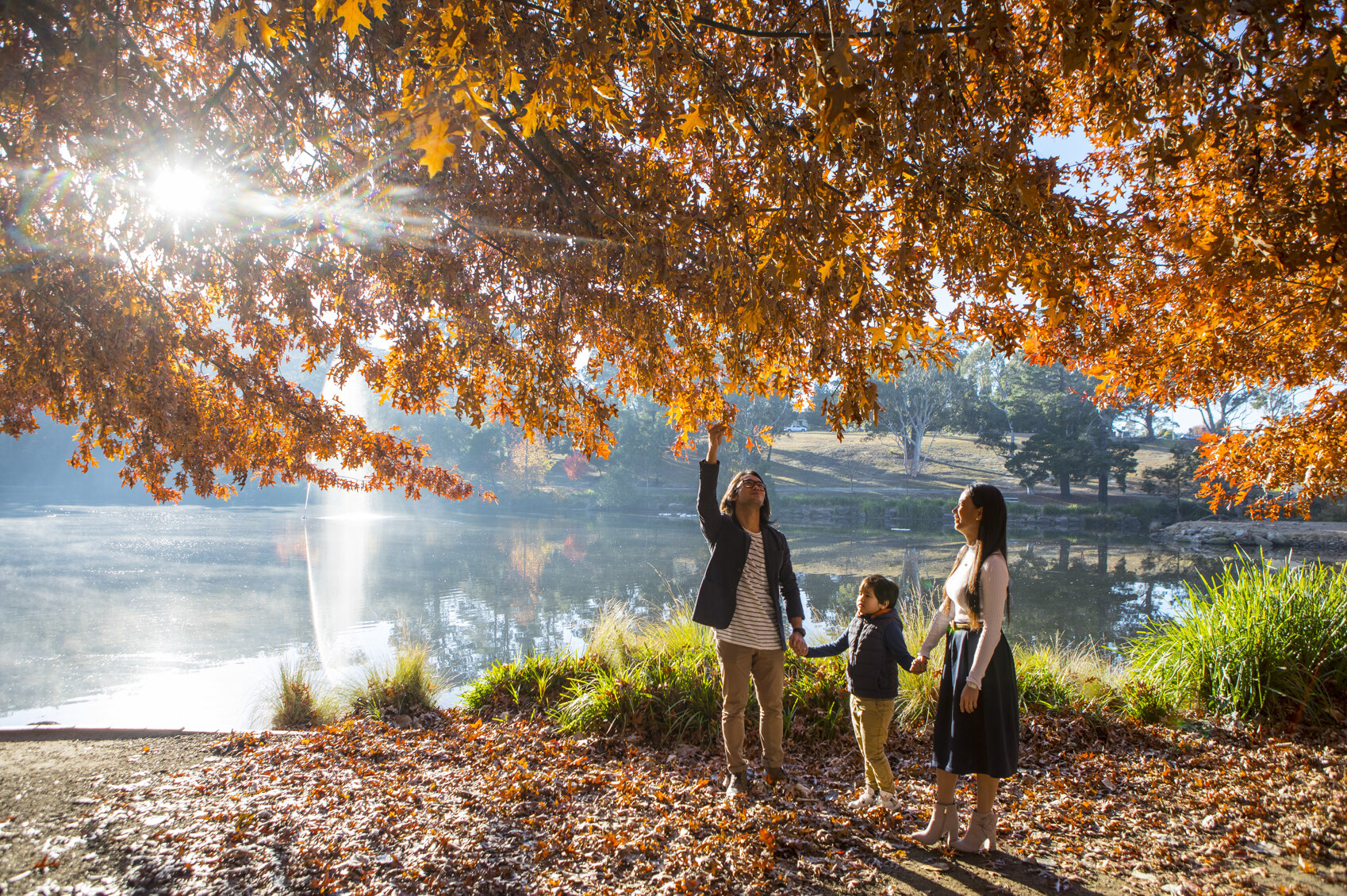 The Bradman Museum & International Cricket Hall of Fame (top) and Lake Alexandra Reserve (bottom). Image credit: Destination NSW
---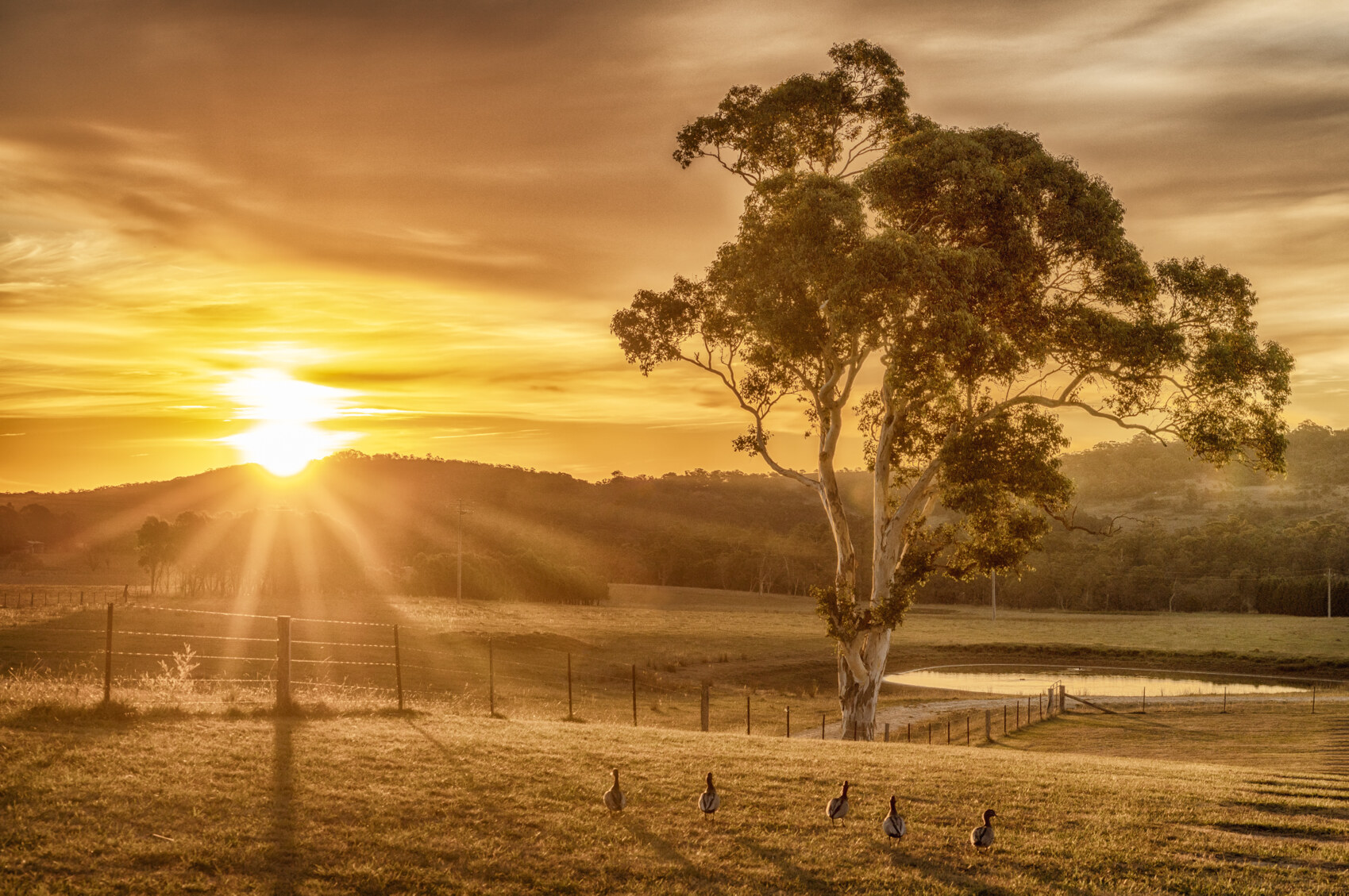 Sunset over the Southern Highlands. Image credit: Destionation NSW
Properties for sale in the Southern Highlands
---