Award-Winning Farm Stay WIth Growth Potential
This home and business for sale Tasmania presents a rare opportunity for those seeking a 'tree change' to a picturesque part of Tasmania with the bonus of an income from an award-winning farm tourism enterprise with plenty of growth potential.
Overlooking Bass Strait from the rural fringe of Penguin in the lee of the majestic Dial Ranges on the north-west coast, this 20.74-hectare (51.25-acre) property has been transformed with the addition of four self-contained cabins featuring Tasmanian native timbers set in fertile farmlands and offering a unique farm-stay experience that has enthralled international and domestic tourists alike.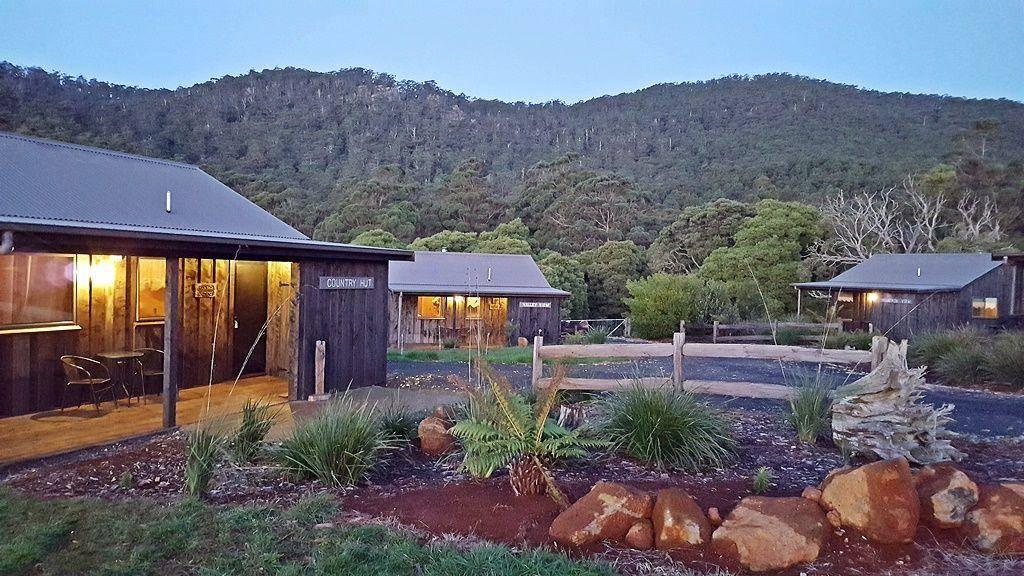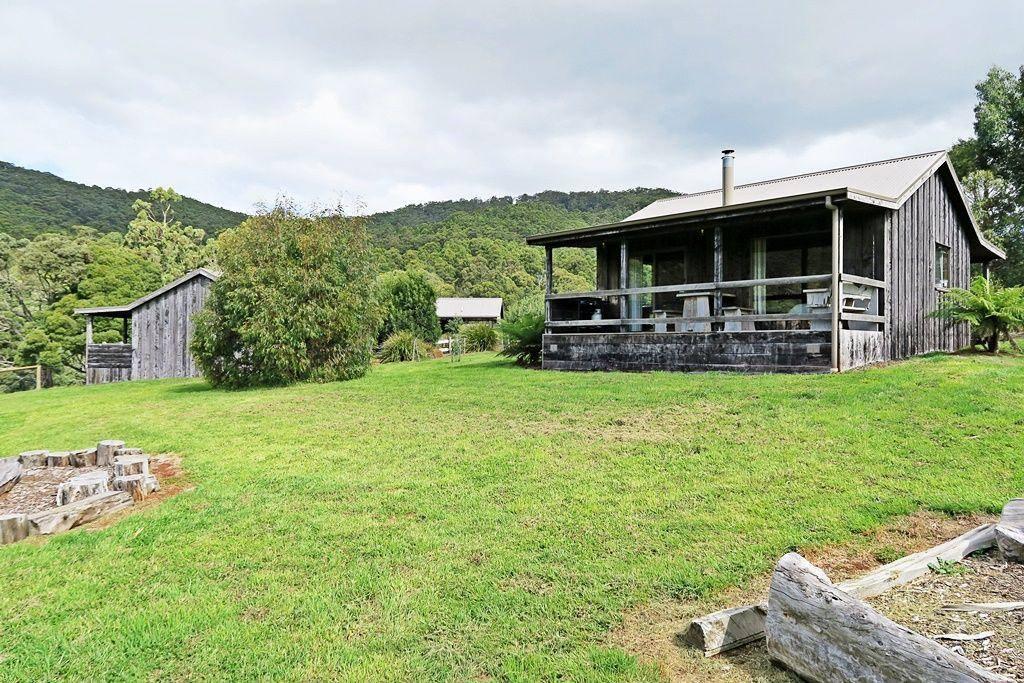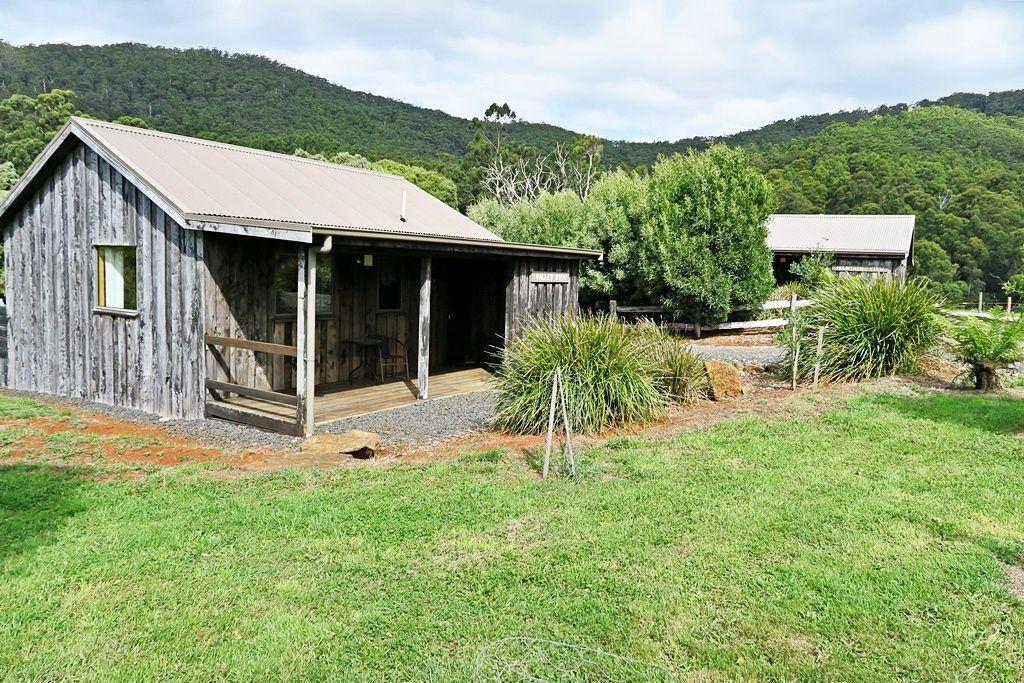 Above: Rustic Hut Bush Retreat boasts four self-contained cabins built from Tasmanian native timbers
Established in 2016, the award-winning Rustic Hut Bush Retreat has the capacity to provide, at the very least, a more-than-healthy supplementary income to the farm; or if run to a higher capacity and exercising value-adding hospitality options, a significant primary income.
The cabins include the 'Country Hut', which sleeps four (one queen and two singles), the 'Valley View', which sleeps six (one queen and four bunks), the 'Mountain View Spa Hut', which sleeps two (one queen and corner spa), and the 'Farm Hut', which sleeps four (1 queen and two singles) plus has wheelchair access.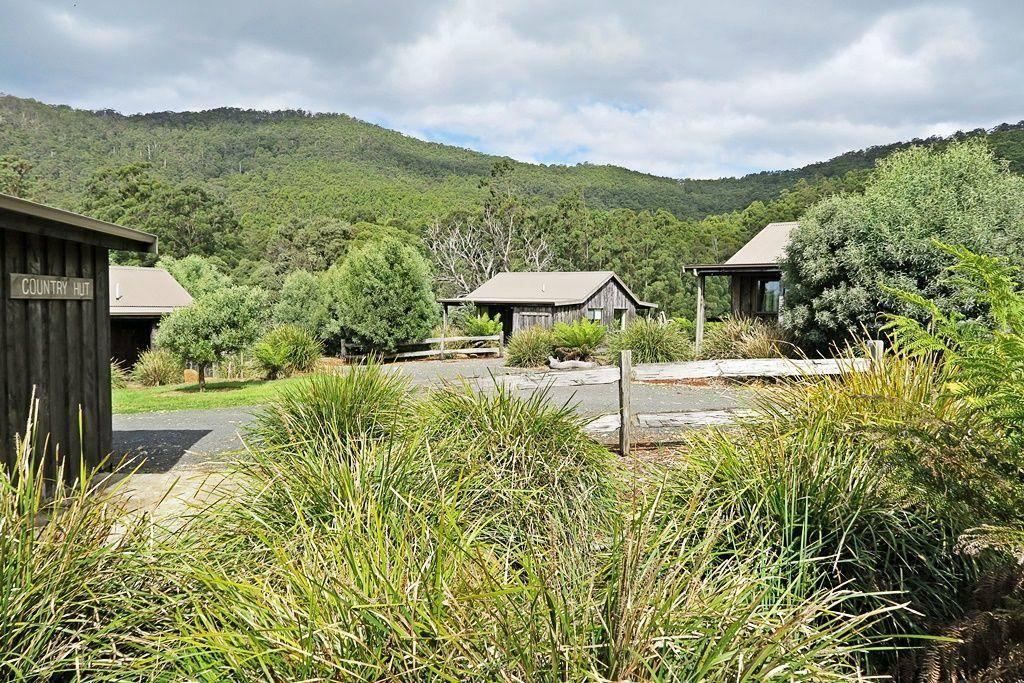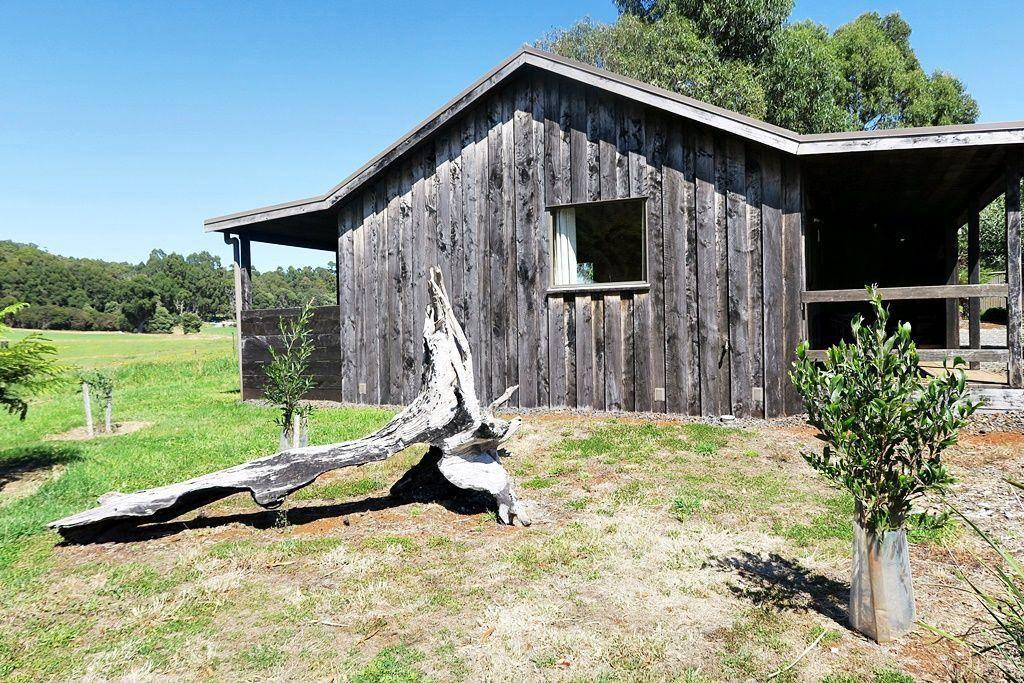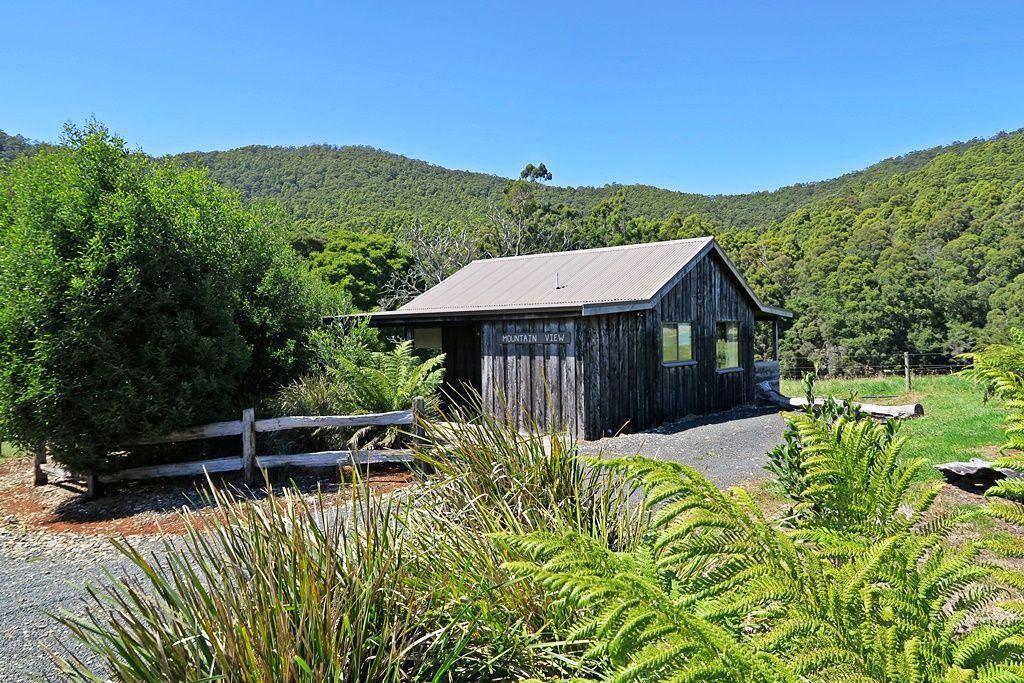 Above: Qantas ranked the Rustic Hut Bush Retreat in the 'top-six prettiest farm stays' in Australia in 2019
These cabins are simply outstanding and demonstrate the care, fastidious attention to detail, and vision of the vendors. The native timbers and timberwork, along with the use of traditional farming artefacts as features throughout the cabins and guest areas, creates an ambience combining yesteryear with more modern creature comforts.
Set on a working farm, guests are also offered unique experiences such as daily milking of the house cows and making butter and other produce.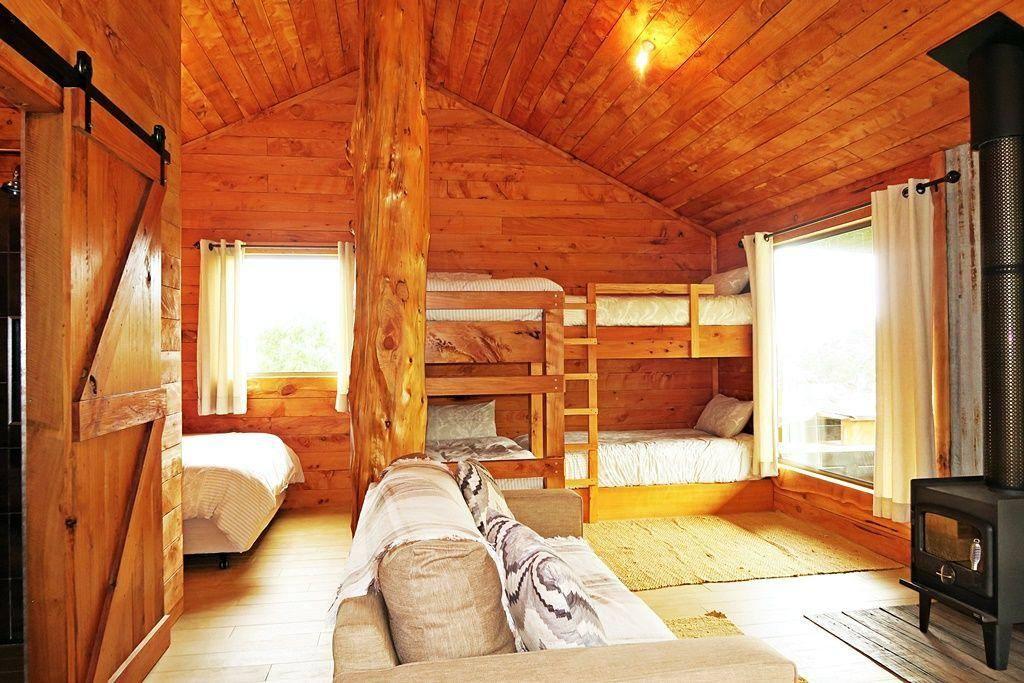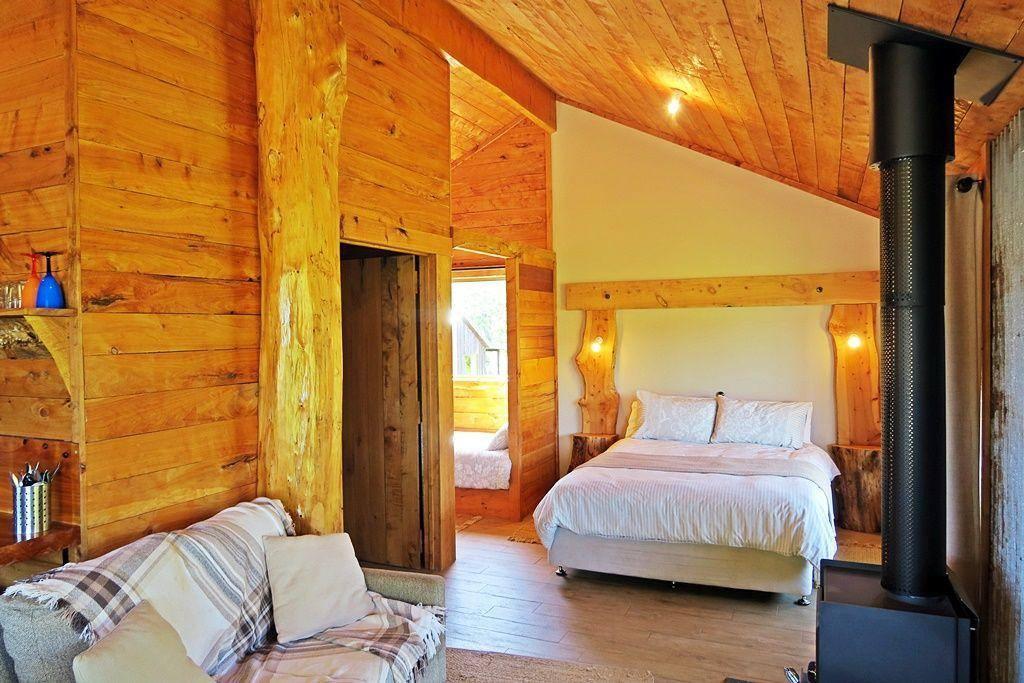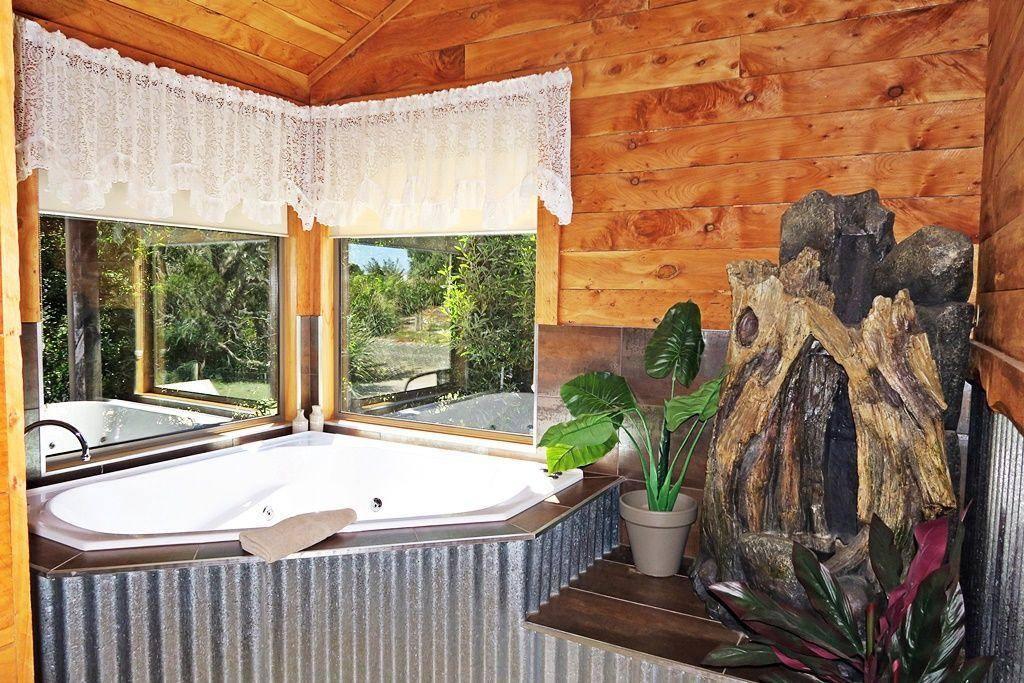 Above: The cabins sleep two, four and six people with a mix of queen beds and bunk beds - and one features a spa
In the brief time since their establishment, 'The Rustic Hut Bush Retreat' has received numerous tourism awards for the vendors in recognition of their achievements, including a silver Tasmanian Tourism Award for unique accommodation in 2018. Qantas ranked it in the 'top-six prettiest farm stays' in Australia in 2019.
On top of the farm-stay business, the property includes a 205-square-metre brick veneer home (circa 1980) which captures scenic views over farmlands of Bass Strait and comprises three bedrooms and one family bathroom, spacious country kitchen and dining area that opens to a family lounge area, and a large games/rumpus room that previously hosted a pool table and bar area. All bedrooms feature built-in robes. During the winter and cooler months, the home is warmed by a fan-forced Saxon wood heater.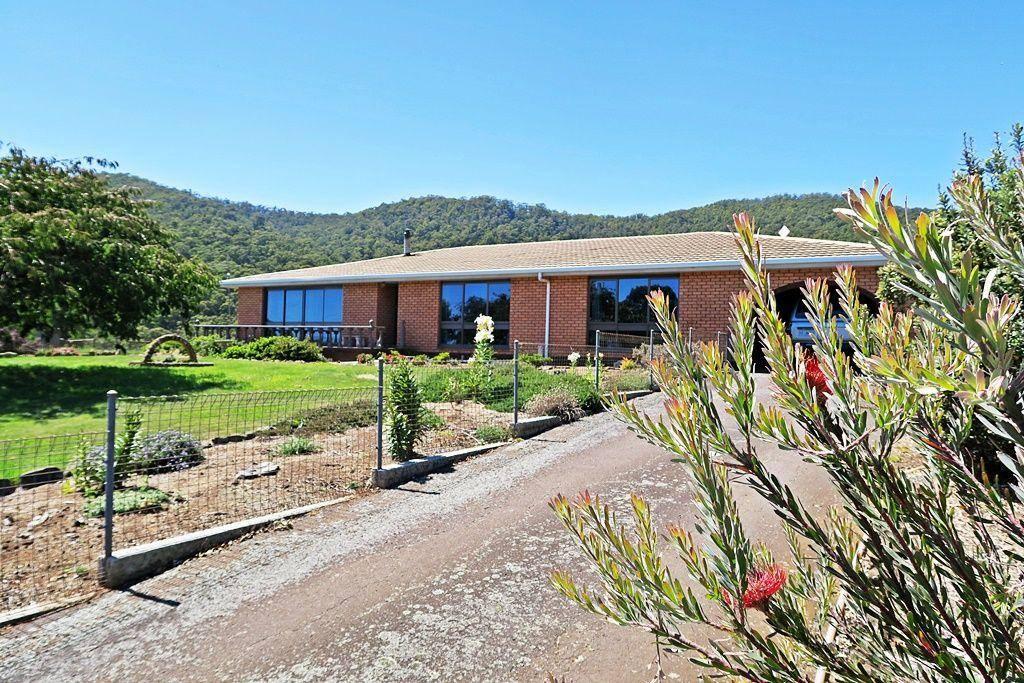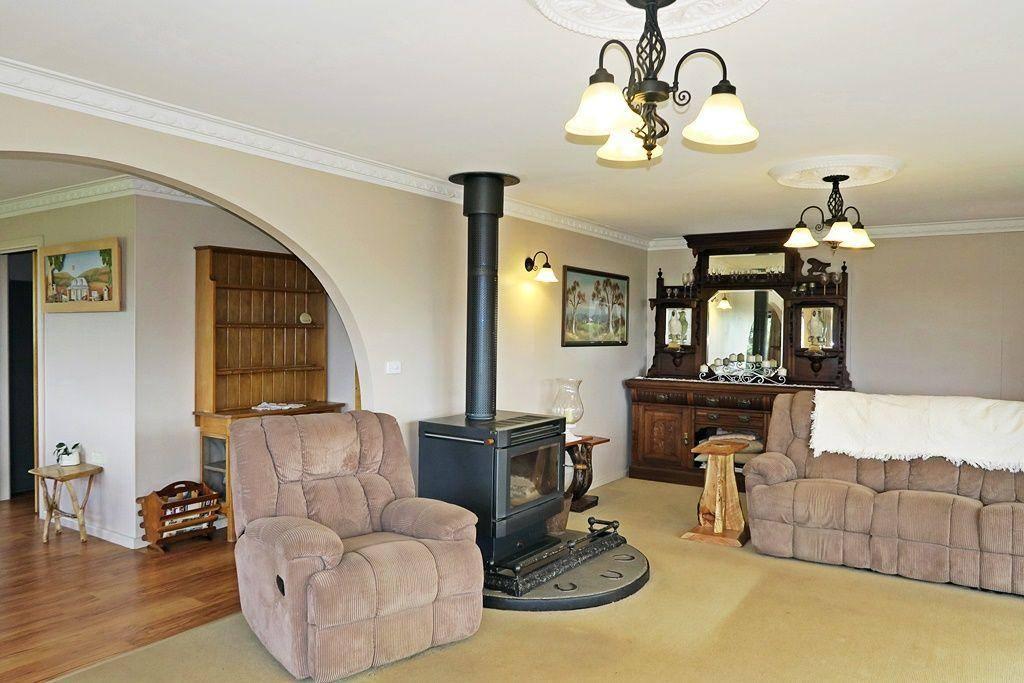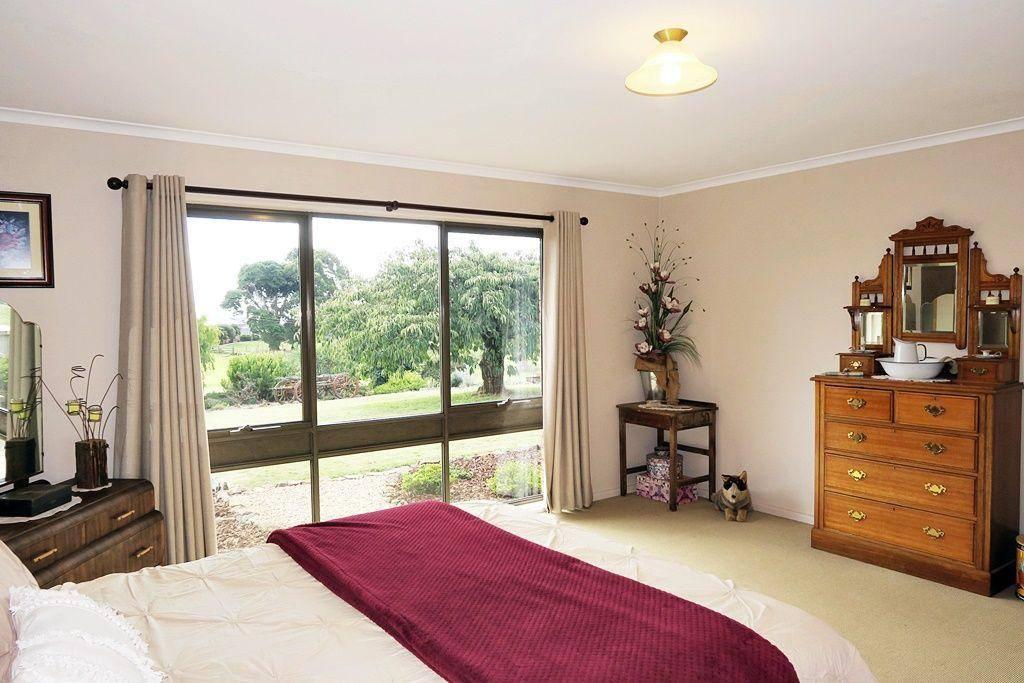 Above: The property includes a 205sqm three-bedroom home which captures scenic views over farmlands of Bass Strait
The home also features leisure and entertainment areas annexed to the residence which doubles as, and include, reception areas for guests. It also provides options to add catering services in an expanded operation.
A rustic outbuilding is utilised for private purposes as well as a guest entertainment and socialising barbecue and events area and is capable of catering for moderate size and intimate functions including weddings.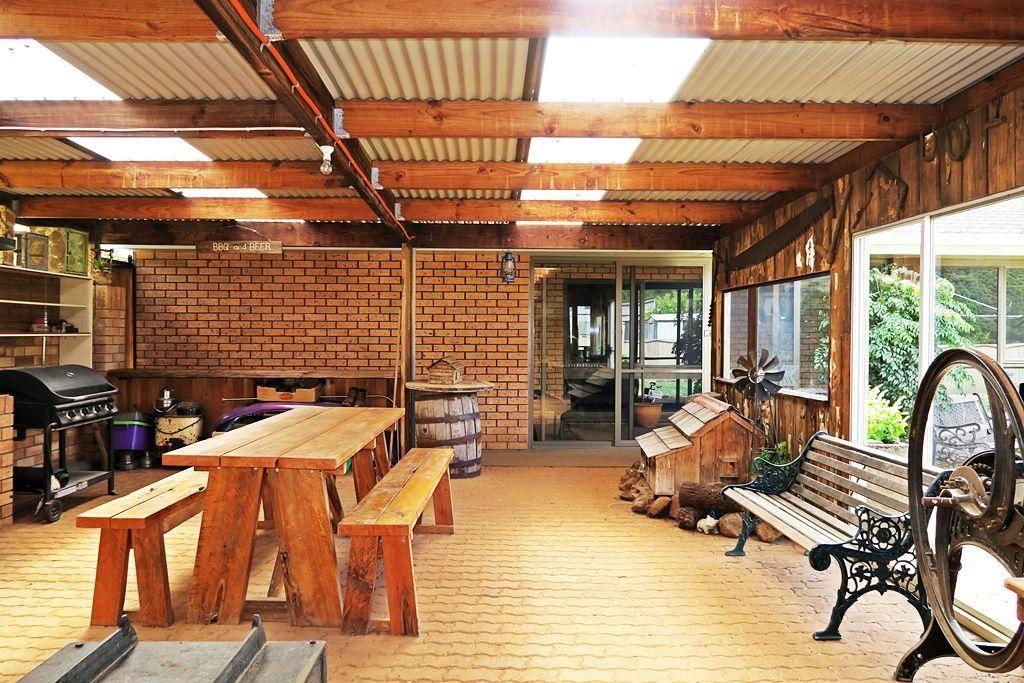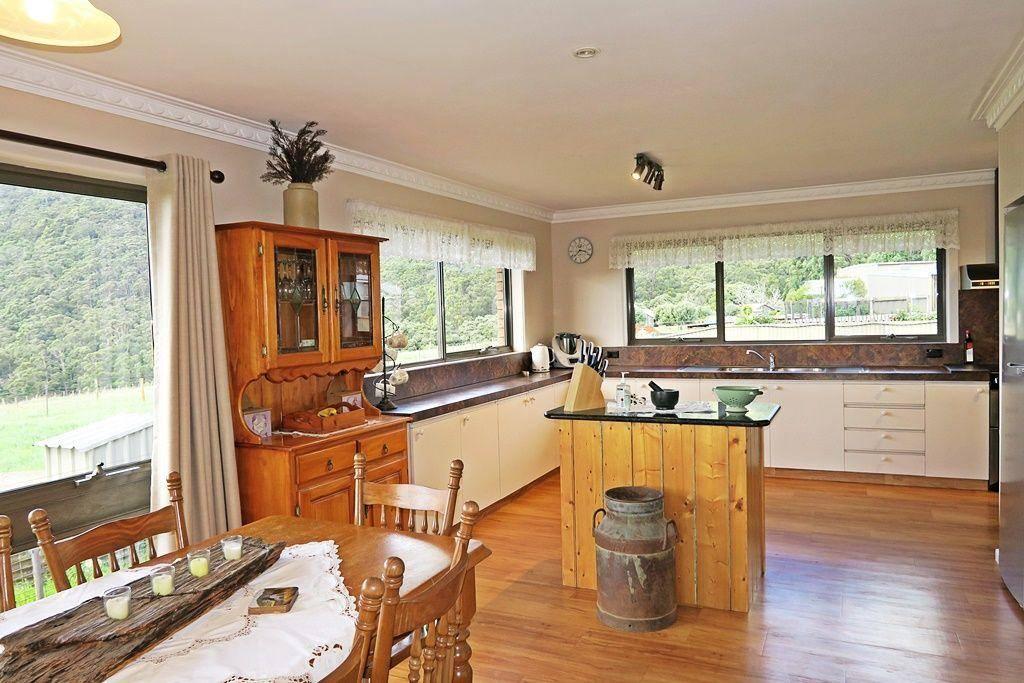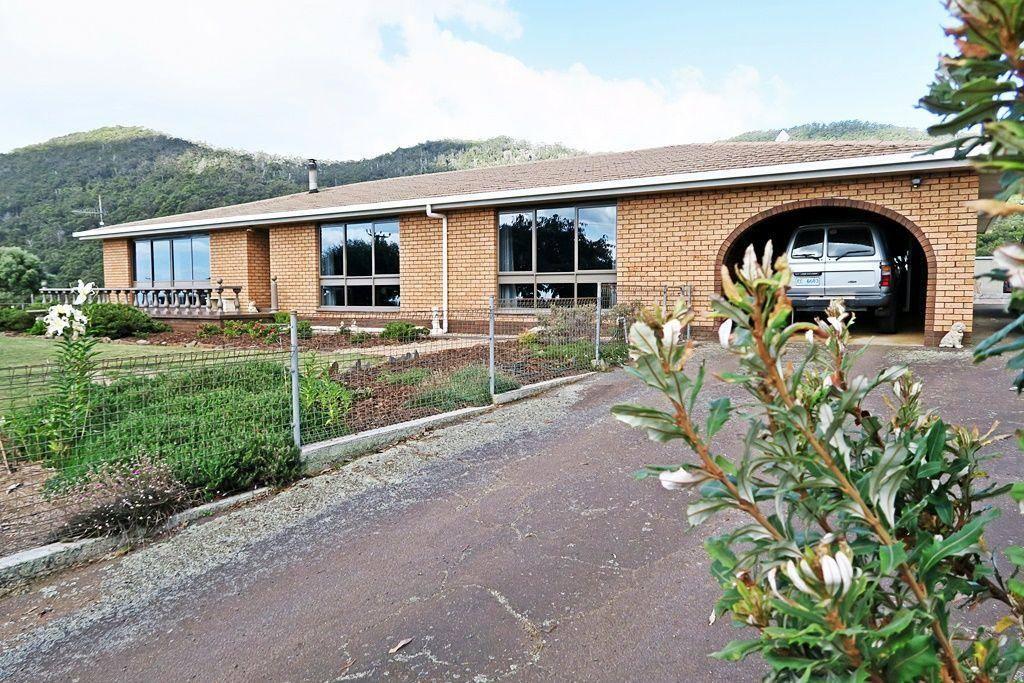 Above: The brick veneer home features a spacious country kitchen and entertainment area that doubles as a reception
Set on gently undulating slopes with a predominantly northern aspect in the lee of the Dial Ranges, which form a backdrop to the setting of the cabins, the property is divided into 17 main paddocks of approximately two acres each, along with a series of smaller day paddocks complete with shelters for horses.
The remainder of the property comprises native bush (including walking trails), providing invaluable shelter for livestock to be fed fodder during winter months. Stock water is reticulated with options from tank and the farm bore to concrete water troughs in all paddocks.
The walking trails lead from the property into the Dial Ranges, making them ideally suited for hiking, mountain-biking or horse-riding enthusiasts. Within a 10-minute stroll from the cabins through the native bushland are well-marked paths to McBrides Creek and to nearby waterfalls.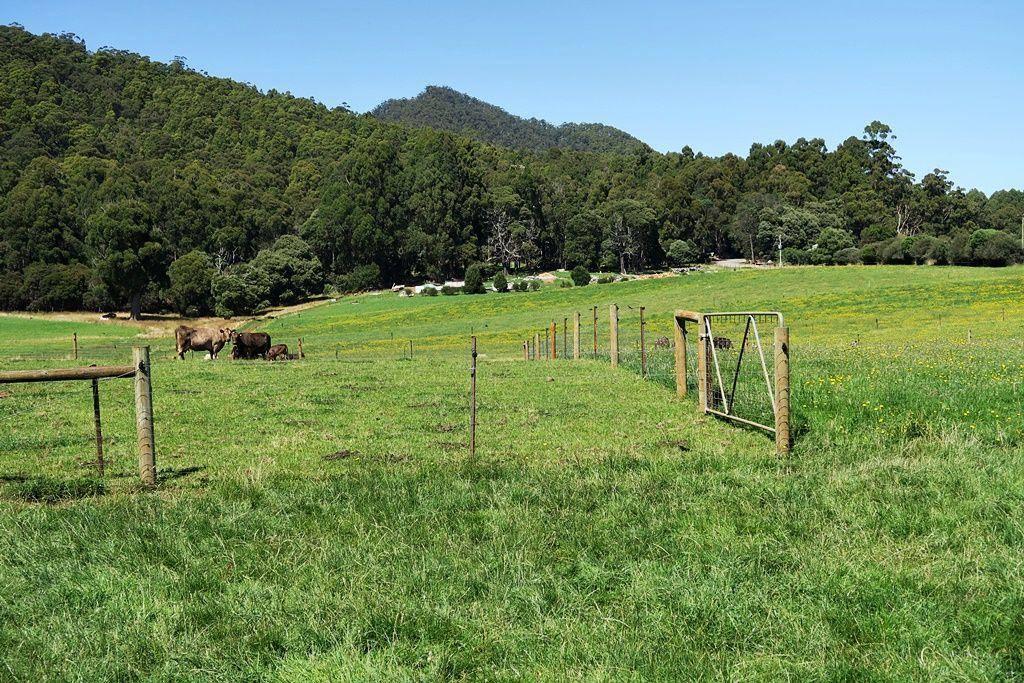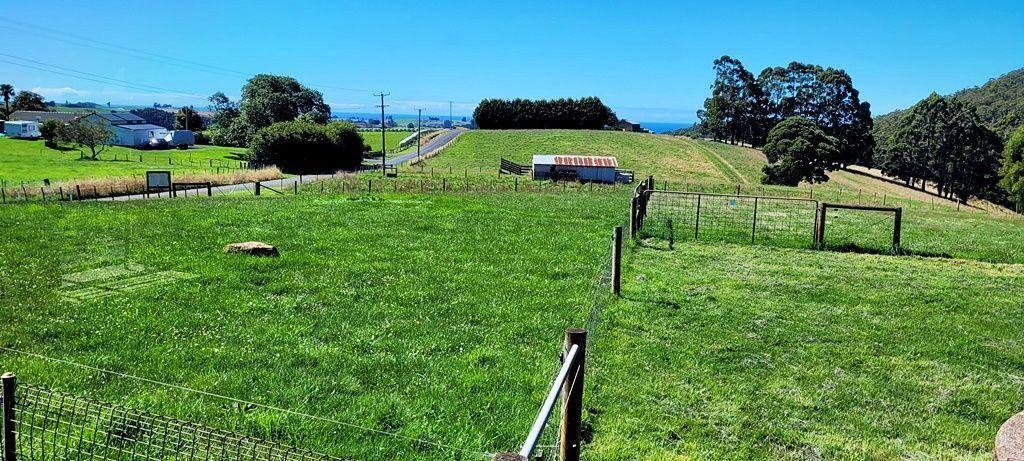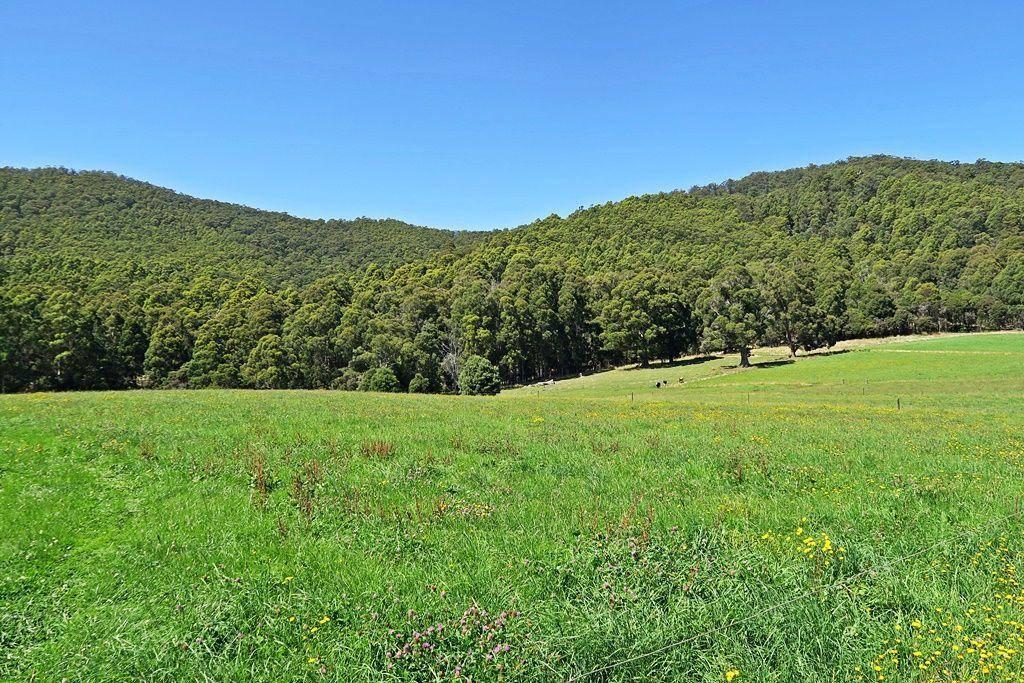 Above: The property features gently undulating slopes with a predominantly northern aspect in the lee of the Dial Ranges
The property features well-established infrastructure for both the farm and accommodation business. Workshop and farm machinery sheds are well maintained and situated for easy access and include a 15m x 9.5m x 4.5m work shed, a five-bay general-purpose machinery and utility storage shed.
There's also an additional utility shed with an area that has also served as house cow milking parlour and shearing area but could equally be used as a wash bay area for mountain bikes or simple undercover parking for recreational vehicles.
Cattle and sheep yards adjoin the utility shed. Barns include a 300-round and 800-small-square capacity storage for fodder.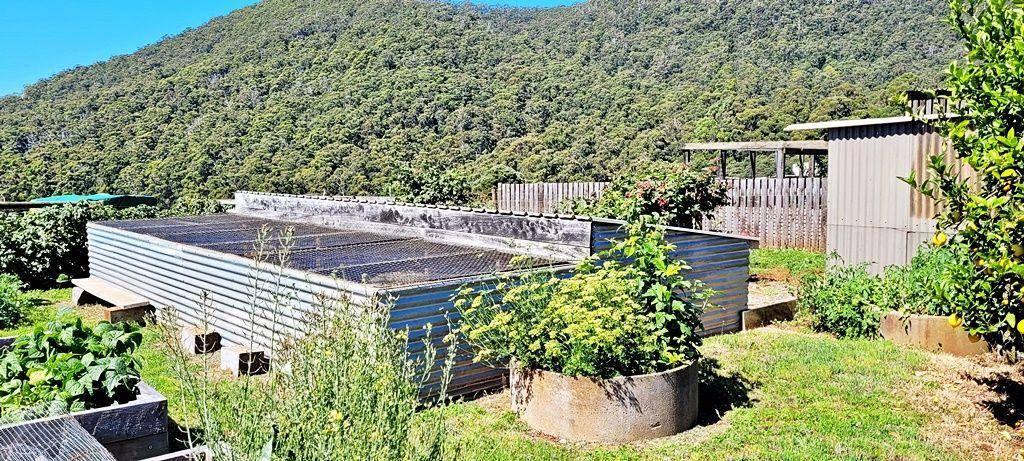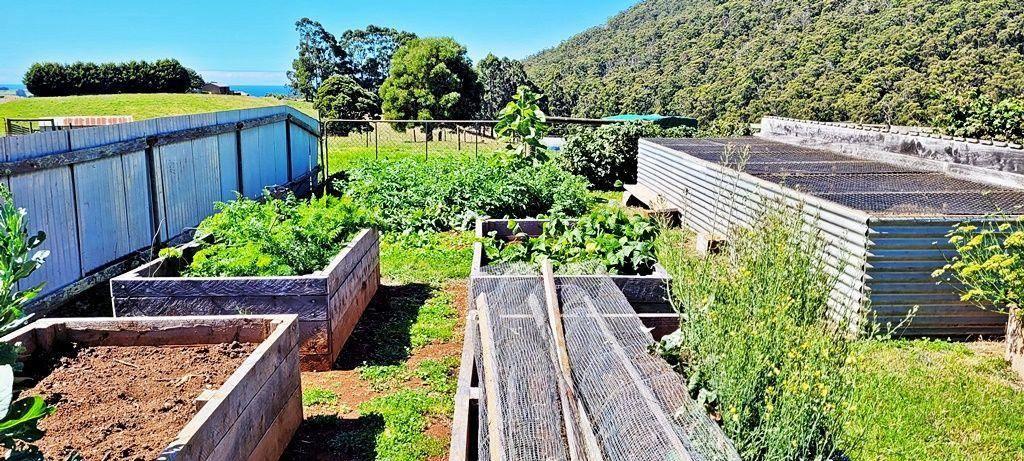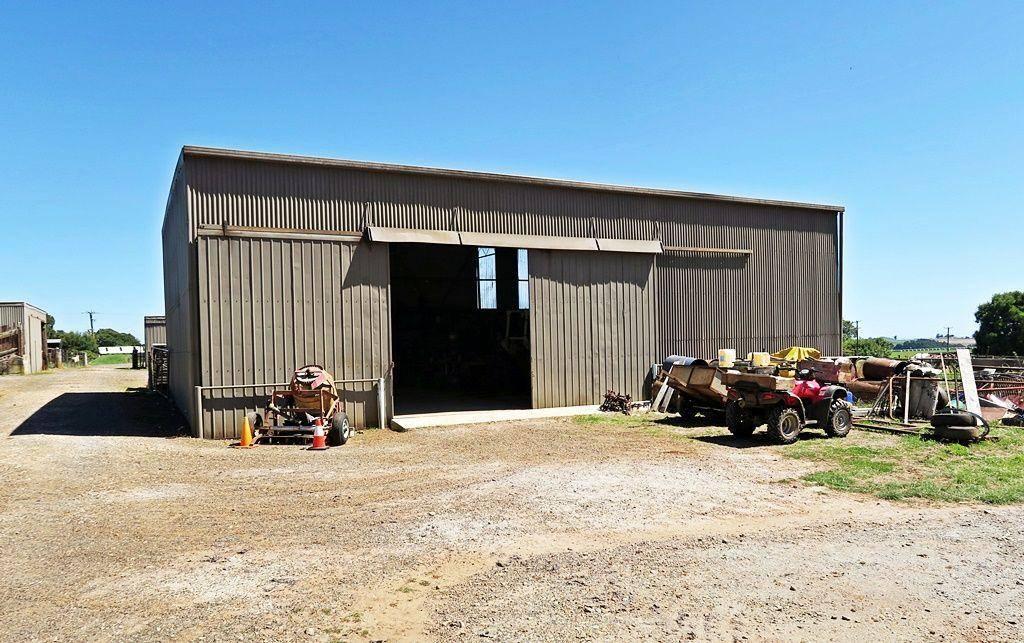 Above: The property boasts well-established infrastructure for both the farm and accommodation business
Situated within 10 minutes' drive to the heart of Penguin and its beachfront strip, the property is conveniently located close to key amenities including supermarkets, post office, schools, hospitality and dining venues, plus much more.
The sale includes the accommodation business along with all chattels and operational inventory to allow continued operation as a going concern upon settlement, along with transfer of intellectual property, permits and licences on a walk-in, walk-out basis should a purchaser wish to propose that option. Farm livestock, implements and plant and equipment are not included in the sale.
Click on the following link for more information on this tourism and accommodation business for sale Tasmania at 851 Ironcliffe Road, Penguin.
---
---