Wangaratta Council Victoria – the ultimate farming lifestyle
Offering a charming country lifestyle with a dash of city sophistication, the Wangaratta Council Victoria is the perfect place to call home. This thriving regional centre and its quaint nearby townships offer a relaxed and peaceful lifestyle, with everything you need right at your fingertips.
Industry in the Wangaratta Council Victoria
Home to a range of industries from healthcare to agriculture, the region's economy is as diverse as it is strong.
With a historical background in manufacturing, the Wangaratta Council Victoria is home to major textile production factories, including the Wangaratta Wool Mills. Affectionately known to locals as 'Textile Avenue', the region produces wool from sheep, alpacas and llamas and is now a major source of some of the finest merino wool in the country.
Wangaratta has a benign climate that boasts high rainfall and quality soils. The region offers prime conditions for agriculture, and is a major source of agricultural commodities such as beef, sheep, dairy and horticulture.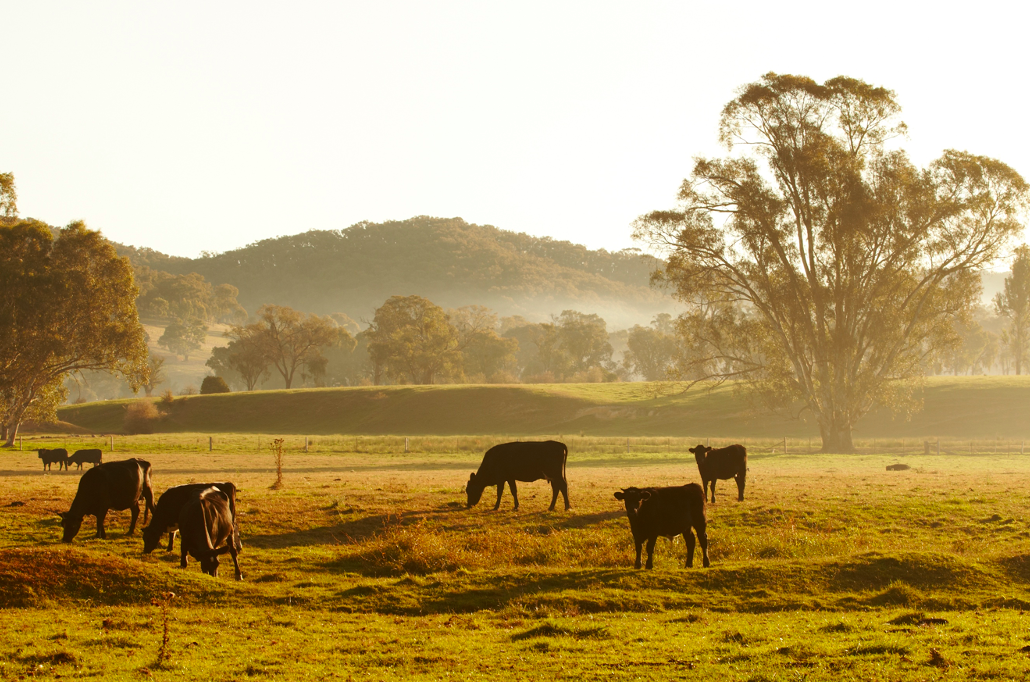 Rich farmland in the Wangaratta Council Victoria
The region is known for its strong background in timber manufacturing and is home to one of Australia's largest pine providers, Alpine MDF Industries. There are also a number of manufacturers, such as Frasca's Steel, who is your one-stop shop for steel, and Burder Industries, who offer machinery products for the agricultural market.
The Wangaratta Council Victoria also offers quality healthcare from emergency care, occupational therapy, mental health counselling and much more. The city's major hospital, North East Health Wangaratta, has over 140 years of experience, catering for all your health needs.
Location, location, location
With high rainfall, and subsequently high quality soil, the Wangaratta Council Victoria boasts conditions perfect for agriculture. The Ovens and Kings River also gift the region with an abundance of groundwater storage and quality water sources.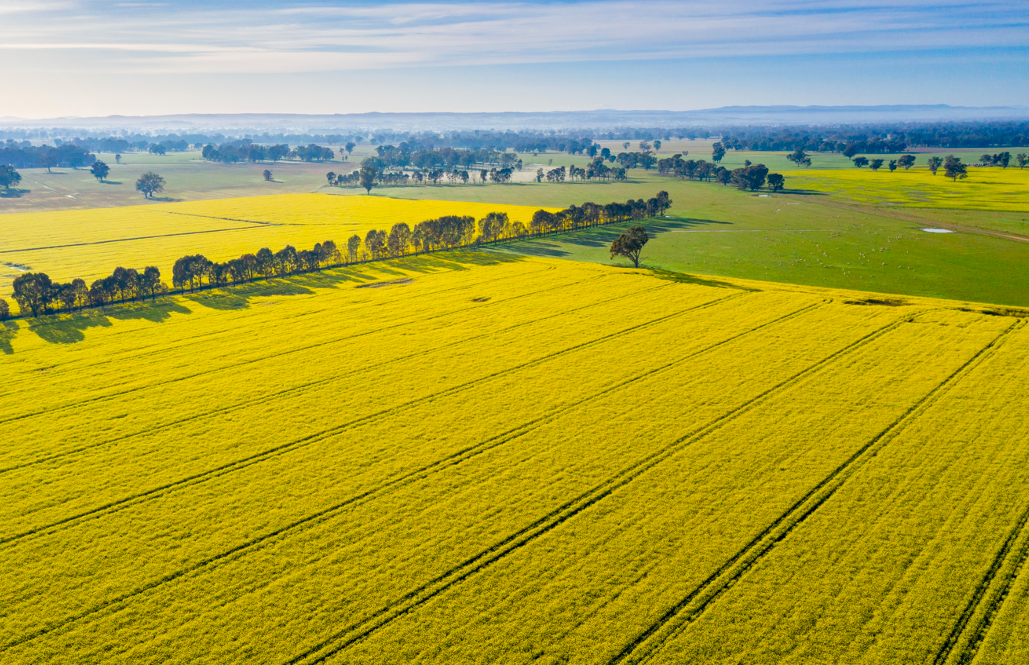 Canola fields in the Wangaratta Council Victoria
Wangaratta also offers a prime central location, with convenient access to major transportation corridors, including the Hume Freeway and rail services. This gives locally based industries easy access to Melbourne, Sydney and other large regional hubs.
Food & wine in the Wangaratta Council Victoria
The Rural City of Wangaratta is home to one of Australia's most renowned gourmet regions, the King Valley. The area houses some of Australia's largest and most celebrated producers, who specialise in food, wine and produce. A visit to the King Valley will leave you impressed by its rich Italian heritage, cool climate wines and celebrated cellar doors, including Brown Brothers, Pizzini Wines and Dal Zotto Wines.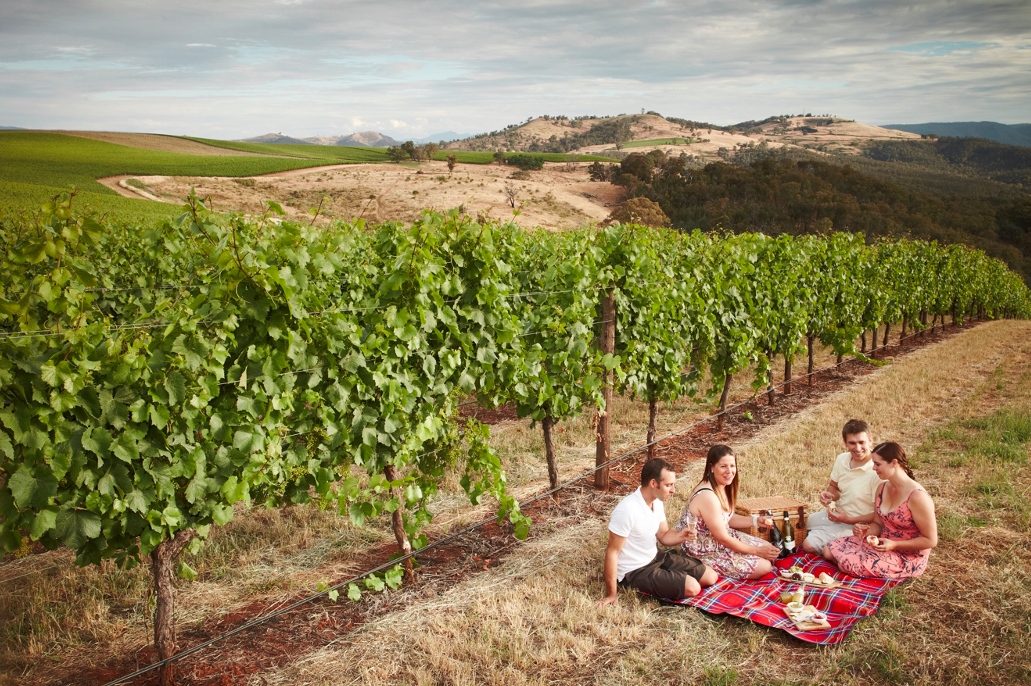 The iconic Brown Brothers Winery, producing quality wine in the Wangaratta Council Victoria region since 1889
When it comes to locally-sourced produce, Wangaratta leads the way with the likes of Milawa Cheese company. The large allotments of farmland mean the region is always filled with fresh, seasonal produce including fruit and vegetables. Many of the region's most iconic restaurants and cafés choose to use this local produce to ensure they have the freshest, best-quality ingredients for avid foodies.
Adventure in the Wangaratta Council Victoria
You are spoiled for choice when it comes to the great outdoors in the Wangaratta Council Victoria. For those who want to go chasing waterfalls, the Warby Ovens National Park has a number of picturesque cascades that will take your breath away, including Salisbury Falls and Briens Gorge Falls. The Alpine National Park offers a great range of tracks and trails for all abilities and ages – be sure to check out the Paradise Falls!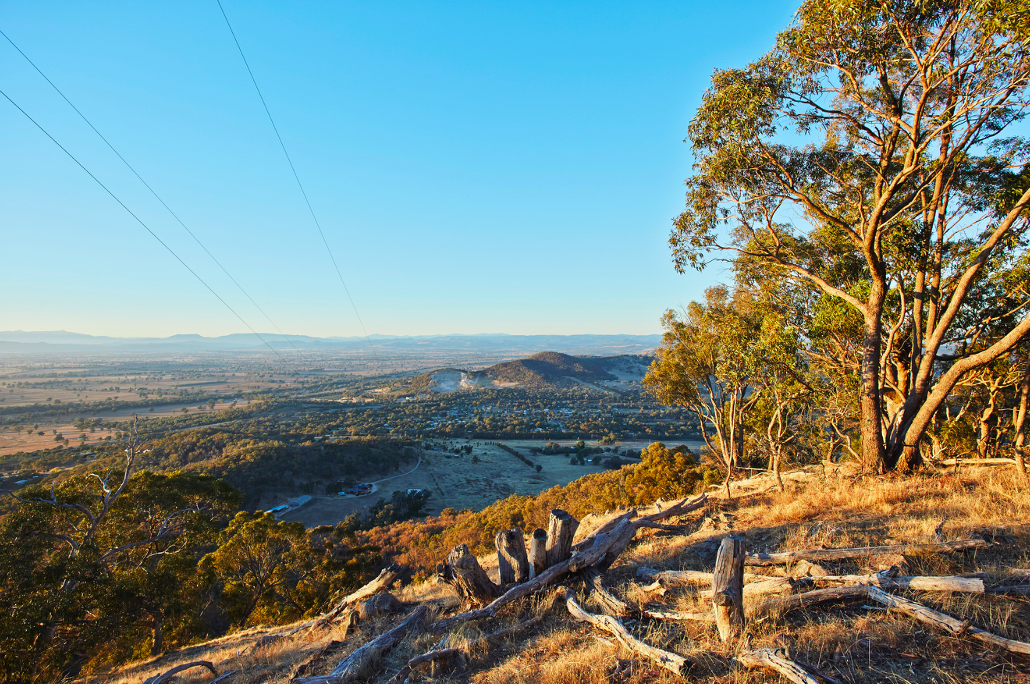 The beautiful Warby Ovens National Park
Entertainment
Far from being a sleepy hollow, the Wangaratta Council Victoria plays hosts to a range of exciting events, including the La Dolce Vita Festival (which celebrates the many wonderful wines of the King Valley), the annual Wangaratta Jazz Festival and the King Valley Balloon Festival. From masterclasses, live music and kids activities, Wangaratta's vibrant events calendar has plenty to keep you entertained all year round.
With plenty on offer when it comes to infrastructural development, entertainment and food, Wangaratta is sure to meet your expectations. Whether you're after spacious farmland or something a little more urban, this region has everything you need when looking for your new home.
Fast facts
Population: 28,600
Area: 2,639km²
Average max temp: 21.9°C
Average min temp: 8.7°C
Mean rainfall: 635.3mm
Conveniently located between Melbourne and Sydney
For further information:
If you're considering a move to Wangaratta or just want to learn more about the region, consider having a browse of the city's website https://www.wangaratta.vic.gov.au/. You can also contact Wangaratta's Economic Development Team either by phone at 03 5722 0888 or by email at economicdevelopment@wangaratta.vic.gov.au.
Check out some of our favourite farms for sale in and around the Rural City of Wangaratta below, too!
Author: Lucy Clark is the Marketing Specialist for the Rural City of Wangaratta, and has lived in North East Victoria for over two years.