Off-the-grid properties for sale review
Living off the grid means living in a self-sufficient manner without public utilities. This means producing your own electrical power, but also sourcing your own water supply, gas, heating and sanitation.
If you're looking to get back to nature and become self-sufficient with an off-the-grid rural property, it's important to do your research before you buy. The first decision you need to make is whether to look to buy an existing off the grid rural property, or instead to look for a blank canvass and develop it from scratch. There are pros and cons to both options, and the budget you have available will shape the outcome.
Buying an existing off the grid rural property
The beauty of buying an existing property is that most of the hard work has been done.
The vendor will know the strengths and weakness of the house, the land, and the region, and will have adapted to them over time. Understanding the seasonal challenges of living off the grid and making adjustments around power, water supply, heating, waste etc can be the difference between success and failure. However, here the hard yards have been done for you - the property's owner will be able to give you invaluable advice.
With existing infrastructure in place you also have an understanding of what (if any) future capital expenditure is required to maintain the lifestyle. If you decide to buy an existing property and have shortlisted the region and have a clear budget, it's just a mater of remaining patient until you find the right property. Specialist rural websites such as Farmbuy.com provide the ideal place to start your journey.
Building an off-the-grid rural property
If you decide to build your dream off-the-grid property, it can be a challenging but also incredibly rewarding experience. The research required needs to be detailed and extensive.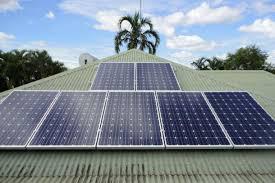 Clearly, the local climate has a significant impact on the selection process. Having enough rainfall to supply you with water throughout the year is vital. The size and aspect of the land are also key factors to the decision-making process. Does the aspect provide the opportunity to capture the maximum sunlight hours? Is there a dam or the potential to build one? Is there a well, stream or spring on the property?
Understanding what you can and can't do to the property is important. This link will help you understand the many pitfalls of buying a bush block and building your off the grid dream. The recent advances in the technology have made a considerable impact to off the grid living. Solar power energy storage and domestic wind turbines are two areas of significant improvement in recent years.
The Government website yourhome.gov.au provides some excellent information to start your research. This site also provides valuable information on sanitation options such as septic tanks, dry toilets and composting toilets etc.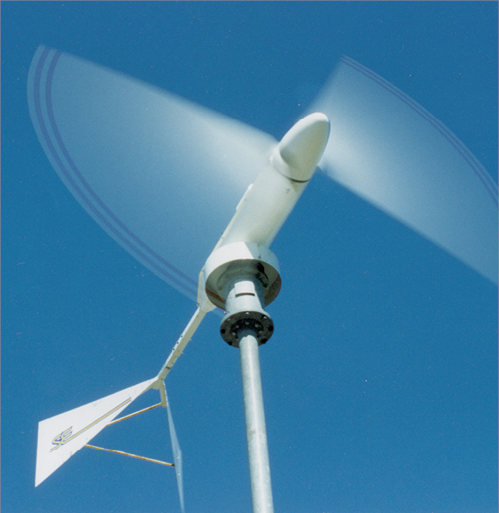 We've curated some of our favourite off-the-grid properties in this article - check them out below!
---
Millaa Millaa, QLD
RR1312 - A LITTLE HIDE AWAY - MILLAA MILLAA
This little gem has plenty of charm.
The dwelling itself consist of two shipping containers joined by a roof. One of the containers is cleverly set up as a kitchen with wooden floors, slow combustion stove with wetback and gas cook top. The other container serves as a bedroom with a modern on suite.
Living and dining area is located in between the two structures, covered by an insulated tin roof with paved floors and plastic blinds to keep the warmth of the potbelly oven in, and the weather out. A rustic breakfast bar offers a great platform for having meals whilst watching the birds and other wildlife coming in. A pizza oven/smoker will stay with the place as well to assure entertaining is made easy at this place.
An instant gas hot water system is supplying hot water for the shower.
Water is guaranteed by 5000 l rain water tanks and a pump installed at a spring, down by the river.
A 2.6 kw solar electricity system keeps this off the grid property operating.
A caravan offers an additional room for guests or kids.
The veggie garden and green house along with the chickens supply all a chef can wish for to be used in the kitchen.
A old wooden dwelling currently used for storage adds some more mystery to the place...
The property has access to the Beatrice River for water supply and swimming.
Come and have a look at this beautiful, secluded property that has so much to offer to the one looking for a peaceful, private setting in amongst the trees.
- Container home
- Open living
- Off grid ( power close by)
- River access
- Pizza oven
- Rustic setting
- Caravan for additional room
- 8698 m2
93 Quire Rd,
Buchan South, VIC
Sustainable Living Off the Grid - East Gippsland 82 Acres
Escape the city and be self-sufficient at this eco friendly property located just 10 minutes from the Buchan township or 35 minutes to the seaside town of Lakes Entrance. Being off the grid there are no power bills, no water bills, grow your own vegies, pick some fruit from the blueberries bushes or olives from the abundant trees, have a house cow and some laying hens. This 82 acre property is well set up with a mix of natural bush, cleared hill, creek flat and six dams with a 29 megalitre irrigation licence.
The two storey 5 bedroom 3.5 bathroom home is well set up for a variety of family configurations and the living areas can be utilised for a number of possibilities including work from home, art & craft or even a BnB. The current owners have recently upgraded the solar system with 24 Gel Cell Batteries and a Lister Petter 9.5kva generator. A new 15m x 9m shed with 3.1m opening gives you endless possibilities for storage or a serious workshop.
There is also a large double garage attached to the house, 3 car steel shed, cattle yards with loading ramp, 10,000 gallons rain water tanks and plenty of fresh air. For inspection contact Dennis van Reyk 0409 524 780 or Kim Ashwood 0421 868 147 at ASHWOOD VAN REYK REAL ESTATE.
Property Code: 245