Spectacular valleys in Expedition National Park. Image credit Banana Shire Council
Explore Queensland's Banana Shire Region
Banana, QLD, home to the Sandstone Wonders, is truly a special place. Bastions of a world before time, more than 25 mountain ranges make up the area and for its sheer size and scale, it's known as the roof of Queensland. Gaping valleys and plains rise up to towering cliff tops, interrupted here and there by deep gorges, rocky outcrops and flowing, freshwater streams.
The Natural Environment in Banana Shire, QLD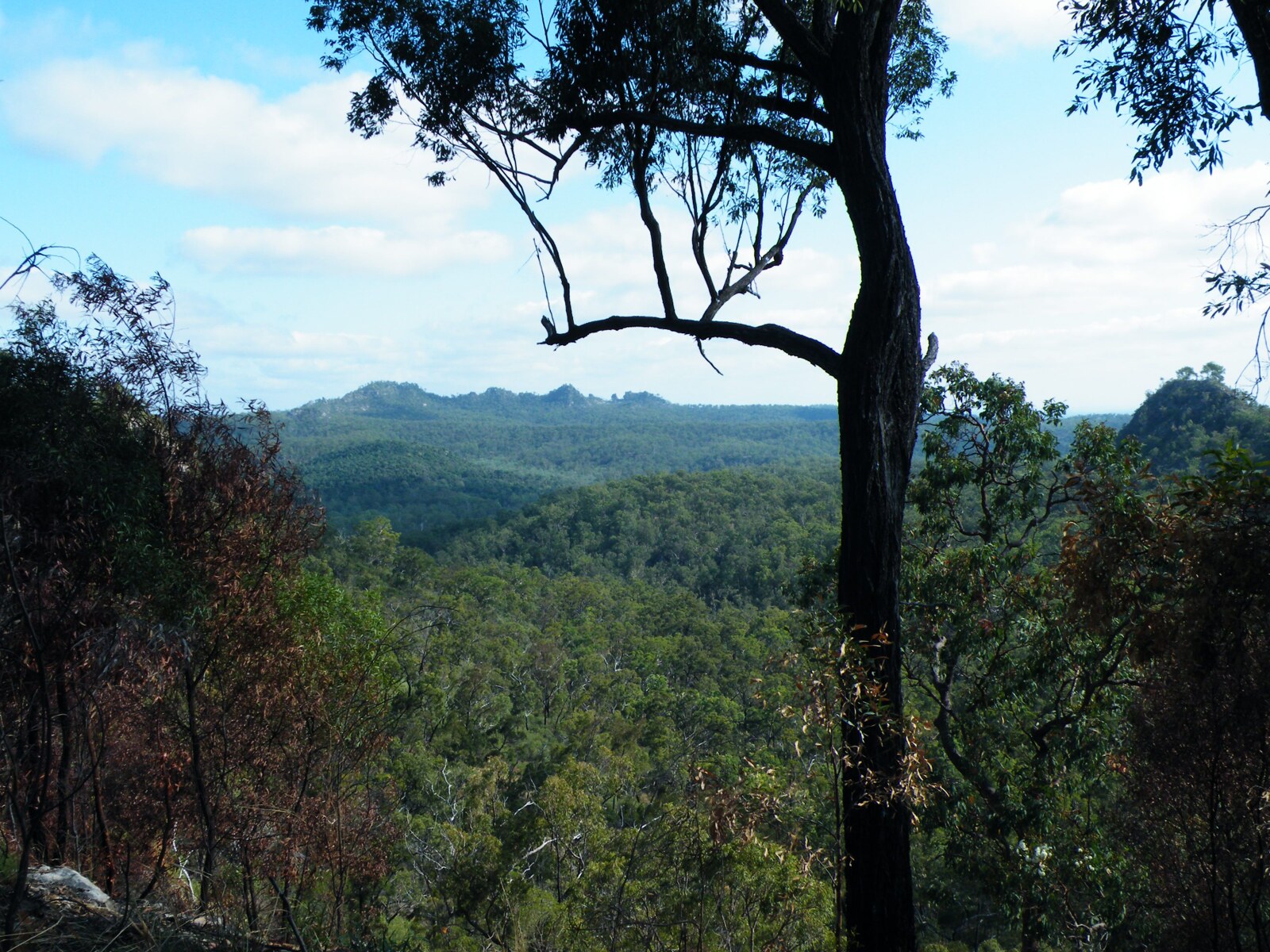 Isla Gorge National Park. Image credit Banana Shire Council
Banana Shire, QLD consists of 12 townships that fall within easy distance of several ranges that skirt the Dawson Highway and Leichhardt Highway including Isla Gorge National Park and Lake Murphy Regional Park. Each park bears its own remarkable features and landmarks, including an abundance of diverse flora and fauna. Topographical conditions differ year-round, creating impressive changes to the surrounding ranges and landscapes. You'll want to see them all.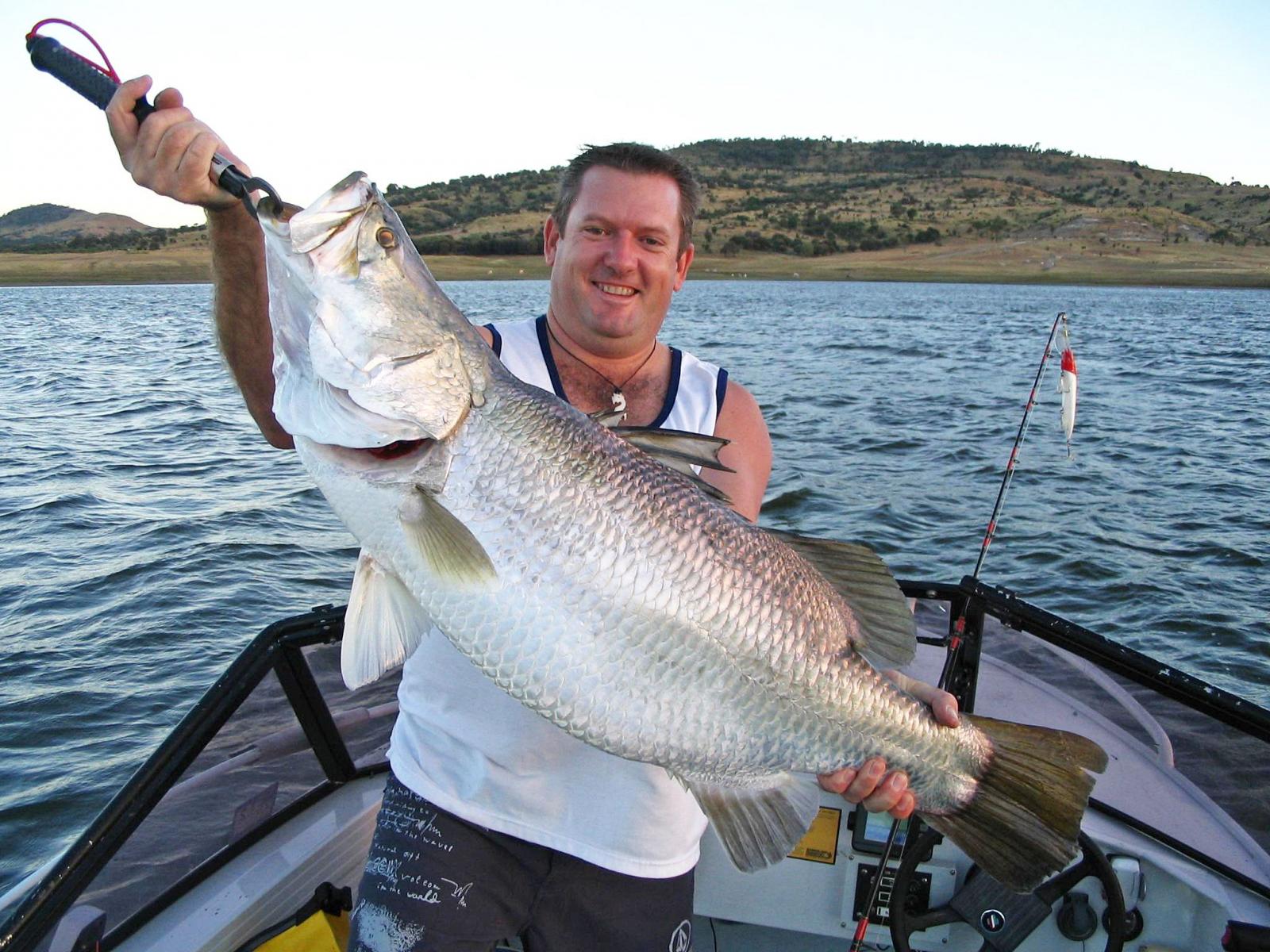 The Great Baralaba Saratoga Classic. Image credit Banana Shire Council
Fishing is very popular in the Shire - it's a great way to meet your neighbours and learn a new skill. The rivers and lakes are calm and serene, set amongst spectacular backdrops. Fat freshwater barramundi, saratoga, cod and yellow belly are commonly caught. The local fishing community speaks highly of the thrill of the chase, especially around The Great Baralaba Saratoga Classic, which is held on the second weekend of September each year.
Culture & Activity in Banana Shire, QLD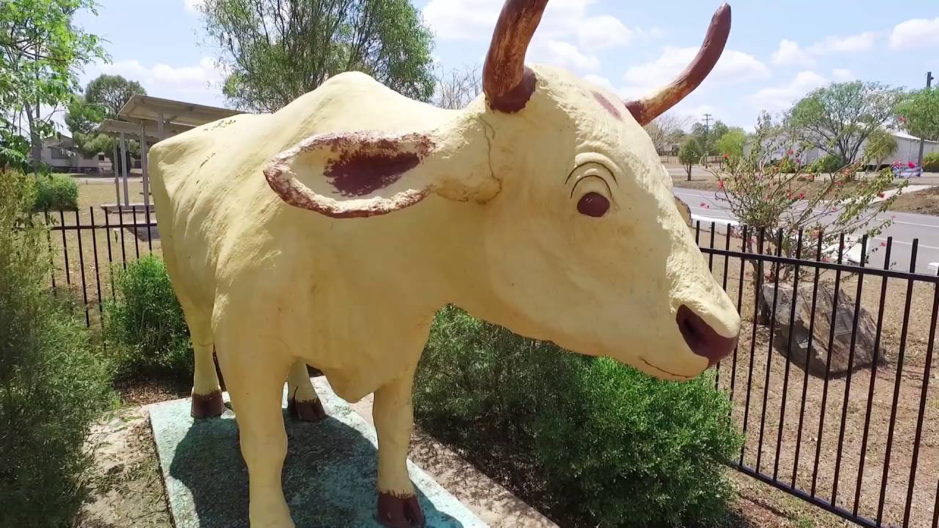 Banana Bullock in the town of Banana. Image credit Sandstone Wonders
The region's central point and first township, Banana, sprung up during the era of Australian gold fever - specificaly, the infamous boom of Rockhamptons's Canoona rush. Don't be alarmed by the lack of actual bananas, as the name originated not from the jewel of Queensland being the banana, but in fact, a dun-coloured bullock. During the late 1860s, the Banana bullock was a favourite for local stockmen, helping herd wild cattle into holding yards. When Banana died, the gully was given his name in honour of his feats. A replica of Banana stands proudly in the town as a warm reminder of those pioneering days, a must-see for all visiting tourists.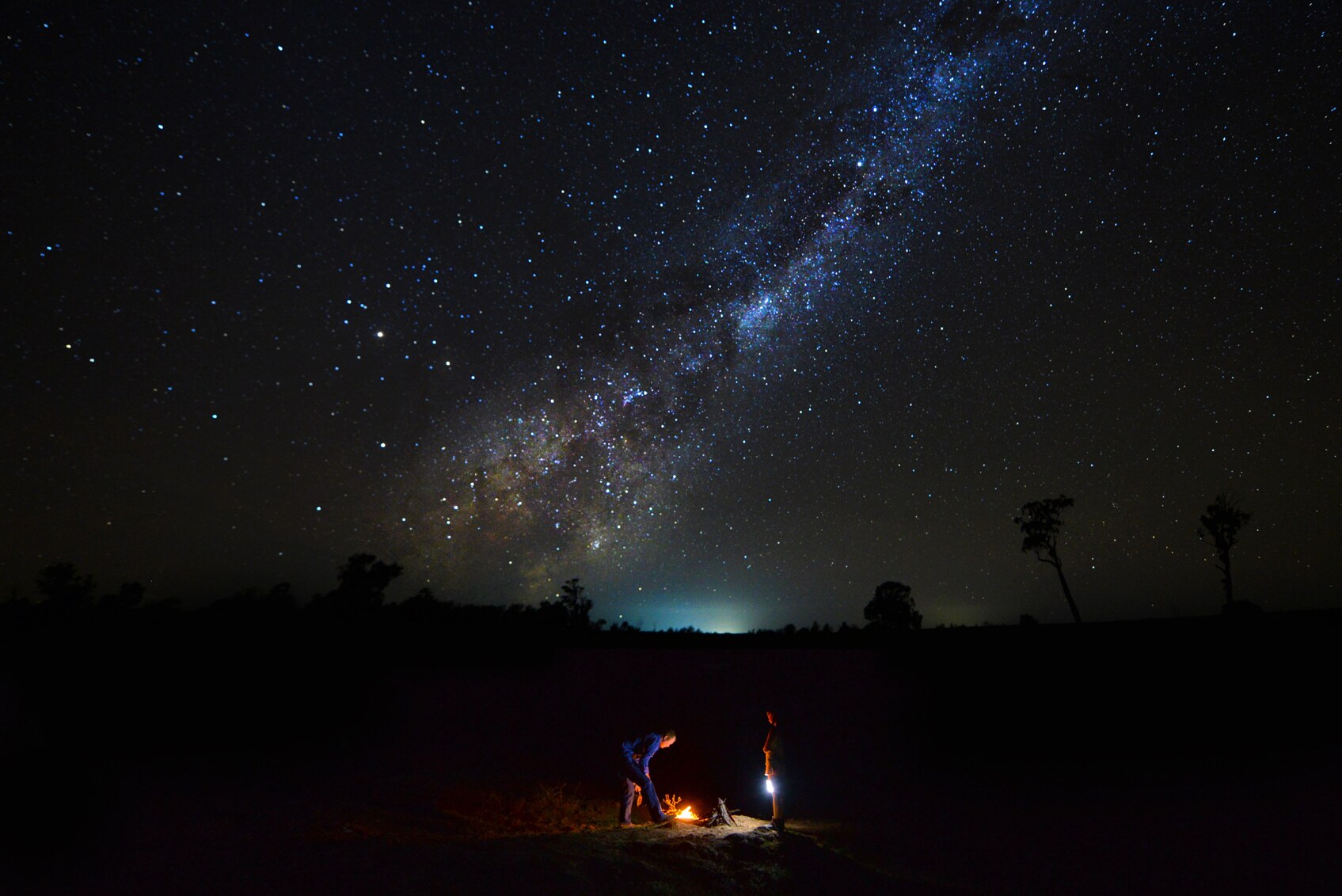 Camping under the milkyway in the Sandstone Wonders. Image credit Banana Shire Council
Camping is a popular tourist activity for those who visit the region; how could one resist spending nights under the sweeping skies, amongst true Australian bush, spectacular in its diversity? Expedition National Park is a great place for camping veterans to venture or to take on challenging hikes, rewarded with stunning views.
Aside from the stunning national parks and amazing fishing spots, there are many tourist attractions to be found in Banana Shire. Each township has plenty to offer catering to people of all ages and needs, friendly communities are at the core of the region. Throughout the year, a vast array of events are held in the shire celebrating the arts, sports and local history.
Agriculture & Industry in Banana Shire, QLD
The Shire is host to a wide variety of major industries, including coal mining, beef production, power generation, dryland cropping and irrigation cropping including lucerne and cotton. A variety of soil types suitable for the production of a wide range of crops makes the Shire a highly profitable location, perfect for your new farm!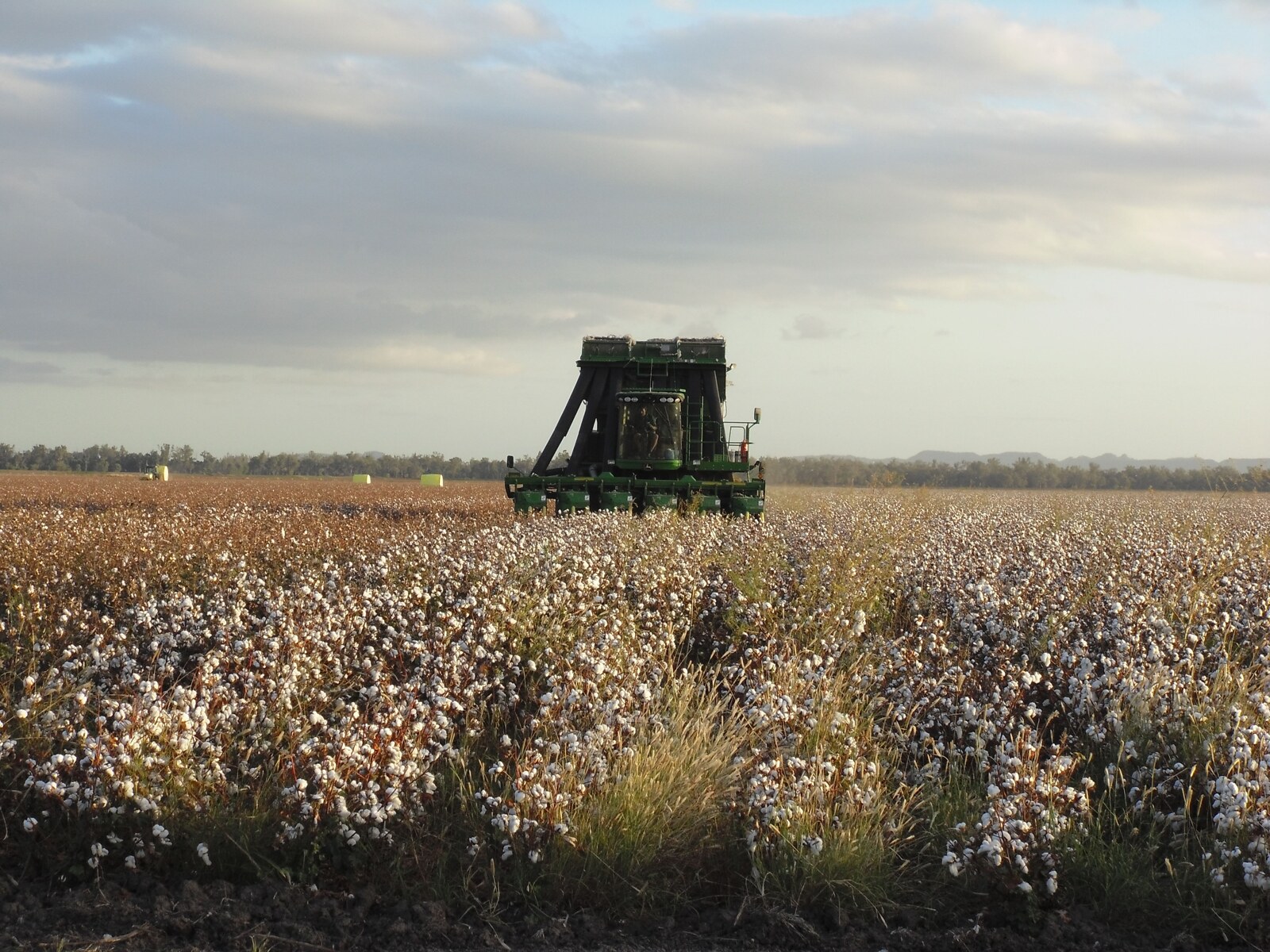 Cotton harvesting in Banana Shire. Image credit Banana Shire Council
Banana Shire, QLD is sparsely populated, with a population of approx. 14,291 people spread over 28,577 square kilometres, of which only 27 square kilometres is urbanised. The main population centre is the town of Biloela, with Moura and Taroom being other significant urban centres in the Shire. Banana, Baralaba, Dululu, Goovigen, Jambin, Thangool, Theodore, Wowan and Cracow comprise the remaining towns of the Shire. There is great potential within Banana Shire for new farming families or individuals looking to start their journeys on rich, prime land.
Moura and Taroom are two of the larger urban centres in the Dawson Valley. Moura has the second-largest wheat dump in Queensland and is the location for the Queensland Cotton Gin, Queensland Ammonium Nitrate Plant and Moura Coal Mine. Taroom is richly endowed with natural attractions, a thriving rural sector and a wide range of quality community and business facilities.
Theodore, a smaller township, supports a diverse rural sector, with its main industry being cotton. Almost 80 percent of the Shire's cotton is grown in the Dawson Valley Area. The other townships each have their characteristics and attractions which make them unique and ripe with potential.
Health, Education & Amenities in Banana Shire, QLD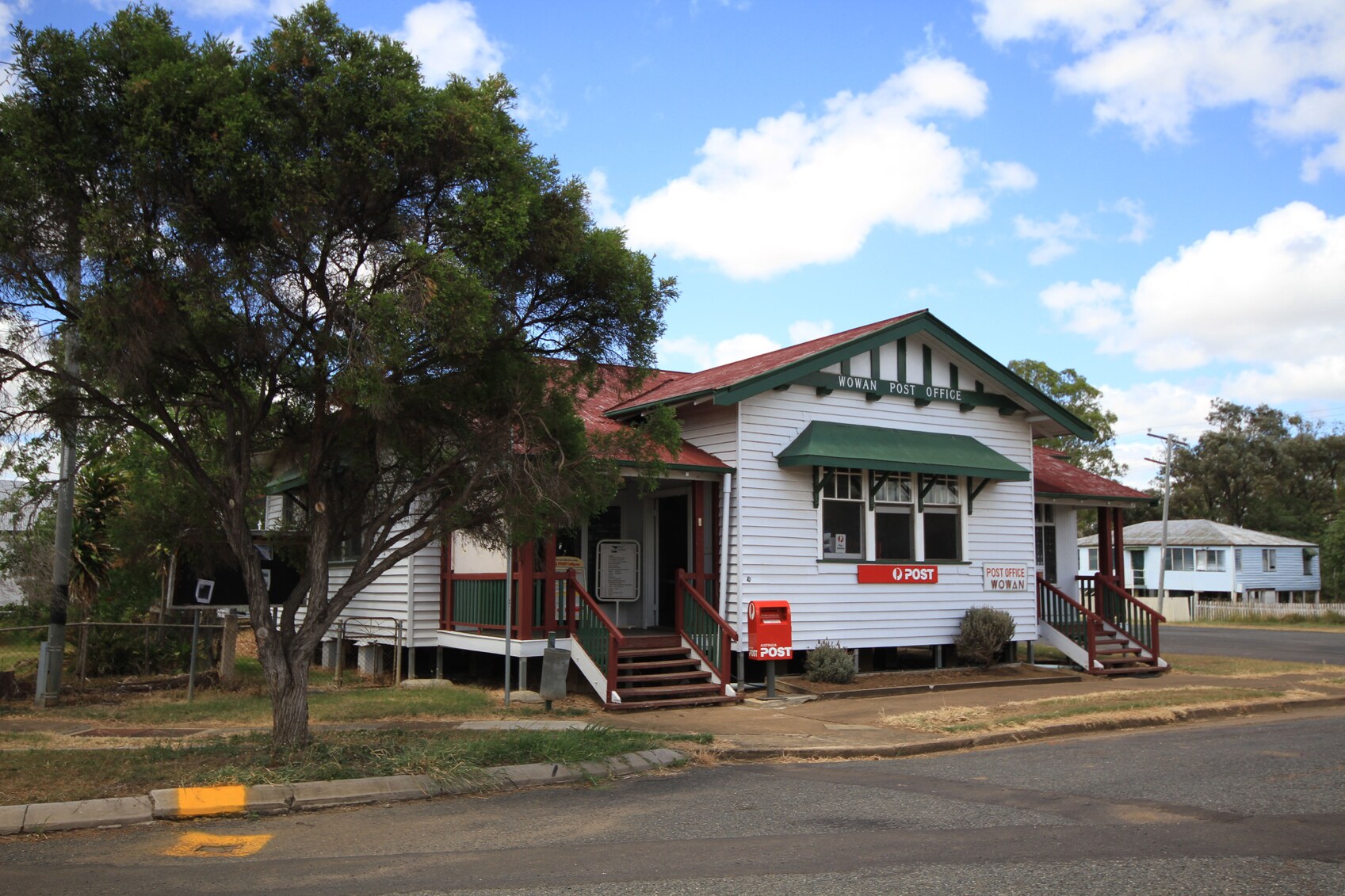 The town of Wowan's post office. Image Banana Shire Council
The Shire is well-equipped with basic services and industries to cater to everyone's needs. Families can be certain that they will find the perfect place to send their children to school as there are several high-quality education facilities, including 11 public primary schools, three private primary schools, two high schools, three prep to year ten and one TAFE. Health infrastructure is also highly regarded, with five public hospitals offering excellent medical facilities and services from paediatric to palliative care.
Banana Shire provides a variety of recreation, employment, education and lifestyle options. Sport and recreation play a major role in the lifestyle of Banana Shire residents, with over 470 community and sporting groups to choose from.
---
For further information
If you want to know more about living in Banana Shire, visit the council's website or contact the council by email or by phone at (07) 4992 9500.
---
Real Estate for Sale in Banana Shire, QLD
Discover your new dream home in Banana, QLD. Find Real Estate for Sale below.
---