nbn™ infrastructure being installed. Image credit: nbn™
Connect Your Business to the Future
nbn's Business Fibre Zones project has commited to an expansion to cover more of regional Australia. This service provides high speed internet to a wide variety of businesses through Enterprise Ethernet, a state of the art business orientated fibre access network built with the future in mind. The Department of Infrastructure, Transport, Regional Development, and Communcations announced the expansion on the 9th of August.
This particular rollout will cover 60,000 new businesses in 44 new Business Fibre Zones, bringing the totals for the program up to 840,000 businesses and 284 zones. As well as this, nbn™ is instituting a new pricing model which will reduce per annum costs by up to 37 percent for buisinesses within the Business Fibre Zones.
With the continued presence of COVID as a part of our modern world, whether or not your business is prepared to adapt has become more important than ever. Enterprise Ethernet allows for a seamless transition to online conferencing and workflow, and is prepared to handle any demands you might have with its download speeds reaching up to 1 gigabit per second.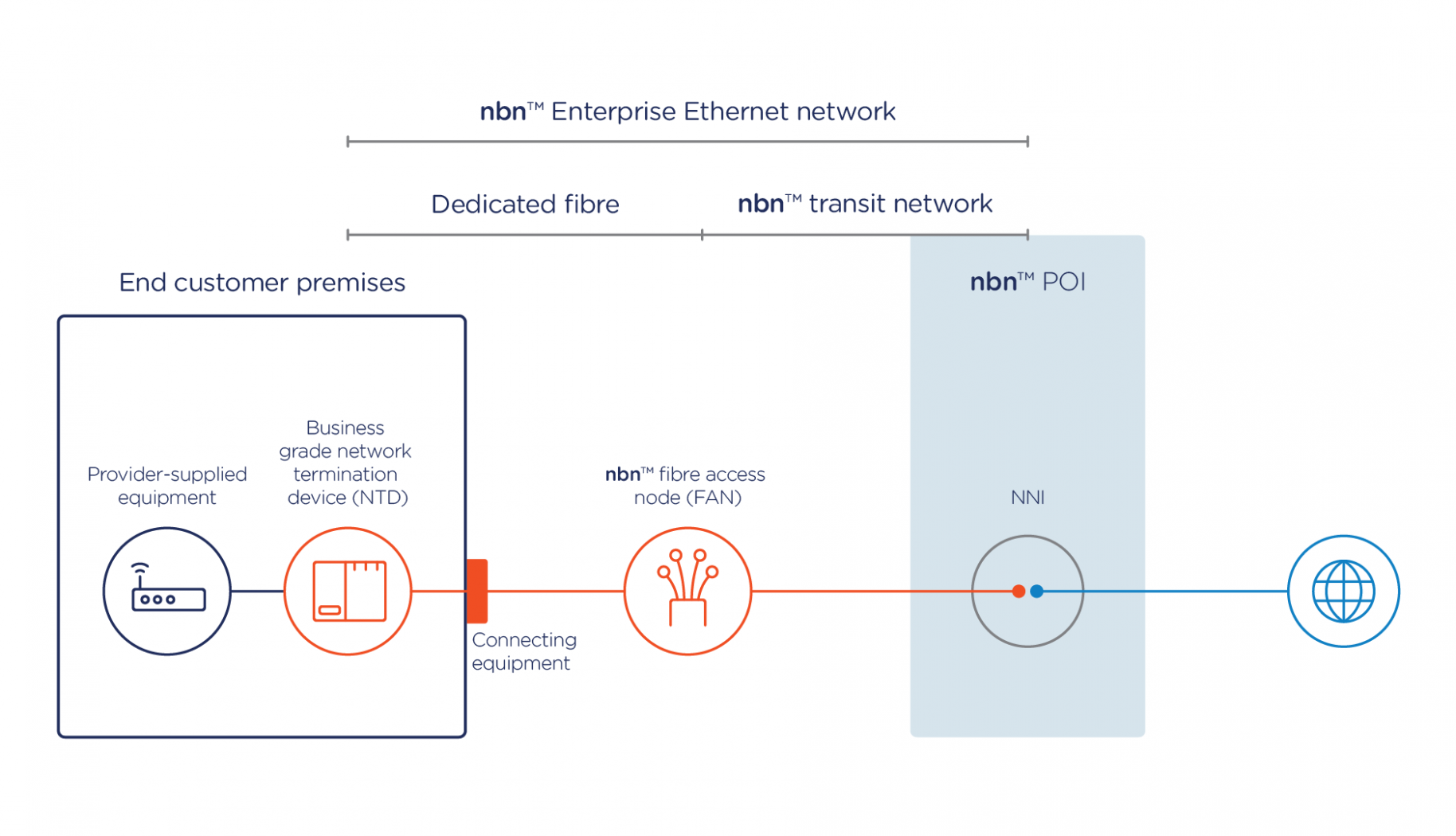 A diagram explaining how nbn™ Business Fibre operates in regional areas. Image credit: nbn™
It is described by nbn™ as their "highest wholesale speed product", and with the importance of efficient internet connection becoming of greater concern to regional business owners by the day, it's no wonder that they have chosen to invest $700 million into the Business Fibre initiative. In addition, a study by Frontier Economics has been published estimating that the program could generate up to $7.2 billion for the Australian economy by 2024, and increase productivity in our businesses by 12% with regional businesses benefitting the most.
If you own, or are thinking of starting, a business in regional Australia, nbn™ Business Fibre may be a good option for you. The program's coverage is already impressive and will continue to expand. Click here to see an extensive list of current Business Fibre Zones, and if your area is not on this list, keep an eye out as that may change soon.
For further information
Link to Frontier Economics study