Queensland's Darling Downs and Granite Belt region
When looking to buy QLD rural real estate, there are wide range of regions to consider. GoRegional reviews one of Queensland's most productive farming regions: the Darling Downs.
The Darling Downs is a farming region on the western slopes of the Great Dividing Range in southern Queensland. The region produces around one quarter of Queensland agricultural output. The region has developed a strong and diverse agricultural industry largely due to the extensive areas of vertosols (cracking clay soils), particularly black vertosols. The Darling Downs contains the largest deposit of rich black agricultural soils in Australia.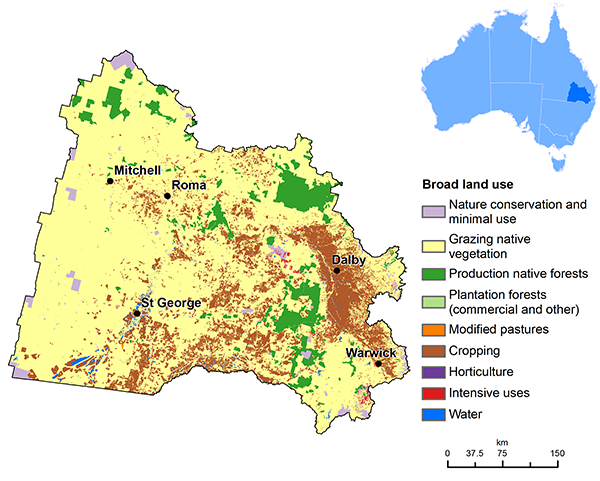 The most important commodities in the region based on the gross value of agricultural production were cattle and calves, followed by cotton and wheat. The lower temperatures of the milder summers in the Stanthorpe and Killarney regions allows farmers to grow lettuce, celery, brassicas and potato.
The annual rainfall ranges from 600 mm (24 in) in the far west of the region, to 1,000 mm (39 in) in the east. Water for irrigation is mostly sourced from groundwater from alluvial aquifers. Water is also extracted from streams, off-stream reservoirs and on-farm dams.
We've selected some of our favourite farms for sale from the Darling Downs and Granite Belt regions for you to look through below.