The Best Hidden Beaches in South Australia
As we brace ourselves for the chill of autumn and winter here in Australia, we here at GoRegional are daydreaming about a beach getaway. There's nothing more perfect than a sandy beach that's just oozing with natural beauty and charm, right?
Well, not quite.
What if that beach was also unbelievably quiet, a place for just you and your loved ones to relax and reconnect? We all know that beaches are better without the crowds, so we've put together a selection of the best secluded beaches you can visit in South Australia. Be sure to pop by for a visit next time you're in the state!
1. Taylors Beach, Lincoln National Park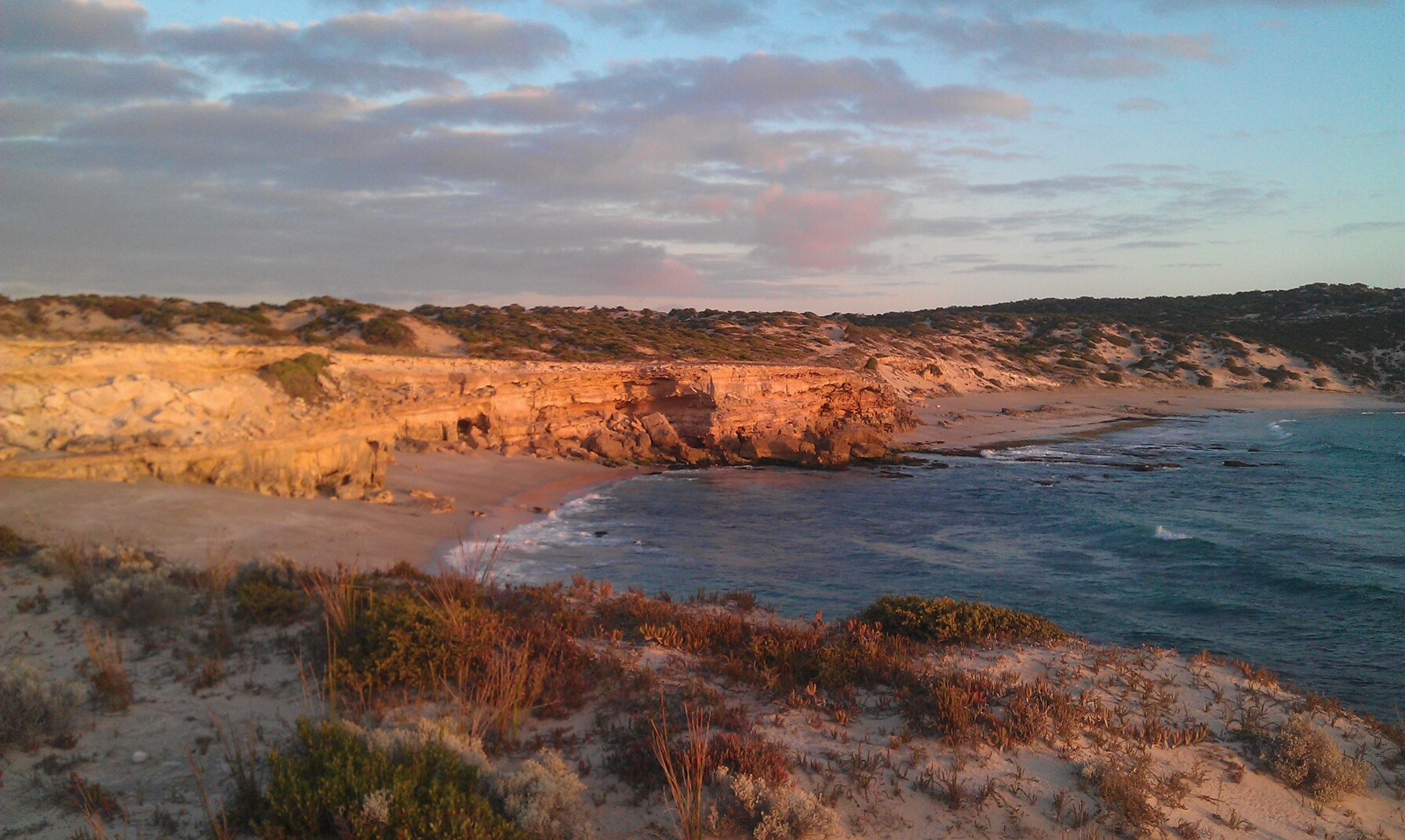 The most beautiful beaches are often those that can only be accessed by foot or by boat, and Taylors Beach fits the bill. According to a ranger at Lincoln National Park, Taylors Beach is one of the most incredible beaches in the already-secluded park.
While Taylors Landing Campground opens into a small, protected beach, a short 15-minute walk along the Investigator walking trail from the campsite's carpark will reveal a much longer stretch of ocean, with pristine white sands and clear aquamarine waters along the curved bay. If the winds aren't too strong, the beach is a perfect place to go swimming and cool off from the summer heat.
Taylors Beach is tucked away right in the middle of the Lincoln National Park, and with so much on offer in the park, this definitely shouldn't be the only place you visit. The beach's beauty is unrivalled, however, and it is undoubtedly worth a stop.
2. Pondalowie Bay Beach, Innes National Park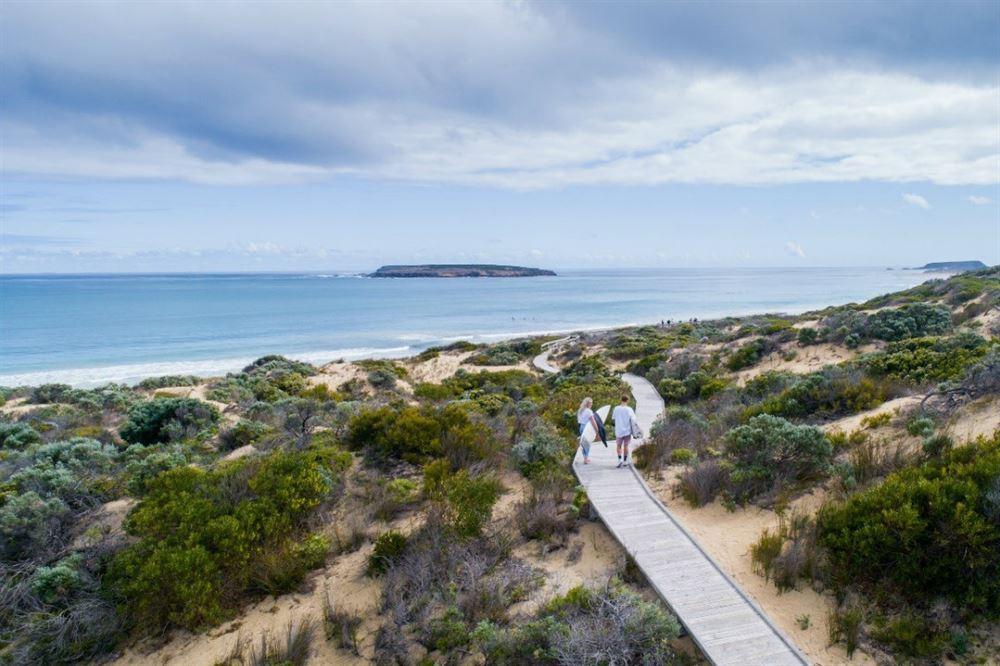 On the other side of Spencer's Gulf is the Dhilba Guuranda-Innes National Park, more commonly known as the Innes National Park. There, you'll find Pondalowie Bay, a 4 km long stretch of beach with extremely fine sand and low waves.
The southern area of the picturesque beach has the lowest waves, making it perfect for swimming. Further up the beach is better for fishing and surfing, as waves rise a little higher on the northern end. If you're not keen on ocean sports, there's also plenty of room all along the beach for relaxing and unwinding.
The beach can be accessed from two campgrounds — either the Pondalowie Bay Bush Campground or the Casuarina Campground. With an incredible beach and support for both trailer- and tent-based camping, there's nothing more perfect than a weekend away at Pondalowie Bay.
3. Dolphin Bay, Innes National Park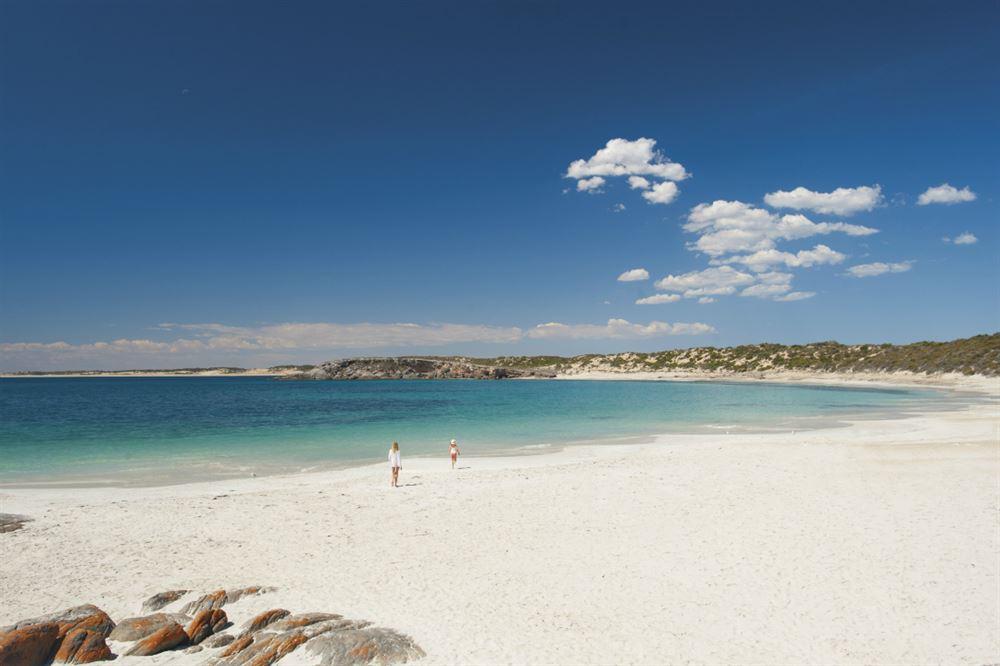 Just north of Pondalowie Bay Beach lies Dolphin Bay, another charming beach in the Innes National Park. Known as one of the safest beaches in South Australia, this crystal-clear curved beach is an absolute must if you're visiting the park.
Vivid turquoise waters, rocky outcrops and unbelievably soft sands characterise the beach, making it perfect for fishing and swimming. The cool waters work wonders in offsetting the relentless heat. As you're lounging, remember to keep an eye out for the resident pod of dolphins!
4. Sellicks Beach, Fleurieu Peninsula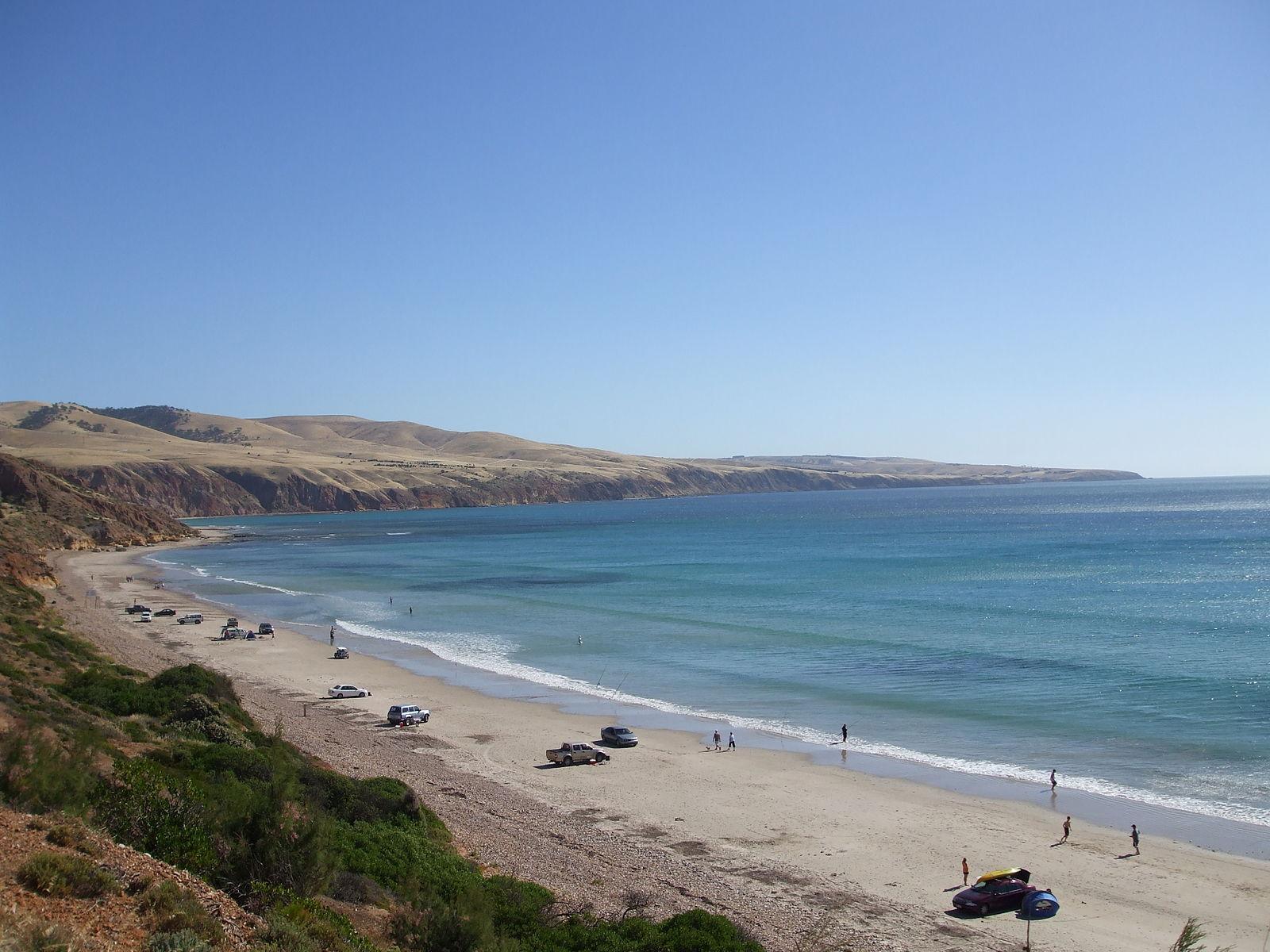 An hour away from the hubbub of Adelaide lies one of South Australia's most breathtaking beaches. Sellicks Beach is an incredible stretch of broad sandy beach in front of the gorgeous green slopes of Sellicks Hill Range. When the winds allow, the sparkling clear waters make the area perfect for kayaking, paddleboarding, and surfing.
The beach is one of the few where parking is allowed on sand, making it as attractive to families as it is to fishermen and surfers. Generally calmer and quieter than neighbouring Aldinga Beach, Sellicks Beach is an unrivalled in its natural scenery and overall atmosphere.
5. Myponga Beach, Fleurieu Peninsula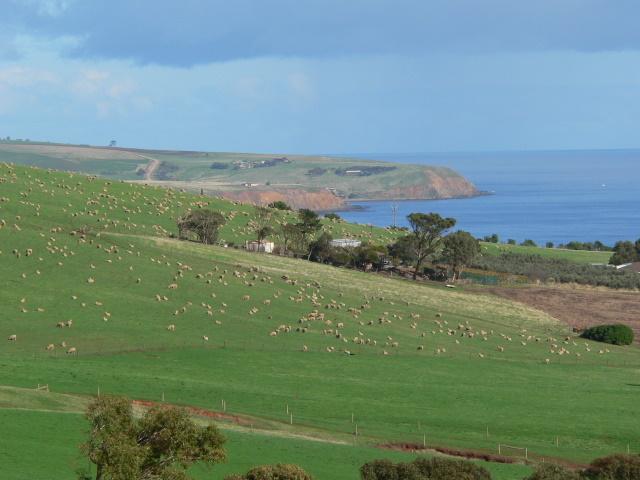 20 km south of Sellicks Beach lies another hidden gem. Tucked away in the Myponga reservoir is a small seaside cove surrounded by coastal hills and a scatter of holiday homes. Mypong Beach may be small, but she is mighty: this small beach has incredibly fine sands and amazingly clear waters.
Warm weather and gentle winds make the beach a spectacular spot for swimming and diving, as well as rock fishing. Aside from the rocks and reefs, the beach's scenery is further complimented by the ruins of an old jetty, and a lagoon at the southern end.
As you plan your holidays and embark on your beach trips, don't forget to keep these beaches beautiful for everyone. Make sure to not leave any rubbish behind and be mindful of any wildlife hanging around these beaches with you. We hope you enjoy exploring each and every one of these secluded South Australian beaches!