Hidden Australian holiday destinations to visit this autumn
Autumn is the perfect season – there's no denying it. Though some prefer the stark heat of the summer or the refreshing chill of winter, there's magic between middle of two extremes. Who wouldn't enjoy the gentle breezes, refreshing rain showers, and gorgeous cascade of fiery-coloured leaves falling from the trees along Honour Avenues across Australia?
With the kids off school, autumn is also the perfect time for a holiday. You can take the time to reconnect with family and friends while exploring some of Australia's most exquisite and obscure landscapes.
Without further ado, we present GoRegional's top autumn travel picks. We hope this quick guide to some of Australia's hidden gems will be a useful resource for both Aussies exploring their nation and for New Zealanders coming over at the end of April under the 'travel bubble'. Safe travels!
1. Agnes Falls Scenic Reserve in Hazel Park, VIC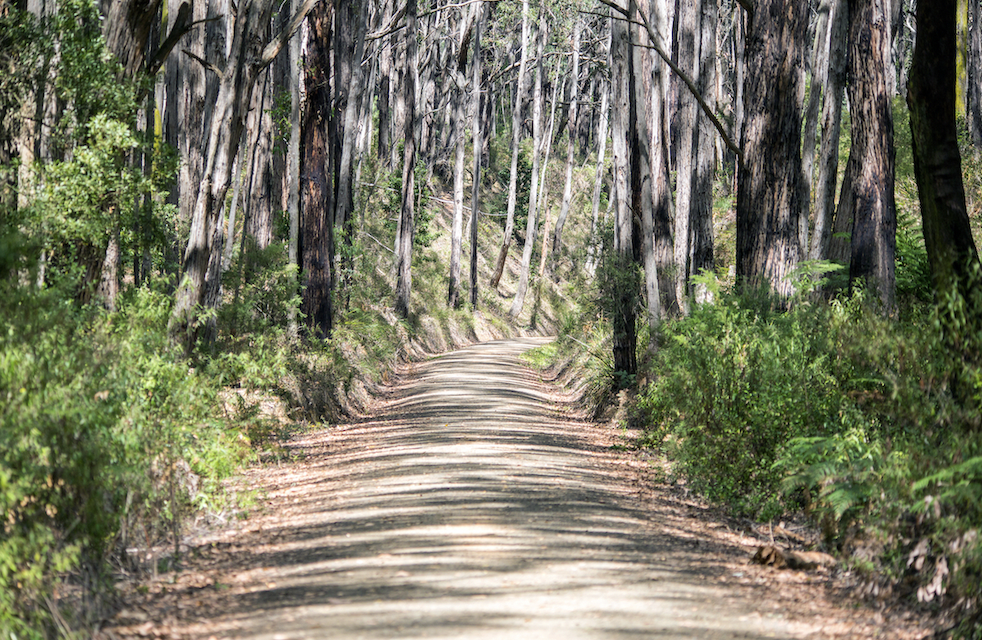 Near the Gippsland coastline lies a spot so breathtakingly beautiful you won't believe your eyes. Tucked away in the hills of the Strzelecki Ranges is Agnes Falls, a luscious patch of forest where the meandering Agnes River cascades down nearly 60 m into a deep gorge.
The picturesque landmark is truly stunning in wet seasons and after heavy rain, making it the perfect scene for autumnal visits. For the avid birdwatcher, stopping by the reserve is a must. Grey Fantails, Eastern Yellow Robins, Kookaburras, Crimson Rosellas, and Currawongs have all been spotted fluttering by, their melodious calls echoing all around you.
The falls can be a quick scenic break in a longer trip around South Gippsland, or its own destination. Surrounding the falls is gorgeous greenery: a eucalypt canopy coupled with a diverse understory of shrubs, ferns and trees make for the perfect picnic set up. Agnes Falls is a must-see!
2. Orange, NSW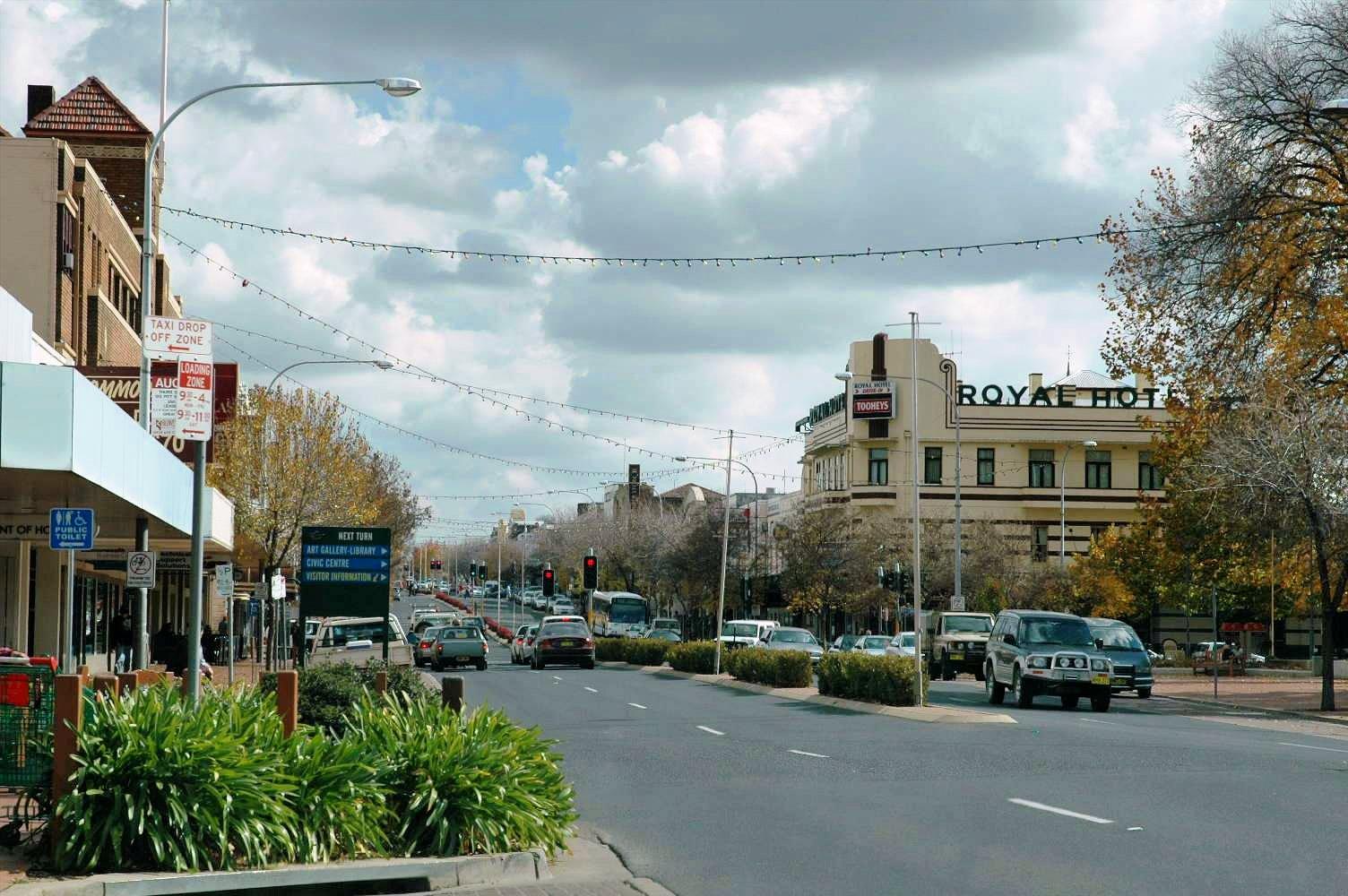 Known as Australia's "Colour City," this small city is an oft-missed gem of New South Wales. The city's nickname stems from its wealth of deciduous trees, which turn the city into a colourful palette of bright red, orange, and yellow every autumn. Between late March and May, the colourful trees are a favourite of visitors.
The dry climate of Autumn also creates ideal conditions for grape growing, so make sure to stop by a couple wineries when you're in Orange! Plenty of places offer wine tours – some are even personalised – so you can sample all the different wines made in the region.
For history enthusiasts, Orange is one of the state's oldest settlements (it was named after Prince William of Orange, eventually King of the Netherlands and later England) so there's plenty of heritage to uncover. From self-guided walking trails to talks hosted by the Orange & District Historical Society, you've got a variety of options to learn about the history of this underrated city.
3. Street Art Towns of the Silo Art Trail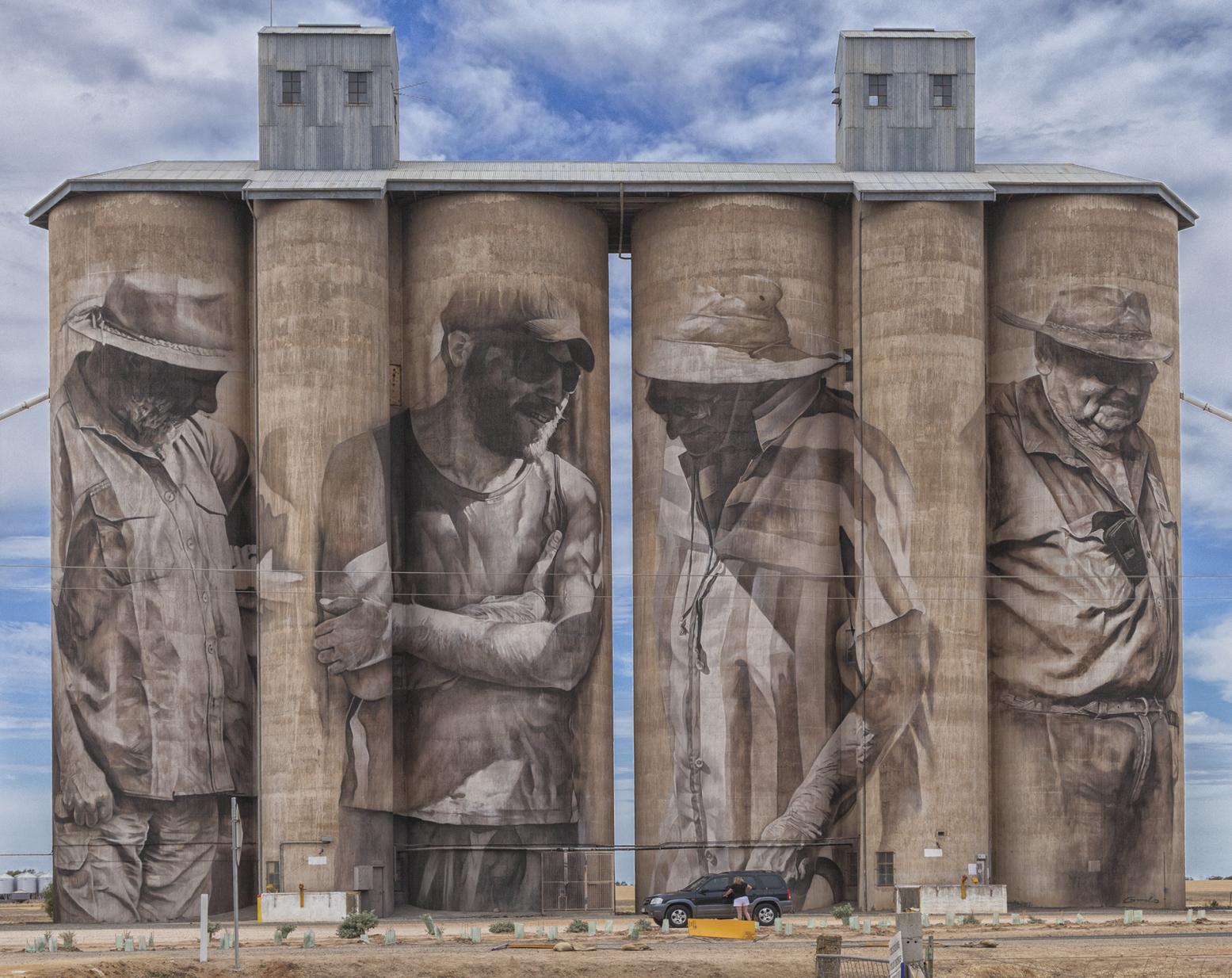 What do the towns of Benalla, Victoria, Northam, WA and Kurri Kurri, New South Wales, have in common?
At first glance, it doesn't seem like much. They have vastly different industries, topographies, and belong to different states. Indeed, what ties them together is something else entirely – their participation in the Australian Silo Art Trail as a 'Street Art Town.'
Originally started by Annette and Eric Green to promote the painted grain silos along the towns in the Western Australian wheatbelt, the Australian Silo Art Trail is an ongoing cultural project that tracks street art towns and painted silos in all six states. The project encourages people to visit popular and less known locations that host impressive silo art and water tower art.
In some cases, whole towns are marked as "street art towns" – such is the case for these two seemingly quiet towns. Venture beyond the typical tourist route and swing by some of the towns along the Silo Art Trail, and we're sure you won't be disappointed!
4. Paniyiri Greek Festival in Brisbane, QLD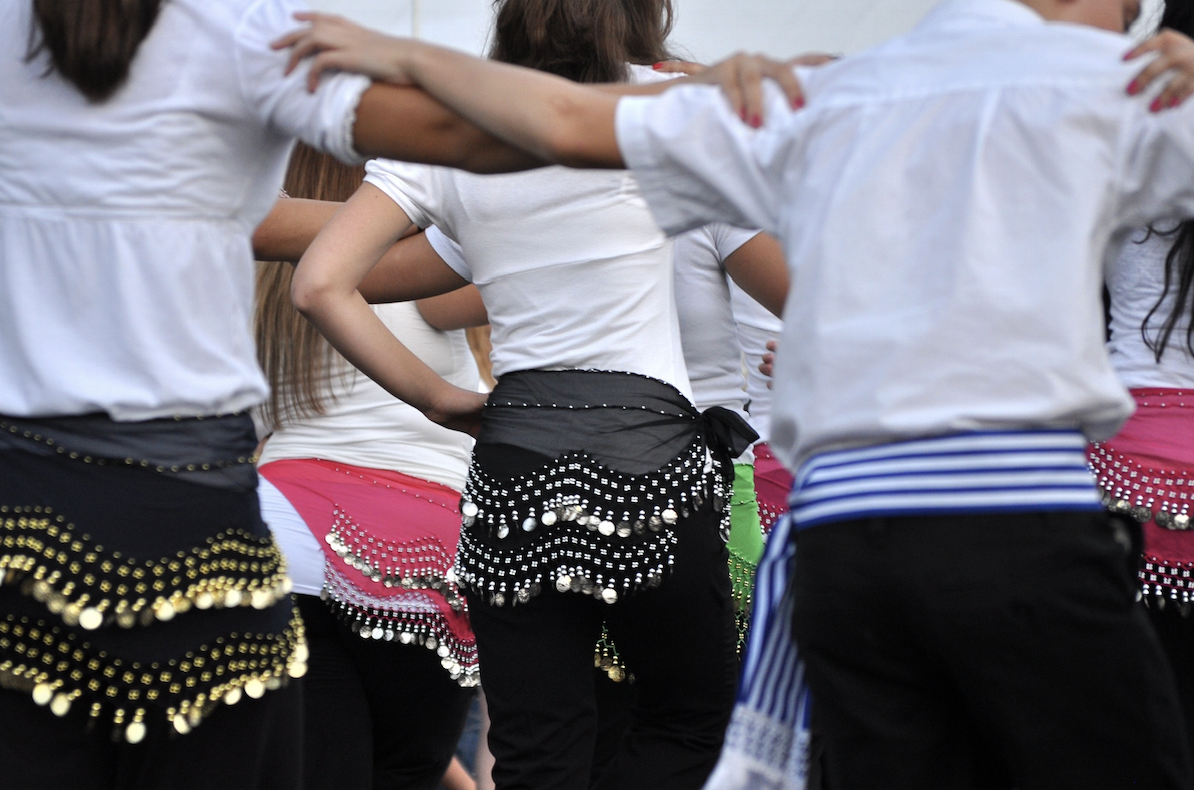 Transport yourself to the Mediterranean by joining in the celebrations of the Paniyiri Greek Festival, Australia's longest running Greek festival. For one weekend every year, the very best of all things Greek are on offer for visitors in Musgrave Park, Brisbane
As Queensland's largest festival, the event is no particular secret. However, amidst the hubbub of everything to do in the state and all the cultural festivals that take place during autumn season, Paniyiri can be easy to miss, so we felt it deserved a place on this list.
From food and drink to music and dance, there's plenty to do, see, and experience at the festival. You can enjoy an assorted selection of Hellenic cuisine – think halloumi, honey puffs, filo, pita, and more. You can also dance the Zorba: from seated performances to interactive workshops, an opportunity to try your hand at the famous folk dance is always available. Even better, for the family-oriented, the festival also has a specialized Kids' Zone, ensuring there's something on offer for every member of the family.
5. Big Pineapple Music Festival in Woombye, QLD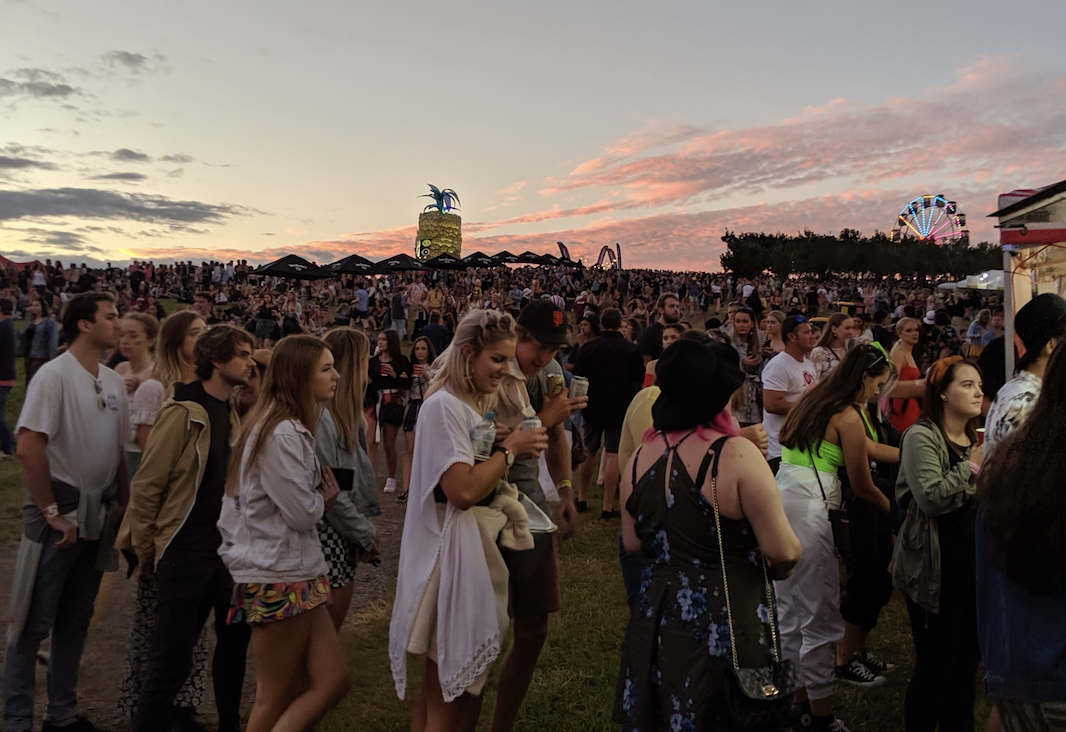 Take a break from Australia's typical large, crowded pop music festivals this autumn with the Big Pineapple Music Festival.
Attendance is limited, with only 16,000 tickets available, but the performances on offer are unforgettable. The festival has won the 'People's Choice Award Festival of the Year' at the Queensland Music Awards three years in a row (2018-2020); and with licensed bars, three main stages, and a varied line-up of artists across multiple genres, it's easy to see why.
Festivalgoers are encouraged to bring their own picnic rug and collapsible chairs if they want to – better yet, there's some room on the festival grounds for a limited number of campers if you want to settle in the day before. The easy-going nature of the festival makes it a favourite for many, so make sure to get your ticket early!