See Autumn leaves within two hours of Sydney
In rural New South Wales, the delights of autumn go beyond food and wine festivals. With their fiery reds and orange leaves, the deciduous trees scattered across Sydney and its surroundings makes for gorgeous, unmissable scenes. Discover the natural beauty of autumn at these breath-taking locations, all of which are less than two hours from the city.
1. Southern Highlands Botanic Gardens
The charming rural city of Bowral is home to the Southern Highlands Botanic Gardens, a stunning and vast botanical garden that shines vividly in autumn. With red oaks, golden elms, plane trees, and more, the gardens become a delightful palette of orange and yellow between March and May.
Just 90 minutes southwest of Sydney, the beautifully landscaped gardens are perfect for an afternoon stroll. There are often events on offer, too: workshops, fairs, or other events are frequent occurrences, keeping the park lively year-round. For young families, the gardens also has an all-abilities playground, making it perfect for visitors of all ages.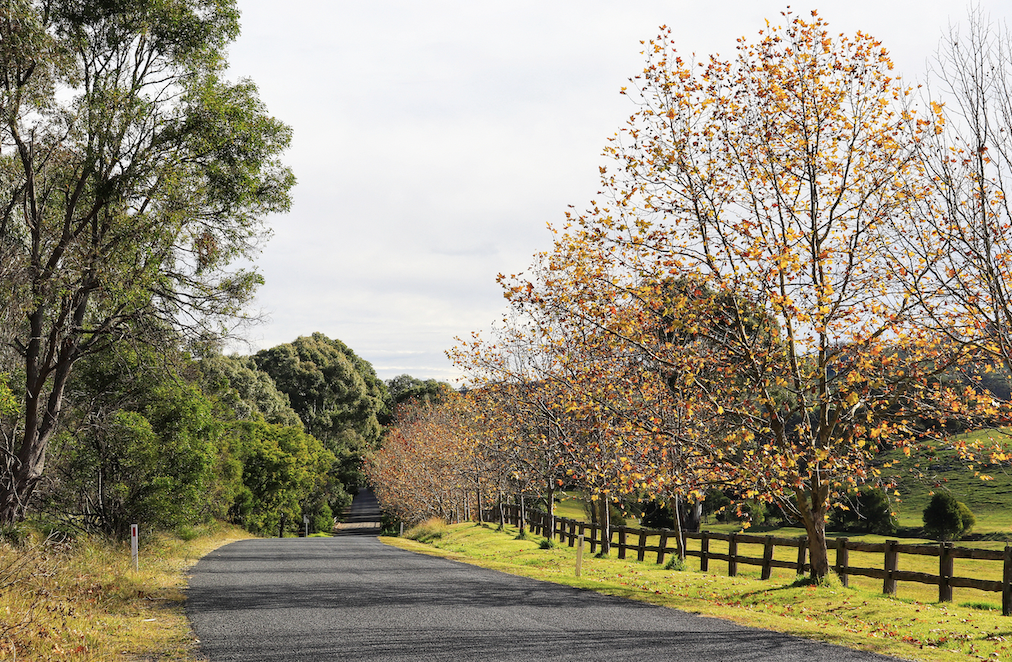 2. Blue Mountains
The cool climate of autumn sets this mountain range ablaze with colour every year as the Japanese maples, North American oaks and dawn redwoods turn a jaw-dropping red and orange. Stroll through Mount Wilson and Mount Tomah, two localities that are filled with heritage-listed botanical gardens.
With numerous seasonal festivals to take part in, the Blue Mountains region is deservedly the pride and joy of Autumn lovers everywhere. Its proximity to Sydney – just a 90-minute drive – makes it perfect for a day trip, hopping from village to village as you take in the gorgeous hues lining the streets.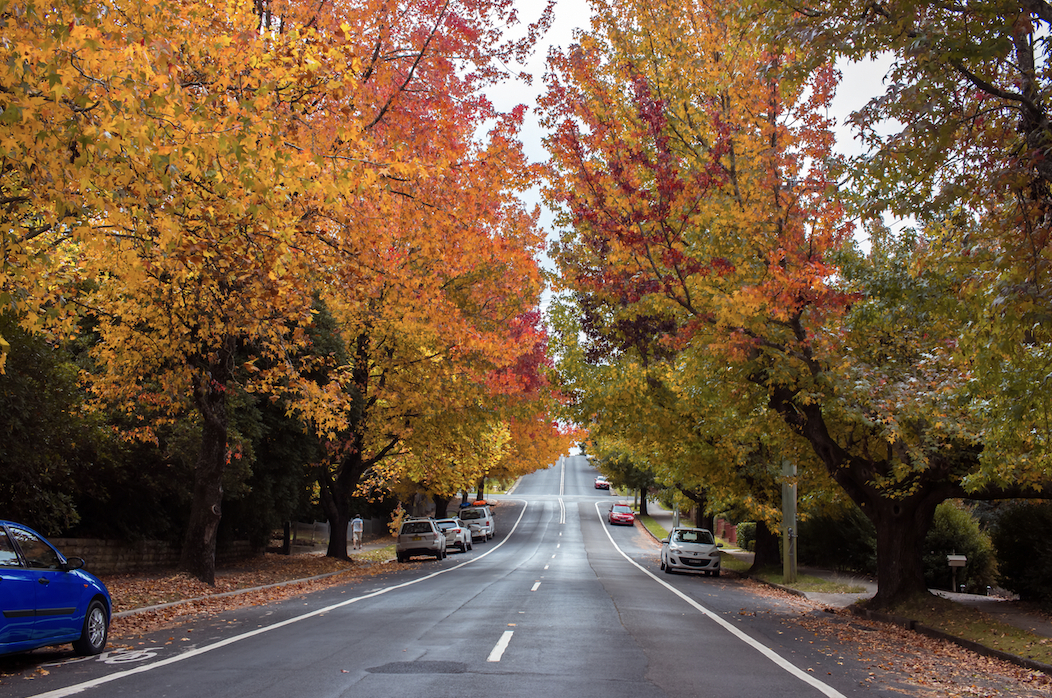 3. Cattai National Park
Filled with walking tracks, picnic areas, and historic buildings, the Cattai National Park is a site that offers unbelievably magnificent autumn views. Orange and red leaves line the ground and tumble into the Hawkesbury River, making for a gorgeous scene.
Even better, those who are partial to an active lifestyle can take in the brilliance of the leaves while water-skiing, canoeing, or biking, as the park offers a variety of activities for all its visitors. Though Cattai is only an hour away from Sydney, there's also a campground for those who want to spend more time immersed in its beauty.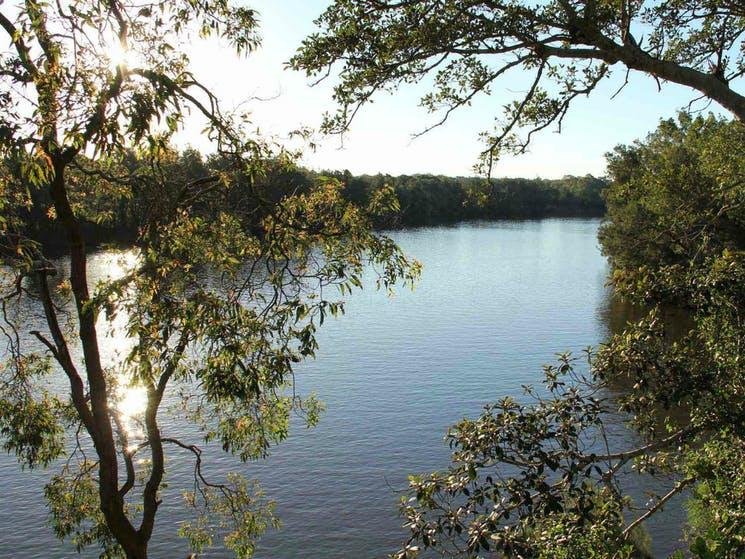 4. Mayfield Gardens
This 160-acre private garden in Oberon is only open to the public during autumn, so it is most certainly not one to miss. The Mayfield Gardens is home to a variety of maples and London plane trees as well as a Japanese water garden, obelisks, and ponds. The garden becomes an exquisite patchwork of fiery leaves in the autumn months.
While it's open to the public, the garden hosts a fully-catered festival that includes live entertainment, games, and tours of the property. It is, unfortunately, further out than most: the journey there is almost three hours. However, the breezy drive between the golden poplars and deciduous trees that line the road is a pleasure in itself.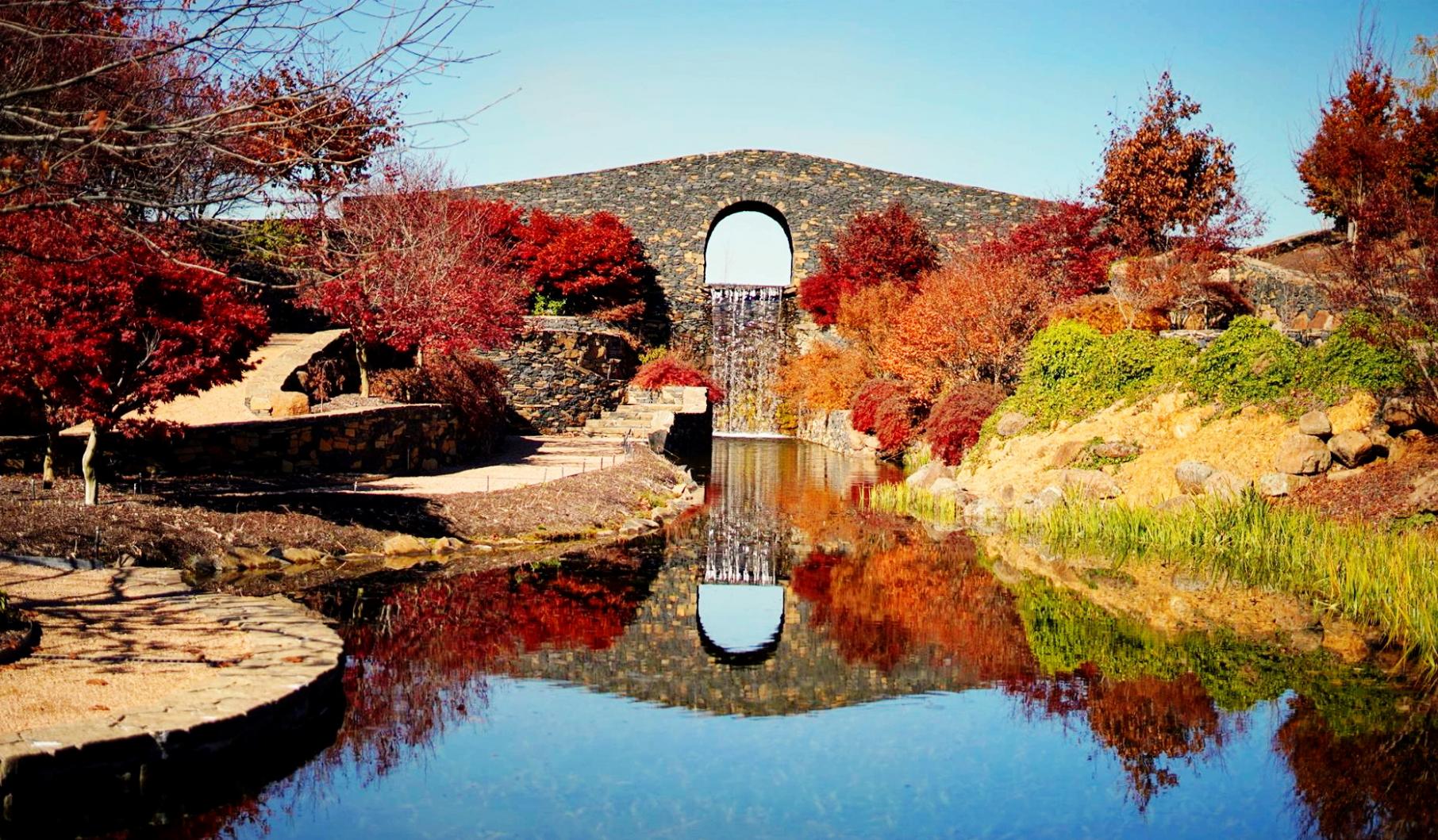 5. Auburn Botanic Gardens
For those who want a splash of colour much closer to home, the Auburn Botanic Gardens is just a 20-minute drive away from Sydney's CBD. The gardens are filled with maple leaves, turning them into a beautiful picture painted in red, orange, and yellow hues during the autumn months.
The gardens aren't just a beautiful place to enjoy autumn colours – they are also filled with activity. There's an aviary and a rainforest animal reserve, as well as a kids' playground and picnic area on-site. Additionally, every year in late May, visitors are encourages to enjoy the Autumn Colours Festival, filled with enchanted mazes and face painters.