Explore the beauty of Oberon
Oberon is just north of the Great Dividing Range and part of Central West NSW. At over 1000 metres above sea level, it offers four distinct seasons - fertile springs, cool summers, crisp autumns and cold, sometimes snowy, winters. Situated in the stunning Blue Mountains and only 300km from Sydney, Oberon offers residents an idyllic rural lifestyle with all the benefits of a state capital just a few hours away.
Oberon itself is a thriving town, and the surrounding villages each have their own distinctive personality and features. Black Springs, Burraga, and O'Connell along with Rockley, Tarana, and Yerranderie all come with their own flavour, making each one worthy of a visit.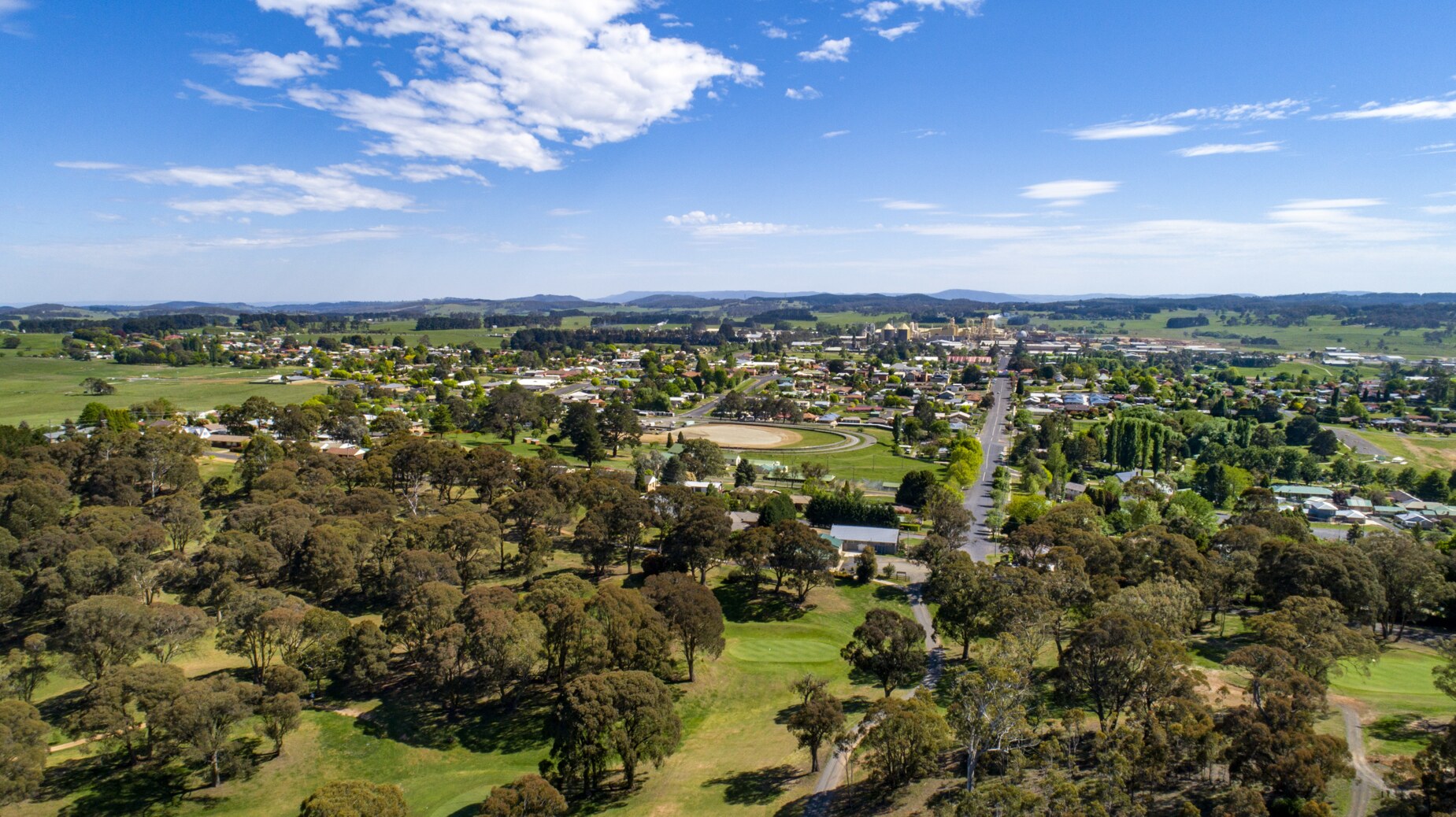 The region owes its roots to the timber industry, and unlike some areas, this is still very much a going concern. One of the ways this is reflected is in the deep green swathes of managed forest that surround Oberon town, and girdle the region.
Agriculture and industry in Oberon, NSW
Oberon is committed to a sustainable and renewable approach to its most economically valuable activities - agriculture and timber. Oberon's timber industry provides a substantial proportion of jobs locally. There are two larger employers, Carter Holt Harvey and Highland Pine and Borg Panels, and both source their raw material locally from NSW State Forests pine plantations and private forest growers.
In addition, a wide range of agricultural businesses thrive in the district. Prime lambs and beef cattle are the main sectors, with Brussel sprouts, broccoli, potatoes and peas making up the bulk of the region's horticultural produce. This has expanded, in recent years, to include free range pigs, wineries, bulb farms, nuts and truffles.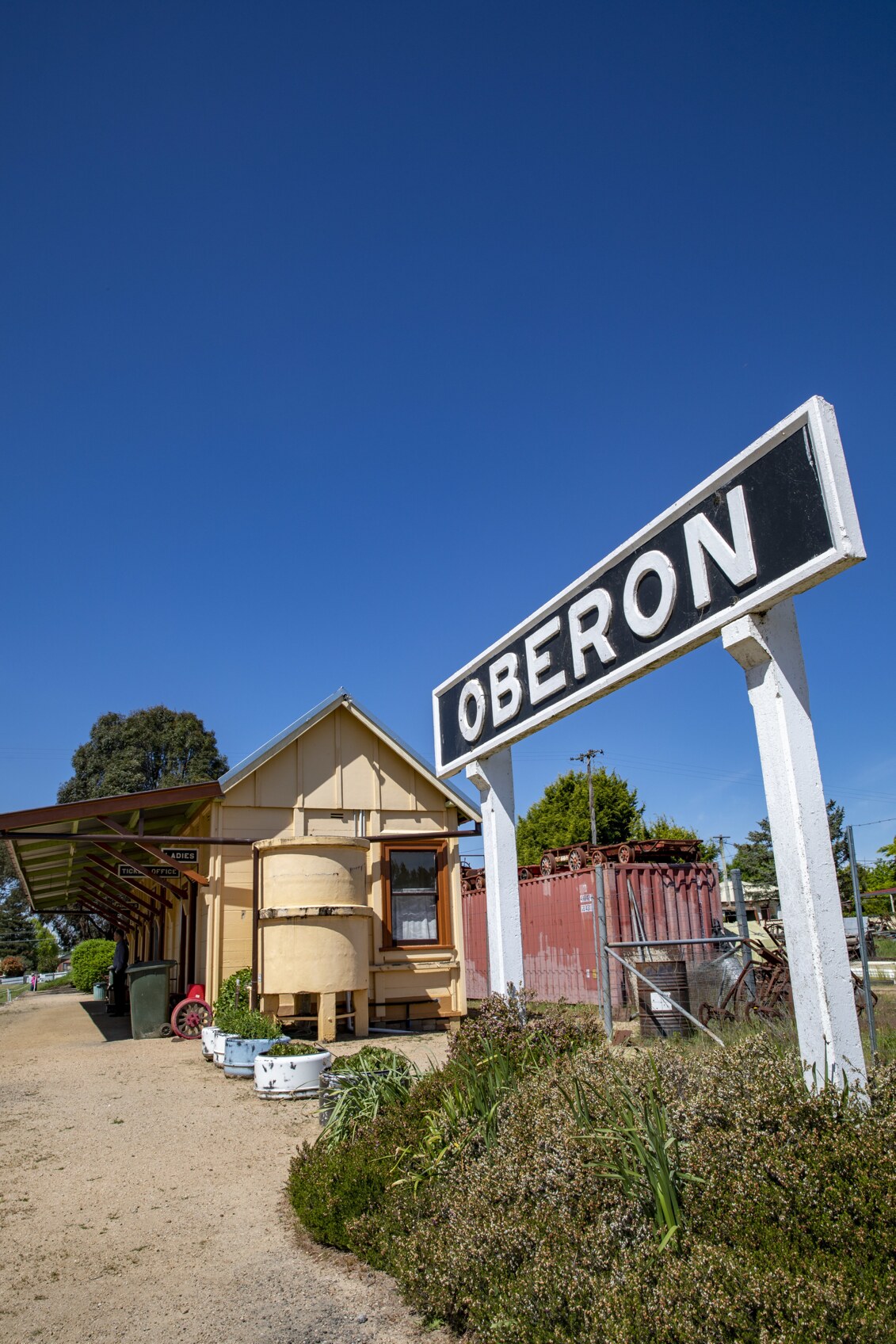 The area also offers employment opportunities in all the various industries and services required to support its major industries. Including real estate and stock agents, construction and earthmoving, and financial and legal services.
Culture and activities in Oberon, NSW
Oberon town itself has plenty to offer those seeking art and culture, as do the lovely villages that surround it. In fact, the entire region is rife with artistic inspiration and, like much of the Blue Mountains, is the home, historic and contemporary, of many Australian artists. Oberon hosts active theatrical groups, an annual music festival and supports a thriving tapestry and needlework community.
The region also has its own alpine lake on the outskirts of town, Lake Oberon, which is renowned in trout-fishing circles. Swimming is not permitted as this water is used for domestic supply, though unpowered and electric vessels are allowed. Lake Oberon is ideally suited to the use of canoes, kayaks and small fishing or sailing dinghies. Watching the sail boats while barbecuing lakeside is a popular weekend activity.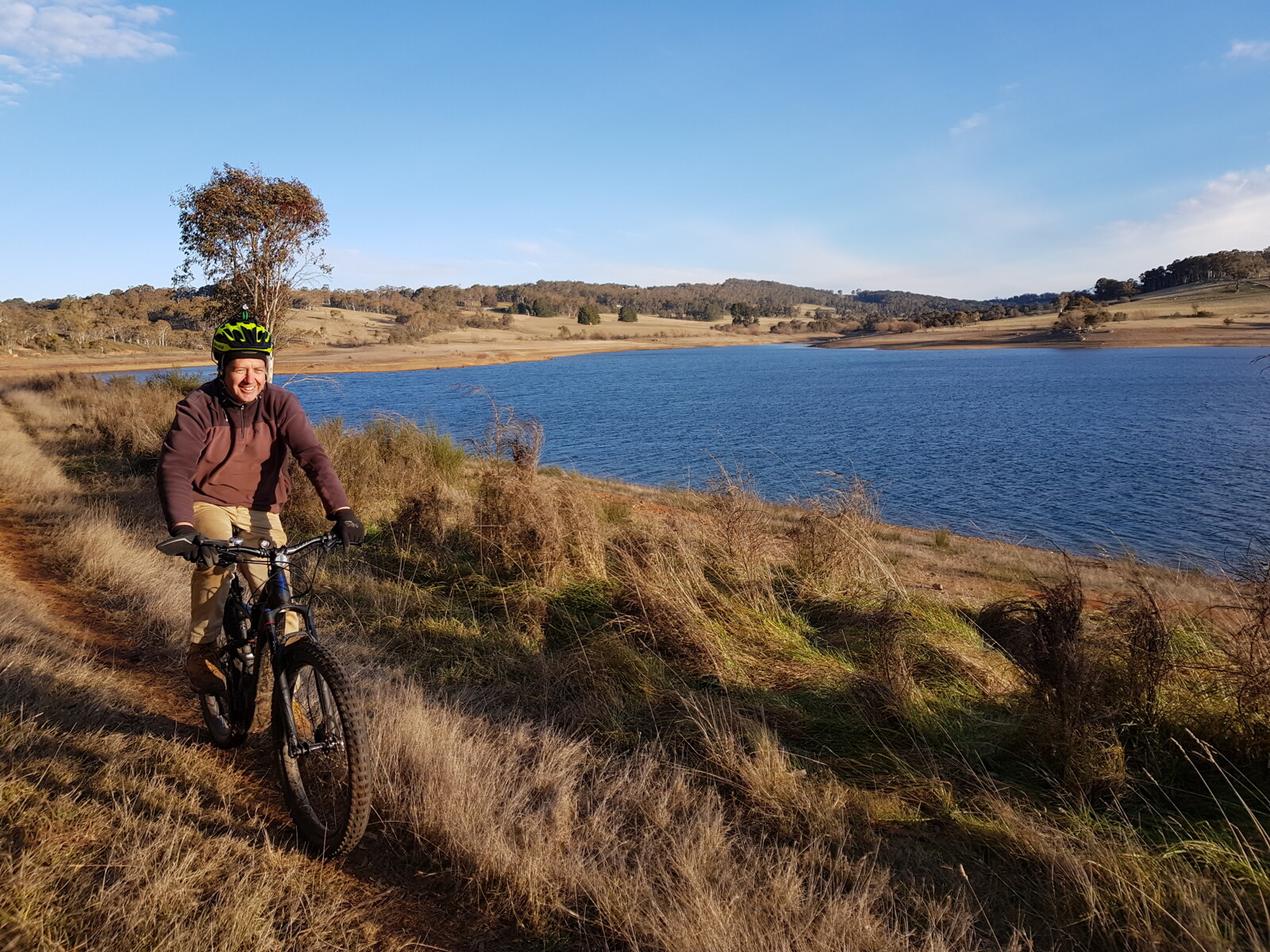 In fact, there's lots to do throughout the year in Oberon from the rodeo every February to community carols in December. The annual Field to Forest Festival is a feast of foraging, food and wine. Then there's the annual Oberon show, local markets, a museum, an annual regatta on the lake and seasonal openings at Mayfield Gardens. Let's not forget the amazing local hiking trails and exploring Jenolan Caves. Whether you're looking for indoor or outdoor pursuits, there's something for all tastes.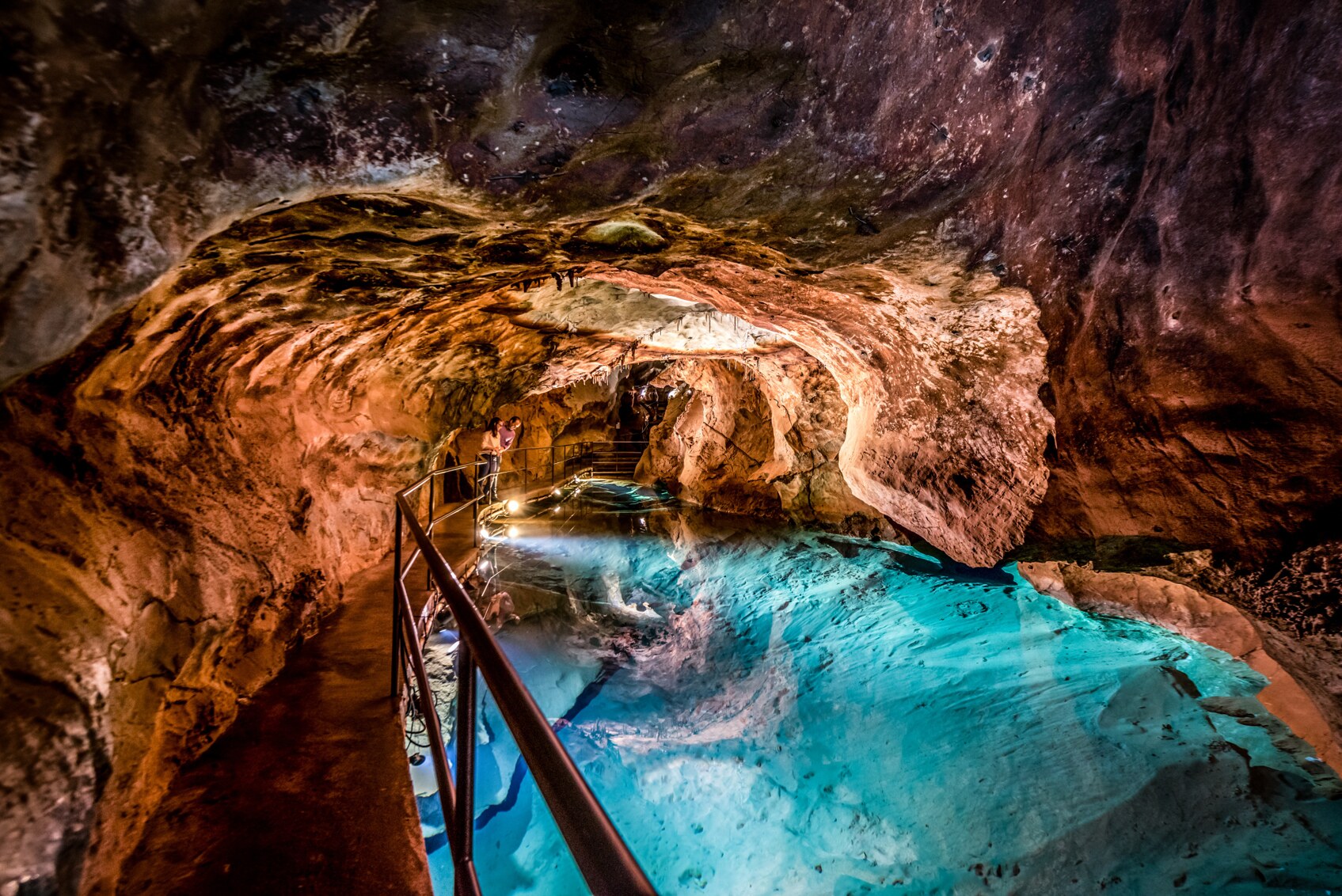 Health, education and other amenities
Oberon has the level of service provision you'd expect in a well-established district, with the added benefit of being close enough to Bathurst and Sydney for residents to access larger facilities and specialised services. Oberon has a hospital, ambulance station, SES centre and police station. There's also a medical centre and a host of community support services.
Education is similarly well covered. Oberon town has both Oberon Public School, which covers kinder to year 6, and Oberon High School, plus St Joseph's Central School. For those looking for more options, there are private schools throughout the Blue Mountains.
Sport, recreation and fitness activities are well catered for throughout the region. Oberon Lake has the Fish River Sailing Club, who host a racing programme as well as the annual regatta, and a local equestion centre. Oberon Swimming Pool is run by the YMCA and offers learn to swim programmes and a fitness centre with a gym and a roster of different classes. There are plenty of playing fields, courts and sports grounds in the area, catering to a range of sports from hockey to netball. There are also well maintained parks and playgrounds, the most spectacular of which is Oberon Common. With its large rotunda, chain of ponds and mature trees, the Common is a lovely place to picnic, take a walk or explore the Terrazzo Project, commemorating and celebrating the town's needleworkers.
There are plenty of businesses and amenities in Oberon town and the other villages in the region. There are plenty of cafes, restaurants and pubs for dining out and socialising. Supermarkets for stocking up and access to local produce from butchers, bakers, wineries and greengrocers. There are also antique shops, art studios and craft shops for anyone seeking a bit of cultured retail therapy.
---
For further information
If you want to know more about living in Oberon Shire, visit www.oberon.nsw.gov.au or contact the Shire Council at council@oberon.nsw.gov.au or by phone on 02 6329 8100.
---
Real Estate for Sale in Oberon, NSW
Discover your new haven in the beautiful Oberon, NSW. Find Real Estate for Sale below.
---