Discover the charm of Pyrenees
Sharing its name with the famous French mountain range, the Pyrenees region of Victoria is only 30 minutes west of Ballarat, and just under two hours from Melbourne. Located in the Grampians region, Pyrenees offers an appealing blend of rural beauty and access to the necessities of life.
Initially part of Victoria's gold fields, the temperate climate and fertile land led to wider settlement. Canny locals soon realised that the region was ideally suited to the cultivation of grape vines. The combination of stunning landscapes, long established towns and a thriving wine industry ensure that the community of Pyrenees continues to flourish.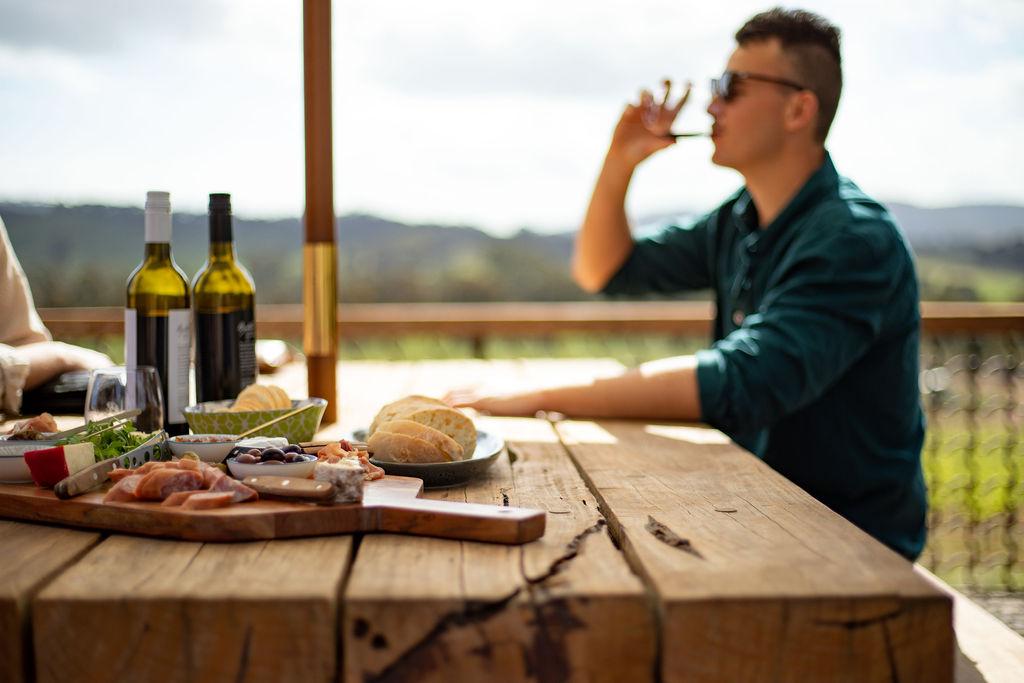 The Pyrenees region was named by explorer and surveyor Thomas Mitchell in 1836. Similarities between the area and the French mountain range prompted the name.
Industry and employment in Pyrenees, VIC
Pyrenees Shire has a diverse rural economy with the key sectors being grains, beef, sheep, tourism and, famously, wine. There are also opportunities in the kind of industries and services you'd expect to find in a well established district, including a range of community services, retail, manufacturing, transport and construction.
Vines were first planted in the region in 1858 and wine has been produced in Pyrenees Shire since the late 1800s. There was a push to expand the industry in the 1960s, with major French house Rémy Martin investing in the region. Since the 1970s Pyrenees has been a significant producer of full-bodied red wines. With that industry comes significant investment in transport and tourism, which bring employment opportunities of their own.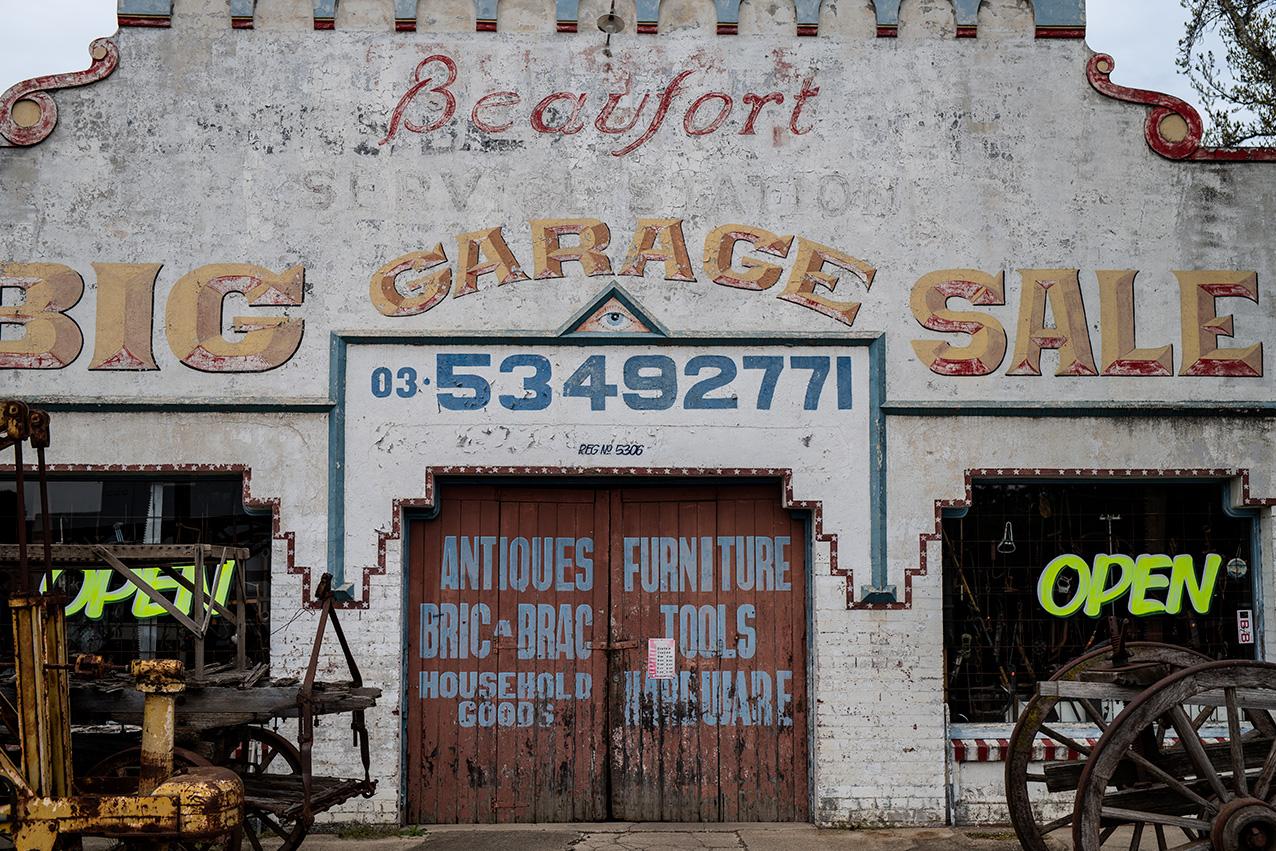 There are also a number of private and public infrastructure projects currently underway in the region, including wind farms, road and rail projects, that have the potential to create significant employment opportunities.
Where to live in Pyrenees, VIC
The region has a number of townships, most located at the foothills of the Pyrenees State Forest and Mt Cole State Park and surrounded by picturesque mountains and grazing country. If you're new to the region, it's worth exploring the wider area to get a real sense of the appeal of the various smaller towns. Set some time aside to explore Waubra, Moonambel, Landsborough, Snake Valley, Lexton, and Amphitheatre.
Beaufort is the largest town in Pyrenees Shire, with a population of approximately 1500, and has direct rail linkages to Melbourne and Ballarat. The township of Beaufort has a lovely ambience and is dotted with cafés, craft and antique shops.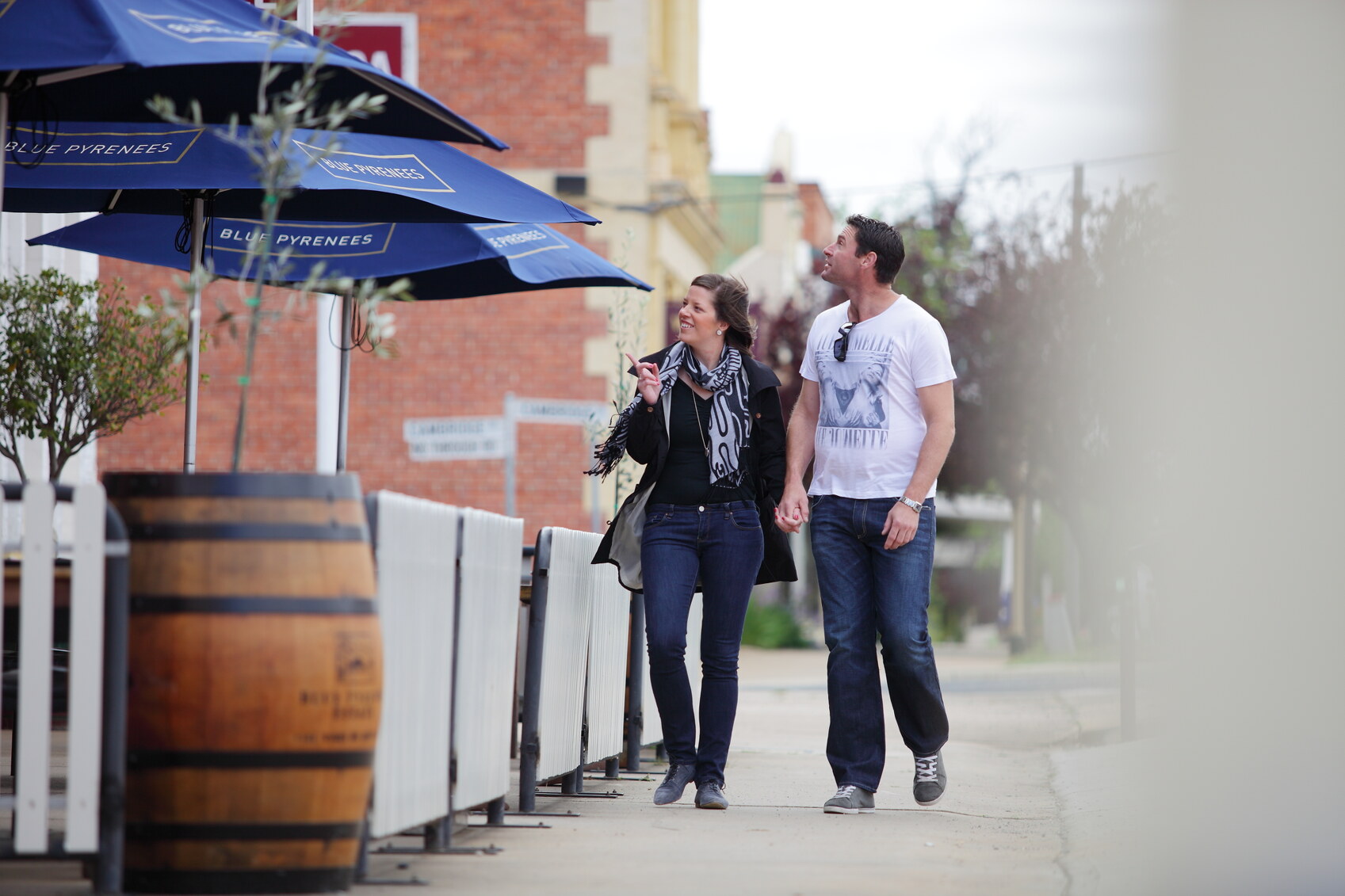 The township of Avoca is situated at the crossroads of the Sunraysia and Pyrenees Highway and has a slightly smaller population. Avoca is surrounded by wineries, rolling hills and spectacular views. The wide main street is a delight to explore with hotels, cafés, gift shops, galleries and collectables all housed in historic buildings dating back to the 1850s.
Health, education and facilities in Pyrenees, VIC
Beaufort hosts one of the two campuses that make up the local area hospital, the other is located in nearby Skipton. Beaufort Campus offers an urgent care service, acute care, residential aged care, GP clinic, and a range of allied health services. There are also a number of medical centres and doctors surgeries in both Beaufort and Avoca, with more services available in Ballarat, including Ballarat Base Hospital and St. John of God Ballarat.
Pyrenees Shire has plenty of options when it comes to schools and education. Most towns have their own primary schools, there are several pre-school/kinder options and Beaufort Secondary College. For those looking for options in the senior years, Ballarat offers a manageable daily commute and a host of schools to choose from.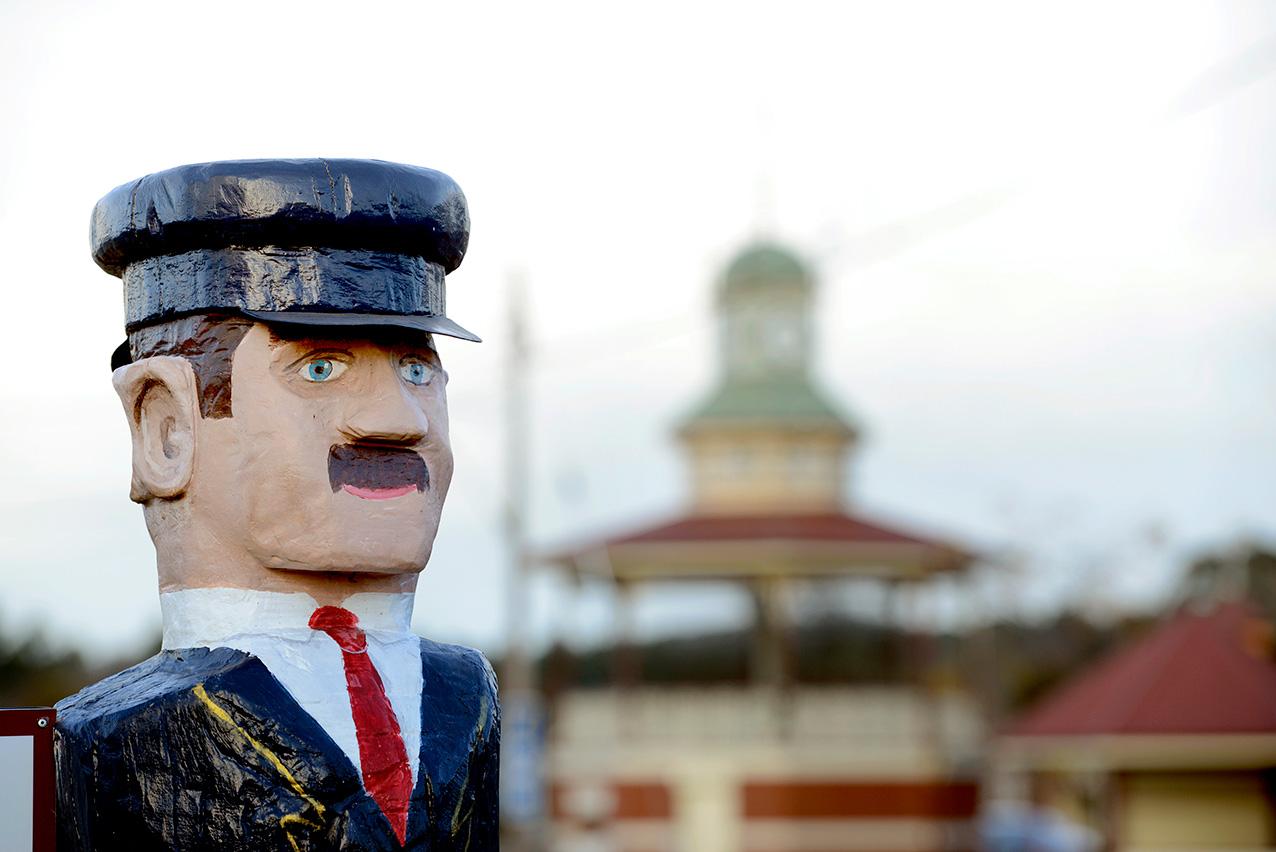 Both major towns offer access to most of the services you'd expect from a well-established rural district, including supermarkets, pharmacies, sporting grounds, banking, ambulance stations, aged care facilities, bus services and the Beaufort train station. If there's something you need that you can't find in Pyrenees Shire, you're bound to find it in Ballarat, and if not it's only 180km to Melbourne.
Culture and adventure in Pyrenees, VIC
The stunning countryside is a natural focus for activities. There's a wonderful balance between beautiful views and rugged landscapes, and the area attracts both adventurers and those seeking peace and tranquillity. Activities on offer range from hiking and 4WDriving, to mountain biking and simply admiring the views from a perfectly located lookout.
Pyrenees is blessed with an abundance of natural attractions, including Mount Buangor National Park, Pyrenees State Forest, Mount Cole State Park and St Arnaud Range National Park. Closer to town, Beaufort Lake is a favourite spot for fishing, boating, swimming and its network of walking tracks. The Avoca River also offers excellent walking trails and fishing.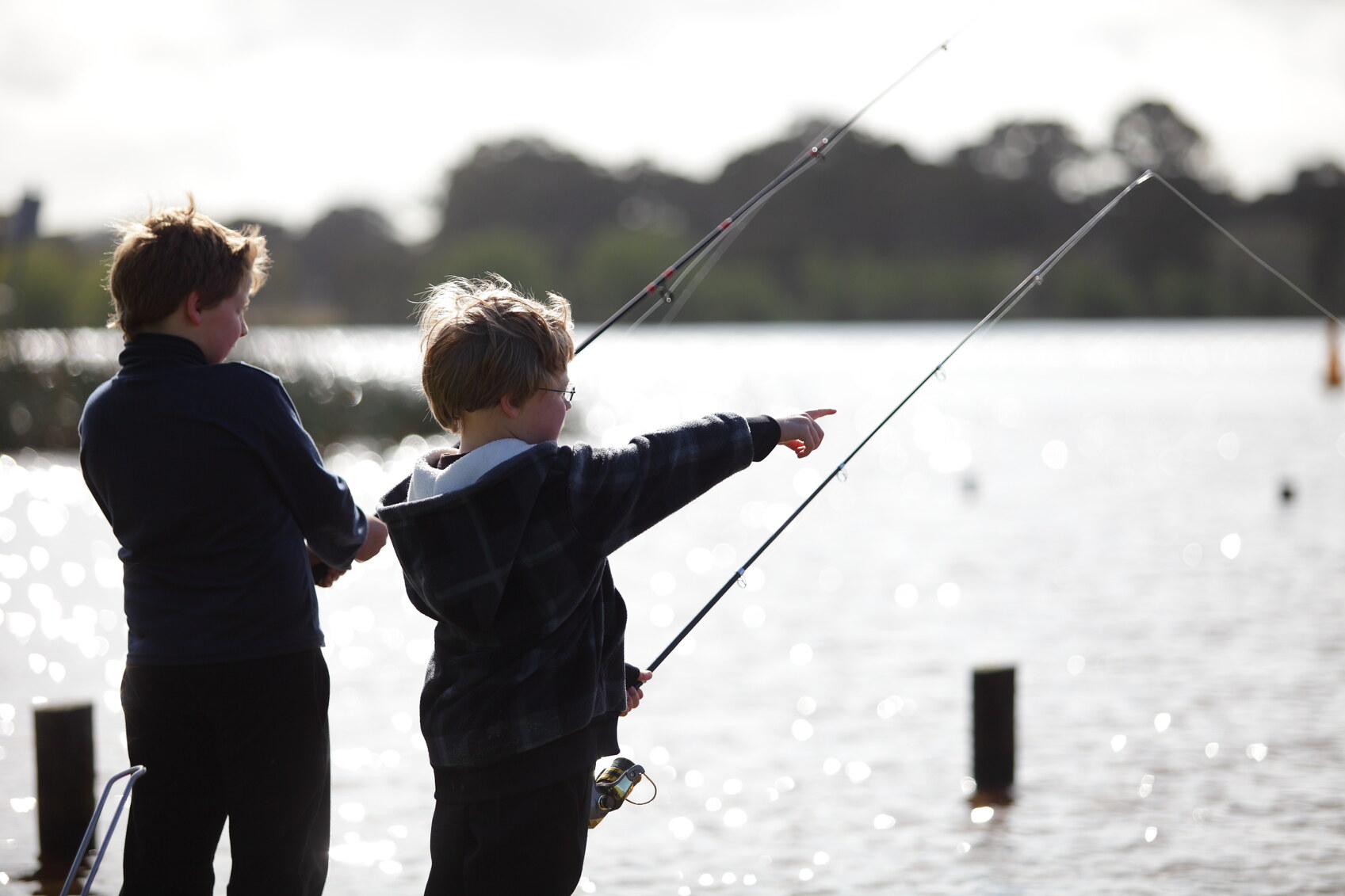 The local towns offer an array of diversions as well, including the chance to while away your weekend at one of the many local wineries. The picturesque town of Landsborough was established during the gold rush era in 1862. Evidence of this history can be seen in and around the town along with amazing art, cycling tracks, 4WD tracks, bush walking, bird watching and picnicking. Moonambel is nestled in a beautiful valley, is home to a strong arts and events community, and hosts the Party in the Pyrenees Fireworks display every two years.
The majority of towns in Pyrenees have local sporting activities year round. There are football and netball clubs, golf, bowls, cricket, tennis and even a petanque club.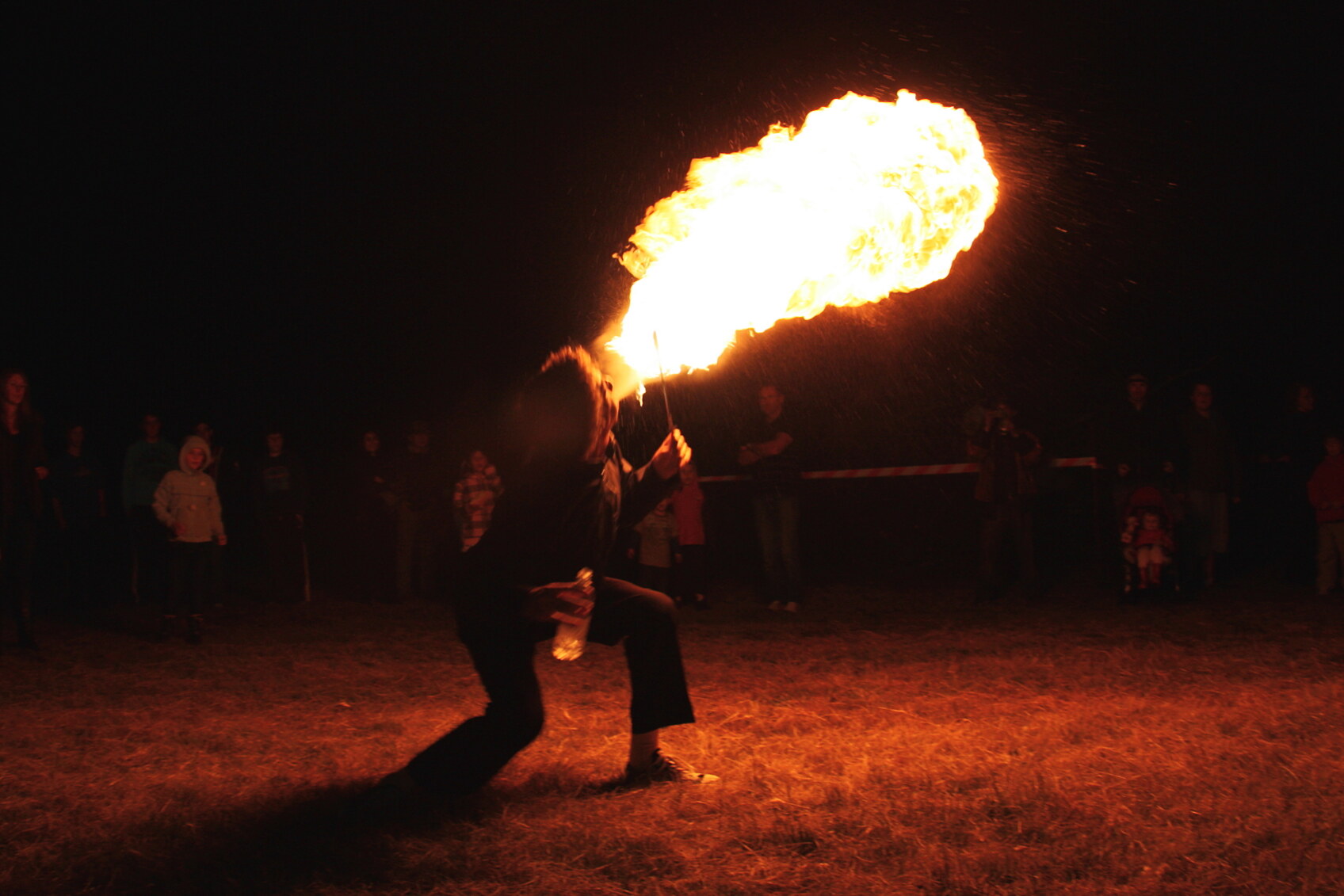 ---
For further information
If you want to know more about living in Pyrenees Shire, visit www.pyrenees.vic.gov.au or contact the Shire Council at pyrenees@pyrenees.vic.gov.au or by phone on 1300 797 363.
---
Real Estate for Sale in Pyrenees, VIC
Discover your new haven in the beautiful Pyrenees, Vic. Find Real Estate for Sale below.