Catching some big air at the Perisher half pipe with Valentino Guseli. Image credit: Andrew Fawcett
Valentino Guseli: Dalmeny's Olympic Snowboarding Superstar
The Australian winter sports scene has a new wonderkid, and a journey that that began 16 years ago on NSW's South Coast will soon culminate at the Men's Snowboard Halfpipe Final, not far from Beijing. In peaceful Dalmeny, one of a number of coastal towns in the Narooma area, the culture of action sports is rich and engrained. The town is just a few hours drive from the sparse peaks of the Snowy Mountains, and set against the golden beaches and roaring Pacific swells the South Coast is beloved for, and the young generation of Narooma live and breath the outdoors. It's a time worn tradition here to ride the slopes in winter and the waves in summer.
Enter, Australia's newest Winter Olympian, Valentino Guseli.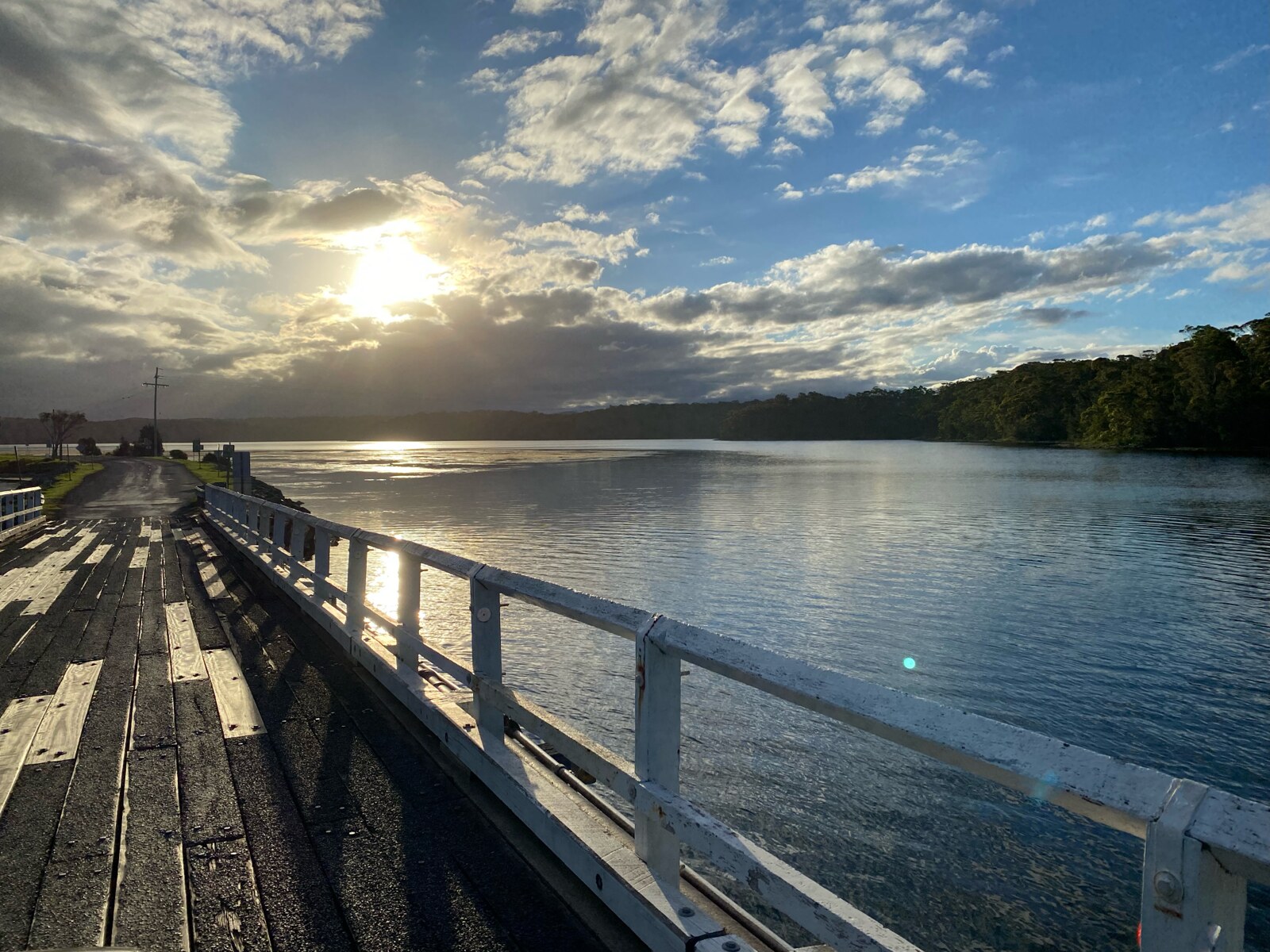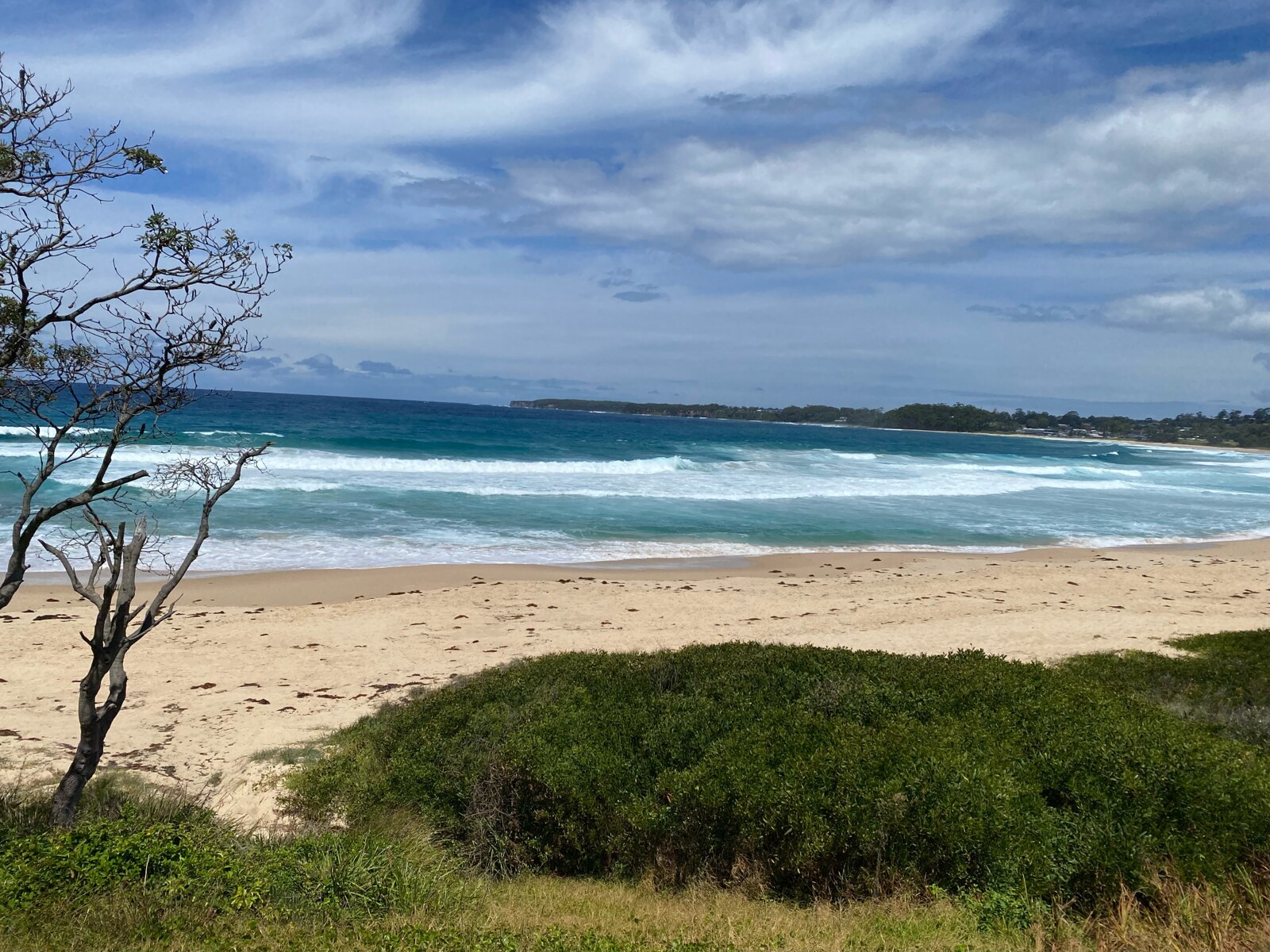 The sunny coast around Dalmeny and Narooma
Having moved to Dalmeny from Canberra as an infant, Valentino first set foot on snow, and soon after a snowboard, at the ripe old age of 3 when his family first took him to visit Perisher. It was then that a prodigy, and an Olympic dream, was born. Valentino would quickly show his talents in the relatively young sport of snowboarding, and pique the interest of many in the world of professional action sports. At just 7 years old, Guseli began to spend the Aussie summer training with esteemed snowboarding coach, Mike Lund, in the snowfields of Vermont, USA. A long way from home, and facing great pressure and expectations at a very young age, you could forgive Valentino for being uncomfortable, but on a snowboard this young man is as comfortable as anyone in the world, and it didn't take long before the sport began to take notice.
When Valentino was 11 he became the youngest snowboarder ever to succesfully land a double backflip, and soon elite competition came calling. The most impressive acclompishment of all, his triump at the 2019 US Open Junior Jam, held on the iconic slopes of Vail, Colorado. Up against a field consisting of the best of the best; the most talented young snowboarders in the world, Valentino scored an extroadinary 96.99 points, winning the Gold medal with a 4 point buffer to his closest rival. Now it's 3 years later, an Valentino has well and truly established himself as one of the best half-pipe snowboarders in the world, and 2022 has been his best year yet. He's achieved a high finish of 5th place in a World Cup event in Laax, Switzerland, and came 6th in the half-pipe at the Winter X-Games in Aspen, widely considered the biggest competition in snowboarding outside of the Winter Olympics. With a resume like that, it's easy to forget that the kid is only 16 years old, but the journey to Olympic stardom hasn't taken Valentino away from his roots or his community.

It Takes a Village
When Valentino competes for gold in the Men's Snowboard Halfpipe, he'll have the voices of a town behind him. While the summer months now take Guseli north to chase the snow and train, in winter the 16 year old still calls Dalmeny home, and the support for him in his hometown is truly immense. There'll be a watch party at Dalmeny's Big Niles Brewing Co, where a community of friends and supporters who weren't able to travel to China will gather to cheer on Australia's youngest Olympic star in the biggest moment of his career yet. In fact, on the 11th of February when the big show goes down, don't be surprised to see the entirety of Dalmeny proudly sporting T-shirts supporting Valentino.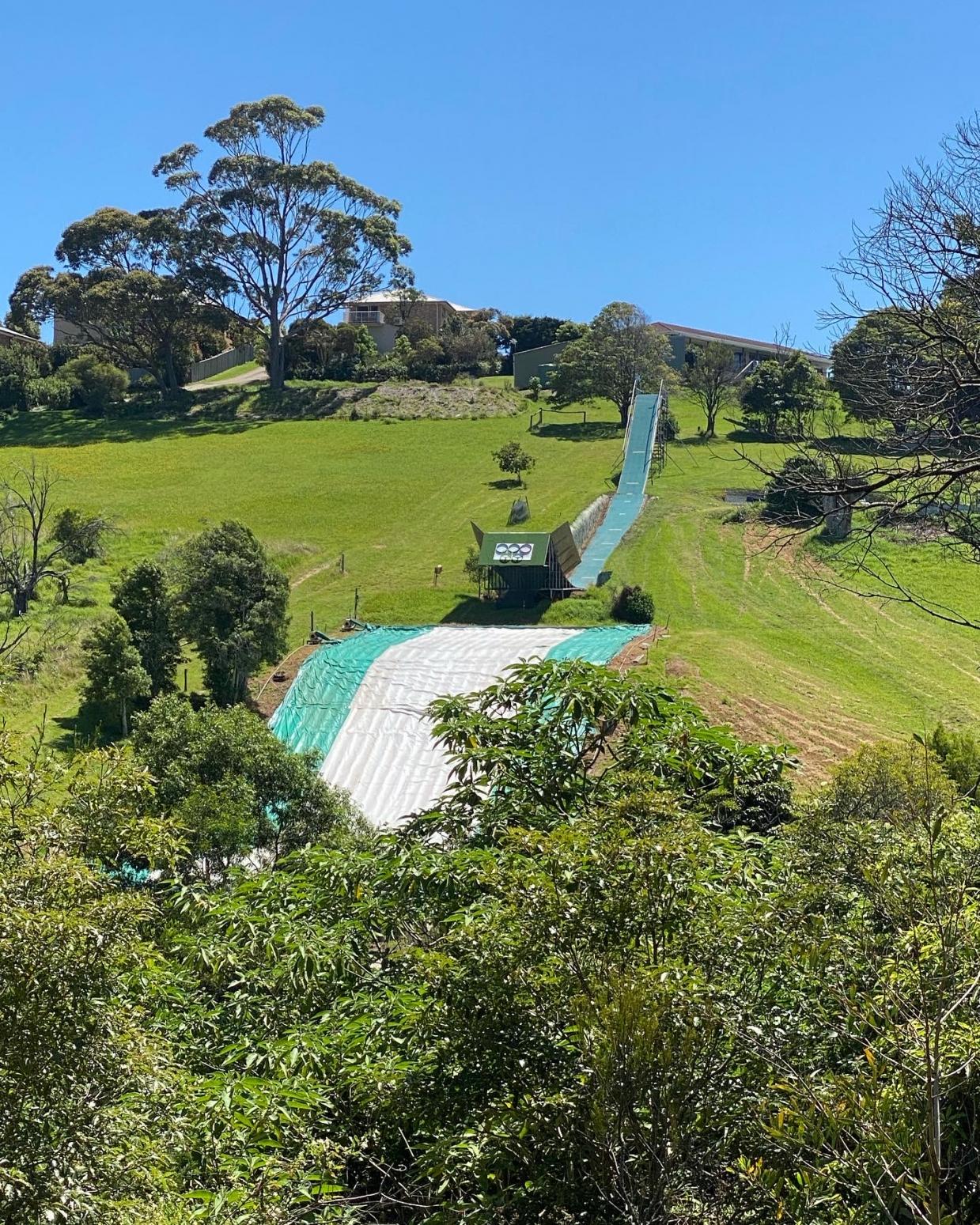 The Guseli's new practise Big Air jump in Dalmeny
Ahead of these Olympics, Valentino and his family have made his home a place where he can train and progress in his Big Air game. On Dalmeny Drive, in neighbouring Kianga, they've constructed an Olympic standard Big Air jump, with no snow needed. In fact, the slope and takeoff are built from a miraculous material known as Enoki, for its resemblence to the Enoki mushroom, which is used around the world for dry ski slopes, using ball bearing tips to keep the board moving. The landing is an enourmous airbag, made with Chinese technology that has been used for the likes of stunt men jumping off the building, employing two seperate bags at different level of inflation in order to better cusion hard landings. It's stuff like this that makes it very clear, it takes a village to raise an Olympian, and Valentino Guseli is representing his community and the South Coast of NSW proudly and with flair and talent.
For further information
Valentino's Olympic final will be broadcast live on 7 and 7plus from 12:30 pm AEST on the 11th of February. Tune in to support regional Australia's newest Olympic star.,