An auburn sky over Jacob's Creek in the Barossa Valley. Image credit: Jacob's Creek
The Barossa Valley: The Wine Capital of South Australia
The Barossa Valley is one of South Australia's must-visits; a sprawling and spectacular valley in the shadow of the Adelaide Hills and the Barossa Range, this famous region is abundant with auburn colours, pleasant rolling hillsides, and all the charm and history befitting of one of Australia's most popular wine destinations. The valley has a seemingly endless roster of vineyards and wineries, ranging from boutique family farms to some of Australia's most widely circulated labels, but for all the variety there is a common atmosphere that defines a Barossa vineyard; striking rows of vines glistening in the summer sun, the natural beauty of the South Australian countryside, and the passion for great tasting wine that draws so many to the Barossa Valley. That said, there's far more than just wine to try in this picturesque region. The twin towns of Tanunda and Nuriootpa, right at the centre of the valley, are home to all kinds a wide variety of high end restaurants and delicious local cafes to satisfy your inner foodie. In the rolling hills surrounding, truly outstanding hotels and getaway accomodations that you'll want to immerse yourself in. No matter where you choose to explore, the Barossa Valley is sure to a deliver a memorable and relaxing wine holiday.
The best of vineyards in the Barossa Valley, South Australia
Jacob's Creek, in the heart of Barossa, is one of Australia's most beloved and popular vineyards and wine labels. Their story traces back to the year 1847 when an immigrant named Johann Stamp from the German state of Bavaria planted grapeseeds on the banks of a narrow creek that descends from the Barossa Ranges. Soon the vines were flourishing, and Stamp saw the opportunity to found his own company; Orlando Wines, and name their flagship label after the creek that started it all; and Jacob's Creek was born. Today they are an everpresent staple of Australia's bottleshops and bars, and their vast range of lovingly grown and expertly fermented varieties truly capture what makes the Barossa Valley's wine so special and sought after.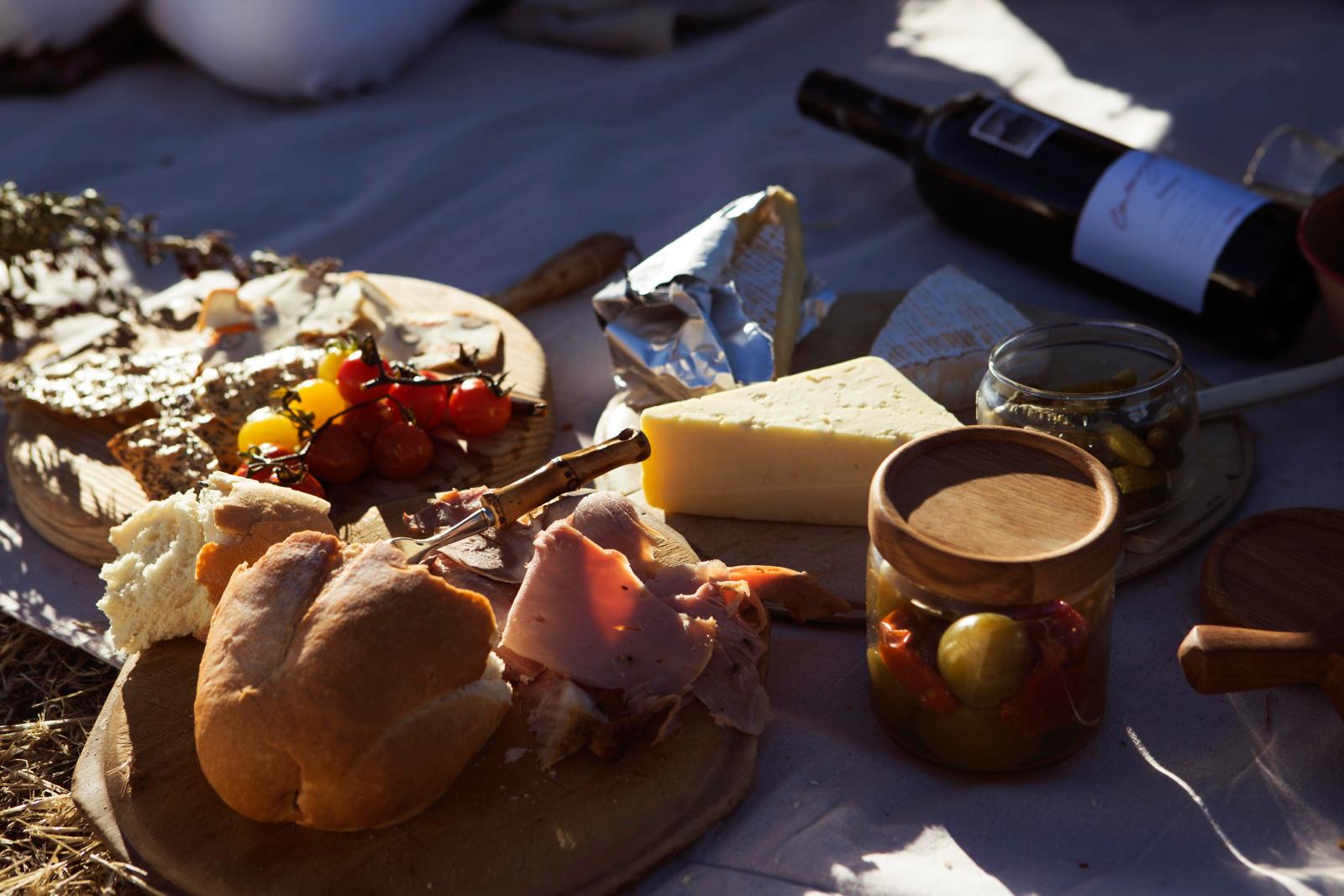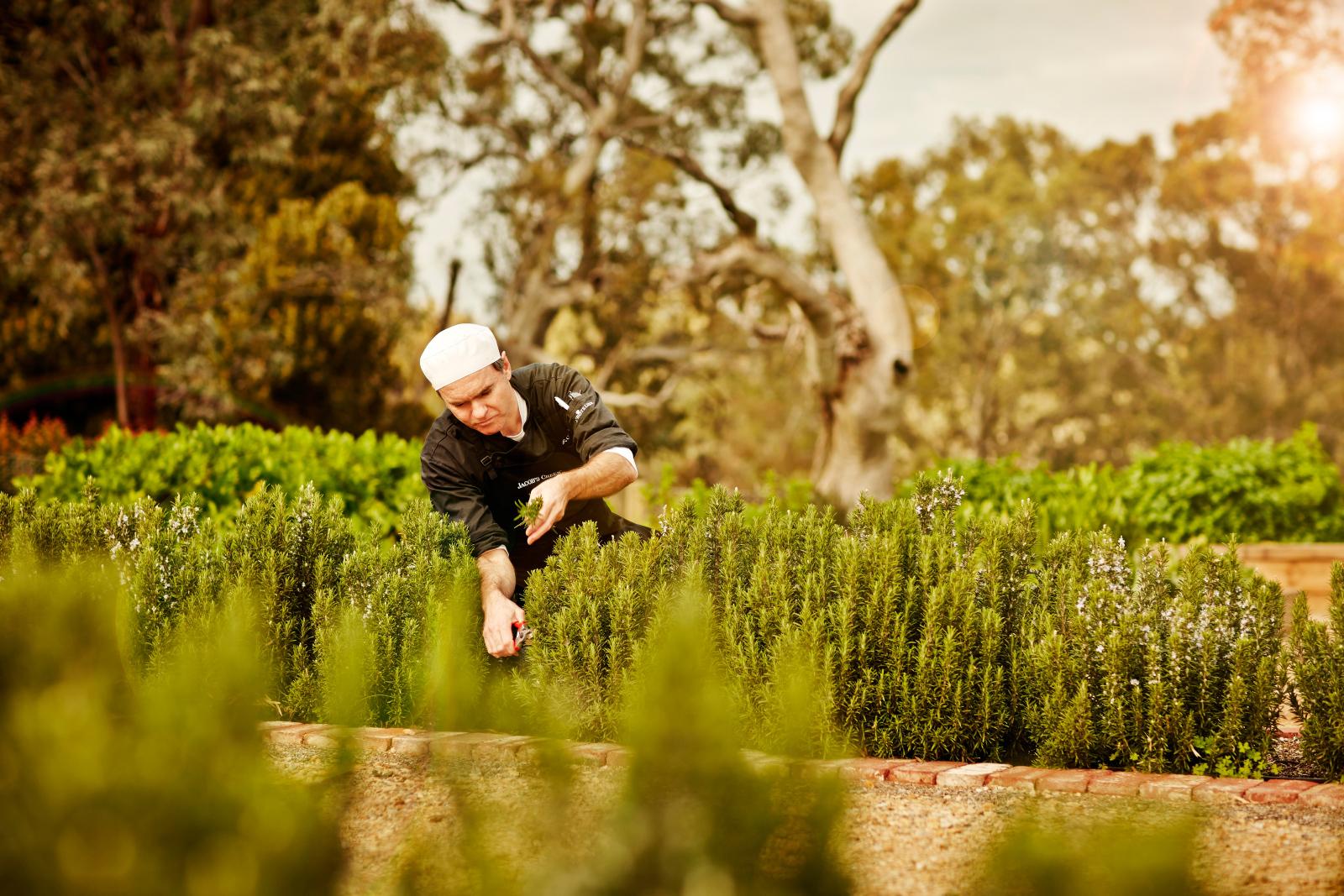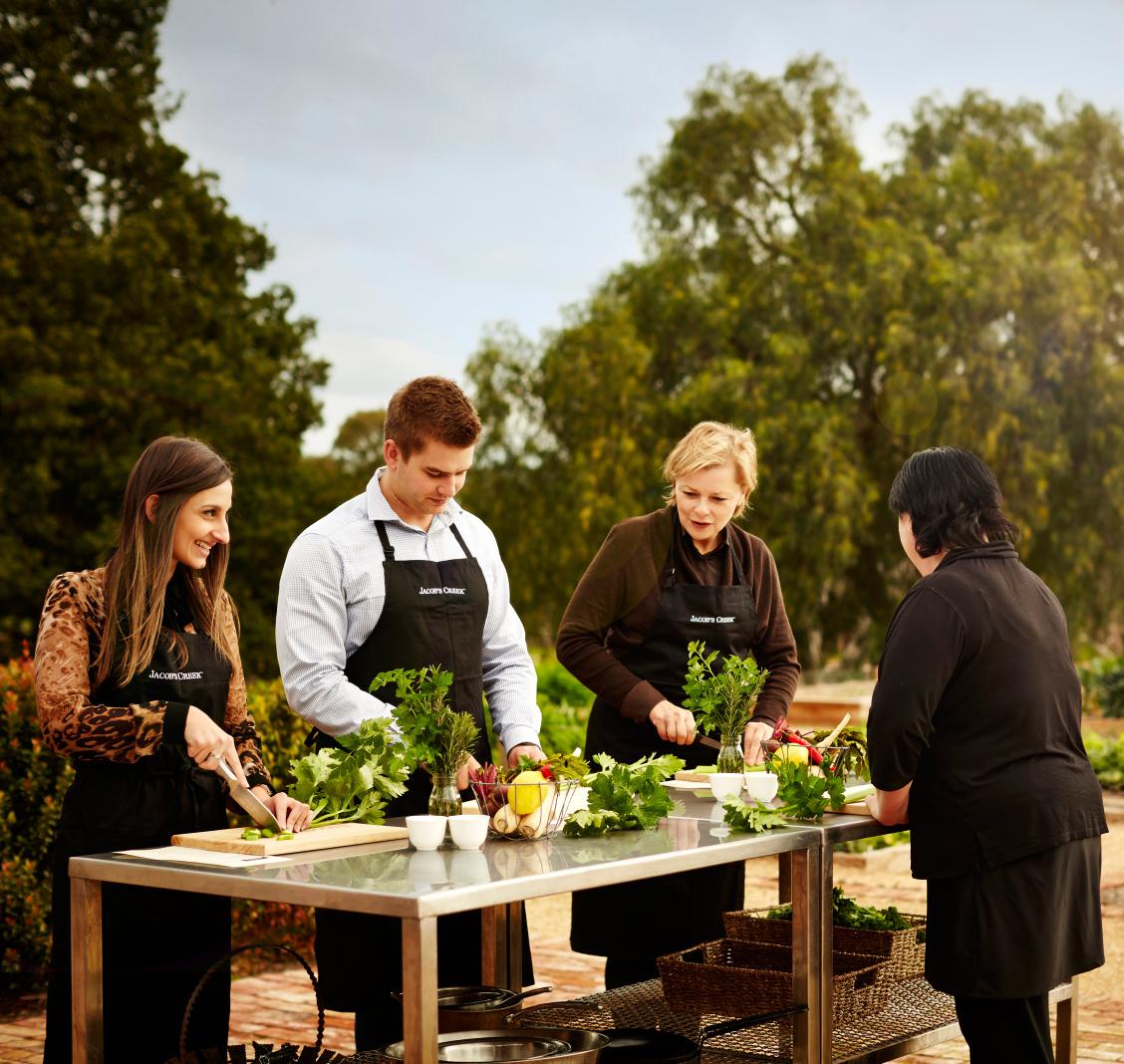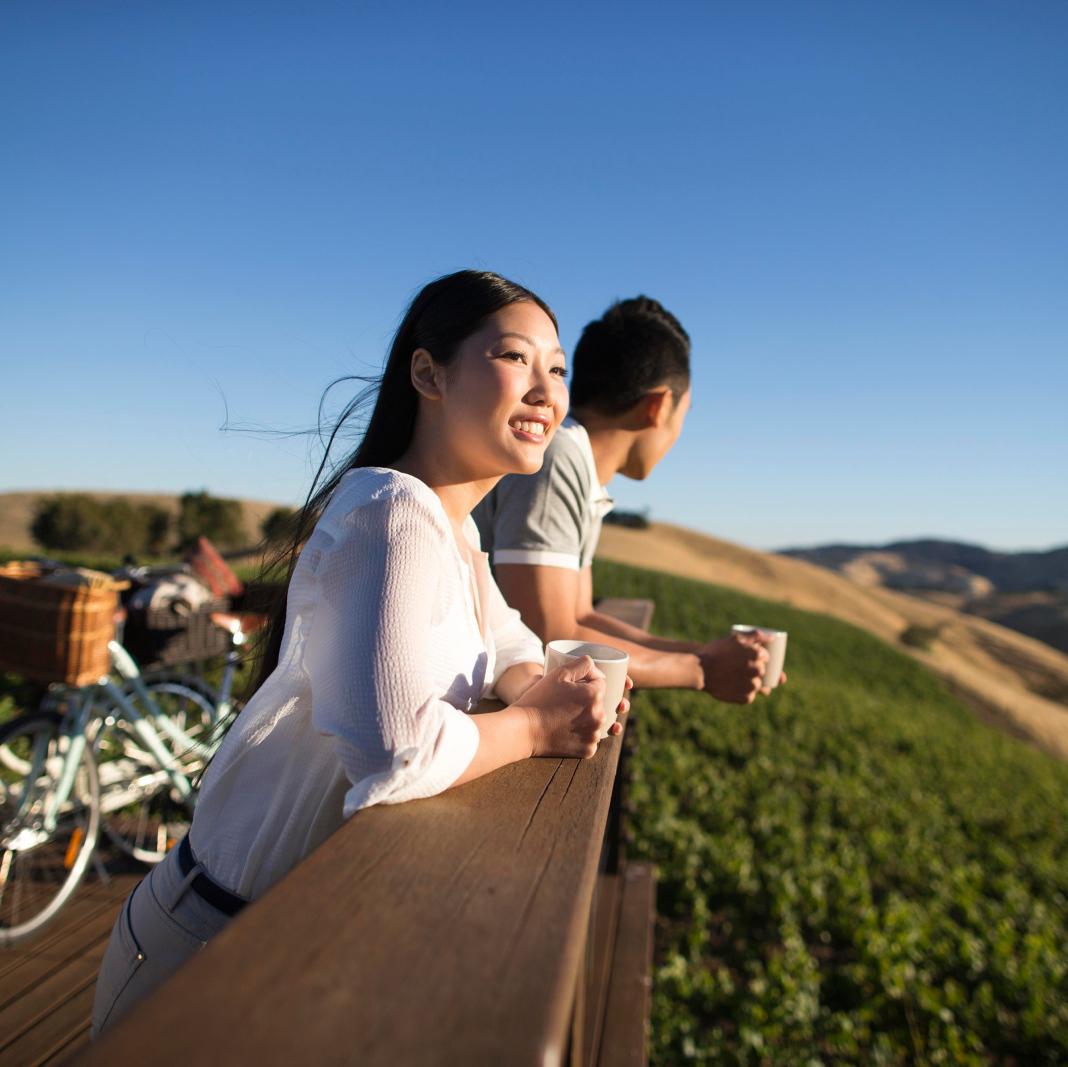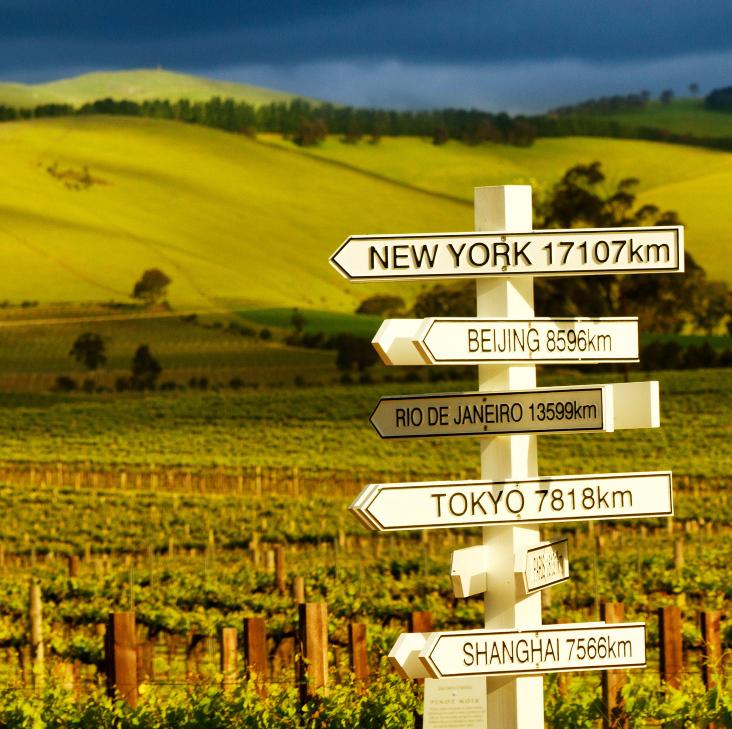 Stunning Barossa scenery and culture at Jacob's Creek. Image credit: Tourism Australia & Jacob's Creek
Jacob's Creek remains among the most enticing vineyards to visit in the Barossa Valley, and offers a range of experiences and packages that delve into both the beautiful and expansive grounds and grape fields at Jacob's Creek, and the wines that they produce. Come down and enter a Jacob's Creek Tasting Experience for as little as $5 per person and try some of the world class whites that the vineyard is famous for, including the popular Cool Harvest range, or upgrade to the Double Barrel Experience and try the entire lineup of lovingly crafted and perfectly aged Double Barrel wines, including their signature Shiraz and Cabernet Sauvignon. If it's the great outdoors that draws you to the Barossa Valley the most, book a picnic in the summer sun, complete with a basket of food sourced from local producers, and a few bottles of Jacob's Creek right from the source. There are picnic packages for couples, families, and large groups, and you get to explore the grounds of the vineyard and choose your favourite spot to settle in with a blanket.
Saltram Wines, just outside Angaston, is one of the oldest and most acclaimed local wineries in the Barossa Valley, and their outstanding restaurant, Salter's Kitchen, has drawn praise from all over as perhaps the best dining experience in the region. This historic vineyard was first established in 1859, when Englishman William Salter and his son Edward began to clear 10 acres of land for the planting of Shiraz vines on his newly purchased property, and three years later they began selling their first vintage under the Saltram Wines label. Ever since, the winery has been one of the Barossa Valley's best destinations, and a label known across the country as a symbol of tradition and excellence. Speaking of excellence, if you're after a gourmet meal amongst the vineyards, look no further than Salter's Kitchen. Saltram's world class restaurant is a true culinary delight, helmed by Head Chef Scott Lidell who has instituted a set menu of lovingly cooked and exquisite classic dishes, and a seasonal a la carte menu that makes the most of the local Barossa produce. All this gourmet fair is perfectly paired with Saltram's range of delicious wines. With bookings often full up, this is one Barossa Valley exeperience you won't want to pass up.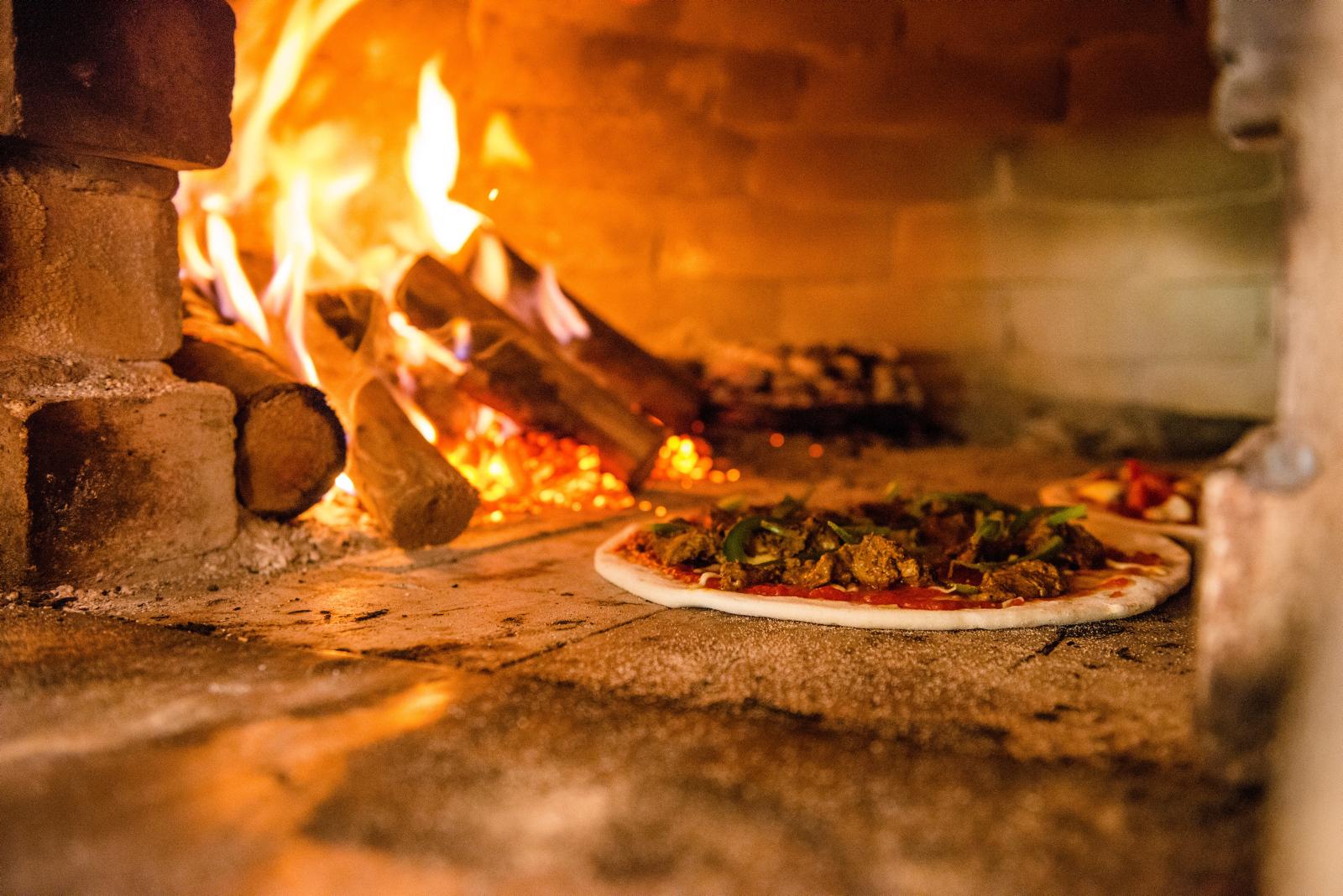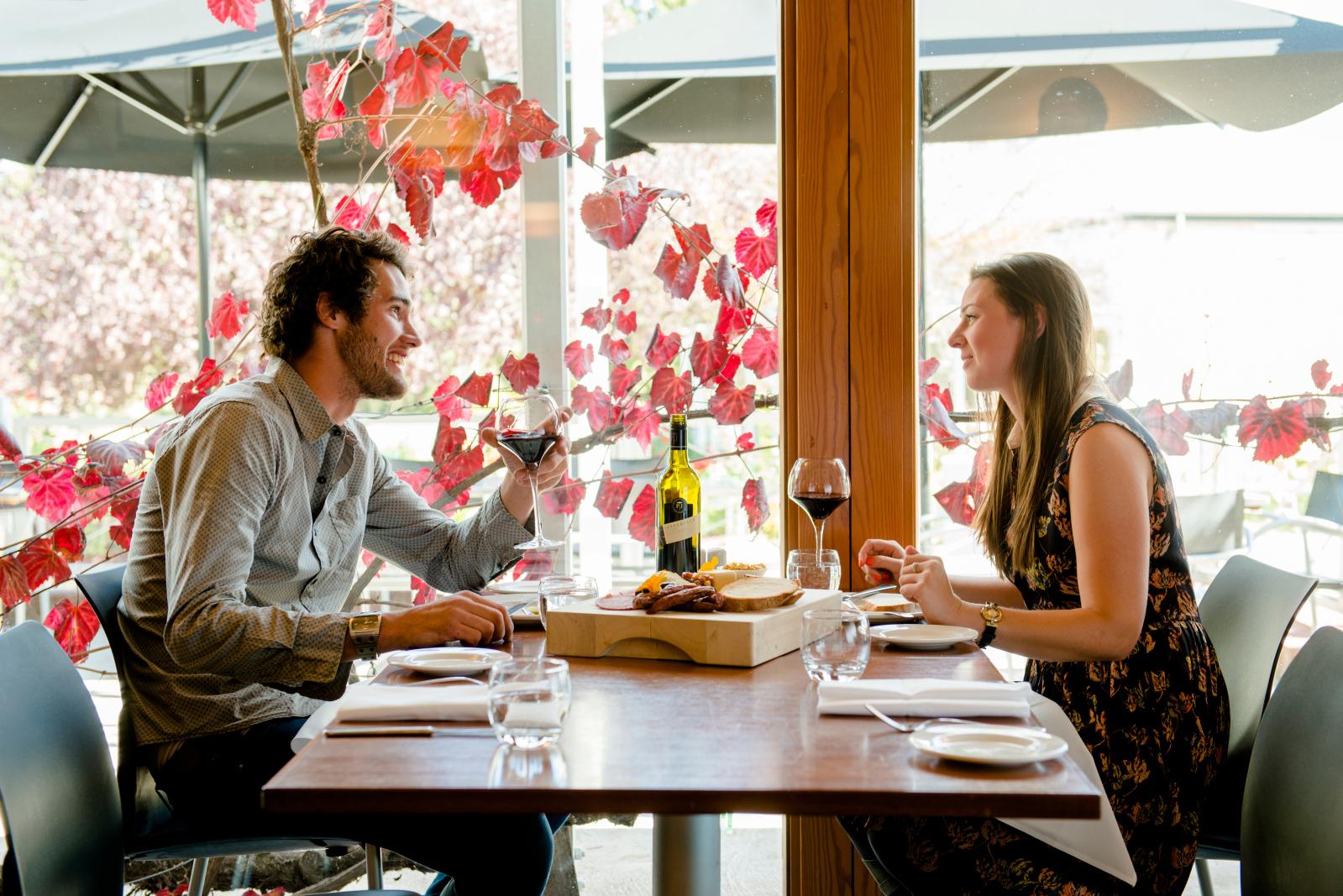 Salter's Kitchen at Saltram Wines. Image credit: South Australian Tourism Commision & Sven Kovac
Hotels and hideaways in the Barossa Valley, South Australia
The Barossa Valley is full of wonderful places to stay, from the truly grand to the charmingly grounded, and everything inbetween. It can be hard to know what to choose from this plethora of enticing options, so GoRegional is here to help with our top picks for accomodation in the region, starting with the Novotel Barossa Valley Resort. This sprawling and modern hotel is perfect for a relaxing weekend away. It's located handily near Jacob's Creek Winery in Rowland's Flat, and the complex's 140 spacious rooms service all kinds of guests looking to soak up the Barossa Valley atmosphere. There's a scenic pool that's made for keeping chill in the summer sun, complete with BBQ facilities and a seasonal poolside bar to make the most of good weather. Surrounding this are spades of rolling lawns offering picture perfect picnic spots with stunning vistas of the valley surrounds, and when it's time to retire at the end of the day, grab a gourmet bite at the delicious Cellar Kitchen restaurant where local produce is always the star of the show. Perhaps the most impressive feature at the Novotel Barossa Valley Resort is the Tanunda Pines Golf Club, just across the road from the main entrance. The premier golf course in the Barossa Valley, this beautiful and beloved facility offers 18 holes of world class course design and stunning surrounds.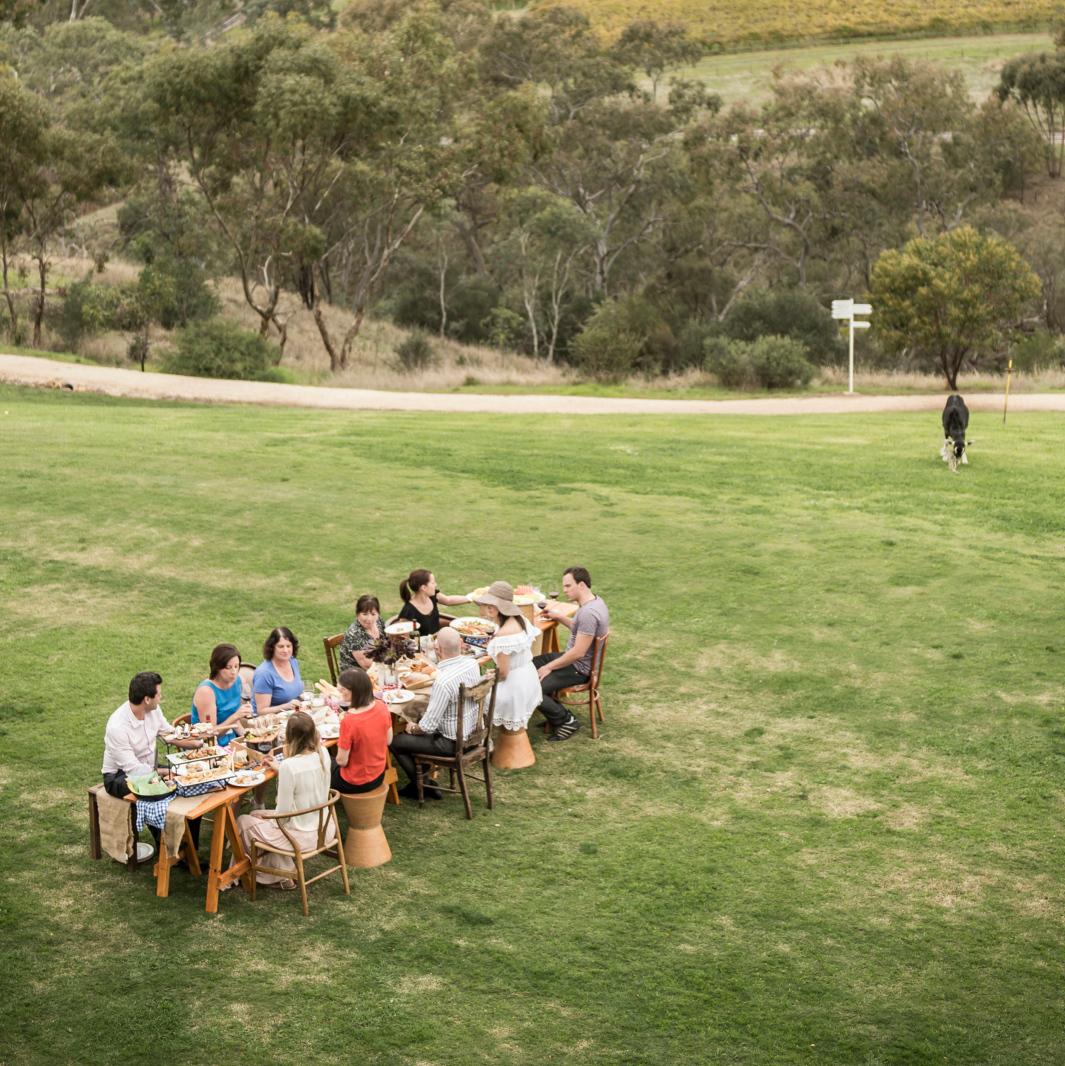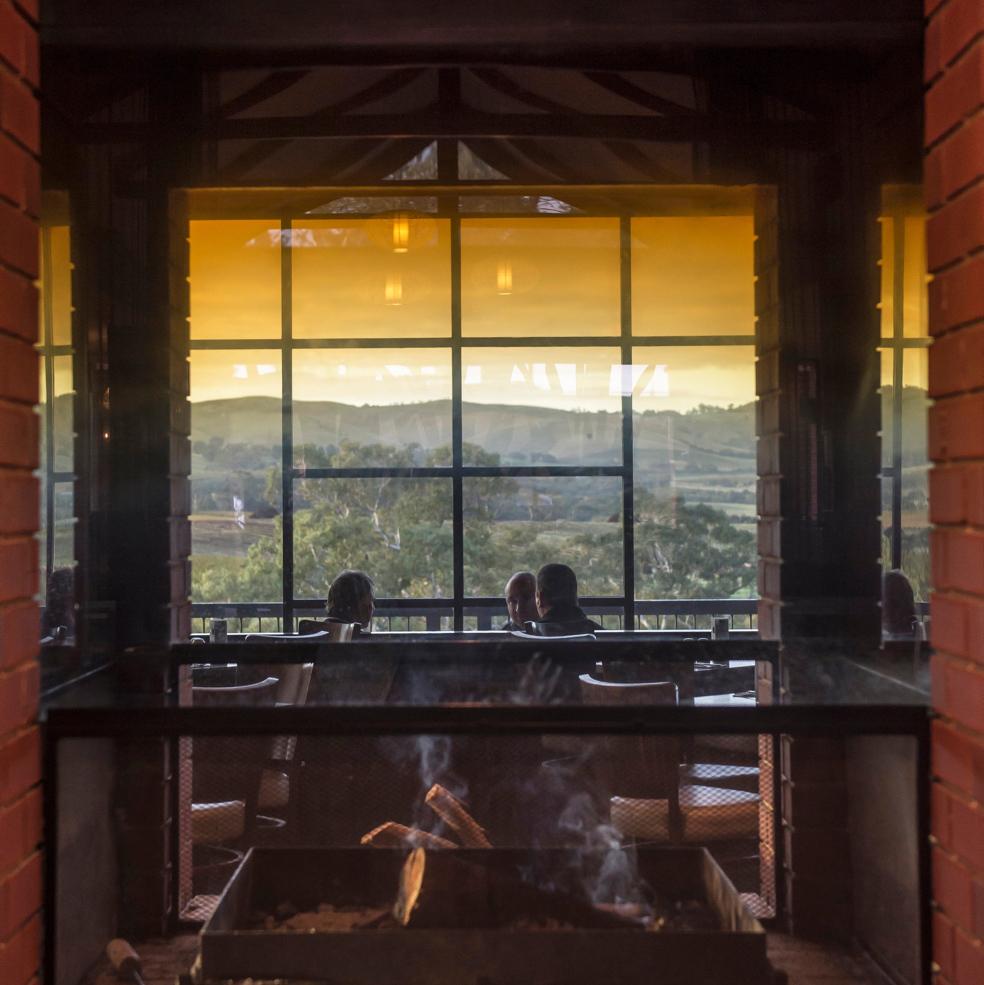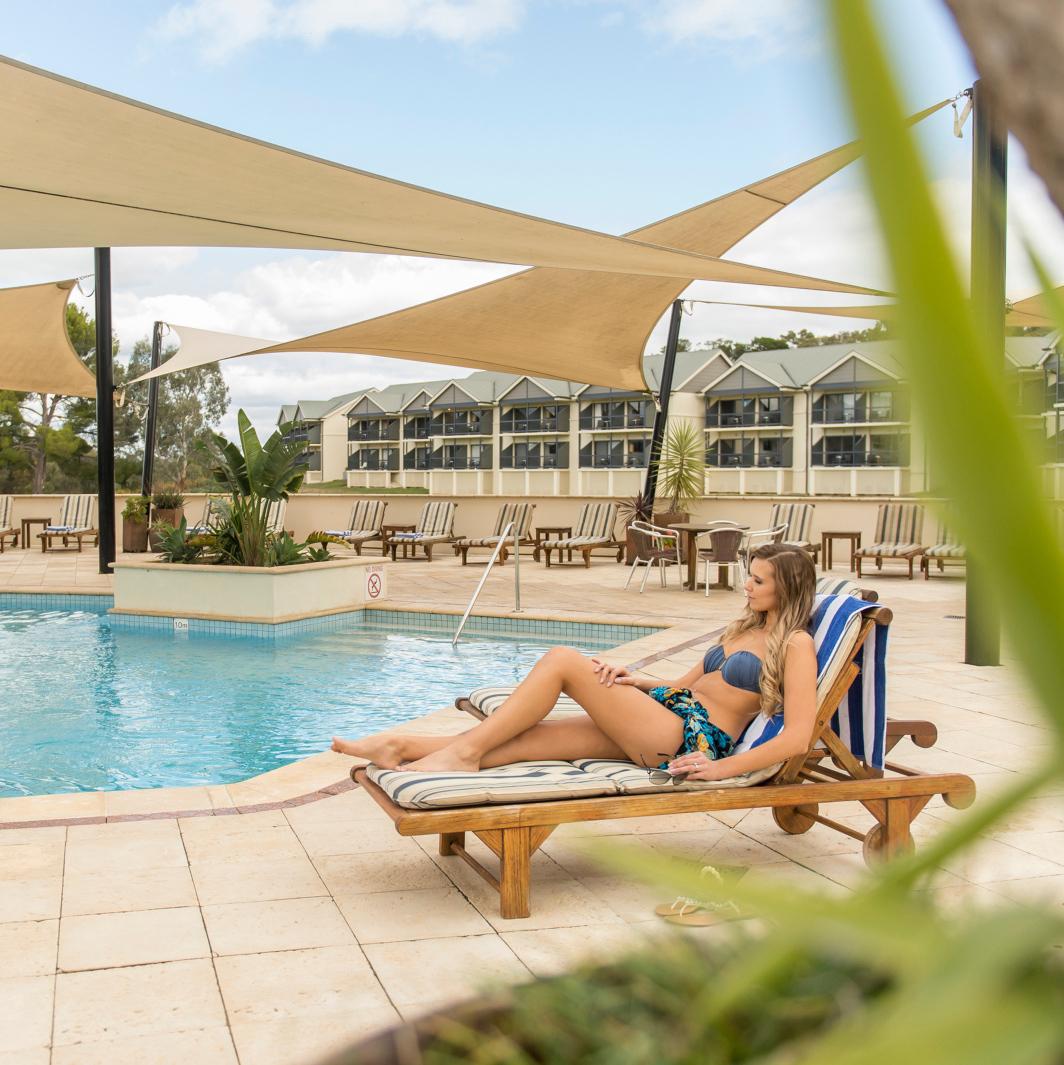 Just north of Tanunda lies one of the Barossa Valley most historic and striking buildings; the Barossa House. This stately home built in the early 1920s spent most of its 100 years as a personal residence, but today it is among the most sought after bed and breakfast's in South Australia for its rich history and stunning red brick structure. Not only that, but it could hardly be more perfectly located in the heart of the Barossa. From it's spot on Barossa Valley Way, its walking distance to the valleys two largest towns; Nuriootpa and Tanunda, and with so much wine, food, and stunning scenery packed around and inbetween, the Barossa House is an ideal gateway to exploring all that the region has to offer. There's even bicycles available for rent to help kickstart your adventures, and when you settle in for the night there's plenty of luxury to speak of, as the airconditioned 3 bedroom provides free wifi as well as a large flat screen TV. If you're looking for a quiet weekend getaway, or just aching to put your feet up and enjoy good wine and food, look no further than the Barossa House.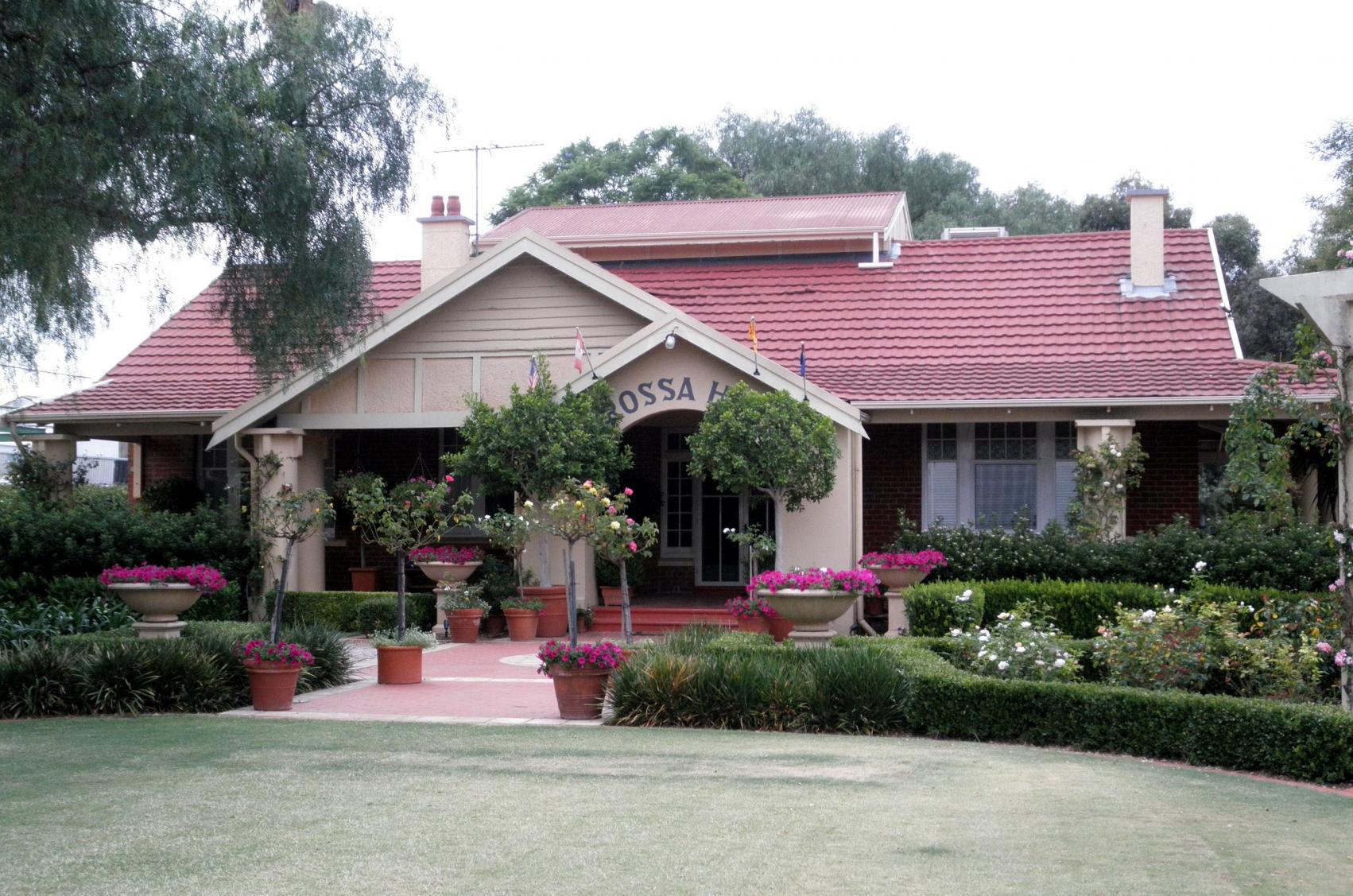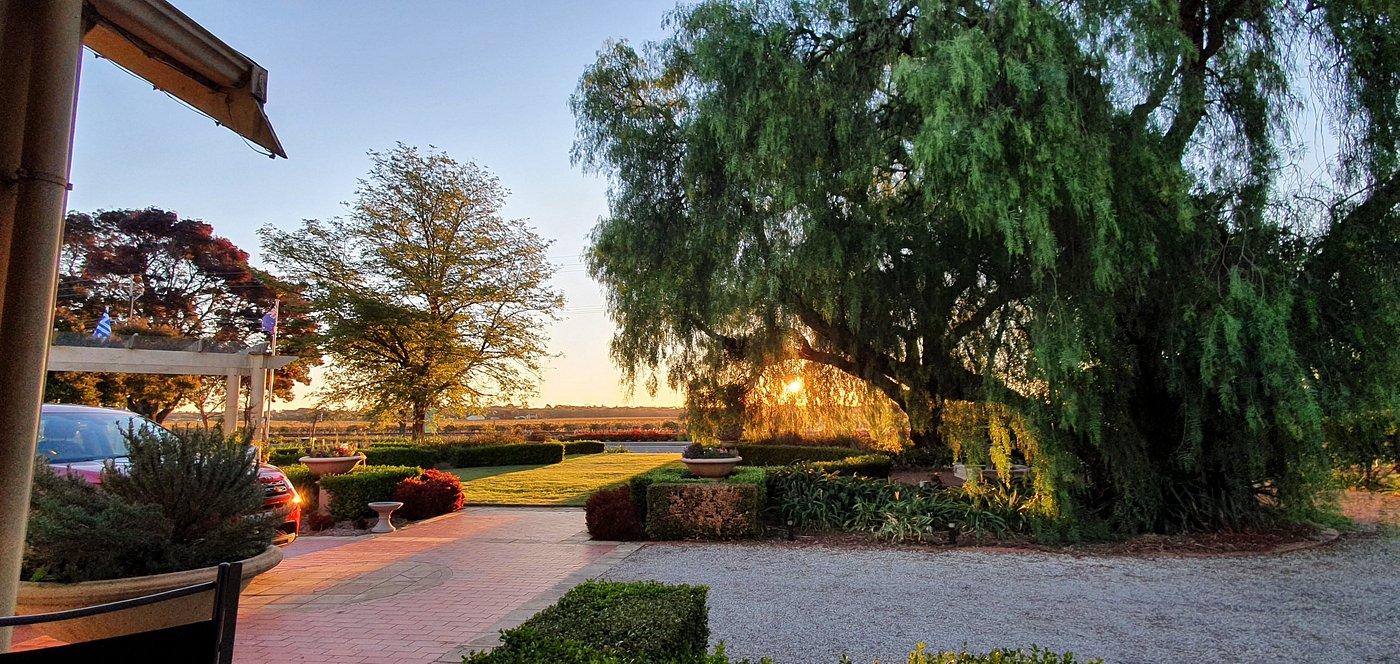 The historic grounds of the Barossa House. Image credit: The Barossa House