Gorgeous coastline of Phillip Island. Image credit: Visit Victoria
A new home awaits
Victoria's Bass Coast is home to a spirited community and has the perfect picturesque scenery of unspoiled coastlines and rugged, rural hinterlands. Situated in the Gippsland region, only a two-hour drive south-east of Melbourne, it has become a popular holiday destination. Its fairy-tale feel allows you to escape to rolling hills, quaint villages, bustling holiday towns and incredible surf breaks.
The Bass Coast, VIC has a growing population and is one of the fastest growth areas in regional Victoria. It has a population of approximately 36,000, however in peak season the population swells to around 80,000. Tourists are attracted to the many experiences and natural attractions on offer. Events throughout the year also attract major crowds and the communities love it, like the renowned Penguin Parade and the Australian Motorcycle Grand Prix. Whether its a day trip, a longer trip or if you are here to stay, Bass Coast leaves everyone feeling part of a welcoming community. Bass Coast is the ultimate place to raise a family in a friendly regional community, experience a true rural lifestyle by the beach.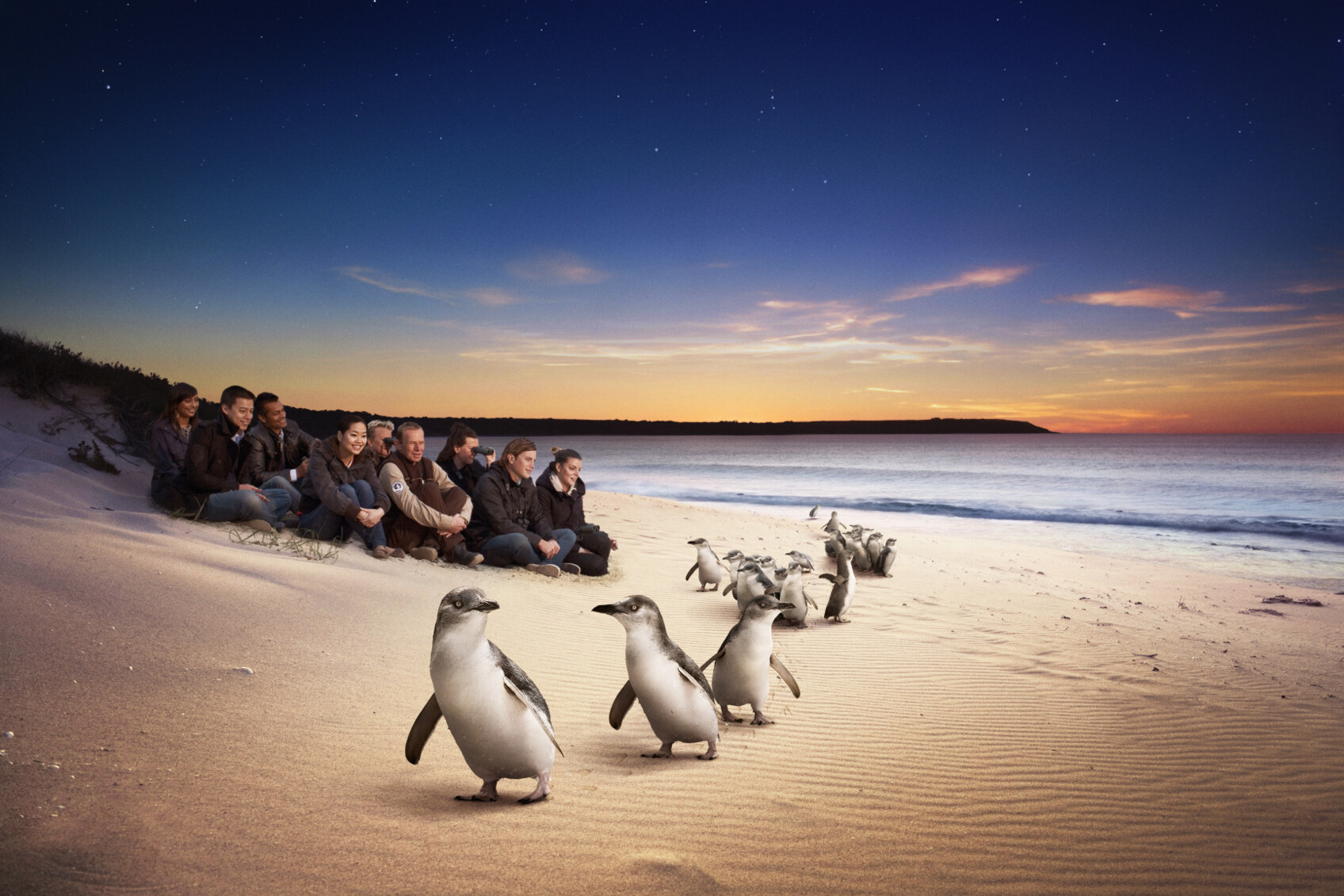 Ultimate penguin tour at Phillip Island. Image credit: Visit Victoria
Agriculture and Industry in the Bass Coast, VIC
Bass Coast, VIC boasts successful agribusiness and service industries, with plenty of opportunity for new businesses to thrive. Steady economic growth combined with a growing population means there is a high demand for skilled trades people and service industry workers. The main industries include construction, manufacturing, tourism, retail, health care, agriculture and education. Agriculture is highly prosperous in Bass Coast, with dairy and beef being the two primary agricultural activities. Agricultural production is concentrated mainly in the hinterland region, with some of the most viable agricultural soils for food production in Victoria. Philip Island and Inverloch focus mainly on tourism. Overall, Bass Coast's gorgeous rural landscape, agricultural produce and farm experiences are why so many come to visit the region annually.
Local Culture and Activities in Bass Coast, VIC
Fully embrace the spectacular coastlines, serene bliss of the wilderness areas, scenic hinterland and laid back lifestyle. There is plenty to do for the whole family, from adventure activities to wildlife attractions to suit any and every interest.
Here are some of our favourite ways to enjoy the crystal blue water. Take surfing lessons from Offshore Surf School, offering private or group lessons. If surfing doesn't interest you they also provide stand up paddle boarding and snorkelling lessons. If you would prefer a more relaxing afternoon, try a cruise instead of having a snooze. Wildlife Coast Cruises has five available cruises showcasing the best of the Bass Coast and Philip Island, from dolphin, whale and seal cruises to romantic sunset cruises. If you are a true adrenaline junkie at heart, Ocean Adventures Phillip Island will make the hairs stand on the back of your neck. For fun, safe water adventures for the family, experience the Cape Woolamai sea caves, granite cliffs and local wildlife from jet boat tours, or if you want to lift the pace try unique private boat tours with customised surf racing. They also offer guided scuba dives or sea scooter snorkel tours, the minimum age being eight. Everyone can have fun!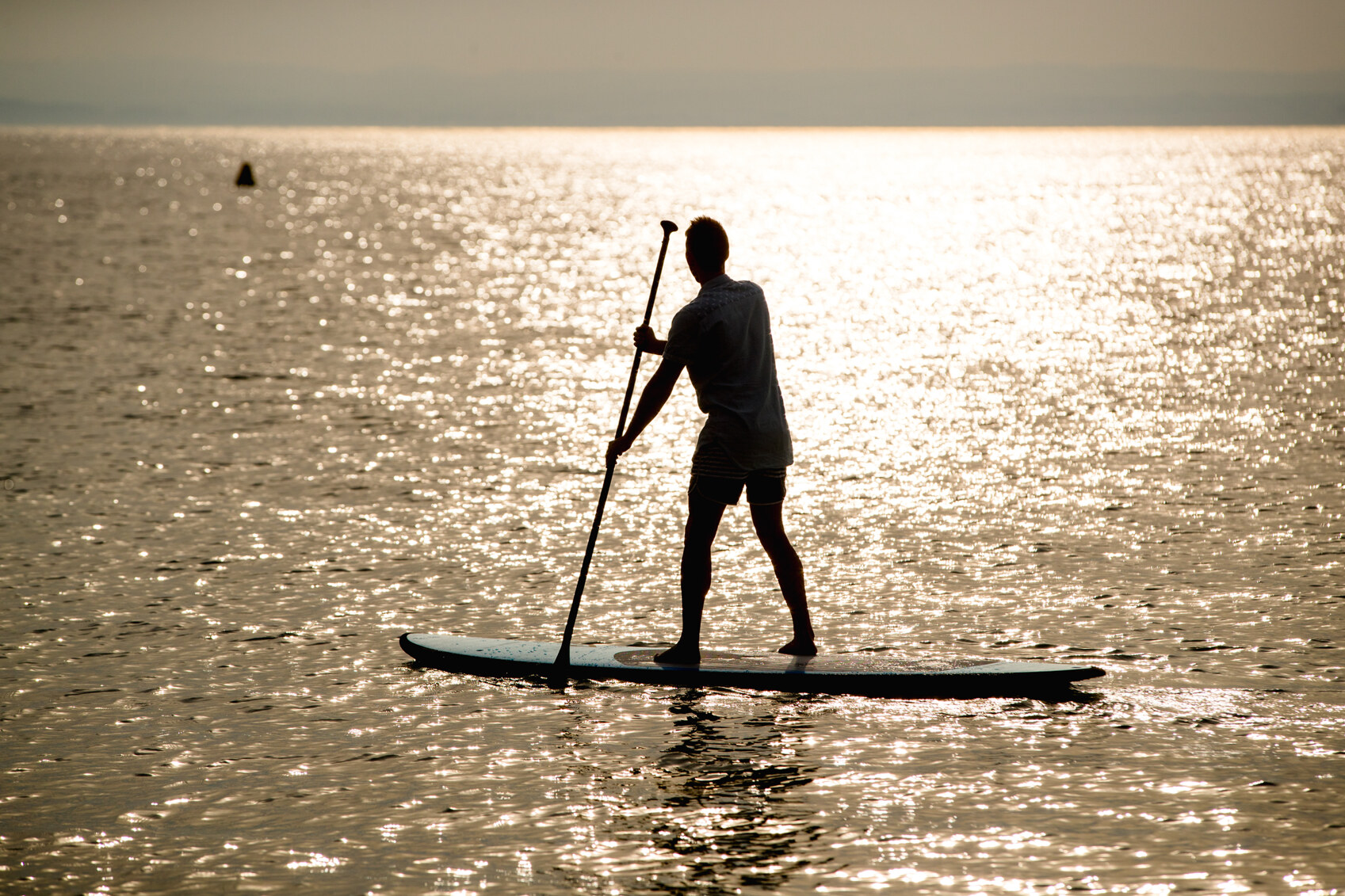 Stand up paddle boarding at Phillip Island. Image credit: Visit Victoria
Time for a stretch of the legs to experience the extraordinary views of the Bass Coast, VIC. Phillip Island and Bass Coast have over 40 different bushwalks, coastal walks and cycling tracks to enjoy. Play eye spy whilst spotting amazing wildlife from rare bird species to koalas to humpback whales! Pack a picnic and explore the coast of Coronet Bay to Corinella, or escape to the highest point of Phillip Island to appreciate spectacular views at the Cape Woolami Walks. Phillip Island Nature Parks showcase many natural sites, such as ocean beaches and bushland. Be sure to check out the Penguin Parade, take a virtual tour at the Antarctic Journey at The Nobbies, have a cuddle with a koala at the Koala Reserve or relax at Churchill Island. There really is so much for the whole family to enjoy.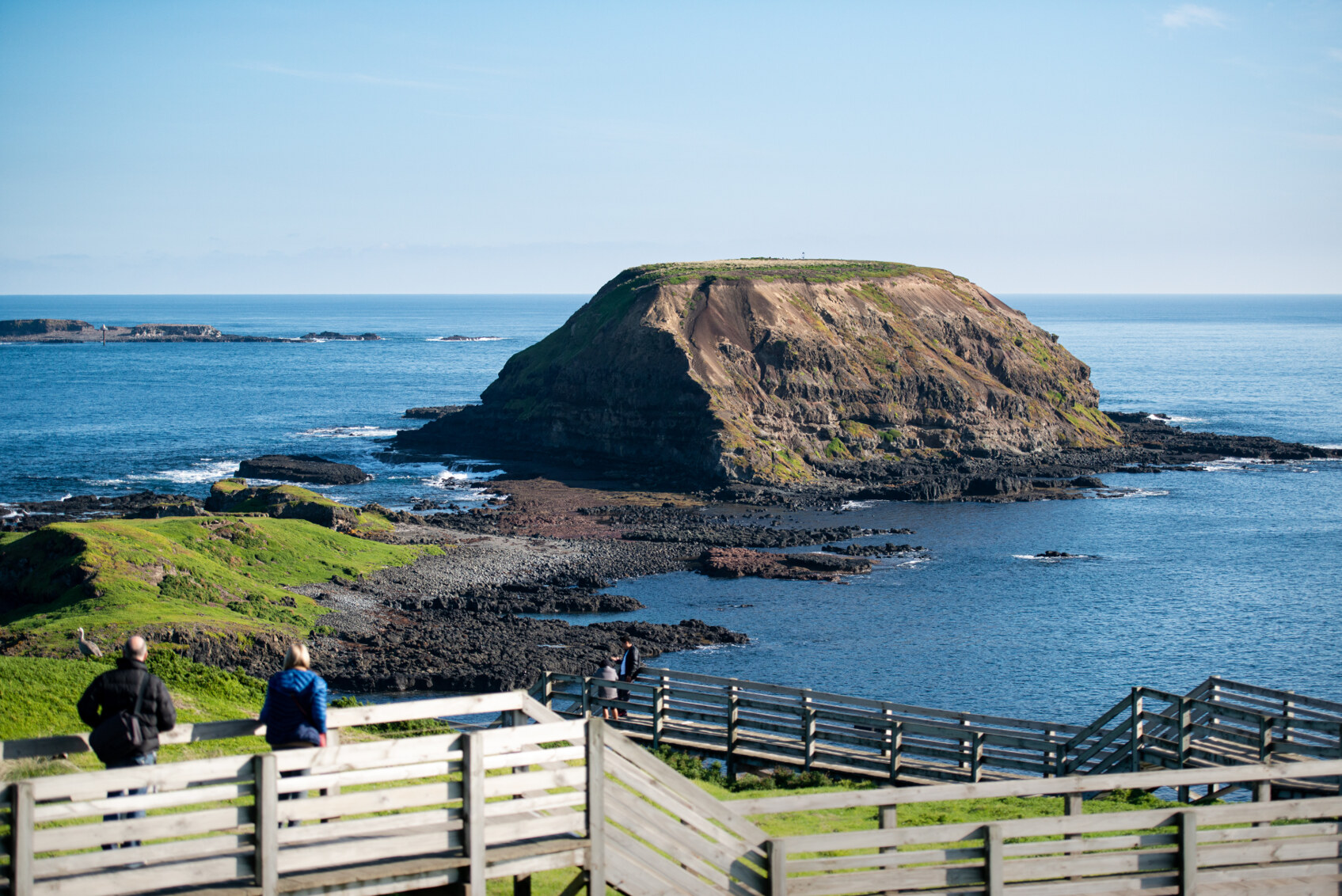 The Knobbies, Phillip Island Nature Reserve walk. Image credit: Visit Victoria
Bass Coast, VIC allows for some true me time, Mum its time for that spa day you were promised last Christmas. Have a relaxing pampering session or refresh with an intensive yoga session! Relax and revitalise at Island Healing, a premium day spa and health sanctuary designed to block out noise, stress and stimulation of the outside world. A little haven inside its own heaven, sounds like the perfect way to end a week. Or satisfy your urge to shop at Salt and Sand Clothing, affordable, versatile and good quality womens' clothing and accessories, a local favourite! A healthy, active lifestyle aligns with the Bass Coast community values with Barefoot Potential Yoga at Philip Island offering a range of yoga classes for all abilities. A beach house converted into a contemporary yoga studio will help to bring balance to both your body and mind. Bass Coast will have you feeling completely refreshed.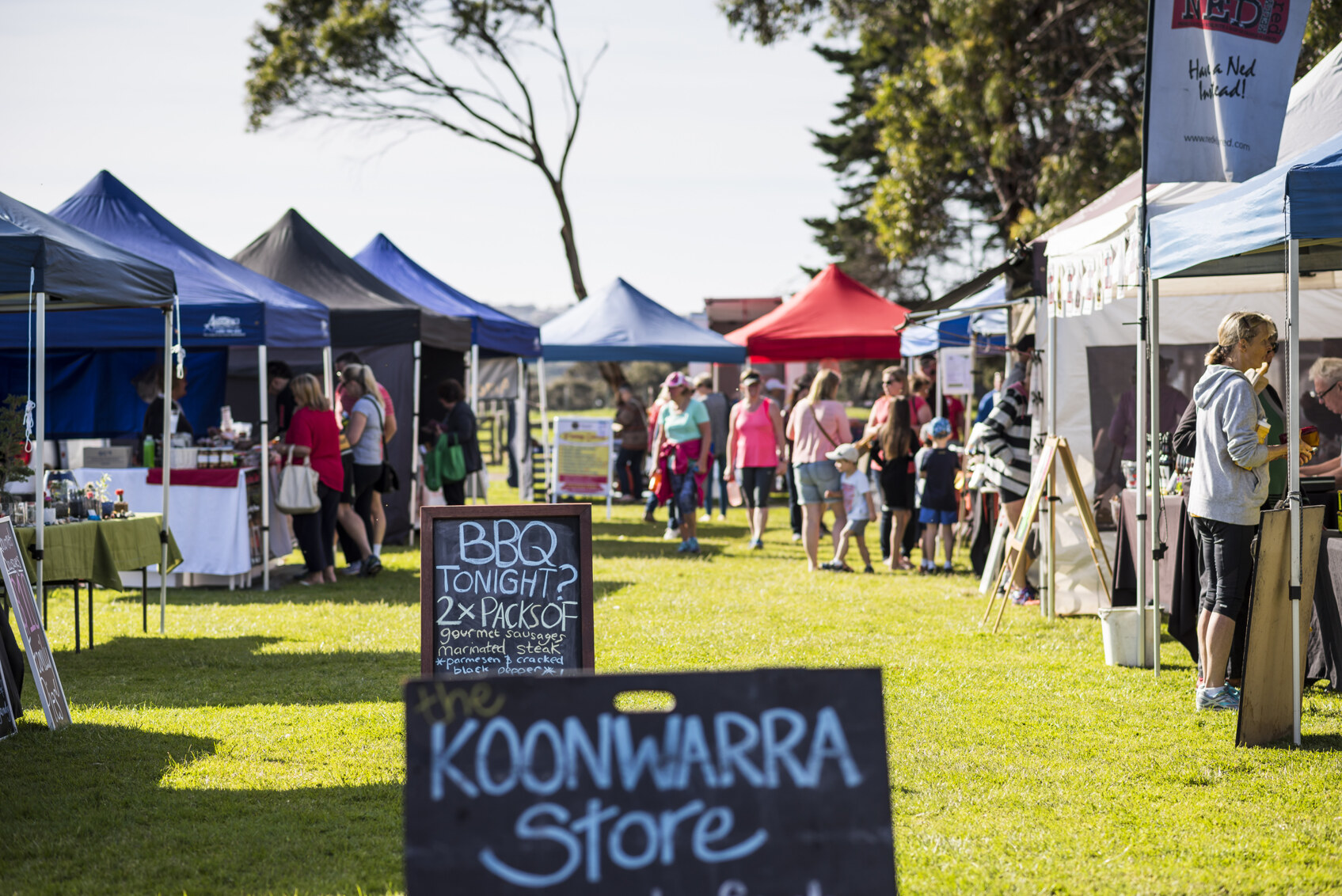 Local shopping on Churchill Island. Image credit: Visit Victoria
Local Amenities in Bass Coast, VIC
Bass Coast, VIC is a great place to raise a family, or settle down with excellent educational and medical facilities. Residents can rest assured as there is plenty of choice when it comes to education with ten primary schools both public and private, along with two high schools. The Chisholm Institute of TAFE offers tertiary study for Bass Coast residents.
Modern, efficient medical infrastructure is available for all residents in Bass Coast. Bass Coast Health is the major public healthcare provider, with an integrated health service providing a range of acute, sub-acute, ancillary medical, aged and ambulatory care service. There are six healthcare facilities across Bass Coast with Wonthaggi Hospital being the main hospital.
As a forward-thinking community Bass Coast prides itself with being environmentally conscious. Their goal is to manage their unique environment in a sustainable way and protect the natural landscape and habitat for future generations to enjoy. Currently 42 kilometres of costal and bushland reserves are under conservation management. Environmental information, education and awareness programs are prevalent in the community, along with Waste management services aligned to State Government legislation and litter and waste education programs for the community. These are just a few of their initiatives, demonstrating how important environmental sustainability is to Bass Coast, which is the only way to ensure these beautiful beaches and wildlife last the test of time.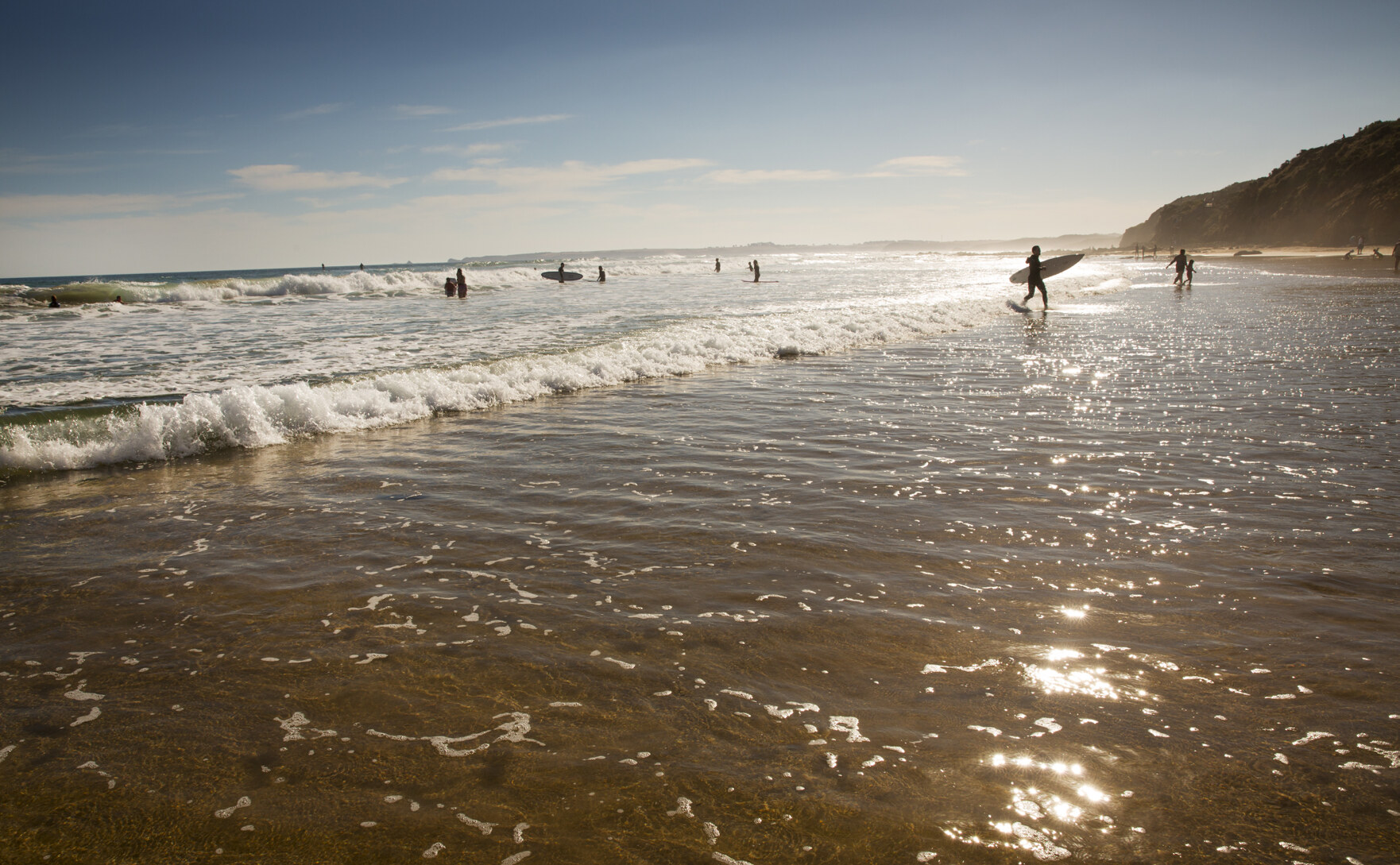 Surfing on the Bass Coast. Image credit: Visit Victoria
---
For further information
If you're interested in visiting or relocating to Bass Coast, find more information on the Bass Coast council website, or contact them at basscoast@basscoast.vic.gov.au or (03) 5671 2211.
---
Real Estate for Sale in Bass Coast, VIC
Discover your new dream home in Bass Coast, VIC. Find Real Estate for Sale below.