Budget-friendly accomodation for your next trip to Torquay
As we approach the end of winter – and hopefully lockdown, too – the number one thing on everyone's mind here in Australia is where to go to get away for a vacation. And after weeks trapped indoors enduring and miserable weather, we're pretty sure the beach will be high on holidayer's lists.
In this age of international travel restrictions, it's the perfect time to take advantage of our magnificent backyard and explore Australia. Australian beaches are renowned worldwide, and bringing together crystaline water, high-energy music festivals, and activities for the whole family, the sunny seaside town of Torquay is the perfect destination.
However, with varying budgets, party sizes, and age groups, trying to find the best option for your holiday accommodation can be tricky. Fear not: this handy guide from the team at Farmbuy can help you figure out some of the best places to stay in Torquay.
Family-friendly stays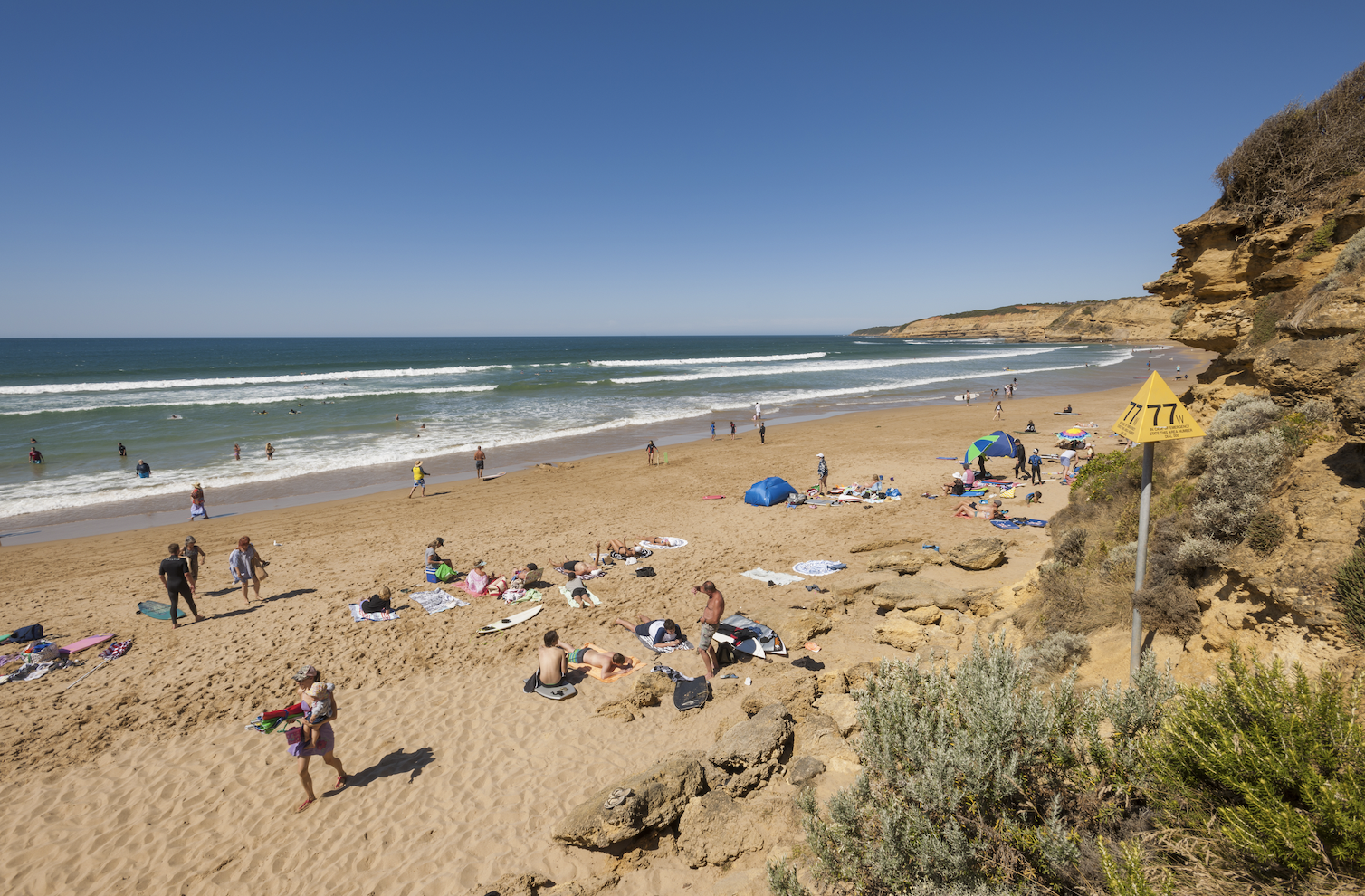 Offering both cabin stays and powered caravan sites, the Torquay Holiday Park is an excellent location for families looking for a quiet, convenient, and well-equipped place to stay in Torquay on a budget. Less than a kilometre away from Torquay Foreshore, Torquay Beach, and the Esplanade, staying here means that all of Torquay is on your doorstep.
You can choose between a studio, two-bedroom, or a three-bedroom unit, giving you flexibility for a comfortable stay. In addition to the clean, spacious, air-conditioned cabins, the holiday park offers free parking, free wifi, and a laundry service. There is also a heated swimming pool, a spa, a mini-golf course, and cricket nets.
This holiday park is particularly family friendly, containing a children's playground and a game room that functions as a general recreation room. Kids also have the option to take part in daily activities like pancake making and movie nights, making it the perfect place for parents to have their own leisure time and still entertain the kids.
Nestled between the Torquay and Jan Juc beaches, the RACV Torquay Resort is a luxurious accommodation set on an expansive golf course with spectacular ocean views and direct beach access, bringing together a range of facilities that allows for a comfortable family-friendly stay.
Aside from access to the golf course and the beach, guests can enjoy the fitness centre, massage rooms, and heated pool to maximise relaxation during their stay. With a bar, a restaurant, and a café, there's always variety to every meal at the resort.
Parents can take advantage of the family rooms and suites in order to ensure that there's enough room for the children too. A built-in indoor play area ensures that kids always have a place to play, and the special kids' menus available in resort eateries guarantee a great experience for children at the resort too.
Pet-friendly stays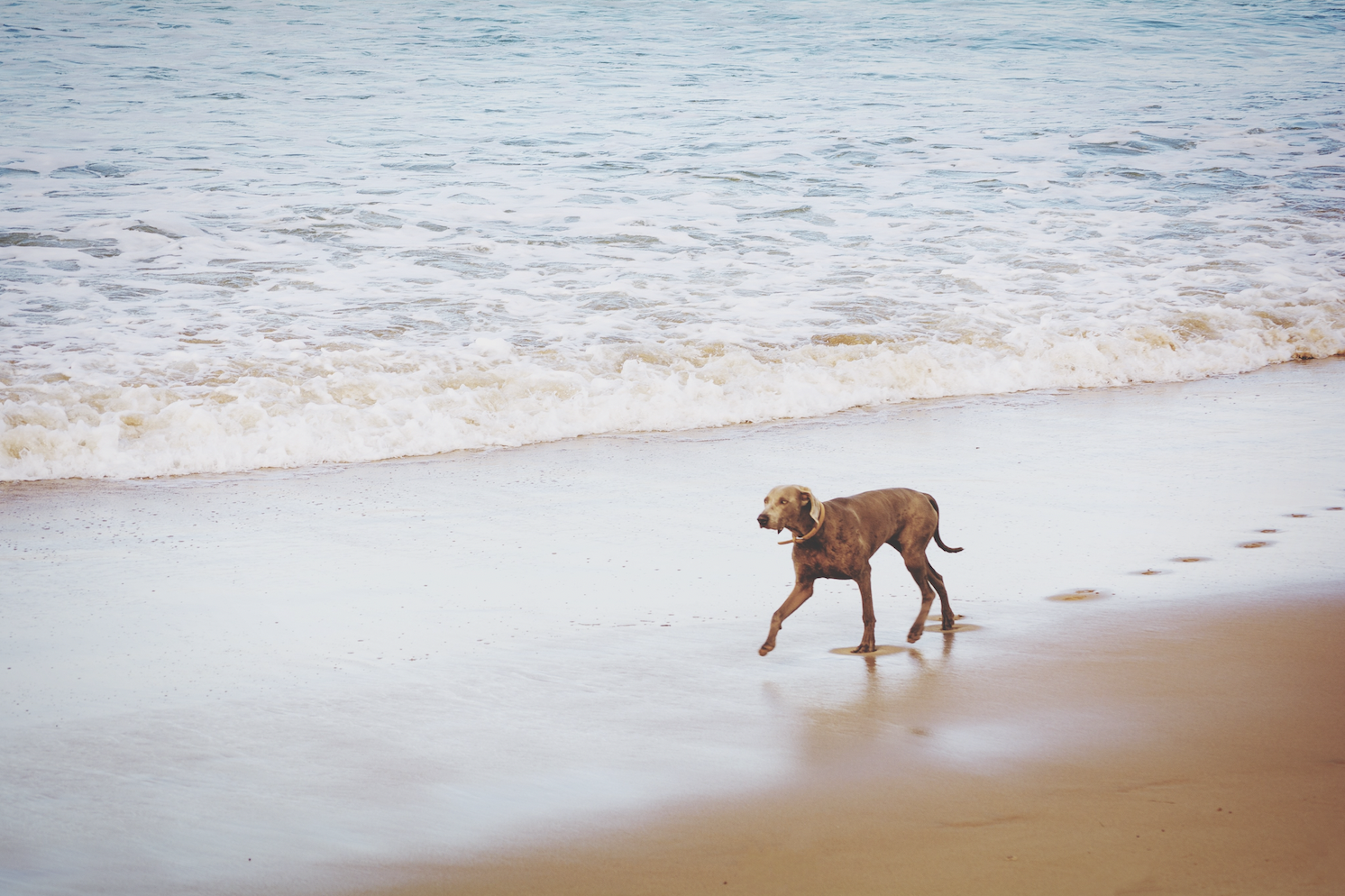 Bells Estate Great Ocean Road Cottages
Just 8 minutes from Bells Beach and 6 minutes from Jan Juc Beach by car, this picturesque accommodation offers multiple villas and cottages fitted out to ensure maximum comfort during your visit to Torquay. Staying here means enjoying the tranquillity of a quiet country town without missing out on time at the beach.
All of the villas have a private entrance and are air-conditioned, and each contains a fully equipped kitchen, a lounge area with a flat-screen TV, and an indoor pool. Guests at Bells Estate Great Ocean Road Cottages can also benefit from the free high-speed WiFi, BBQ facilities, and a spa.
Pets are allowed by request at no extra charge. In particular, the Large Two-Bedroom Villa with Garden View is the ideal accommodation for anyone seeking to enjoy their upcoming summer holiday with their pets, as the villa is located on a large, fully fenced block.
If you don't mind the slightly higher price tag, renting a vacation home is one of the best ways you can enjoy travelling with your beloved canine or feline friends. One possible residence is the Links Idyllic Break 47, a holiday home that sleeps nine people and is pet friendly, meaning you won't have to face extra booking requests or charges.
This home meets every need: your relaxation and comfort is guaranteed with a four-bedroom, air-conditioned house. Fitted with a dishwasher, a washing machine and dryer unit, and a bathtub, Links Idyllic Break 47 offers the very best of domestic comforts while you're on vacation.
A spacious garden and outdoor deck area ensure entertainment all day long, especially for your pets. There's room for them to run around and chill out or go for a walk around the quiet streets that this home is located on. This holiday home is perfect for anyone who wants to enjoy a summer trip with their furry friends.
Large parties stays (multiple families/big groups of friends)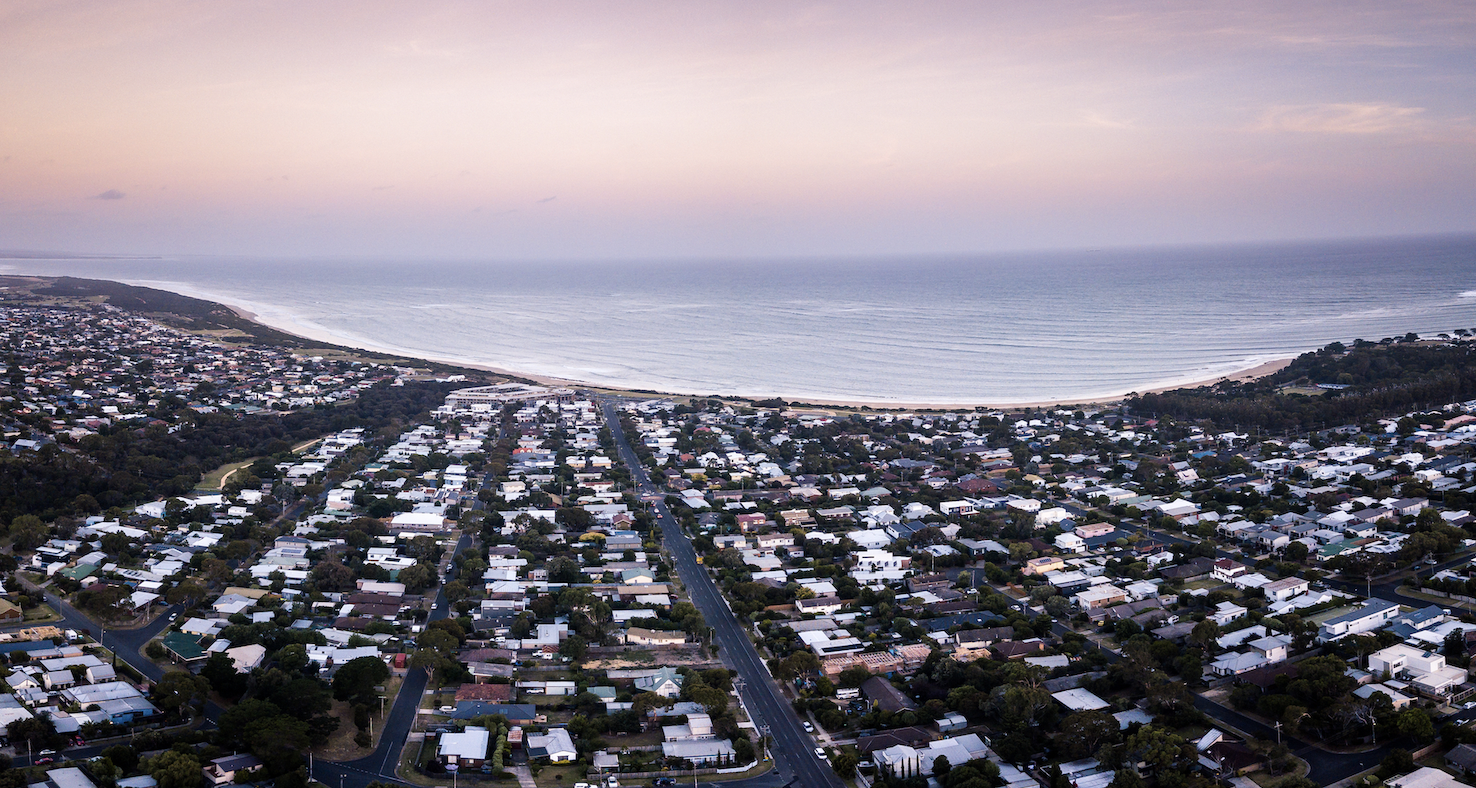 Torquay Retreats Aus – Bristol Road
Less than a mile away from Torquay Beach, Torquay Retreats Aus – Bristol Road is a vacation home perfect for large groups, be they multiple families or crowds of friends. Able to sleep up to 12 people, Torquay Retreats allows for plenty of space without compromising on any holiday comforts.
The home features four bedrooms, with one king bed, two queen beds, four bunk beds, and two sofa beds available. Shared spaces include an open living and dining area, an inner courtyard, and a garden with a patio. The house also has a kitchen with a dishwasher, washing machine, a flat screen TV, and free high-speed WiFi.
Spacious, homey, and well-equipped – what more could you ask for? Torquay Retreats is not only an ideal place for large groups to spend their holidays, but it is also extremely well located. The vacation home is also pet friendly, with tiled and hardwood floors all over the house.
Enjoy a premium stay at this beachfront vacation home that's surrounded by sand dunes, giving you a gorgeous view no matter where you are on the property. Located opposite Whites Beach, 4CHP The Sands is a luxurious and expansive vacation home that can sleep up to eleven people.
With four bedrooms – two twin beds and a full bed, two queen beds, a king bed, and a sofa bed – and a fully equipped kitchen, this holiday home is ready for a large group of guests. You can also enjoy a dishwasher, washing machine, and fully provided for bathrooms with a bathtub.
The air-conditioned home also contains seven flat screen TVs, a chlorinated spa, a private patio, a bar, and continental breakfast served every morning. There are also BBQ facilities on site, setting the scene perfectly for a sunset barbecue dinner after a slow day at the beach.
Caravan park and camping stays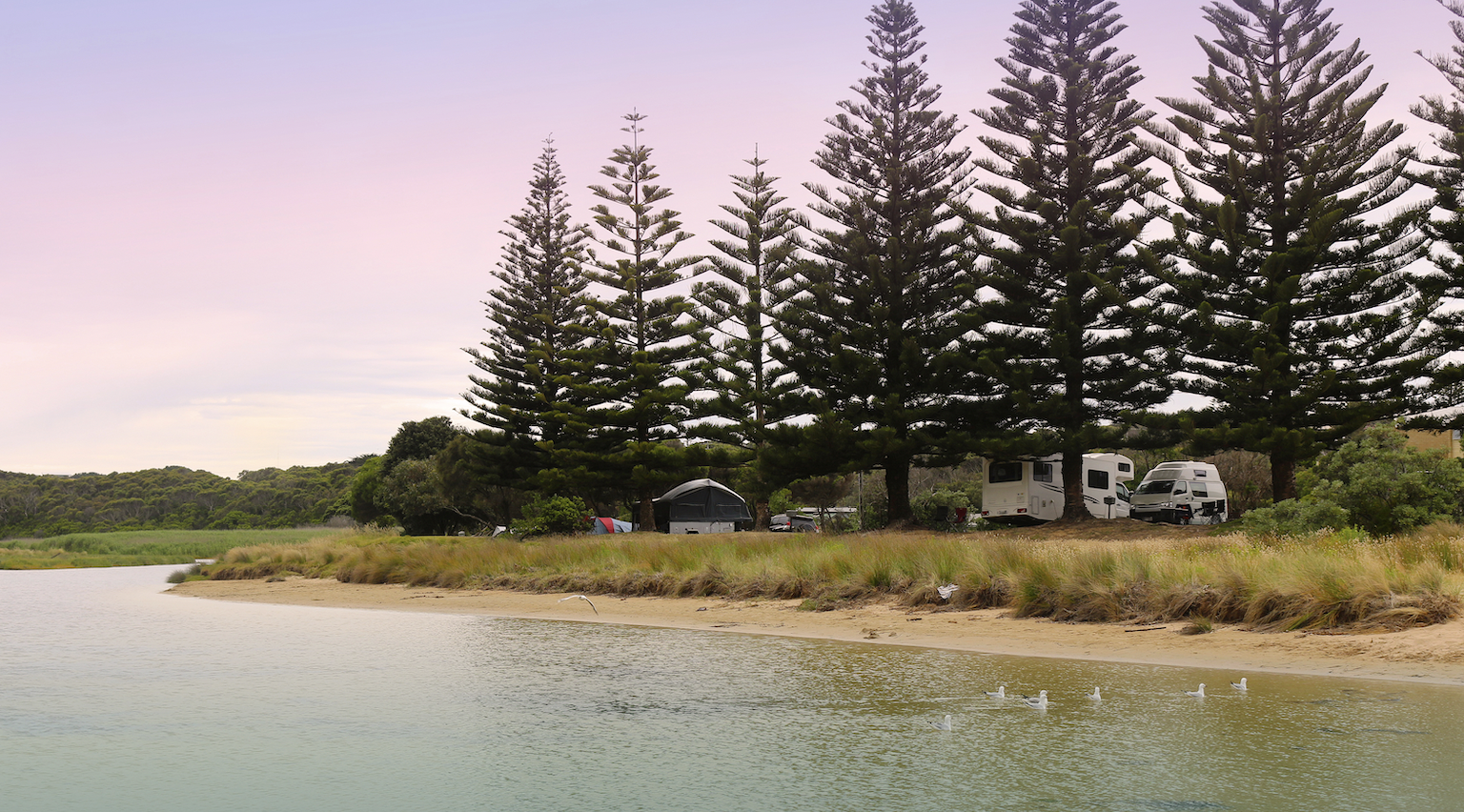 Home to the nearest surf beach to Melbourne, the Breamlea Caravan Park offers a unique and cozy holiday experience tucked away amongst the gums and tea-trees. A range of accommodation is available at the caravan park in Breamlea, a coastal village situated between Barwon Heads and Torquay.
Aside from economy cabins and self-contained villas, the Park also offers powered and unpowered sites, with rates that vary depending on guest party size and whether the booking is during a peak or off-peak periods. You can camp with a tent or a caravan at this beachside park.
The Park is serviced by two amenity blocks, which have showers, toilets, and laundry facilities for all. Additionally, there's an indoor recreational room complete with table tennis and air hockey, as well as a basketball area, a sand volleyball court, and two undercover BBQ areas.
Upgrade what it means to camp with Twilight Glamping, a glamping service that aims to help you experience the outdoors with a little luxury. Your holiday can be made easier by booking their services – all you have to do is choose which bell tent you'd like and which campsite you'd want it at.
There are three main types of tents: 4M, 5M, or 6M bell tents, which can sleep between 2 and 6 people. Twilight Glamping includes all the interior furniture, including linen, towels, and USB lamps, as well as the delivery, set up, and pack up of the tent. There are also pet friendly tents available, equipped with accessories.
All sorts of upgrades to your glamping experiene are available through this service. You can choose to have a bed base, additional furnishings, bathrobes, toiletries, wine or champagne, and a bar fridge fit with tea and coffee facilities. A tent can also be hired specifically as a lounging space or as a dressing room.
Backpacking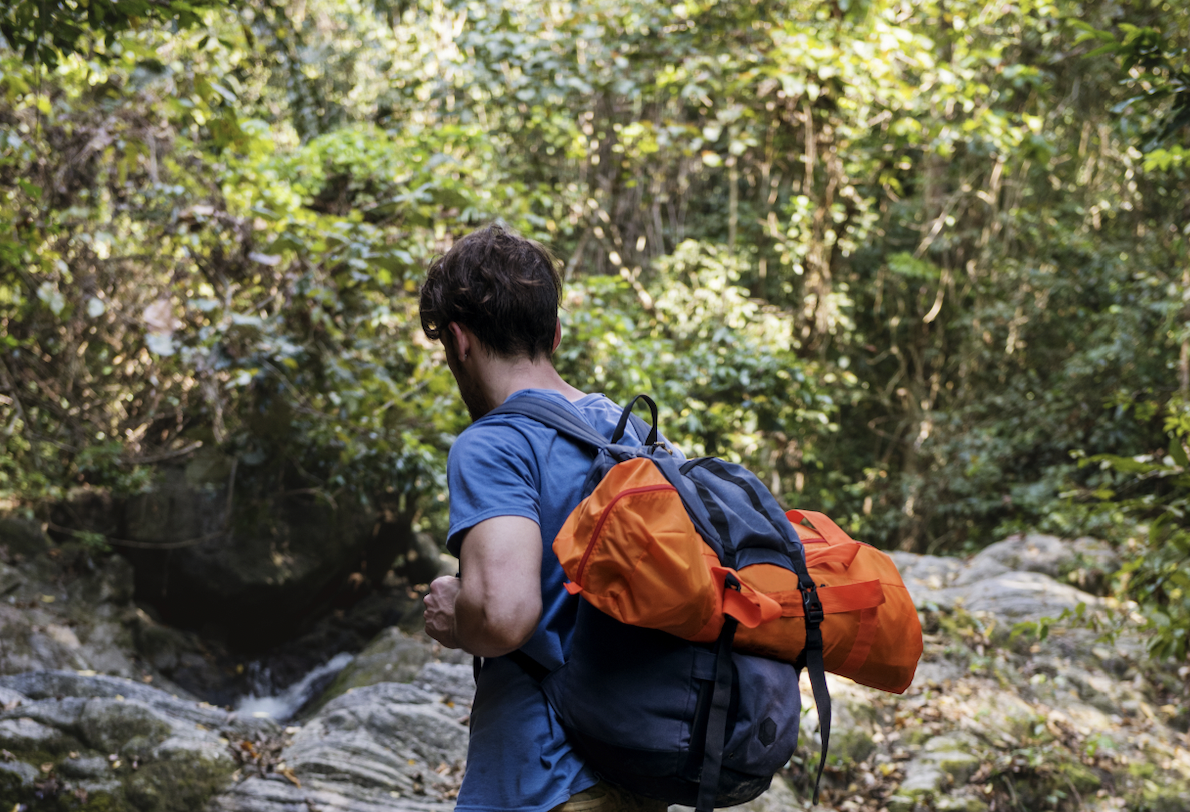 For anyone travelling alone – from gap year youths to restless globetrotters – the Bells Beach Backpackers is the perfect place to stay. A rustic surf house turned youth hostel offers a unique "home-away-from-home" experience through its bustling and innovative living quarters.
There are mixed dorm rooms of four and six people, with a fully equipped kitchen, laundry facilities, towel hire, and free lockers on site. A lounge room with a widescreen TV, games, and a library also ensure entertainment all day round, as well as the outdoor garden fit with BBQ amenities.
Bells Beach Backpackers also offers a vanpacking option, where travellers can hire a van for the week and sleep in it while enjoying all the benefits of the facilities on site. The expansive parking lot means that there's still plenty of space for you to enjoy Torquay while staying within your budget.
Travellers looking for more private accommodation that still maintains that backpacking feel can make the most of the Torquay Tropicana Motel, which is a ten-minute walk from the town centre and a ten-minute drive from Bells Beach. The Motel brings together reasonable pricing and a comfortable stay.
Guests can book standard rooms, family rooms, and spa suites, depending on what they need. All rooms come with air conditioning, complimentary toiletries, and private bathrooms. Get a perfect night's sleep with the blackout curtains and relax after a day at the beach with each room's garden view.
The Motel also has a heated outdoor pool for you to enjoy if you feel like spending a day in, alongside BBQ facilities, a picnic area, and a game room that guarantees entertainment without the need to travel. There is also free WiFi and free private parking for maximum enjoyment.
From the whole team here at Farmbuy, we wish you an exciting beginning of spring and hope that we will all be out and exploring Australia's natural wonders again soon.