Stunning sunrise from Nobby's beach in Newcastle. Image credit: DestinationNSW
Settle down in Newcastle, you'll never want to leave
A lively city, surrounded by a diverse natural environment Newcastle, NSW has plenty to offer for all, from sublime coastlines, a rich art culture and a remarkable working harbour. Situated on the east coast of NSW in the Hunter region, Newcastle is a short two hour drive from Sydney and under an hour from the glorious wine region of the Hunter Valley. The perfect place for a weekend getaway or an idyllic place to begin a new chapter, with a broad range of local amenities suitable for any family. Being Australia's seventh largest city, Newcastle has unlocked the key to the balance of bustling city life with a laidback beachy lifestyle.
Newcastle's vibrant community is home to 167,363 people and is highly attractive to a wide variety of people. With more artists than any city in Australia, your craving for art and entertainment will always be fulfilled. The service sectors are a substantial and growing portion of Newcastle's economy, making Newcastle the economic hub of the Hunter Region. Newcastle has moved away from its past self being once dubbed the "Steel City", to become environmentally conscious and sustainable. Newcastle's metamorphosis to a modern city can be seen through their initiatives, including the Community Greening program, former industrial zones, such as the Honeysuckle Precinct, being converted into harbour side apartments, restaurants and bars and improved air quality due to tighter controls placed on local industries' emissions.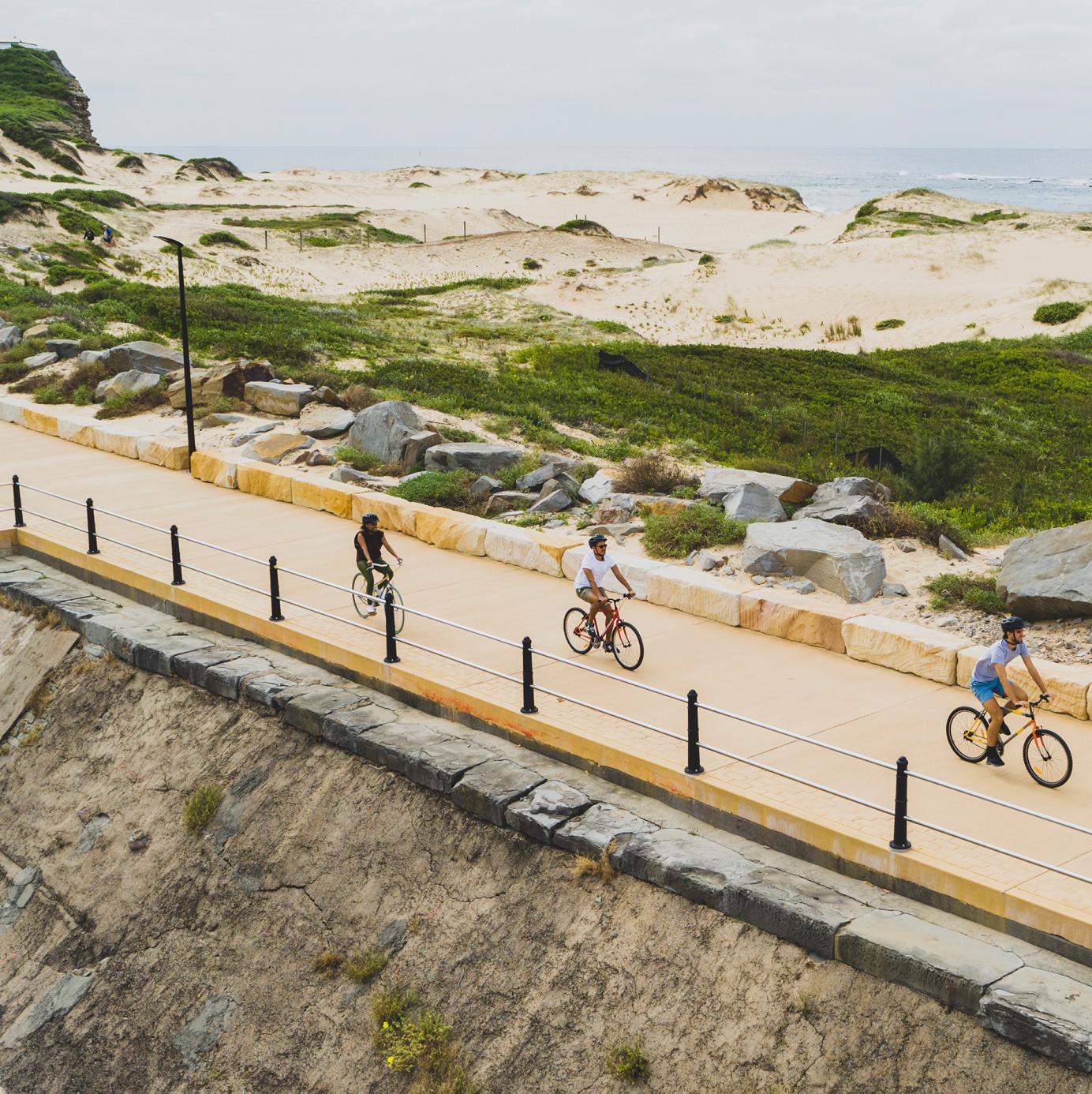 Cycling along Macquarie Pier at Nobbys Beach, Newcastle. Image credit: DestinationNSW
Local Culture and Activities in Newcastle, NSW
Newcastle, NSW has an extensive list of things to do and is rich with culture from its ever-growing art scene. Renowned for its stunning beaches and glorious coastal walks, Newcastle is a beach town, a prime location set against the golden sands of six different beaches all boasting their own unique assets. Grab your swimmers and towel and go for a surf at Nobbys beach, with views of the iconic Newcastle lighthouse, or take a dip in the historic Newcastle Ocean Baths, whilst admiring the Art-Deco pavilion. Finally, the most well-known of all Newcastle beaches would be Mereweather Beach, home to the international surfing competition, Surfest. Merewether brings in all sorts of sandy-haired crowds and each morning cafes along the coastline are packed with patrons undertaking their morning ritual of taking a swim in the crystal blue sea and then having a coffee. Honestly, what else could one ask for.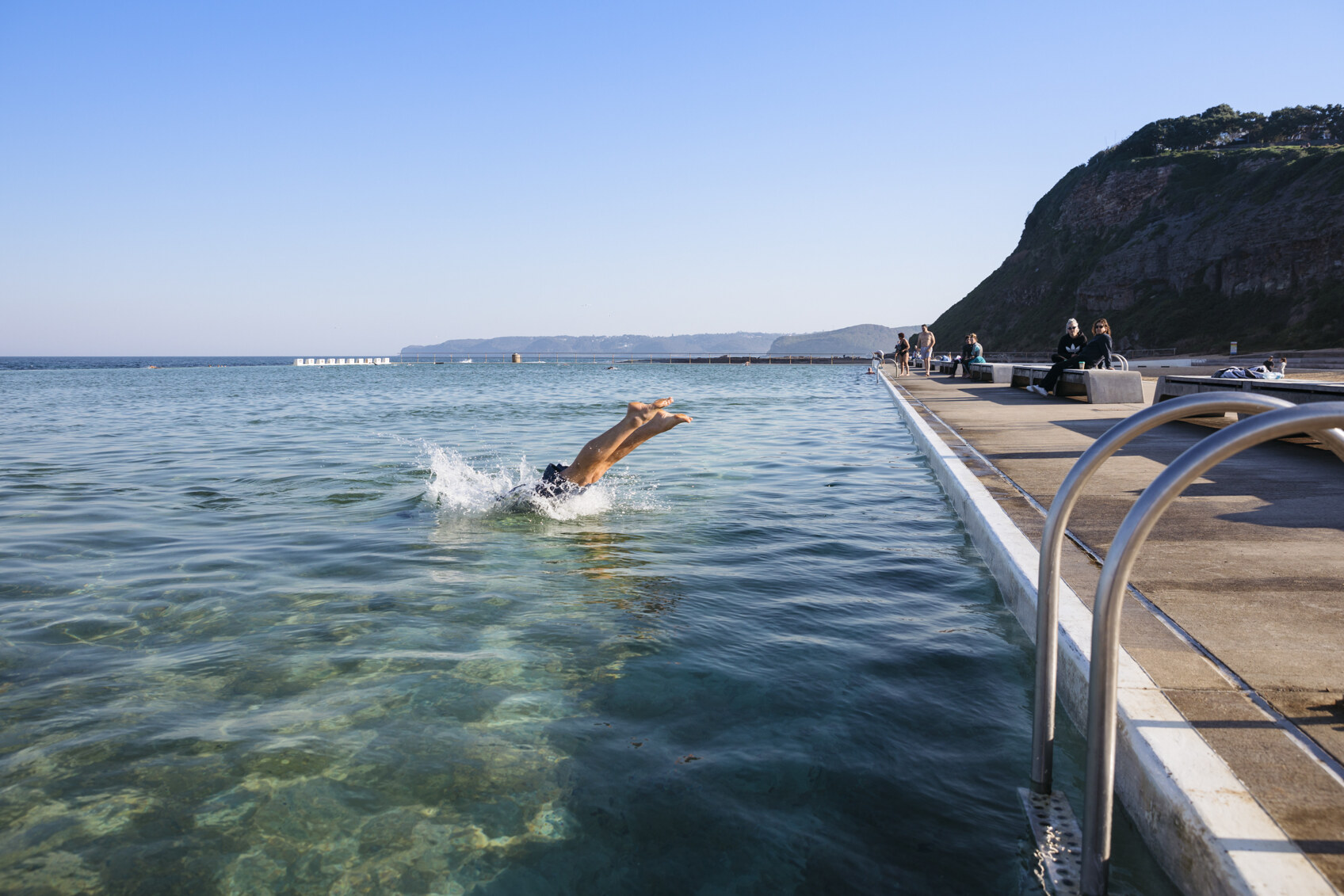 Swimmer enjoying Merewether Ocean Baths. Image credit: DestinationNSW
Not only does Newcastle, NSW offer the perfect beachside lifestyle, but an abundance of natural attractions are what make it unique and so much fun! Immerse yourselves in nature, have a family picnic or take a pick from the many heavenly walking trails, which showcase the nature reserves of Blackbutt and Hunter Wetlands in all their glory. If something more thrilling is what you are after, 10 minutes from the CBD you will find mountain biking at Glenrock State Conservation Area, or you can explore the bush trails that lead to Glenrock Lagoon.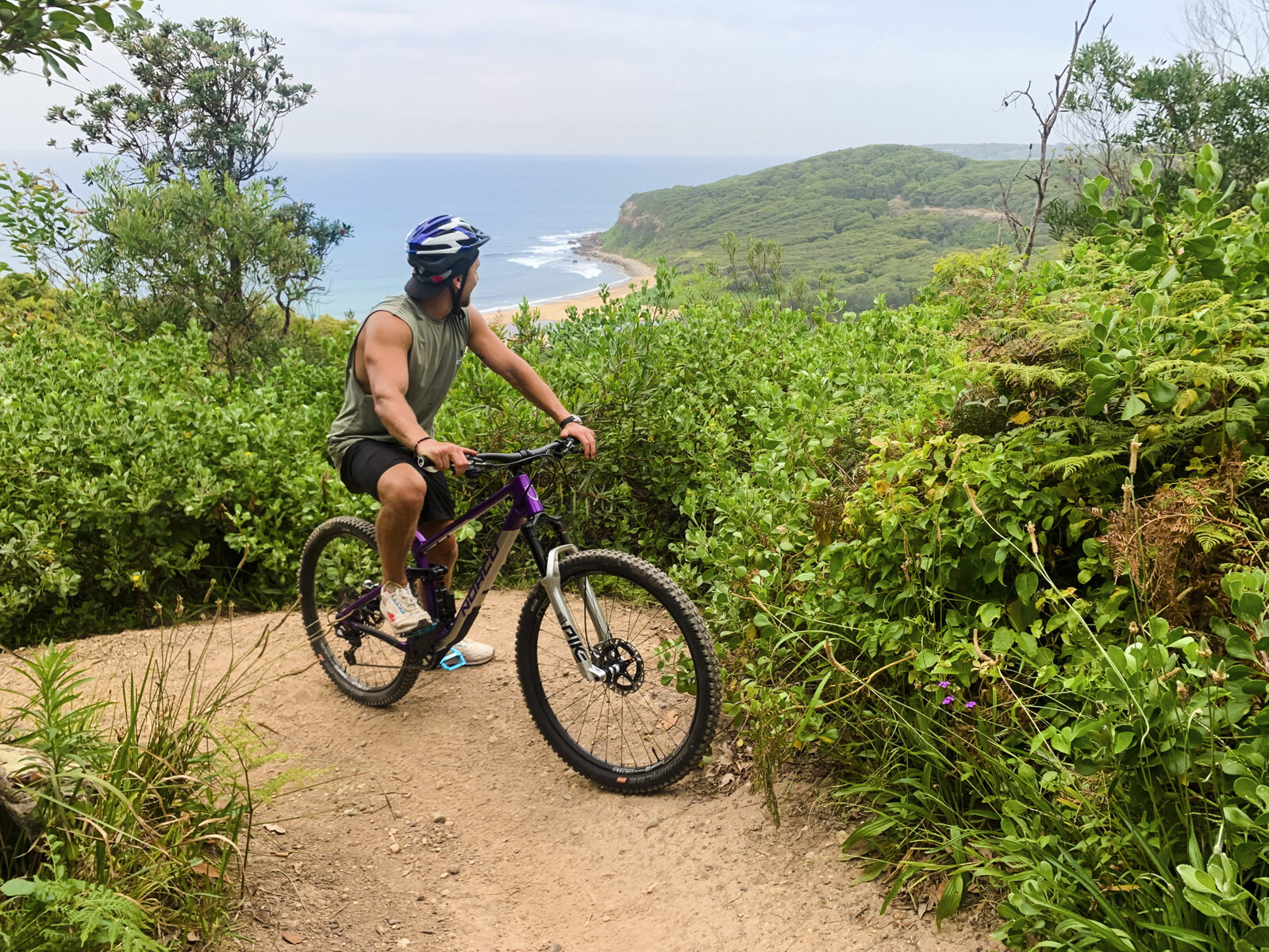 Escape to new heights at Glenrock State Conservation Area. Image credit: DestinationNSW
Newcastle, NSW has become a major cultural hub of Australia with many artistic and cultural experiences available, within walking distance of the CBD. A true art lover's dream, the Newcastle Art Gallery houses around 6,500 works of art. The innovative atmosphere amongst Newcastle's artists is seen in The Lock Up, the city's first gaol which has been transformed into an art space showcasing a diverse range of exhibitions. Music and performance are also a big part of Newcastle's Art culture, with the heritage listed Civic Theatre having entertained locals and visitors for the best part of a century.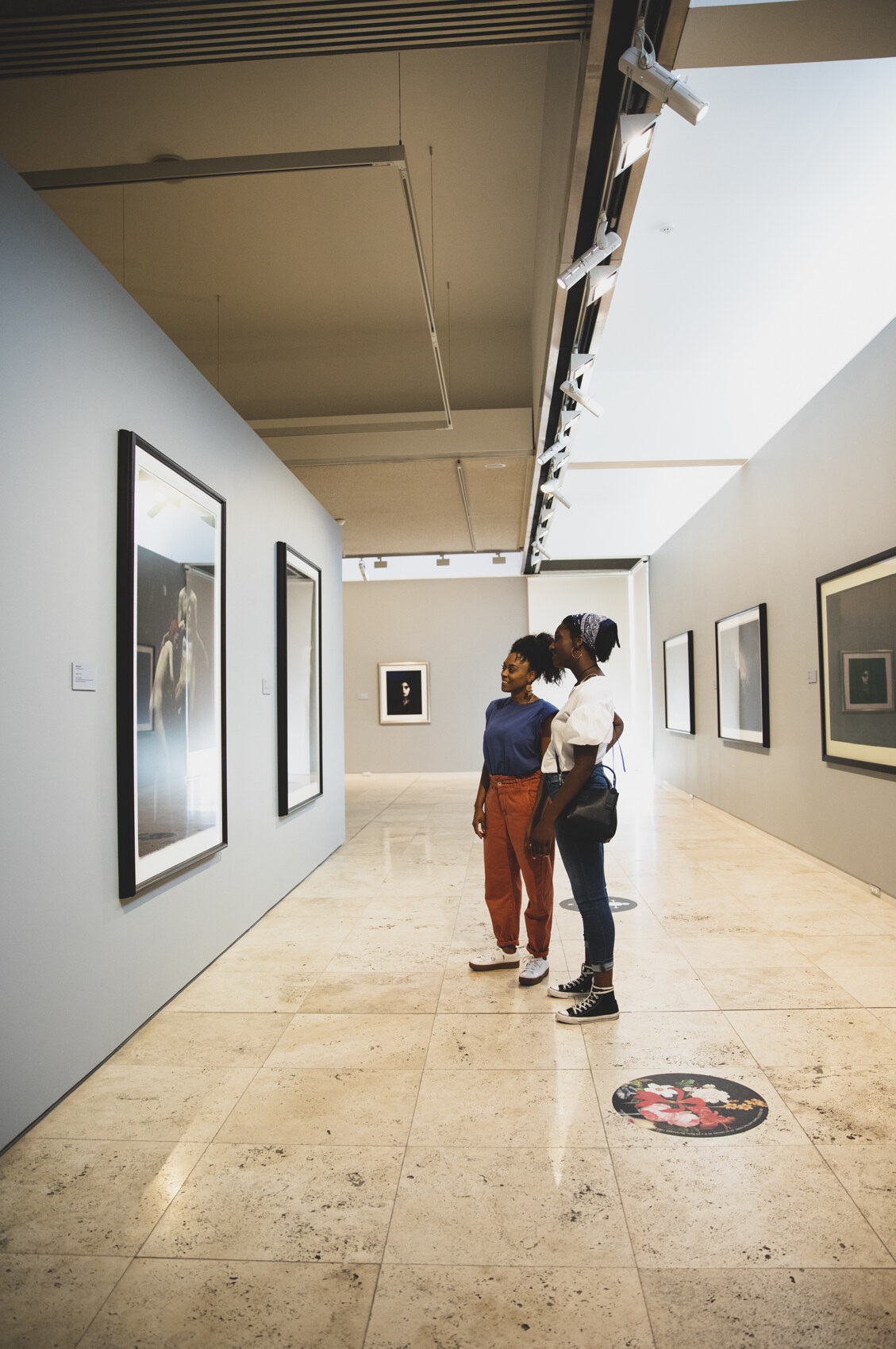 Visits to The Newcastle Art Gallery. Image credit: DestinationNSW
Newcastle has an events calendar other cities would be envious of. A broad range of events cater to all peoples' needs, from major sporting events like the Newcastle 500 Supercars Finale to weekly farmers' markets packed with fresh, locally sourced food and weekly craft. School holidays are not forgotten, with a range of activities at the Museum and Art Gallery and Civic Theatre showcasing family friendly dance, music, theatre and comedy. Newcastle never ceases to amaze me, with events which cater to all people ensuring you will never be bored.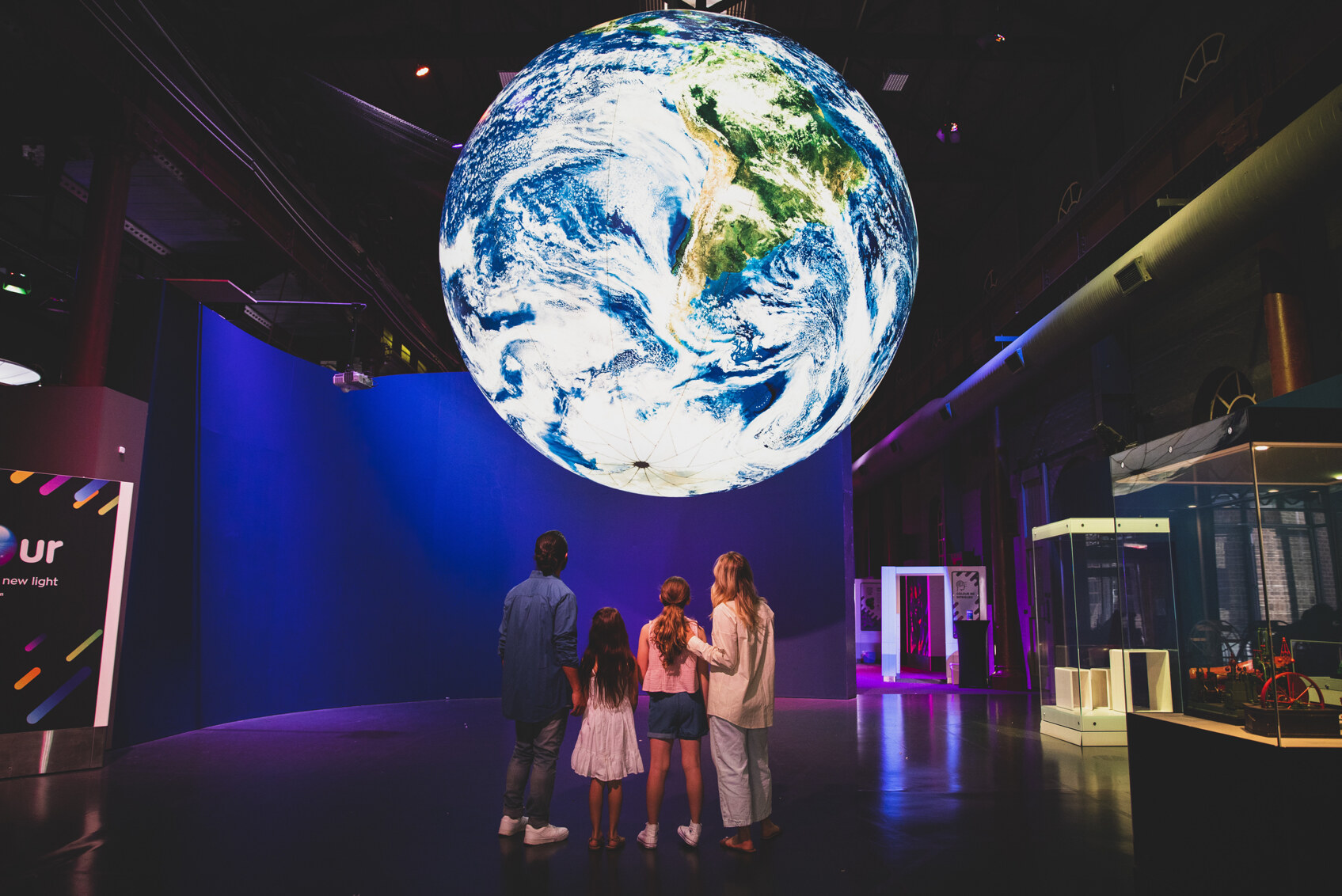 Family fun at the Newcastle Museum. Image credit: DestinationNSW
Food and drink is something which Newcastle does effortlessly well. Whether it is a morning coffee on your coastal walk, a late brunch with friends or dinner with good food and live music, Newcastle has it all. Fine dining, casual food, craft beer or innovative cocktails, Newcastle spoils you for choice. Check out our own article about where to eat in Newcastle.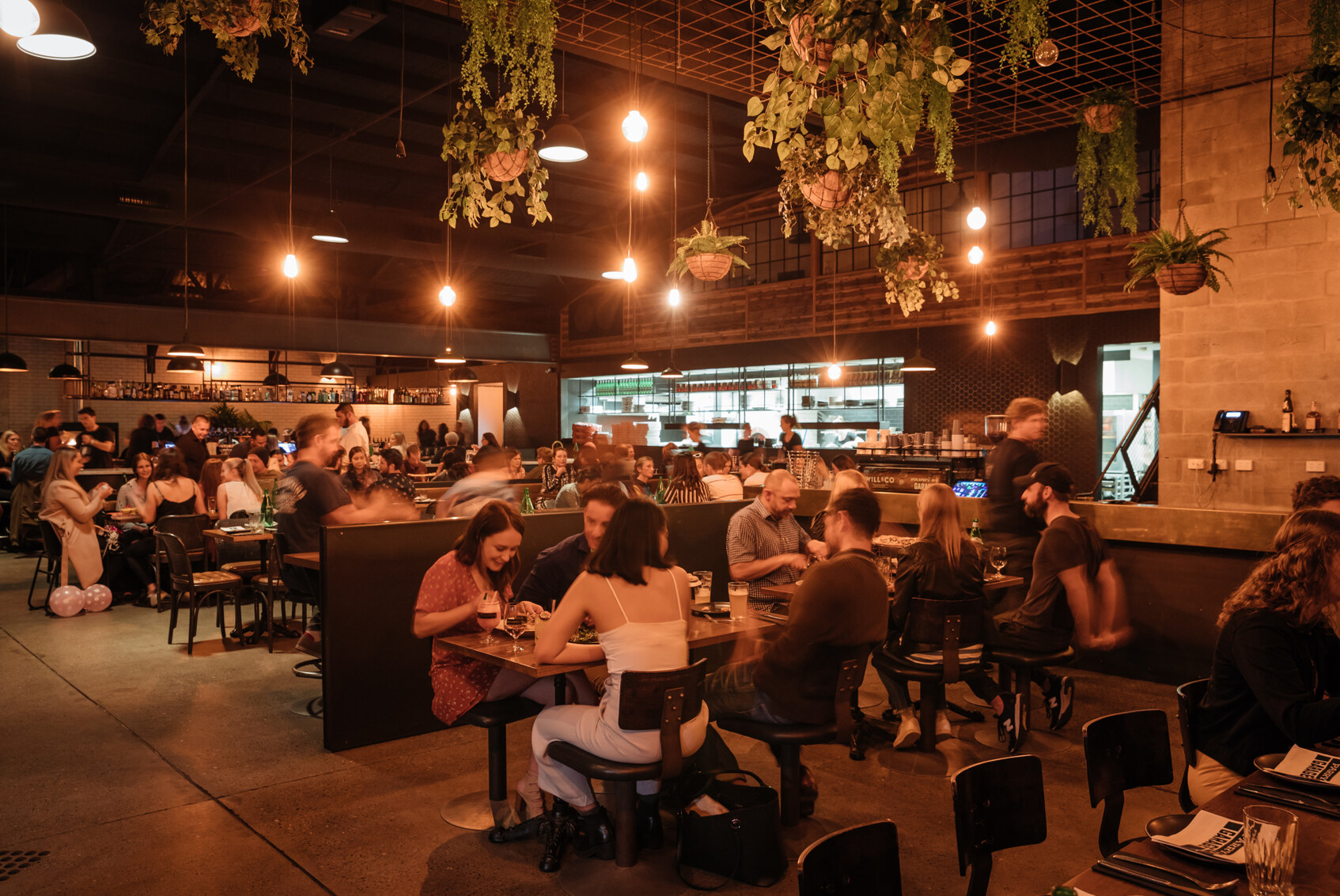 Lively nights at Parry Street Garage in Newcastle West. Image credit: DestinationNSW
Local Amenities in Newcastle, NSW
Newcastle, NSW has plenty of choice when it comes to educational facilities, allowing parents to relax knowing their children will receive a high quality education without having to travel far from home. For younger children, there are numerous childcare centres and preschools, public and private.
Across Newcastle, NSW there are 14 primary schools, eight high schools as well as tertiary study including TAFE, the Newcastle Business School and the Newcastle School of Theology for Ministry. The University of Newcastle is a highly sought after university ranked in the top 200 universities in the world.
Residents will not be disappointed with the standard of medical facilities Newcastle offers, including the Royal Newcastle Hospital which has been Newcastle's main hospital for nearly 190 years. There is also a variety of health clinics across the Shire and numerous private medical practices.
Newcastle promotes a healthy, active lifestyle with 18 sports clubs and an array of sporting facilities. The sporting facilities include public swimming pools, five golf courses, tennis court complexes, sporting fields, public parks, skateboarding rinks and of course the beach!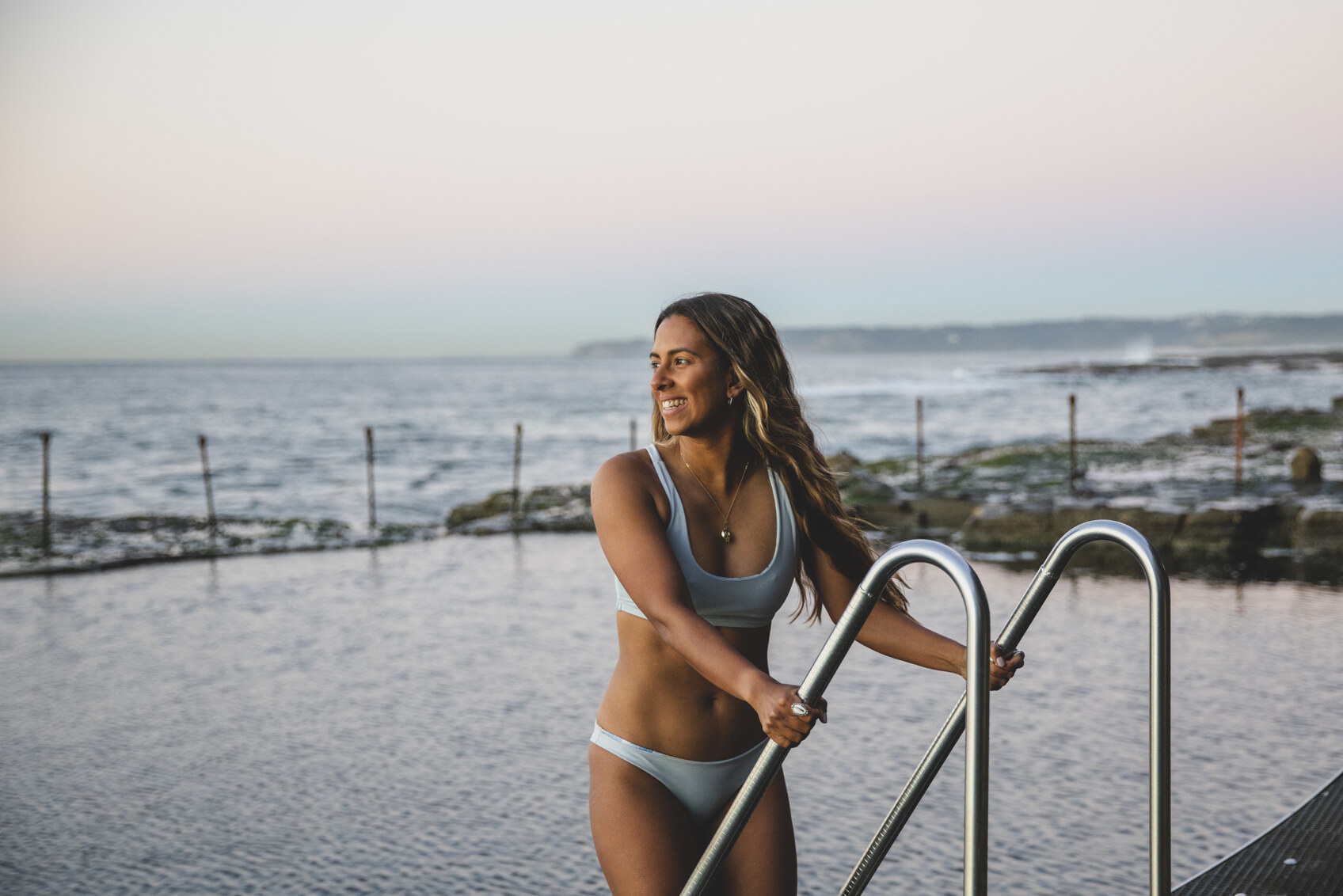 Morning swims at Bogey Hole Ocean pool in Newcastle. Image credit: DestinationNSW
---
For further information
If you're interested in visiting or relocating to Newcastle, find more information on the Newcastle council website, or contact them at mail@ncc.nsw.gov.au or 02 4974 2000.
---
Real Estate for Sale in Newcastle, NSW
Discover your new dream home in Newcastle, NSW. Find Real Estate for Sale below.
---