Enjoy the very best of the Mid North Coast in Kempsey New South Wales
Blending the excitement of forest hinterlands with the relaxation of white sand beaches, Kempsey New South Wales offers a delightful rural lifestyle without a dull day in the calendar. Its extraordinary natural setting makes it a wonderful place to call home, and means that the region boasts a range of activities suitable for the whole family.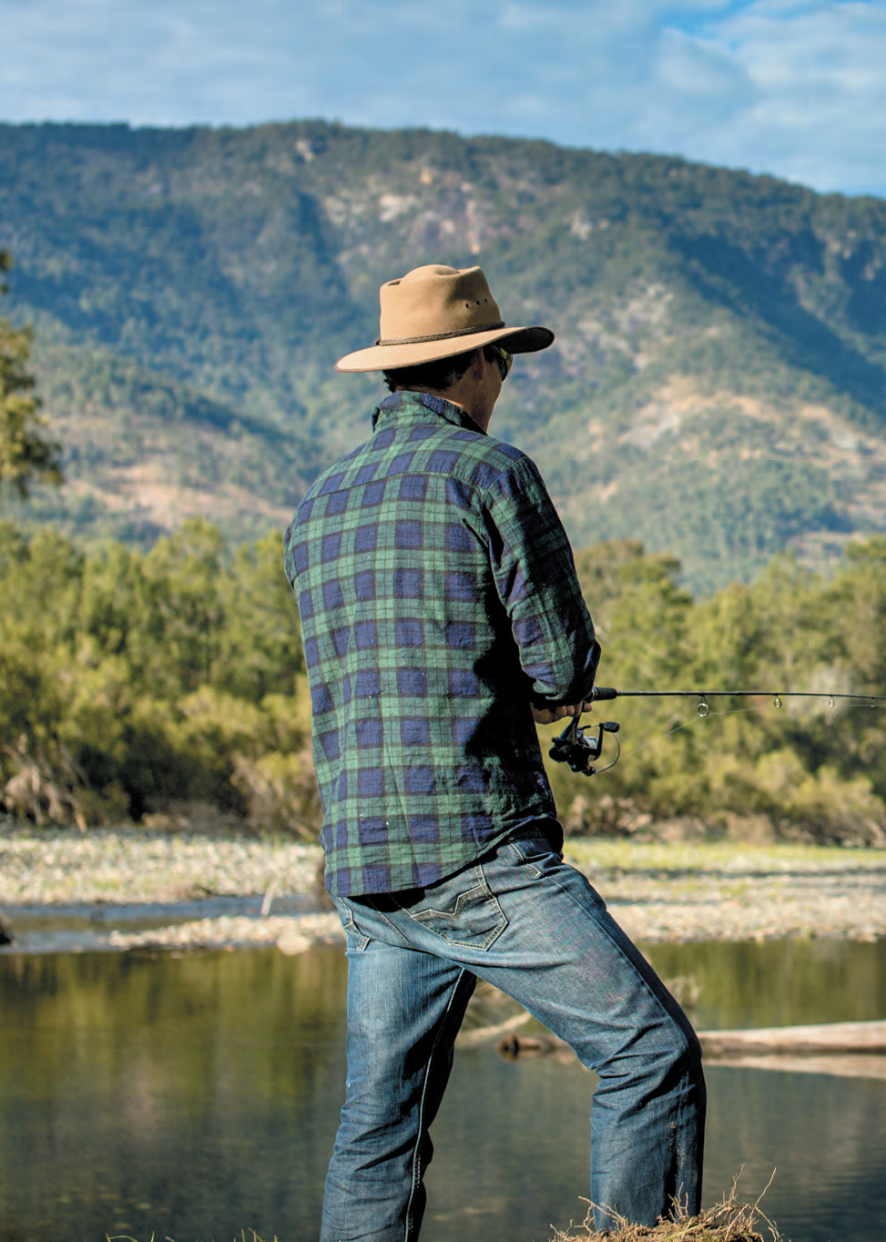 Fishing in the pristine wilderness of Kemspey New South Wales. Image credit to Kempsey Shire Council
Situated in an ideal location adjacent to both the Pacific Highway and the North Coast railway line, Kempsey New South Wales provides residents with the opportunities to make the most of rural and coastal life while remaining well-connected to urban centres – Brisbane and Sydney are less than 500 kilometres away.
The Shire is home to almost 30,000 people. The major Kempsey township acts as the heart of the area, and is surrounded by numerous other localities. Home to of a diverse array of people and a host of opportunities, the Shire is perfect for anyone looking to make the move from a metropolis into the countryside without losing access to modern comforts.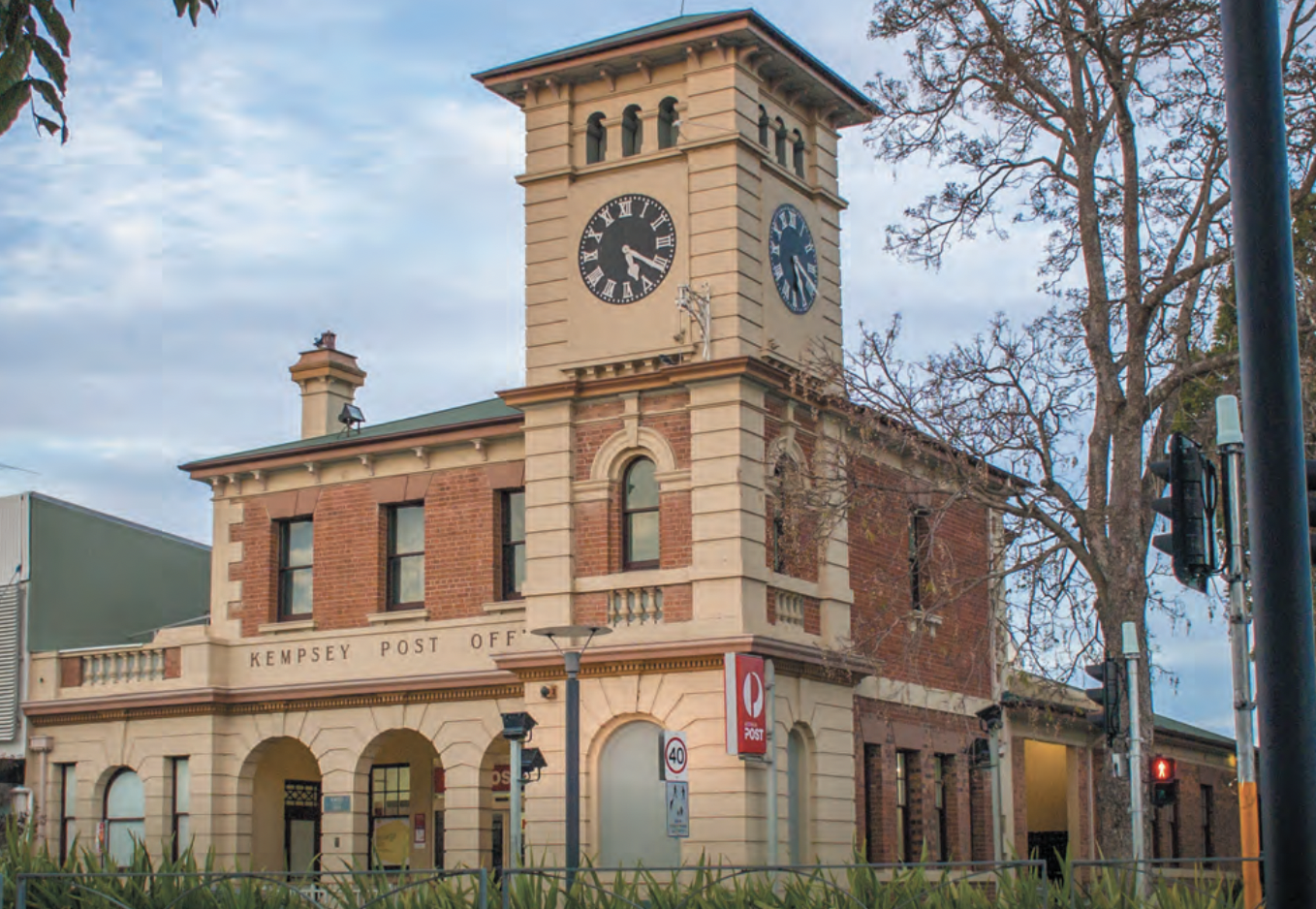 The charming regional city center of Kempsey. Image credit to Kempsey Shire Council
Agriculture in Kempsey New South Wales
Its position in the Mid North Coast region of New South Wales means that Kempsey enjoys a subtropical climate and a landscape criss-crossed by waterways, allowing for farming and logging to be major industries in its economy. While agriculture, forestry, and fishing is not the largest employment sector, it is region's fastest-growing sector, and is thus primed for further development opportunities.
As of 2016, the dominant agricultural activity is livestock farming. Livestock slaughtering accounted for 46.3% of the Shire's agricultural output in 2016, closely followed by milk as the second top commodity. For cattle farmers, the Shire is an ideal location, as the production of cattle here is guarantees a secure income stream.
Fear not – crop farmers are more than welcome too. Fruit was the third-largest commodity produced by farmers in Kemspey New South Wales in 2016, generating almost $5 million. The Shire's climate also lends itself to producing cereal crops, hay, nuts, vegetables, and other broad acre crops.
Local culture and activities
The Macleay Valley is the heart of the Kempsey Shire – over 530,000 people travel to visit the area every year, generating $130 million in tourism revenue. There's something for everyone when you come to Macleay, as the possibilities and activities are truly endless.
For those who love to tantalize their tastebuds, the Macleay Valley boasts a strong café and restaurant culture that caters to the growing number of residents and visitors. From grilled seafood and homemade pizzas to charchuterie boards and artisanal coffee, there's plenty to try out in the Valley.
The creativity of Kempsey Shire's residents doesn't begin and end with their production of delicious foodstuffs, though. There is also wonderful clothing, art, and handcrafted goods available at countless small boutiques and markets running across the region.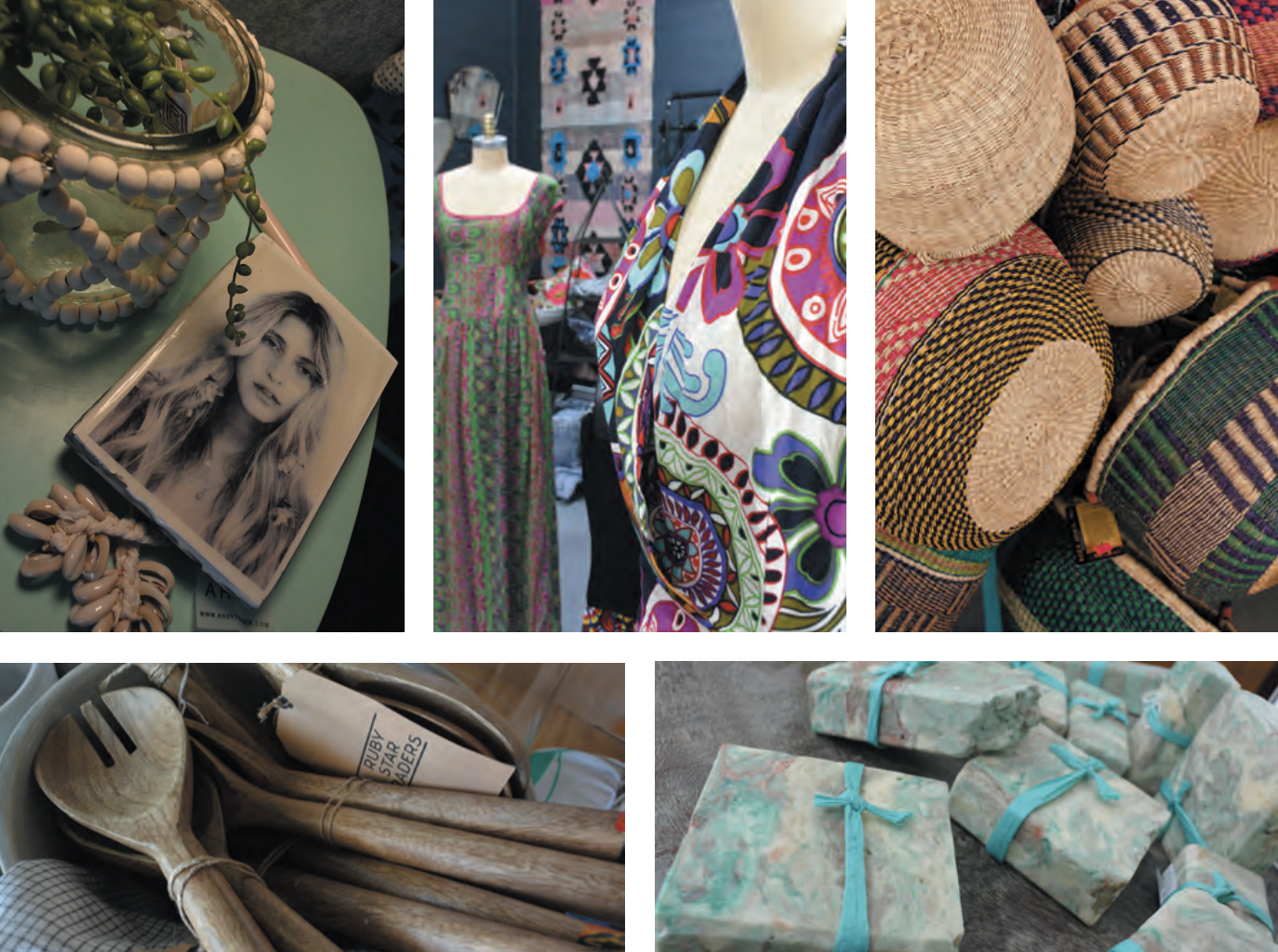 Handmade goods on offer in the Kempsey New South Wales region. Image credit to Kempsey Shire Council
Macleay Valley is also home to some of the most breathtaking natural environments in the world. Its coastal attractions are renowned, from the Smoky Cape Lighthouse to the national Surf Reserve. You can learn to surf, taking diving course, go fishing, kayak, and more!
The Hat Head National Park is a place of exceptional beauty, bringing together beaches and sand dunes with rainforest and wetlands. It's perfect for bushwalking or camping with the chance to sleep by the beach or deep in the woods. With plenty of walking tracks and a variety of bird species, this is just one of the natural paradises in the Shire.
Another fantastic spot to visit in Kempsey New South Wales is the Arakoon National Park, which is home to the historical Trial Bay Gaol - opened as a public works prison in the 1800s, transformed into a German interment camp during WWI, and now home to a fascinating museum. The National Park is also the perfect place to picnic, bushwalk or whale watch (in season).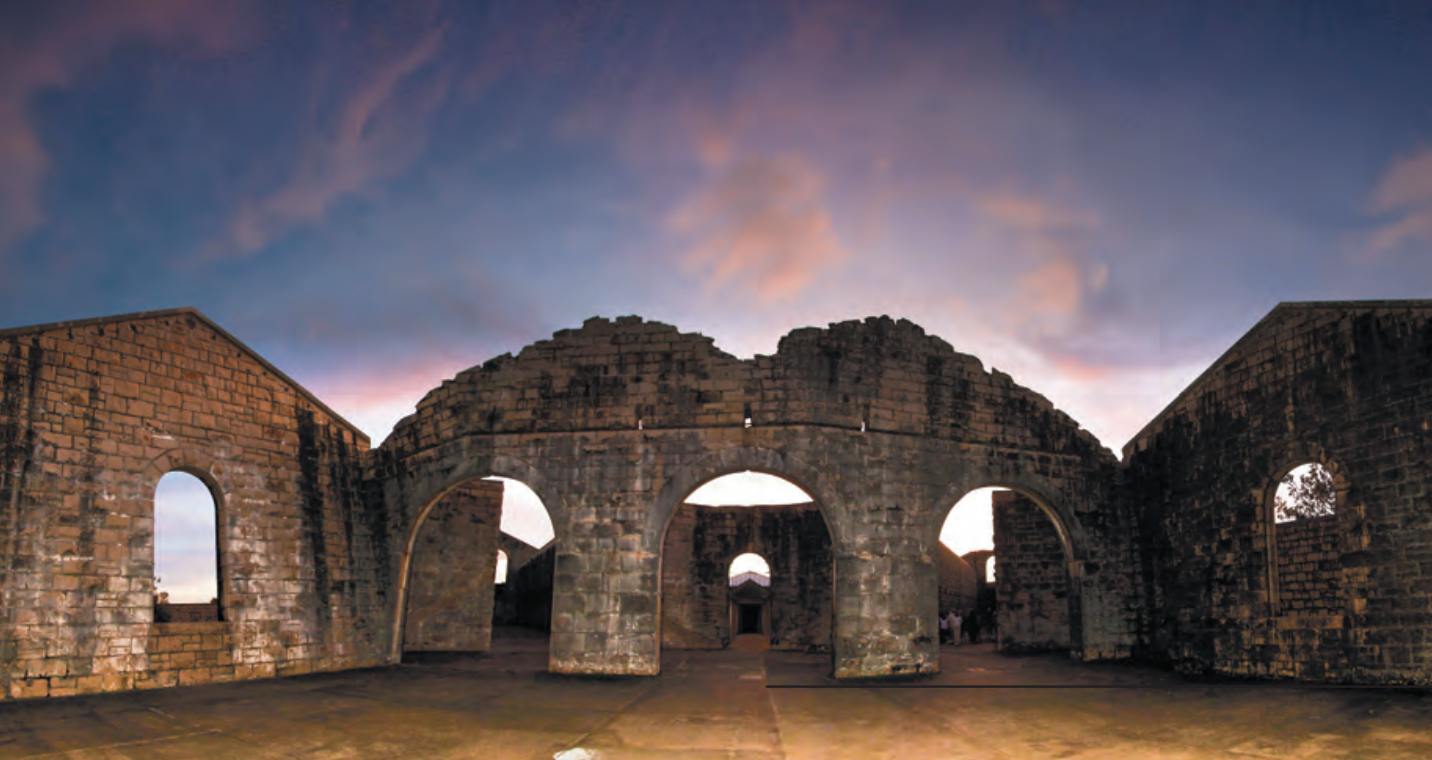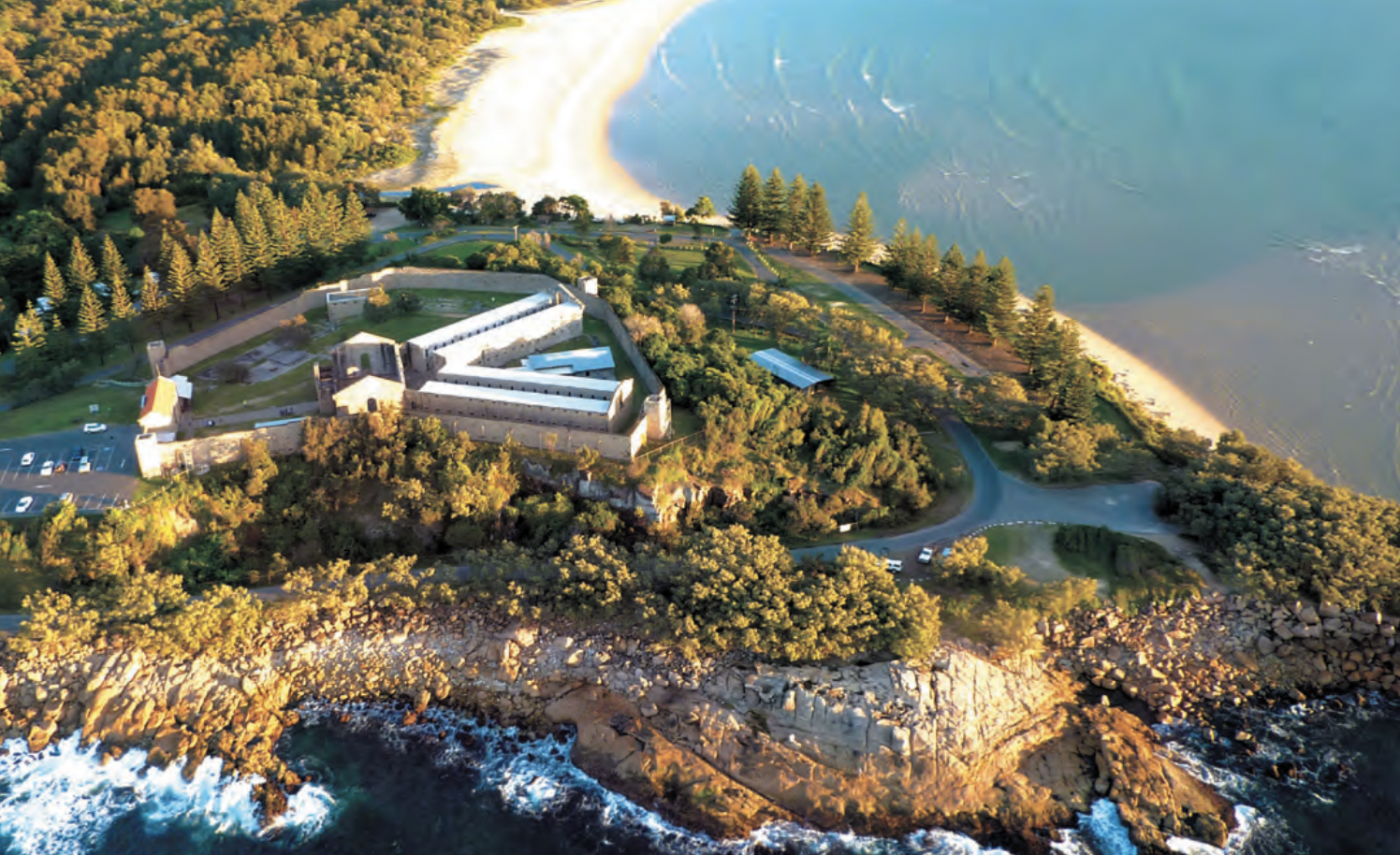 Explore the eerily beautiful Trial Bay Gaol in the Arakoon National Park. Image credit to Kempsey Shire Council
There are local markets hosted nearly every weekend that offer everything from local produce to artisan-made goods. There's also plenty to explore in the Shire's numerous towns: stroll along a sculpture trail, explore the community art gallery, or visit specialist studio galleries.
Kempsey New South Wales also has a rich Aboriginal history that you can learn about through the Indigenous peoples themselves. From the Marrgaan Cultural Experience to the Dunghutti-Ngaku Aboriginal Art Gallery, you can learn about the past and celebrate the present vibrancy that characterises the Shire's Aboriginal communities.
Local amenities in Kempsey New South Wales
The Shire is home to an excellent range of educational facilities, making it perfect for parents hoping to ensure a good education for their children without having to travel far from home. For younger children, there are numerous childcare centres and preschools, public and private.
Across Kempsey New South Wales, there are 16 primary schools, four high schools, and the Kempsey Campus of the North Coast Institute of TAFE. Charles Sturt and Newcastle universities both offer tertiary education from campuses in Port Macquarie, just a 30 minute drive away. Southern Cross University also has a campus at Coffs Harbour, an hour away.
Residents can also enjoy the excellent medical infrastructure in place at Kempsey. The Kempsey Hospital has recently undergone an $80 million upgrade, with brand-new facilities and an expanded emergency department. There is also a variety of health clinics across the Shire, and numerous private medical practices.
A healthy lifestyle is guaranteed with the broad range of sporting facilities available for residents' use. There are 11 licensed clubs, four public swimming pools, four golf courses, 14 tennis court complexes, as well as horse racetracks, indoor cricket arenas, bowling alleys, and plenty of beautiful natural landscapes to explore besides.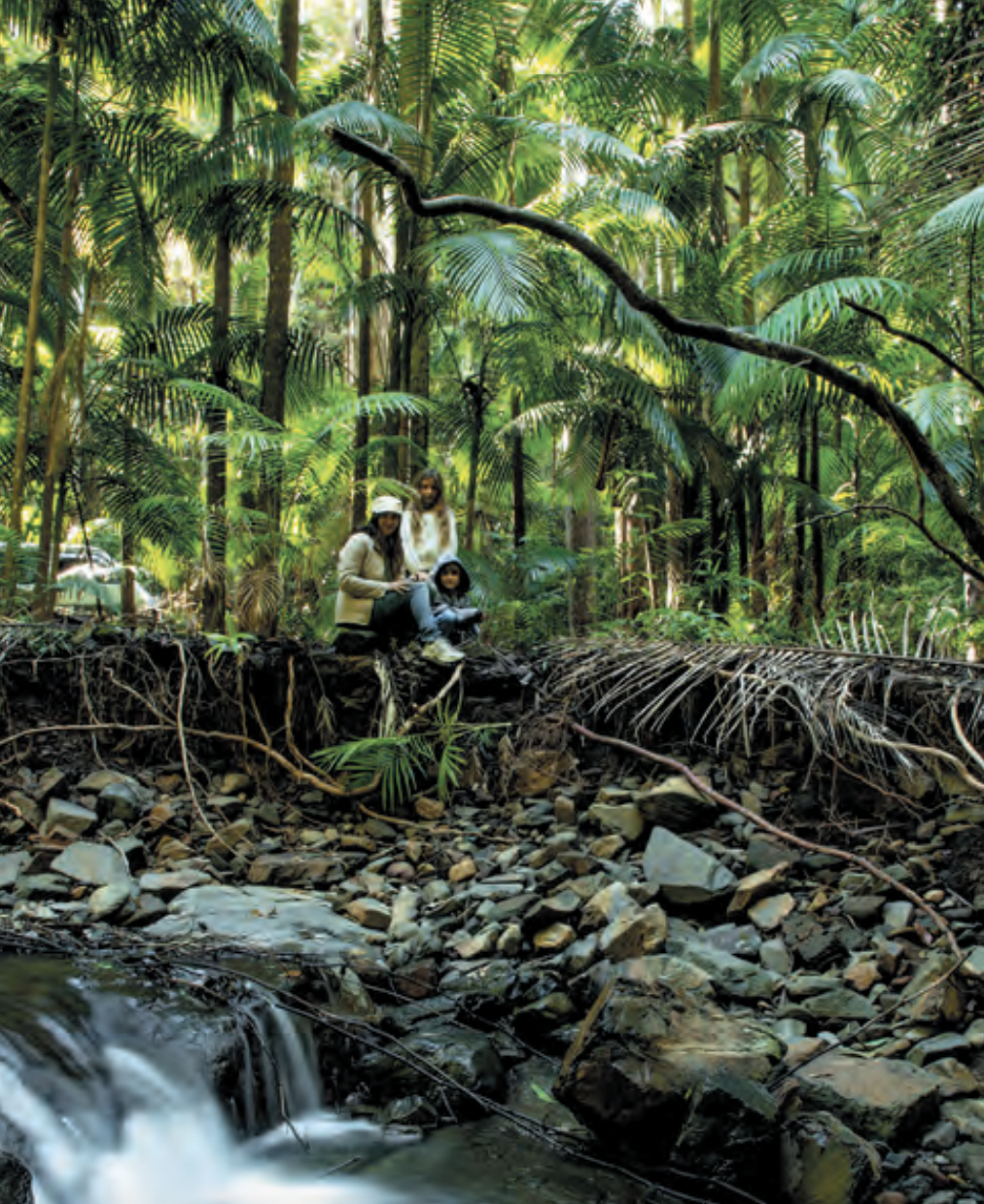 A visit to the Yarriabini National Park is the perfect day out for the whole family in Kempsey New South Wales. Image credit to Kempsey Shire Council
For further information
If you want to know more about living in Kempsey New South Wales, visit the Shire's website or contact the Shire Council by email or by phone at 02 6566 3200.