Stunning sunset at Newcastle Beach. Image credit: Irina Sokolovskaya
A guide to Newcastle's best cafes and restaurants for all times of the day
We've got the ultimate guide on where to eat in Newcastle, NSW. Only two hours from Sydney, located in the Hunter region, Newcastle has now become a social hub for people of all ages, worth a visit at least to try some of its amazing food!
Best Brunches in Newcastle, NSW
Brunch allows for a sleep in making it the best meal of the day. Relax as we've got you covered, go for a morning swim or surf at Nobby's Beach or take a walk along the headland at Mereweather Beach.
Merewether Surfhouse - 5 Henderson Parade, Newcastle
Nothing is better than delicious food and amazing service, served with a great view. Mereweather Surfhouse provides it all. Its beachfront café, restaurant and pizza bar look out on Mereweather beach where you can watch surfers catch waves while you scoff down cheesy wood fired pizza. Or post your morning swim grab your coffee and watch the sunrise, with spectacular views.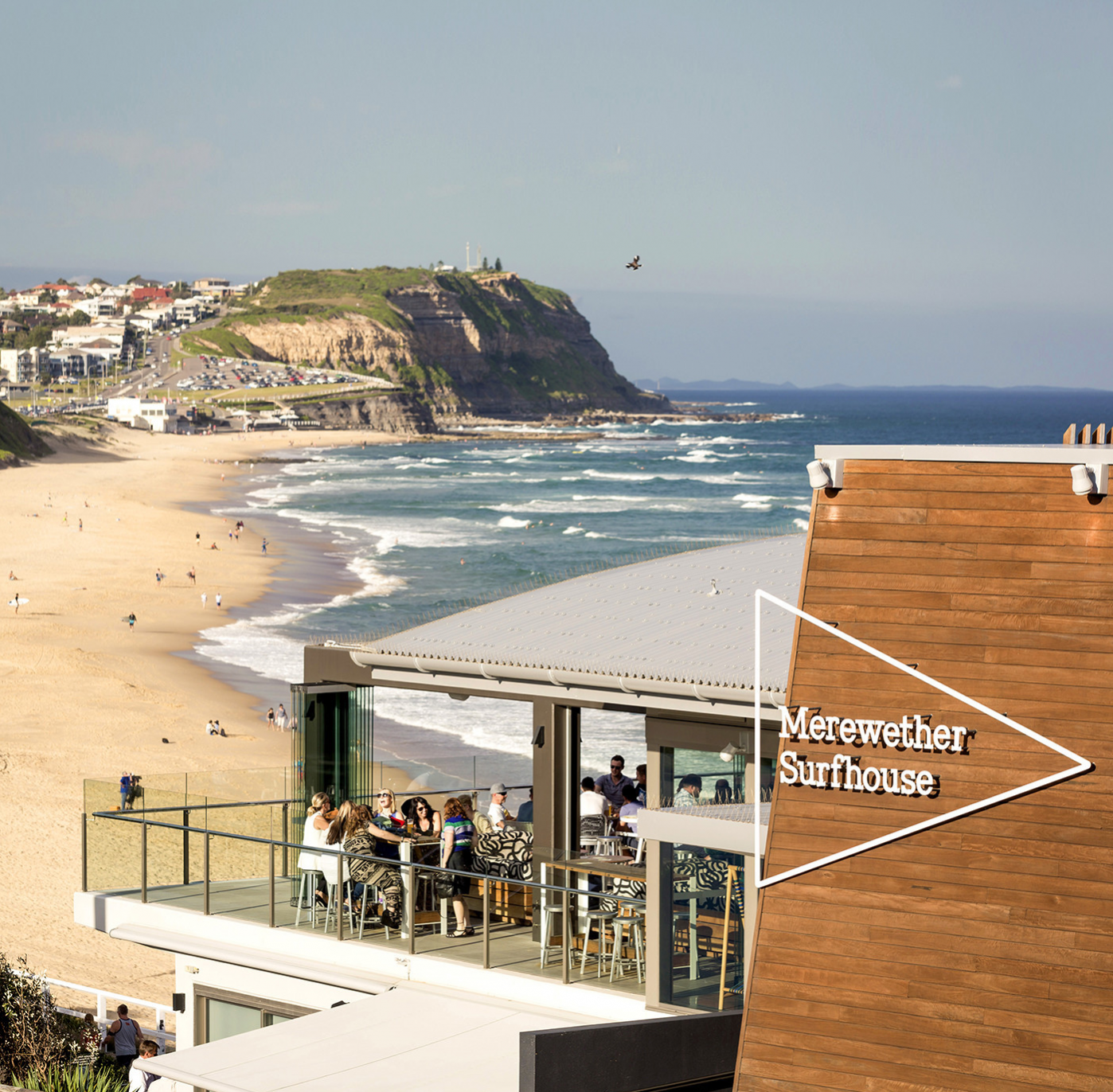 Sea views at Merewether Surfhouse. Image credit: Destination NSW
Signal Box - 155 Wharf Road, Newcastle
This buzzing restaurant and café always has an energetic atmosphere. It's a great place to meet with friends any time of the day. When it comes to breakfast they do not disappoint, enjoy French crepes or Turkish poached eggs in the courtyard under the warmth of the Aussie sun. Signal box is a unique dining experience, set in one of Newcastle's most iconic and historic buildings, once part of Newcastle's Railway Station precinct. The site showcases the layout and development of the nineteenth century Victorian railway precinct.
Delicious dish on the menu at Signal Box. Image credit: Destination NSW
Where to Dine in Newcastle, NSW
Whether it be date night, dinner with friends or family fiesta, Newcastle spoils you with choice. With a wide variety of dinner options, take a trip around the world through your stomach. Here are some our favourites!
Nagisa - N2/1 Honeysuckle Drive, Newcastle
Traditional Japanese cuisine served using modern techniques, Nagisa will be an unforgettable dining experience. The restaurant showcases a unique mix of a teppanyaki bar, fresh sashimi and sushi, rare Japanese craft beers, whisky and sake, degustation menus, and banquets. Situated in the honeysuckle Precinct of Newcastle, Nagasia is worth a visit to escape to Japan for a night, why not!
Rustica - 1 King Street, Newcastle
Sea views and delicious food, what more could one ask for. Rustica is set on Newcastle beach where you can finish your day with a menu which embodies true Mediterranean style, leaving you feeling satisfied with its authenticity. Embracing the rich, local produce of the Newcastle region, including succulent oysters from Port Stephens, Upper Hunter lamb, and Hunter Valley verjuice, this is the perfect tapas style food to bring people together.
Excellent service at Rustica Restaurant. Image credit: Destination NSW
Something Sweet
Who doesn't love something sweet, I don't think an explanation is needed…
East End Ice Creamery - 40 Zaara St, Newcastle
If there is one essential to any trip away its to track down the best cream shop. Lucky for you we've done it for you, the East End Ice Creamery. It is everything you want in an ice cream shop, a resurgence of tradition, with 36 flavours, 4 being vegan. With rotating flavours from Australian ingredients, multiple trips after fun at the beach will be needed. This ice cream is pretty much home-grown it would be a disservice not to try it.
Doughheads - Shop 17/200 Union St, The Junction
Morning coffee runs are always a necessity no matter where you are, how about a doughnut with that. Doughheads makes fresh dough for their doughnuts every morning, say goodbye to Krispy Kreme. The coffee has been carefully curated by local micro roaster, Floozy to create a house blend coffee which pairs seamlessly with their doughnuts. A seasonal doughnut menu is why Doughheads is so impressive catering to all cravings year round!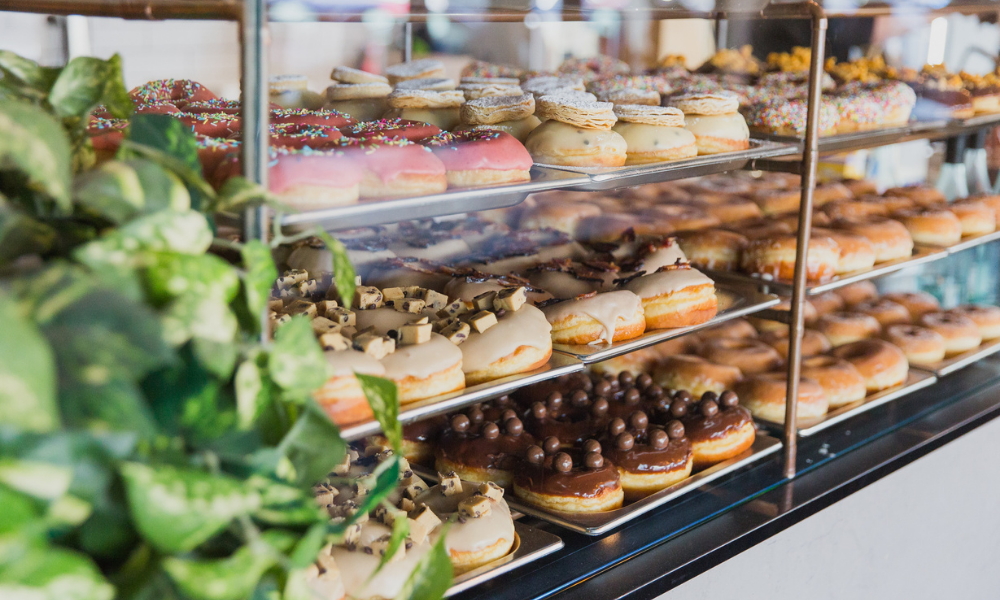 Freshly made doughnuts at Dougheads. Image Credit: Dougheads
Cake Boi - 48 Lindsay St, Hamilton
Final stop, last but certainly not least. Reece Hignell contestant on MasterChef season 10 and back again last year, owns this marvellous shop which people drive to from far and wide. A homage to his nan, Cake Boi showcases traditional delectable desserts and cakes and will be sure to take you on a nostalgic trip through its amazing tastes and flavours.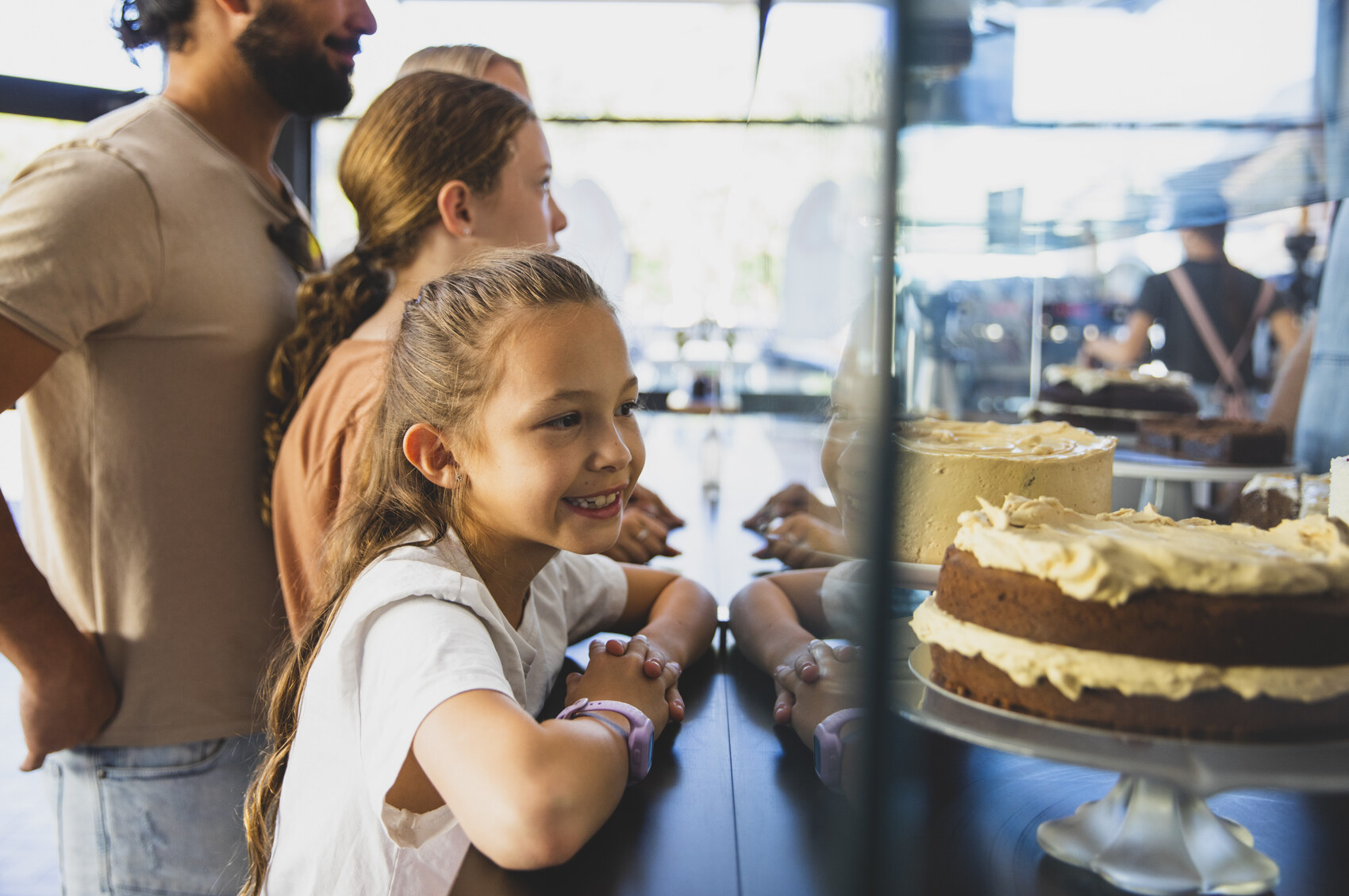 An array of cakes and desserts at Cakeboi. Image credit: Reece Hignell
Newcastle, NSW has a lot to offer when it comes to food, it has everyone covered of all ages and for all occasions. Just know when you make a stop in Newcastle you will be left completely satisfied.
---
For further information
If you're interested in visiting Newcastle, find more information on the Newcastle council website, or contact them at mail@ncc.nsw.gov.au or 02 4974 2000.