Child snorkelling in the Great Barrier Reef of Queensland. Image credit: Rafael Ben-Ari
The perfect family holiday
If you're looking for an escape to sunshine and fun for the whole family, Cairns, QLD is the place. Located in the beautiful and abundant Far North Queensland, it is home to sweeping beaches and vibrant wildlife. There is plenty to do in Cairns, ignite your adventurous spirit exploring the tropical oasis or you could choose to relax by the beach.
We have provided a guide for your family to get the most out of Cairns with some fun activities that will be sure to get the kids and parents excited.
Fun things to do with young kids
Explore the Great Barrier Reef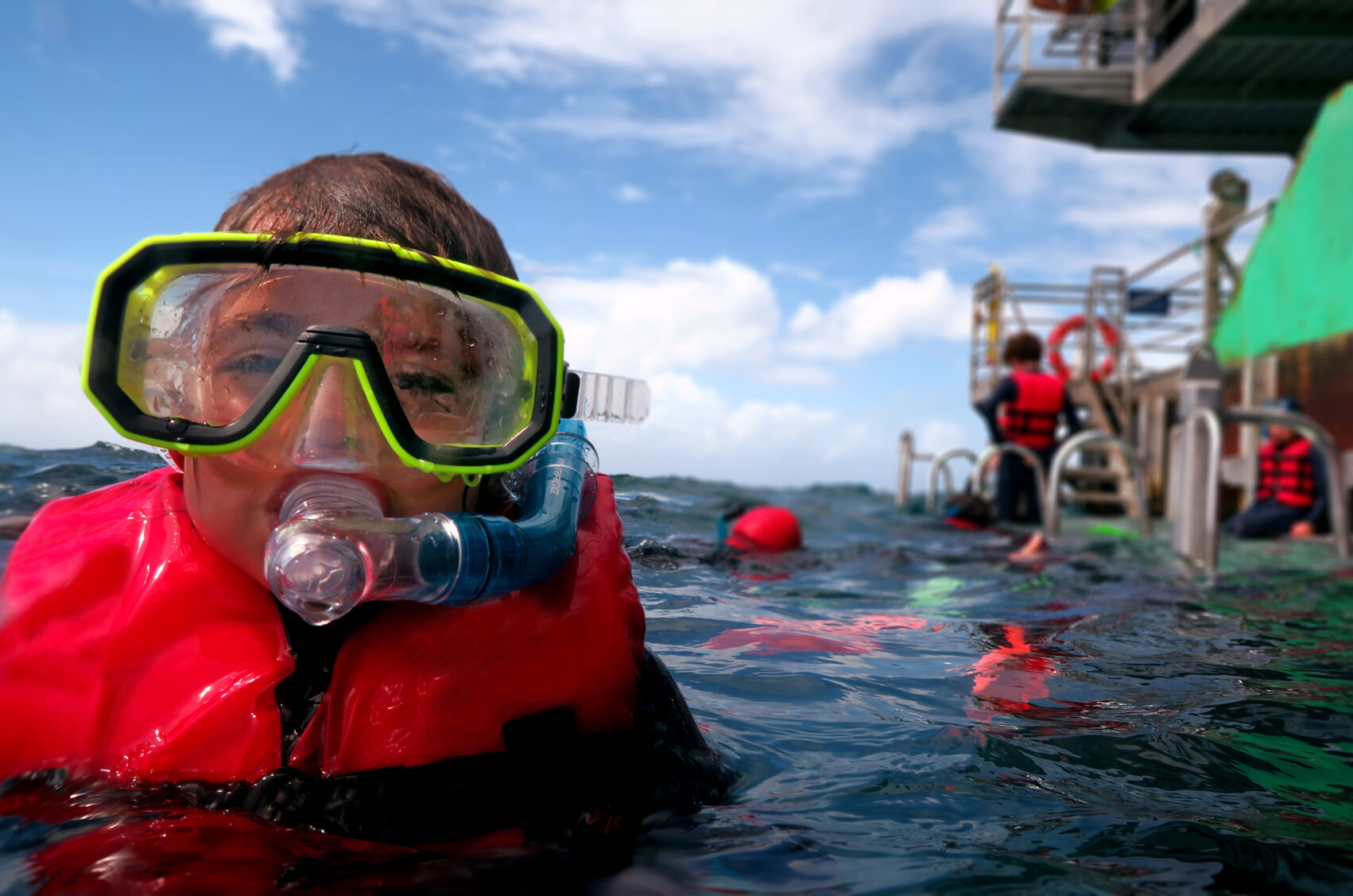 Having fun in the Great Barrier Reef. Image credit: Rafael Ben-Ari
Cairns, QLD being the gateway to The Great Barrier Reef makes it a must to see and explore on your trip. Kids and parents alike love the great expanse of the reef and the crystal clear ocean, a truly surreal and unforgettable experience. The captivating scenery is why it is the world's greatest reef! Here are some ways to discover The Great Barrier Reef with young children.
Take a cruise with Sunlover Reef Cruises to explore the outer reef with your little ones, where you swim through cascades of colourful fish and coral. Everyone can enjoy the water, catering to different swimming abilities, providing pool noodles, buoyancy vests and stinger suits from a size 2. You can take in all the vivid marine life, including turtles, clownfish and Māori wrasses' or slip into the salty water from the catamaran's waterslide. If you don't feel like getting wet, the boat has a clear glass bottom boat and a touch tank where you can still feel immersed in marine life. A truly unforgettable experience for the family.
The Cairns Aquarium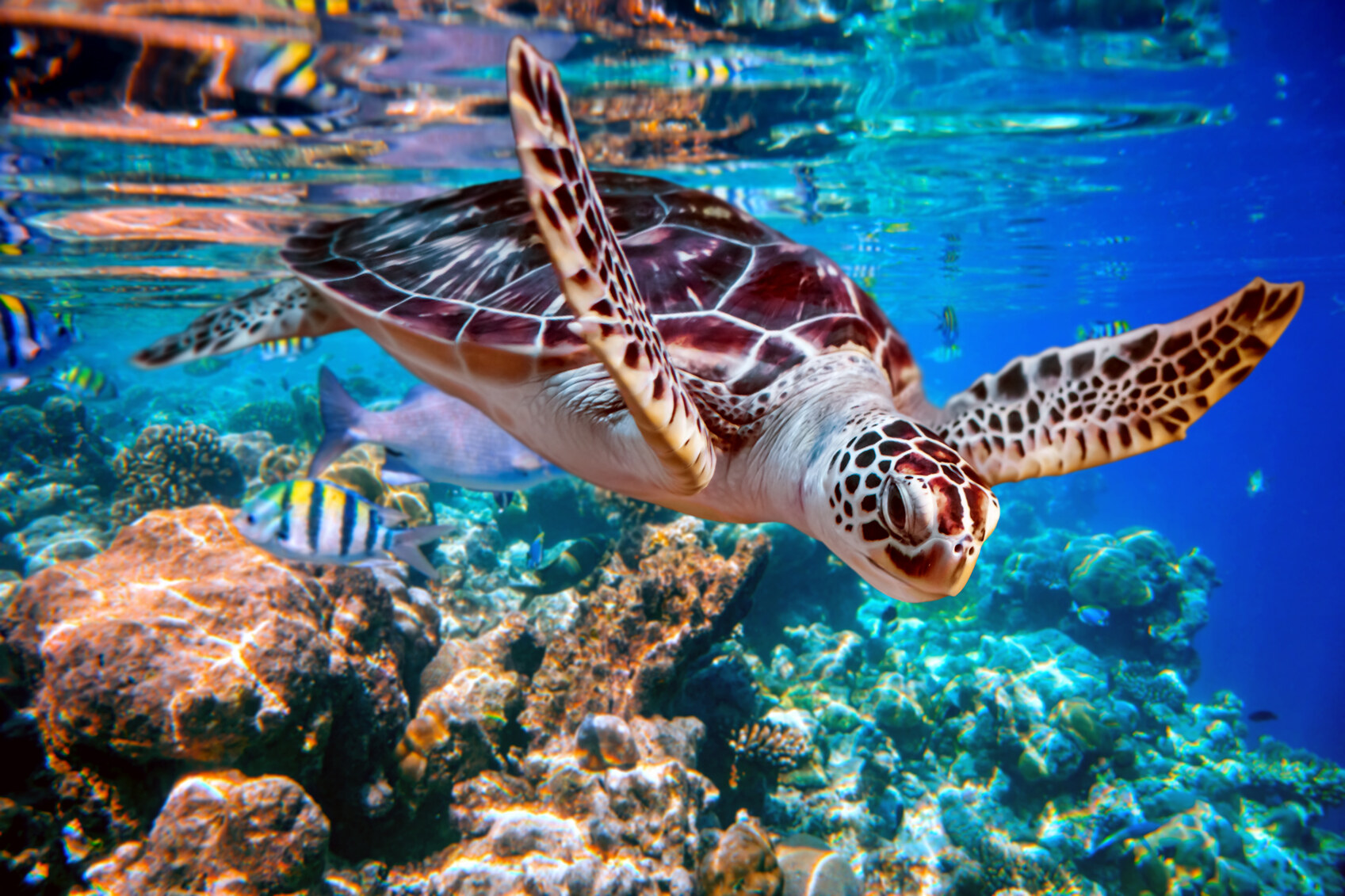 Amazing marine life captured at the Cairns Aquarium. Image credit: Andrey Armyagov
After your trip to the Great Barrier Reef, the Cairns Aquarium is the perfect place for your kids to satisfy their thirst for marine life. Kids love it! They can get up close to sea creatures and can interact with incredible animals and ecosystems found only in Australia's Tropical North Queensland. The aquarium also provides professionally guided animal talks, shark feeds, and you can even touch some animals in the special marine touch tank! Maybe you can get Dad to take a plunge with sharks, or for a completely different experience enjoy the aquarium at night on the Aquarium By Twilight, an after-dark guided tour. There is plenty to do, make a day of it and enjoy lunch at Dundee's Restaurant.
Cairns Esplanade Lagoon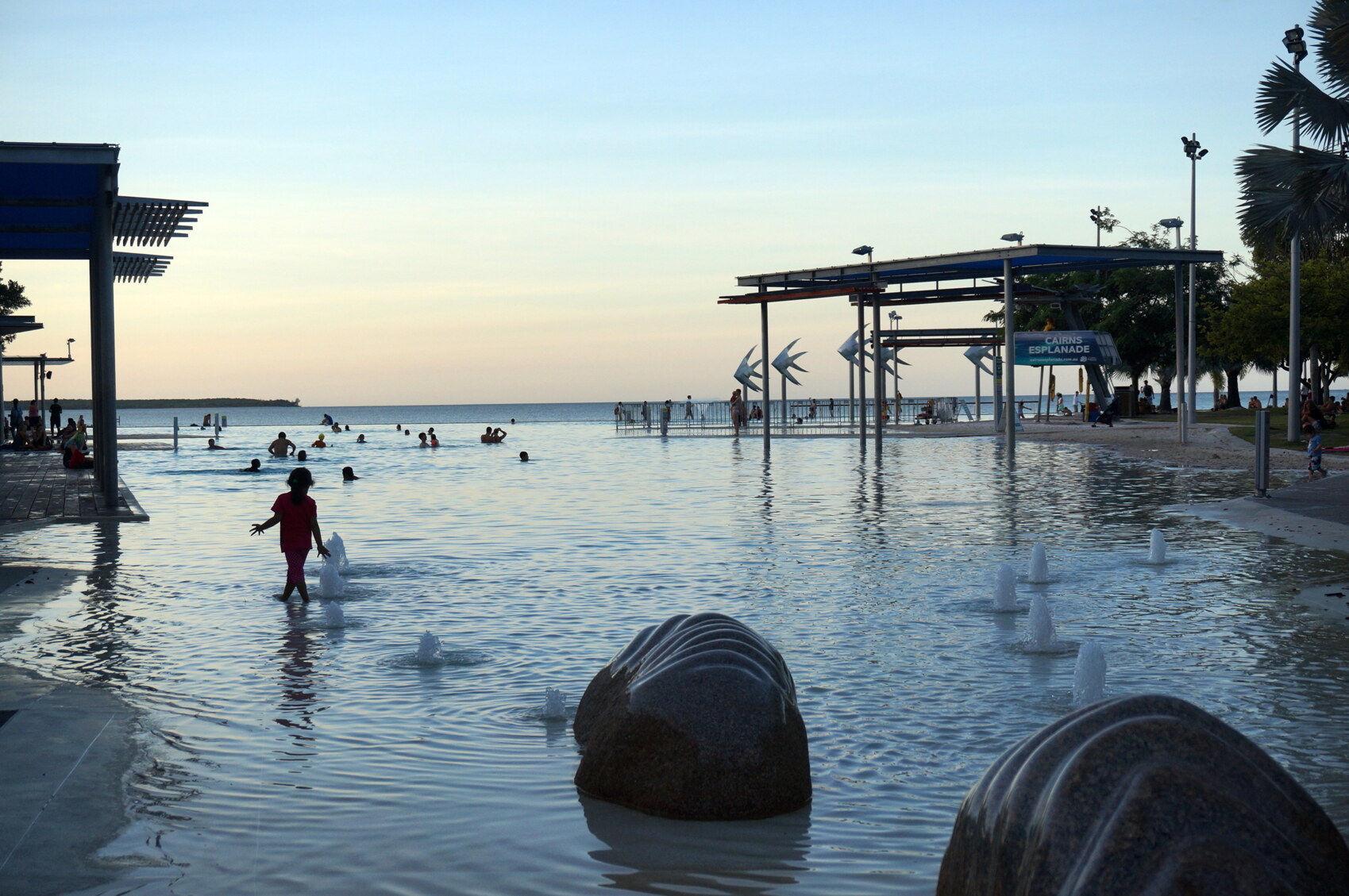 Afternoons at Cairns Esplanade Lagoon. Image credit: Elisa Bono
The popular landmark, the Esplanade Lagoon is great for toddlers and young kids where you can escape the heat in this safe swimming location. This 4800 sq metre saltwater swimming lagoon has an energetic atmosphere, catering to both locals and tourists. Sandy shores give this manmade attraction a more beach-like feel. Kids can build sandcastles or splash in the shallow waters safely, as the lagoon is patrolled. The park is also a short walk to Muddy's Playground, a modern splash playground and parkland. The park is a highlight for many young kids, with a flying fox, sound chimes, track ride, rope bridges, slides, playhouses, storytelling areas and puzzle games, sounds like my childhood dreamland!
Cairns Botanic Gardens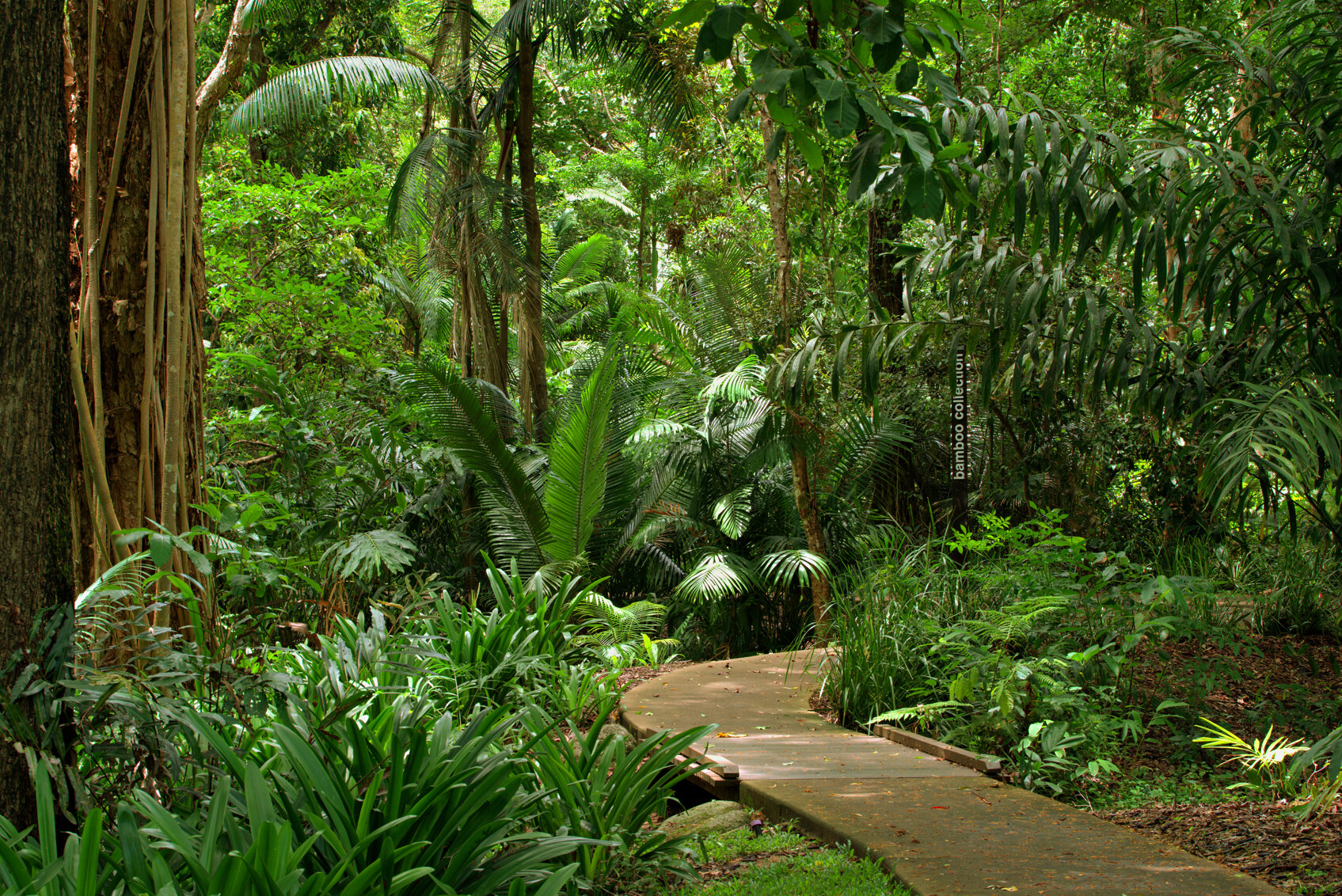 Leafy walks through the Cairns Botanic Gardens. Image credit: AustralianCamera
After days in the water, exploring the beauty of Cairns, QLD native tropical flora and fauna should be on the list. The Cairns Botanic Gardens allows you to escape to a sublime tropical oasis, where you can learn about native, tropical plants and horticulture. A fortnightly nature-based activity program is held for children under five, including fun actives like art and craft, storytelling, sing-alongs and garden discovery walks. When you have finished admiring the tropical plants and the beautiful birds, enjoy a coffee or some food at the Botanic Gardens Restaurant Café.
Fuel your days with local food... here's where
Apex Milk Bar - 24 Hoare St, Manunda
Apex Milk Bar is a great option for lunch or a quick bite. This traditional diner has been treasured by locals since the 1960s, surviving the test of time due to its fresh modern take on old school diner food. Humble burgers, thick chocolate milkshakes, battered fish and crispy chips, must I go on……. Their standout modern menu includes roast pork belly rolls and loaded waffle fries, you're on holiday, have fun and eat decadently!
Salt House - Marina Point, 6/2 Pier Point Rd, Cairns City
Set right on the marina, Salt House provides a prime seat to watch the sunset as boats cruise in and out. Serving lunch and dinner, reminisce about your day over a fresh seafood tasting plate, celebrating North Queensland's beloved local seafood. If seafood isn't your thing, Salt House provides an Argentinean wood fire grill, a feast of local meats. The menu has plenty of options for kids of all ages, a perfect way to end a day with full stomachs.
---
For further information
If you're interested in visiting or relocating to the Cairns area, find more information on the Cairns council website, or contact them at council@cairns.qld.gov.au or 1300 69 22 47.