Bland Shire New South Wales - an unmissable corner of Australia
The Bland Shire can be found on the northern fringes of the Riverina region of New South Wales.
The Shire is a vibrant and progressive community that offers a safe and family friendly country lifestyle. It contains outstanding parks and gardens, sporting and community facilities, fantastic schools, key medical and business facilities, and boasts a terrific community spirit.
Where is Bland Shire New South Wales
Bland Shire provides an authentic rural lifestyle with the conveniences of the city well within reach.
The Shire's major centre of West Wyalong is located at the junction of the Newell and Mid-Western Highways, within a 160 km radius of Wagga Wagga, Griffith, Forbes, Parkes and Cowra. Canberra is less than 300 km away.
Agriculture and industry in the Bland Shire New South Wales
Bland Shire New South Wales is a blossoming rural economy built largely around agriculture, with production of sheep, cattle, wheat and other crop varieties comprising much of the region's revenue.
Pace Farm operate the largest egg producing facility in the Southern Hemisphere in West Wyalong while the AWB have invested heavily in the region through its modern grain handling facility in West Wyalong.
In recent times, however, West Wyalong has also experienced significant developments in sectors other than agriculture. Evolution Mining operates a successful gold mine at Lake Cowal, 32 km from West Wyalong. The mine currently has State Government approval to operate until at least 2032.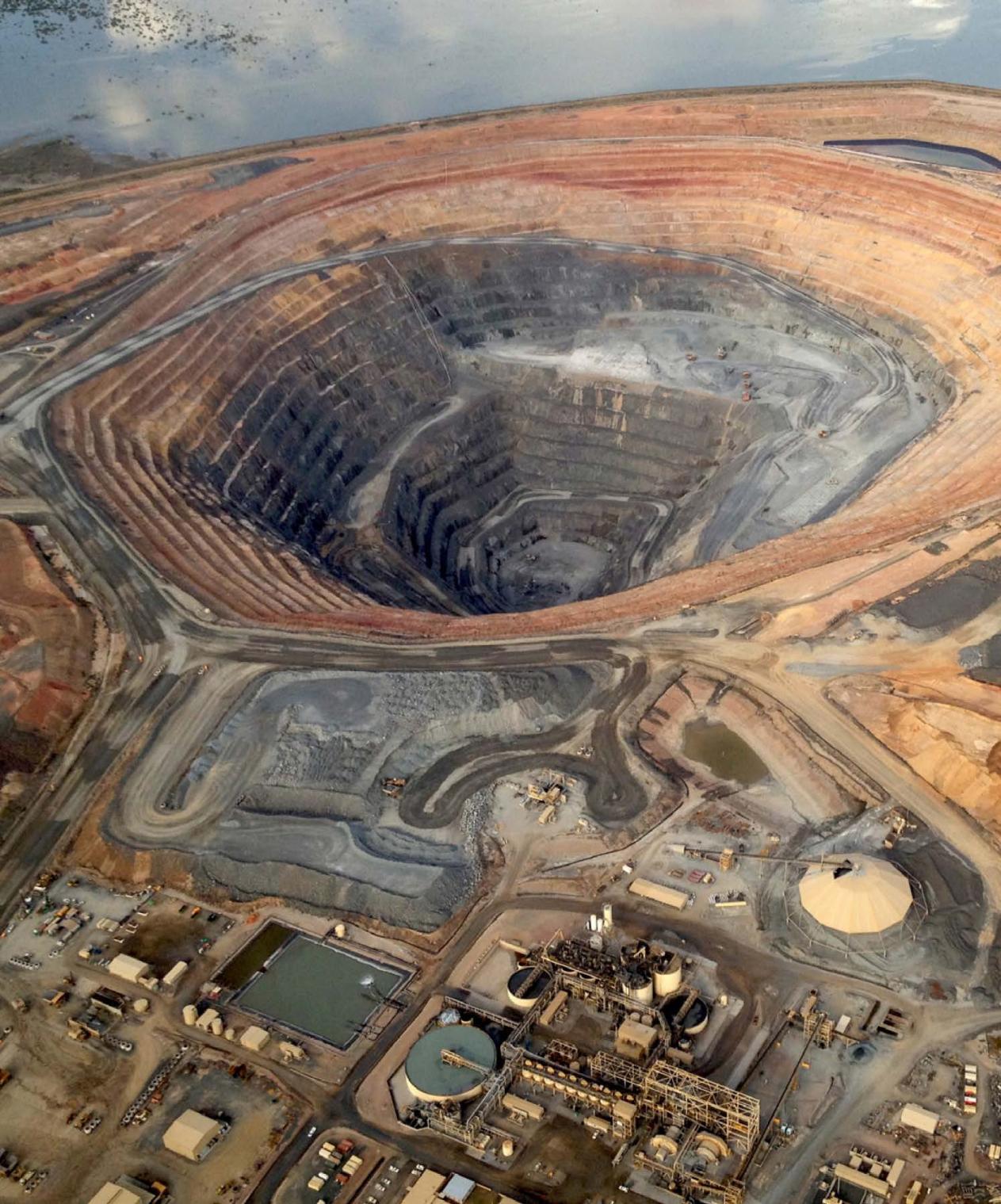 Evolution Cowal Gold Mine in Bland Shire New South Wales
Bland Shire New South Wales' culture and activities
The annual West Wyalong show is held annuallt in September in Bland Shire New South Wales, and is a popular event with both children and adults. Ungarie and Weethalle also hold annual shows.
Construction of a new multi-purpose community theatre is due for completion in January 2021.
The Bland but not Boring Public Art Trail was announced as the statewide winner of the LG Professionals award in 2020 and features a series of stunning interactive art installations including the Weethalle Silo Art Project, the Big Football, chainsaw art and much more.

McCann Park chainsaw art in Bland Shire New South Wales
Also be sure to check out the 'Bland, Dull and Boring Sign', which commemorates the formation of the 'League of Extraordinary Cities' comprising Bland, the town of Boring in the USA, and Dull in Scotland.
Bland Shire New South Wales also has a rich sporting heritage with numerous events spread across the year and local teams and competitions across most sports.

The Ron Crowe Oval in Bland Shire New South Wales
Outdoor adventure in Bland Shire New South Wales
The Wetlands are Bland Shire New South Wales' best-kept secret, a spectacular and peaceful environmental area where you can enjoy birdwatching, canoeing or just having a picnic with friends.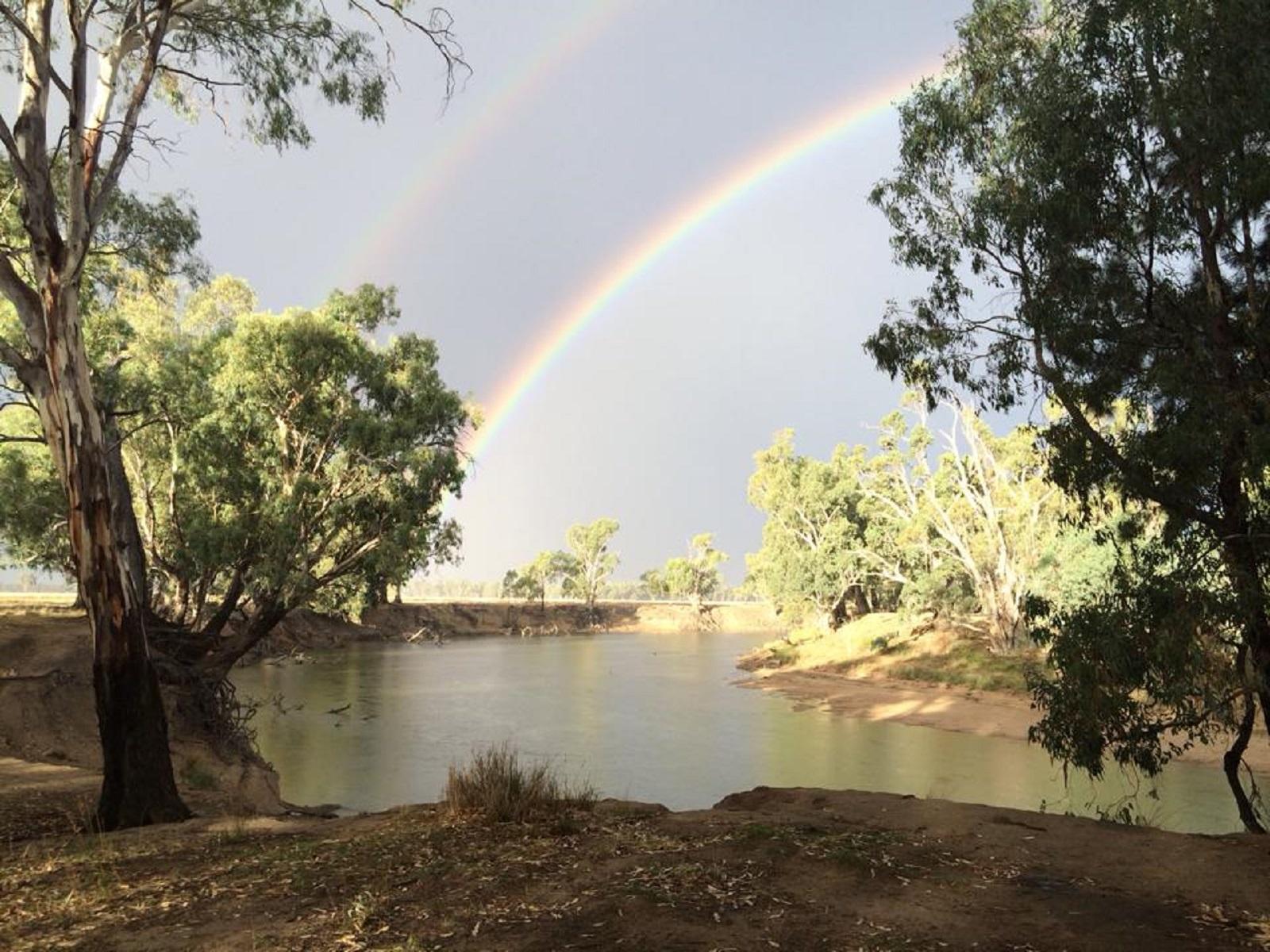 A rainbow over the Bland Shire Wetlands
If you prefer to enjoy the outdoors on foot, consider walking one of Bland Shire's two Gold Trails: the South-Western Gold Trail or the Newell Gold Trail. These give you the opportunity to stretch your legs whilst simultaneously learning about the gold mining origins of the Bland Shire region.
Fast facts
Major townships: Communities located within Bland Shire New South Wales include Barmedman, Tallimba, Ungarie, Weethalle, Kikoira, Naradhan and Mirrool.
Population: 5917 (ABS, estimated resident population 2017)
Area: The Bland subregion covers 8557.7 square kilometres
Average annual rainfall: 482 mm
For further information:
If you're considering a move to the Bland Shire region or just want to learn more about this corner of NSW, the Bland Shire website is a great place to start.
Make sure to check below to see some of the best properties from the region advertised on GoRegional, too!
Author: Craig Sutton is the Community Relations Officer for Bland Shire Council