Goulburn New South Wales: country life, city heartbeat
Be enticed by the country charm of Australia's first inland City. Perfectly positioned just two hours from Sydney, an hour from Canberra and one and a half hours from the coast, Goulburn New South Wales offers a world rich in heritage, culture, natural beauty and adventure is ready to be explored.
Embrace relaxed country living, with city benefits. This region presents a unique and balanced lifestyle opportunity to enjoy stunning rural landscapes, heritage architecture, and plenty of fresh air, without sacrificing urban delights such as contemporary art, modern boutique shopping, and relaxed casual dining.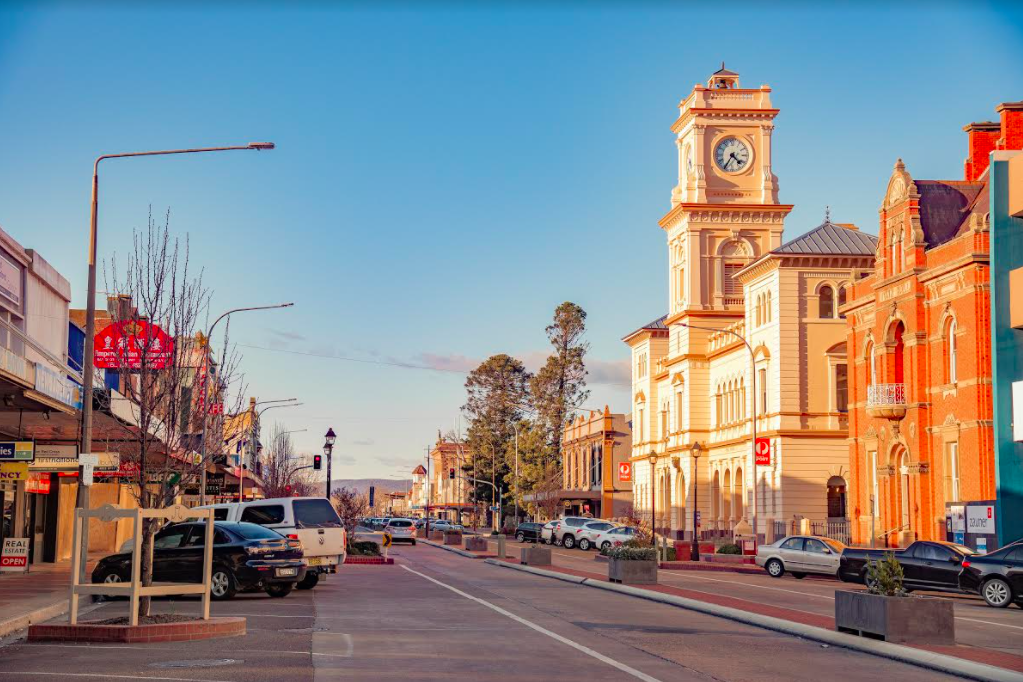 The Goulburn New South Wales commercial centre of Auburn St
With quality and affordable housing, remarkable attractions and regular events, as well as excellent schooling, infrastructure and healthcare, Goulburn is the perfect place for your tree change.
Location, location, location
A major regional centre in the Southern Inland of New South Wales, Goulburn is centrally located at the heart of Australia's busiest road corridor between Sydney, Canberra and Melbourne. Excellent road and rail links exist between the three capital cities, as do connections to other major centres in Queensland, South Australia and Western Australia.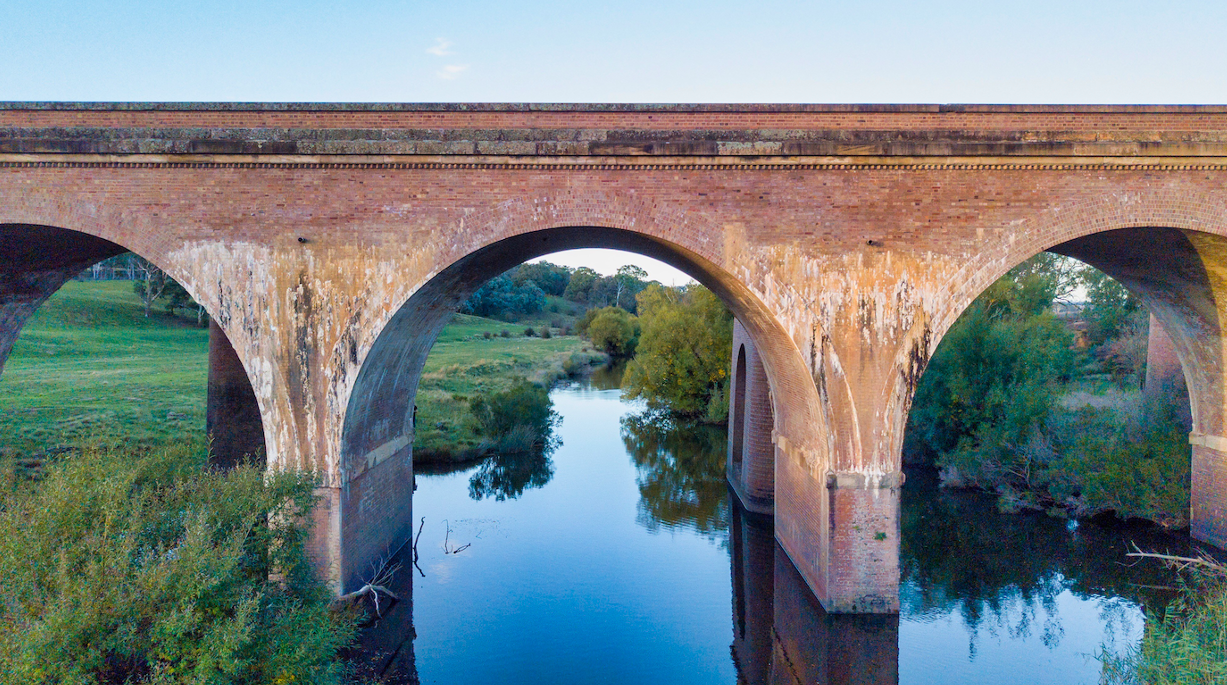 A railway bridge in Goulburn New South Wales
Money matters in Goulburn New South Wales
Goulburn Mulwaree's Gross Regional Product is estimated at $1.54 billion, which represents 0.25% of the state's Gross State Product. Health Care and Social Assistance is the largest sector in terms of employment. The fastest growing industry sectors in the region include Construction, Administrative & Support Services and Mining.
Goulburn New South Wales' local agriculture
Agriculture has played a major role throughout Goulburn's history and is still a major industry in today's economy, generating $133.58 million of output in 2018/2019. Goulburn Mulwaree's land area of over 3,200 square kilometres is largely used for agriculture, particularly particular sheep grazing, with some cattle grazing and boutique industries.
Water in Goulburn New South Wales
Goulburn New South Wales' water supply is drawn from Pejar and Sooley dams, and Rossi Weir, in addition to the Highlands Source pipeline. This 80 km pipeline brings water to Goulburn from the Wingecarribee Reservoir and secures our water supply well into the future.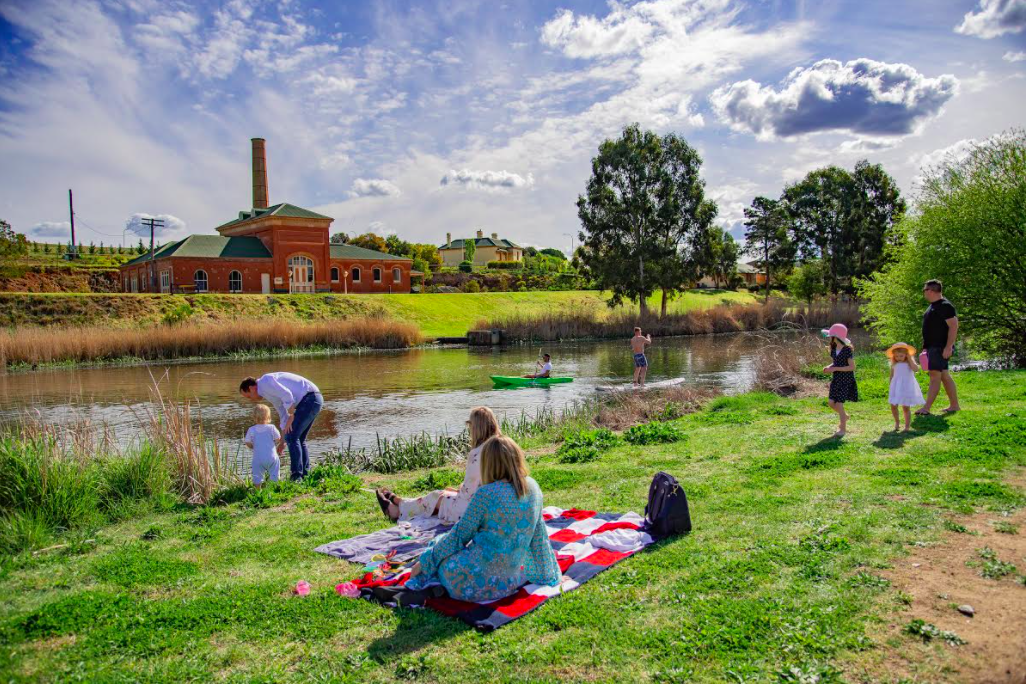 Goulburn Historic Waterworks, on the banks of the Wollondilly River
Fast facts
Major townships: The Goulburn Mulwaree Local Government Area includes the villages of Bungonia, Marulan, Lake Bathurst, Tallong, Towrang, Tarago and Windellama.
Population: The city of Goulburn New South Wales has a population of approximately 24,026, while the surrounding region is home to approximately 10,406 people. Goulburn's population has been increasing steadily, and is forecast to continue.
Altitude: 702 m above sea level
Climate: Goulburn's climate is described by the Bureau of Meteorology as Temperate. Summers are mild to warm (11.6 °C – 26.7 °C). Winters are cool to cold (2.1 °C – 12.3 °C).
Rainfall: Goulburn receives an average of 665.8 mm of rain annually, with most rainfall occurring from November to January.
For further information:
If you're considering a move to the Goulburn New South Wales region, your first stop should be the council website and the Goulburn region website, which are rich sources of information.
In the mean time, check out some of our favourite properties for sale in the area below!
Author: Steven Redman is the Media and Marketing Officer for Goulburn Mulwaree Council.
---