Australia's 5 most expensive farms in 2020
What do a barramundi farm, a luxury resort minutes from Byron Bay and a 3,700 acre cropping property have in common? No, this isn't the set-up to a bad joke - each of these properties holds a spot on Go Regional's list of the five most expensive farms for sale in Australia.
Without further ado, let's get straight into the list with the farm holding fifth place:
5. 'Miller's Hill' / Glenrowan, VIC / $5.8 million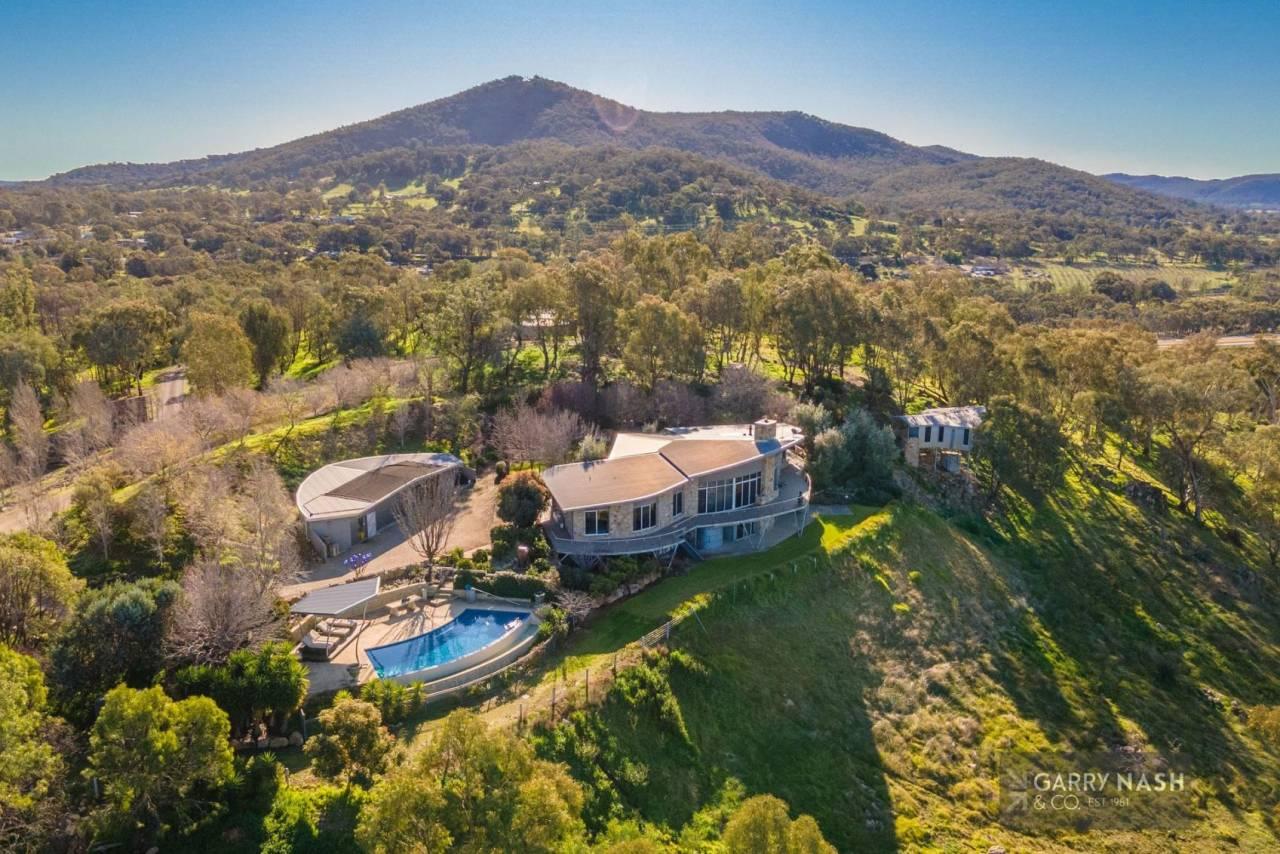 This beautiful property offers a remarkable combination of luxury and function.
No expense was spared when it comes to the living quarters at Miller's Hill. It features a beautiful 4-bedroom granite residence with a 4-car garage, as well as a separate guest accommodation & second 3-bedroom brick veneer residence.
Panoramic views from the living room of the main residence
Other selling points include the property's self-cleaning infinity pool and climate controlled wine cellar.
However, Miller's Hill is also a fully functional farm, boasting more than 450 acres of rye, sub clover & phalaris pastures.
Miller's Hill farmland
The property has 12 paddocks with solar electric fencing, and also features a number of hay and machinery sheds.
4. 'Bob's Farm' / Port Stephens, NSW / $6 million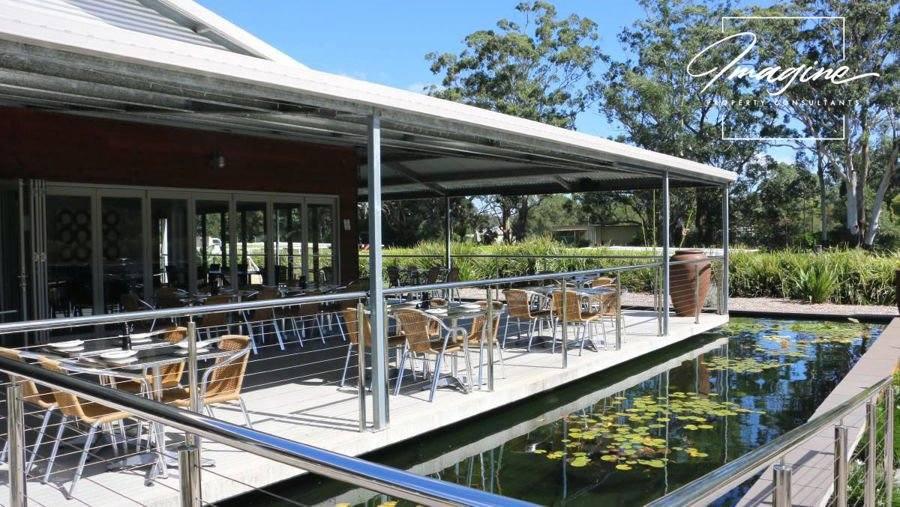 Bob's Farm is a remarkable property. Currently the largest producer of Barramundi fish in NSW, this 43-acre farm features a restaurant capable of seating 320, a 50-tonne-per-year fish facility, and a hydroponic system for growing vegetables and herbs.
Mature Barramundi at the farm's fish facility
Bob's Farm produces a total of 1000 kilos of live & freshly chilled Barramundi per week, much of which is sold at the property's restaurant. This restaurant is available for regular dining as well as group dinners and functions, and also boasts wheelchair-accessible conference facilities.
Guided tours of the unique property are offered twice daily, allowing interested clientele to learn how fish farms operate.
Serving fresh local produce: home-grown Barramundi & vegetables from the hydroponic garden at the Bob's Farm restaurant
3. 226 Invercauld Road / Goonellabah, NSW / $6.25 million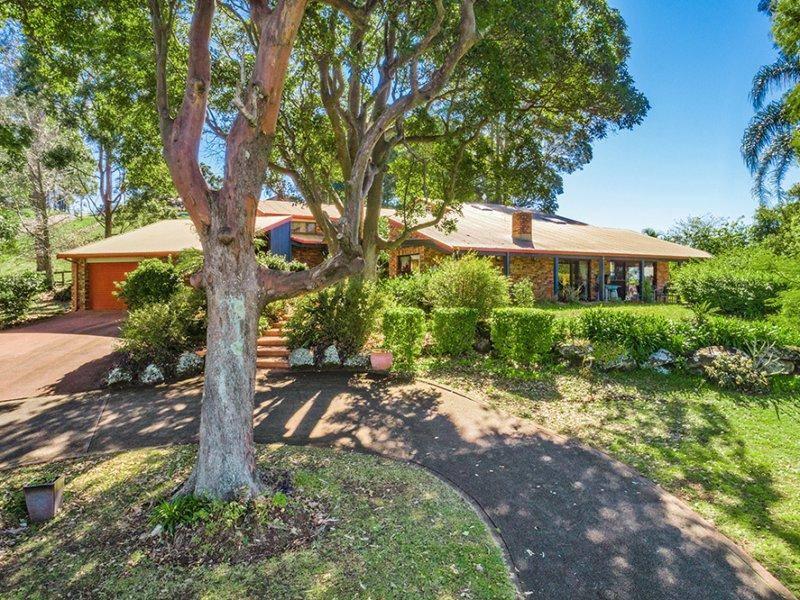 This approximately 100-acre property offers an unmissable development opportunity.
Approximately 70% of its land is virtually level, making it ideal for staged development, with a potential residential lot yield of between 175 and 200. The property also features such desirable features as long creek frontage, a beautiful waterfall and swimming hole.

Invercauld Road's private waterfall
The existing residence is also charming, built over three levels and featuring five bedrooms, high ceilings and an open fireplace.

Rustic charm of the Invercauld Road residence
2. 48 Tobin Close / Lennox Head, NSW / $6.5 million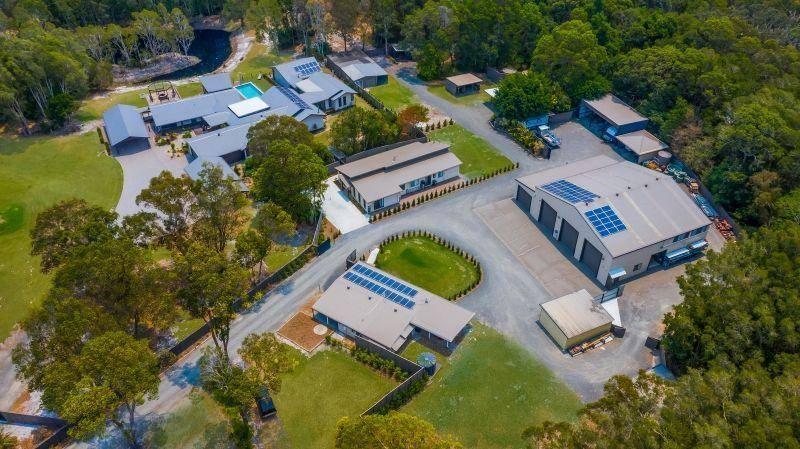 This one-of-a-kind property offers you the opportunity dreams are made of - owning a 13-acre private resort just a short drive away from the tourist hotspot of Byron Bay.
The property currently features two established houses, both an expansive main home and a second 4-bedroom home with dual occupancy fenced separately from the main house for privacy.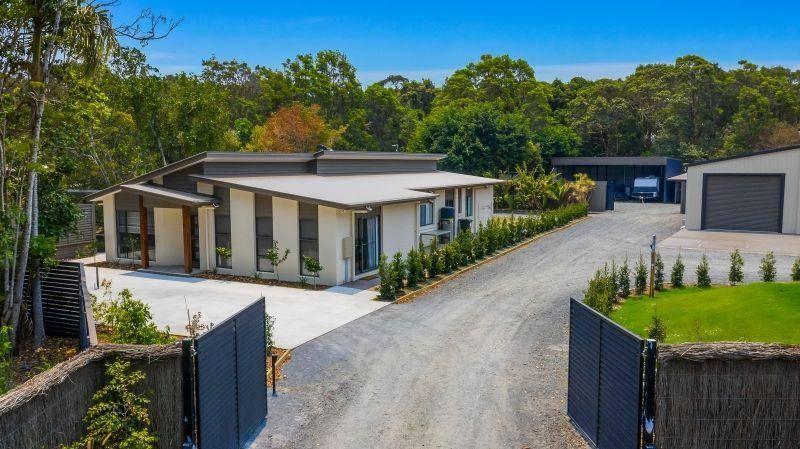 Secluded 4-bedroom second residence
The main house features high ceilings, hardwood floors, well appointed chef's kitchen and large walk in pantry, enormous rooms and various guest quarters.

The main house's spacious master bedroom

Tobin Close's elegant open-plan sitting room
It is surrounded by decks with a large central entertaining area overlooking the resort style pool, cabana and fire pit.

Main house deck and pool
The possibilities are endless with this property. It can be enjoyed as a private bushland estate with proximity to the seaside, transformed into an eco-tourism retreat with the addition of some luxury villas, or anything in between.
1. 'Strathdarr' / Crooble, NSW / $7.5 million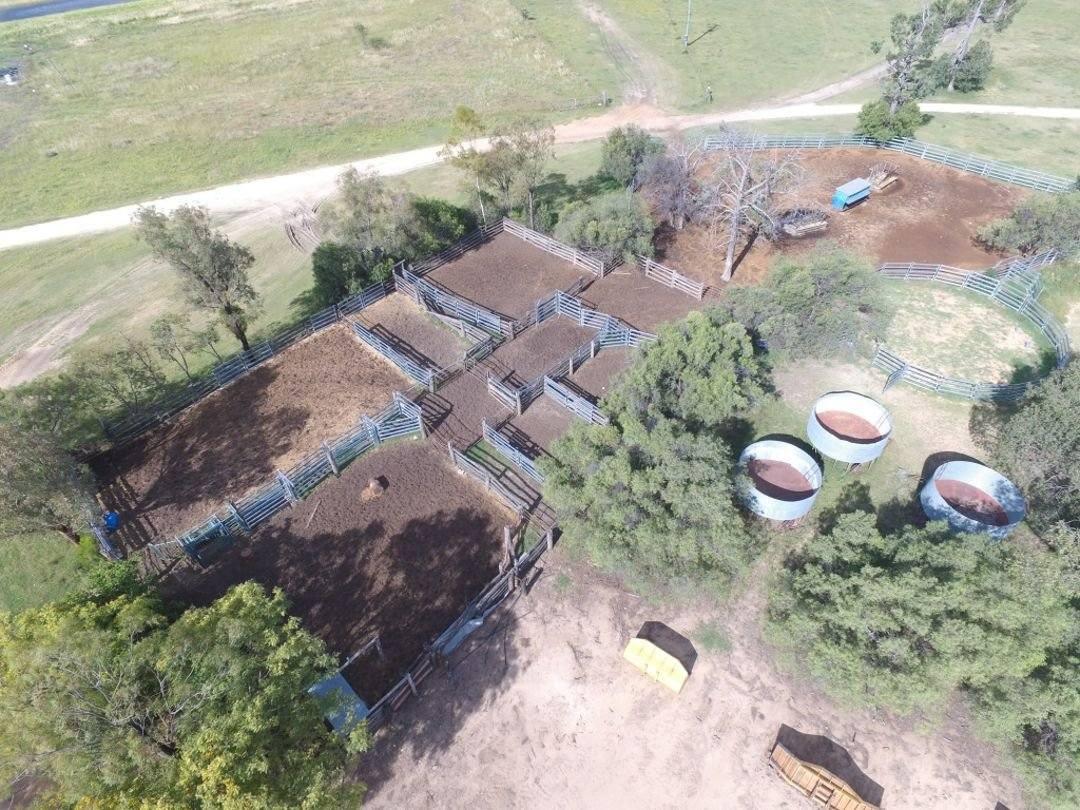 In true Aussie fashion, taking the top spot on our list of most expensive farms for sale is a farming property with nearly 4000 acres of land.
'Strathdarr' is made up of 1,000 ha of dryland cultivation, 90 ha of pivot irrigation and 432 ha of open-to-medium timbered cultivation, with ideal conditions for farming, receiving about 600 mm of rain annually.
This massive property boasts excellent farming infrastructure: 7 dams, 5 bores, a wool shed, 6-bay machinery shed and tool shed, stockyards with crush, race and ramp, a 540T silo complex, and a workshop.

Stockyards at Strathdarr
The homestead itself has 5 bedrooms, an in-ground pool and tennis court.

The Strathdarr homestead