Discover Coolgardie and Kambalda
Broad horizons are part and parcel of life in Western Australia's historic Goldfields, with their sweeping ochre plains and endless sky. Once home to the third biggest town in Western Australia, Coolgardie is part of the Goldfields-Esperance region and the birthplace of the West's great gold rush.
Located approximately 550 kilometres east of Perth, the Shire of Coolgardie encompasses an area of 30,400 km² and includes the towns of Coolgardie, Kambalda, Widgiemooltha and the Aboriginal community of Kurrawang.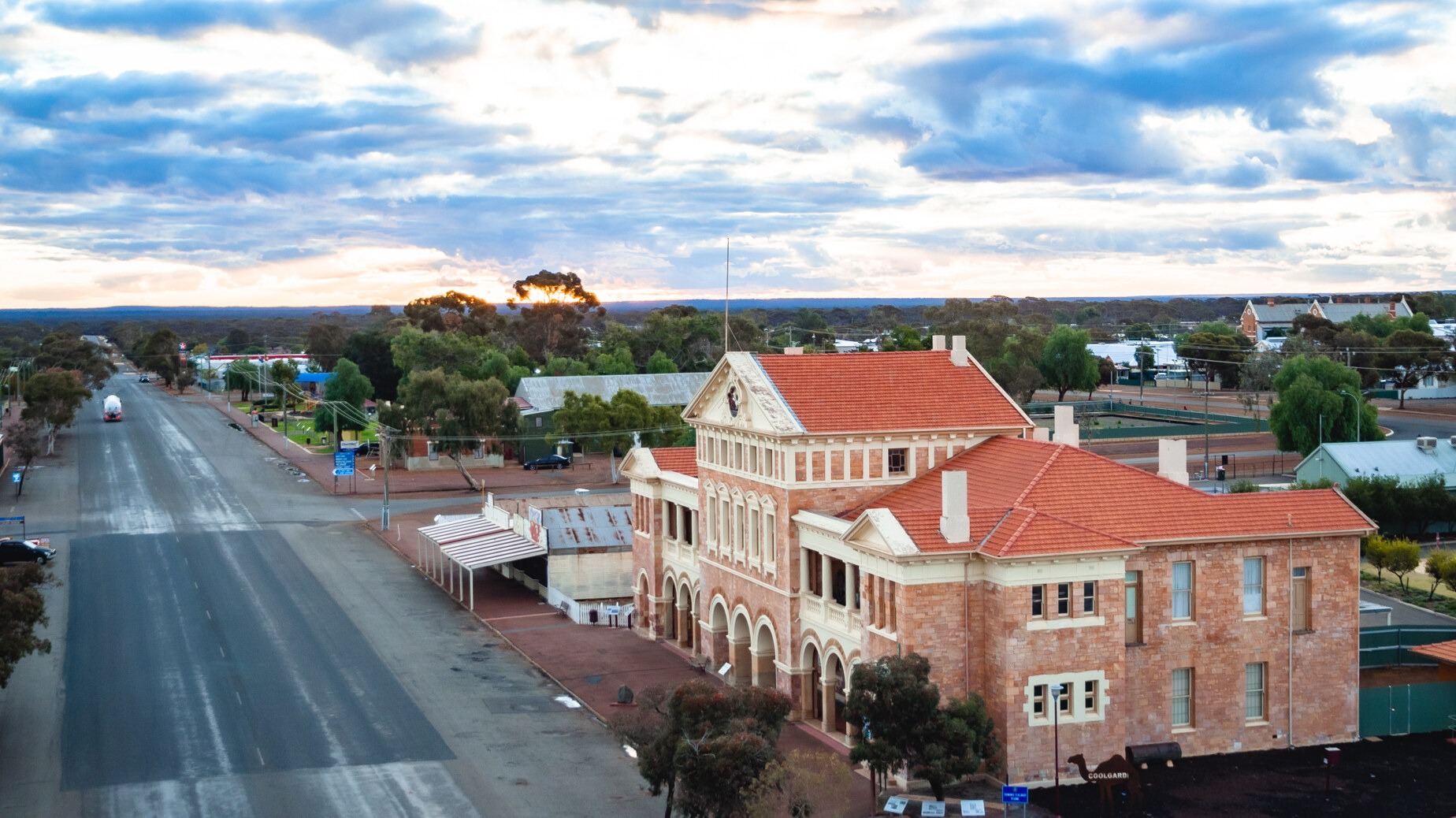 Rich in gold-rush era history, the towns feature some of the grandest historical buildings in the state, and are home to around 3,600 people.
Mining in Coolgardie, WA
The Shire of Coolgardie is the number one producer of minerals in the Goldfields region of Western Australia, with gold and nickel mining operations supporting globally significant regional exports. Established in 1892, five years before Kambalda, Coolgardie was the first goldfields settlement and lives on as both a historic town and a mining centre.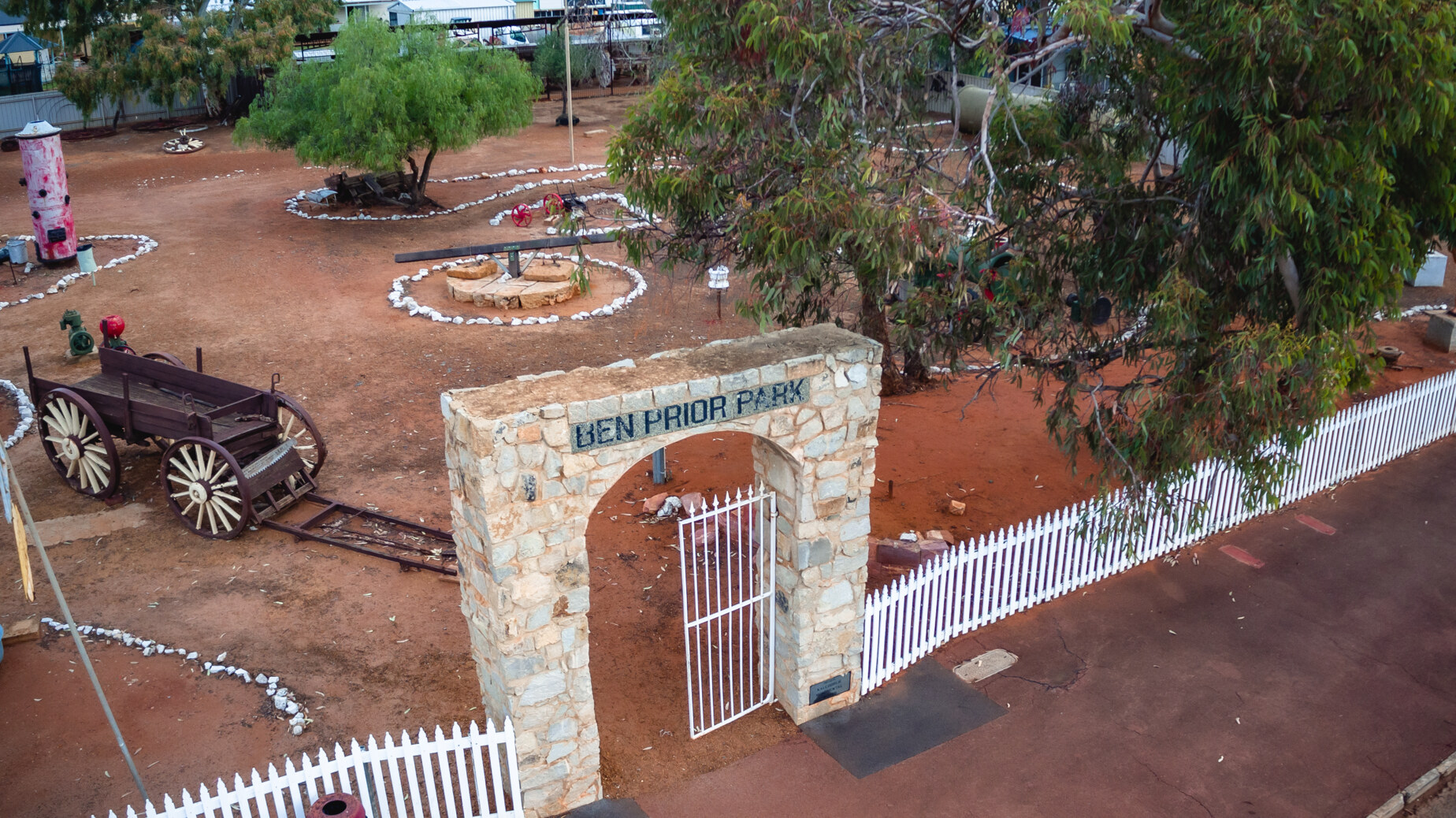 Kambalda, likewise, continues to thrive as a working mining centre. Built by Western Mining in the 1960s and designed by one of the country's most innovative town planners. Today, Kambalda remains a mining hub and is made up of two separate towns, Kambalda East and Kambalda West, surrounded by salt lakes and bushland.
Mining is still the dominant industry, and major employer, across this part of the Goldfields-Esperance region, and living in Coolgardie and Kambalda has become a popular option for workers on both far-flung sites and those based around nearby, and more expensive, Kalgoorlie.
Coolgardie, WA health and education facilities
Access to health services is always a question mark for people looking to relocate to the more remote areas of Australia. Coolgardie Shire is relatively well provisioned, partly thanks to the historic needs of a hands-on mining community. Both Coolgardie and Kambalda have multi-service medical centres. Coolgardie Health Centre provides 24 hour emergency care and outpatient treatments, as well as GPs and Nurse Practitioners. Kambalda Health Centre shares its facilities with St John Medical Kambalda, the town is also the site of an exciting new health initiative, the Goldfields Women's Health Centre. Coolgardie and Kambalda are close, in local terms, to the major regional hospital, located in Kalgoorlie.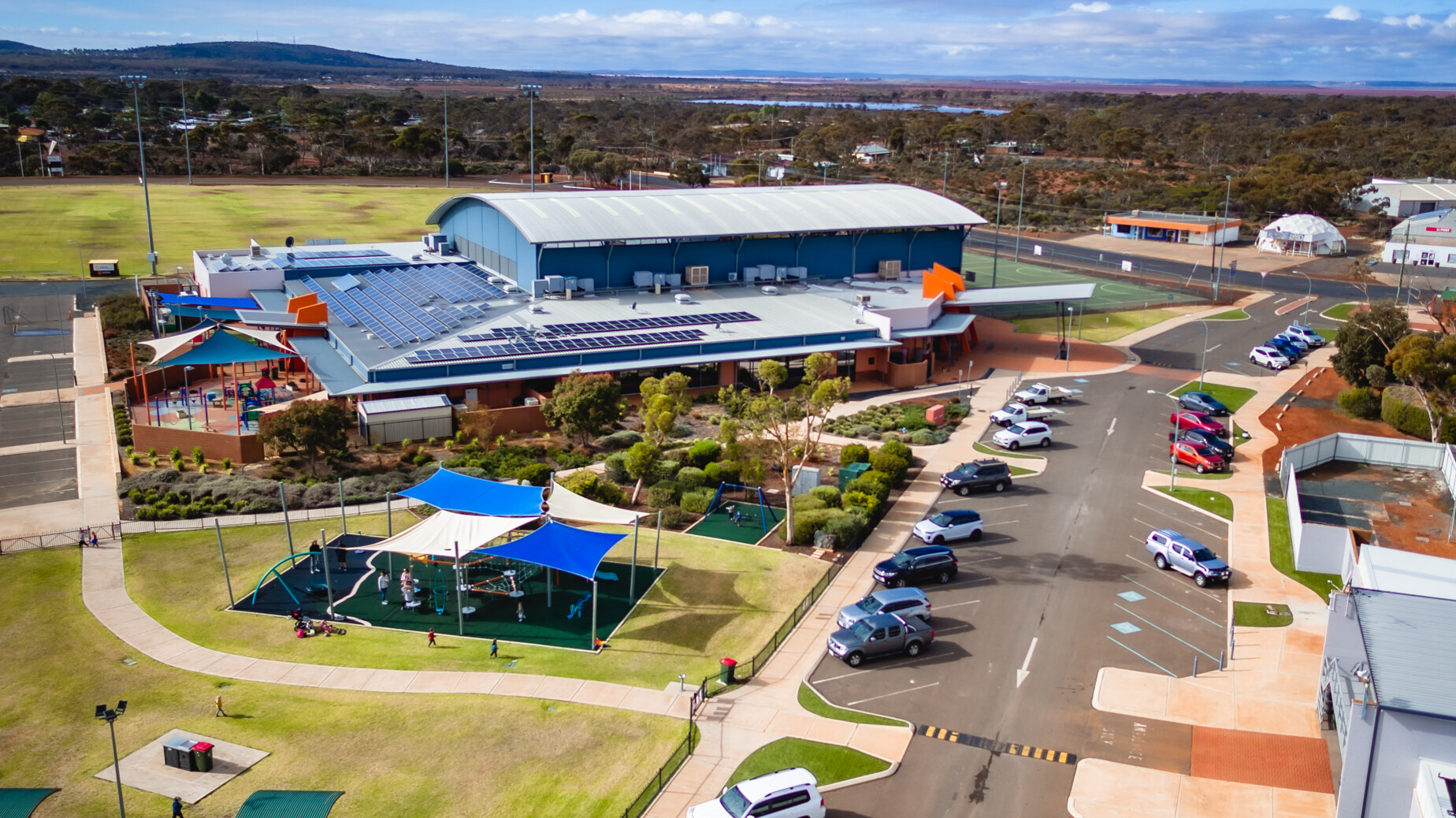 The region is similarly well served on the education front, with three primary schools and a high school. Families have local access to Coolgardie Primary School, Kambalda Primary School and Kambalda West District High School. For those prepared to look further afield there is the option of taking the school bus to Kalgoorlie, where they'll find Kalgoorlie-Boulder Community High School as an option for years 8 to 10, with Eastern Goldfields College catering to students in year 11 and 12 and John Paul College, which covers years 7 to 12. Kambalda also offers a day care centre and local playgroup.
Out and about in Coolgardie, WA
In both towns, the local recreation centre is the place to be, the local hub for sporting and some cultural activities. Both Coolgardie Recreation Centre and Kambalda Community Recreation Facility offer swimming pools, a library, access to technology, multi-purpose sporting courts and outdoor play areas. Coolgardie Rec also has an associated skate park, while Kambalda offers a cafe and stage facilities.
The Golden Quest Discovery Trail is a highlight for both history buffs and amateur explorers, spanning 965km and covering the length of the Goldfields. There's also a Green Trail option for those seeking to discover more about the unique landscape. Rowles Lagoon is the only freshwater wetland in the Goldfields and is popular with tourists and locals alike. Ideal for both day trips and camping, Rowles Lagoon offers hikes, kayaking and swimming (when water levels allow) and excellent bird watching opportunities. Cave Hill is another popular camping and hiking spot, with ancient caves to explore and well sign-posted tracks. In fact, one of the joys of moving to Coolgardie Shire is having the whole Great Western Woodlands to explore.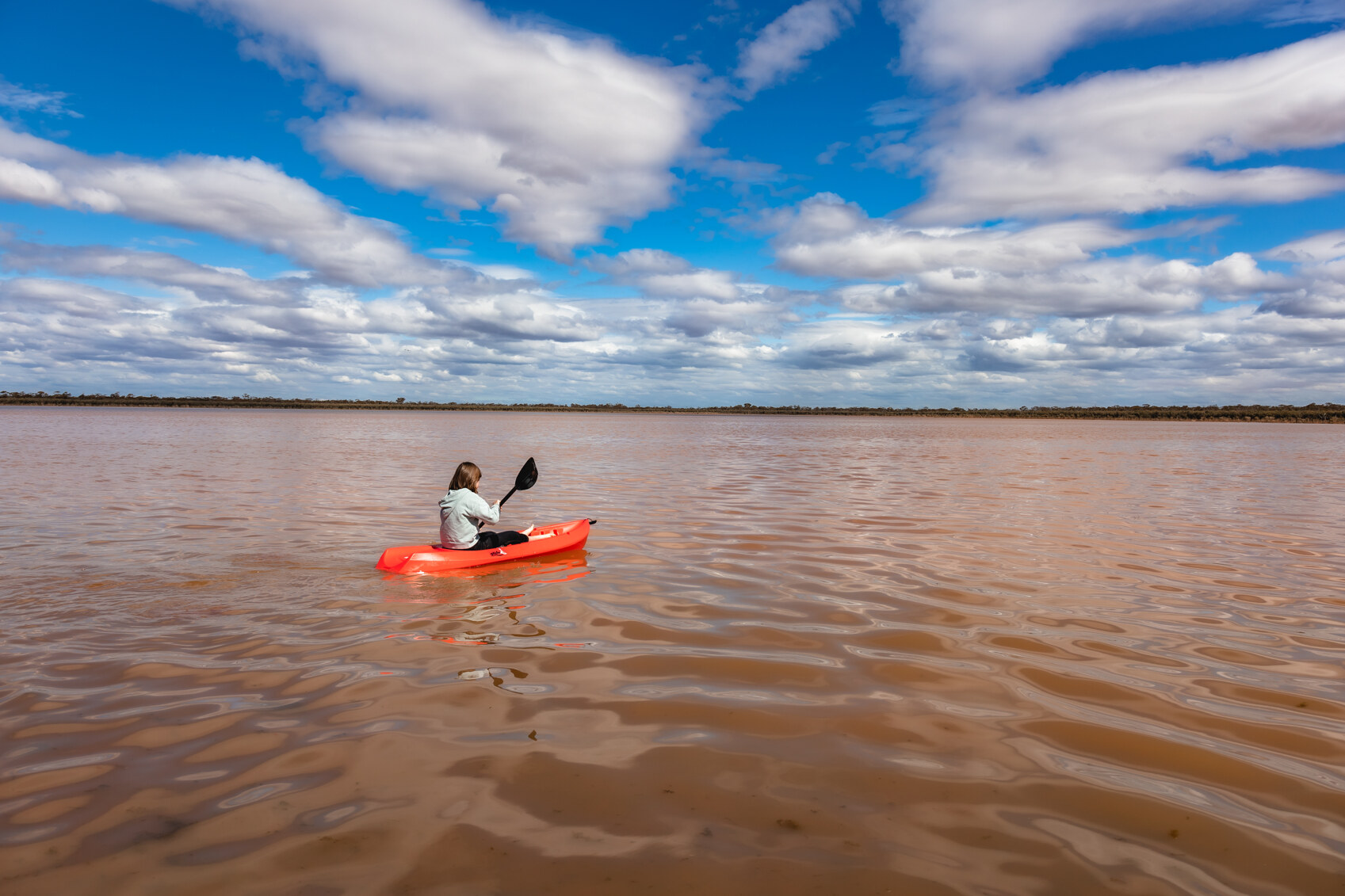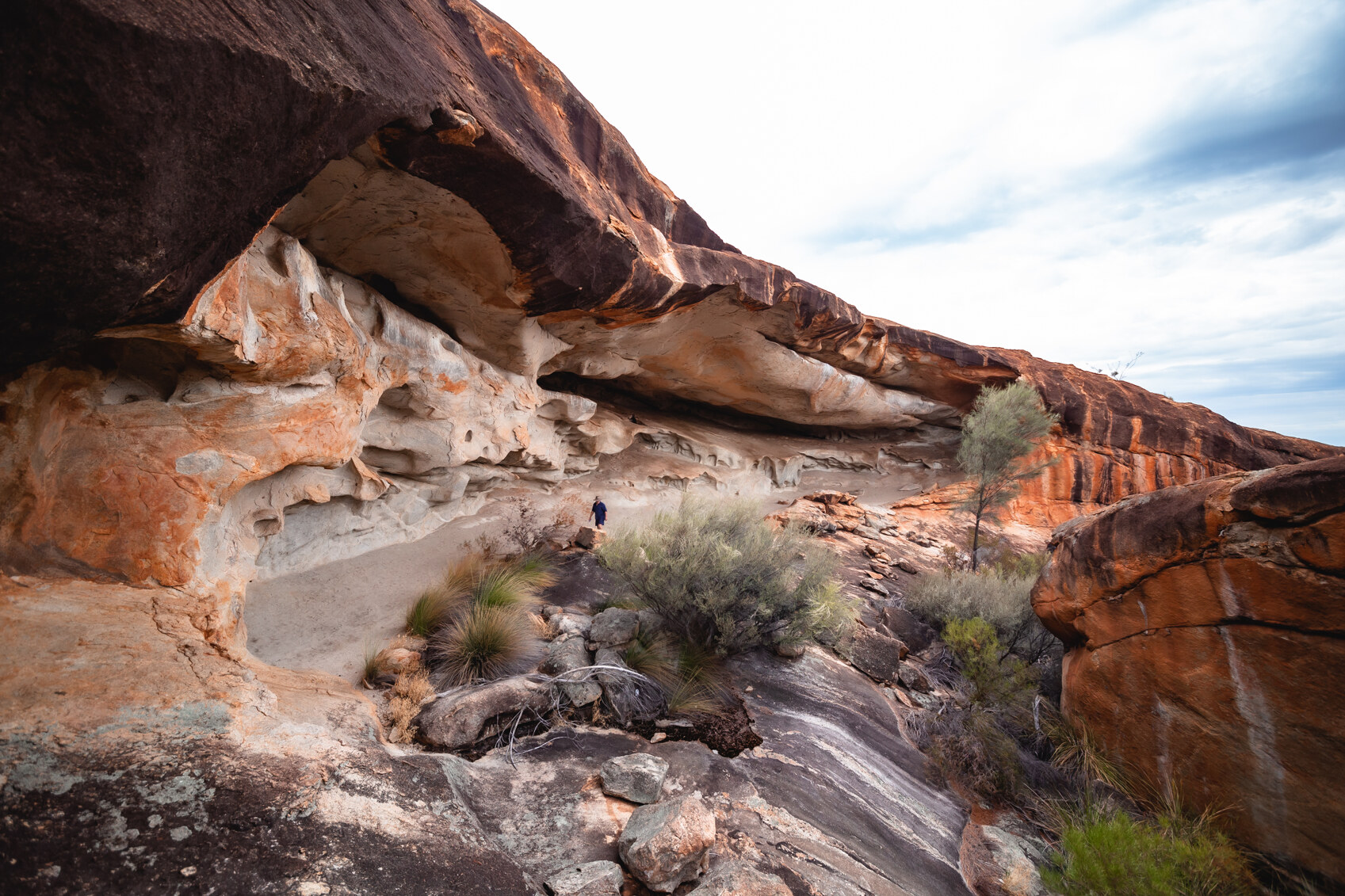 Coolgardie and Kambala both provide access to relatively limited choices on the shopping and culture fronts, but that's part of life in a remote rural area. Kalgoorlie-Boulder is close by and is the largest town in the Goldfields, making it an obvious choice when you need to stock up. Esperance is significantly further away, but it's a direct drive down the highway and has the added benefit of beautiful beaches.
Explore the historic heart of the Goldfields
Coolgardie saw the biggest movement of people in Australian history when gold was found in 1892. At the height of the gold rush in 1897, Coolgardie was Western Australia's third largest town servicing a population of 25,000 residents and over 700 mining companies.
Rich in gold-rush era history, both towns feature some of the grandest historical buildings. Coolgardie, in particular, has some of the most remarkable surviving gold rush-era buildings in the state, including the Goldfields Exhibition Museum, Post Office Complex, Pharmaceutical Museum, Railway Museum and Warden Finnerty's Residence.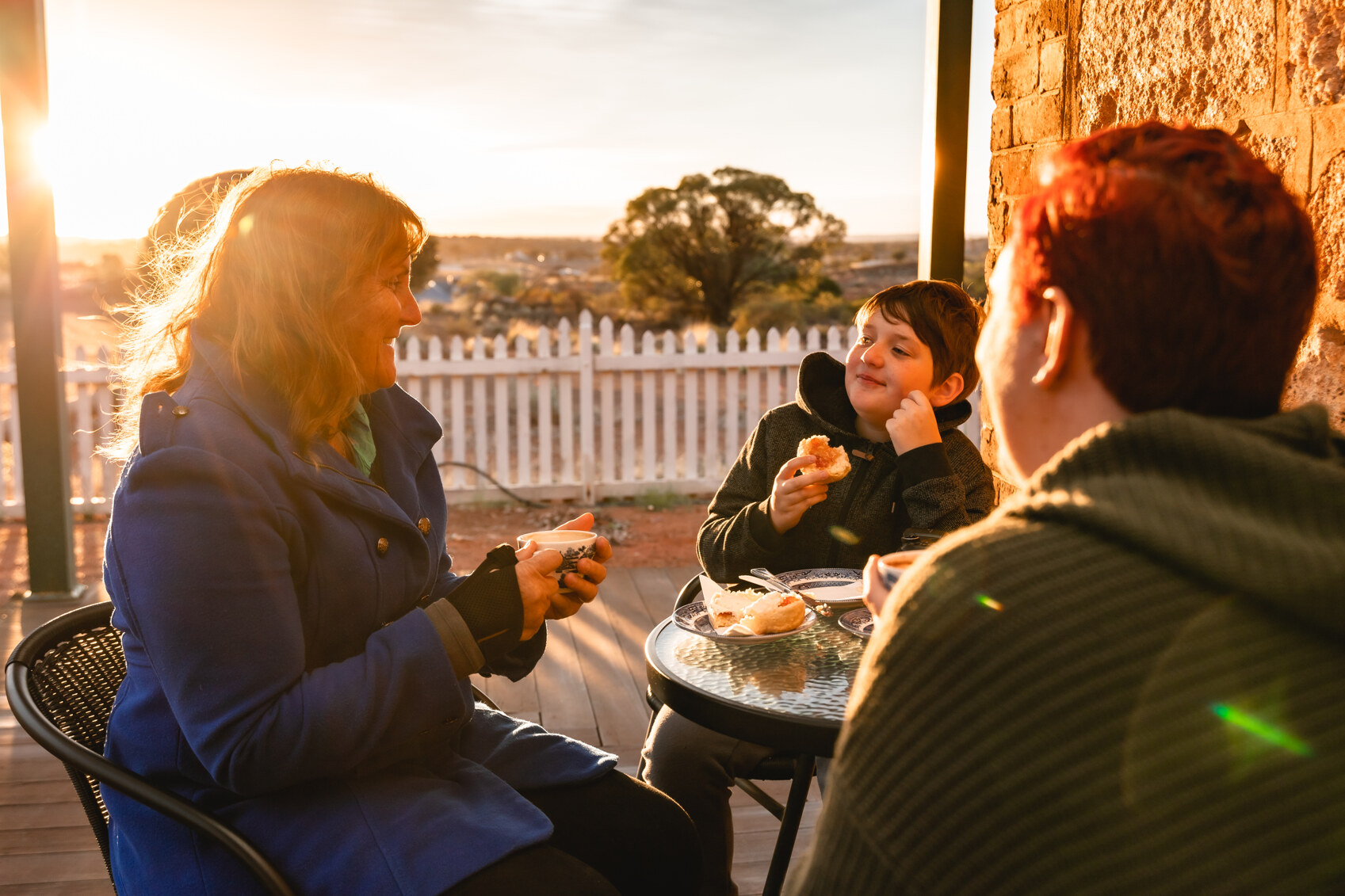 ---
For further information
If you want to know more about living in Coolgardie Shire, visit www.coolgardie.wa.gov.au or contact the Shire Council at mail@coolgardie.wa.gov.au or by phone on 08 9080 2111.