Road into the stunning Yorke Peninsula. Image credit: Mariangela
The Best of Coastal Living in South Australia
Escape to the rugged coastlines and pristine beaches of Copper Coast, SA. Located in the beautiful Yorke Peninsula region, an easy hour and a half drive from Adelaide. The region provides amazing views, but the rich history, friendly community and growing coastal developments are what makes Copper Coast a great place to call home. Immerse yourself in the culture and heritage of the different unique townships, particularly Kadina, Wallaroo and Moonta. Each with a range of museums and attractions to gain a true understanding of life on the coast. The Copper Coast, SA has plenty to offer from coastal towns with glistening beaches, old mining settlements rich with history and rural settlements with their sweeping, green pastures. I definitely recommend a visit and, suspect you might find yourself staying longer than anticipated.
Agriculture and Industry in the Copper Coast, SA
The growing agricultural sector of the Copper Coast, SA generates plenty of support and prosperity across the region. Due to the extremely fertile land, advancements in technology and effective crop diversification, the region has become a front runner of diversified arable farming. Bulk grain handling and commodity facilities at the deep-sea port of Wallaroo also provide strong support to the region. Growth in the manufacturing sector has been strong, driven by increased production in the agricultural sector and the associated value-adding industries. Other manufacturing activities within the region include the production of transport equipment, building, construction and other related services. The region also boasts a range of significant extractive industries, including limestone, granite, dolomite, gypsum, copper and sand mining.
The Copper Coast, SA has a coastline of approximately 50 kilometres which caters to a healthy fishing industry supporting scale fish, prawn, crab and abalone fisheries. Oyster and mussel farming are fast emerging as an industry of the future as is the growing of brine shrimp in the region many saltpans. The Copper Coast is home to a diverse range of agricultural opportunities, success may be just around the corner.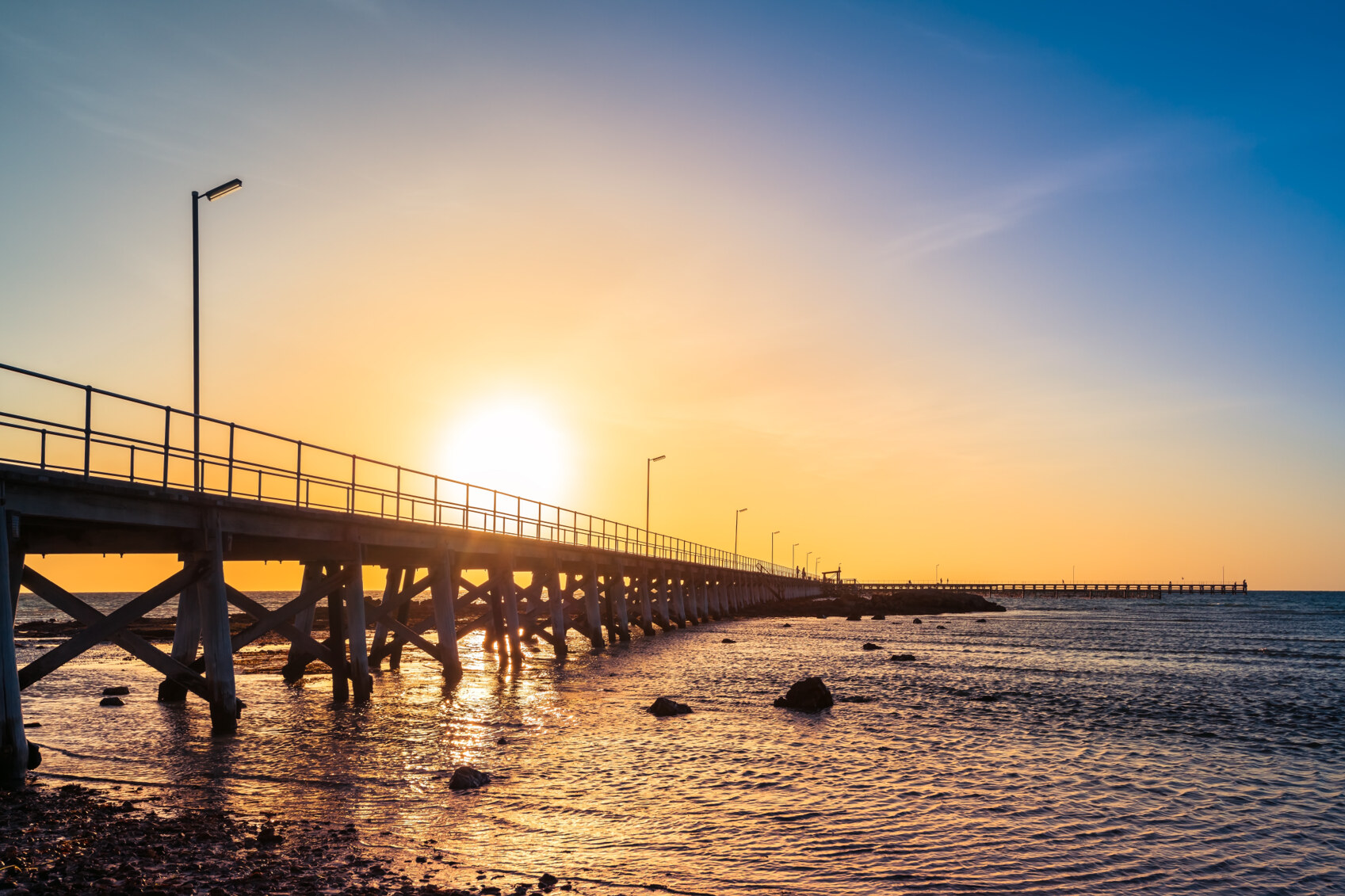 Moonta Bay jetty at sunset in the Copper Coast, South Australia. Image credit: myphotobank.com.au
Culture and Activities in the Copper Coast, SA
Getaway to some of South Australia's best beaches in Yorke Peninsula's Copper Coast. The long expanses of sandy beaches suit all family's needs. Lose track of the time playing beach games, exploring rock pools, kayaking, paddle boarding, surfing or simply unwinding with a good book. No matter the time of the year you will love the spectacular Copper Coast sunsets. There are a few notable beaches we recommend visiting. South Beach in Port Hughes is a must, with its photogenic white sand and crystal blue water, enjoy the peace and tranquillity of this haven. There are not many beaches in South Australia you can drive onto, but North Beach in Wallaroo is a two-kilometre stretch of natural beauty and allows for 4WDing fun. The perfect family beach is Moonta Bay foreshore, with wide expanses of white sand, there is plenty of room for everyone to enjoy a day in the sun. The flat water is great for kayaking, paddleboarding, or attempt to rake the tidal line for blue swimmer crabs.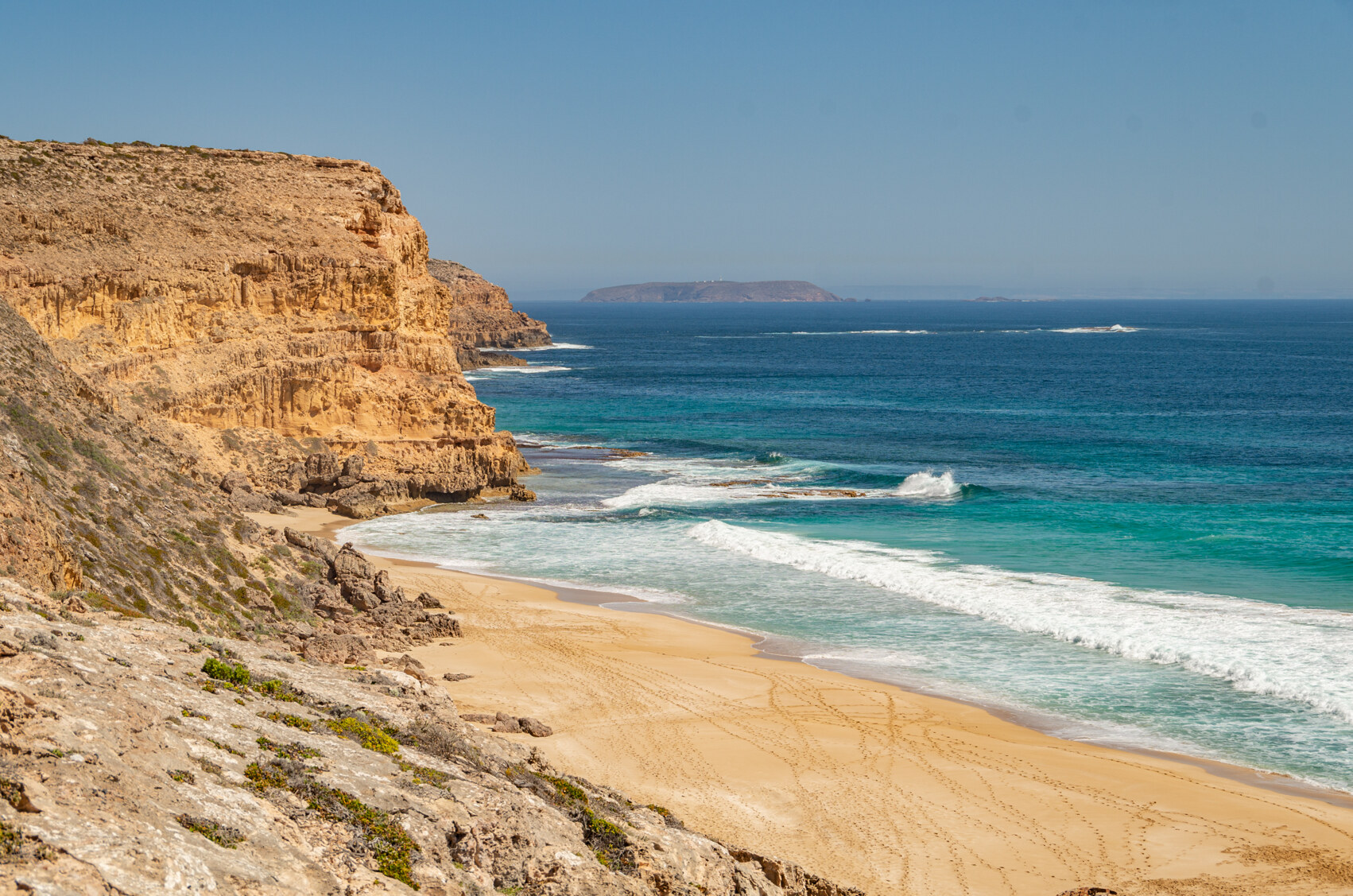 Rugged Yorke Peninsula coastline in Copper Coast. Image credit: Sean Heatley
The region is renowned for its highly anticipated biennial event Kernewek Lowender: Copper Coast Cornish Festival. Being the biggest Cornish Festival outside of Cornwall itself, this special event has something for everyone. Immerse yourself in traditional Cornish heritage, entertainment and delicious food. Popular activities include Maypole and Furry Dancing, street parades, pastry bake-offs, concerts, Cornish ceremonies, markets and exhibitions. A festival highlight is the Cavalcade of Cars and Motorcycles with over 500 vintage cars and motorcycles which travel around the region. Over 45,000 people come to embrace the regions Cornish heritage, spread over a seven-day period, leave satisfied with a newfound Cornish appreciation.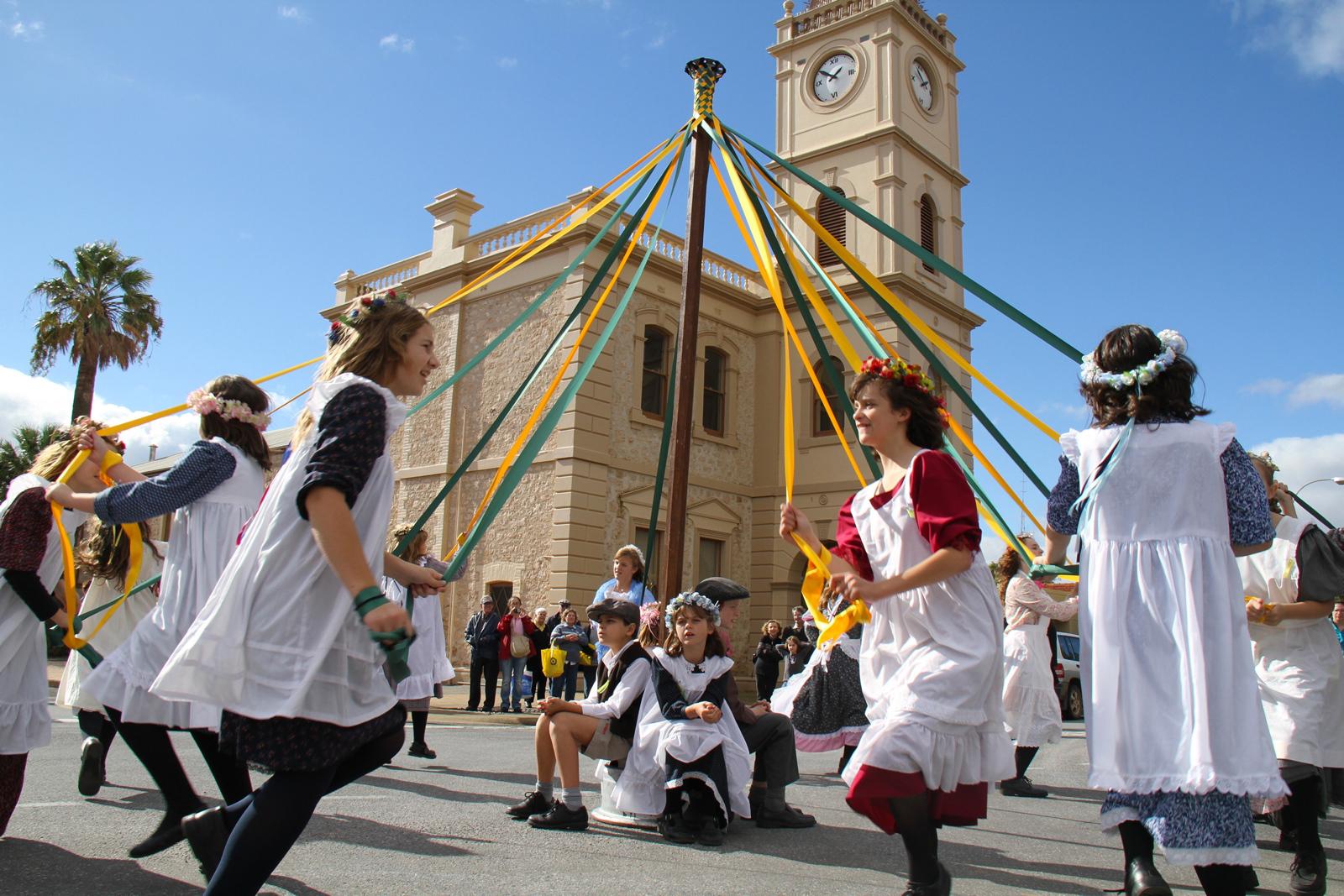 Kernewek Lowender Copper Coast Cornish Festival in South Australia. Image credit: Kernewek Lowender
Copper Cove Harbour in Wallaroo is a well-established area set on the pristine waters of Spencer Gulf. Explore the world-class 154 marina berths, or enjoy a meal at one of the waterfront restaurants and bars. The Wallaroo Heritage & Nautical Museum is worth a visit, where you can relive the fascinating history of the town, which was once a busy port that delivered copper to the world. George the Giant Squid is also a popular attraction at the museum. Have a relaxed afternoon watching the comings and goings of commercial fishermen, cruises and ships in this idyllic coastal setting. The town jetty is also popular for divers with many types of sea life to discover and is perfect for fishing.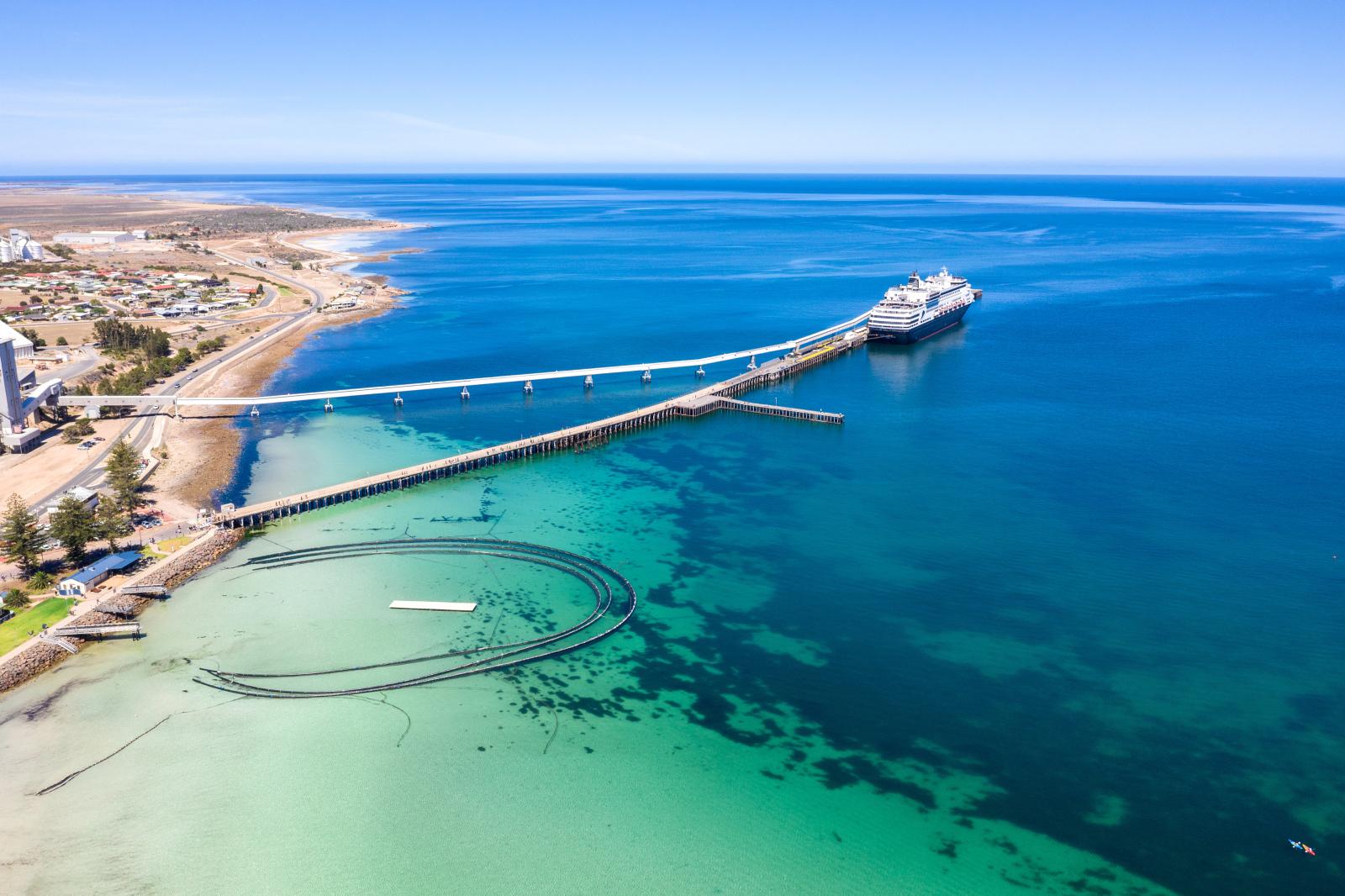 Copper Cove Harbour in Wallaroo, Copper Coast. Image credit: Duy Dash
Local Amenities in the Copper Coast, SA
Rest assured your child will have access to quality education in the Copper Coast, SA with a variety of options to meet every child's needs. From day-care centres, catholic and independent primary schools and combined secondary schools, quality childrens' education is guaranteed. Tertiary education is also encouraged, at the Kadina Campus TAFE.
Residents are very well supported by the medical infrastructure in the Copper Coast. High quality mental and physical health is guaranteed at any of the healthcare clinics, boasting a wide variety of facilities. Wallaroo Hospital and Health Service is one of the main facilities in the region offering emergency care and access to a range of health services.
Copper Coast, SA is the perfect place for any family, with a range of facilities to help create a cohesive community. The facilities in the region include libraries, galleries, performing arts halls, historical sites and museums, these areas are great gathering spaces. A range of facilities also allows residents to live an active lifestyle, from recreational to sporting activities; local swimming pools, skate parks, fitness centres, outdoor playgrounds and of course being on the coast the stunning ocean is at your doorstep. The newly redeveloped Copper Coast Sport and Leisure centre, is a regional sporting venue, catering for indoor and ancillary pursuits. The regions many facilities create a united community that is warm and spirited. Copper Coast is a fantastic place for you and your family.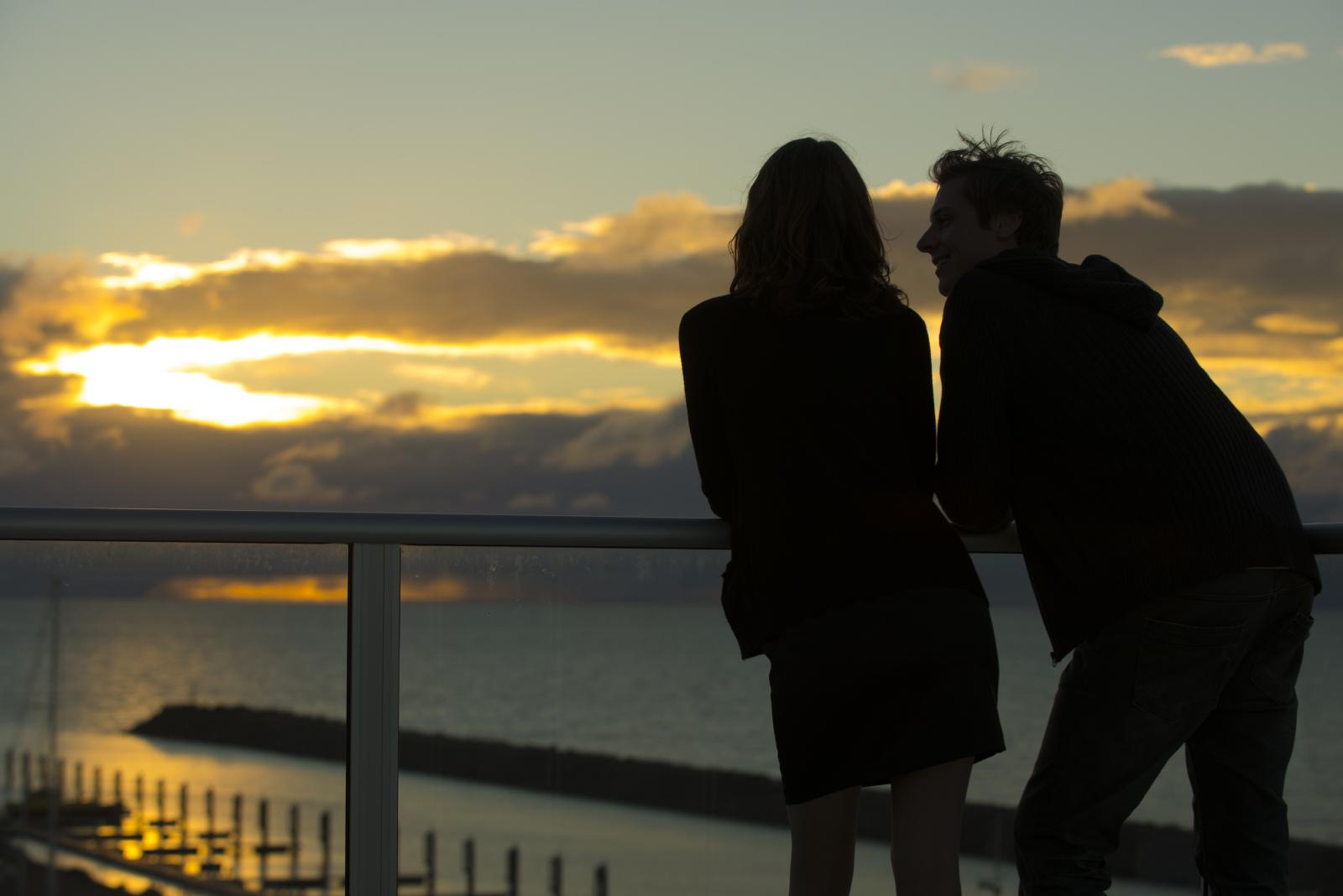 Wallaroo Marina Apartments in the Copper Coast. Image credit: Imagestix
---
Further Information
If you're interested in visiting or relocating to the Copper Coast region find more information on the Copper Coast council website, or contact them at nfo@coppercoast.sa.gov.au or (08) 8828 1200.
---
Real Estate for Sale in Copper Coast, SA
Discover your new dream home in Copper Coast, SA. Find Real Estate for Sale below
---