Lakeside views at the Yan Yean Reservoir. Image credit: City of Whittlesea Council
The suburbs meets the country in Whittlesea, Victoria
Welcome to Whittlesea Victoria, just north of Melbourne. This has become one of the fastest growing areas in Victoria as the suburban sprawl of Melbourne has in recent years extended to meet the borders of this traditionally rural shire. Today the City of Whittlesea follows the Plenty River from the Melbourne suburbs of Bundoora and Thomastown to the city's edge, then beyond it and through the town of Whittlesea to the Upper Plenty where the river descends from the forested hills to the North. This unique city was born of two separate districts; Whittlesea and Epping, and now together they encompass both the country and the suburbs like no other shire, from the crop fields to cul de sacs, and from the showgrounds to the shopping centres. With all the convenience and connectivity of living in a modern city, but the peace and tranquility of the pasturelands right on your doorstep, this is truly one of the best places to live in regional Australia.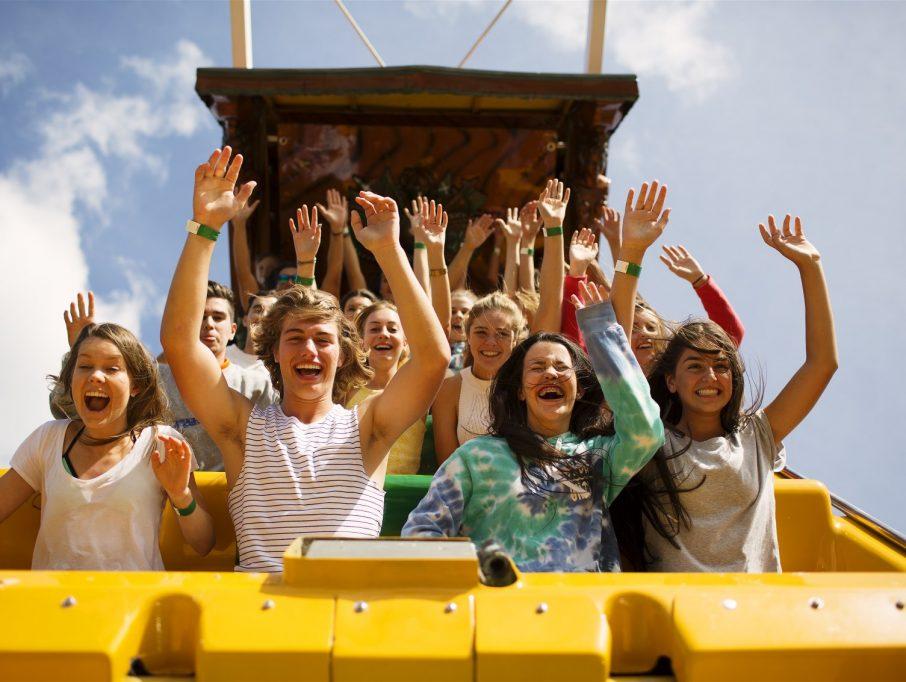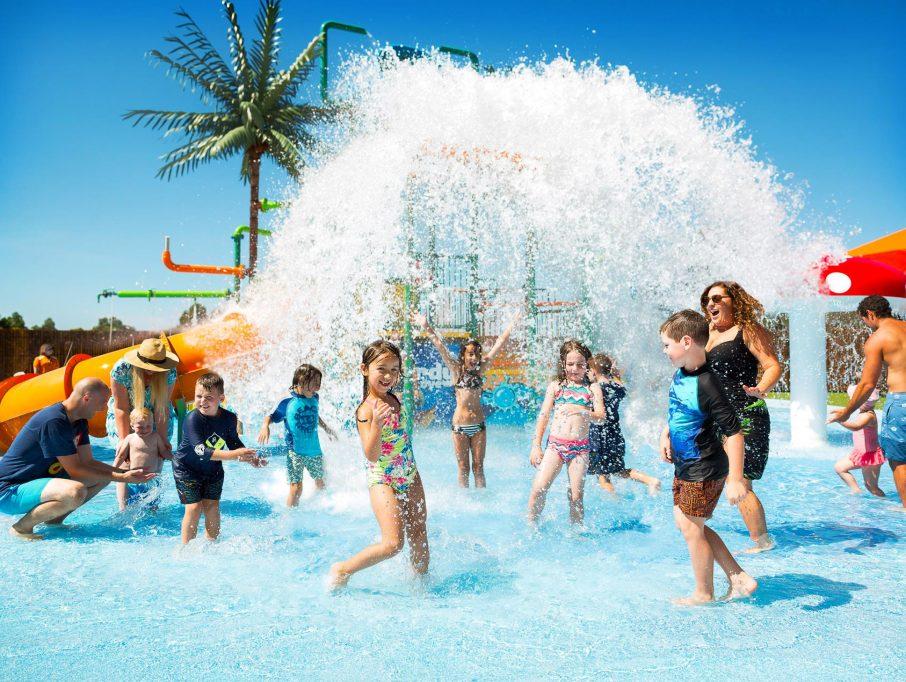 Smiles and splashes at the Funfields Themepark in Whittlesea. Image credit: City of Whittlesea Council
One of the city's most beloved attractions can be found just off the main road in the town of Whittlesea; Funfields Themepark. This hillside action park opened in 1985 as Alpine Toboggan Park, named after its only ride; a 1 kilometre long steel toboggan track that descends down the park's rolling slope. For the next 20 years not much changed at this quaint attraction, but in 2005 it was rebranded to Funfields and began on a journey of improvement to the fully fledged and family favourite theme park you see today. There's a thrilling lineup of high octane water slides, a huge heated wave pool, splash playgrounds for the little ones, a go kart track, a swinging pirate ship ride, and much much more to explore at one of the best daytripping spots you'll find outside of Melbourne.
Food, culture, and the outdoors in Whittlesea Victoria
Throughout the City of Whittlesea there are a wealth of outstanding dining and cultural spot, and we've listed a few of our favourites here starting with the Rotana Shisha Lounge and Restaurant in South Morang. Come for the world class menu that blends a variety of Meditteranean and Middle-Eastern cuisine, but stay for the enchanting atmosphere, shisha tables, and live bands that perform at this unique eatery. Up North in the town of Whittlesea, the locals favourite is Whittlesea Pizza; a family business that has been serving the local community for 30 years with their traditionally made pizzas and pastas, and if you're stopping in for a relaxing country dinner then don't miss the acclaimed Aussie style Parmigianas. When it comes to bars, Martini + Co may be the very best the City of Whittlesea has to offer. This swanky watering hole is located near Village Cinema in the Westfield Plenty Valley Shopping Centre and the mixologists here have conjured up a range of colourful cocktails that will truly excite your taste buds, and don't forget to order a feast from the delicious menu of modern Australian cuisine.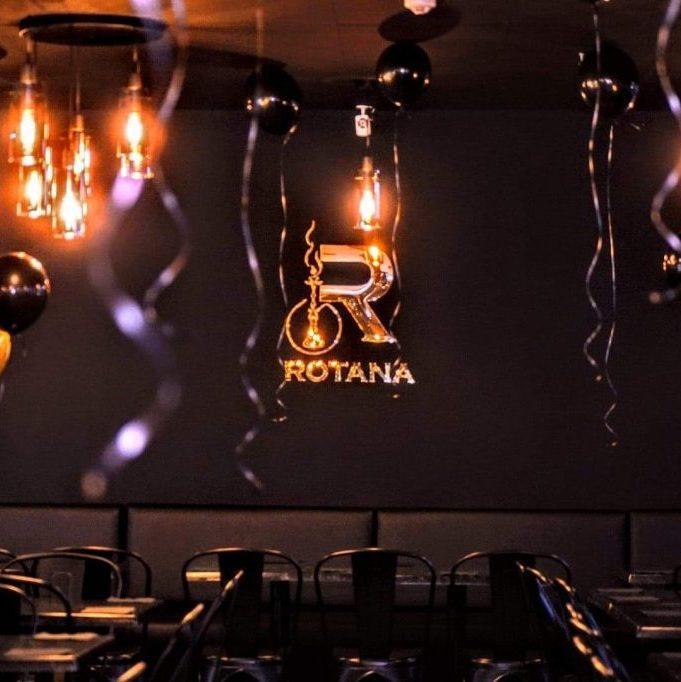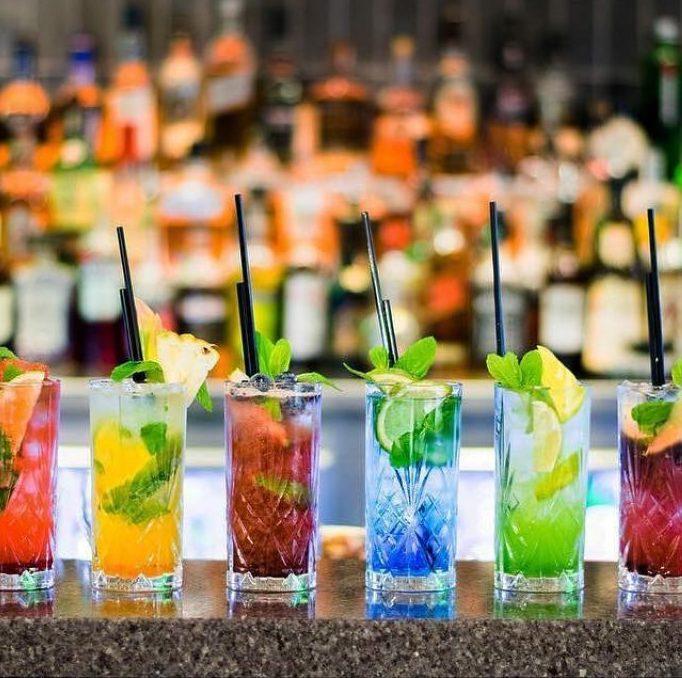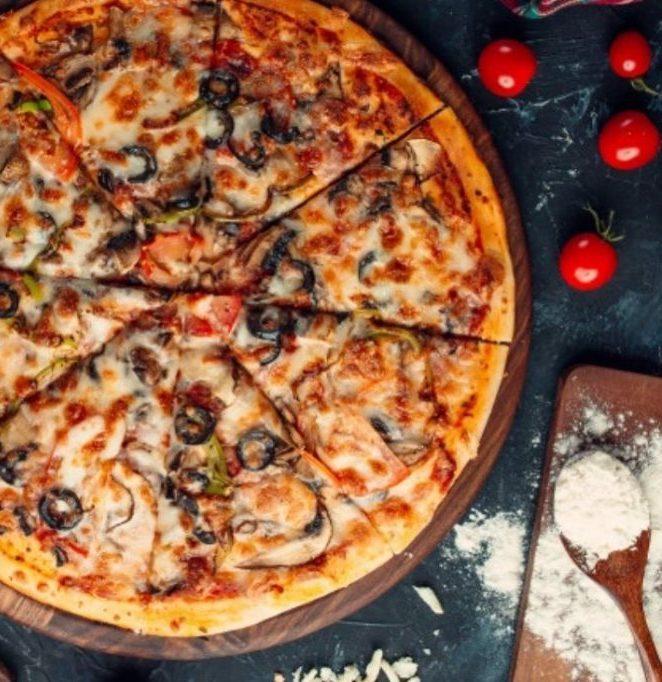 Rotana Shisha Lounge & Restaurant, Martini + Co, and Whittlesea Pizza. Image credit: City of Whittlesea Council
Located just across from the City of Whittlesea Council building near Epping, the Plenty Valley Arts & Convention Centre is a large multipurpose venue that, in addition to hosting all kinds of events within its flexible facilities, houses two theatres (Woodstock Theatre and Yan Yean Theatre) where live plays are regularly held as well as occasional concerts. With very affordable tickets, and free entry for children under the age of 12, this is a great local entertainment option and an important piece of the culture here in Whittlesea. Another local's favourite in suburban Whittlesea is the Quarry Hills Bushland Park overlooking South Morang. This distinct parkland area has been designed to preserve and celebrate the geological imprint of 400 million years of pressure that created a viable quarrying environment here in Whittlesea, and the 3 looping tracks that traverse the green fields here offer stunning views of the Northern suburbs and the mountains in the distance, as well as the chance to run into some classic Australian fauna including the occasional Kangaroo.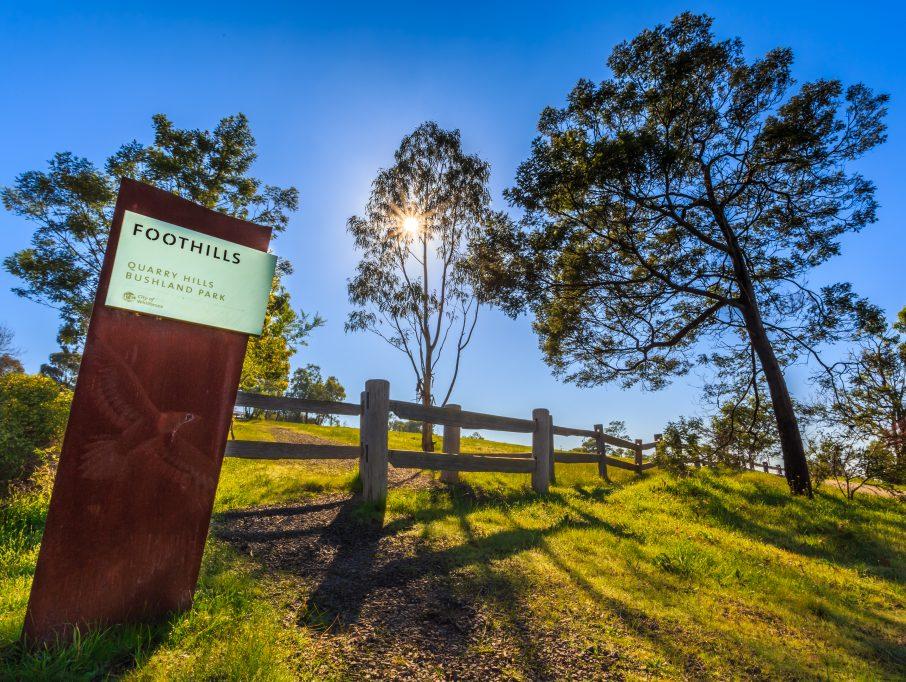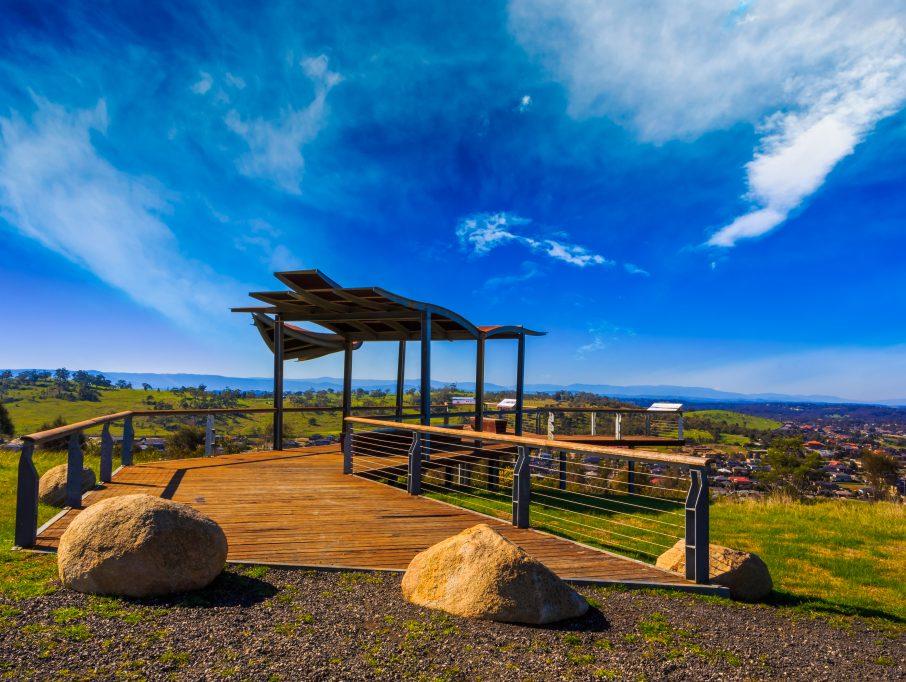 The Quarry Hills Bushland Park. Image credit: City of Whittlesea Council
Health and amenities in Whittlesea Victoria
Public health services in the City of Whittlesea are administered by Northern Health and this is primarily accomplished through the large Northern Hospital Epping, which is located on Cooper St in between the suburbs of Epping and Lalor. As one of Melbourne's main acute treatment facilities, this is a sizable and comprehensive hospital offering all kinds of medical services ranging from cardiology to psychiatry; any needs you may have will be addressed here and with 400 beds available on site there's plenty of room to accommodate the area's growth. In addition to this there are a number of private facilities including Epping Private Hospital, a large complex also located on Cooper St near Epping, and Whittlesea Specialist Centre in the town centre of Whittlesea.
The City of Whittlesea has ample options for education. In particular, there are options for primary school in nearly every suburb within the Epping area of the city, as well as the Whittlesea Primary School and St Mary's Parish Primary School in the town of Whittlesea. As for high school aged education the slightly more limited options are as follows; Epping Secondary College, Lalor Secondary College, Whittlesea Tech School, Thomastown Secondary College, and Ivanhoe Grammar School in the suburbs, as well as Whittlesea Secondary College located in the town of Whittlesea. As well as this, the vocational institute Melbourne Polytechnic operates a campus in Epping located across the street from Whittlesea Tech School.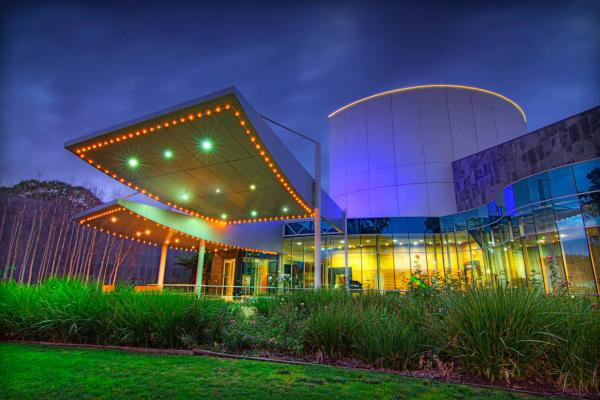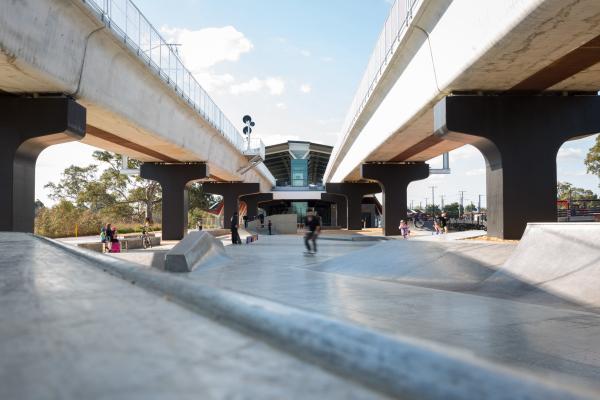 Plenty Valley Arts & Convention Centre and the brand new Mernda Skatepark. Image credit: City of Whittlesea Council
If you're a keen sportsman there are plenty of options available within Whittlesea Victoria for you. Throughout the Epping region of Whittlesea there are a large amount of grass ovals and rectangular fields where Aussie Rules Football, Rugby, Soccer, and Cricket are regularly played, as well as ample courts for Tennis, Basketball, Netball and more. On the Northern edge of the suburbs the Epping Stadium can be found; a 10,000 seater rectangular ground which hosts semi-professional soccer team Whittlesea Zebras FC. There is a comprehensive modern athletics field, Meadowglen International Athletics Stadium, while fields for softball can be found in Mill Glen. As well as this, Mernda Skatepark, underneath the train station at Mernda, opened recently to a great deal of acclaim as one of the very best skateboarding, scootering, and BMX facilities anywhere in Melbourne.
For further information
If you're interested in visiting or relocating to the Whittlesea Victoria region find more information on the City of Whittlesea council website, or contact them at info@whittlesea.vic.gov.au or (03) 9217 2170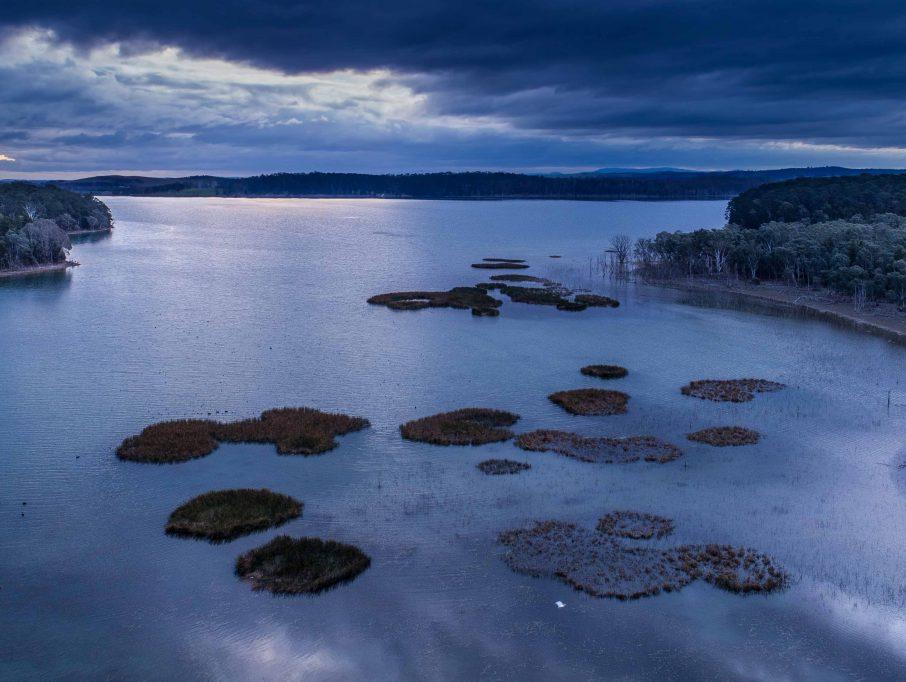 Blue waters of Yan Yean Reservoir. Image credit: City of Whittlesea Council
---
Real estate for sale in Whittlesea Victoria
Discover a new place to call home right here in the peace of Whittlesea Victoria.
---