Horse on a property in Wollombi in the Hunter region. Image credit Destination NSW.
Consider country life in Cessnock
Cessnock is situated in the Lower Hunter Region in the north west of NSW. European settlement dates back to the 1820's when the area saw the establishment of pastoral lands, the coal mining industry and viticulture. These days the region is also one of the state's major centres for tourism
Cessnock shire is home to roughly 60,000 people, the majority making their homes in the townships of Cessnock and Kurri Kurri. The region's rural character and easy access to amenities makes it attractive to new residents of all kinds.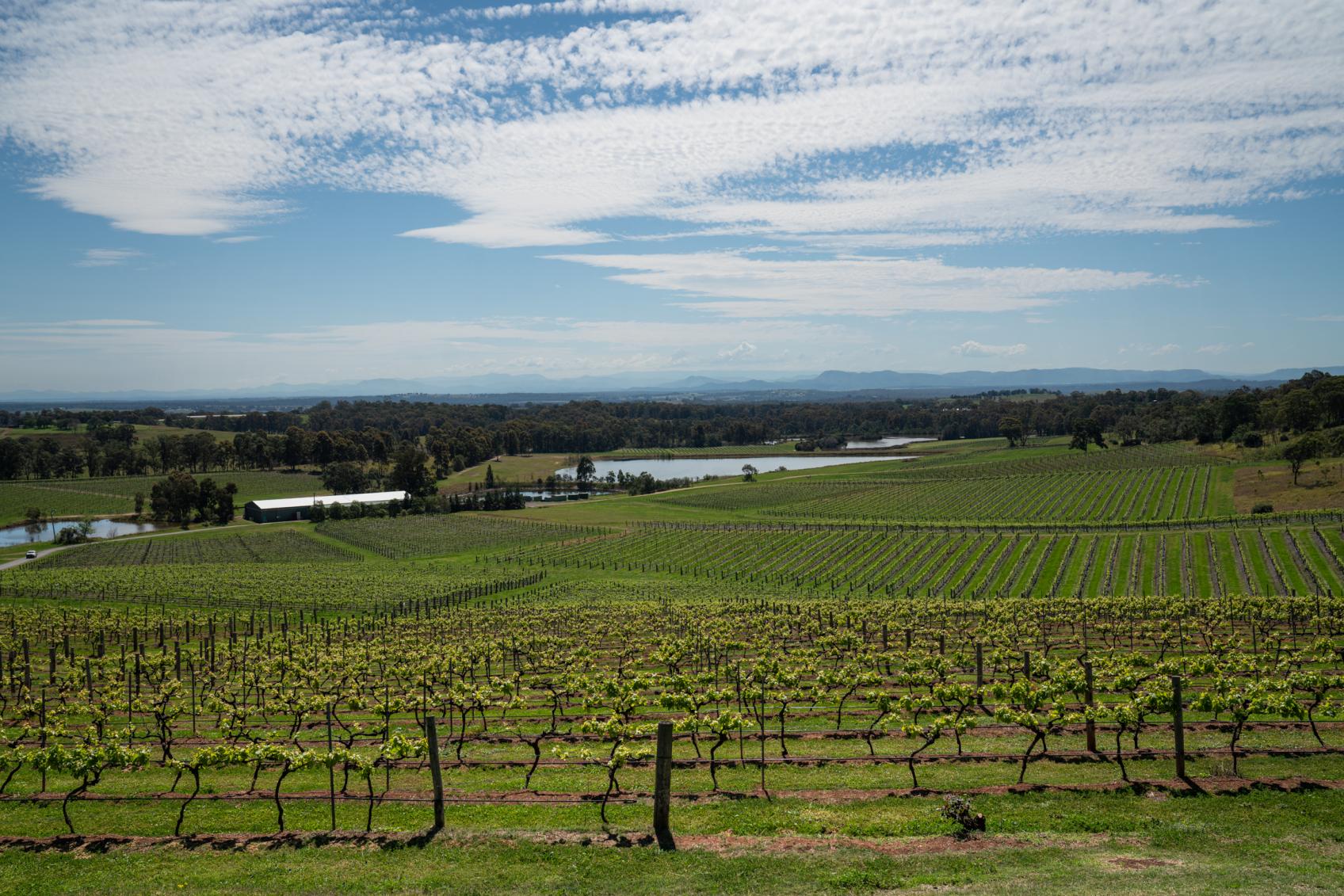 Vineyards in Hunter Valley Wine Country, Cessnock NSW. Image credit Cessnock City Council.
Offering a rural lifestyle, space and scenic beauty, as well as employment opportunities, the Cessnock area and wider Hunter region are ever popular.
Wining and mining in Cessnock, NSW
While the wider Hunter region has an image deeply entrenched in its history of coal mining, today the highest employing industry sectors are accommodation and food services, retail, health care, education and manufacturing. Upcoming developments like the Kurri Kurri Industrial Precinct and the refurbishment of the Kurri Kurri Aluminium Smelter site are expected to give this trend a substantial boost.
The Hunter Valley is Australia's oldest wine region and the sector is lively and dynamic. Colloquially known as Hunter Valley Wine Country, the region is internationally acclaimed, particularly for the shiraz and semillon varietals. With over 150 wineries, the region is home to more cellar doors than any other wine region in Australia.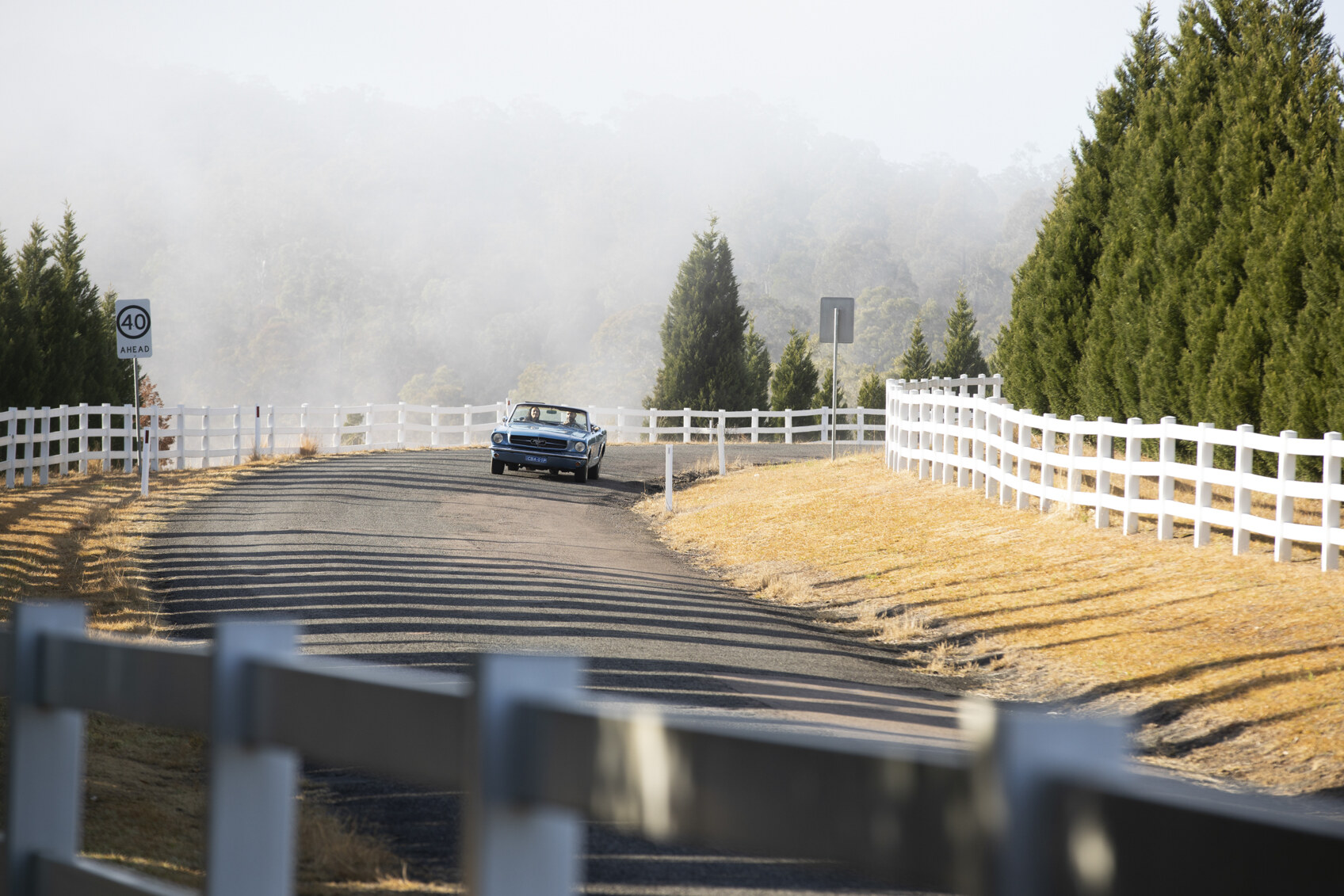 Scenic drive through Wollombi in the Hunter region, Cessnock, NSW. Image credit: Destination NSW
The nearby Port of Newcastle, the largest on the east coast, is another major employer and driver of opportunity. As a global trade gateway, the port delivers safe, sustainable and efficient logistics, making it an important aspect for investment considerations. It offers a deep-water shipping channel, available portside land and berthside connections to the heavy rail network. The Port's contribution to the local economy has been valued at $1.6 billion in trade and 9,000 local jobs.
Where to live in Cessnock, NSW
The majority of residents in Cessnock shire live in either Cessnock or Kurri Kurri. Cessnock is the largest and oldest town in the Hunter Valley, and boasts architectural gems like the 1885 timber home that now houses the Marthaville Arts and Cultural Centre. In many ways, Cessnock is the backbone of the Lower Hunter, offering a well-rounded lifestyle with rural charm and broad family appeal.
Kurri Kurri, and its beloved Big Kookaburra, is an up and coming area that offers space and a family friendly lifestyle for an affordable price. For many years it was a byword for mining, but, after an initial period of adjustment, Kurri Kurri has grown in concert with the diversification of the local economy.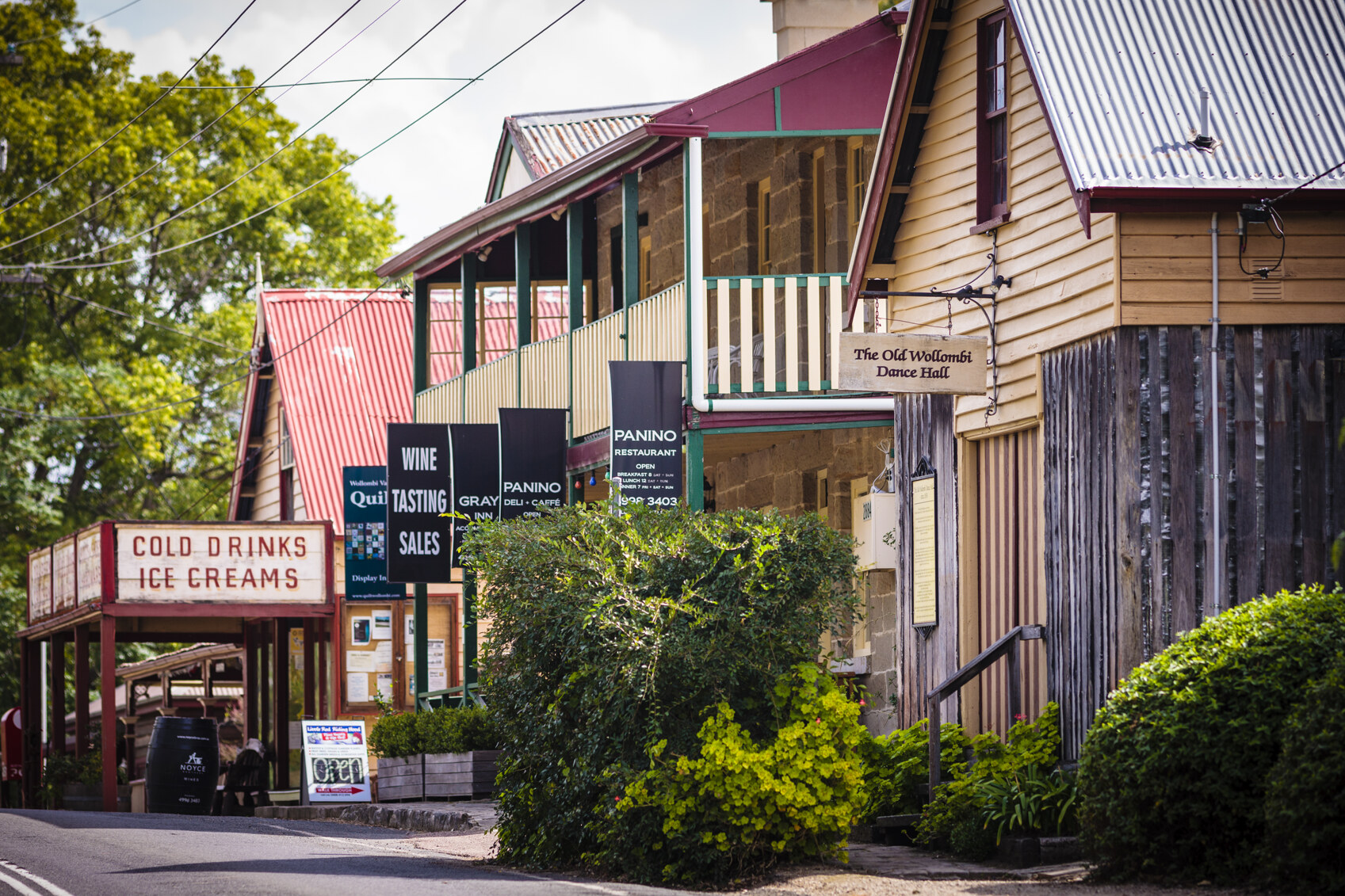 The charming main street of Wollombi. Image credit Cessnock City Council.
There are also plenty of smaller towns and villages scattered throughout the region that are worth considering. Branxton and Greta are charming, historic villages in between Cessnock and Maitland and often considered the gateway to Wine Country. If you're looking for something small, quaint and really rural, take a tour around Wollombi.
Health, education and facilities in Cessnock, NSW
The Cessnock region is well serviced on the medical and health front, offering the kind of access you'd expect from a long-established rural area that is relatively close to a number of big cities. There are a number of hospitals and medical centres in the region, including Cessnock District Hospital, Kurri Kurri Hospital and, for more complex issues, John Hunter Hospital in Newcastle.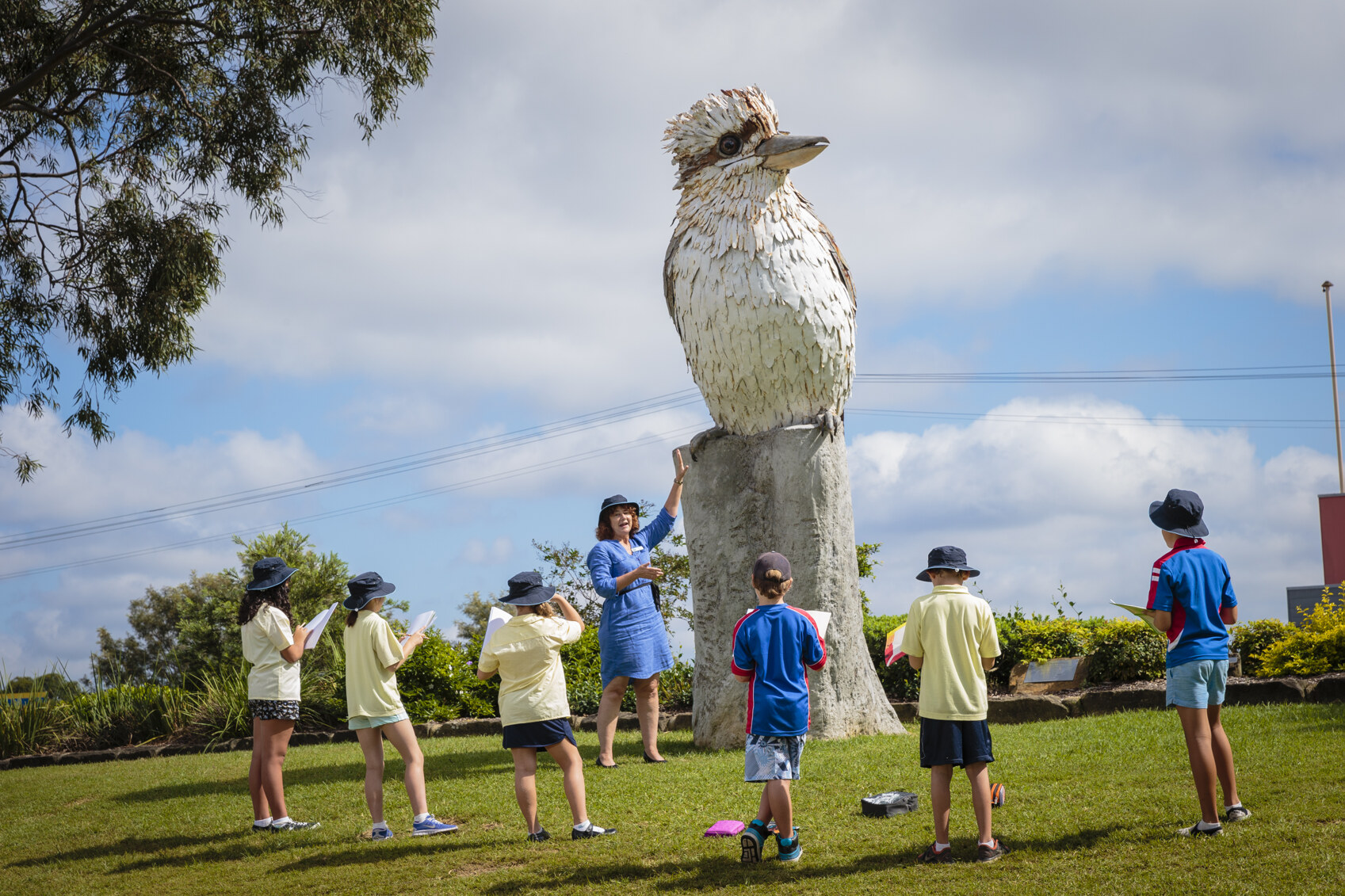 The Kurri Kurri Big Kookaburra is made from recycled local aluminium. Image credit Cessnock City Council.
Greater Cessnock is home to approximately 30 primary and secondary schools and so offers plenty of choice. Cessnock City has two TAFE campuses, situated in Cessnock and Kurri Kurri. Kurri Kurri TAFE hosts the Hunter Valley Hotel Academy and is a centre for horticultural and heavy machinery trades, boasting a successful partnership with Komatsu. The region also offers easy access to the University of Newcastle, with its renowned medical, engineering, architecture and law faculties.
Culture and activities in Cessnock, NSW
There's plenty to do in and around greater Cessnock. Cessnock City is the region's hub for services and shopping and boasts diverse and affordable dining, plus it's only 6km from the vineyards. The town centre is 'eat street' offering a range of cafes, bakeries and the town boasts a reputation for great coffee. Grab a takeaway and check out the artistically decorated laneways in the town centre.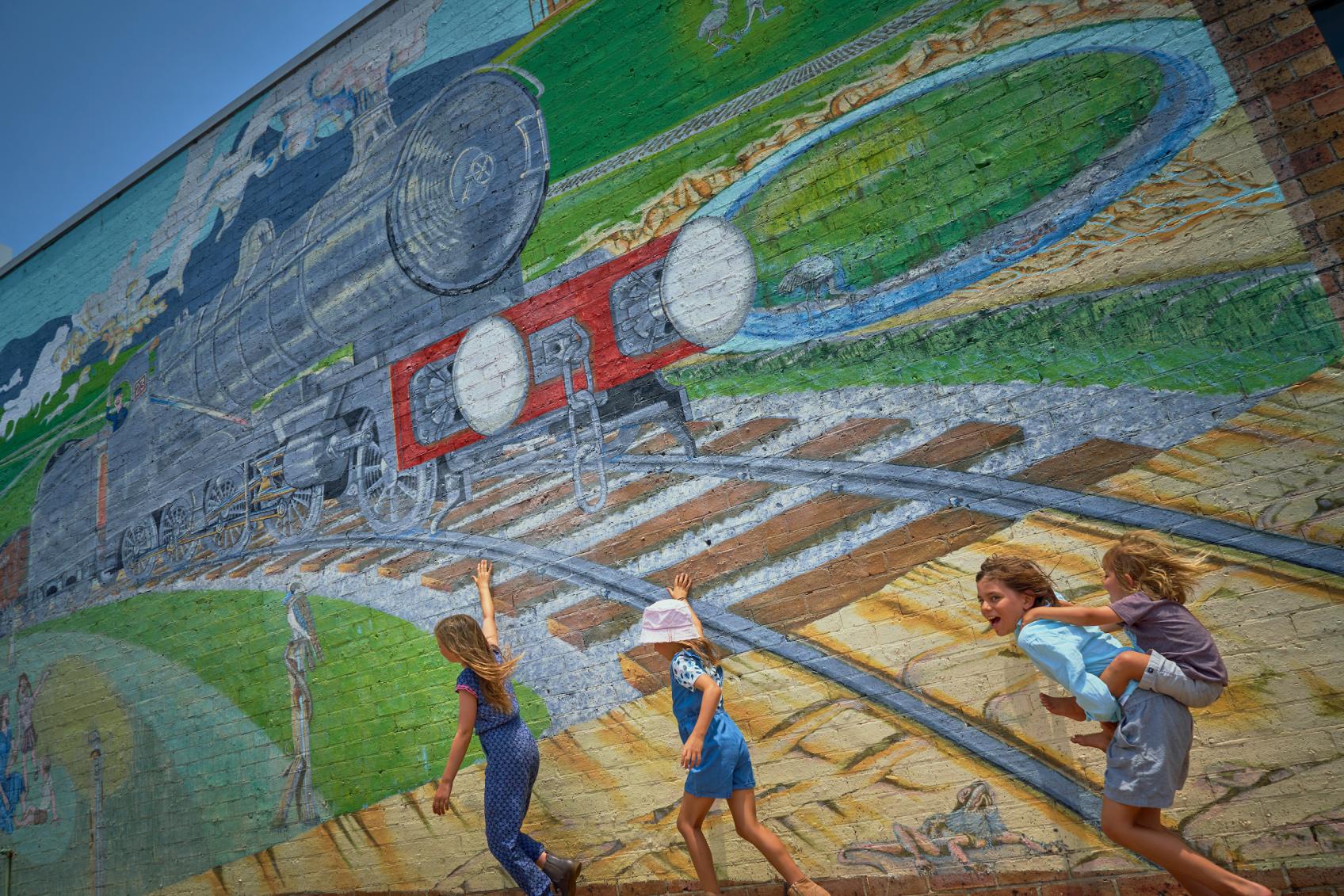 Make time for a wander through the artistic laneways. Image credit Cessnock City Council.
For a night out, the Cessnock Performing Arts Centre presents a variety of theatre, music, comedy and dance productions each year. Performances highlight the work of both Australian and international artists. Thanks to thriving local tourism, there are plenty of special days out in the area from special events to hot air ballooning. The Hunter Valley Zoo is a local favourite for a family day out.
If you're more of an outdoors type, and we're not talking about a glass of wine on the terrace, there are the area's spectacular national parks to explore, including Werakata, Sugarloaf and Watagans. Yengo National Park forms part of the listing for the UNESCO Greater Blue Mountains World Heritage Area. The listing was made in recognition of the extraordinary natural values that the area contains, including unique plants and animals.
Cessnock City Council provides a comprehensive range of services to residents, including the library, sporting grounds, parks, playgrounds and a lively calendar of events. The Hunter region is famous as a centre for horse breeding and training, and there are plenty of excellent local equestrian facilities.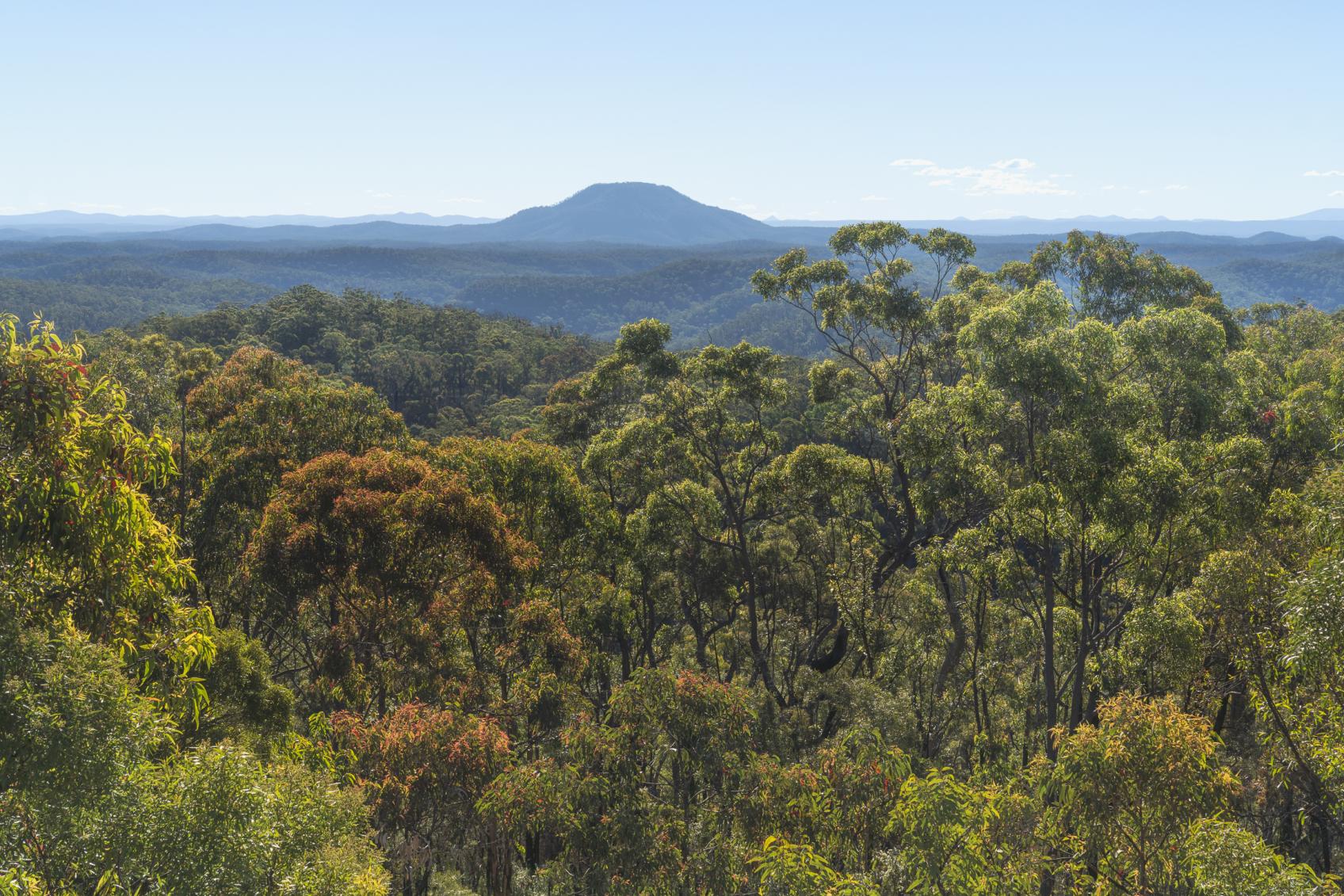 Yengo National Park has unique flora and animal communities. Image credit Cessnock City Council.
---
For further information
If you want to know more about living in Cessnock Shire, visit www.cessnock.nsw.gov.au or contact the Council at council@cessnock.nsw.gov.au or by phone on 02 4993 4100.