Dairy farms for sale review
Dairy farming takes place in most states in Australia. The dairy industry stretches from North Tropical Coast and Tablelands of North Queensland to the West Coast of WA and to Tasmania to the south. If you're looking for dairy farms for sale, it's important to do your research before you buy. GoRegional reviews what's available and provides insights to the regional dairy industries.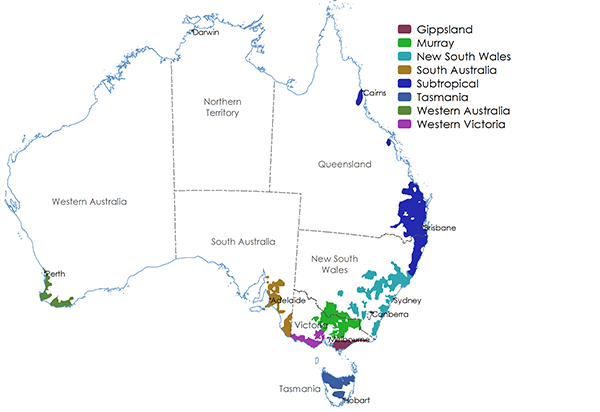 The dairy industry makes an important contribution to the Australian economy. In 2015–16 it accounted for around 8 per cent ($4.3 billion) of the gross value of agricultural production and around 7 per cent ($3.0 billion) of agricultural export income.
Australian dairy farm income can fluctuate significantly from year to year. This largely reflects changes in world prices for traded dairy products, the effects of varying seasonal conditions on milk production and the cost of farm inputs. If you're looking for more information on the dairy industry, you may want to check out the Agriculture.gov dairy page to see if buying a dairy farm is the right choice for you.
The listings for some of our favourite Australian dairy farms for sale can be found below.