The peaceful waters of Lake Daylesford. Image credit to Hepburn Shire
Hepburn, Victoria: Home of The Town That Changed a Nation
In the rolling hills of Central Victoria, nestled between the famous rural hubs of Bendigo and Ballarat, the Shire of Hepburn Victoria is one of Australia's hidden gems. This picturesque region is a haven for artists and young families seeking a vibrant but peaceful slice of country to call home. With an array of towns and hamlets dotted around it's 1,473 km2, there's a great deal of variety for the budding homemaker to choose from.
First settled in the 1850s, the history of this region is rich and colourful, but one especially important and formative chapter stands out. Hepburn Shire played a central role in the great Central Victorian gold rush, particularly the charming town of Clunes, where in 1850 the first gold ever found in the state was discovered by one William Campbell. A year later, his announcement made headlines across the country and triggered a frenzy of migration and industry coming to Hepburn and surrounding areas. The impact of this episode in Australian history is far reaching and deeply felt. In a matter of years it catapulted Australia from obscurity onto the world stage, and as the Victorian Gold Discovery Committee wrote in 1854, "it has done for this colony the work of an age, and made it's impulses felt in the most distant regions of earth". In Clunes, the epicentre of this great explosion has been preserved in remarkable condition.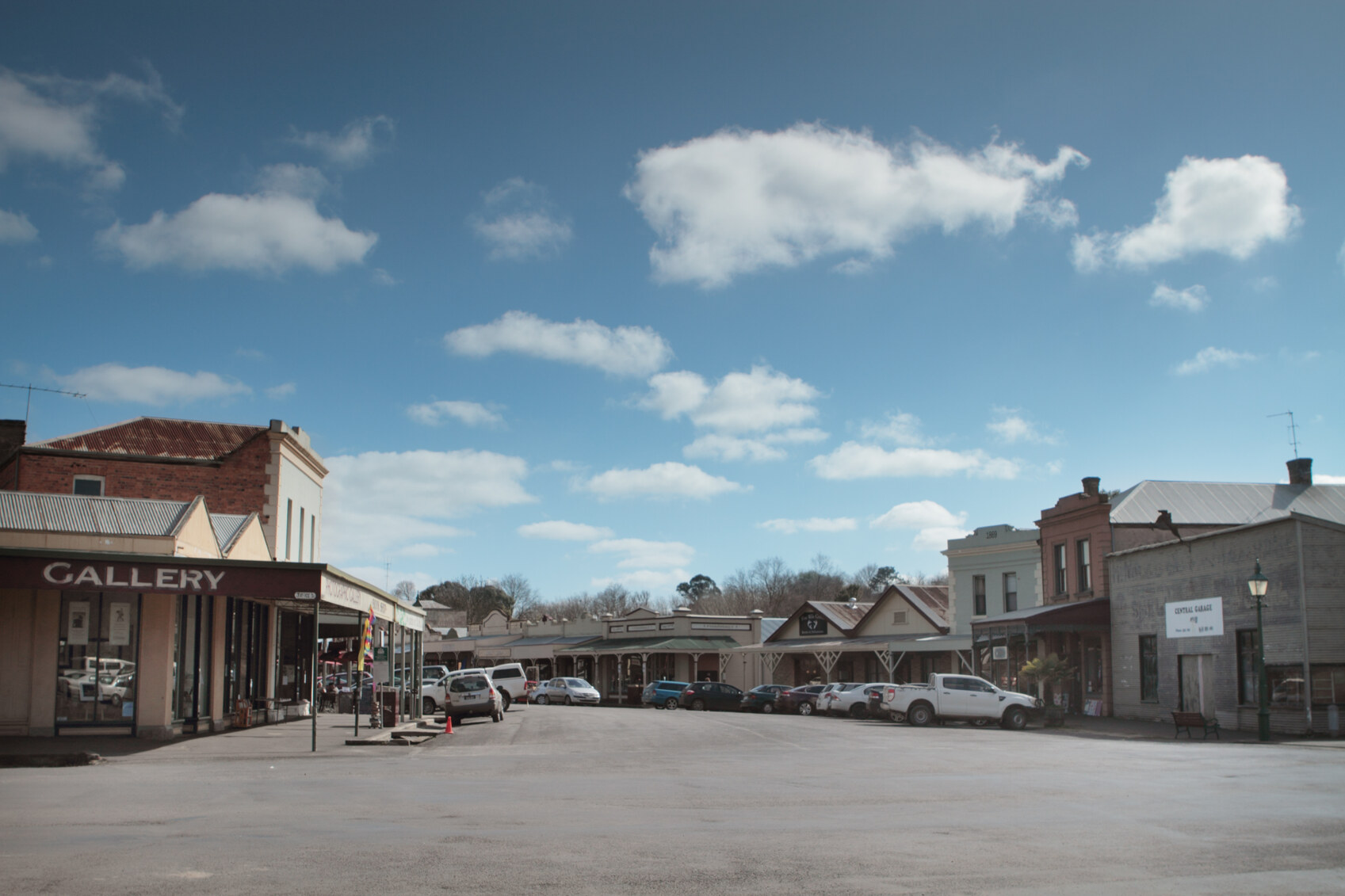 The main street of Clunes. Image credit to Hepburn Shire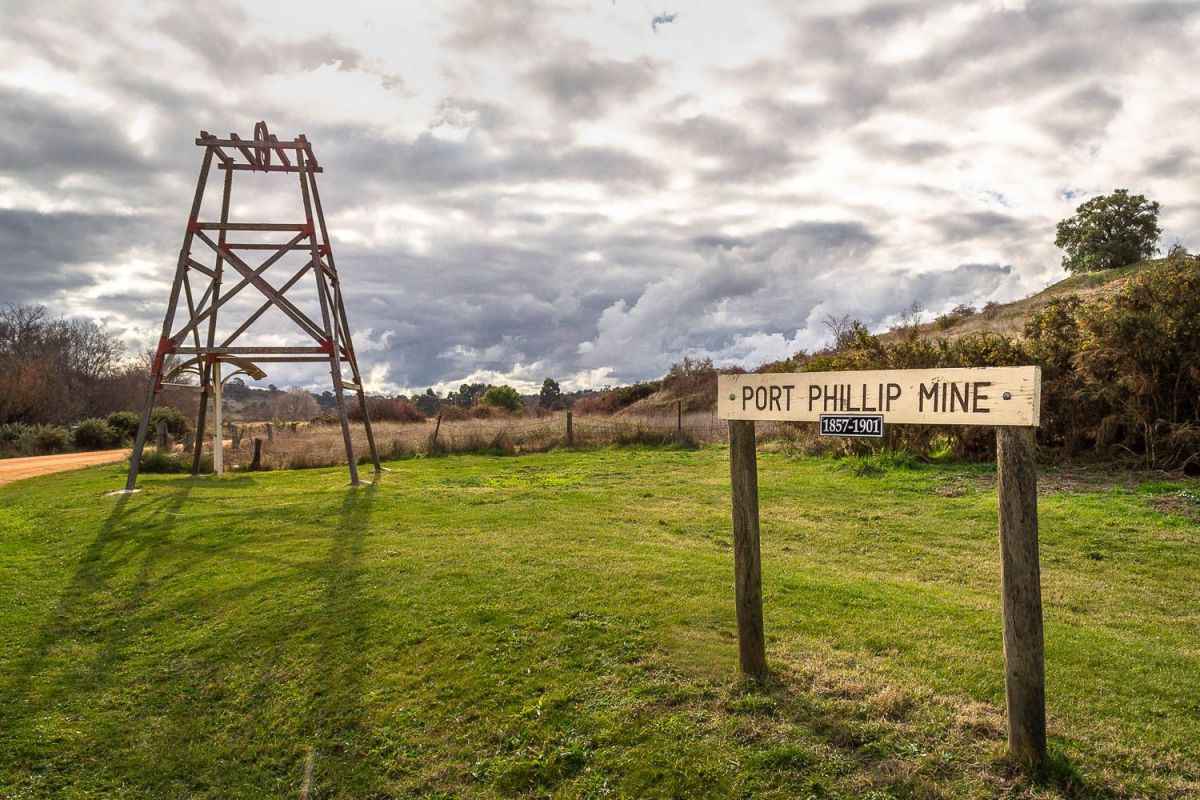 Port Phillip Mine Historical Site in Clunes. Image credit to Goldfields Guide
Known as one of Victoria's best maintained gold towns architecturally, if the history buff within you isn't won over by the rustic and weathered appearance of this little town, the historical sites dotted throughout it's extent surely will. The Port Phillip Mine Historical Site in northern Clunes, one of the 5 most productive mines in the country during the peak of the gold rush, features a striking restored wooden mineshaft, and the Clunes Museum tells the town's story in vivid detail with it's deep catalogue of artefacts and 5 permanent exhibits.
Industry and tourism in Hepburn, Victoria
Though the gold rush era is long past, Hepburn Shire remains a thriving and vibrant area. Today the major industries that the local economy is founded on are tourism, the arts, agriculture, in particular forestry. This regions most impressive feature are the enourmous mineral springs whose unique draw brings many to the twin towns of Daylesford-Hepburn Springs. These natural wonders are the largest of their kind in Australia, and the towns bustling spa tourism industry is built around their unique therapeutic qualities and the peaceful natural setting of the town. Take a healing dip in the naturally mineralised waters of Hepburn Bathhouse & Spa, situated by the areas largest mineral spring, which was restored and rejuvenated to spectacular condition in 2009. In Daylesford-Hepburn Springs, relaxation is an artform that has been mastered.
Villas at the Hepburn Bathhouse & Spa. Image credit to Hepburn Bathhouse & Spa
For those trying to master your own artform, Hepburn Shire is a perfect environment for nurturing that talent and ambition. It's known as one of Victoria's artistic havens, and there's no shortage of culture and opportunities, with a welcoming and thriving arts community and wonderful vineyards, restaurants, and galleries throughout the region. Perhaps the most impressive is The Convent in Daylesford, a renowned and award winning food and art experience constructed in a restored convent house originally built in the 1890s. In addition, Arts and Culture grants of up to $2000 are being made available to artists in Hepburn as part of the Community and Sustainability Grants Program the shire offers. For details on the grants and further information useful for artists interested in Hepburn Shire, click here.
Where to live in Hepburn, Victoria
As well as the wealth of villages and hamlets scattered throughout the countryside, Hepburn Shire has 5 main towns to choose from; Clunes and Creswick in the region's West, Daylesford-Hepburn Springs, twin towns located in the centre, and Trentham to the South-East.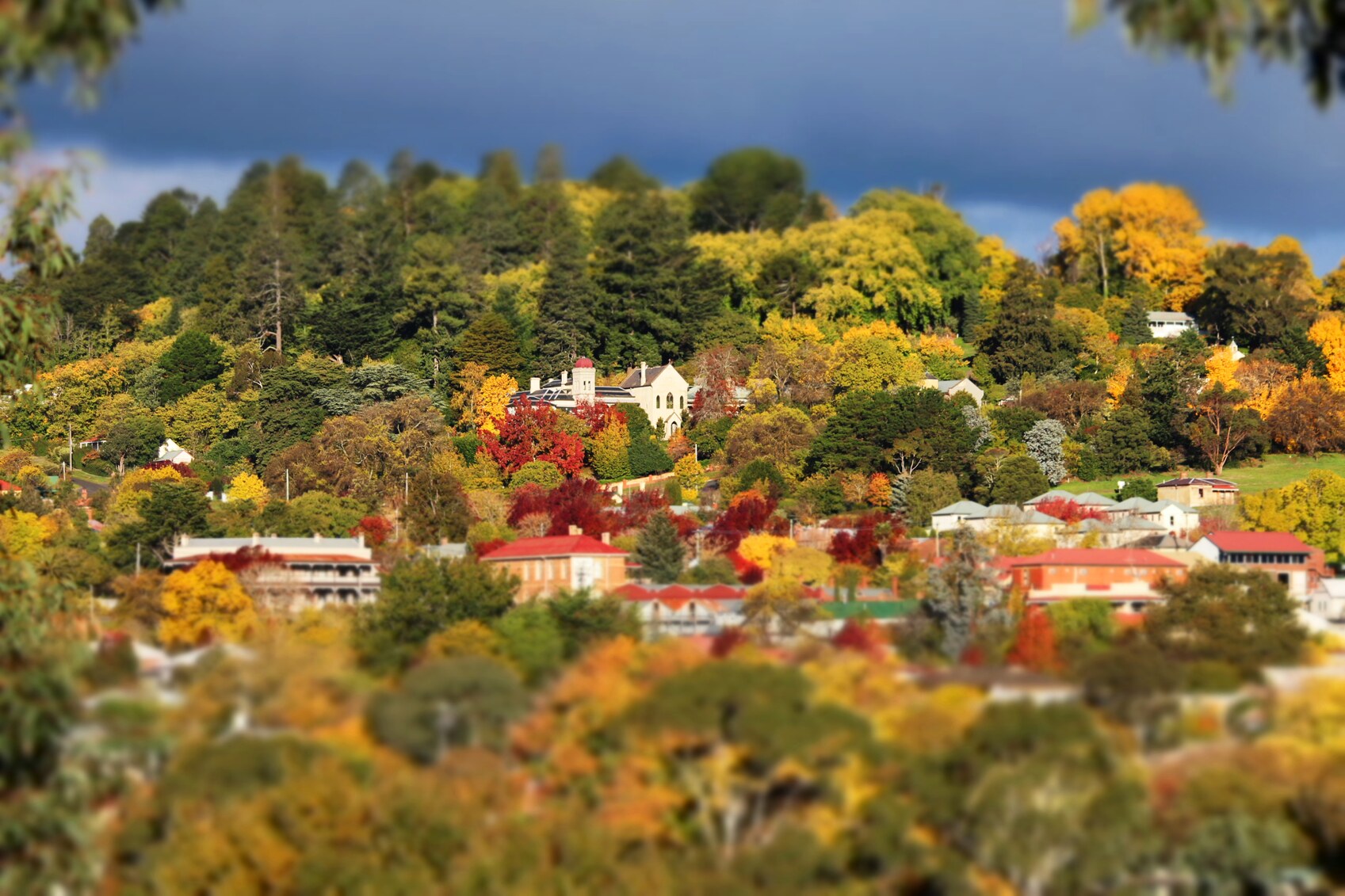 The picturesque town of Daylesford. Image credit to Hepburn Shire
Creswick, situated a breezy 20 min drive north of Ballarat, is a quiet but idyllic town. As the centre of Hepburn Shire's forestry industry, extensive plantations lie on the hills that circle it, and the Victorian School of Forestry, now part of the University of Melbourne, was established here in 1910. Residents can explore to the 15 Hectare Park Lake Botanical Reserve, featuring a beautiful lake and various hiking and cycling tracks as well as a variety of other recreational facilities
Daylesford-Hepburn Springs is noted for it's particularly stunning natural setting, mineral springs, and is also a very popular area of Hepburn with artists. Cradled in a tranquil forested valley, set against the banks of Lake Daylesford (picture top of page), it is among the most scenic towns in Victoria. For those wishing to move to these twin villages, a vibrant community and ample opportunities await.
Trentham is a foodie's dream with dining experiences such as the award winning French garden to table restaurant, Du Fermier, where renowned chef Annie Smithers creates a seasonal menu each weekend. Enjoy a tour of Trentham's historic railway station where the Trentham Agricultural and Railway Museum now stands, or take in the view at Trentham Falls on the Coliban River, which is Victoria's tallest single-drop waterfall.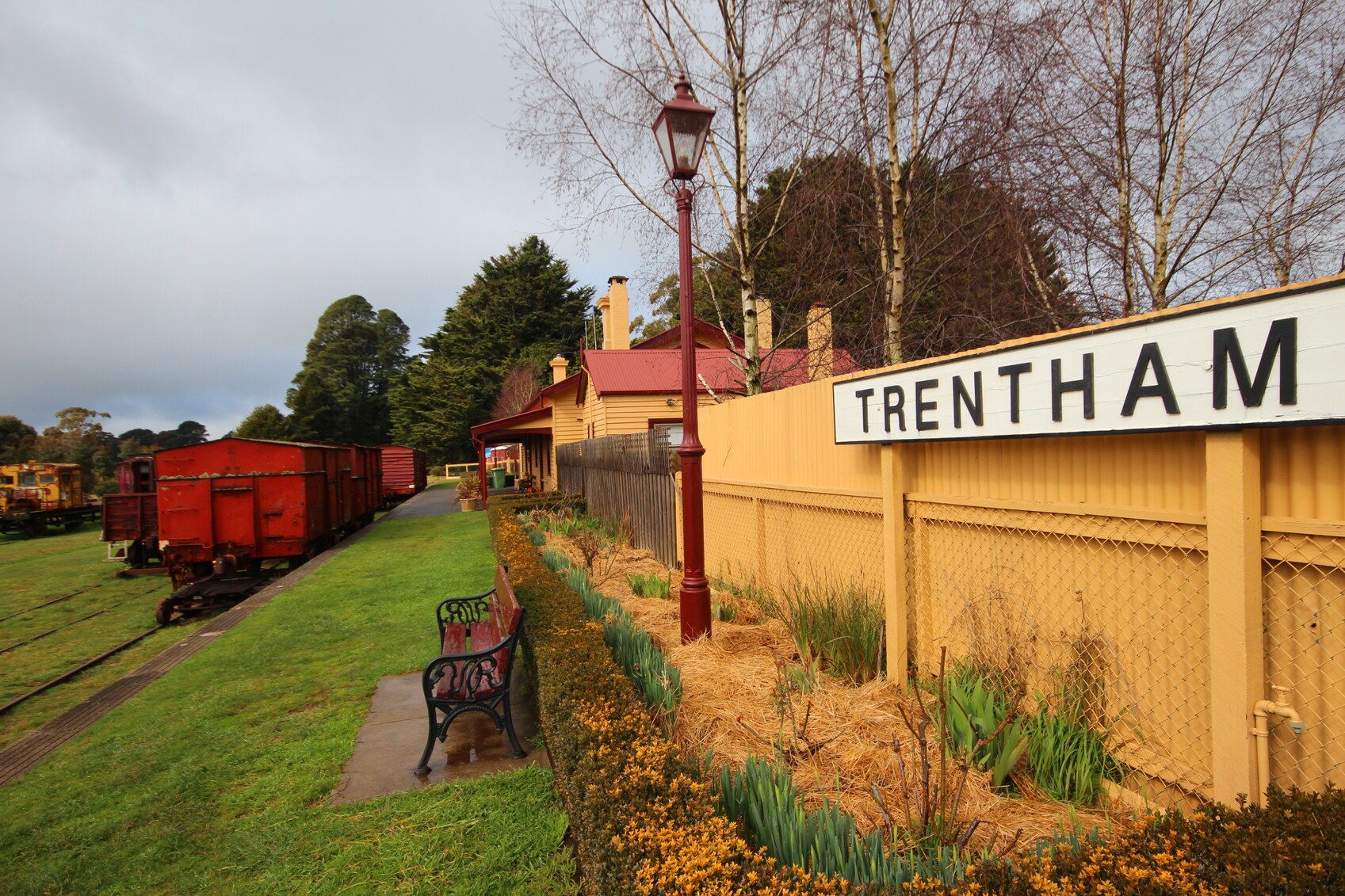 Trentham Agricultural and Railway Museum. Image credit to Hepburn Shire
Clunes has more to offer than it's history, as it remains a unique and interesting place today. Starting in 2007, a concerted effort by locals has turned the town into one of Australia's premier book towns, and the celebrated annual Clunes Booktown Festival has become the largest collection of books in regional Australia. In addition, it is a popular shoot location for our national film industry, and such large scale productions as Mad Max, Picnic at Hanging Rock (2018 version), and American TV hit The Leftovers, have filmed substantial scenes in Clunes.
Health, education and amenities in Hepburn, Victoria
Medical services in Hepburn Shire are administrated by Central Highlands Rural Health. The shire's two main hopsitals are located in Daylesford and Creswick, and are both acute care facilities offering general medical and surgical and residential aged care. Creswick Hospital also has in home care available, and Daylesford Hospital specialises in dental and operates smaller campuses in Clunes and Trentham.
Hepburn Shire has a wealth of options to choose from when it comes to education. There are 7 kingergarten/pre-school facilites in the region, and a complete list of these can be found here. Plenty of programs for primary and secondary school are available as well, such as Daylesford Secondary College, and again a full list can be found here. In addition, The University of Melbourne operates a School of Ecosystem and Forest Sciences in Creswick.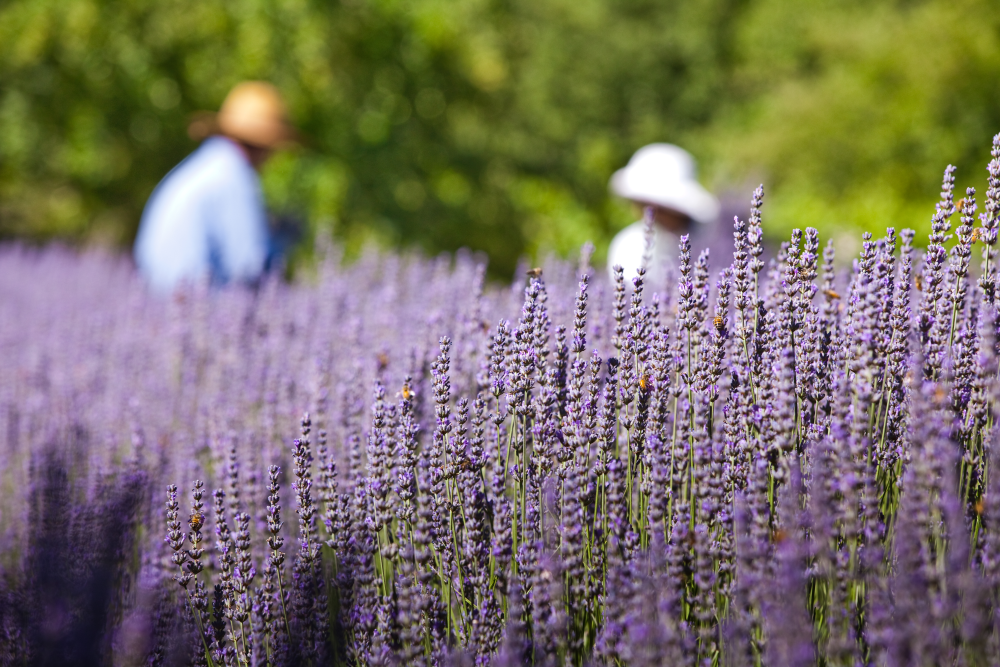 Lavender fields in Hepburn. Image credit to Hepburn Shire
Recreational facilities are easy to find in Hepburn Shire, whatever your hobby or passion is. The region has 4 golf courses and lots of fields, courts, and teams for Australian Rules Football, netball, soccer, tennis, bowls, and many more. If sport is your thing you'll be readily accomodated, and Hepburn Shire's premier music venue, The Palais in Hepburn Springs, keeps the tunes rolling in this shire and attracts artists from all around the country.
Other popular local attractions include the Daylesford Speedway Track, a dirt raceway where the keen offroader can indulge their need for speed, and the Maze House, halfway between Daylesford and Creswick, where visitors can test themselves against one of Australia's premier hedge mazes.
For further information
If you want to know more about living in the Hepburn Shire, visit their website or contact the Shire Council at shire@hepburn.vic.gov.au or by phone on 03 5348 2306.
---
Real estate for sale in Hepburn, Victoria
Discover your new dream home right here in the peace and tranquility of Hepburn, Victoria.
---