NSW's Riverina region
When looking to buy NSW rural real estate there are wide range of regions to consider. GoRegional reviews one of Australia's most productive farming regions: the Riverina of NSW.
The south of the Riverina region is bordered by the state of Victoria, and it is bordered in the east by the Great Dividing Ranges. The region is one of the most productive and agriculturally diverse areas of Australia, largely because it is well served by the Murray and Murrumbidgee rivers and their confluence. With its combination of flat plains, warm climate and with supply of water for irrigation the Riverina is often referred to as the "food bowl of Australia".
When buying NSW rural real estate, always check the annual rainfall of the region you're looking at. In the Riverina, annual rainfall can vary from 300 millimetres in the west to 600 millimetres or more in the east of the region.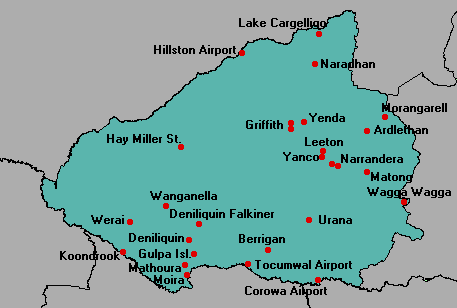 The region supports a diverse wide range of farming industries. For gross value, wheat leads the way, followed by cattle and calves, canola, wool, cotton and oranges.
Major population and service centres in the Riverina include the university cities of Wagga Wagga and Albury.
Check out some of our favorite properties from the Riverina below.
---