The Great Northern Highway in Port Headland, just south of the stunning Kimberly. Image credit: Electra Kay-Smith
Plenty to see in Port Headland
Find unique natural wonders and a welcoming community in Port Headland, located 1,800 km north of Perth and 612 km from Broome, Port Headland is known as the gateway to the spectacular Pilbara region. The charm of Port Headland will have you feeling right at home, with friendly faces and a bustling town. A lively, social community is what makes Port Headland, combined with the marvels of the natural surroundings where you will find stunning natural gorges, waterfalls and pools, and many hiking and walking trails. The Pilbara region has some of the most unique and beautiful National Parks in Australia.
The rich history of Port Headland dates to around 1628 when it was first sighted by Europeans, however, in 1896 it was formally established on Kariyarra country on the Pilbara coast. Flash forward to today there are two main residential and business centres, Port Hedland (located on the coast) and South Hedland (13 km inland). The population of Port Hedland is approximately 16,000 people who live in the main residential areas, as well as the industrial area Wedgefield, and surrounding pastoral stations and Indigenous communities. Residents can enjoy a climate that has distinct seasons, with temperatures ranging from 5 to 40 degrees, offering a unique living experience year-round. Witness the spectacular lightning shows, sublime sunsets and thundering waterfalls with the backdrop of the changing seasons.
Agriculture and Industry in Port Headland
Port Headland has seen strong economic growth driven by its industrial sector. The Port of Port Hedland and its supply chain pumped $54.7 billion into West Australia's economy in 2018/19 and supports one in every 12 jobs throughout the State. Pilbara and the Port of Port Headland are powerhouses of the State and National economies making Port Headland a prosperous place to live. Over the next 10 years, steady export growth is expected across a range of commodities including iron ore, lithium, manganese, copper, and salt and will continue to deliver significant benefits to the local community and State.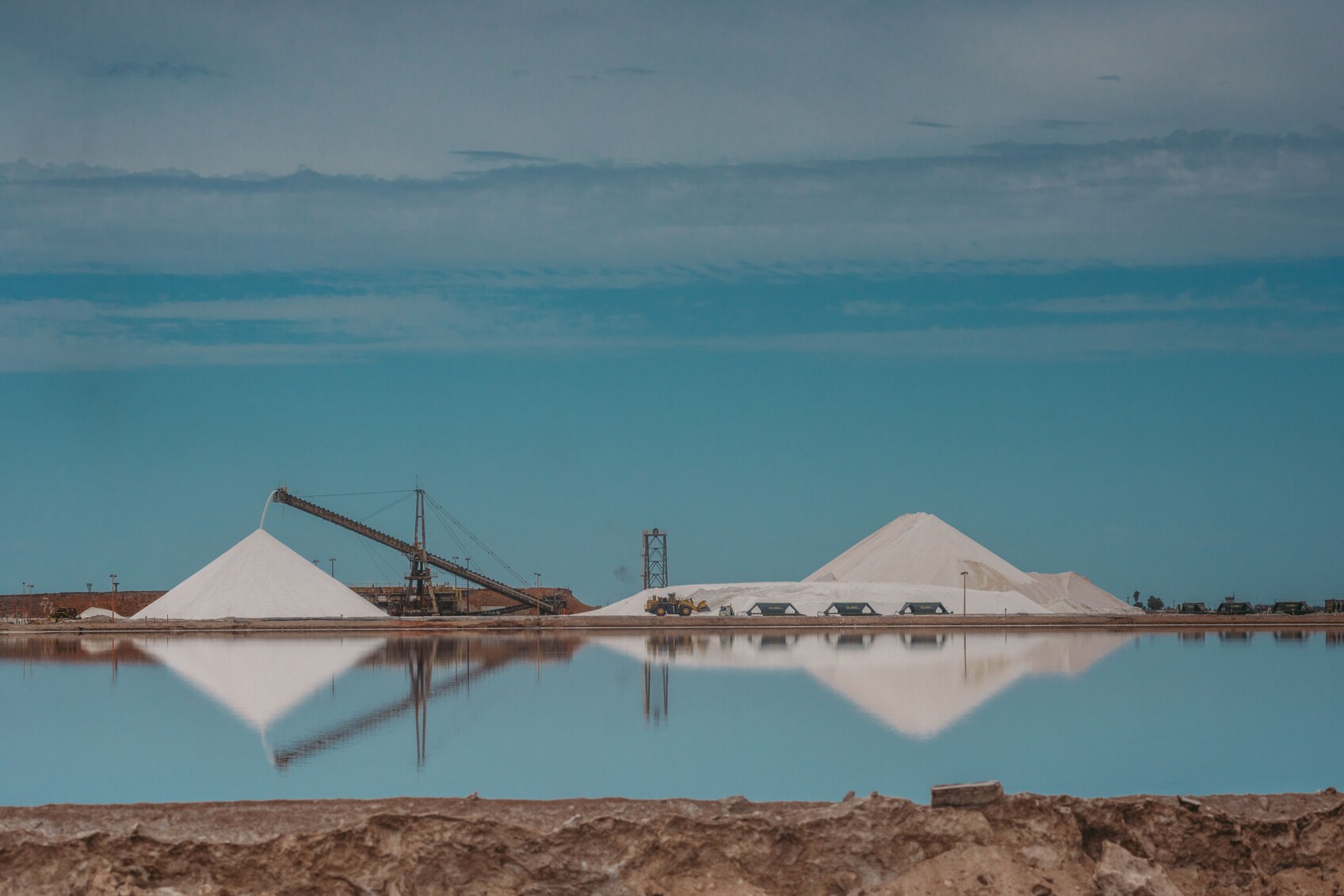 Impressive sea salt piles in Port Headland. Image credit: Port Headland council
Culture and Activities in Port Headland
There is plenty to explore in Port Headland, starting with one of the world's largest and busiest working harbours. Port Headland Harbour Tours allows people to join the seafarer's launch (boat) as they circle the harbour delivering supplies to the crew who are unable to come ashore due to COVID 19. Give back to the hard-working community in these trying times whilst also having a once in a lifetime experience. The harbour is full of ships that transport hundreds of millions of tonnes of cargo each year to distant places, tracing new and old trading routes through the seas. Another exciting tour offered is the Fortescue Tour, a bus tour that takes you into the FMG port site. Witness the stackers, reclaimers and conveyors, before going down onto the wharves alongside the ships as they load. Get to know the people who live and breathe the harbour and gain a new perspective of what hard work and grit truly is.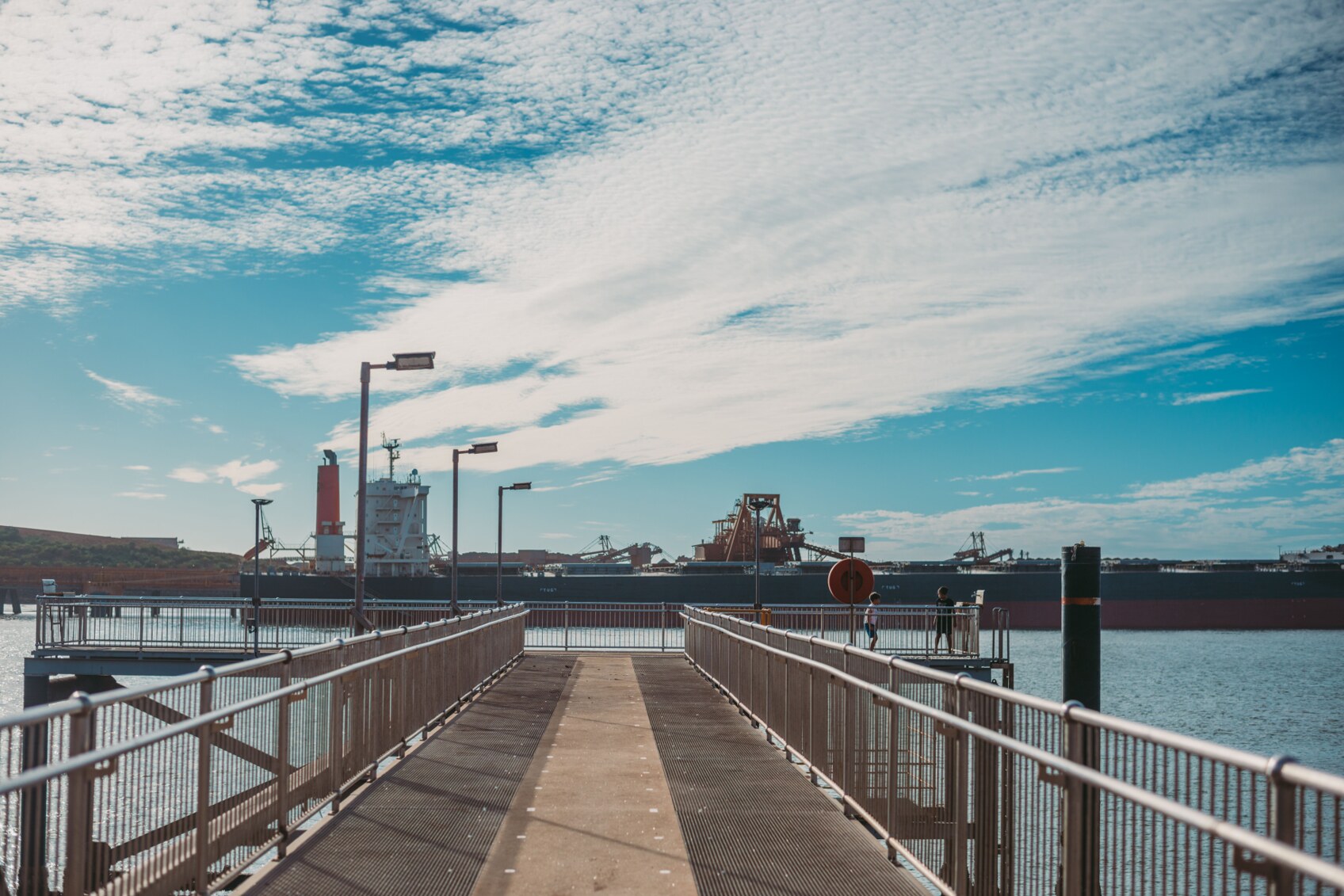 Port Headland's working harbour. Image credit: Port Headland council
Get lost in the beauty of Karijini National Park, with its vibrant wildlife, breath-taking natural gorges, waterfalls and sweeping views. The historic natural landscapes are estimated to be a whopping 2,500 million years old, now this is the epitome of ageing gracefully. Home to many native flora and fauna, notably stunning wildflowers. If you are a keen bushwalker we recommend you venture through Dales Gorge and the Fortescue Falls Track, you will not be disappointed by the views; sheer rock faces, serene waterfalls and lovely swimming spots.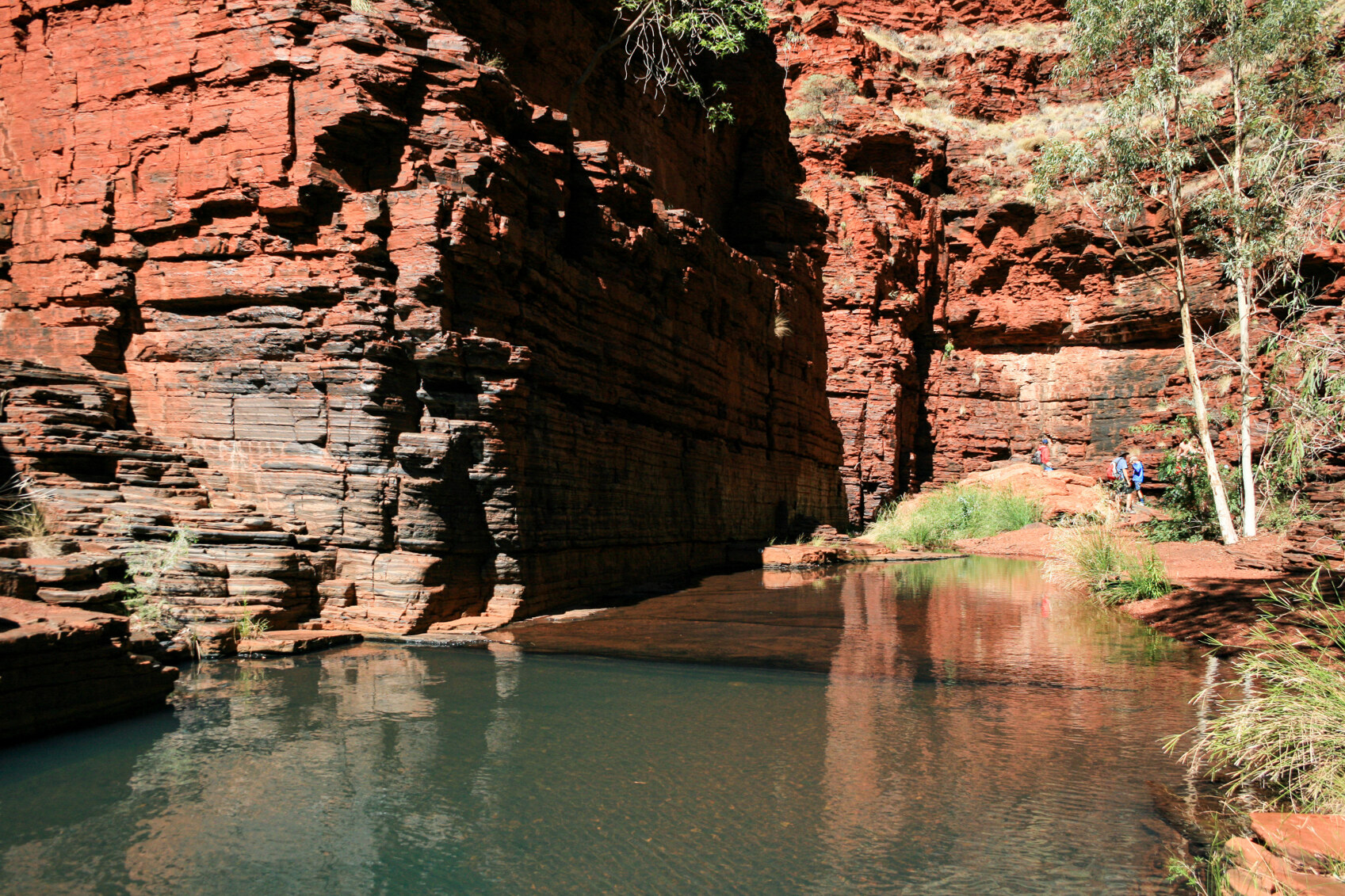 Hiking and swimming in Karijini National-Park, Western Australia with beautiful surrounding rock formations. Image credit: Florian
Located on the sunny shores of Western Australia, Port Headland has access to unique beautiful beaches and mangroves, home to an array of fish, whales, bottlenose dolphins and sharks. Special creatures are also found on these shores, home to the rare flatback sea turtles which nest only on Australian beaches. From October to March the Headland's beaches become home to hundreds of flatback turtles as they nest and their younglings hatch. Turtle viewings and monitoring are popular for both visitors and locals, contact the local Care for Headland Environmental Association who manage the turtle monitoring program. This program is renowned for spreading awareness, monitoring and conservation of these amazing creatures.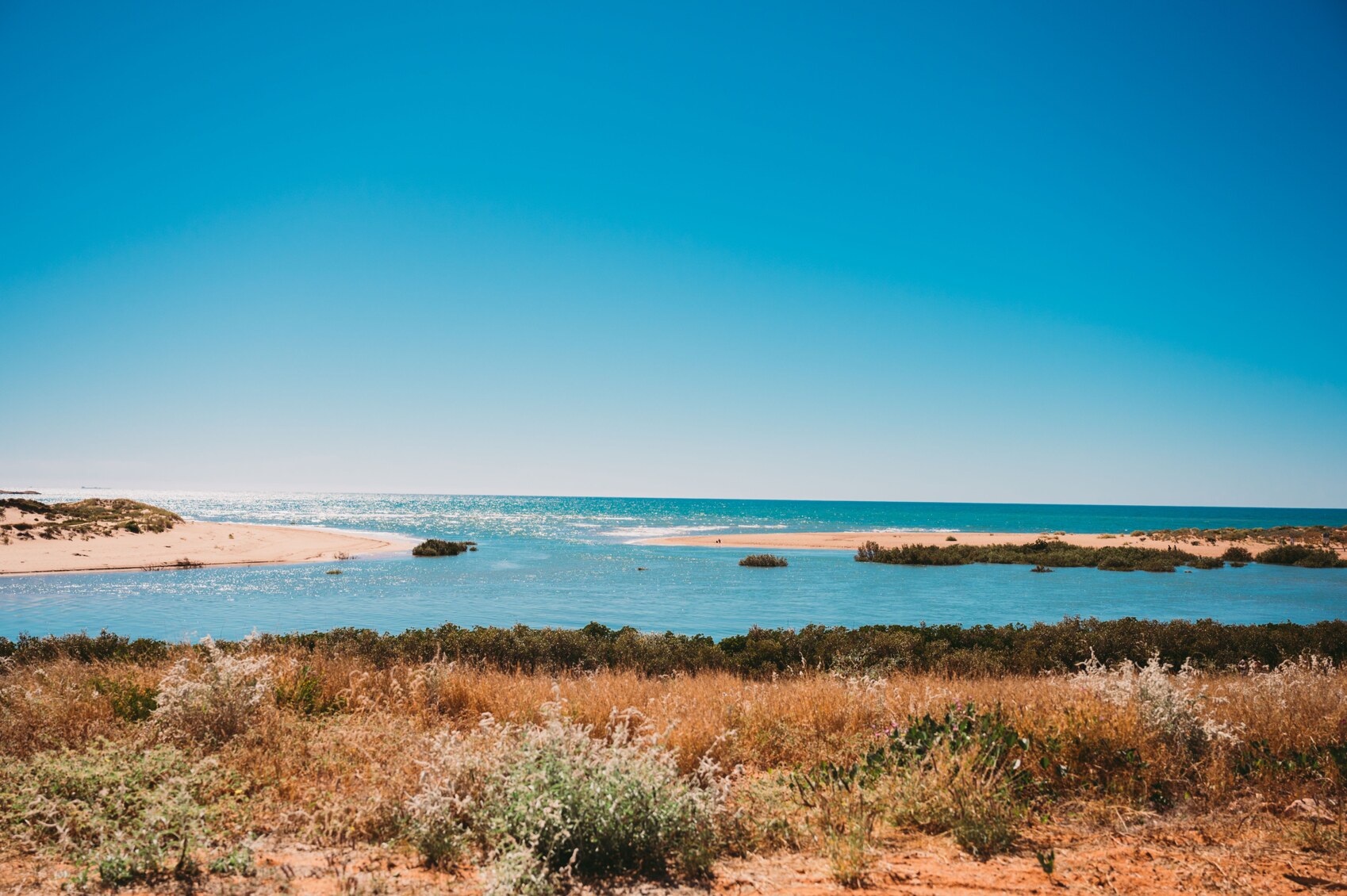 Sun shines on Cemetery Beach in Port Headland. Image credit: Port Headland council
Keep an eye out during the winter months for the multitude of native wildflowers. Make an adventure out of the wildflower viewings by following the Pilbara Wildflower Trail where you can experience this spectacular natural occurrence. You can find Sturt's desert pea, Mulla Mulla and the tall majestic Ashburton pea as well as up to 65 species of the Acacia (wattle). Pilbara's natural surroundings is its very own wonderland for you to explore.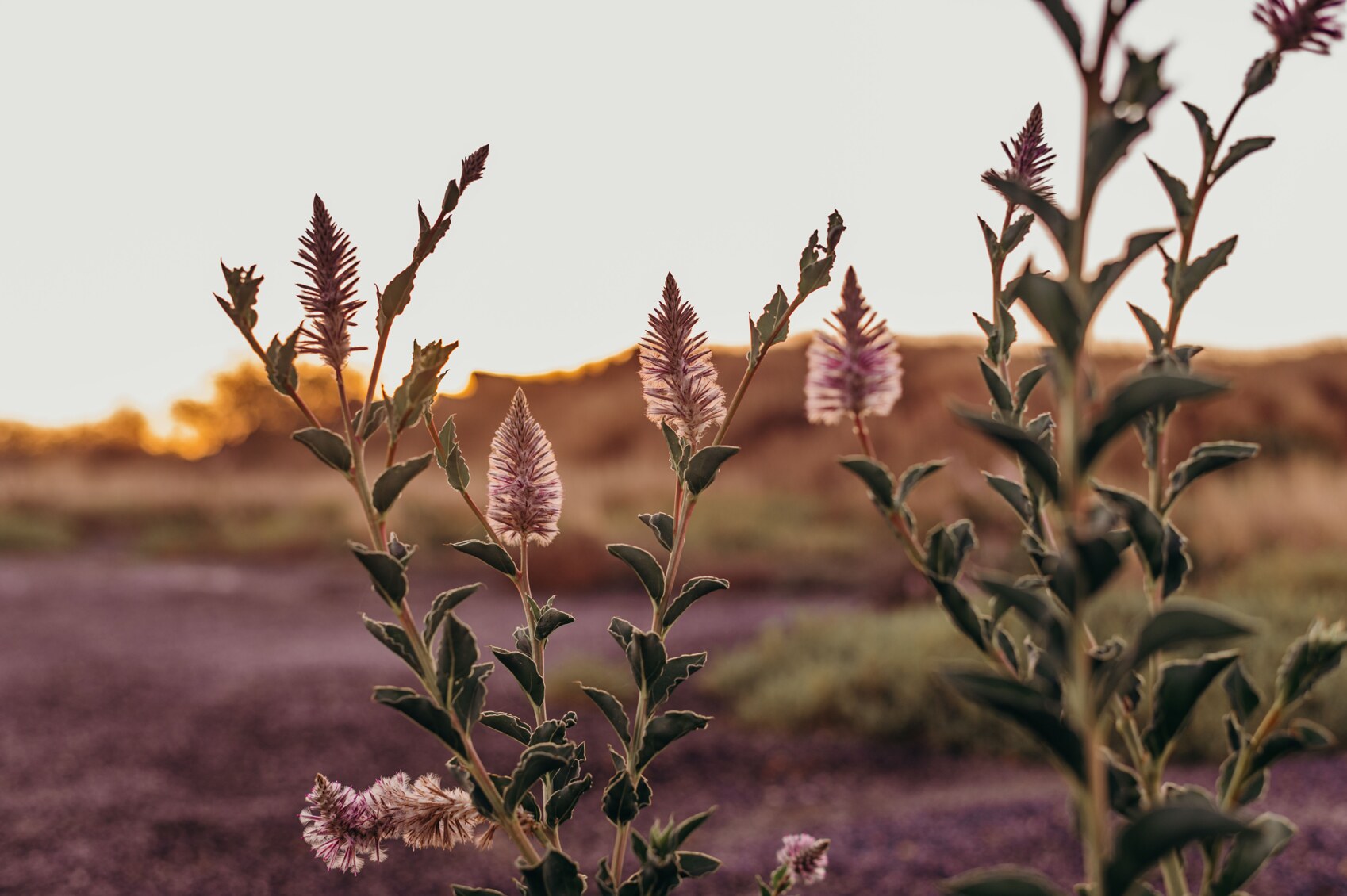 The beautiful, native wattle found in Port Headland, during wildflower season. Image credit: Port Headland council
Now, this is a must to see, between March and October a natural phenomenon occurs in the North West of Australia known as the Staircase to the Moon. During the full moon this region experiences such dramatic tidal changes throughout the day that it enables pockets of water caught in the sand ripples to reflect the natural rising colour of the moon. Viewed at full moon on a still evening this light creates what looks like a golden staircase leading to the moon. Mother nature at her best, a truly magical and unforgettable experience.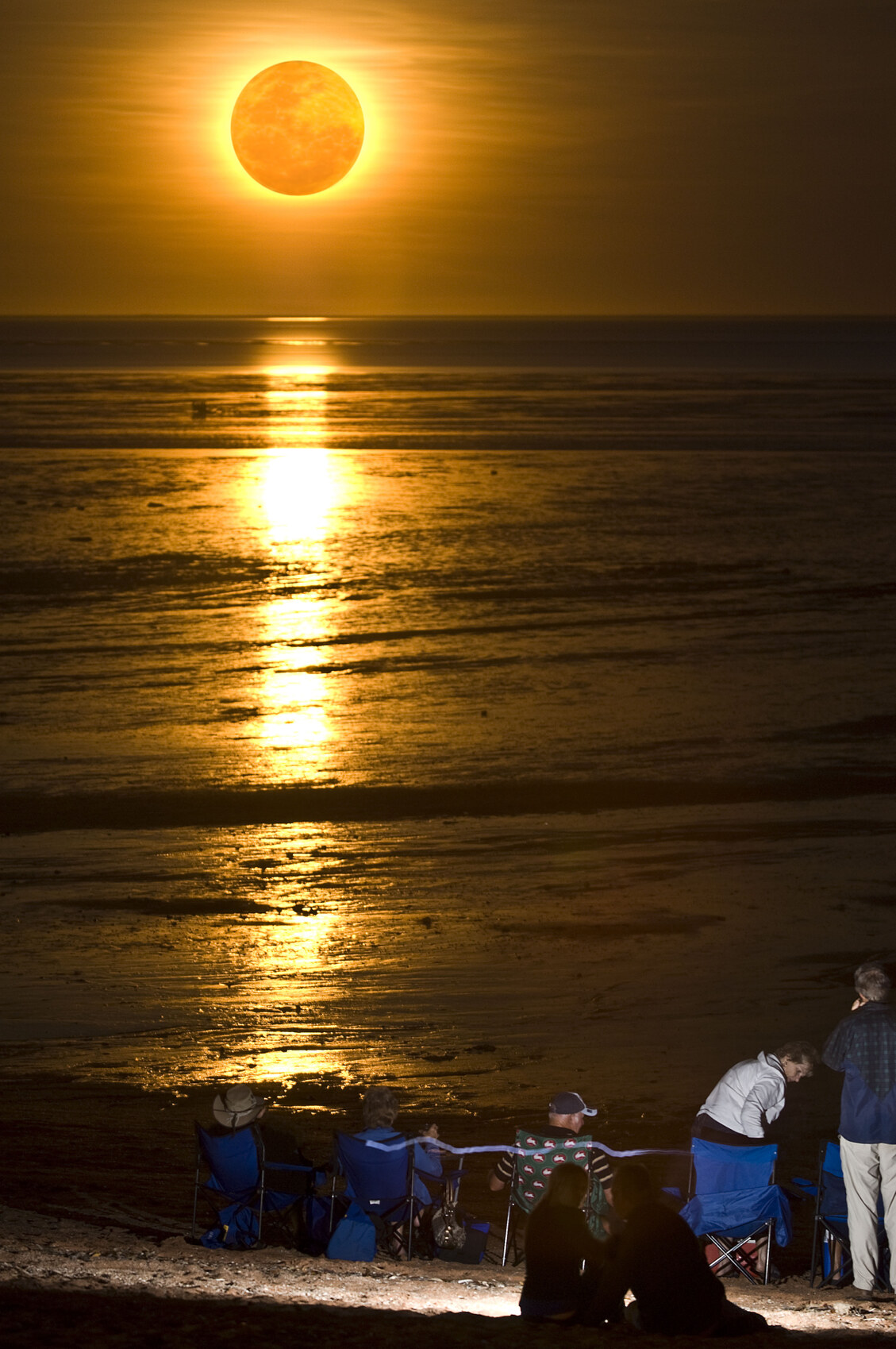 The Staircase to the Moon phenomenon, which happens in the Port Headland region. Image credit: Tourism Western Australia
Where can you watch the latest movies? Matt Dann Theatre and Cinema, of course. A great communal space that caters to all, this theatre hosts events year-round, along with the perfect rainy day family activity.
Local Amenities in Port Headland
Port Headland strives to provide quality education and offers a variety of options to meet every child's needs. With daycare centres, Catholic and independent primary schools, and a secondary school, quality childrens' education is guaranteed without having to travel far from home. Remote learning is provided from kindergarten to year 12, at Yandeyarra Remote Community School. Tertiary education is also encouraged, at North Regional TAFE - Pundulmurra Campus South Hedland.
Residents benefit greatly from the medical infrastructure in Port Headland. High quality mental and physical health is guaranteed at any one of the numerous healthcare clinics with Port Headland Medical Centre being the main facility in the region. From psychology to maternal health care, Port Headland offers general and specialist services.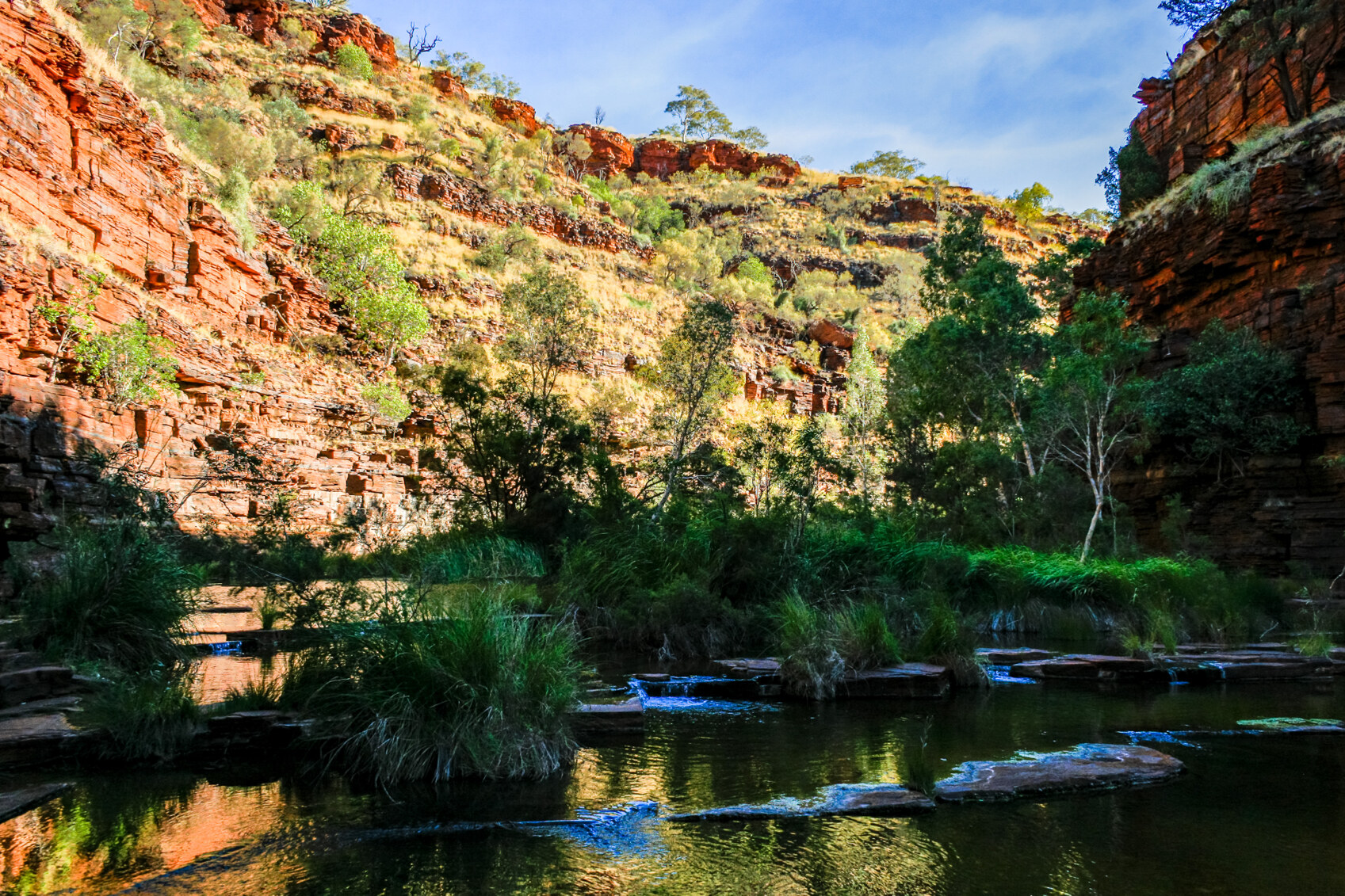 Tranquil water holes in Karijini National-Park, Western Australia. Image credit: Florian
---
Further Information
If you're interested in visiting or relocating to Port Headland find more information on Port Headland's council website, or contact them at council@porthedland.wa.gov.au or (08) 9158 9300.