Buying a lifestyle farm - GoRegional Advice
Buying a lifestyle farm and making a "tree change" is becoming less of a dream and more of a reality to many Australians. For the more adventurous buying a lifestyle farm, farmlet or a small farm provides the real taste of rural life they long for.
According to the Victorian Department of Primary Industries, there are more than 60,000 "small lifestyle farms" operating across Australia, occupying around 20 percent of agricultural land, and this percentage is only growing.
There are many options to consider during the planning stages. The commitment required to look after a lifestyle block with some chickens, a goat and a few horse is hugely different from a farmlet or small farm that you hope will provide a primary or secondary income stream.
Research, more research and a plan.
Be clear on your objectives. Is your choice to buy a farm based on lifestyle or income generation?
If it's lifestyle, then you'll be looking at a smaller block of land - perhaps only a few acres. Consider what farming pursuits will be fulfilling for you. Keeping chickens to get free-range eggs, raising bees for honey or growing your own fruit and vegetables can be satisfying.
If it's the income, you'll need to consider purchasing a larger block of land - a farmlet, or even a small farm. Do you have ways to supplement your income as you're getting your farm on its feet, and even afterwards to serve as another revenue stream?
Your budget, the location, the climate will be important to consider, especially if you're considering having livestock or growing crops. If you have decided on livestock, there are many types to consider, including cattle, sheep, goats and alpacas. You should also bear in mind that you may need to invest in infrastructure such as fencing, yards, barns and loading ramps may be required. If crops are your preferred option, soil, irrigation and machinery are must all be considered.
Talk to the experts
If you can get advice "straight from the horse's mouth", there is nothing better. Having a chat with someone who has bought a lifestyle farm or farmlet before can be invaluable and very reassuring. Ask around your local community for a contact who fits the brief. Your local real estate agent is also a great place to start.
You will find that the farming community in whatever region you choose to purchase your property is happy to help. Whether it's during the research/planning stage or post purchase stage, never be afraid to ask for a hand.
Find the right agent
Finding the right real estate agent who specialises in rural properties in very important. With the right brief an experienced rural agent can help guide you through the process and ensure there are no surprises post sale.
Due diligence
Whatever your plans are, you need to do a due diligence process. Knowing your property's distance from the nearest town or city will be very important if you'll be undertaking part-time employment, and also for daily tasks like shopping or taking the kids to school. You also need to be aware of the quality of the local infrastructure like communications and roads.
Getting the right tax advice is a non-negotiable. You can visit the ATO website, but most of all you must get advice from a qualified tax advisor.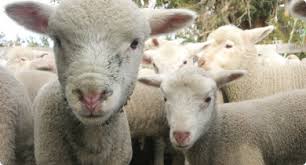 Financial Plan
Even if your primary goal for your farm is for it to be a lifestyle property, you should still consider options for revenue generation. Like any investment, you should aim to minimise debt or, if possible, not incur debt at all. Creative solutions like making your property available for agistment are clever options that may help you to earn revenue in the early stages.
With the right plan and capital investment, buying a lifestyle farm should be a sound long term investment.
The Outcome
Buying a lifestyle farm can be incredibly rewarding, life-changing experience. Some key things to remember includes not to take yourself too seriously - it takes time to gain farming experience. Be mindful of your limits and get expert advice when you need it. Profitability should be bonus not a must-have. And finally, commit to the local community they will be an excellent source of advice, support and friendship.