The Centenary of Federation Wool Wagon welcomes visitors to Kojonup. Image credit Shire of Kojonup.
Welcome to Kojonup
Kojonup is set in the beautiful Great Southern region of Western Australia, approximately 264 kilometres south of Perth and 154km north of Albany. Kojonup is a thriving rural centre steeped in history, surrounded by farmland and native bushland filled with beautiful wildflowers in spring and home to many species of marsupials and birds.
At the heart of Kojonup is the fresh water spring which first attracted European settlers to the town in 1837. Overlooking the Spring is the old Military Barracks, constructed in 1845 and one of the oldest surviving military buildings in Western Australia.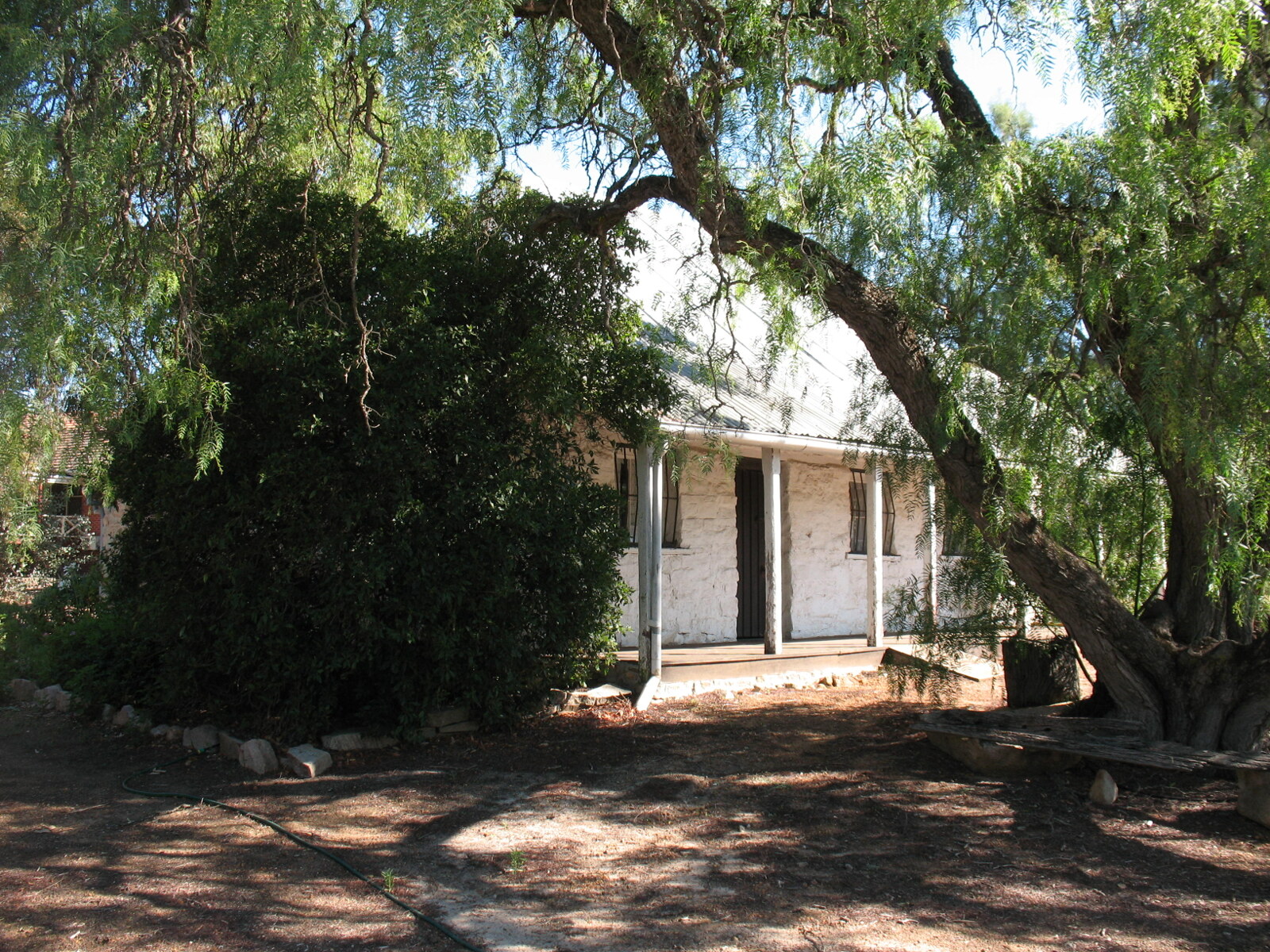 The historic Military Barracks in Kojonup. Image credit Shire of Kojonup.
The name Kojonup is believed to refer to the Kodja or stone axe made by Indigenous Australians, from the local stone. The legend told by Noongar elders is that young hunters would rub their axes here to have the power of the stone transferred to their axes.
A fallen tree is located on the grassed area between the Spring and the barracks and is known as a 'kodj' tree for the distinct markings in the bark made by the 'kodj' axe.
Agriculture and industry in Kojonup, WA
Historically, Kojonup was known for its ability to produce good quality Merinos for meat and wool and is famed for being the first WA shire to accumulate one million sheep. After the collapse of price stabilisation under the Wool Reserve Price Scheme in 1991/92, cash cropping proved to be an adaptable and profitable venture for the region's farmers. Since that time, a large number of growers have returned to farming sheep, either solely or alongside crops, and the region has become a mixed enterprise farming environment. Cattle, pigs and a canola mill round out the agriculture sector.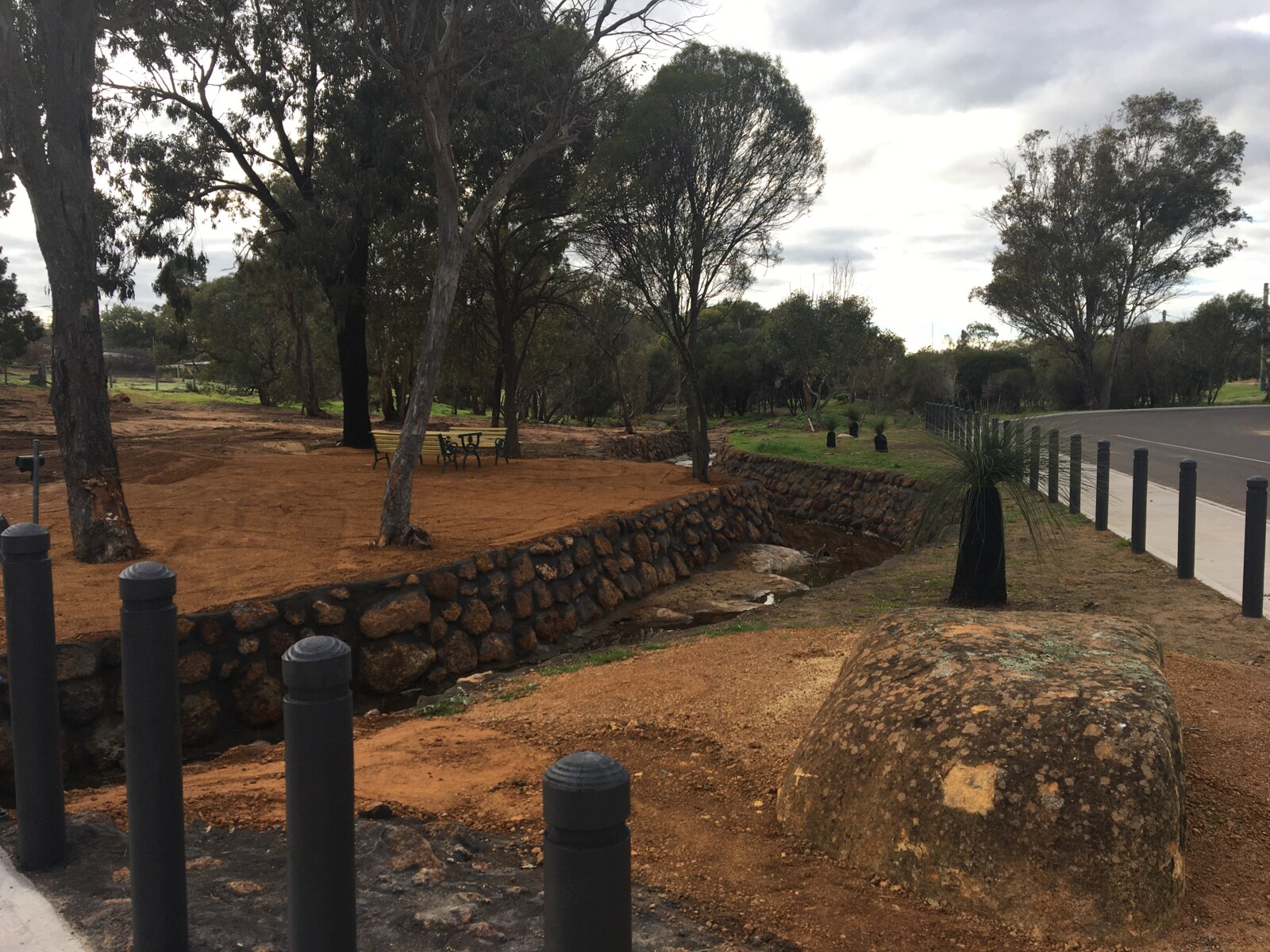 Rich soil and water courses are a feature of the region. Image credit Shire of Kojonup.
Forestry is another historic industry in the region, which continues today, though at a much smaller scale than in the past. Some timber milling also takes place in Kojonup.
There is employment to be found in the health and community services are, in various light industry sectors and, as the region lies on a major freight route, in transport. Tourism is also an important industry, with the area's spectacular wildflowers attracting large numbers of tourists in September and October every year.
Where to live in Kojonup, WA
Settled over 150 years ago, the bustling rural town of Kojonup still bears all the trademarks of a traditional country settlement, with its historic buildings and friendly, safe atmosphere. At the heart of the town is the fresh water spring which first attracted European settlers to the town in 1837.
Today Kojonup is a thriving country town, proud of its heritage but looking to the future. Located on Highway 95, running directly from Perth to the historic port of Albany, Kojonup is just a two hour drive from the state capital, and an hour and a half from Albany. It is the administrative and commercial centre of a prosperous pastoral district, offering a wealth of business and lifestyle opportunities.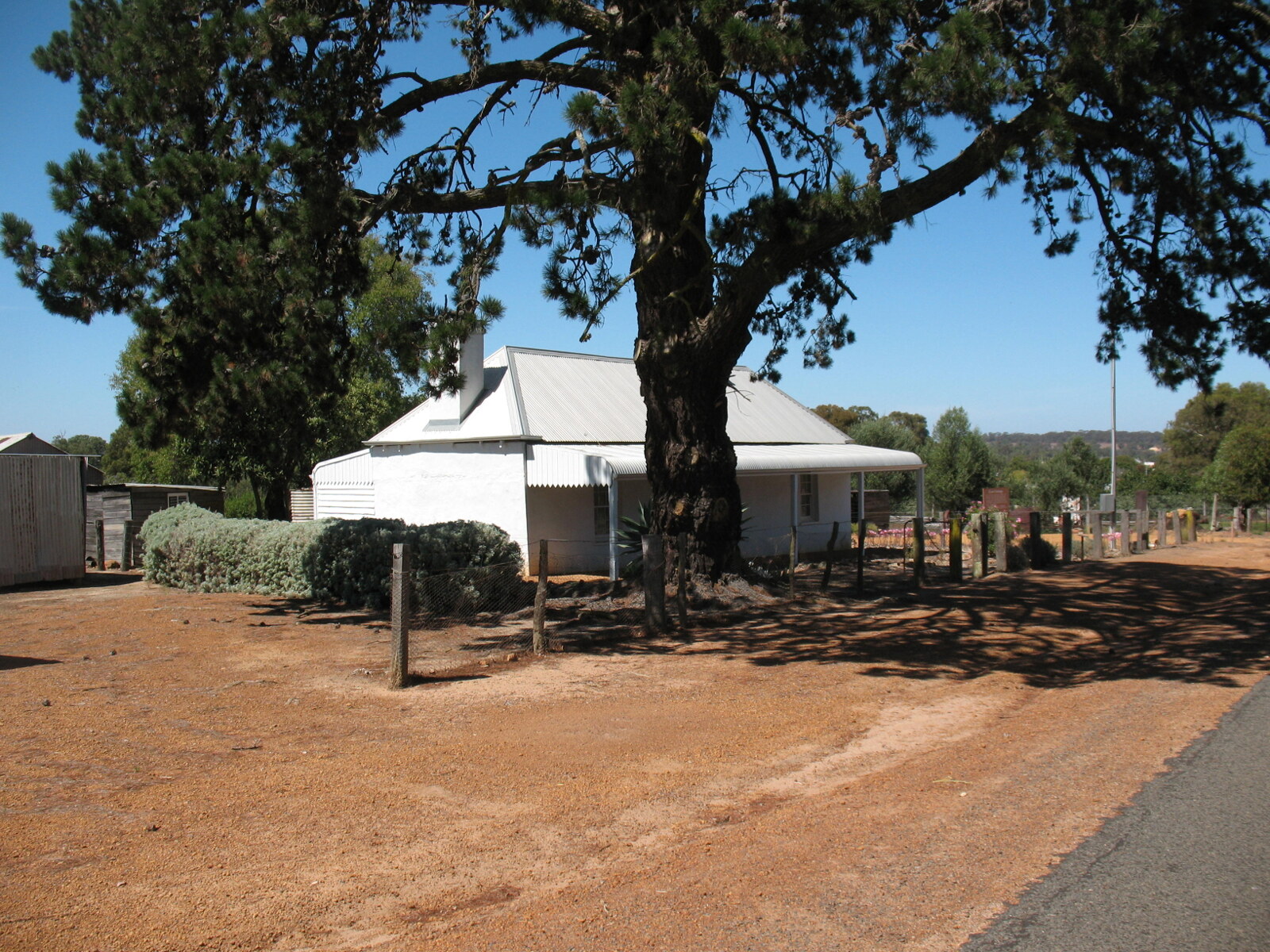 A heritage home near Kojonup. Image credit Shire of Kojonup.
Kojonup is not just the central hub of Kojonup Shire, it's also the only sizeable town. This is pastoral country, and the other towns in the region - Boscabel, Cherry Tree Pool, Jingalup, Lumeah, Muradup, Mobrup, Qualeup and Wahkinup - have between 55 and 250 residents.
Culture and activity in Kojonup, WA
The Kodja Place tells the story of the lives of people in the Kojonup region and the history that has shaped Kojonup to be the place it is today. The architecturally designed, purpose built rammed earth building houses a multifaceted display of artefacts, stories, interactive displays, exhibits, and pictures. A spectacular rose maze is located next to The Kodja Place and contains more than 100 species of roses and information plaques, mosaics and pergolas that weave together the stories of three women - Noongar, English and Italian.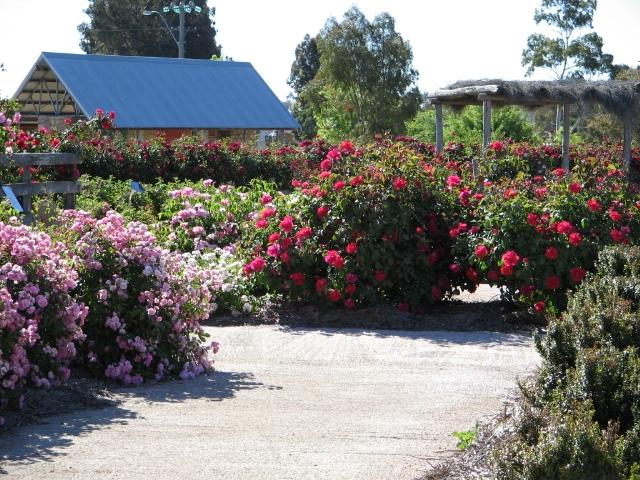 The entrance to the Rose Maze. Image credit Shire of Kojonup.
Kojonup holds an annual themed agricultural show on the third Saturday of October that showcases country life with activities including shearing, equestrian events, sheep dog trials and dog jumps, craft displays, fireworks and log chopping. The theme this year was Scottish Highland Fling.
The Farrar Trail is a living history tour of Kojonup. The trail encompasses Indigenous, European and natural history in an attractive easy-grade bush trail. The trail connects the Kojonup town site to open wilderness via a disused rail network that was permanently closed in 1982 after extensive flooding caused by cyclone Alby. The Farrar Nature Reserve is full of rare and endangered wildflowers as well as numerous water birds, frogs and long necked tortoises around the man-made dam built to provide water for the steam trains.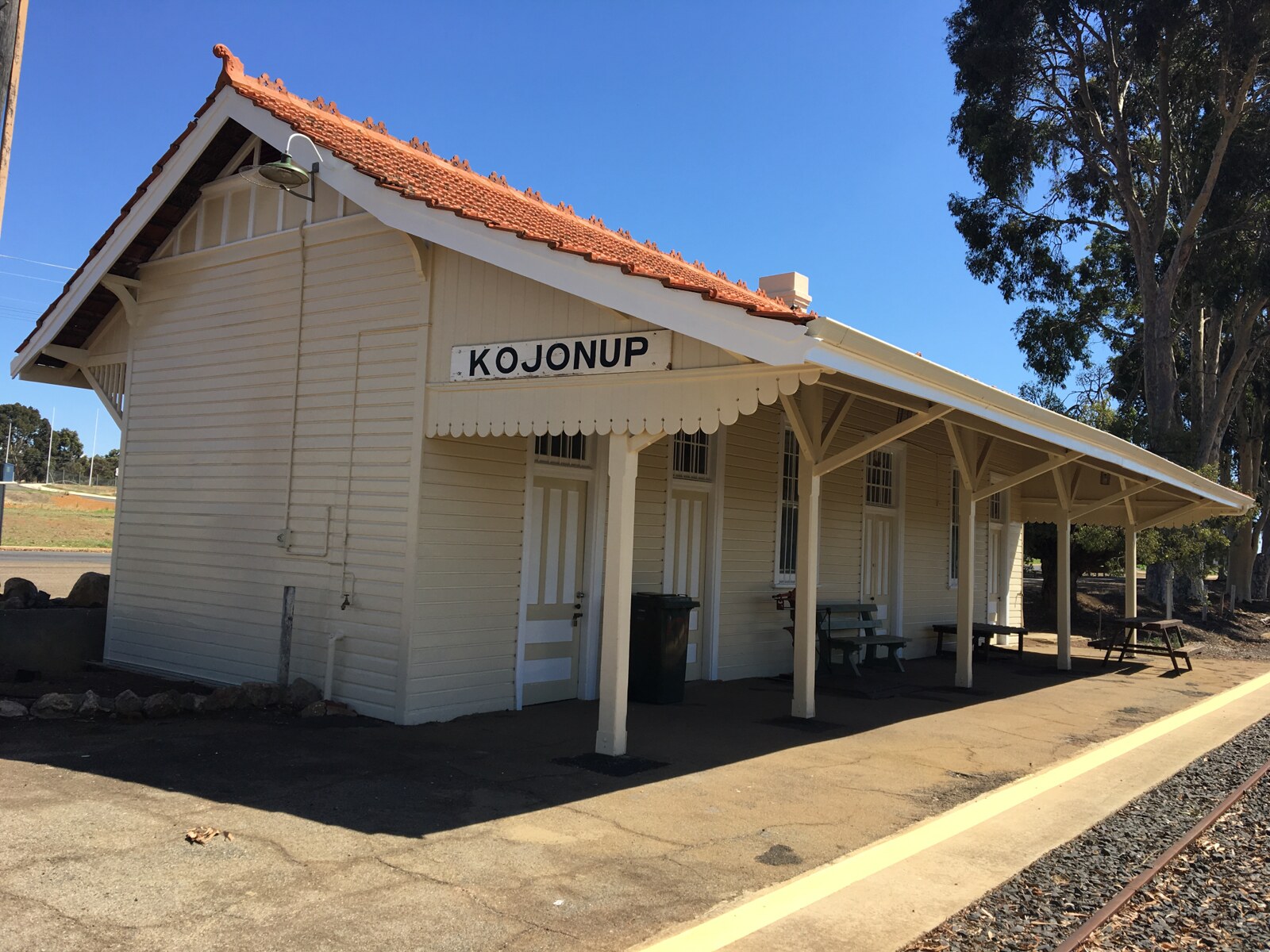 The heritage Kojonup train station. Image credit Shire of Kojonup.
The Myrtle Benn Flora and Fauna Sanctuary is another interesting walking trail, home to many native orchids and wildflowers during spring. You can also see many native birds and small mammals living in the Sanctuary including the Red-Tailed Phascogale, a small marsupial that is currently listed as nationally 'endangered'.
Health, education and amenities in Kojonup, WA
Kojonup is part of the Great Southern Health Region, which enables residents throughout the region to access all of its services. Local provision revolves around Kojonup Hospital, which offers emergency services, nursing home care unit and hospice care, and St Luke's Family Practice medical centre. Albany Health Campus is the region's major hospital and the hub for public health services, and Katanning Hospital is not far away.
Kojonup has St Bernard's Catholic Primary School and Kojonup District High School, as well as a childcare centre and a play group with toy library. There are also early learning programmes run through Kojonup Library. Katanning is about 30 minutes from Kojonup and has Katanning Primary School, St Patrick's School (K-6) and Katanning Senior High School. The Shire of Kojonup runs a school bus programme.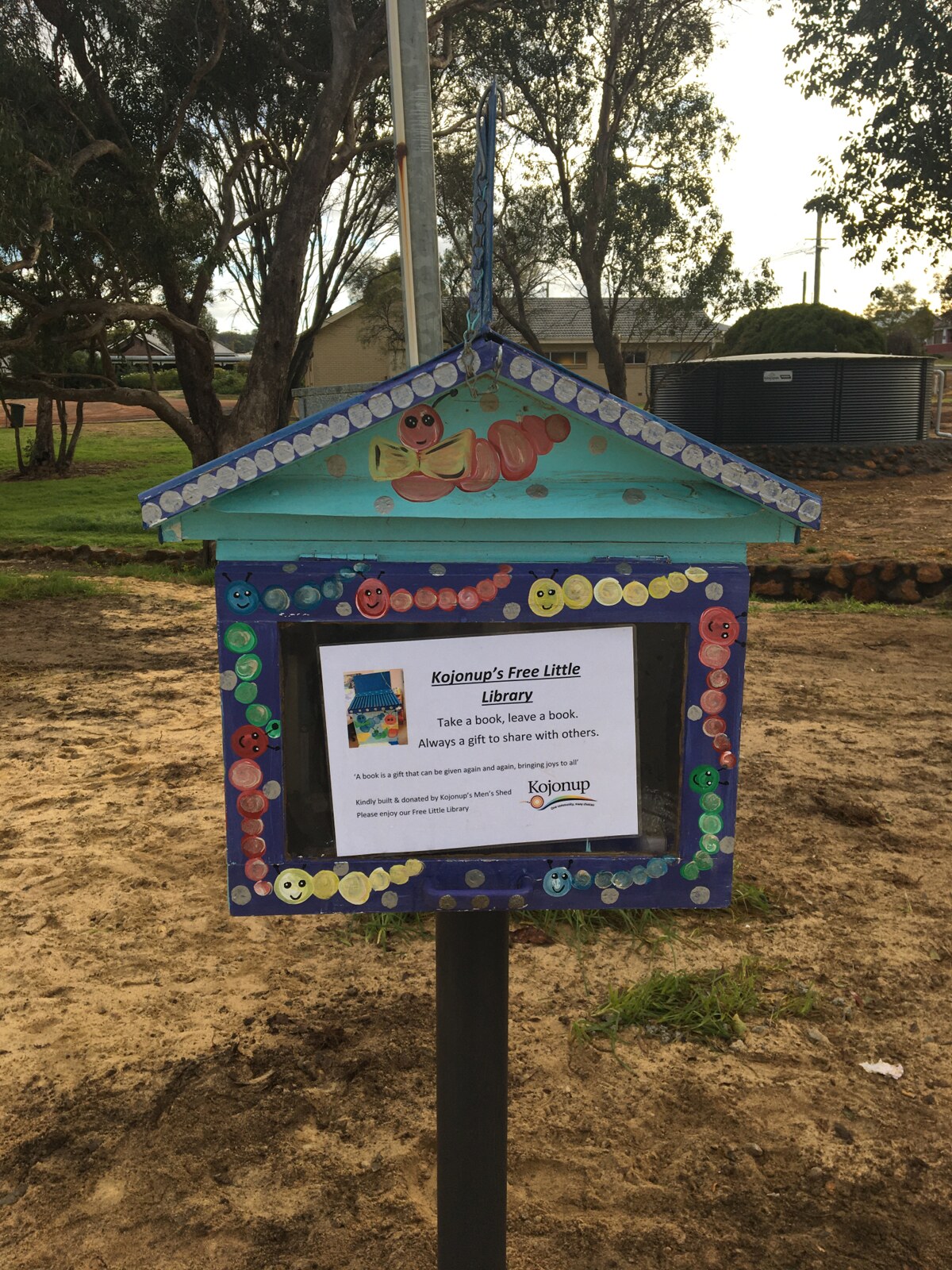 The Little Library in Apex Park. Image credit Shire of Kojonup.
Kojonup is on Highway 95, the direct route that runs south east from Perth to Albany and is easily accessible by road. TransWA buses run from both Perth and Albany, and there is an airstrip just 9 km outside the town centre.
There are a number of parks in Kojonup, including Apex Park with its Little Library, Newstead Park, Hillman Park and The Spring. Anyone with active kids will welcome the option of taking them to the Kojonup Skate Park or Kevin O'Halloran Memorial Swimming Pool.
---
For further information
If you want to know more about living in the Shire of Kojonup, visit www.kojonup.wa.gov.au or contact the Shire Council at council@kojonup.wa.gov.au or by phone on 08 9831 2400.
---
Real Estate for Sale in Kojonup, WA
Discover your new haven in the beautiful Kojonup, WA. Find Real Estate for Sale below