The charming Western Downs Region Queensland
Located less than 500 kilometres from Brisbane and the Gold Coast, the Western Downs Region Queensland offers its residents the perfect blend of rural and urban living, with stunning inland and coastal environments.
Visitors to the Western Downs Region Queensland can enjoy rolling hills, farmland, and charming country towns that blend together an environment that's equal parts country charm and urban amenities. The region is known for being liveable, and is growing in popularity, attracting young families and urban developers.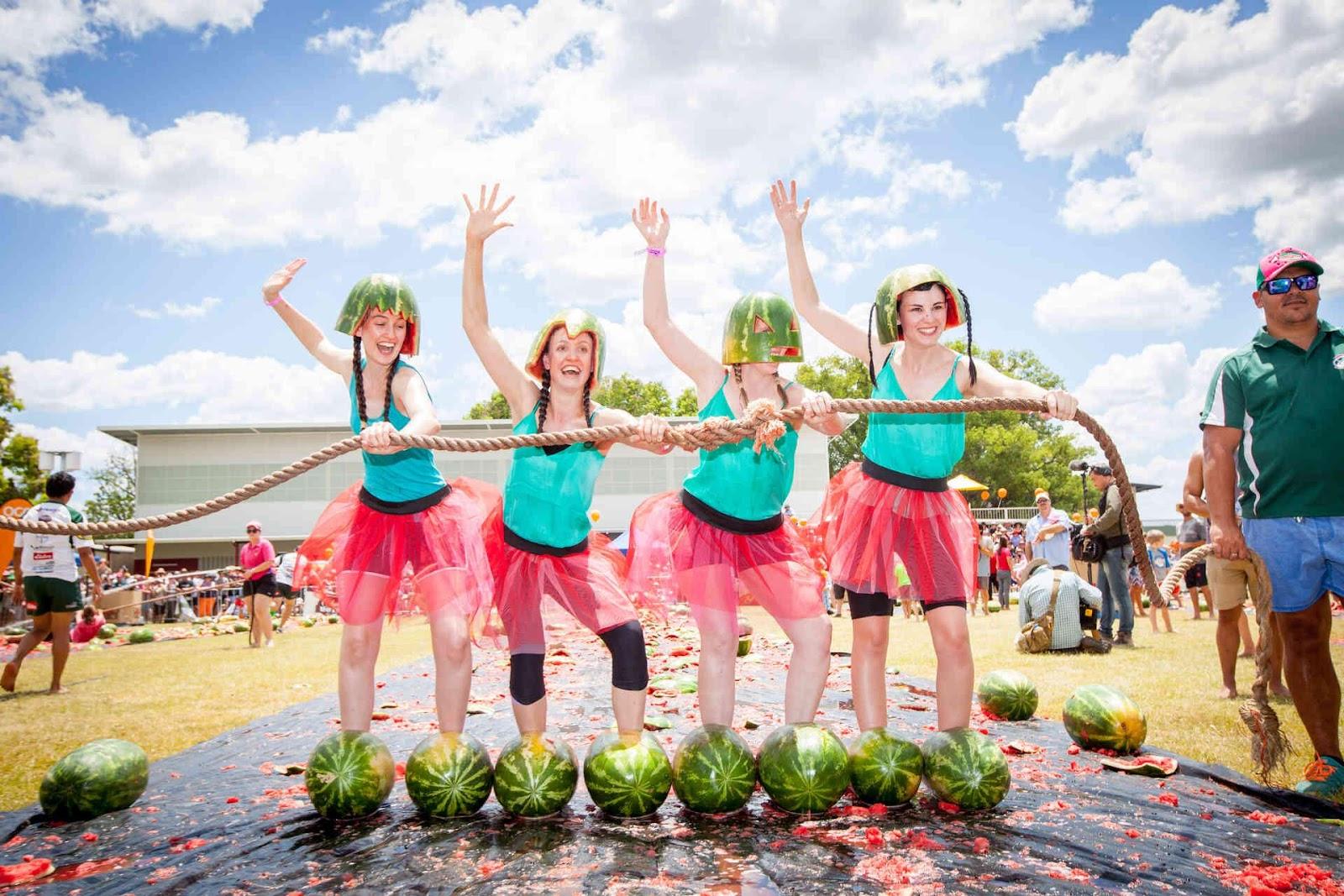 Messy fun at the Chinchilla Melon Festival in the Western Down Region Queensland
Home to almost 35,000 people in a region that measures roughly 38,000 km, the Western Downs has no shortage of space to grow. There's always something exciting happening, too – events fill the calendar year-round, from watermelon festivals to camel races.
Agriculture in the Western Downs Region Queensland
With a subtropical climate, the region is characterised by hot summers and frosty winters. It receives 600 to 1,000 mm of rainfall annually, on average.
Agricultural activity in the Western Downs Region Queensaland consists mainly of broad acre farming. The region is Queensland's largest producer of sorghum, wheat, oats, barley, and mung beans, and with more than 50% of the land classified as strategic cropping land, agriculture is a key pillar of the local economy.
For those less inclined towards crop farming, there's no need to worry: the Western Downs is also Queensland's largest producer of pork, making livestock farming another essential agricultural pursuit.

The sheep and cattle grazing town of Tara in the Western Downs Region Queensland is also home to some more unusual kinds of livestock...
Beef production is the largest economic contributor to the region's agricultural sector, with approximately 200,000 cattle sold each year at the Dalby Regional Saleyards. Almost 25% of Queensland's beef-producing properties are located in the Western Downs Region Queenland.
Local culture and activities in the Western Downs Region Queensland
Combining the best of rural living with the comfort of modern life, the region provides its residents with a high quality of life. Each township in the region has a vibrant and distinct personality that's bound together by great hospitality and a strong community spirit.
Chinchilla is known as Australia's watermelon capital; Dalby is renowned for its natural beauty; Jandowae is a timber town turned business district; Miles is known for its historical villages; Tara is a cultural center; Wandoan has an expanding energy sector.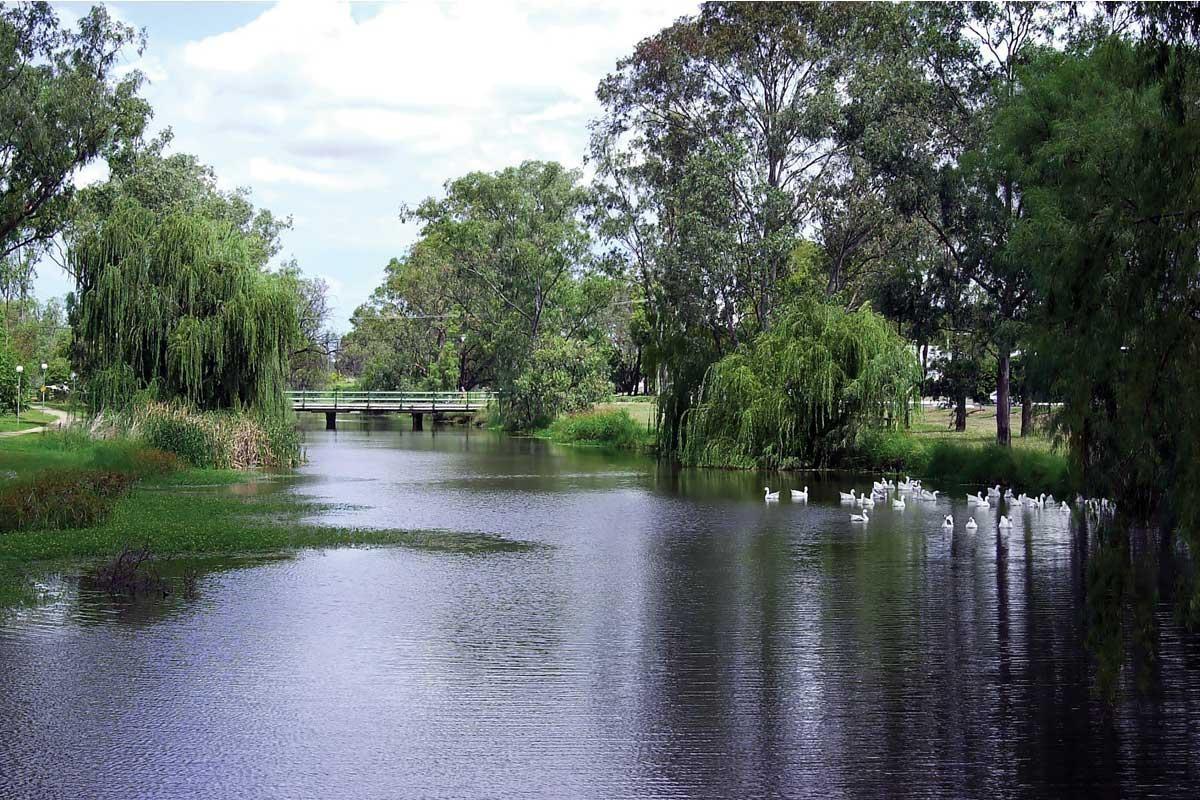 The gorgeous scenery of Dalby, a town in the Western Downs Region Queensland
The Western Downs Region also boasts a full events calendar, with festivals running through every season from February through to September. Enjoy the best of every genre of music at the Big Skies Festival, or try the multitude of flavours at the Dalby Delicious & Delightful Festival.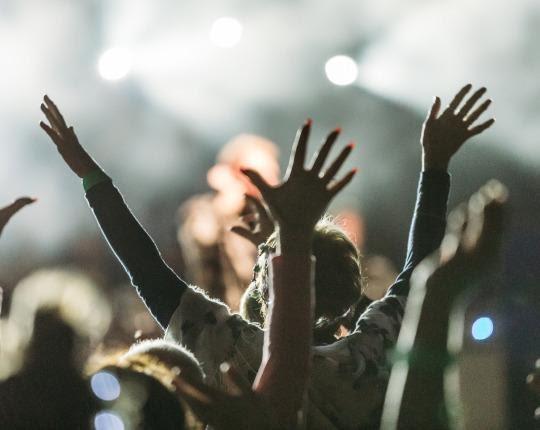 Crowds enjoy the Big Skies Festival
There are art exhibitions located across the region, as well as heritage sites and historical villages. Miles' Historical Village boasts 34 museum buildings, and Tara's Walk of Remembrance highlights the area's military history.
There are also numerous sporting events and facilities in the region, allowing residents to enjoy all sorts of entertainment and social activities. There's always something to do in the Western Downs, providing the perfect balance to work and play.
Local amenities
The Western Downs Region Queensland describes itself as an area with "a triple threat of affordability, accessibility, and amenities." Housing prices are well below the Queensland average, and there are a variety of educational opportunities and health services.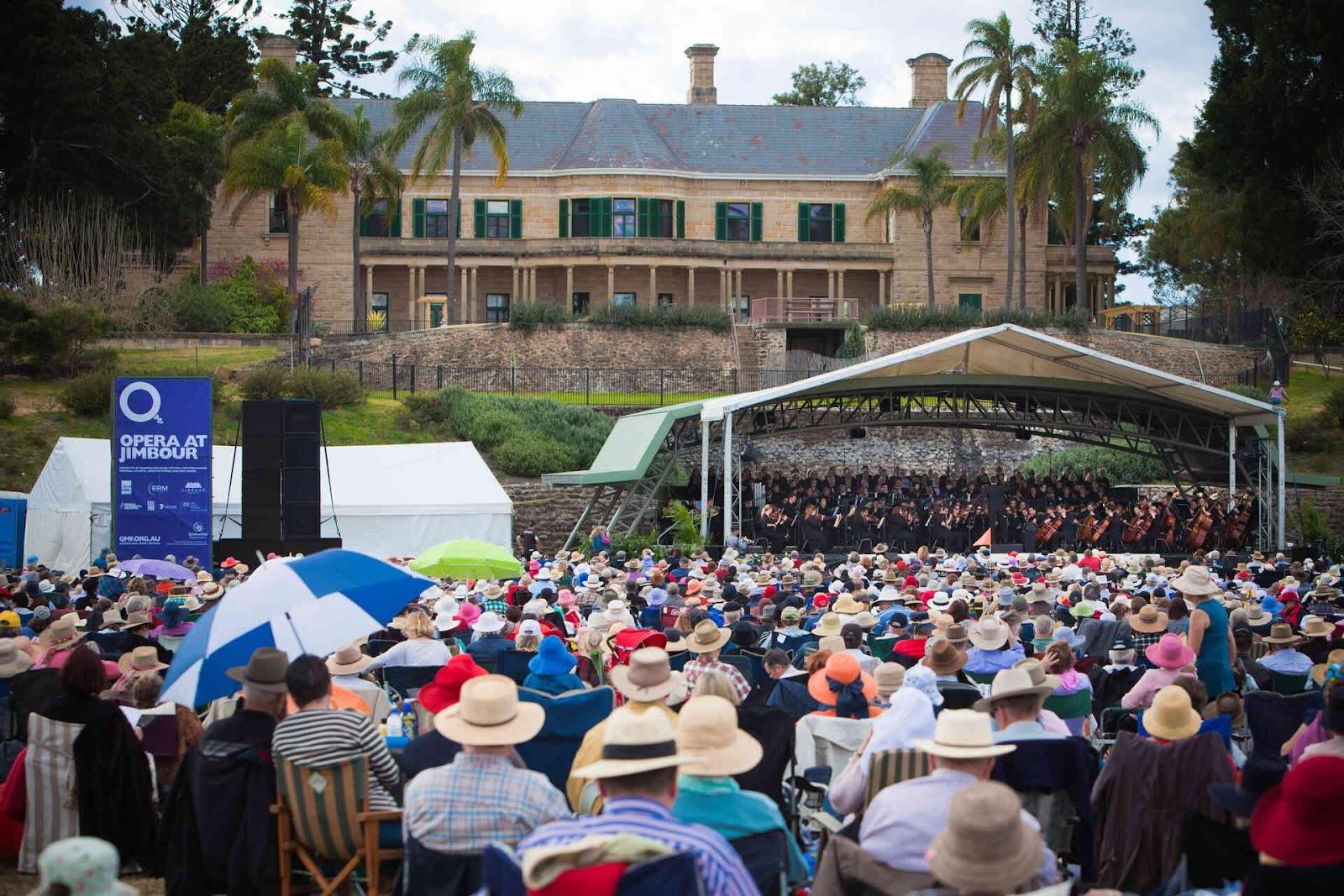 Cultural activities also abound in the Western Down regions - here, spectators enjoy the opera at Jimbour
The Western Downs has excellent medical infrastructure, offering services from paediatric to palliative care. The region has five hospitals and one outpatient clinic, as well as allied health services like physiotherapy, chiropractic, and optometry.
Young families can also be assured about the quality of education their children will receive. There is a wide selection of high-performing public and private schools, including Queensland's largest school, the Dalby State High School.
For further information
If you want to know more about living in the Western Downs Region Queensland, visit the Council's website. You can also contact the Council by email or give them a call at 07 4679 4000.