Deniliquin – heart of the Edward River
Affectionally known as Deni, the town of Deniliquin is a vibrant locality that welcomes all to the Edward River Council area. Renowned for its hospitality, environmental landmarks, and cultural vibrancy, Deni is one of the brightest spots in rural New South Wales.
Until recently, Deniliquin was its own government area, but in 2016 the Council was abolished and merged with the Conargo Shire to form the current Edward River Council. The area is one of the many that makes up the Murray region in the state.
As the largest town in the area, Deni is home to almost 7,000 people – but there's always room for newcomers. With such a bustling atmosphere and natural beauty all around, this municipality is not to be missed!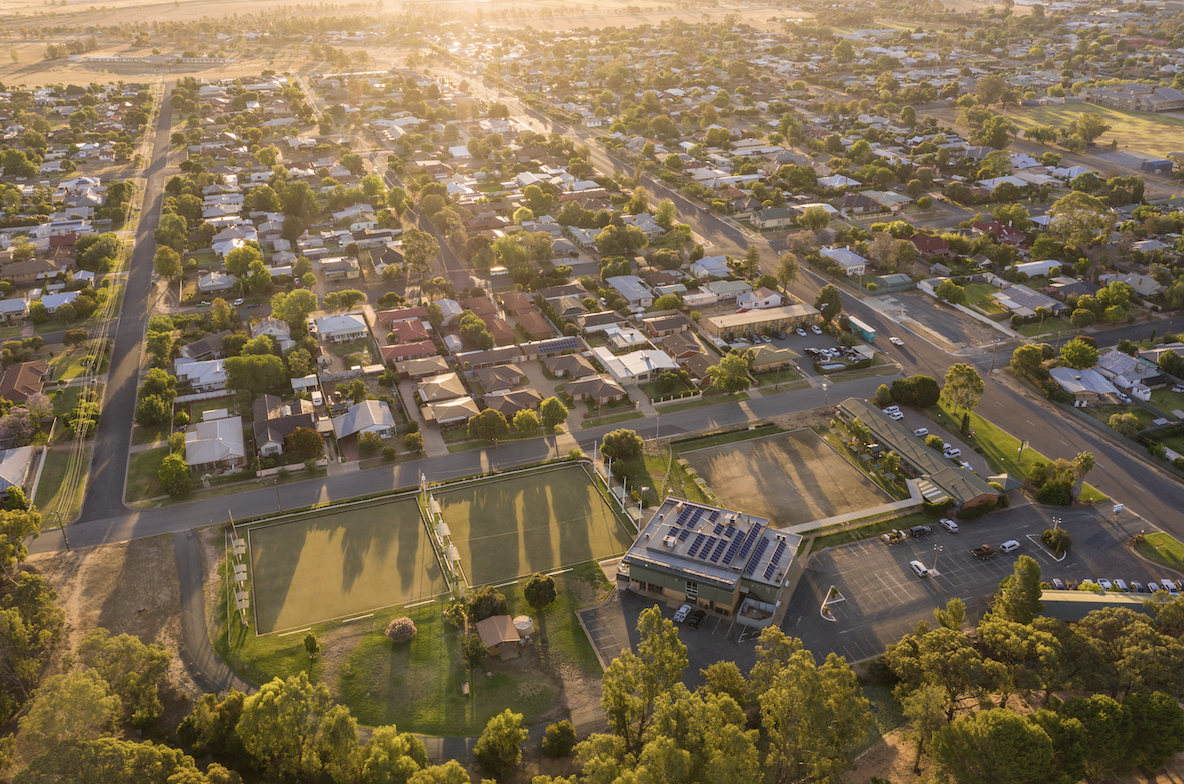 Deniliquin from above
Agriculture in Deniliquin
With over 18.1% of Deniliquin's workforce employed in agriculture, the sector is the largest in the region.
As part of Australia's "food bowl", in addition to producing other agricultural products, Deniliquin is a major contributor of rice. With the largest rice mill in the Southern Hemisphere, the town produces rice in bulk for both international exports and domestic consumption. In addition to the rice mill, the town is also home to the headquarters of Murray Irrigation Limited, which manages and produces 50% of Australia's rice.
The flat plains, hot climate, and ample water that characterise the region make it perfect for all kinds of farming. If rice cultivation is not up your alley, fear not: farmers in the area also grows other cereals like wheat and canola. Wool and timber – namely river red gum – are also prominent industries in the region.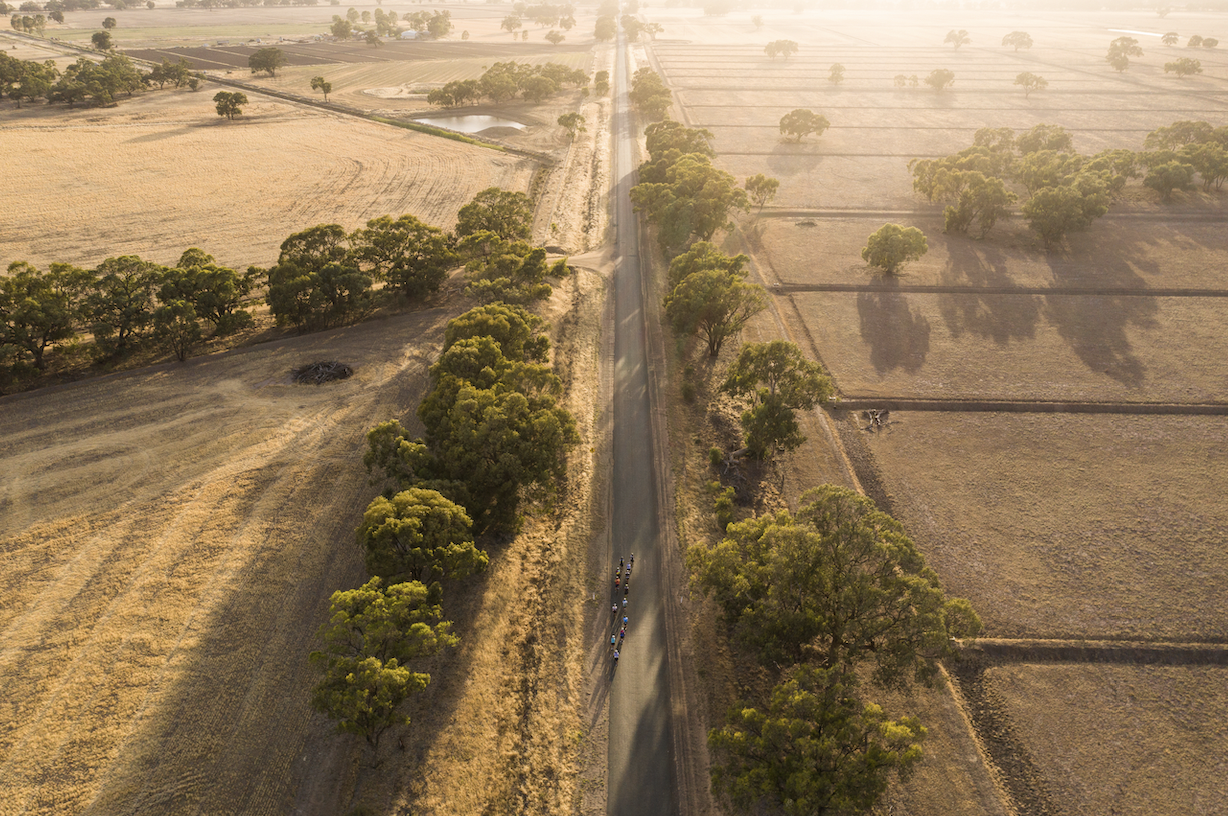 A great climate for agriculture
The Edward River area, in addition to its cropping strengths, is also a major pastoral area. Breeding sheep and cattle is a popular enterprise, giving the sector a diversity of farming activities outside of crops alone. As a service centre for the surrounding rural localities, Deniliquin thrives as a hub of agricultural activity and diversity.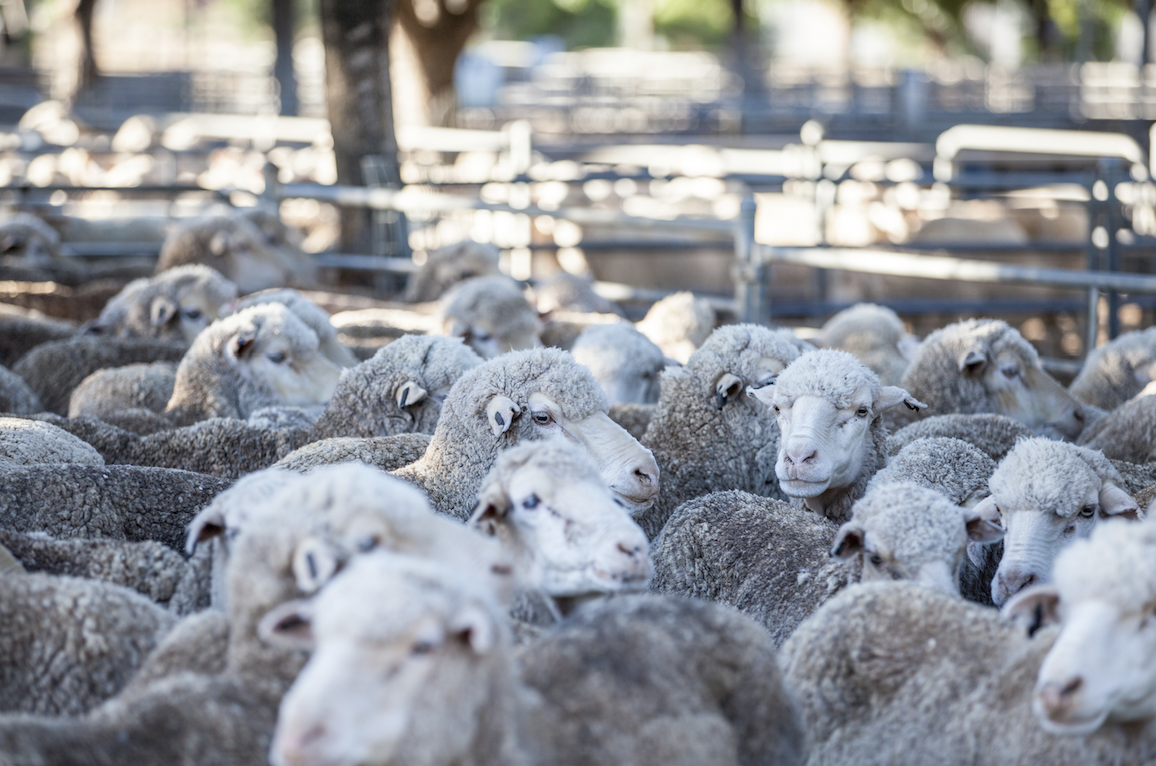 Sheep gathered together in a holding pen in Deniliquin
Local culture and activities
Being located on the banks of the Edward River has its perks; there are endless sights to see and events to attend in Deniliquin. Award-winning national parks like the Murray Valley Regional Park and renowned collections like the The Depot Deniliquin with its historic vehicle and memorabilia collection are just some key attractions in the region.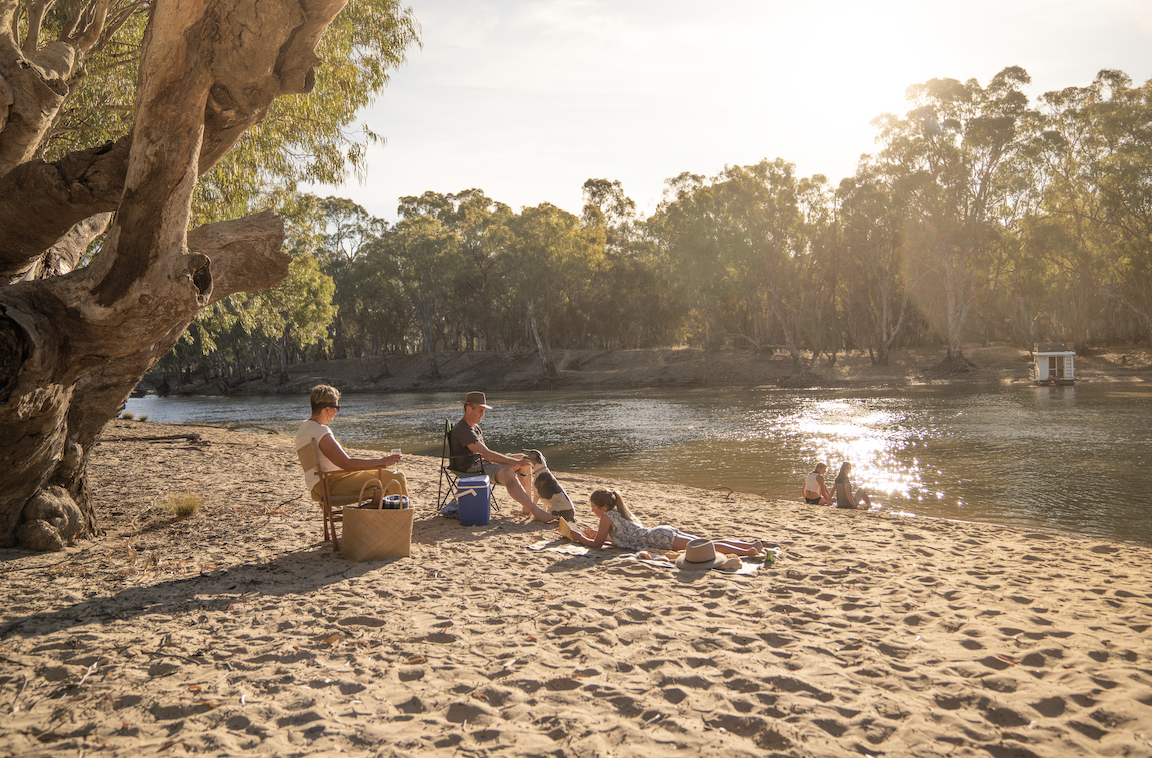 Relaxing by the river on a hot day
Living in such a historically and culturally rich area makes life sweeter. Residents and visitors alike can enjoy outdoor activities, from hiking and bike trails to fishing and sailing, as well as an array of sports, such as golf, netball, cricket, and more.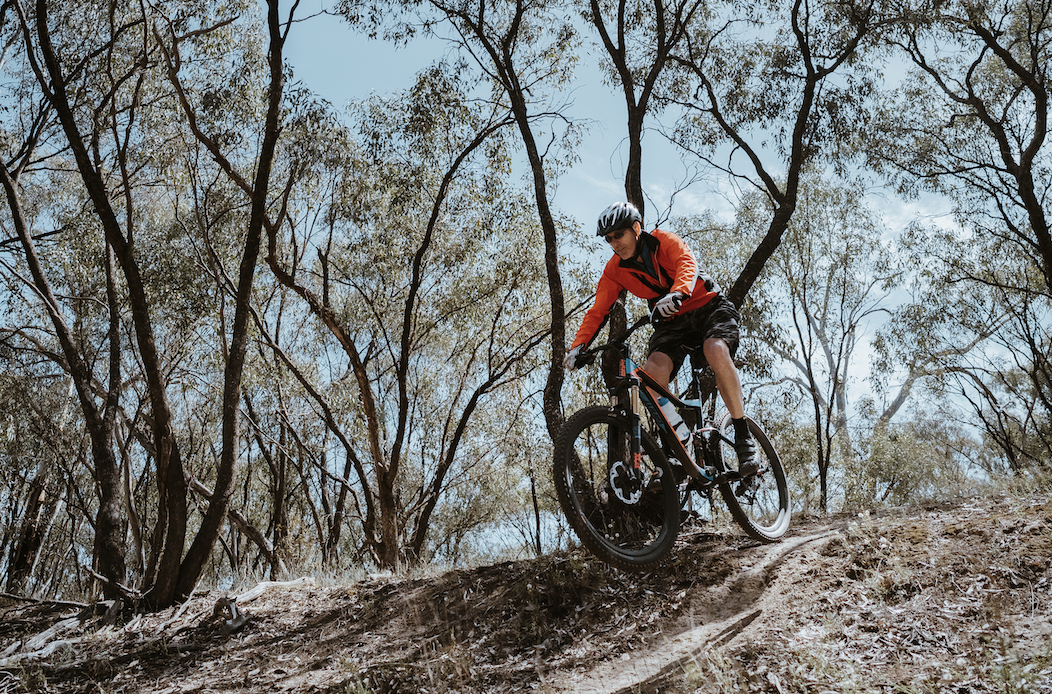 Biking in the Edward River region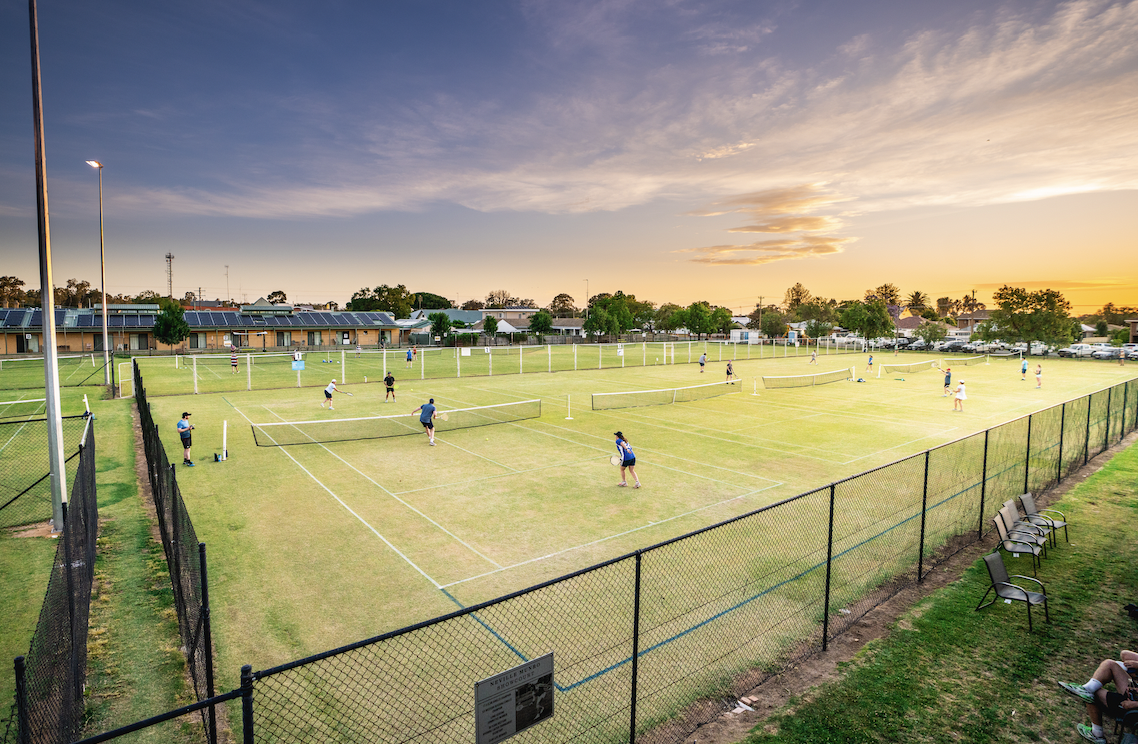 Busy tennis courts on a summer evening
Even better, those inclined towards indoor entertainment can look forward to plays, films, and exhibitions put on at the local Town Hall.
Some of the most anticipated events in Deniliquin are the Deni Ute Muster and the Play on the Plains Festival, which are some of Australia's best-known rural events. Other unmissable festivals include the Deni Fest, an Eastern art festival over the long weekend for everyone young and old, as well as the Deni Big Float, which raises money for the local Rescue Squad.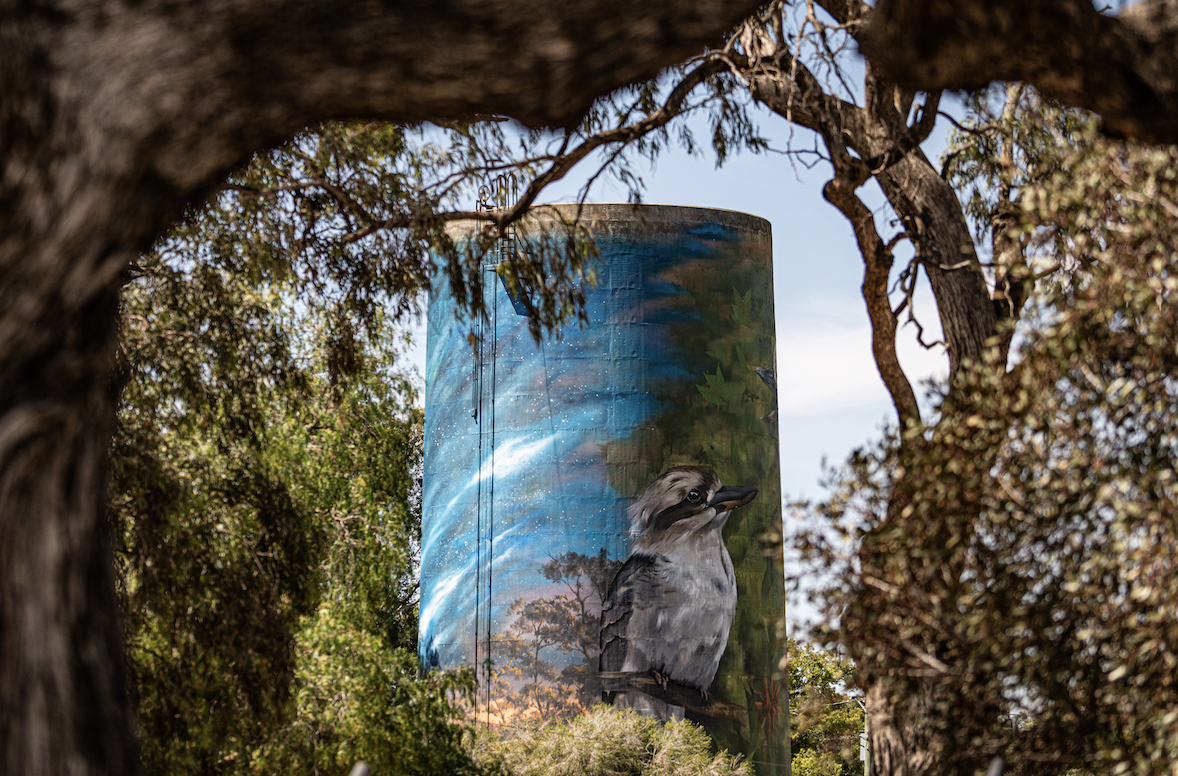 Deniliquin silo art
With monthly farmers' markets and status as the region's retail centre, settling in Deniliquin means you can really make the most of a healthy and connected lifestyle while enjoying the rewards of living in nature. The recent beautification and revitalisation programs have also made the town more accessible for locals and visitors.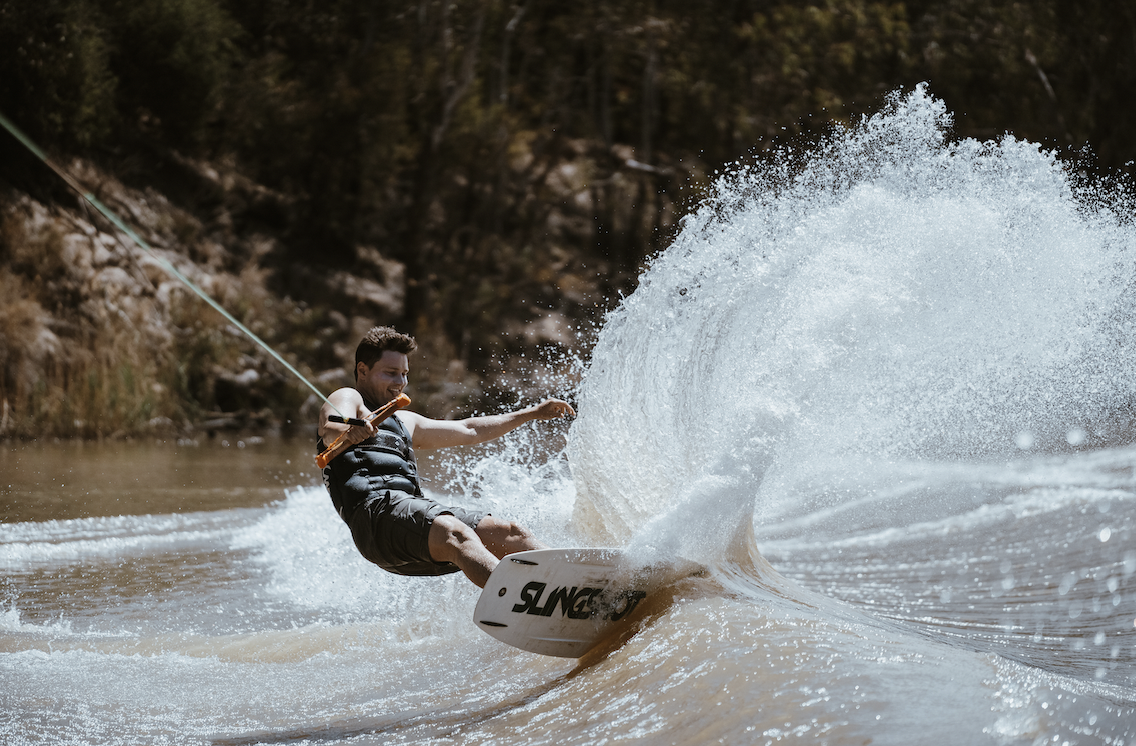 Water sports on the river
Local amenities
This oasis of green is well-equipped for couples and families too. The Edward River region offers access to affordable rural and urban housing as well as a number of employment and investment opportunities. The manufacturing industry centres around the agricultural sector, which guarantees sustained growth and attracts investment.
The region also provides excellent education facilities. Young families can choose from three childcare centres, two pre-schools, and five primary schools for their children.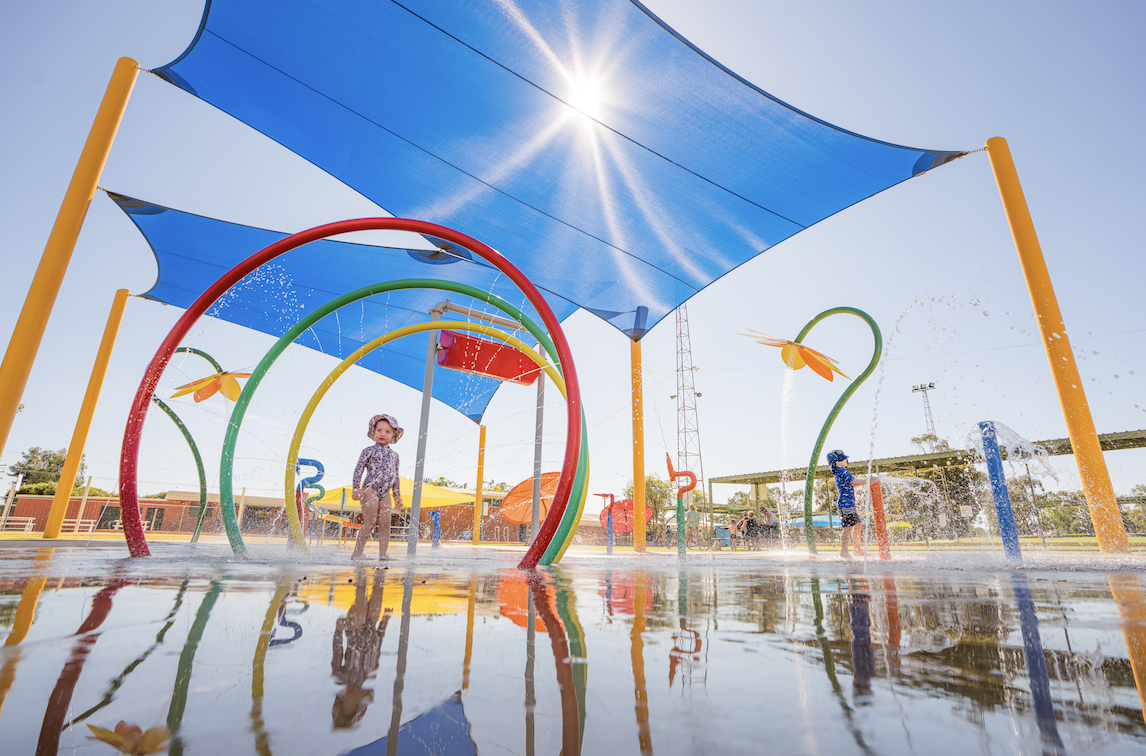 The Edward River region has plenty of resources for kids and families
The area also has a high school and a TAFE campus situated directly in Deniliquin, which is perfect for allowing youth to continue their education without having to travel great distances away from home.
Residents can also access numerous health services, most of which are free for everyone. A variety of NGOs, public clinics, and private practitioners are found in Edward River, mostly in the Murrumbidgee Local Health District. You can sleep safe and sound knowing that there are services for the physical and mental health of you and your family.
For further information
If you want to know more about living in the Edward River Shire, visit https://www.edwardriver.nsw.gov.au or contact the Shire Council at council@edwardriver.nsw.gov.au or by phone at 03 5898 3000.