Live, explore and play in Glenelg Shire Victoria
There is no shortage of open space in the Glenelg Shire Victoria, with 6,212 square kilometres of rolling green hills, rugged coastlines and clifftops, bending rivers and majestic national forests, so it's no surprise people are looking for acreage in this corner of south-west Victoria.
Coupled with the lush scenery, the region averages 857 mm of annual rainfall, which provides a stunning verdant coat of greenery across farmlands during the winter and spring seasons.
Farming in Glenelg Shire Victoria
These regular rainfalls and the region's rich volcanic soils have formed the building block of a thriving agricultural industry. In fact, agriculture is one of the largest employment sectors in the Glenelg Shire Victoria, comprising nearly 44% of all registered businesses and generating more than $287 million for the local economy (source: ABS 2015-16 Agricultural Census).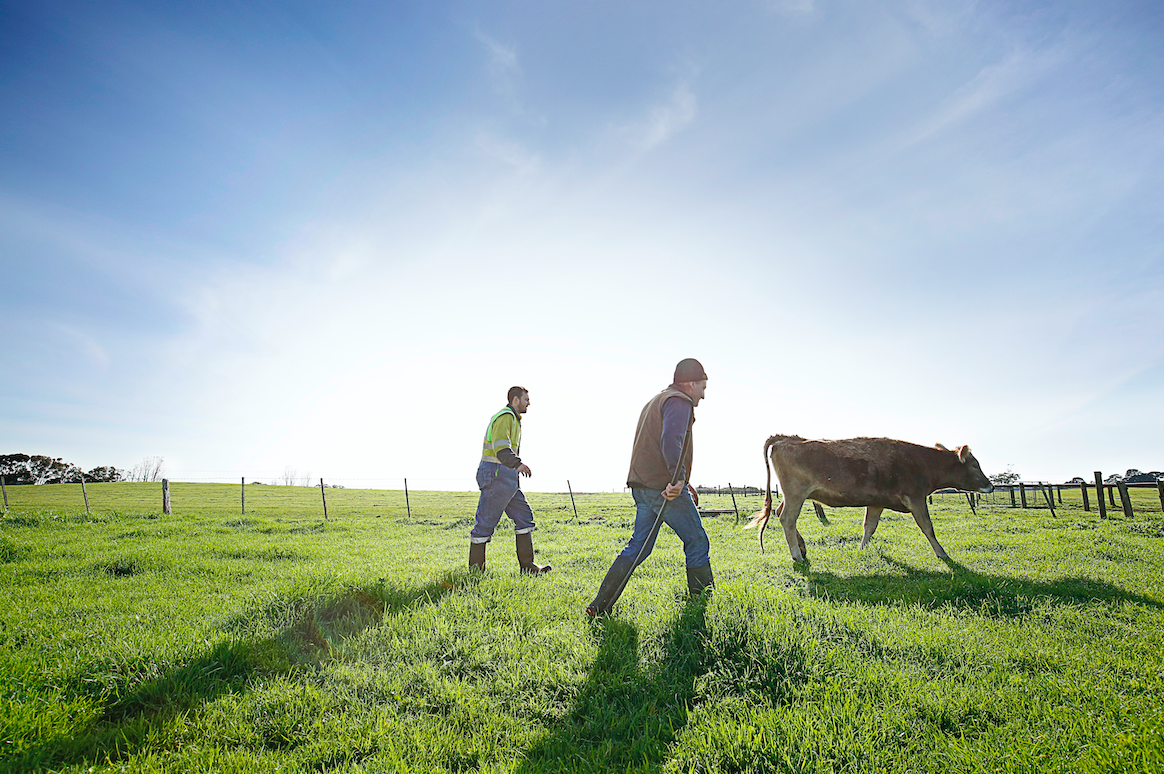 The rich, green farming lands of the Glenelg Shire Victoria
The other main industries in the region include forestry, fishing, health care and manufacturing, accounting for the Shire's $0.93 billion Gross Domestic Product (source: ABS).
Glenelg is ecologically diverse and boasts a variety of world-class nature-based attractions, enticing and enchanting tourists from across the world every year. In the southern pocket of the Shire sits the picturesque Bridgewater Bay, arguably one of Australia's most beautiful beaches with its stunning deep blue waters and coastal cliffs. This coastal hamlet offers no shortage of activities or spectacular sites, with the surreal landscapes of the petrified forest, mighty sea spray blasts at the blowholes and the Great South West Walk.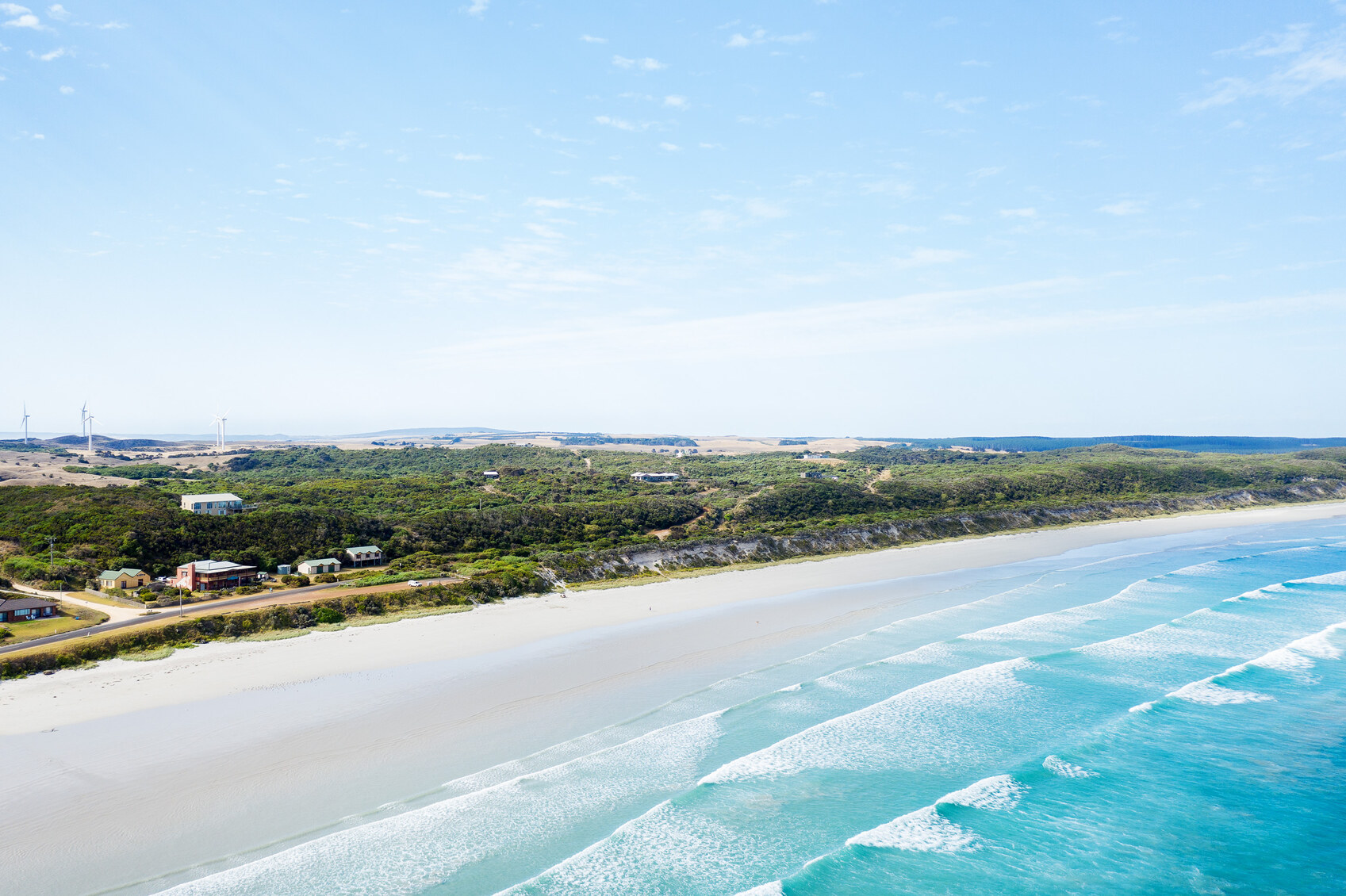 The breathtaking Cape Bridgewater
Activities in the Glenelg Shire Victoria
Heading close to the South Australia border sits Nelson, a tiny township whose population swells during summer. This tranquil location offers ocean, estuary, river and two National Parks for a variety of activities such as fishing, boating, canoeing and more.
Positioned centrally in the shire is the UNESCO listed Budj Bim National Heritage Landscape, where for thousands of years Gunditjmara people have engineered an extensive aquaculture system along local lava flows and wetlands. This breathtaking cultural landscape is accessible via guided tours with local rangers.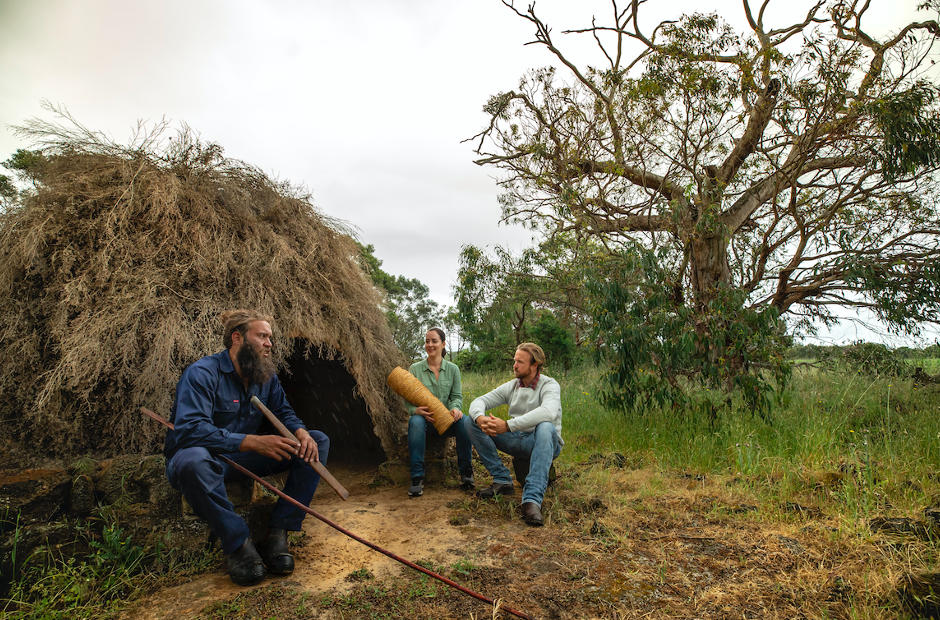 Glenelg Shire Victoria's UNESCO World Heritage listed Budj Bim cultural landscape, available via guided tours.
The northern corner of the Glenelg Shire Victoria is a world away from the rugged clifftops, providing plenty of historic charm. The major township of Casterton is idyllically nestled amongst the rolling hills and river red gums of the Glenelg River valley, tempting you to stay and explore the legendary history of ''Kelpie Country" with its galleries, cafés and boutiques.
Events on offer in the Glenelg Shire Victoria
In addition to the shire's rich natural assets is an impressive calendar of major events which continues to grow each year.
From the Casterton Kelpie Muster and Hooked on Portland, to Heywood's Wood, Wine & Roses Festival and Truck & Ute Show, events in Glenelg Shire Victoria attract many thousands of visitors each year, playing a vital role in the promotion of communities and all that the region has to offer.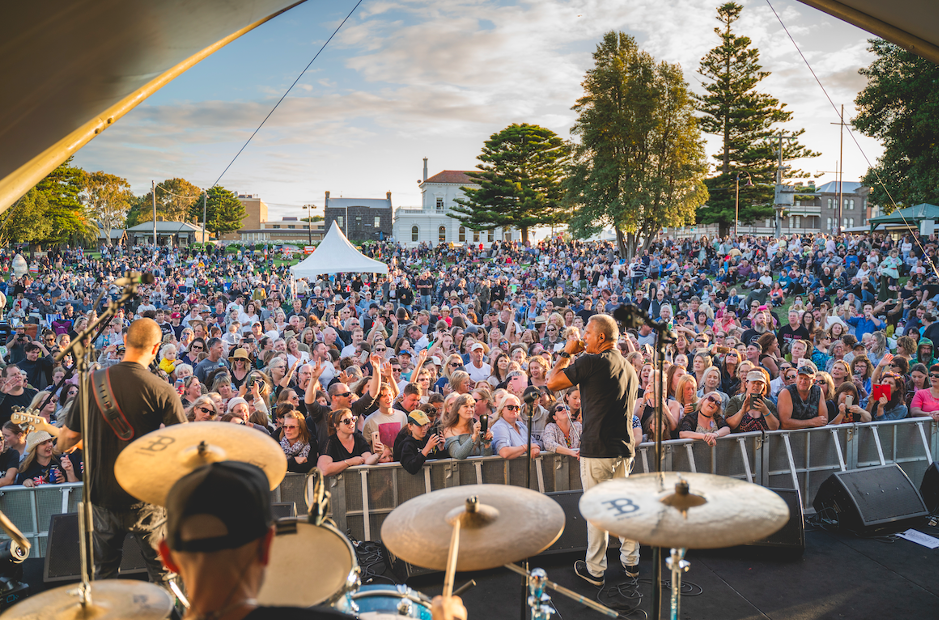 Jon Stevens performing at the Hooked on Portland festival in 2020.
These iconic events are accompanied by an exciting array of community celebrations, festivals, cultural gatherings and sporting events that are the heart of townships across the Glenelg Shire Victoria. Perhaps the greatest attraction of the Glenelg Shire is the strength of community spirit. The Shire boasts one of the highest rates of volunteerism in the State with nearly one third of residents engaging in voluntary work through an organisation or group (source: ABS), a testament to the community's strong pride and altruism.
Fast facts
Major townships: Portland, Casterton and Heywood
Population: 19,674
Local jobs: 8,860
Local businesses: 1,927
For further information:
If you want to know more about living in the Glenelg Shire Victoria, visit www.glenelg.vic.gov.au or contact the Shire Council at enquiry@glenelg.vic.gov.au or on 1300 453 635. You can check out some of our favourite farms in Glenelg Shire for sale below, too!
Author: Courtney Hoggan is a communications professional based in the Glenelg Shire. After a six-year stint in the city, the opportunities, freedom and endless natural beauty of the country life beckoned, and she moved back to her hometown in regional Victoria. She hasn't looked back since.
---