Moving to the regions
Early mornings watching the sunrise, quiet afternoons with the family, vast stretches of land untouched by houses – there's so much to enjoy about life outside the city, and the Australian government wants everyone to know it.
GoRegional welcomes the federal government's new national campaign Move to More, a multi-platform venture that encourages people to make the move from metropolitan to regional areas. As staunch advocates for country living, GoRegional is excited by the government's move. Helping people across Australia find their perfect home in the country is our business, and new resources can only be a good thing.
The demand for property by those seeking a tree or sea change has surged during the current pandemic. At GoRegional we are longtime advocates of the joys of country living and here to support the many city dwellers who are interested in making the move. GoRegional offers the right combination of independent editorial content and direct links to available properties to make exploring the benefits of different regions a breeze.

"The opportunities are limitless. The opportunities are there. The opportunities are right now awaiting those people, those punters, those opportunists, those believers who want to go to regional Australia." Michael McCormack MP
How GoRegional can help you
Drill down on your dream destination with our region spotlights and then search for properties to buy or rent. You can also look at the important data on your regions of choice with our coverage of more than 500 Local Government Areas, which includes information on local schools and jobs, demographic and economic data, and property sales data. Thanks to our recent partnership with Seek, GoRegional now also lists more than 70,000 regional Australian job opportunities every month.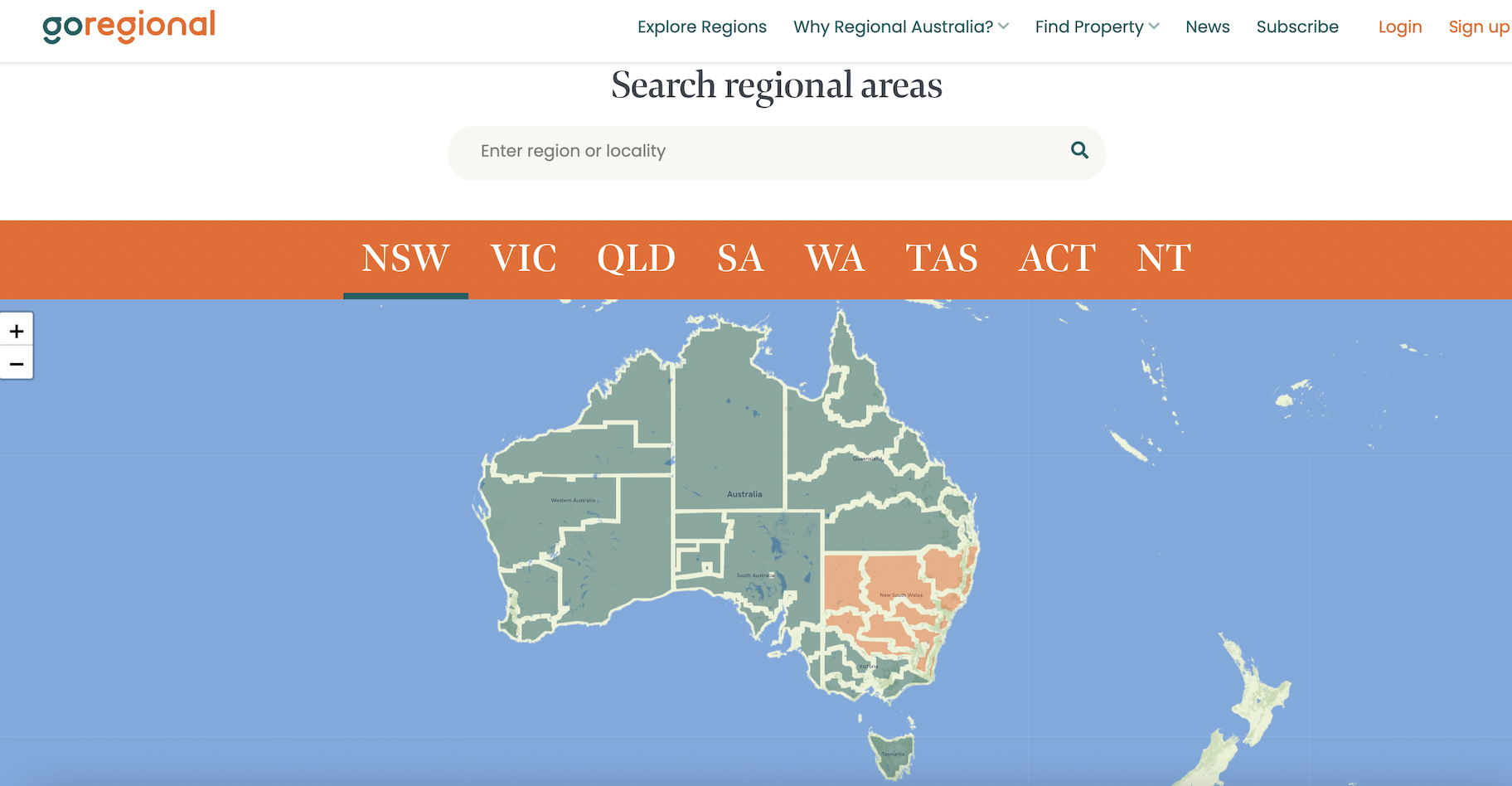 The Move to More campaign aims to promote its message through a digital portal and with TV commercials, print ads, billboards, and digital marketing. Advertisements will be displayed in major cities across the country, including Sydney, Brisbane, Melbourne, and Perth. Move to More was created by the Regional Australia Institute (RAI) and funded by the federal government with an investment of $5 million.
Take the Move to More quiz to help you decide what regional area is right for you.