See the very best of rural Australia in Mildura
Located in the Loddon Mallee region, Mildura Victoria is a vibrant area that stretches all the way from the Murray River to the outback. With something for everyone, the region offers landscapes that are both perfect for holiday visits and as somewhere more permanent to settle down.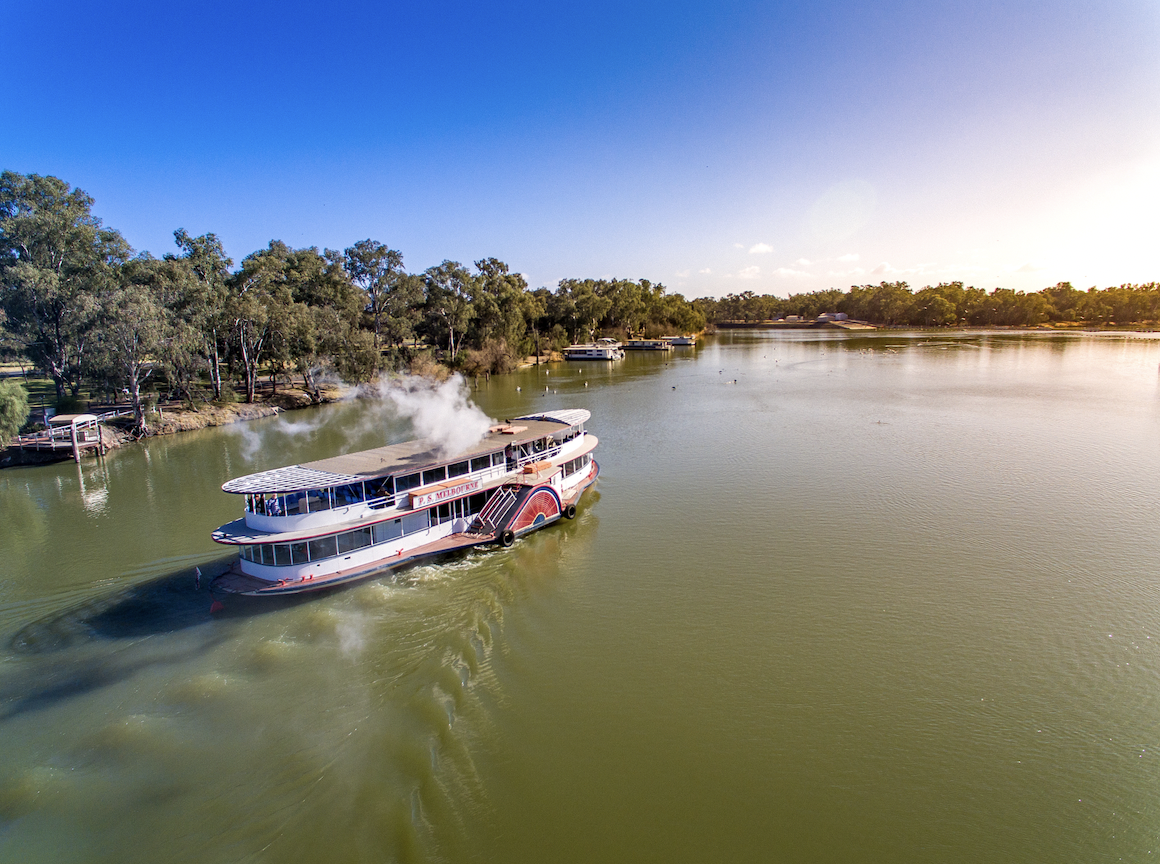 The Murray River, a key Australian tourist destination, is at the heart of the Mildura Victoria region. Supplied: Mildura Regional Development
Located at the intersection of the Calder, Sturt, and Silver City Highways, Mildura is at the crossroads between South Australia, New South Wales, and Victoria. Both highways connect Mildura to Adelaide and Melbourne, giving residents a direct connection to two of Australia's largest cities.
Home to well over 55,000 people, the region consists of both the city of Mildura and nearby rural towns. Choosing to live to in Mildura Victoria means enjoying the best of both worlds: with an urban centre so close, even rural life can be a bustling affair.
Agriculture in Mildura Victoria
Covering most of Victoria's Mallee region, Mildura Victoria has one of the driest climates in the state. Average annual rainfall sits at 240 mm, and temperatures are the hottest in the state. With 77 days of sunshine annually and mild winters, this place is perfect for basking in the warmth.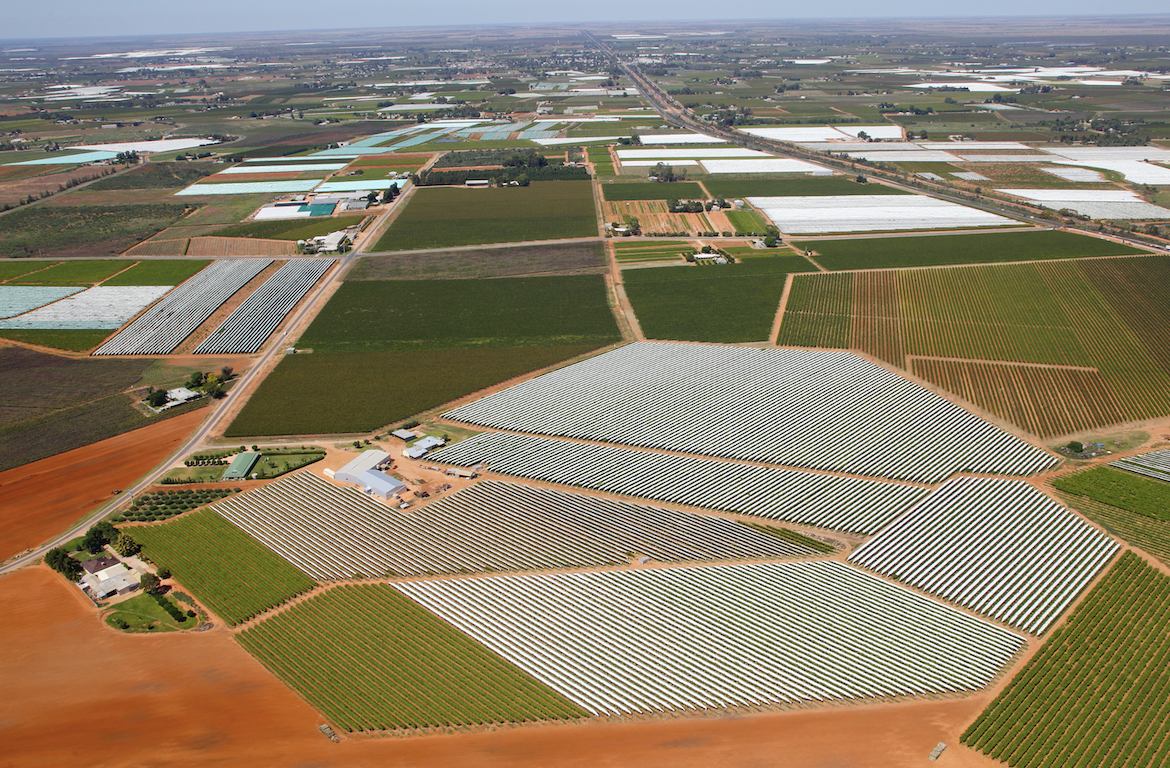 Agriculture in Mildura Victoria. Supplied: Mildura Regional Development
While some grains are grown in the southeast of the region, most of the crops grown in Mildura Victoria are fruit or nuts. Oranges and wine-grapes take the fore in terms of fresh produce, with carrots, olives, and asparagus being significant products as well.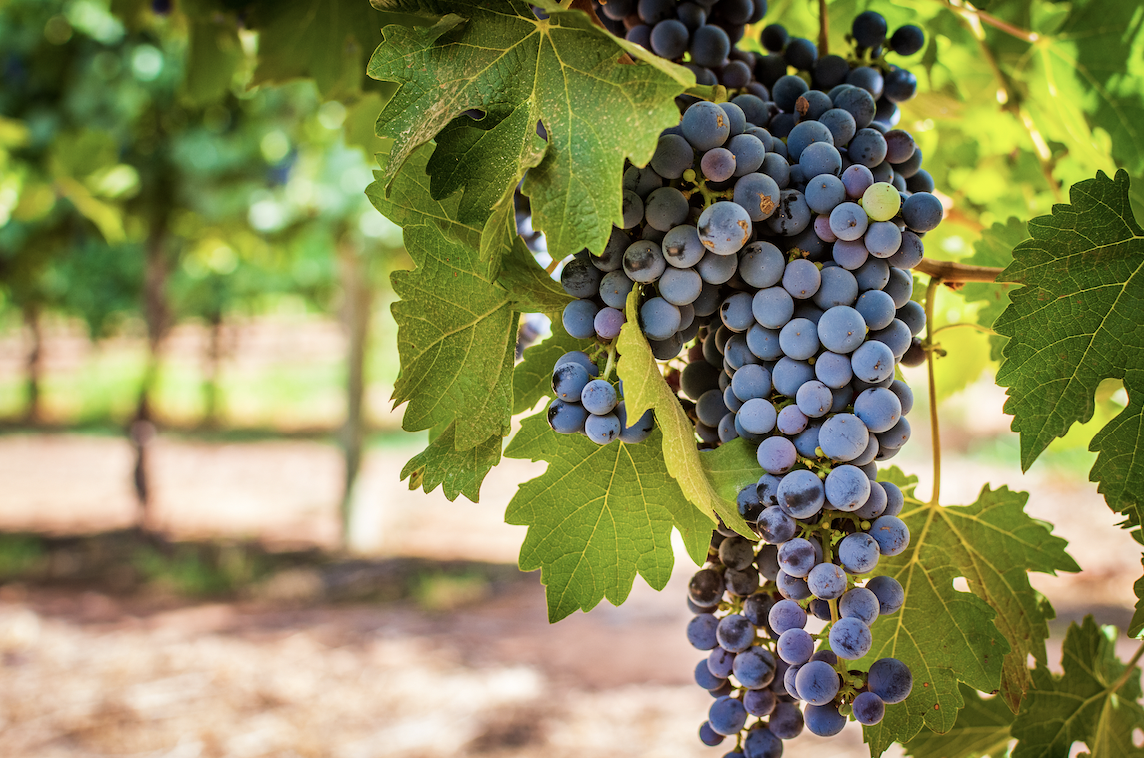 Fresh grapes in a Mildura vineyard. Supplied: Mildura Regional Development
The region is also known for nut production and processing; this large industry employs dozens of farmers, who grow almonds and pistachios.
Mildura Victoria's local culture and activities
No matter how many times you are exposed to the natural beauty of Mildura, it never ceases to be breath-taking. Mungo National Park, which is located in the region, is a World Heritage-listed Park and a must-visit destination. It is home to the picturesque Willandra Lakes and the remarkable archaeological finds of Mungo Lady and Mungo Man, some of the oldest human remains ever found in Australia, having been ritually buried approximately 42,000 years ago.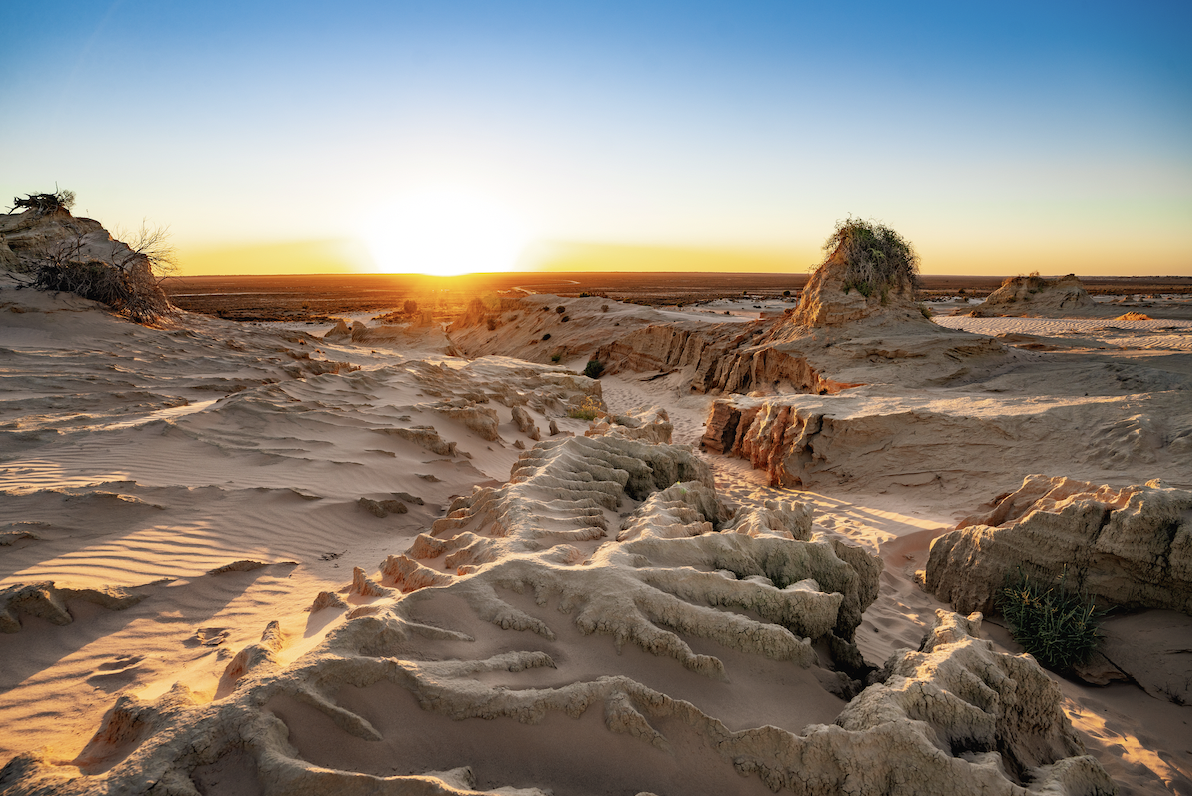 The stunning and ancient Mungo National Park in Mildura Victoria. Supplied: Mildura Regional Development
Another unmissable spot is the Murray Sunset National Park. With wide open landscapes, picturesque sunsets, and starry nights, the park is perfect for a day's hike or a weekend out camping. The remarkable spectable of the Pink Lakes attract visitors from all over the world to the park.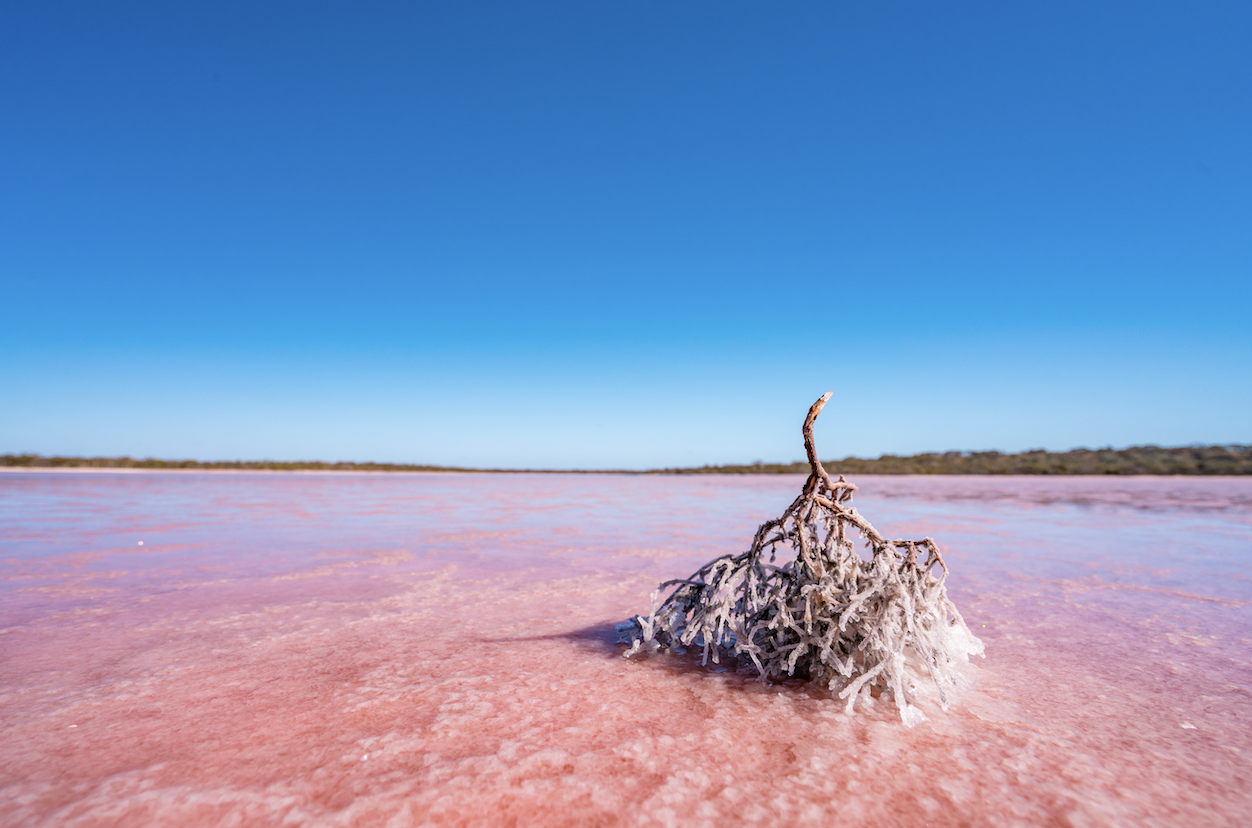 The Pink Lakes in the Murray Sunset National Park. Supplied: Mildura Regional Development
There's also plenty to do in such a culturally rich region. The Mildura Arts Centre is always offering an exciting selection of exhibits, theatre performances, and workshops for visitors and locals alike.
If you're hungry, you can check out Feast Street, a road lined with the most iconic restaurants in Mildura Victoria. The street also frequently plays host to events, shows, concerts, and markets, turning the space into a hub of activity almost every weekend.
Local amenities
While Mildura Victoria is a regional area, it is certainly not remote. The area plays host to a dozen warm, friendly, close-knit and well-serviced rural communities that provide everything you need for a comfortable life without the chaos of the city.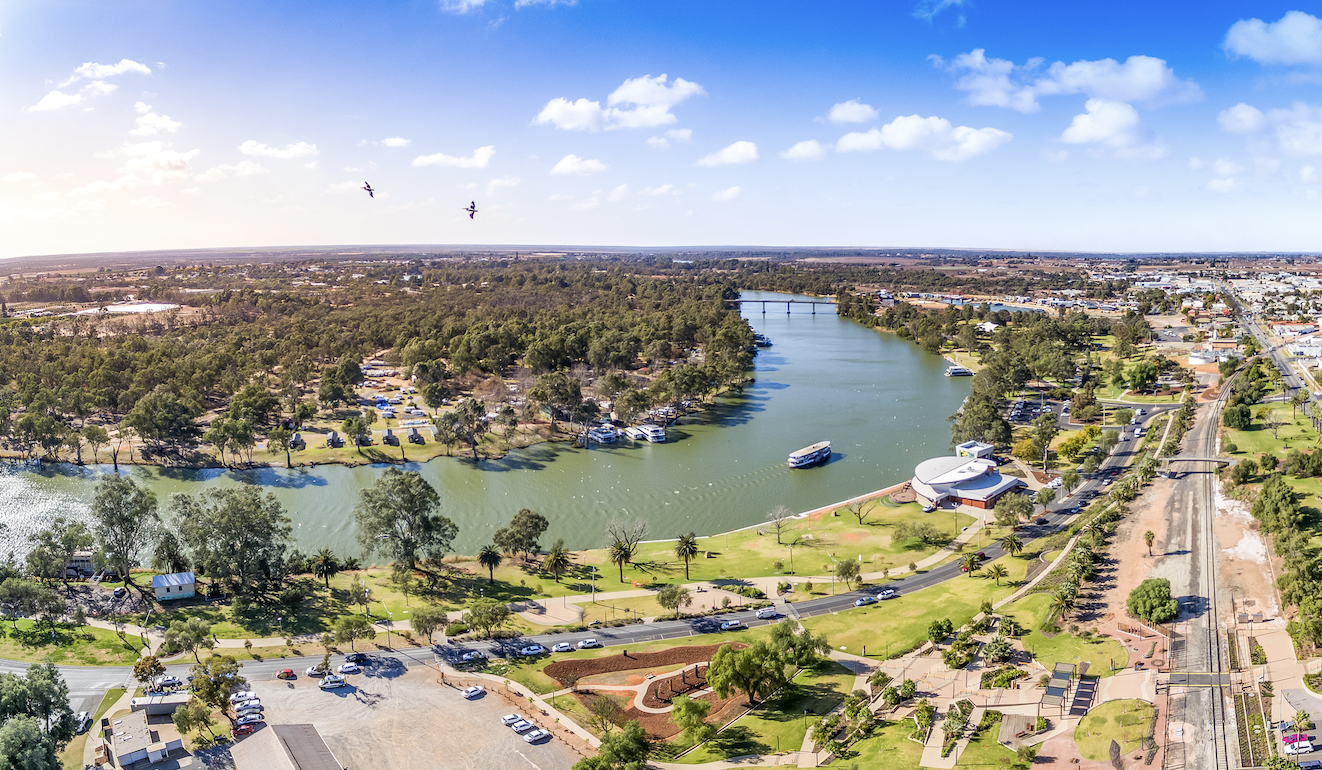 The bustling Mildura Victoria riverfront. Supplied: Mildura Regional Development
With three major hospitals and extensive specialist health services, there are a wide range of medical and allied health services to maintain the wellbeing of Mildura residents of all ages.
The Mildura Victoria region also offers a wide array of high quality and varied education. All sorts of playgroups, kindergartens, and childcare services are available for young families to choose from, which can be publicly- or privately-operated. Educational facilities stretch from primary to tertiary level: the region has more than 20 primary schools, 13 secondary schools, and 3 further education destinations. Parents can rest easy knowing their child will receive a quality education without having to go far from home.
For further information
If you want to know more about living in Mildura Victoria, visit https://www.visitmildura.com.au/ or contact the Shire Council by phone at 1800 039 043.