Discover the Bland Shire New South Wales
Don't be fooled, folks! While this shire may be called Bland, it's anything but. Located in the Riverina region of the state, Bland Shire New South Wales is home to almost 6,000 people, and is bustling with all sorts of activity.
Bland Shire lies at the intersection of the Mid-Western and the Newell Highway, with the Hume Highway and Goldfields Way running through its southern towns. This means that it remains connected to all of Australia's major cities — Canberra is particularly close, located just a three-hour drive away.
The area has historically been dominated by the industries of agriculture and gold production, both of which continue to be locally important today. The legacy of Bland Shire New South Wales' productivity is carried on by the hard-working people that populate it today.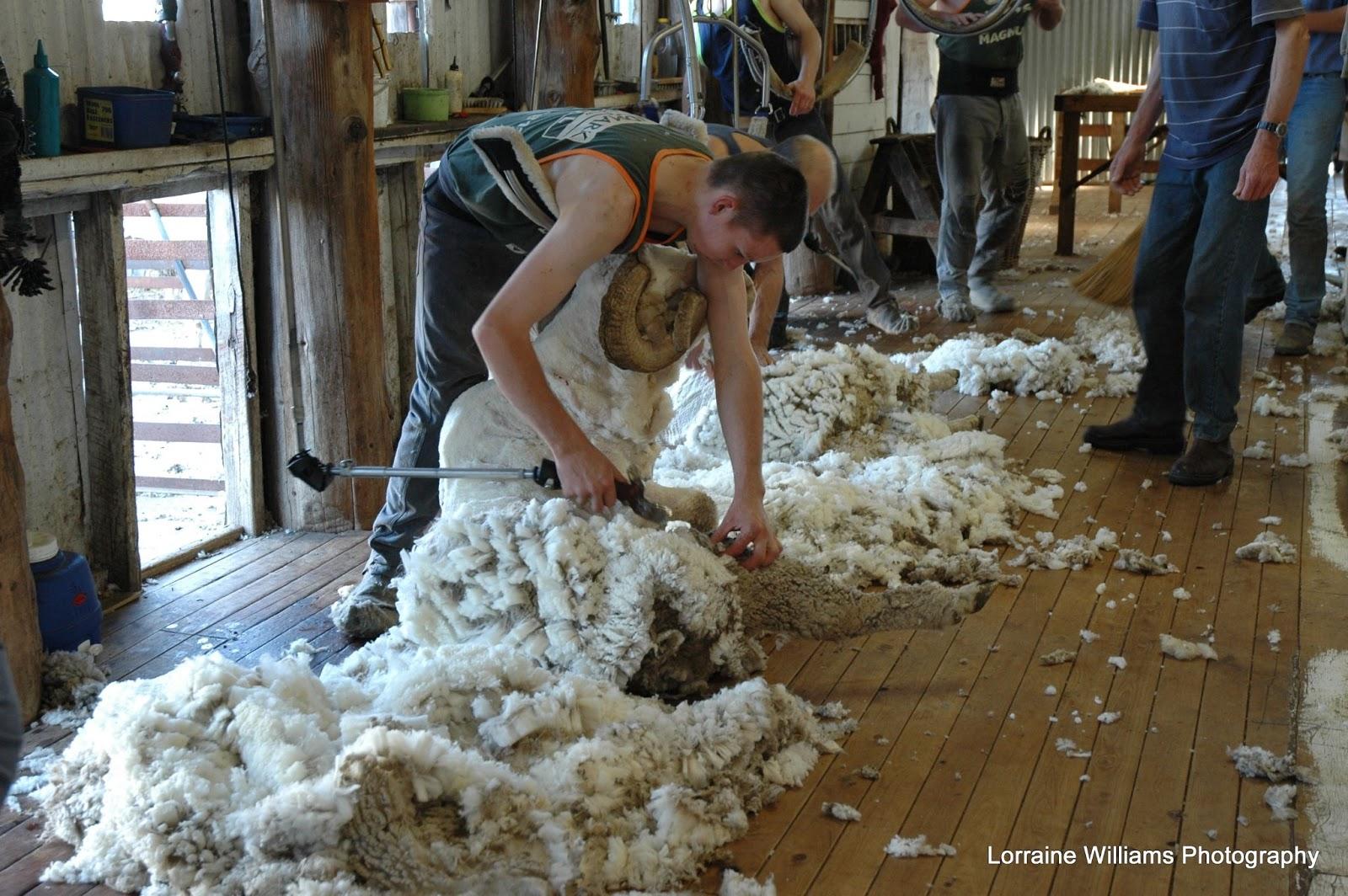 Shearing sheep in Bland Shire New South Wales
Agriculture in Bland Shire New South Wales
With a warm climate and an annual average rainfall of 480 mm, Bland Shire has the perfect conditions for growing all sorts of crops.
The Shire is one of New South Wales largest cereal-growing areas. Many farmers in the area are grain farmers, cultivating mainly wheat, barley, oats, cereal rye, chickpeas, lupins, canola, and sorghum. However, eucalyptus oil production began in 1907 in West Wyalong and the region has become a major exporter of the product in Australia since then.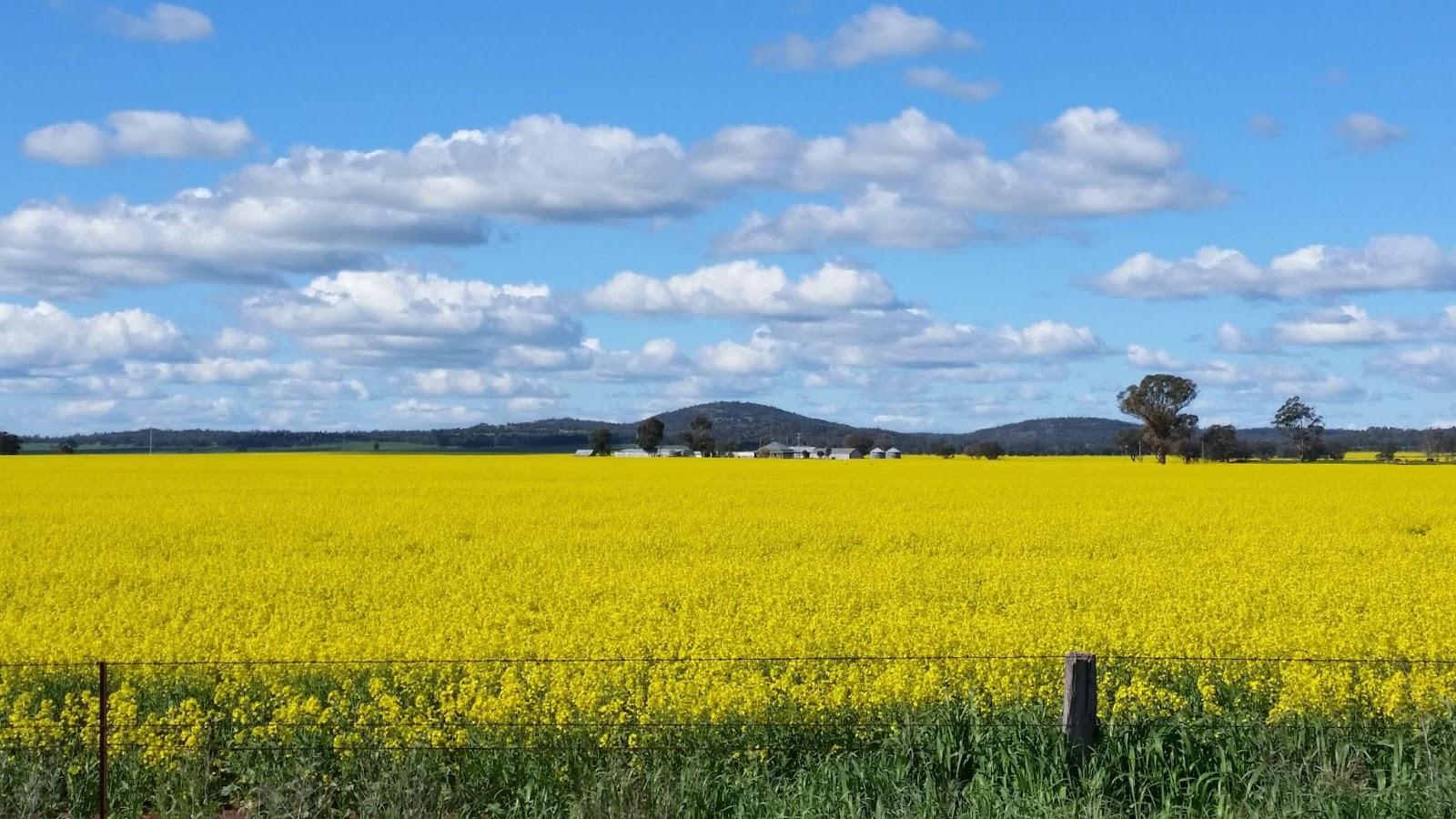 Canola fields in West Wyalong, a town in Bland Shire New South Wales
There is plenty of room for cattle farmers too: according the 2016 census, 9.1% of the region is employed in sheep, beef, and grain farming. This means there is a variety of choice for farmers looking to move to the area.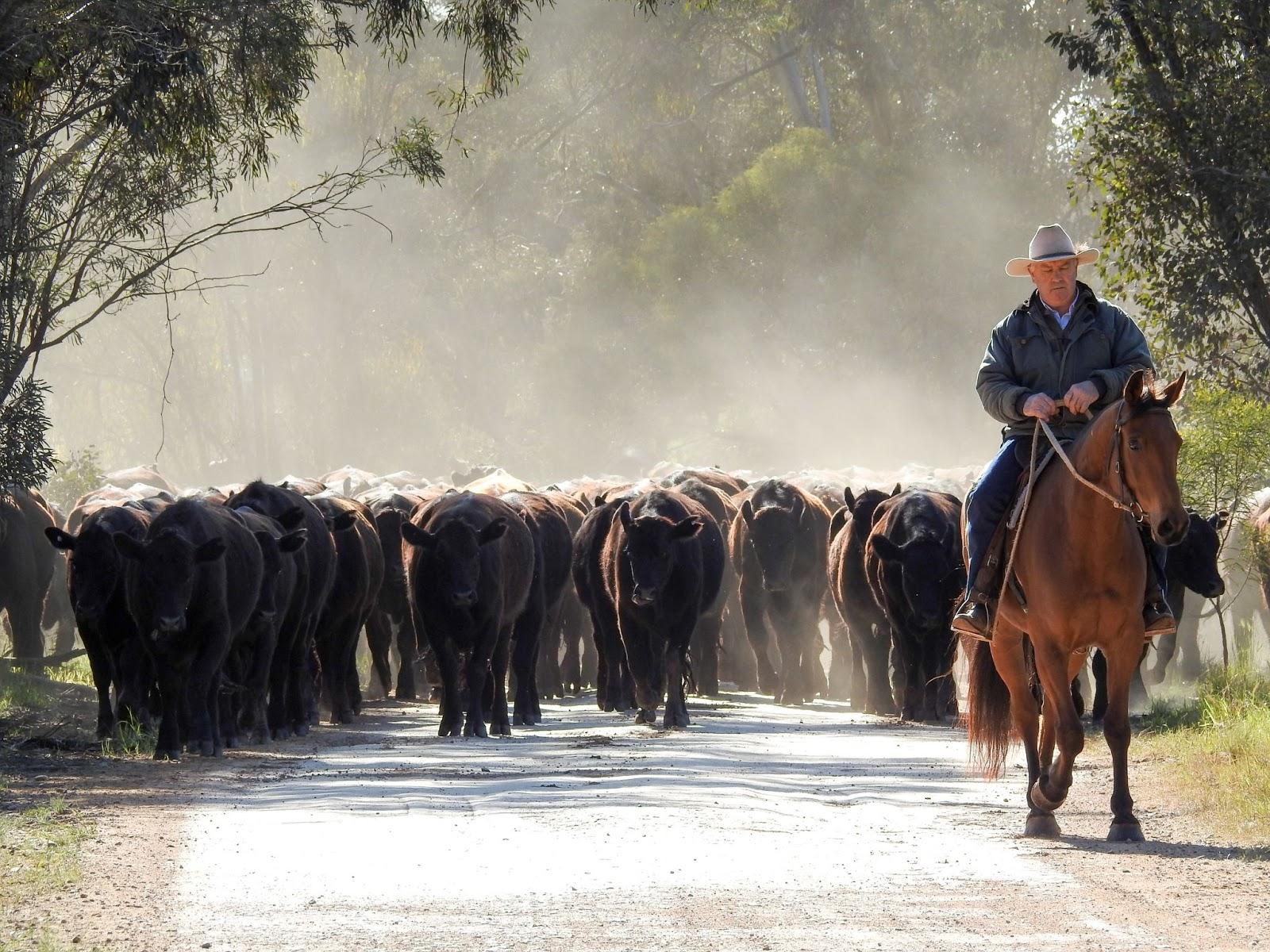 Cattle droving in West Wyalong
Mining in Bland Shire
Gold mining has been at the heart of Bland Shire New South Wales since the 1893, when gold was first discovered in Wyalong by Joseph Neeld. Today, the metal ore industry is the third-largest employment sector in Bland, making up 7.4% of the Shire's workforce.
Barrick Cowal Gold Mine has been producing gold since 2006, and has grown to become one of the largest employers in the shire. In 2014, the mine produced 268,000 ounces of gold. As of 2015, the Barrick Cowal Gold Mine was acquired by Evolution Mining.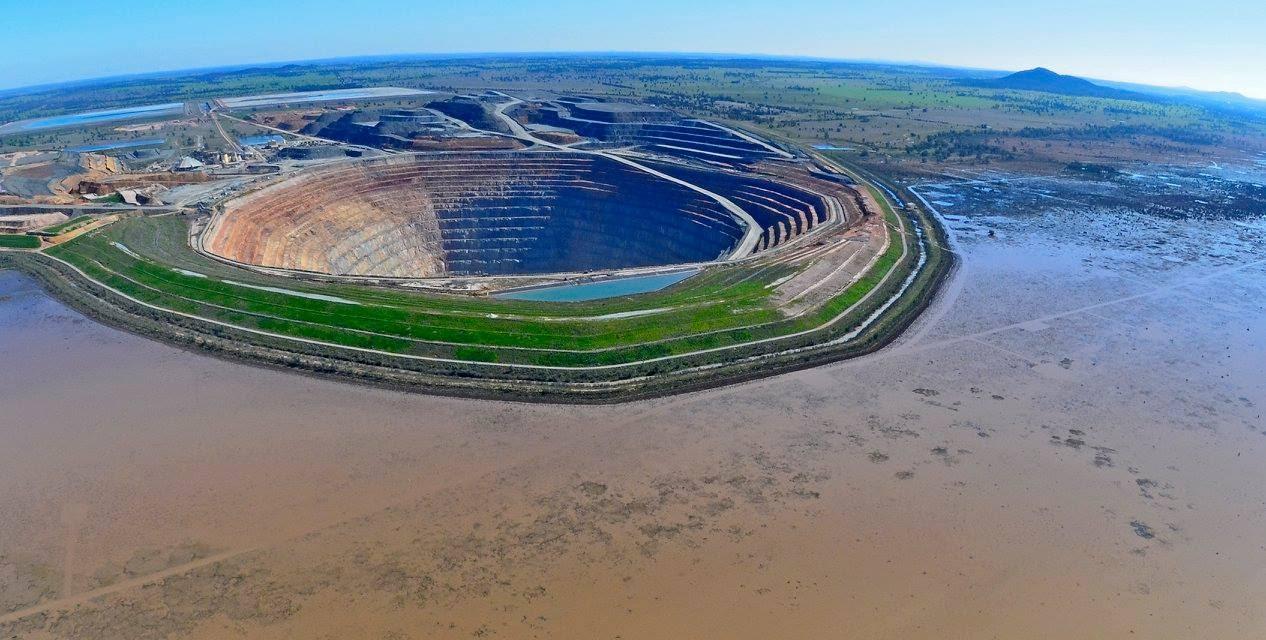 Evolution Gold Mine in the Bland Shire New South Wales
Bland Shire New South Wales' local culture and activities
Bland Shire NSW has a rich historical background, which is reflected in the landscape of the region today.
The locality of Wyalong has beautiful historic features, with the Historic Court House and Council Chambers attracting many to the town. Neighbouring Naradhan also has a fully restored historic woolshed from 1888, which is one of the largest in the region. Weethalle is home to an antique museum on the former premises of the Commercial Banking Company, which holds items of local history.
Other prominent attractions in Bland Shire New South Wales are the famous Barmedman mineral pool, the largest mineral pool in the world situated in a reserve with a camping site, barbecue, and changing facilities, and the Mirrool Silo Kick, a hotly-contested local footy competition. The Weethalle Country Music Muster and Christmas Street Parade are two other Bland events that never fail to draw a crowd.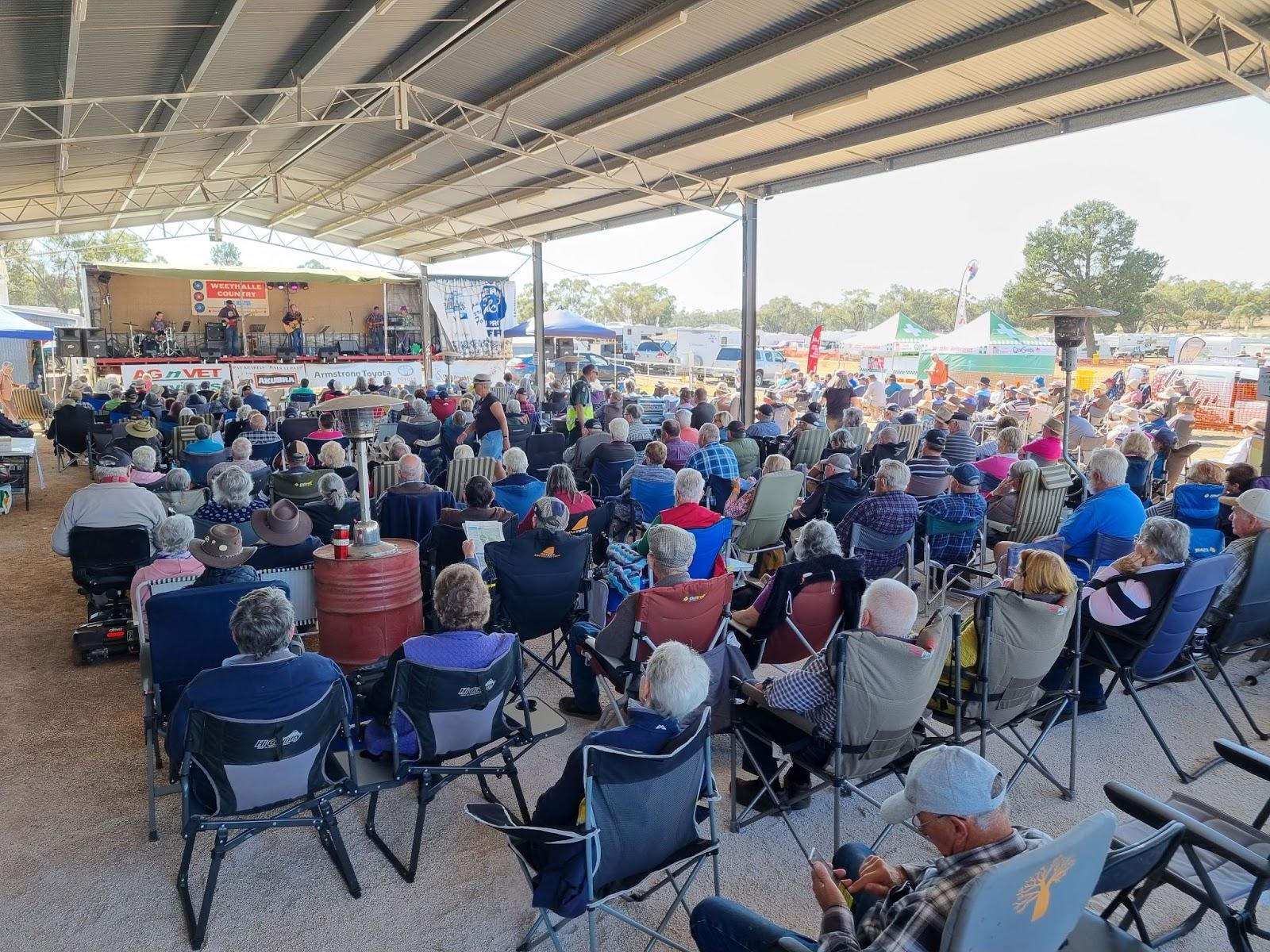 Spectators take in the sights and sounds of the Weethalle Country Music Muster
Rural communities all around the area are vibrant spots of activities, with play areas for children, swimming pools, bowling clubs, and more. Bland Shire may be rural, but it's never quiet!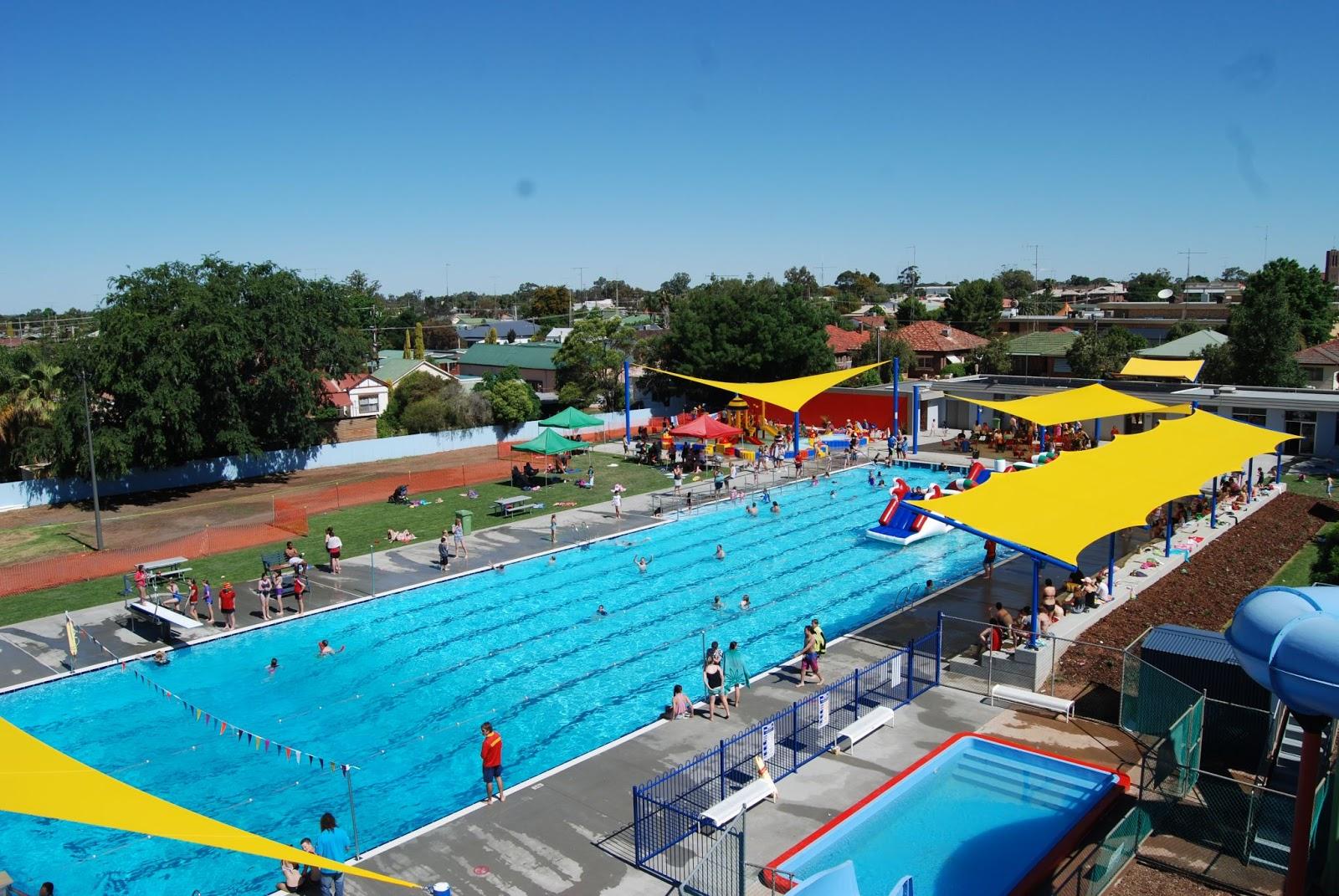 Cooling down on a hot summer day in Bland Shire New South Wales
Local amenities
Living in Bland Shire means enjoying the region's excellent medical infrastructure. With two hospitals, the West Wyalong District Hospital and the Wagga Wagga Base Hospital, as well as a number of medical centres, you can rest easy knowing that you and your family will be well cared for.
For young families, there is also an extensive array of choice for where to send your children to for a quality education. There are two preschools in Bland Shire New South Wales, as well as eight primary schools, two high schools, and two tertiary education institutions.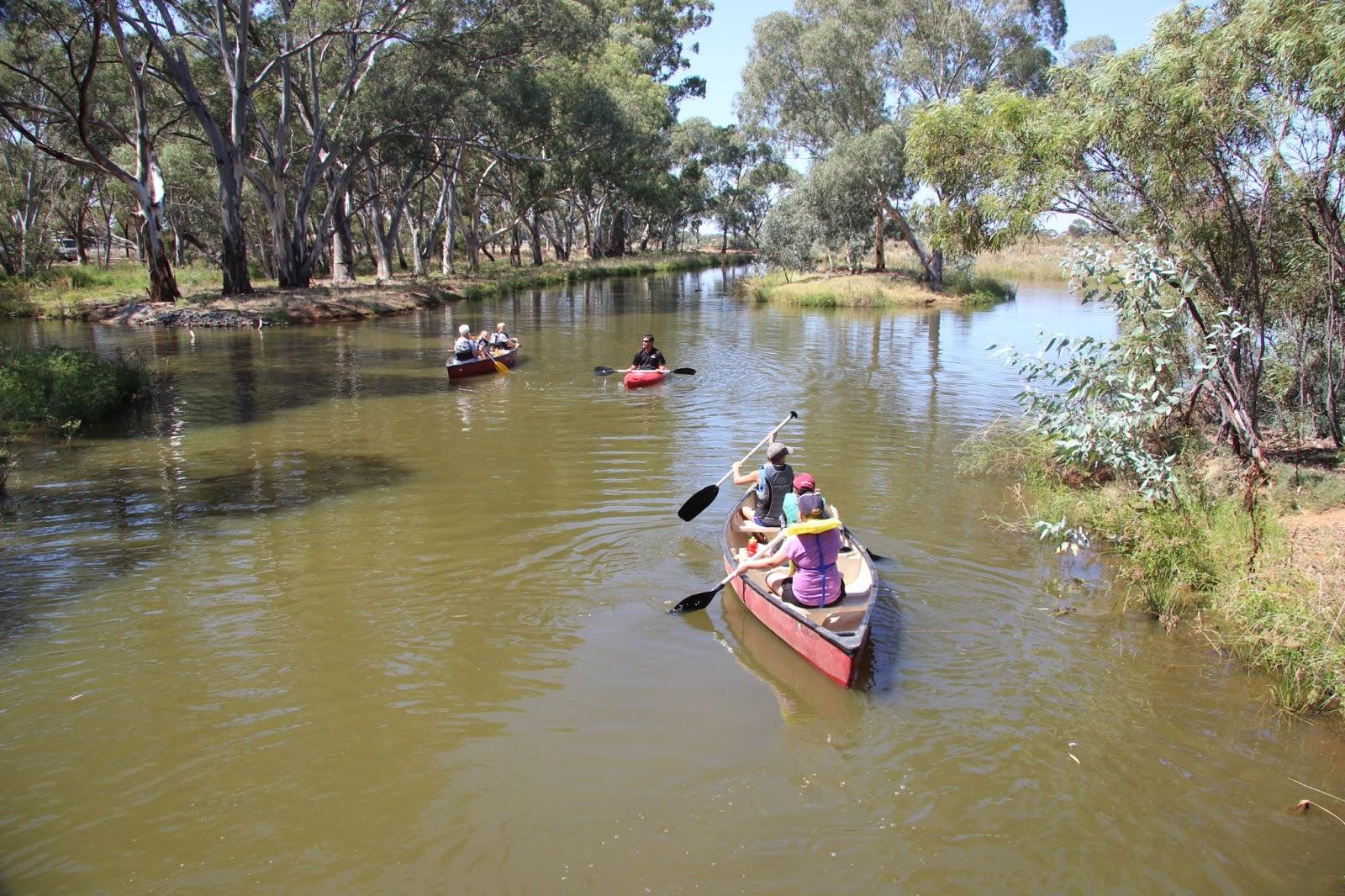 Families can explore the natural beauty of Bland Shire on the weekends
In addition to the major highways that connect Bland Shire to other urban centres, there are also four airports in Bland that connect its residents to all over Australia. With a regional coach service as well, there's nowhere you can't get to from Bland.
For further information
If you want to know more about living in Bland Shire New South Wales, visit https://www.blandshire.nsw.gov.au/ or contact the Council at council@blandshire.nsw.gov.au or by phone at 6972 2266.