Queensland's Wide Bay Burnett Region
Before you decide to buy rural real estate in Queensland, it's important to understand the market and its trends. Over the past decade one of the strongest growth regions in Queensland rural real estate has been the Wide Bay Burnett region in the state's south-east. GoRegional takes a closer look at this region and highlights some of its rural properties for sale.
This region of Queensland, which runs from Mt. Tambourine in the south to Sandy Cape Lighthouse in the north, has an average annual rainfall of between 600 and 1500 millimetres annually. It is a very sought-after area. The median price per hectare in the region grew by 14.5% in 2019, according to Rural Bank's 2020 Australian Farmland Values report, which was released in May 2020.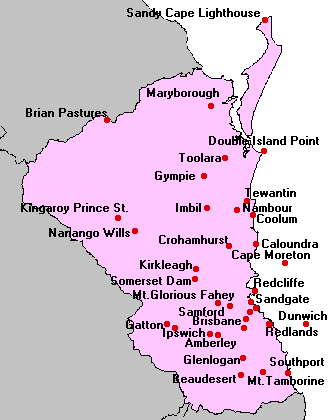 Agricultural land in the Wide Bay region occupies 33,000 square kilometres, or 68 per cent of the region. The Wide Bay region supports a diverse agricultural sector. The most important commodities in the region based on the gross value of agricultural production were cattle and calves ($374 million), followed by sugarcane ($196 million) and mandarins ($141 million). Other produce such as macadamias and avocados are also extensively grown.
Below, we have curated some of our favourite rural properties for sale in Queensland's Wide Bay Burnett region.
---