Get back to nature in Coomalie Shire Northern Territory
Just 75 kilometres south of the Darwin CBD lies the historic Coomalie Shire, a charming locale home to just under 1,500 people. Small but mighty, the Shire is bound to capture the hearts of all who visit.
Located along the Stuart Highway, Coomalie Shire is part of the top end of the Northern Territory. Historically, it served as a critical strategic area during the Second World War, as the areas surrounding Adelaide River served as an essential rest stop and food supply for many airfields.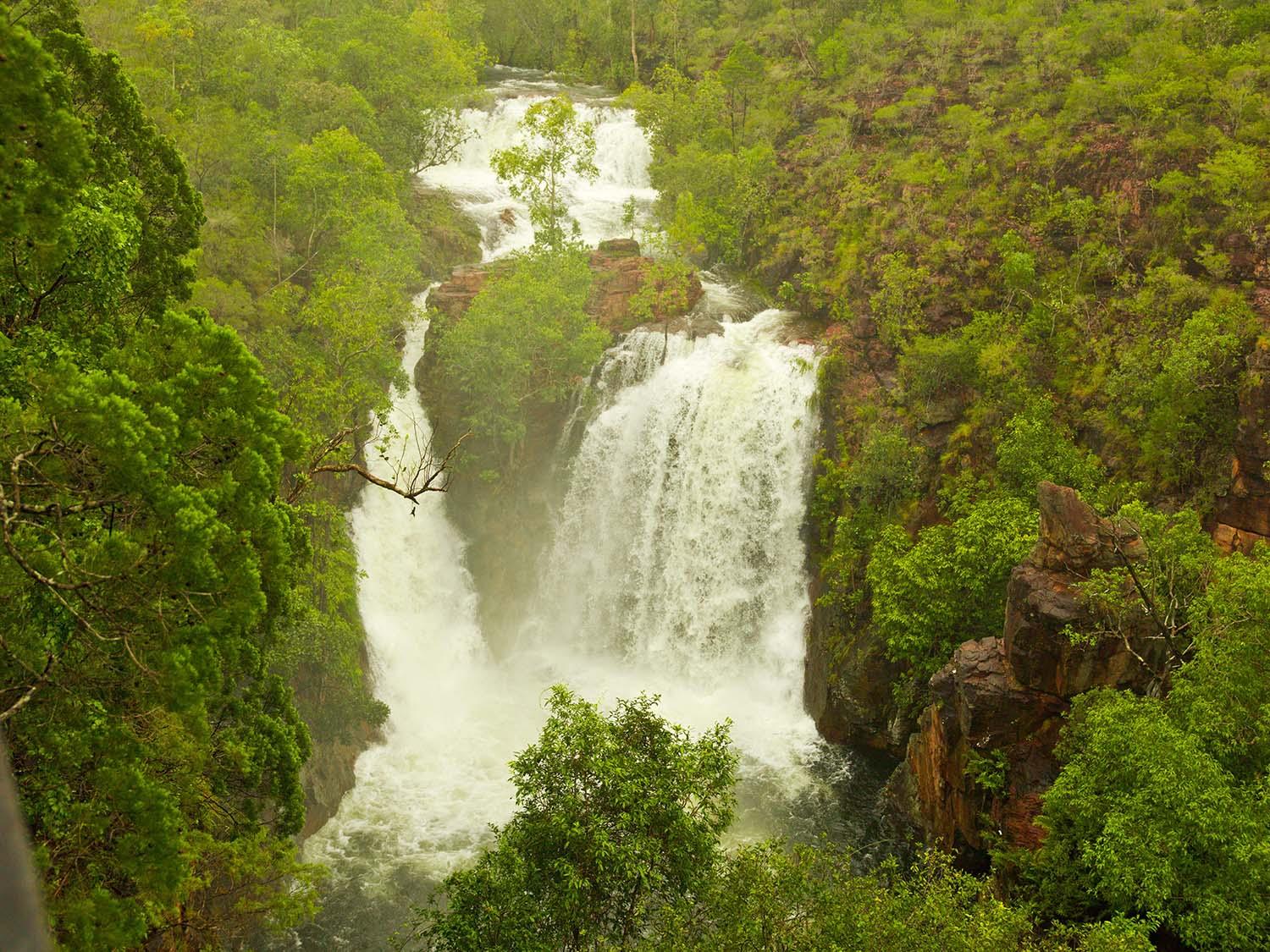 Florence Falls, a tourist favourite in Coomalie Shire Northern Territory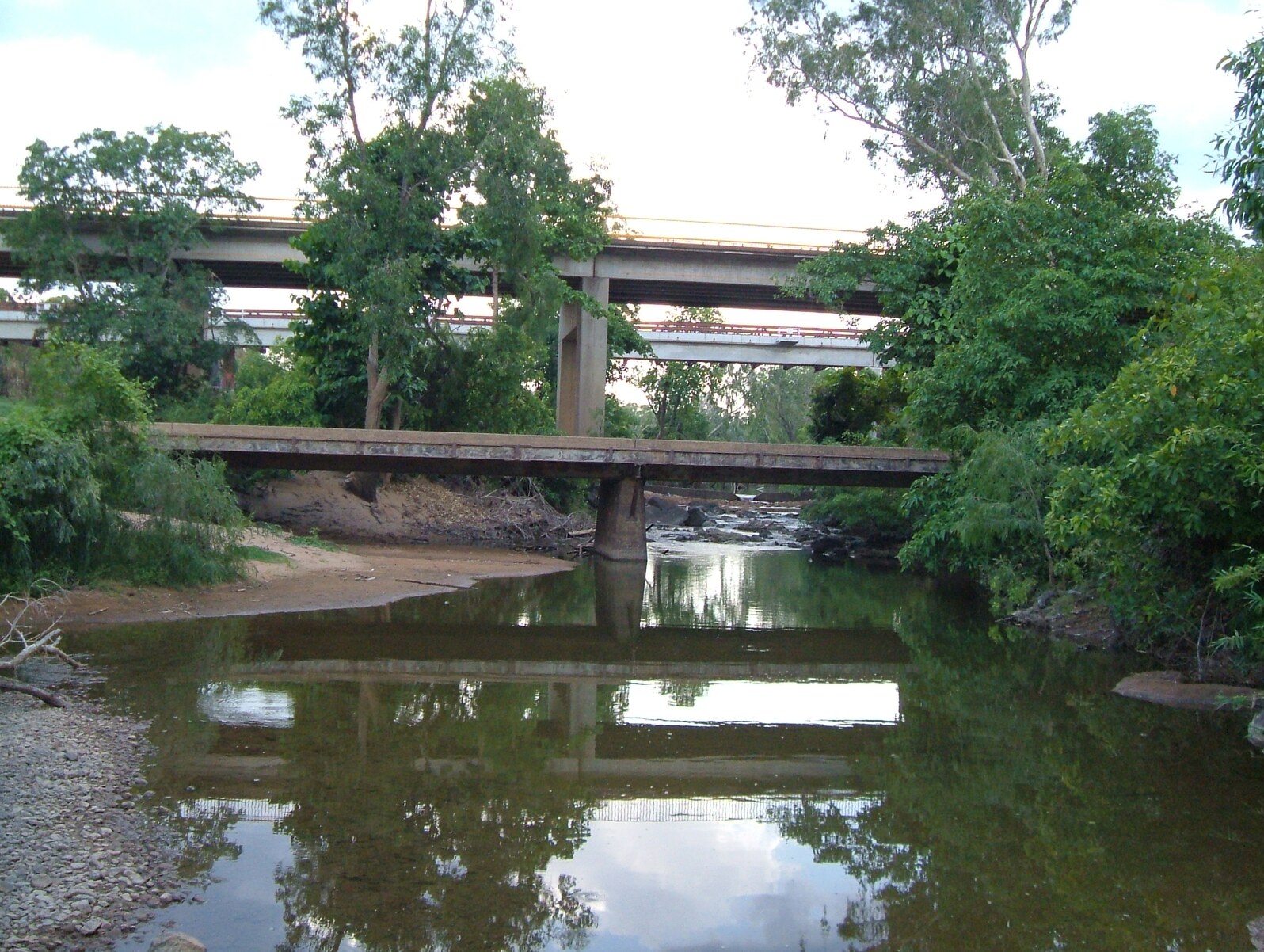 Bridges over the Adelaide River
That legacy continues today, as Coomalie Shire Northern Territory remains an important service centre for the rural population that surrounds it, and a much-needed rest stop for those travelling along the Stuart Highway.
Agriculture in Coomalie Shire
Agriculture has been central to Coomalie Shire's success since the late 19th century, though the real boom came with the orchard and gardens in Rum Jungle a couple of decades later. Rice, maize, and sorghum are the central pillars of the area's crop production right now.
With its high humidity and rainfall, Coomalie's tropical climate allows for the cultivation of bananas, rambutans, squash, mangoes, tomatoes, capsicum, Chinese cabbage, avocados, and many more. Most of these fruits are grown around Batchelor, where the water potential is high – the area enjoys an annual rainfall of 1,564 mm – and the soil is extremely fertile.
In the north, the climate is good enough for two rice growing seasons, while most of southern Coomalie Shire Northern Territory is home to livestock farms. Cattle farming is supported by mixed farming and other horticulture, meaning that the region offers a diversity of practice and incomes for every farmer.
Mining in Coomalie Shire Northern Territory
Like the rest of the Northern Territory, Coomalie Shire excels in mineral extraction. Mining plays a significant role in the local economy, and the Rum Jungle area has not only been a source of uranium in the past, but has also yielded high outputs of gold, silver, copper and lead, dominating the industry in the 1960s.
With support from federal initiatives that have been working to rehabilitate the mine since the 1980s, and a high mineral potential, the area is home to several successful mining enterprises. The industry is a key source of economic growth and is bound to push the Shire forward in years to come.
Coomalie Shire Northern Territory's local culture and activities
Coomalie Shire isn't only rich agriculturally and economically – the region is of cultural and historical value, too. Though the Shire tends towards more rural development, the towns of Batchelor and Adelaide River are key tourist destinations.
There are a variety of heritage listed sites related to the Second World War all over the Shire. Adelaide River is home to two wartime cemeteries (the only war graves on Australian soil) and an airstrip camp, while Batchelor features two airstrips, an anti-aircraft battery site, and a medical station. There's also the Batchelor Museum, where visitors to enjoy a pictorial history of Coomalie Shire Northern Territory's contributions to the war effort.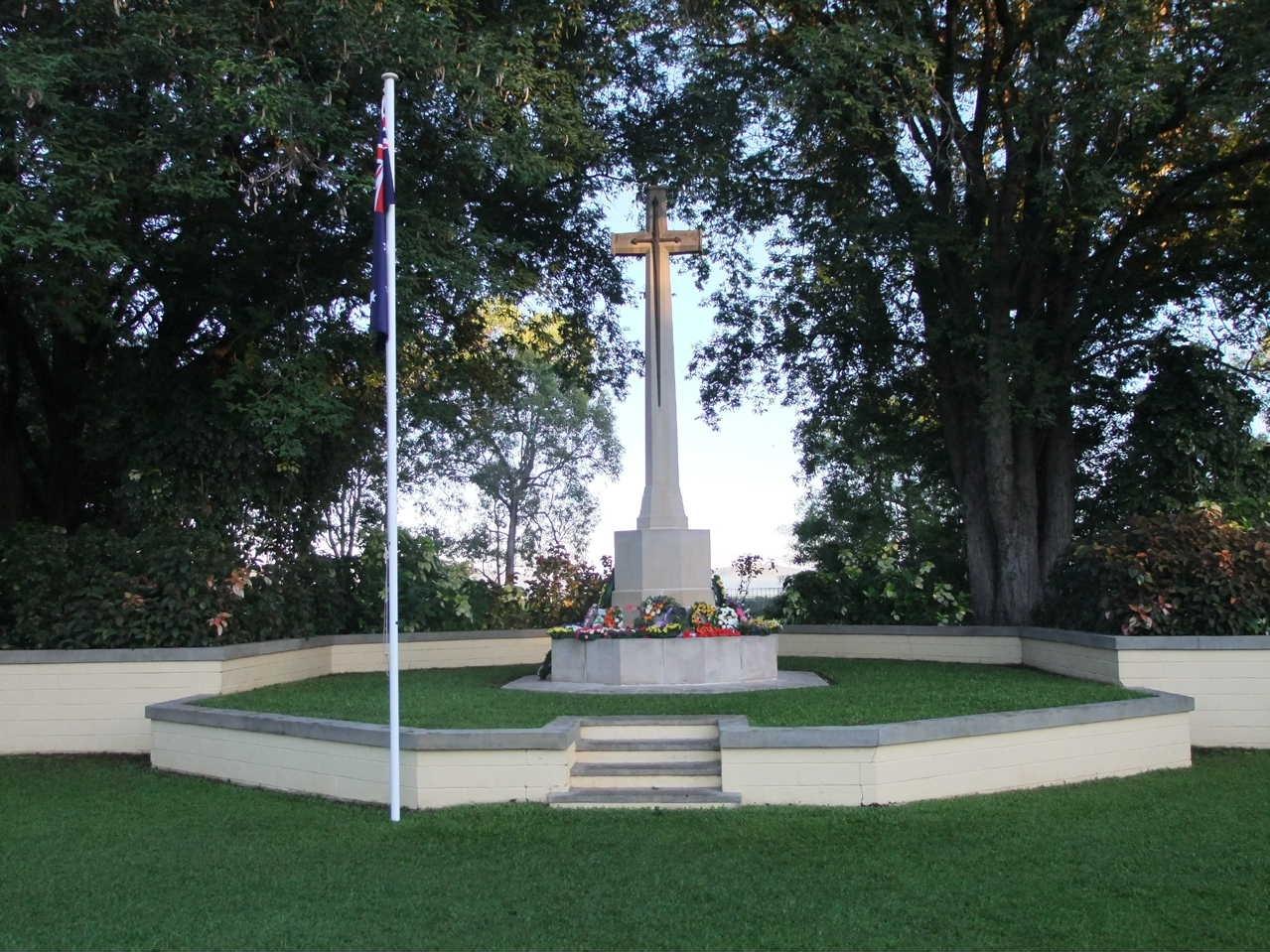 The Adelaide River Anzac Memorial
For nature lovers, Coomalie Shire Northern Territory's Litchfield National Park is a beacon of natural beauty and endless activity. With plenty of hiking trails and lots of room for bird watching and sightseeing, the park is arguably the Northern Territory's best kept secret. The stunning waterfalls are bound to blow you away while offering a cool respite from the summer heat.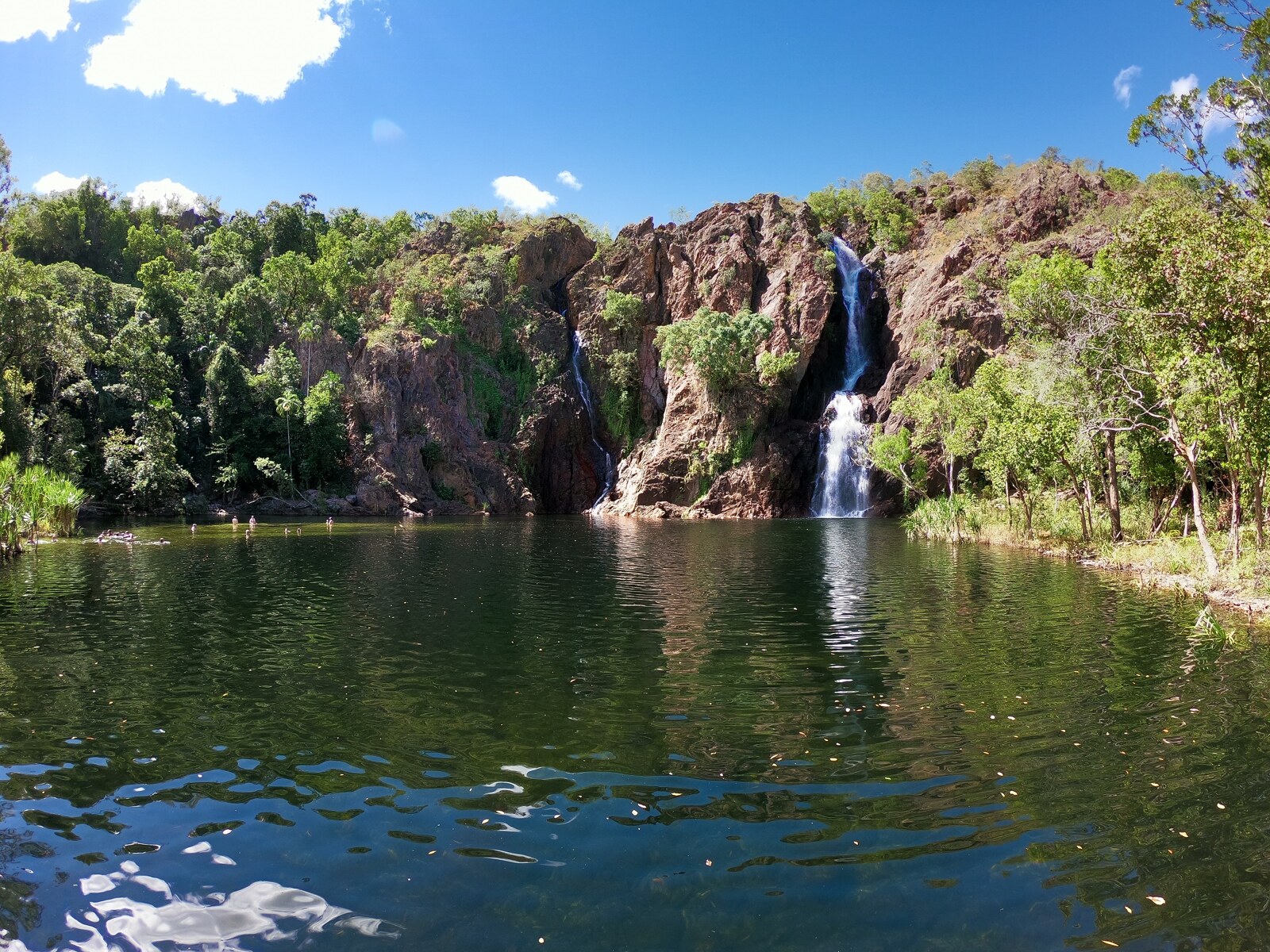 Cascading Wangi Falls in Coomalie Shire
Outside of the park, Lake Bennett and Rum Jungle Lake are two must-go locations in Coomalie Shire Northern Territory for a relaxing and idyllic picnic scene as well as for water sport activities. Water skiing, fishing, sailing – there's no limit to what you can do. Alongside the picnic areas, these lakes make for the perfect day out for a group of friends, couples, or families, although Lake Bennet is a privately-owned resource, so no facilities are available.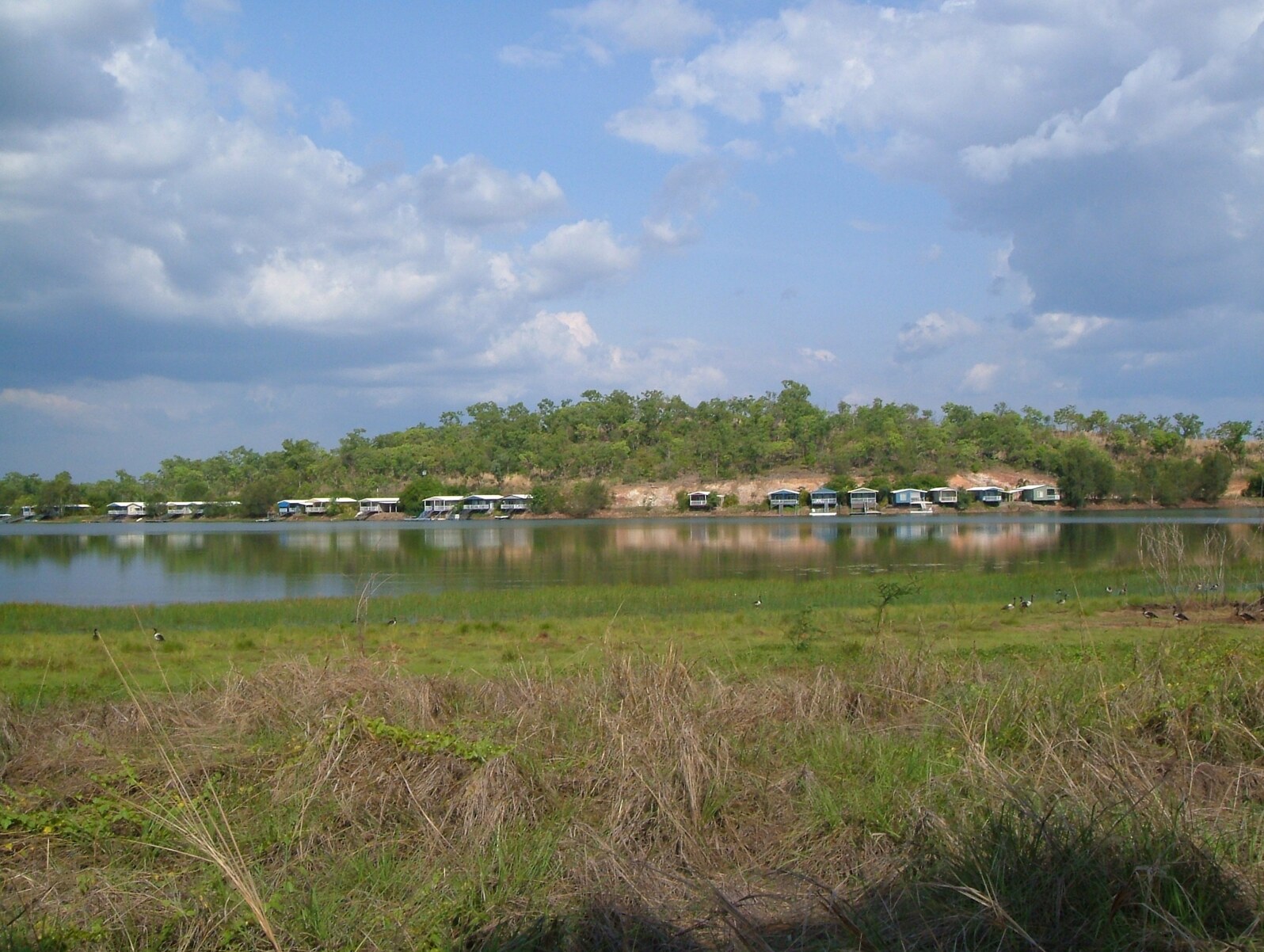 Cabins for hire along Lake Bennett
Local amenities
Coomalie Shire Northern Territory offers the best care for its residents, locals and tourists alike. For all emergencies, there's 24hr emergency service that connects you with a registered nurse on duty, and several clinics in the area offer medical care for all ages.
In terms of education, Coomalie Shire is home to two excellent primary schools, the Batchelor Area School and the Adelaide River Primary School. Both schools are equipped with a well-stocked library and are located in the central area of their respective towns.
Secondary education is offered at the Batchelor Area School, while the Batchelor Institute of Indigenous Tertiary Education (BIITE offers tertiary education to indigenous students). The region is also home to the Batchelor Outdoor Education Centre, which runs school camps for primary & secondary schools.
For further information
If you want to know more about living in Coomalie Shire Northern Territory, visit https://www.coomalie.nt.gov.au/ or contact the Shire Council at mail@coomalie.nt.gov.au or by phone at 0889 760 058.