Lyell Highway running through the vast Surprise Valley. Image credit: Jason Charles Hill
Down under, down under
Immerse yourself in the rugged wilderness of the West Coast, TAS down under, down under in the gem that is Tasmania. Isolated in its natural beauty, the West Coast is known for pushing people out of their comfort zones, whether it's exploring ancient rainforests, white-water rafting down untamed surging rapids or reaching new heights exploring the spectacular mountain ranges. Despite its remoteness, you won't feel alone, in fact as you digitally disconnect you might feel more connected than ever with nature and its surroundings. Not only will you explore Tasmania's great wilderness but learning about the rich history and stories of the Western Wilds is what makes your time on the West Coast truly memorable. Hear tales of survival, endurance, folly and grand vision that live on in memory and the heritage streetscapes. Getaway to one of Australia's last true wilderness frontiers, you won't regret it!
The West Coast, TAS is made up of a variety of towns, all with their own unique feel. The largest coastal town is Strahan, situated on Macquarie Harbour and close to Sarah Island - one of the harshest penal colony settlements in Australia. With a population of 4,167, most residents live more inland in Queenstown and the smaller towns of Zeehan, Tullah and Roseberry all rich in mining history, and surrounded by stunning wilderness. The growing population and welcoming community make the West Coast a great place to live.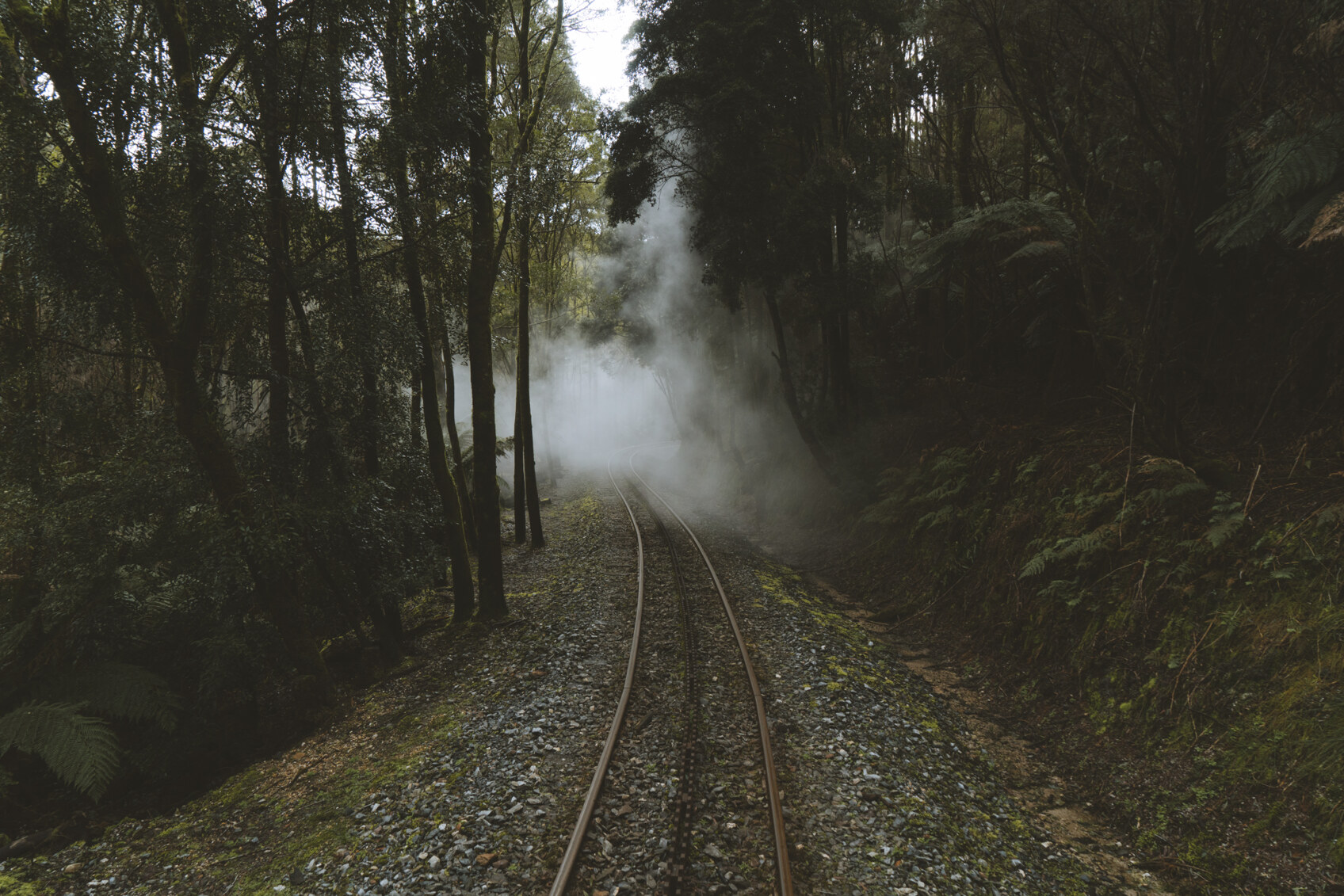 Mysterious shot of the West Coast Wilderness Railway in Tasmania. Image credit: Ollie Khedun
Agriculture and Industry in the West Coast, TAS
The majority of the West Coast, TAS is classified under conservation and natural environment, therefore protected area. The second-largest sector is production forestry, with 86,700 hectares of hardwood plantations and 19,500 hectares of softwood plantations. Other sectors include fisheries, predominately a wild-catch production area for Shellfish. It also has a diverse agricultural sector, the main produce being milk, cattle and potatoes. Overall, the West Coast's main industries are forestry, fishing, mining and tourism.
Culture and Activities in the West Coast, TAS
Whilst adventuring through the West Coast you'll want to go slow and stop often, as you don't want to miss a thing! The crisp air, lush greenery from moss-covered rocks, astonishingly high native trees and the crystal, clear waters of Nelson Falls will have you feeling alive. A comfortable walking track, wheelchair friendly, allows for people of all abilities to take in the marvels of the Nelson Falls!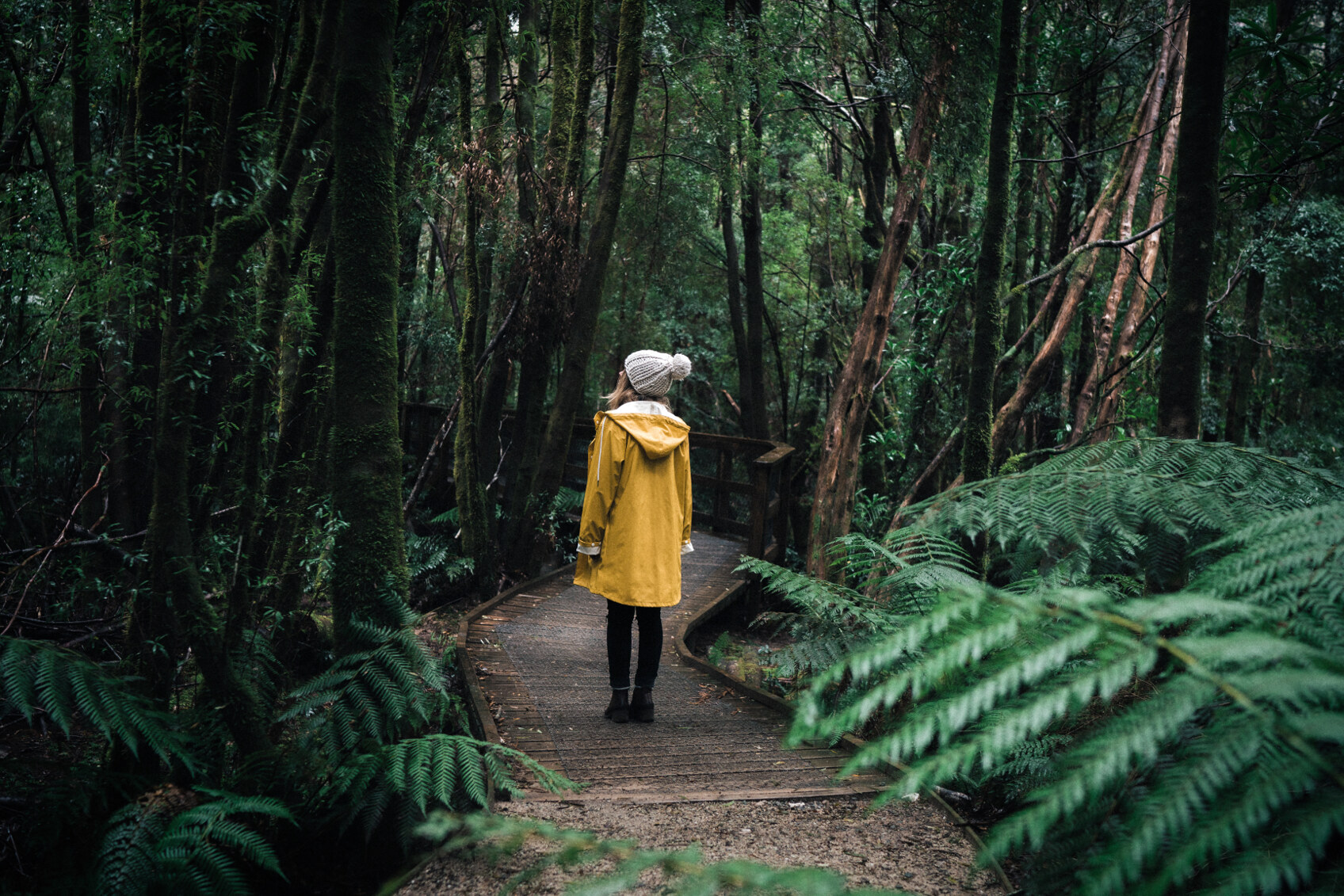 The lush walk up to Nelson Falls. Image credit: Emilie Ristevski
Where else can you find sweeping views of Tasmania's glorious southwest wilderness other than the Hartz Mountains National Park? Great walking tracks are dotted carefully through the ranges, manoeuvring around a dolerite range that runs through the centre of the park and small glacial lakes are carved into the plateau. Make new friends with the wide range of native wildlife. Camping is allowed 500 metres from any road, allowing you to explore even more easily!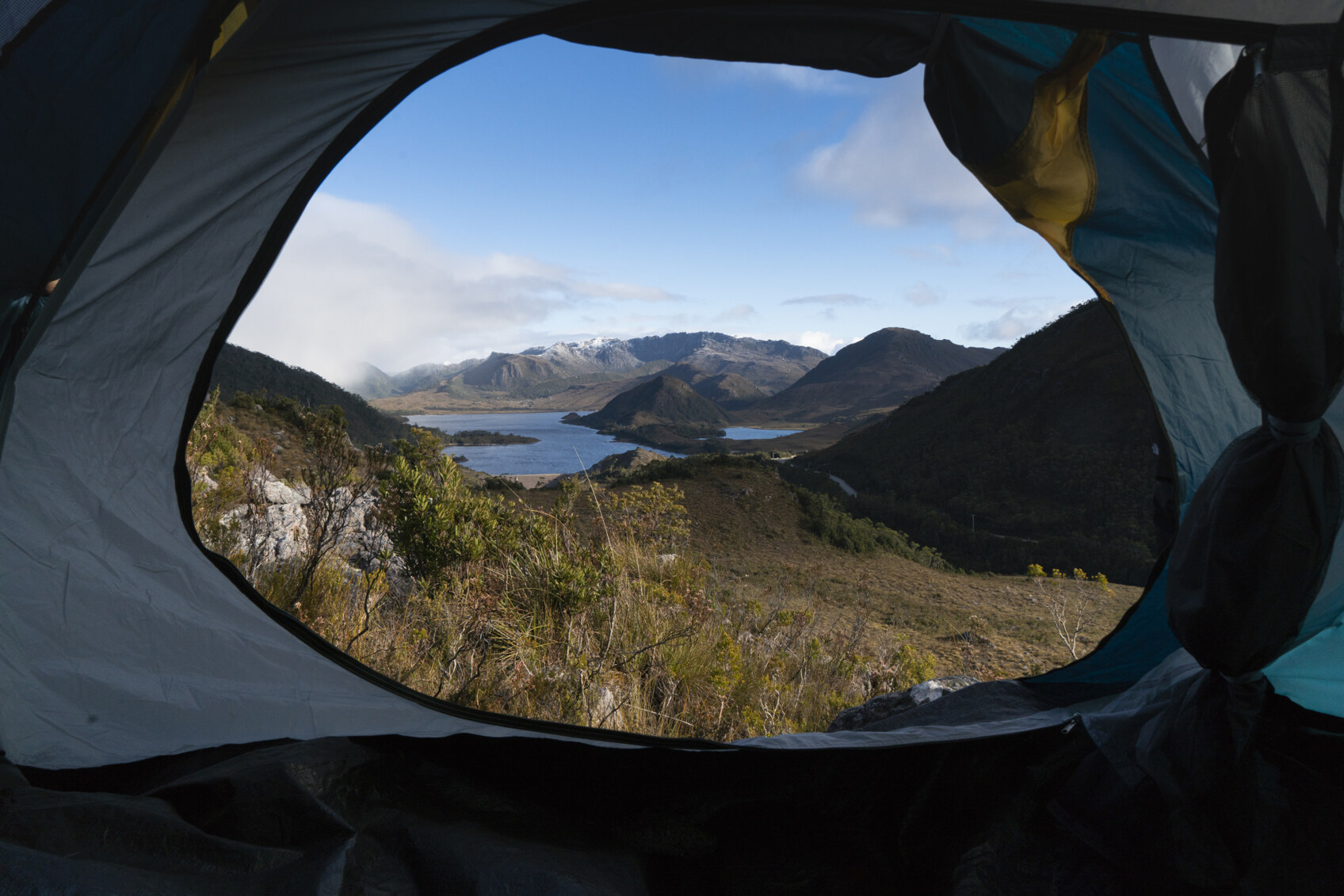 Lake Plimsoll and the Anthony Road, West Coast Ranges in background. Image credit: Ollie Khedun
Visit one of Tasmania's top attractions, The Nut, near the historic village of Stanley. The Nut is pretty cool if you ask me, the remains of an ancient volcanic plug with a large, mostly flat surface that can be circumnavigated on foot (hence its original name, Circular Head). Choose either to challenge yourself to the 10-20 minute hike up the side or opt for the peaceful ride of a chairlift. Once you're at the top take in the stunning views of the surrounding area, explore the plateau and have a picnic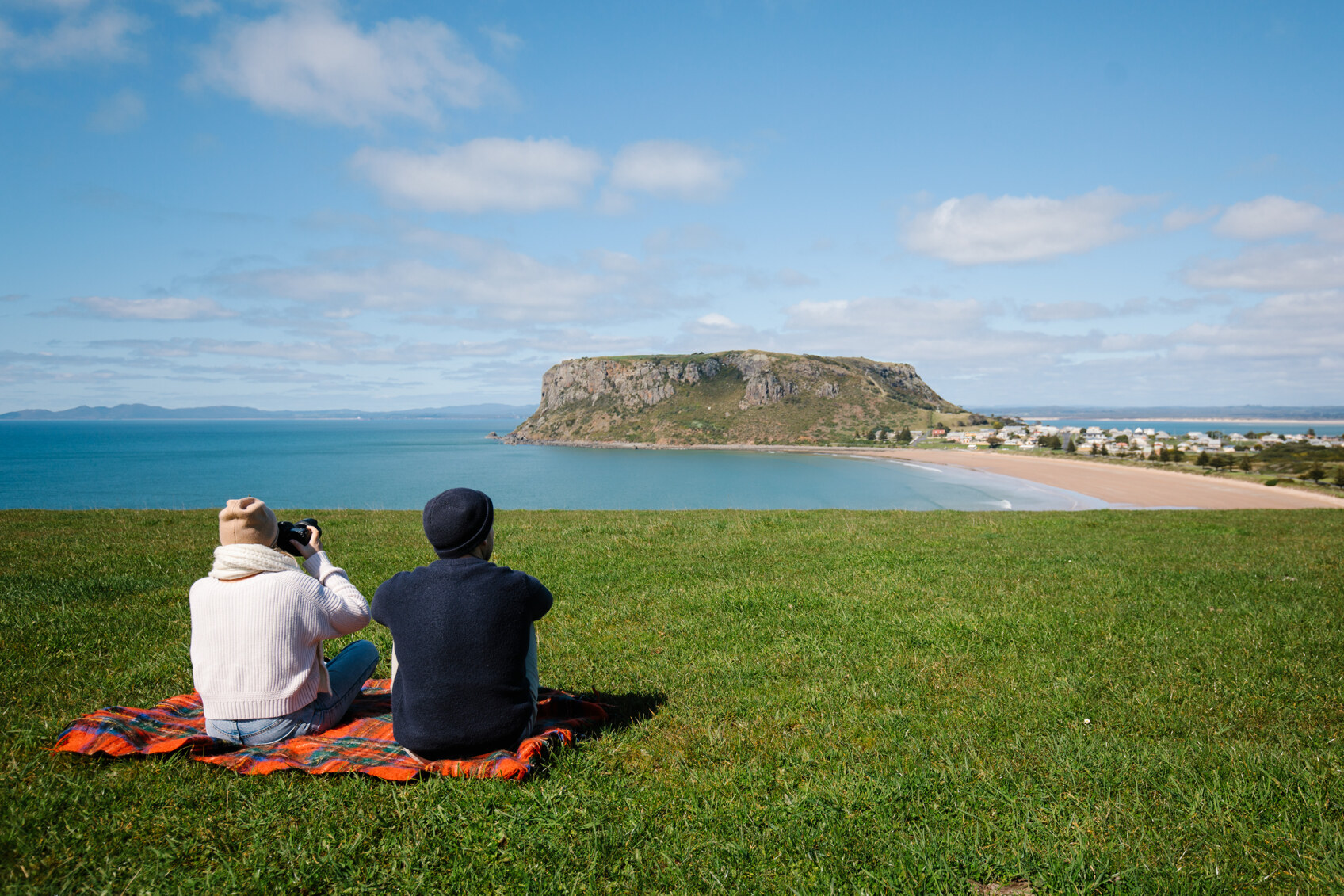 Views of The Nut in the town of Stanley. image credit: Lusy Productions
Spend some time exploring the town of Queenstown, from eclectic galleries showcasing the rich history of the town, retelling stories of survival and sacrifice or wander the streets of historic buildings and modern, iconic street art. A stop at the local pub for a good feed is highly recommended.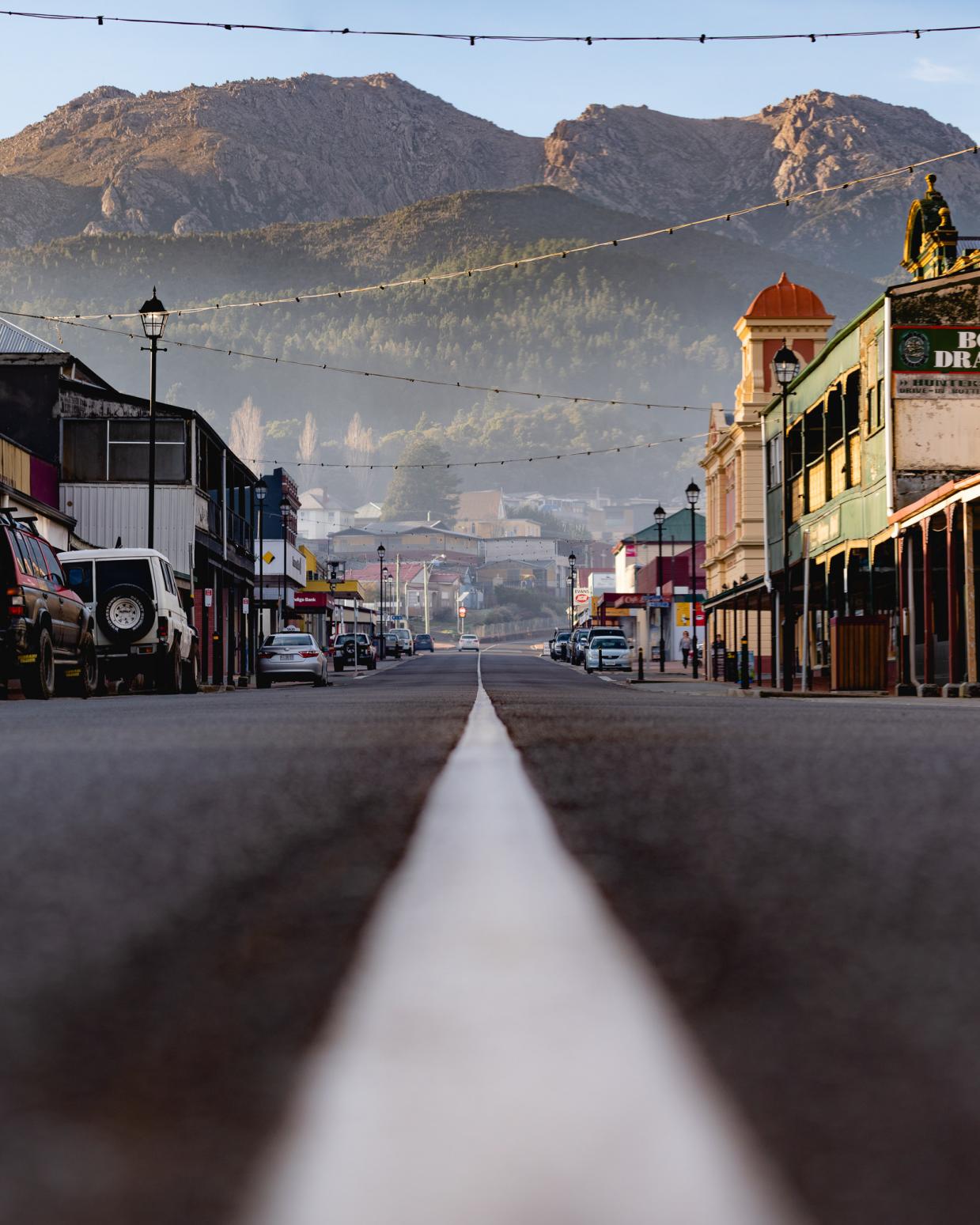 Queenstown streetscape on the West Coast. Image credit: Rob Mulally
The West Coast, not only has beautiful mountain ranges and lush wilderness, it is also home to great beaches. In particular, Ocean Beach, where you will find the longest uninterrupted expanse of ocean on the globe! Say hello to your friends in Argentina as from here to South America is unimpeded water. Running north of Macquarie Harbour and Hells Gates and extending north to Trial Harbour, Ocean Beach is over 40 kilometres of wild waves and West Coast sunsets.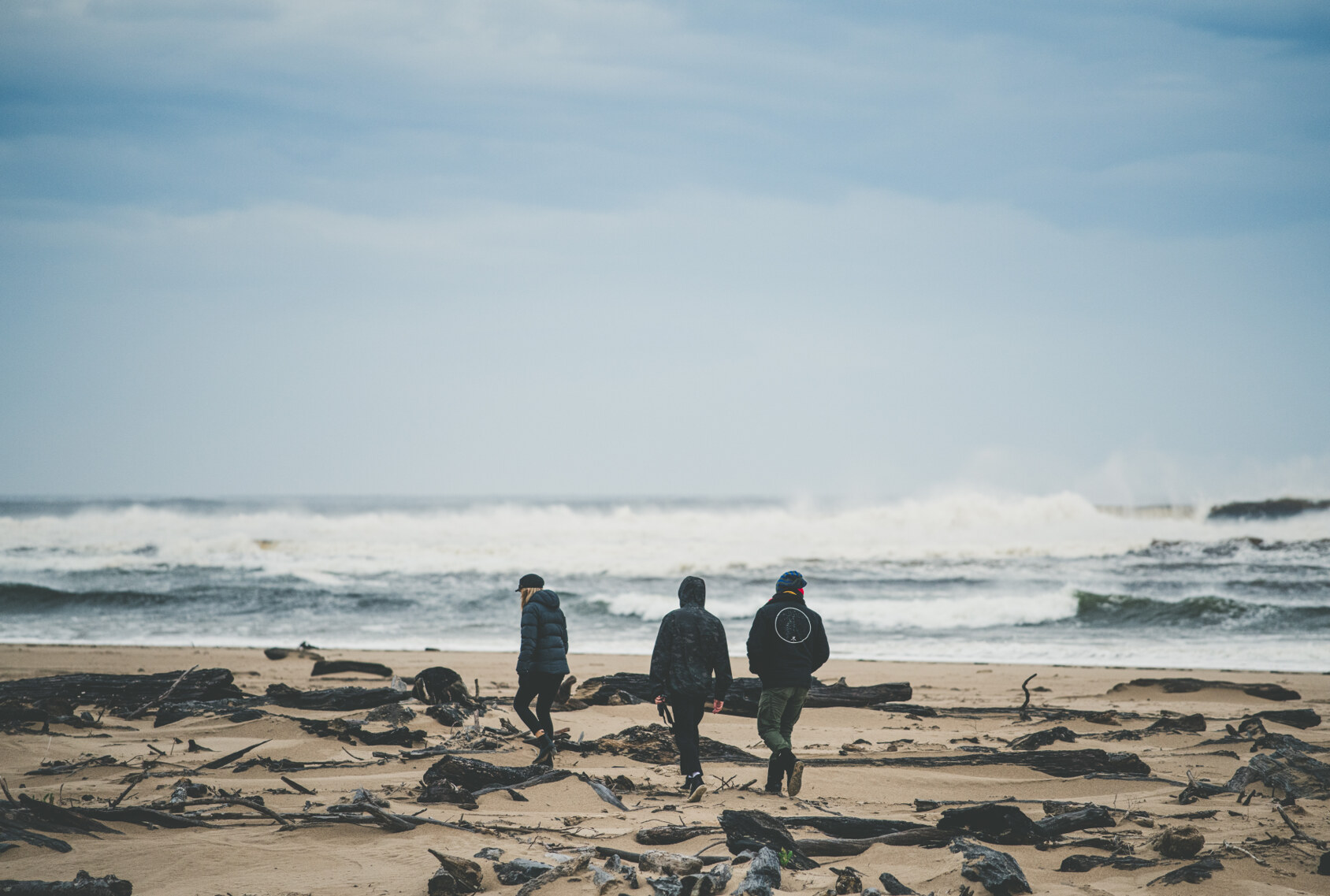 Gardiner Point [Edge of the World], in Ocean Beach, West Coast, Tasmania. Image credit: Stu Gibson
After watching a stunning sunset at Ocean Beach, wake up for a day of thrill-seeking and adventure, as the West Coast offers many mountain bike trails for all abilities. You will find exhilarating trails, carved out of the mountainsides, now this is a few leaps out of my comfort zone but also sounds like so much fun! As the community grows and the vision of mountain biking on the West Coast evolves with more trails and features, the West Coast will soon be a world-class mountain biking destination.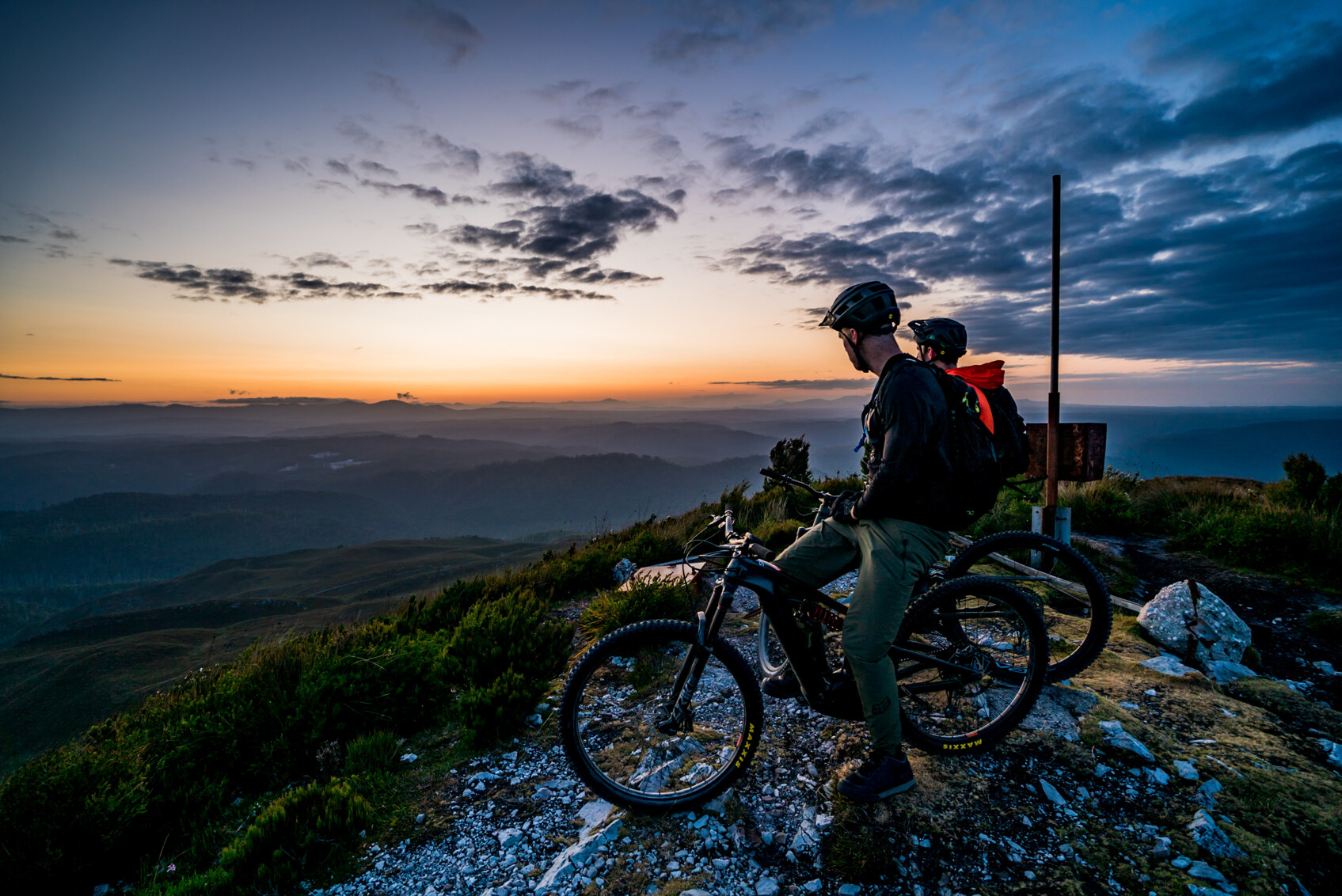 West Coast mountain biking in Tasmania with iconic views. Image credit: Revolution MTB
Celebrate art and culture at The Gaiety Theatre, which is part of the West Coast Heritage Centre in the town of Zeehan. Find 30 themed exhibition spaces, exploring mining relics, experience underground mines, see minerals of varying size and colour. Watch Edwardian films, act out scenes in the court and make sure to grab a souvenir on your way out.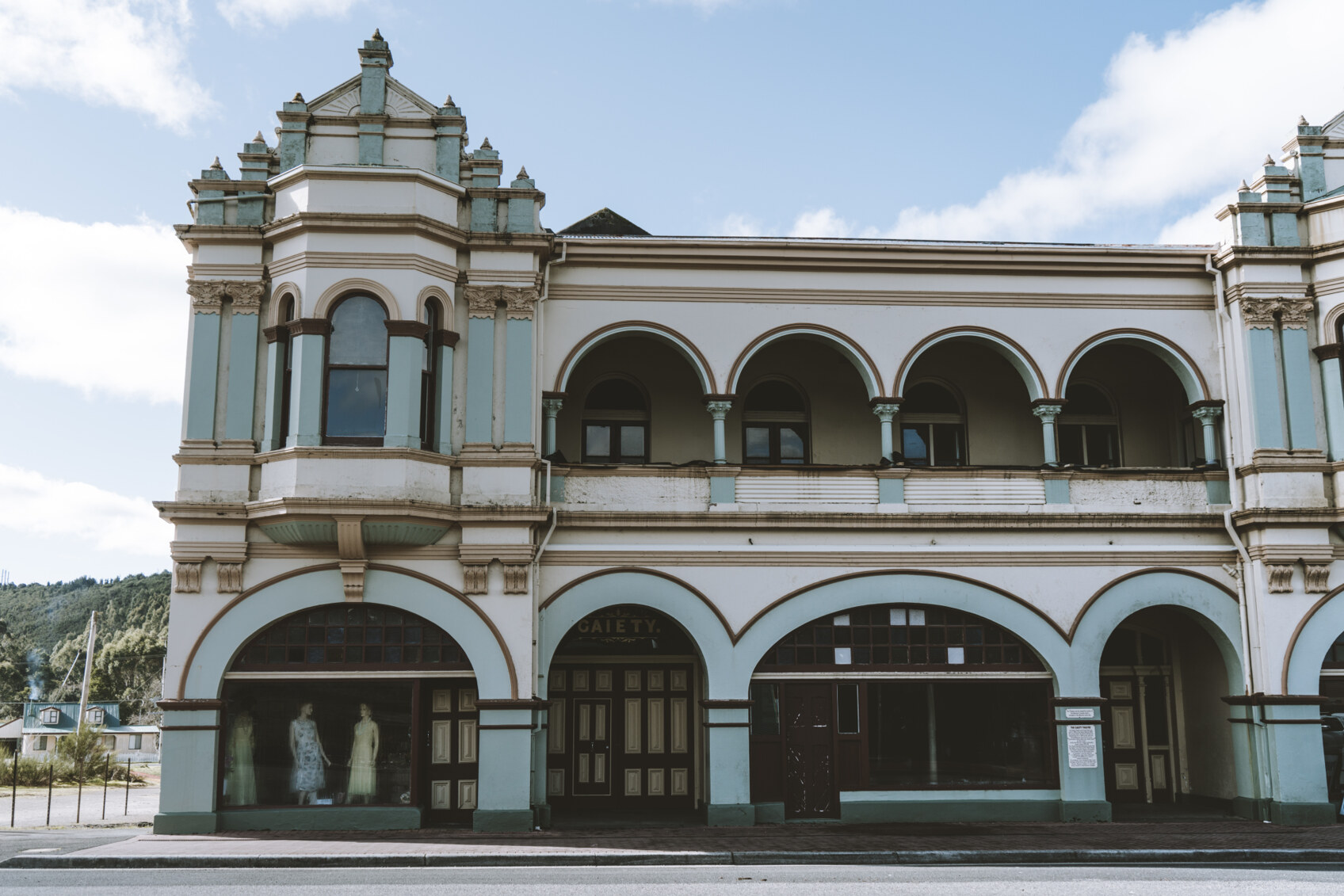 The Gaiety Theatre, on the West Coast of Tasmania. Image credit: Ollie Khedun
Another way to take in the unique terrain is on-board the historic Tasmanian Wilderness Railway. On your winding journey, listen to tales of resilience and triumph over rugged terrain, hardship and adversity, this experience is certainly not your average train ride. All needs are catered for with both traditional diesel and steam engine trains, and a choice from two different carriage experiences, either the heritage carriage or the wilderness carriage. Enjoy a snack at the Tracks Café, or take in more history at the Railway Museum, with remarkable artefacts dating back from the 1890s. The Wilderness Railway will be a memorable experience for the entire family.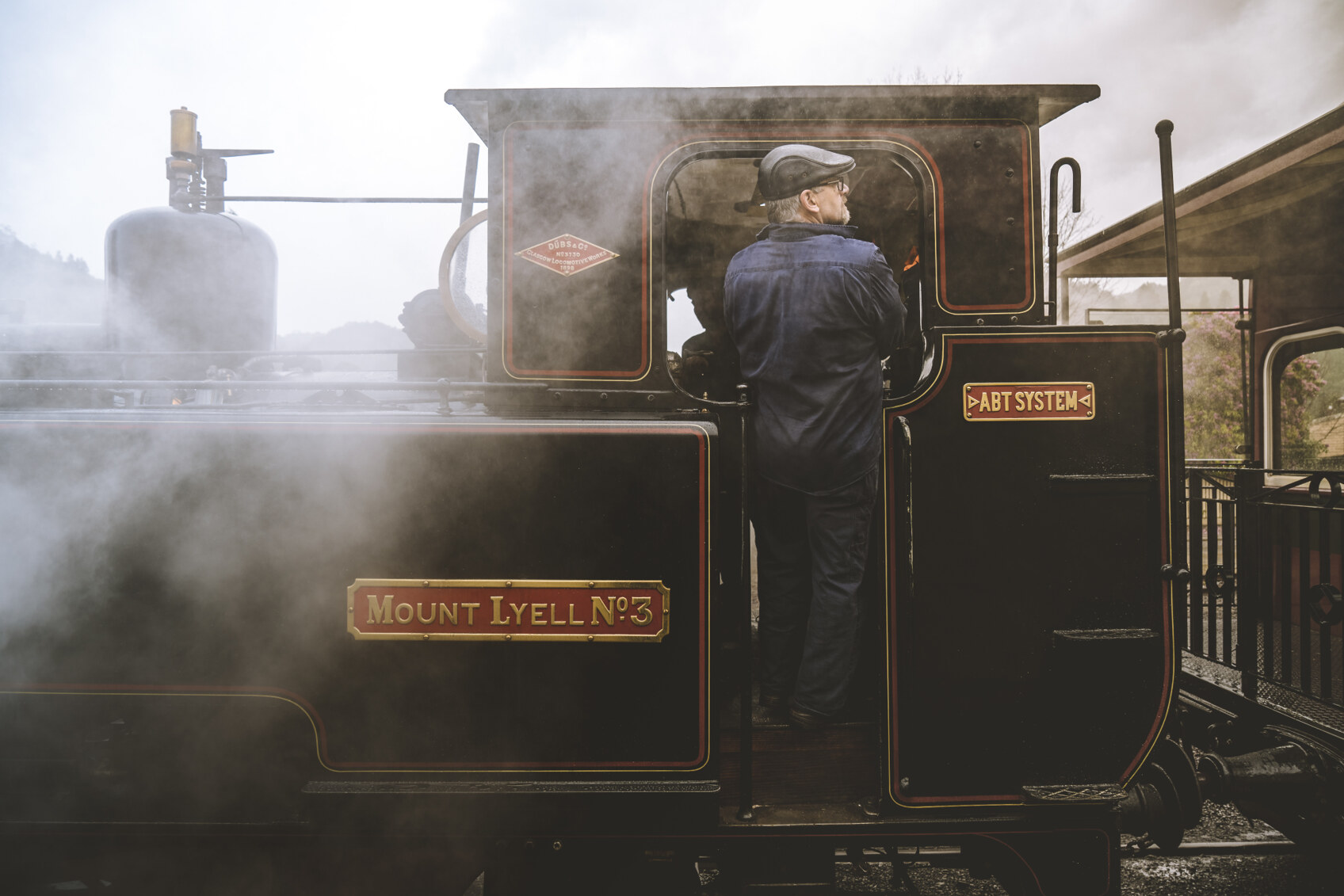 West Coast Wilderness Railway in Tasmania. Image credit: Ollie Khedun
Local Amenities in the West Coast, TAS
The West Coast provides quality education and offers a variety of options to meet every child's needs. With day-care centres, primary schools and combined secondary schools, quality childrens' education is guaranteed.
Residents are very well supported by the medical infrastructure on the West Coast. High quality mental and physical health is guaranteed at any of the healthcare clinics with the West Coast District Hospital in Queenstown being the main facility in the region. Offering access to a range of health services such as Accident and Emergency, an Aged Care Residential facility and Visiting Services such as Radiology, Diabetic Clinic, Physiotherapy and Podiatry.
A range of different facilities for sport, recreation and events are in the region. Including many sporting grounds, performing arts centres and public swimming pools. These facilities provide the West Coast, TAS with a strong community hub.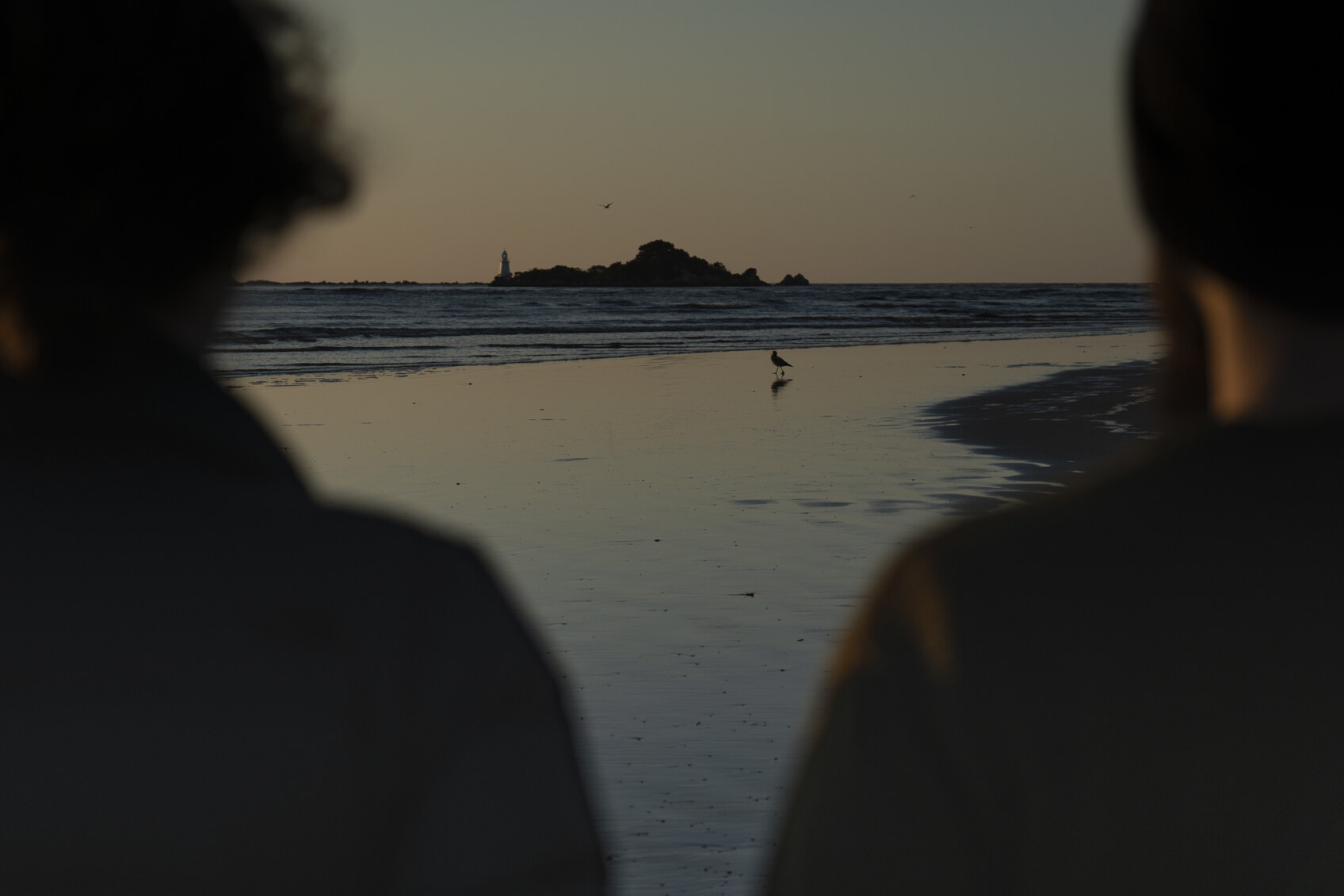 Ocean Beach looking at Bonnet Island Lighthouse. Image credit: Ollie Khedun
---
Further Information
If you're interested in visiting or relocating to the West Coast region find more information on the West Coast's council website, or contact them at wcc@westcoast.tas.gov.auor (03) 6471 4700.
---
Real Estate for Sale in West Coast, TAS
Discover your new dream home in the epic West Coast, TAS. Find Real Estate for Sale below.
---